Surfdog
Follow me and my Pictures - Travel the World

You found me!
Hi!
My name is Marc Hastenteufel, and I am from Stuttgart. A small town in the south of Germany.
We have lots of forests and wine yards in the city and I really like it here. This is my home on the interweb. Actually one of my homes on the web. But the main one!
I like to travel and I like to snap pictures! And I like to meet new people with new ideas or different ways to see or do things.
About Me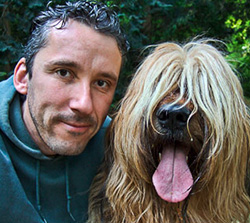 My mother got me an Eurorail ticket when I was 15 and together with 2 friends we adventured into France. This was the beginning of a new addiction. I do like to take pictures, so one thing leads to another. On my blog, I want to share some of my pictures and some of my trips with you! Now I am on the road for more than 8 months every year. Visiting old friends and making new friends while exploring this big blue ball.
Before I started this site in 2009 I posted my travel pictures (and other pictures) on surfdog.de. If you have a lot of time you might want to look at my Winter Travel pictures. Mostly from South East Asia. This way you can see how fast things changed.