Back in Thailand – Winter 2016/2017
Enough of the zigzagging round Europe. Time to see some sunshine and blue sky. Mid November it was – time to fly to BKK. Did book the flight quite early this year after all the cheap offers in my mail box. 528€ with Lufthansa from STR over FRA to BKK. Back BKK over ZHR to STR. Of course the cheapest offer was 430€ with China and I got it after I booked the ticket.
So my Lufthansa flight was Wednesday the 23rd and Monday evening two days before the flight Lufthansa pilots announced they will strike. Starting Wednesday! Great news!
So Lufthansa has a hotline – but only one or two people working that hotline I guess – and after about 10 to 15 minutes the computer tells you to go to the web site and change the flight yourself. So I tried the web site and the phone at the same time. Guess a few more people tried that as well. Nothing worked – every time I had changed the ticket the server gave me an error – so I looked up the Lufthansa number in New York and VOIP them. 6 minutes later I was rebooked to Swiss from STR over ZHR to BKK the same day as the original flight. No sure why Lufthansa can not even deal with a strike that they know is coming? And it was not even the first time. I really have to change back to one of the Golf airlines again.
The first leg was quite nice – small plane and all. The second leg was impossible – I had more leg room in the small propeller plane!! Absolute no space to move – and not only me. That was a quite new Boeing 777-300ER – and do you think you can move the screen? If the person in front of you leans back your movie is over – unless you lean back as well. What a BS! Even the average customer was complaining. To bad I have the same plane on the way back :-(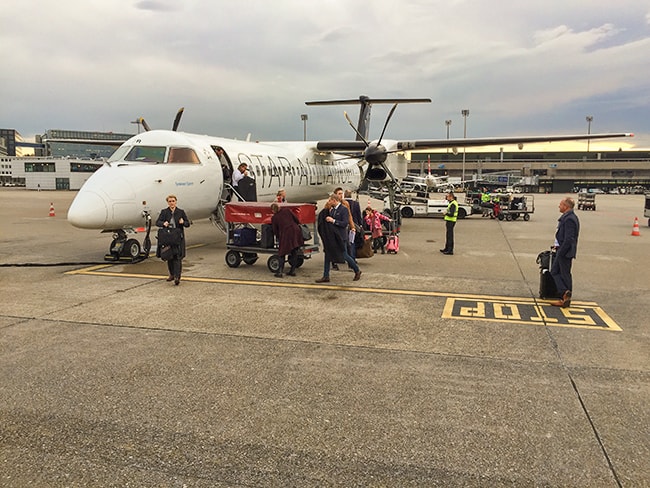 The first leg – STR to ZHR.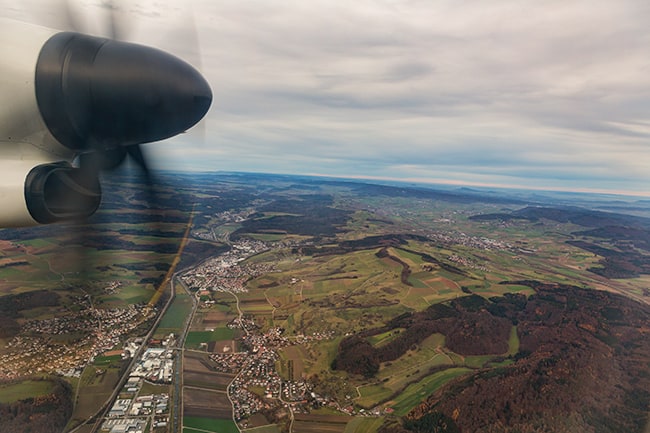 Adios STR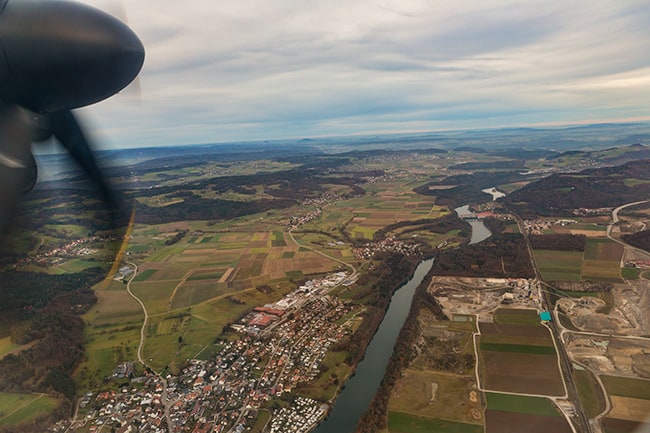 En route to Zürich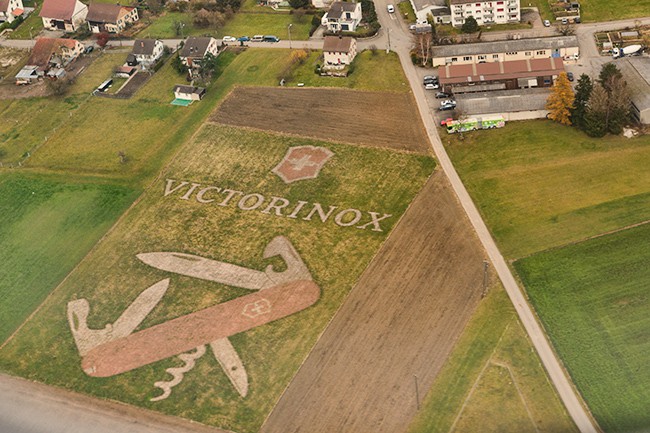 Guess which Airport that is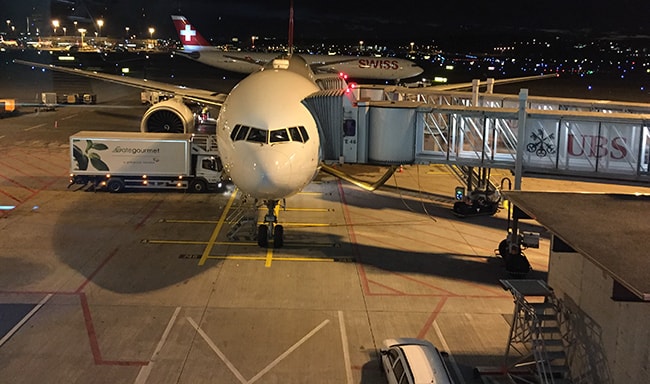 Swiss No Space Inside Plane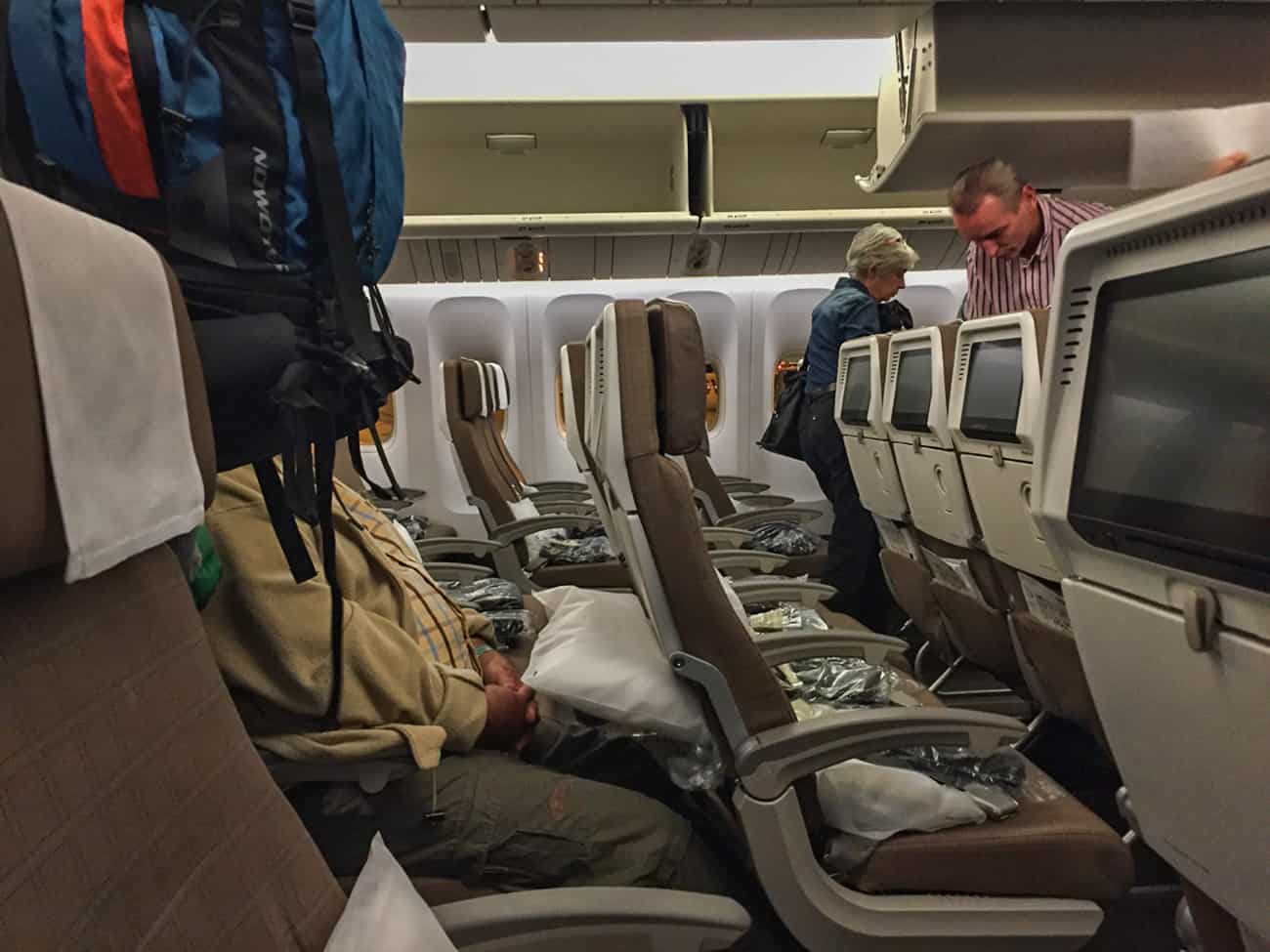 See the old guy? He was something like 166cm and he did fit into that seat. But you are better not over 170cm! And see the screens – you can not tilt them a millimetre. So comfort in this plane: Zero as in there is none!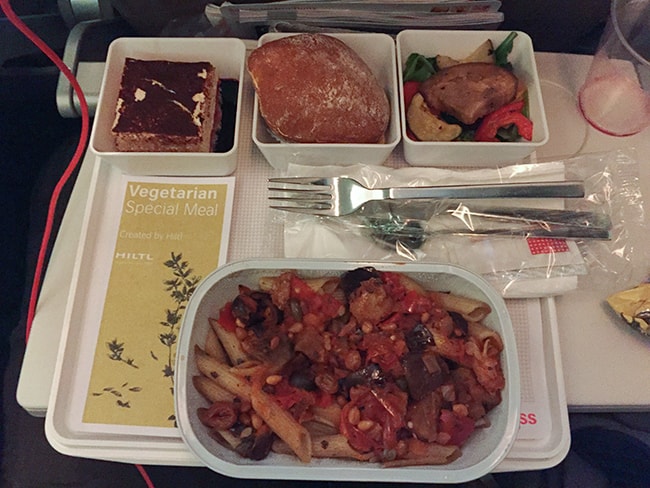 Had my Vegetarian Meal and two red wines. And after a movie and 2 sleeping pills I was finally sleeping a bit.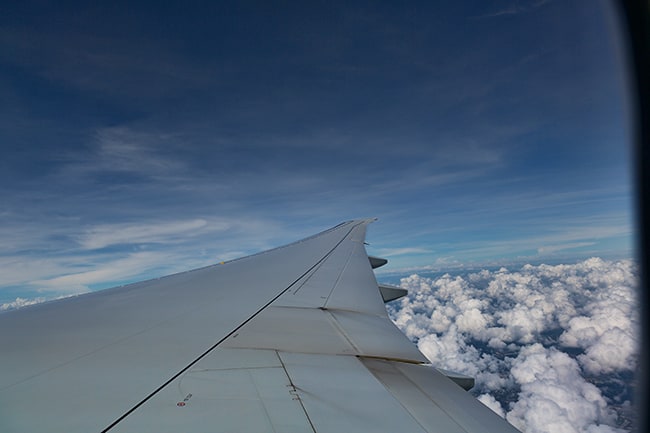 Little fluffy clouds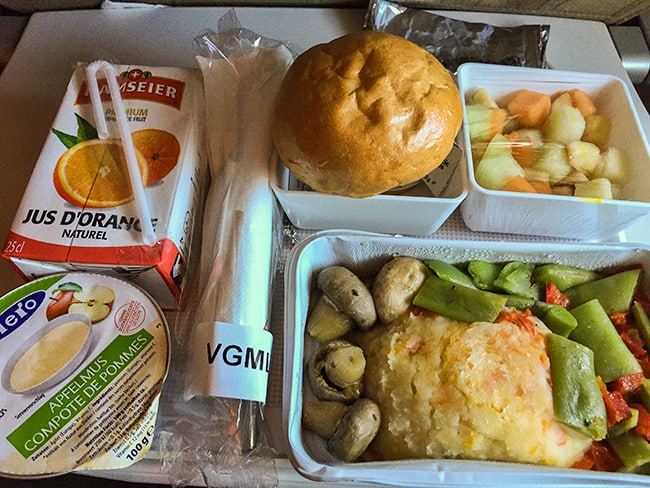 Breakfast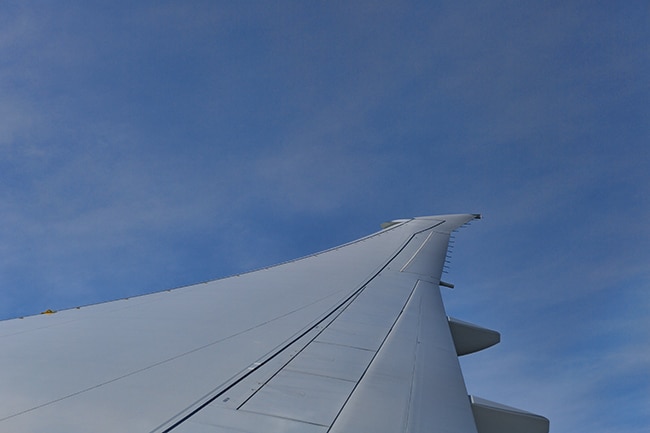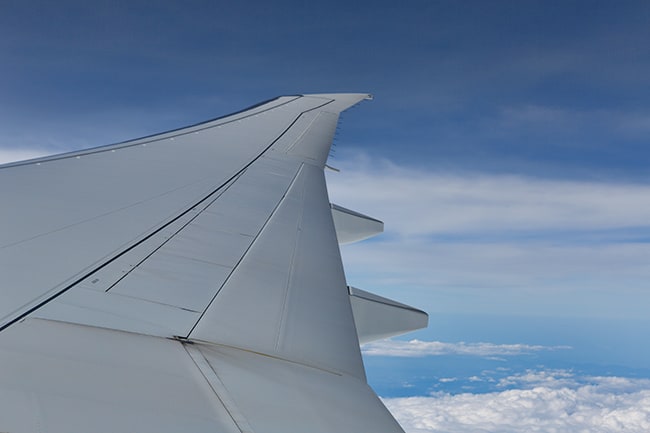 Blue sky over Thailand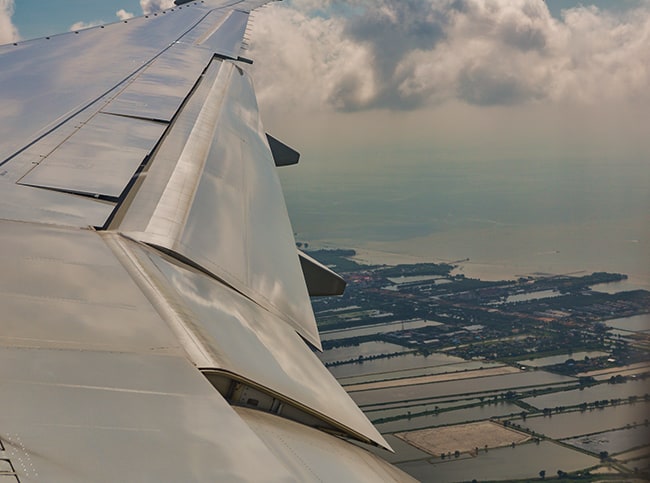 A few seconds before touchdown in Bangkok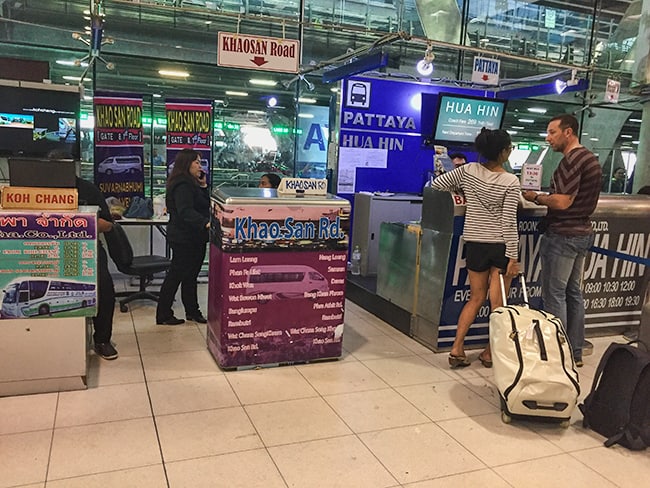 The last few times I took the train down town and a taxi – this time I was lazy and took the good old mini bus again. Takes forever but you save the hassle with finding a taxi that turns on the meter at the place where they know that you are a tourist coming from the airport.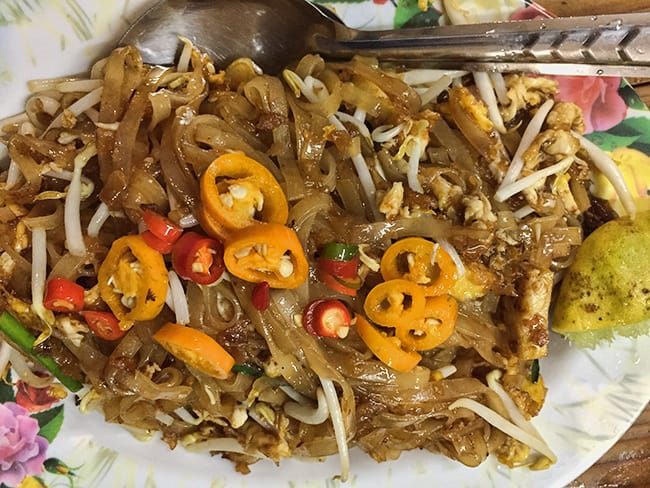 My good old Noodle Lady in the park was on vacation so I had my first Pad Thai in the evening somewhere on the street.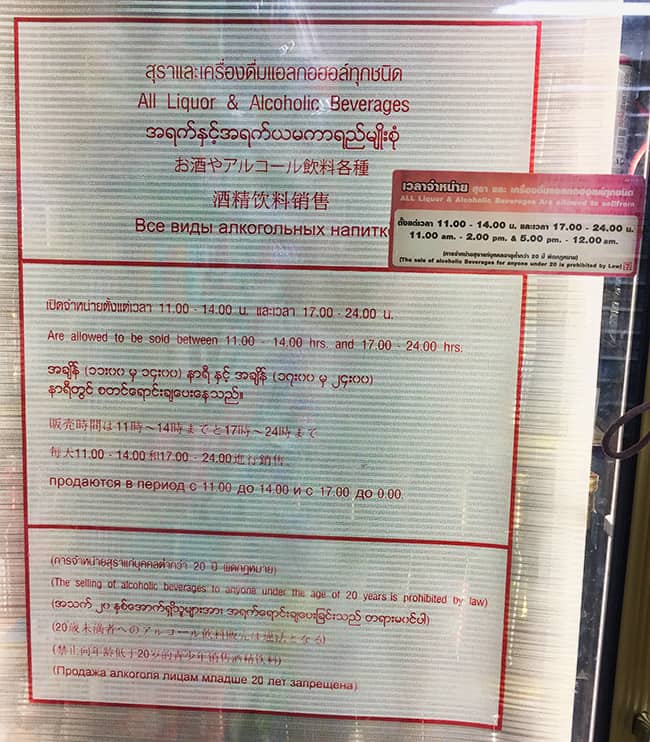 Booze only from 11-14 and 17-24 at 7/11! I know I do not get my beer here – I support the small shops – and they do sell the whole day as well. I was only here to get a new toothbrush – sorry small shops – only seven has it.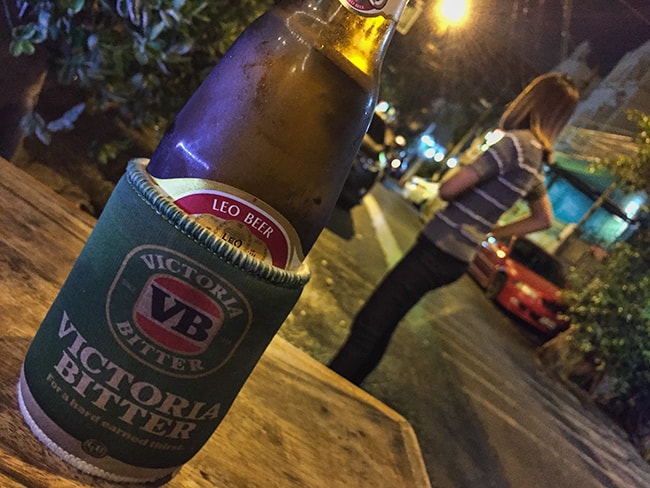 Leo at my favourite bar: Nom Tung Loaw in the little alley next to Soi Samsen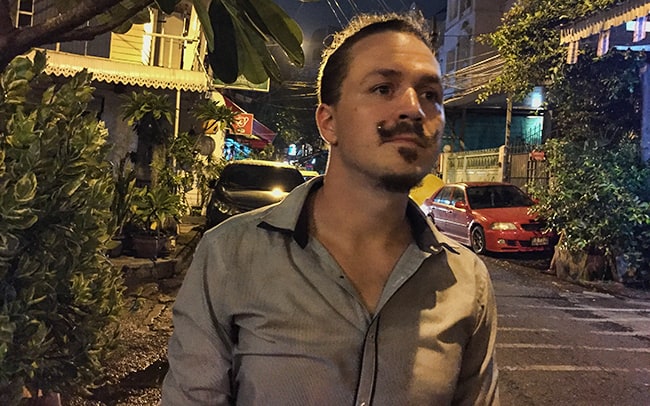 Thank you Andy for coming over to my neck of the woods.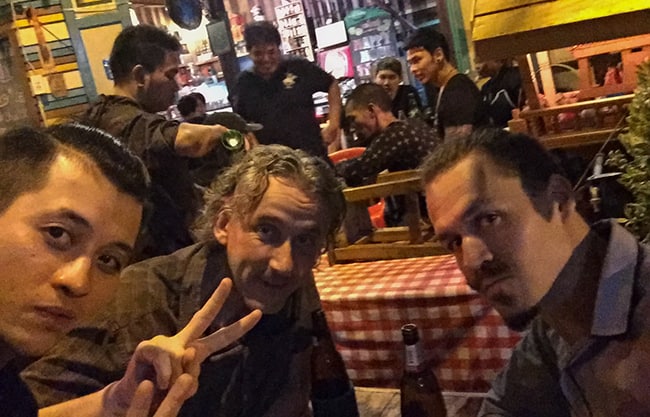 The boss man on the left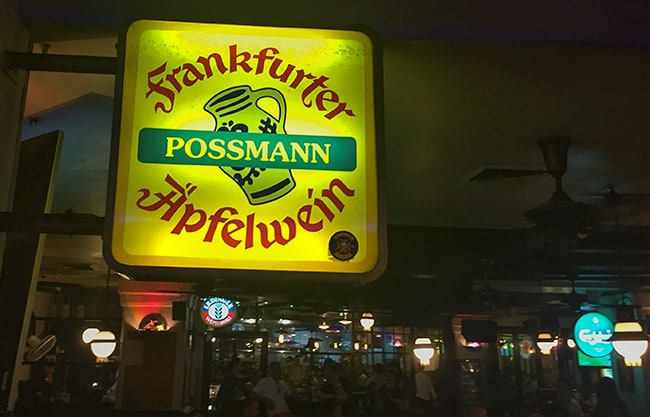 The next day I went to see Scott. Ended up at a Couchsurf meeting at Silom. Later we passed this – ha!