Stuff I bring when I travel
miniOrenji – mini Plaster Hand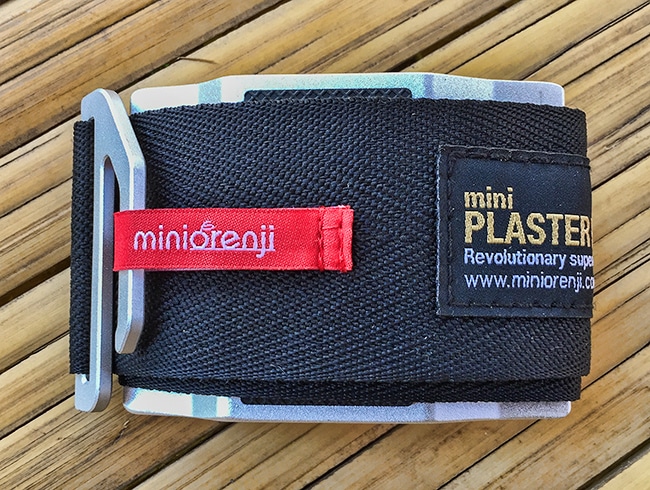 Somebody posted it on Facebook or I got an email from Indigogo – I do not remember any more. I did check out the Indigogo page and I was sold. It did take a bit longer to ship but the final product is much better now.
So what is the mini Plaster Hand?
A super small and compact tripod if you have to describe it. It does need a rail or something if you do not want to place it on a table or on the ground. It is less than 110g so you will not notice that you even carry it with you.
Before I did bring a Gorilla Pod with me but that is quite big and heavy. So most of the time it stays back in the bungalow or room. And if you need it you are screwed. The mini Plaster Hand has its home in my camera bag – so I have it when I need it. Great!
What do you get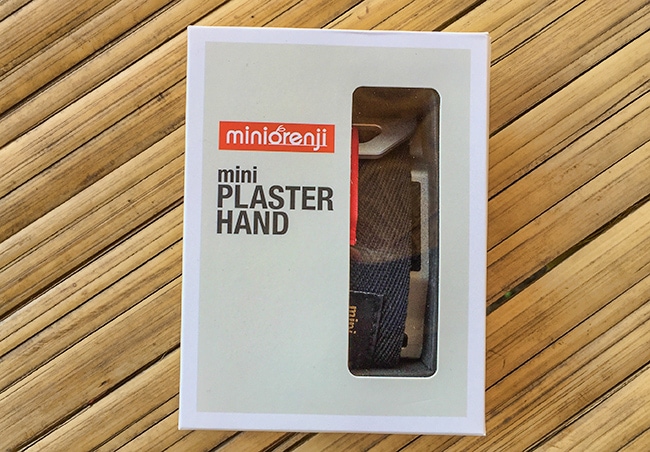 You get this little box. Nice design – I like!
How does it work?
You place the mini Plaster Hand on a rail or something – wrap the strap around it and secure it. Since I do not have a heavy bag with me I hold the strap with my hand. That does work well. The inside of the strap has a anti-slip coating so it "sticks" to the rail. Did test it with my Canon 5d MK III with the 24-70 mm. That combination is quite heavy and it did work super!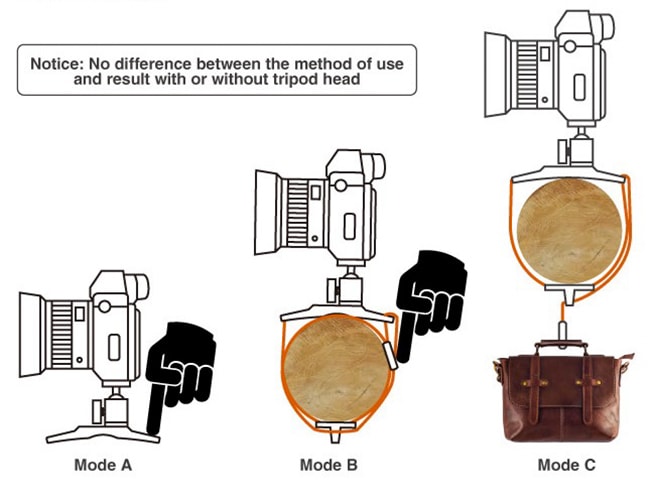 Did steal this one from their website.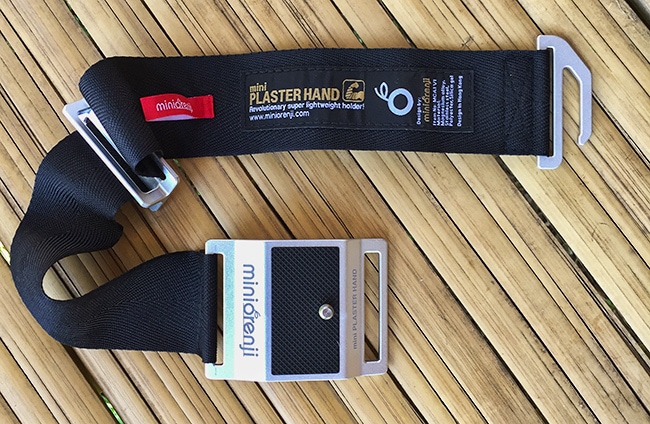 Nice design job – it does look good and it does feel solid and good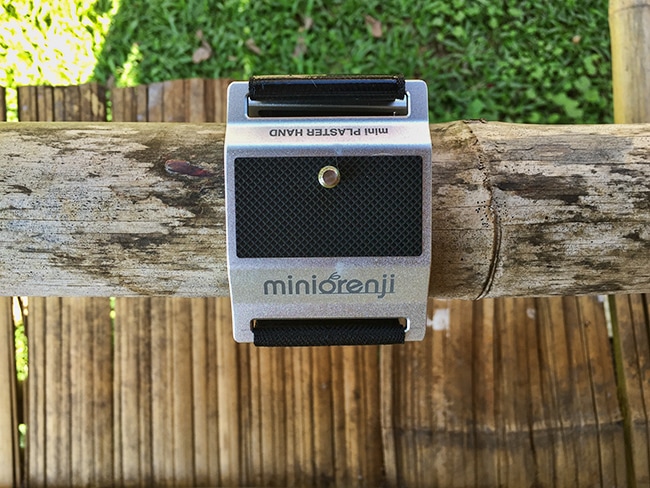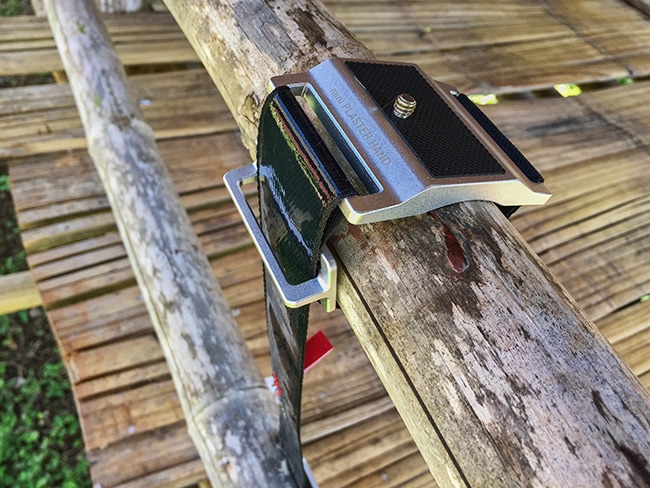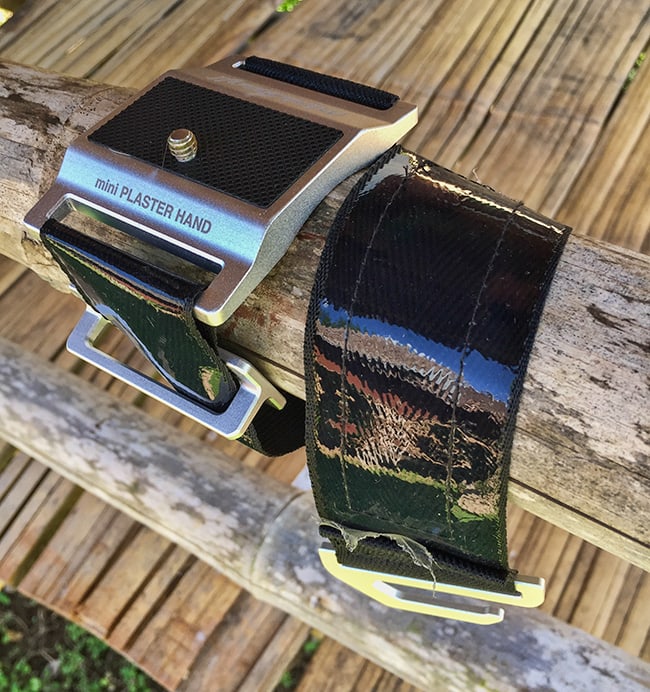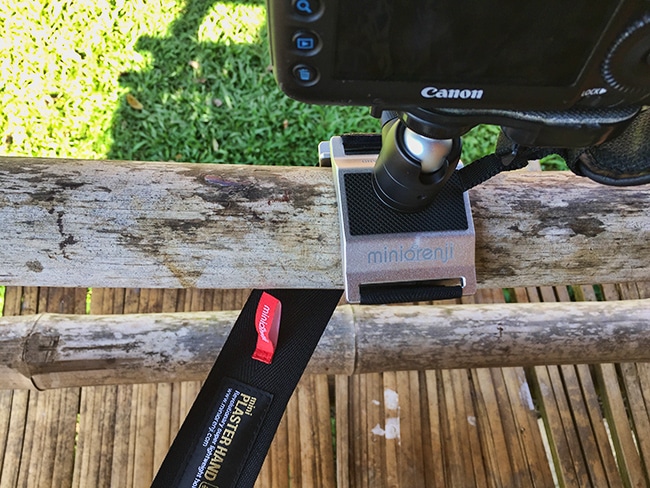 I got it with the ball head so I can adjust the camera better. I pull the strap towards the left – the camera is rock solid.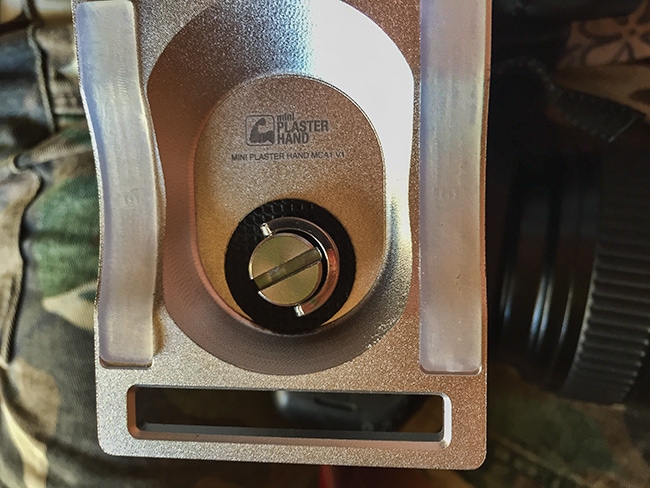 Nice feature: the screw comes with a D-Ring so you do not need tools to tighten it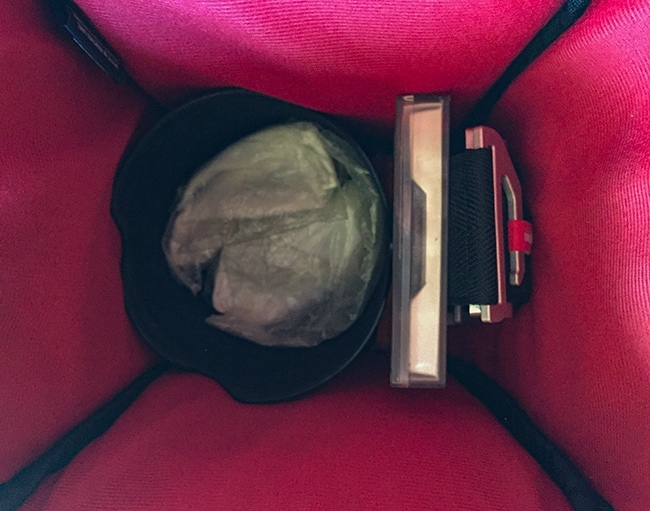 New home inside the camera bag – it does fit perfectly!
You can get your own here: http://www.miniorenji.com/mini-plaster-hand