A few Days in Italy in Fall 2017 – Part 4 – Brescia 3
Chiesa di Santa Maria della Carità
The Chiesa di Santa Maria della Carità or the church of the Buon Pastore is a Baroque-style Roman Catholic church. Construction of the original church started in 1481. A wealthy man – Laura Gambara – erected the church, a monastery, and a convent to shelter fallen women or prostitutes. In 1640 construction of a new church begun. The new church is also known as Church of the Good Shepherd. It was ruled until 1998 by the adjacent monastery with the same name. If you look at the outside you would never imagine what a remarkable baroque overload awaits you inside.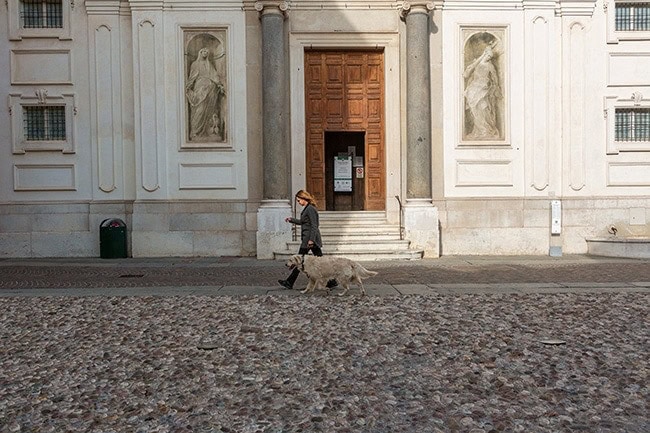 At the Chiesa di Santa Maria della Carità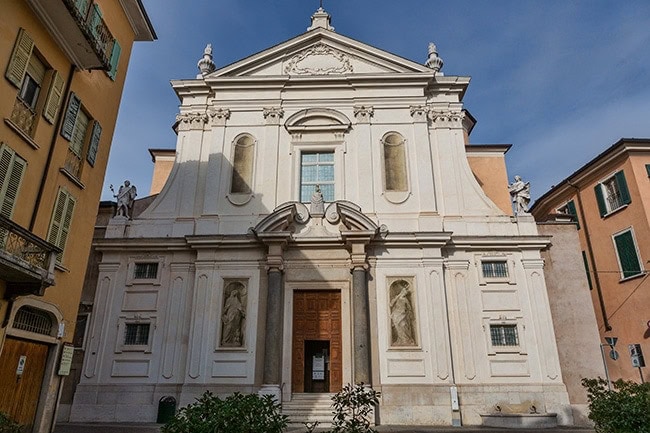 The two columns at the door are from the ancient Basilica of San Pietro de Dom that was demolished in 1603 to make space for the new Duomo

Fascinating paintings in this church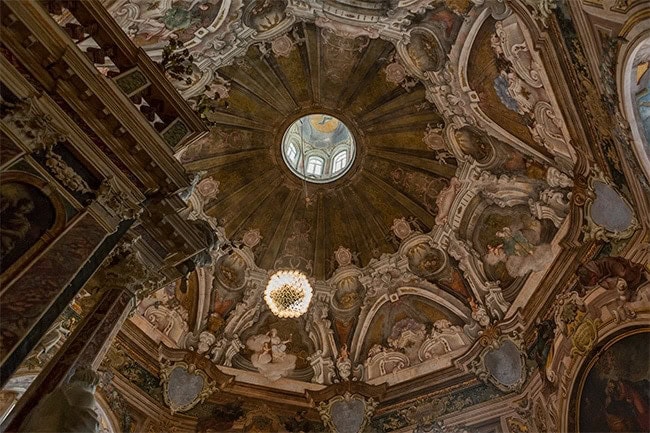 The frescoed dome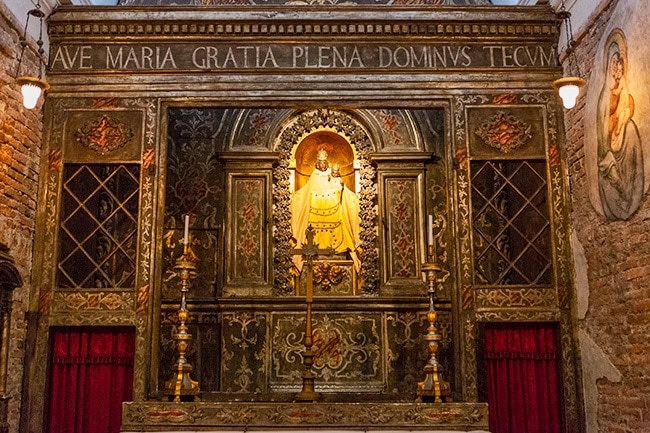 Maria with child

Little side altar

Hmmm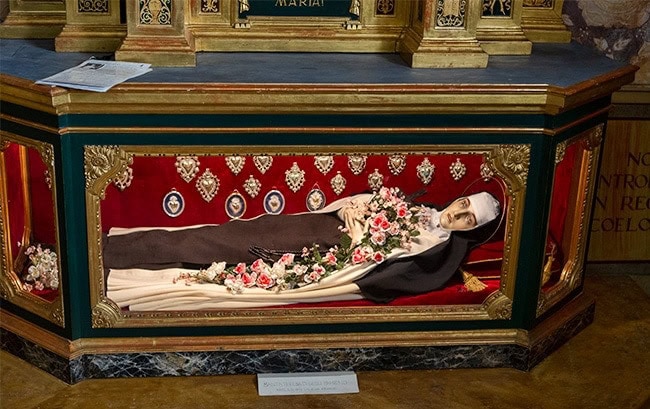 Where you usually find Jesus – there is Maria in this church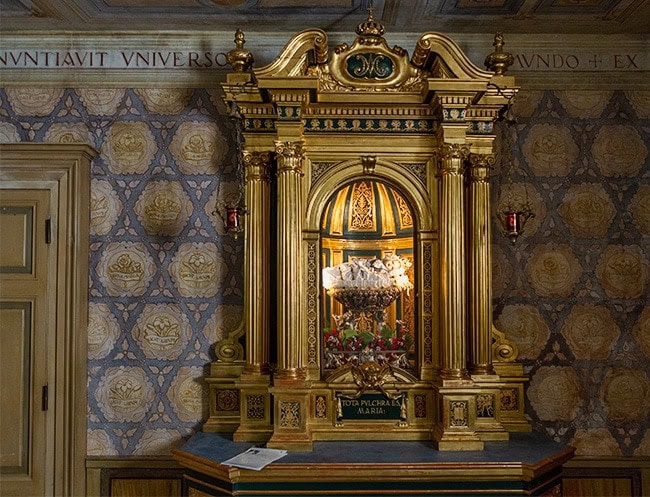 The baby gets his own little place

Looking at you!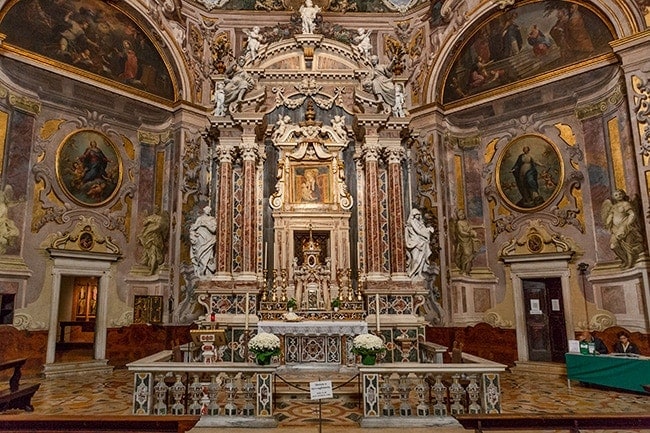 The high altar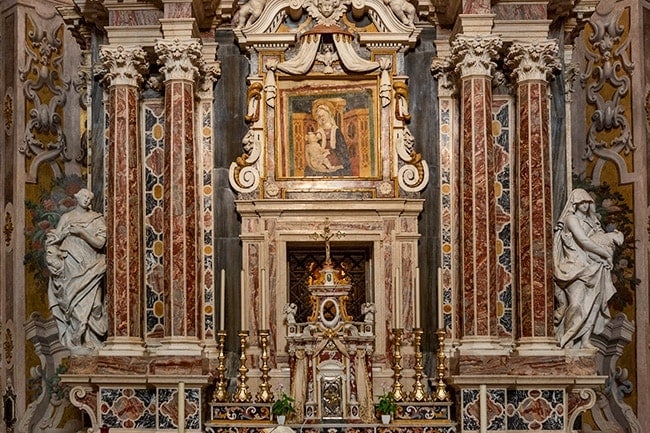 The high altar with the reproduction of the Holy House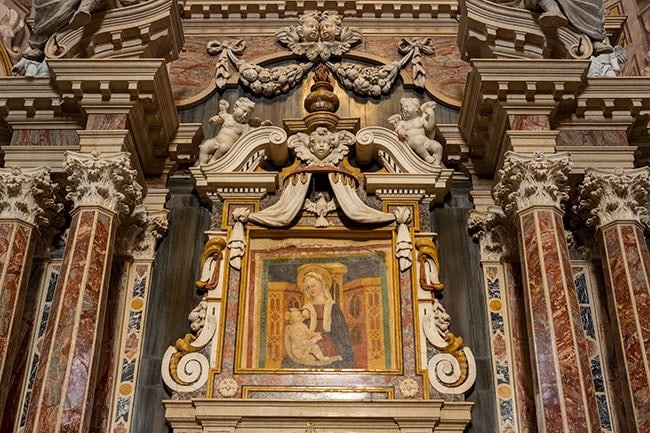 This is a fantastic example of a Baroque-style church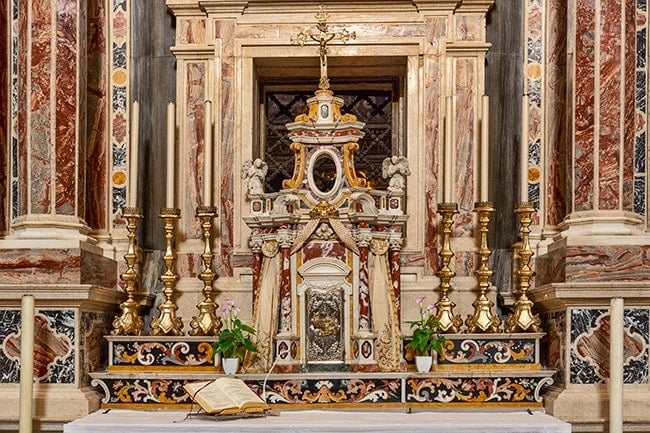 The bible awaits you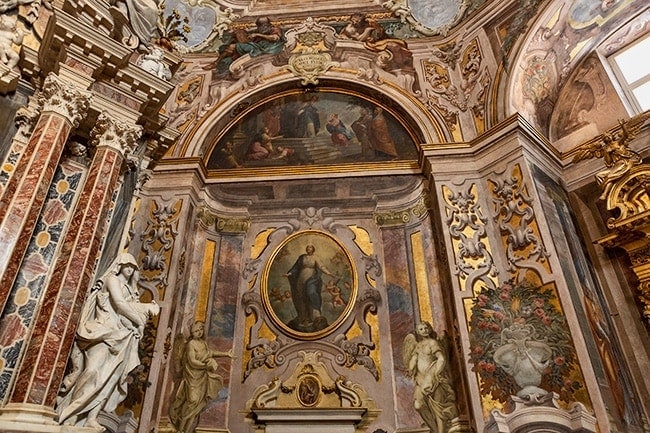 There is a lot to see in this church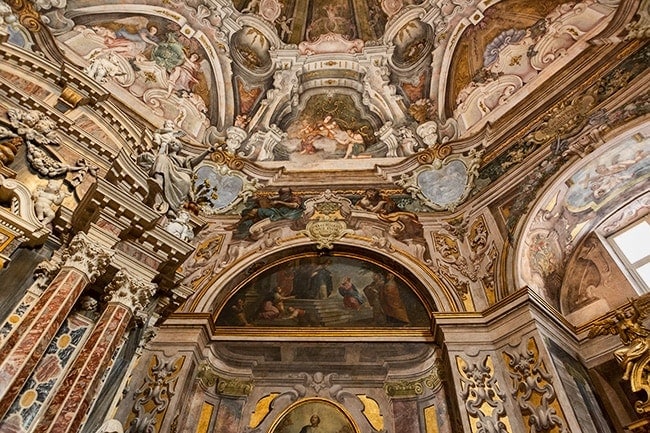 A perfect example of false architecture. It does look quite good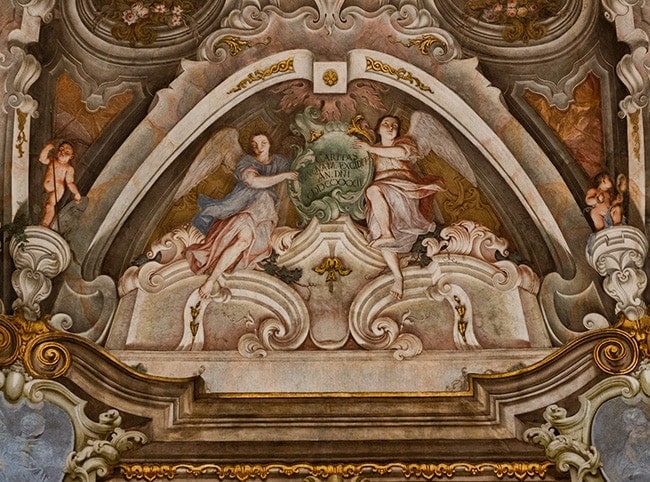 Fresco of the vault with false architecture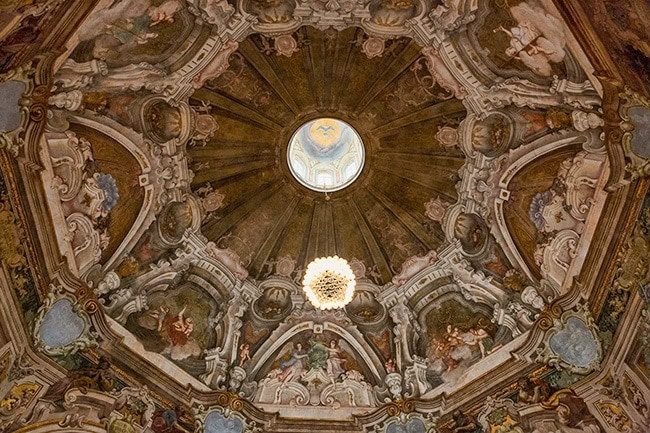 The frescoed dome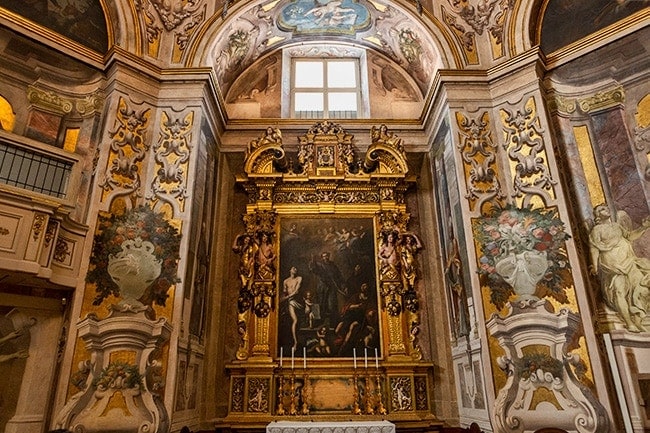 Santi Sebastiano, Antonio and Rocco from Francesco Paglia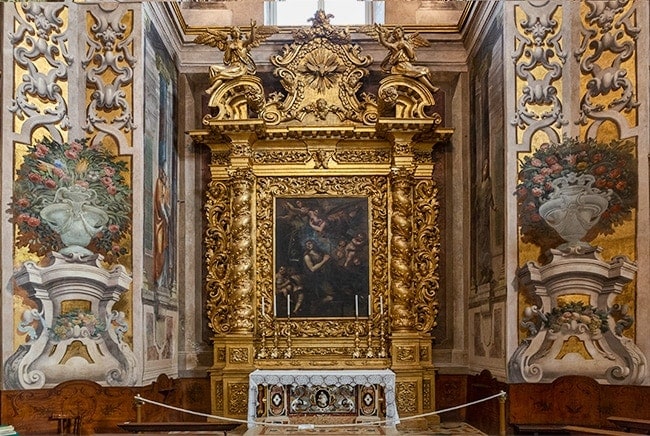 The left altar with the altarpiece by Antonio Gandino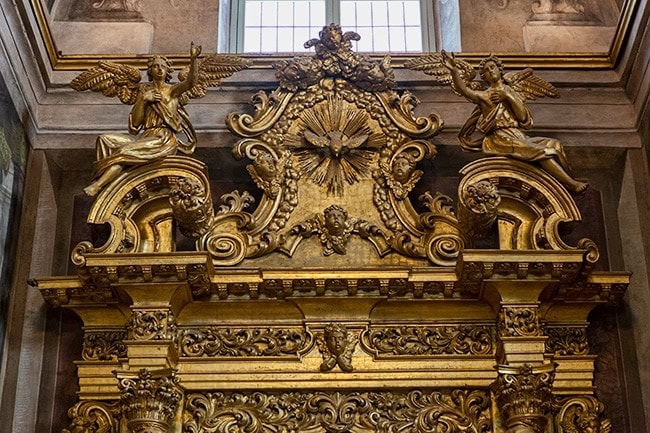 Angels and the bird on top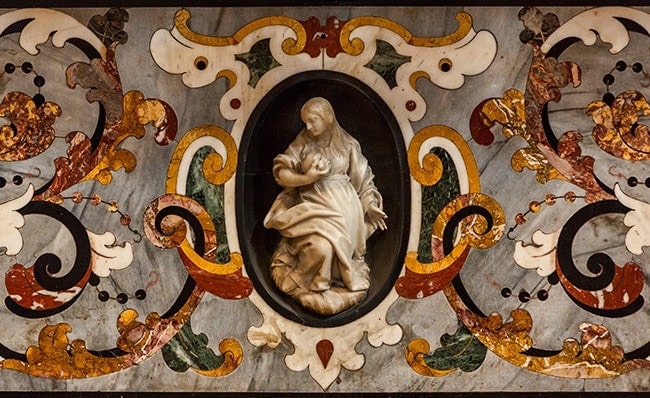 This lady with a scull is quite small at the bottom of it. Check out the marbel works

The floor – as amazing as the rest of the church
Tempio Capitolino
The Tempio Capitolino or the Capitolium is an old Roman temple. It stands next to the Roman theater and the remains of the city forum. This is the most important complex of ruins and remains of Roman public buildings in northern Italy. The construction has begun in 73 AD and it is dedicated to Cesar Vespasiano.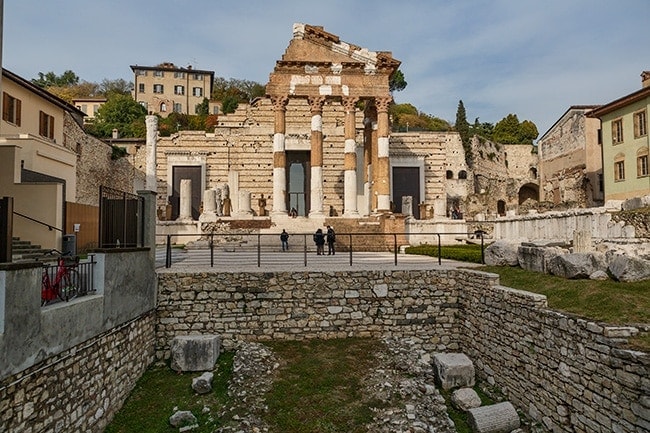 At the Tempio Capitolino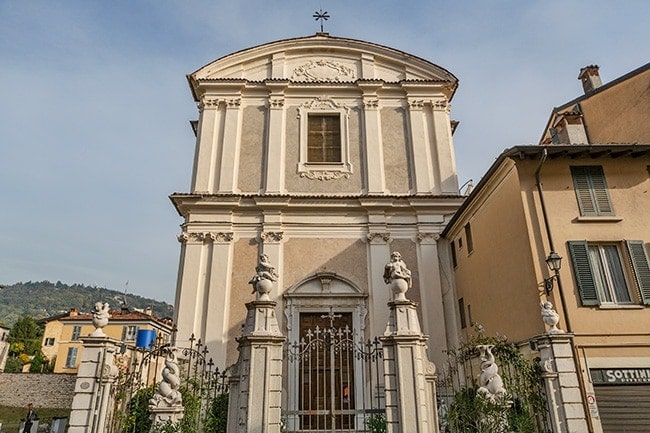 Chiesa di San Zeno al Foro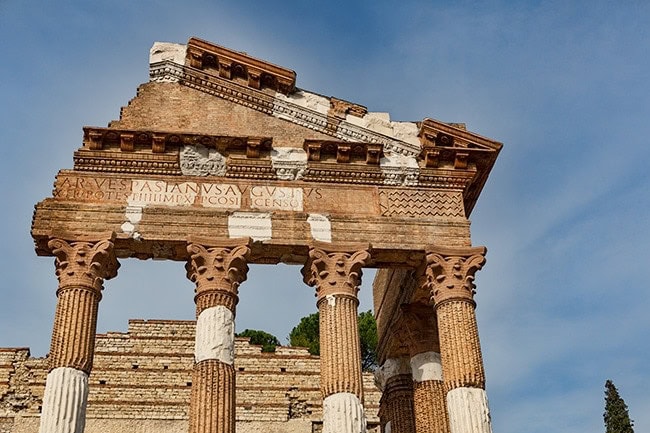 The white stones are the original ones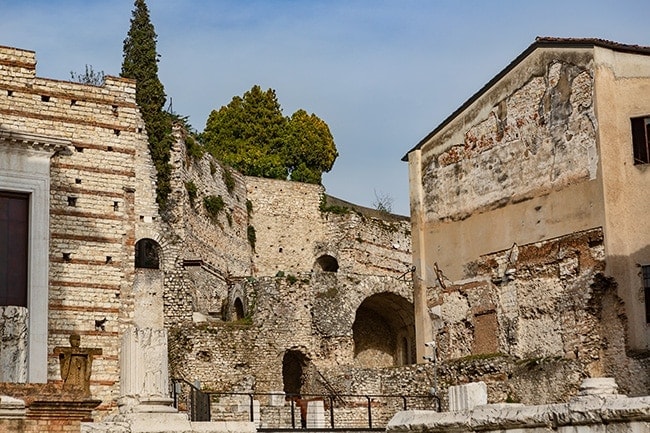 The Roman theater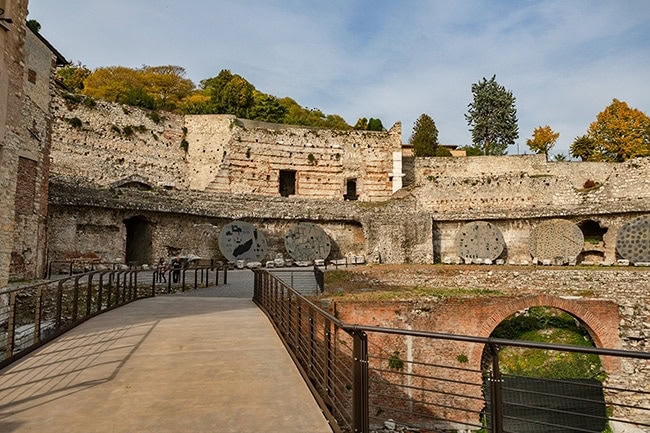 The theater could host about 15,000 people

Nice pipe work at the Via Giovanni Piamarta

Down the Vicolo San Clemente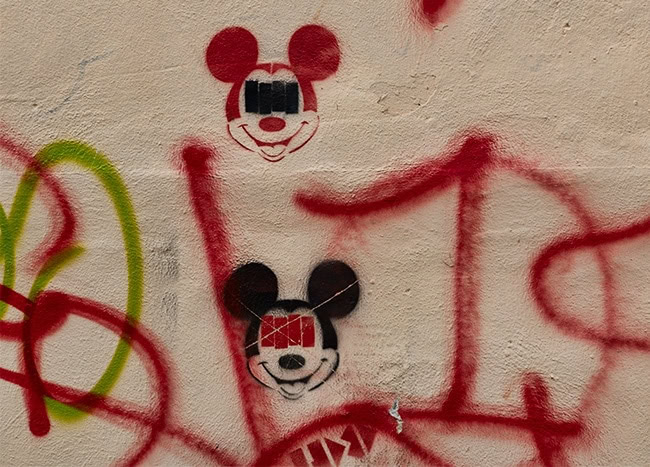 Mickey – still happy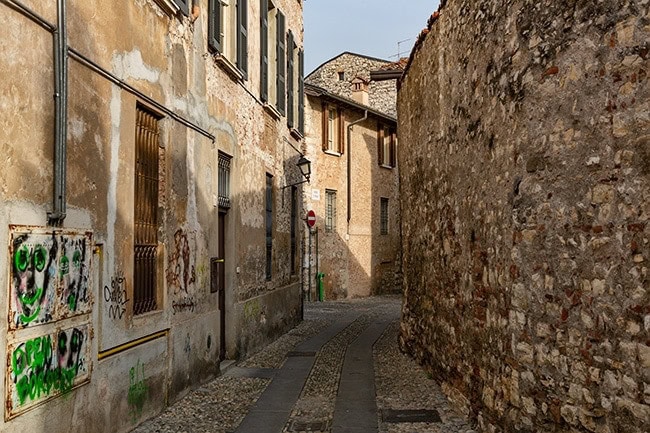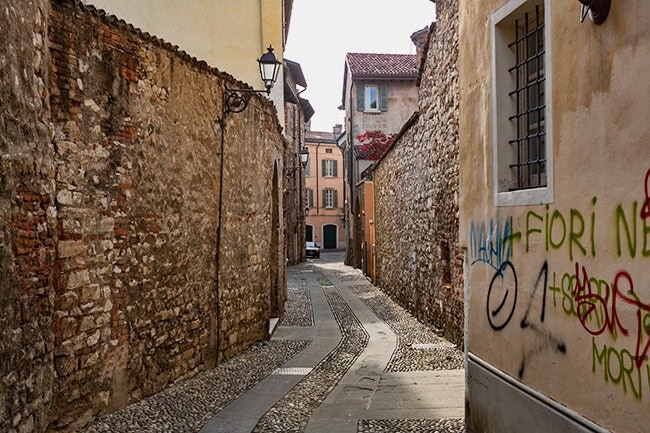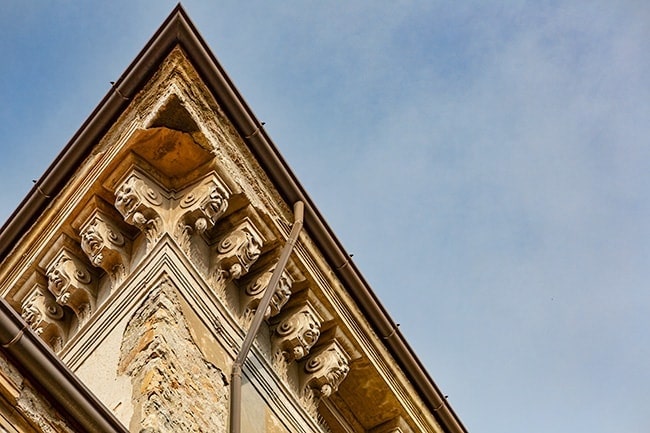 Lots of faces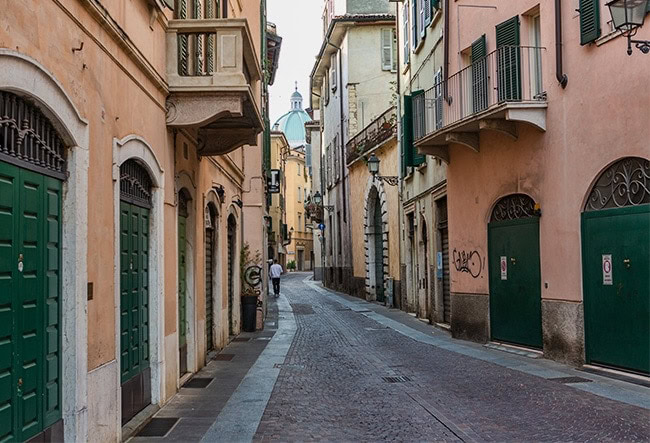 Looking down Via Carlo Cattaneo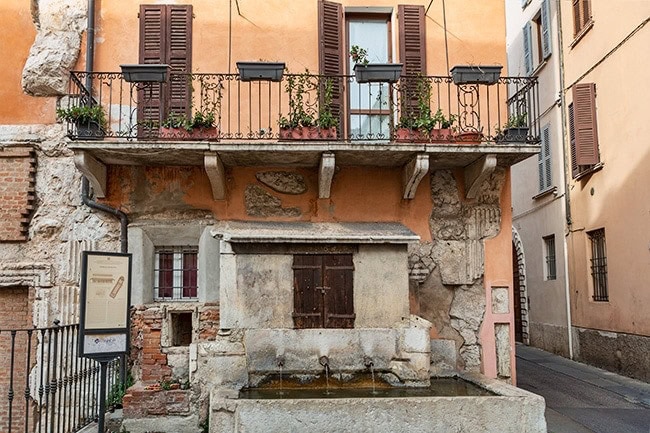 Fountain at the Piauuetta Labus

Looking down Via Agostino Gallo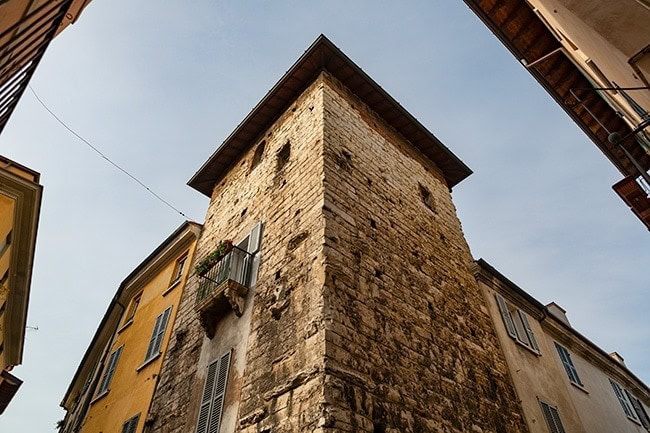 At the corner of Via Agostino Gallo and Via Carlo Cattaneo

Square version

Almost at the end of Via Agostino Gallo
Time to walk back to the Hotel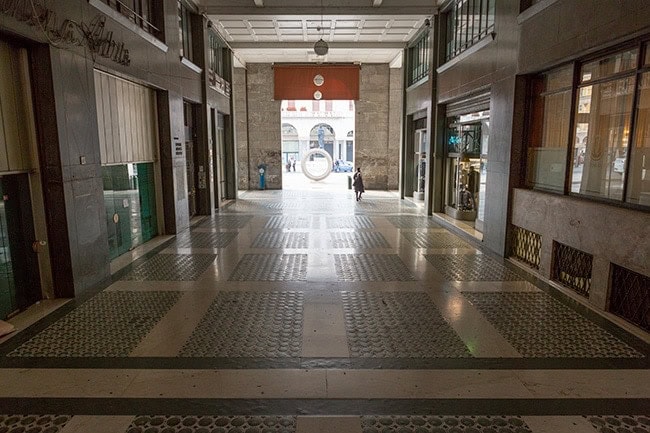 Look at this place – how nice is this?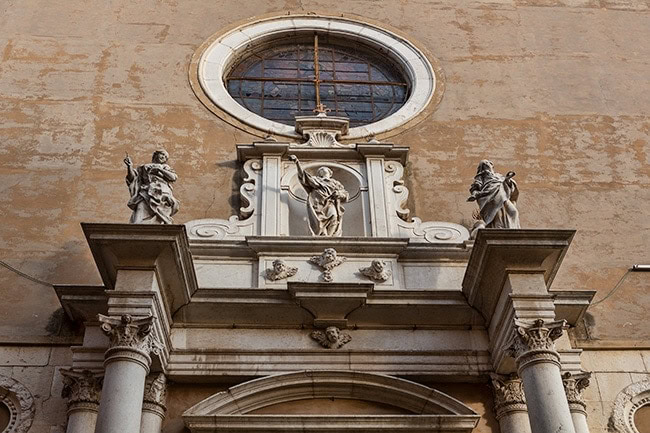 Chiesa di Sant Agata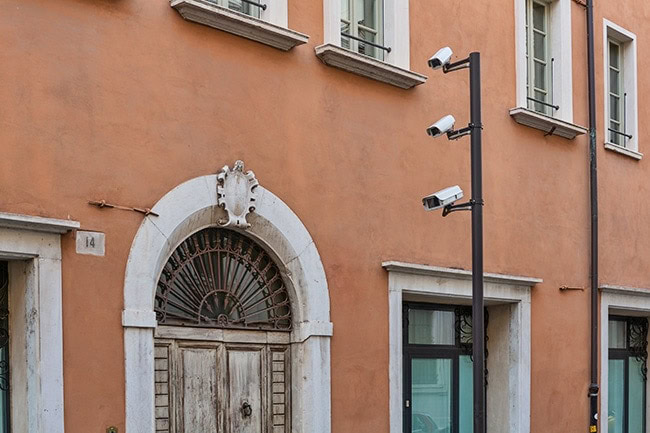 Tight security at the Via Dante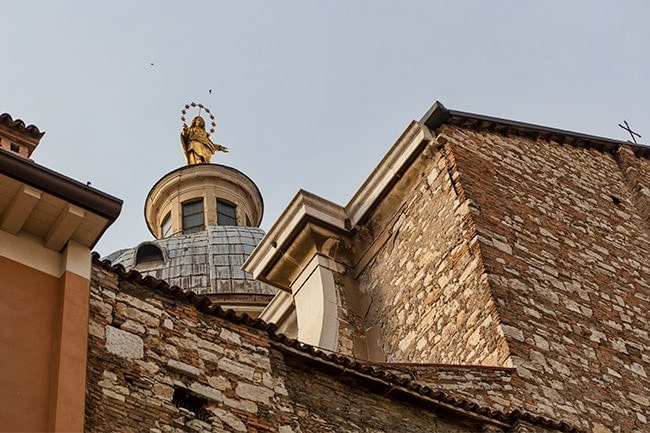 Santa Maria della Pace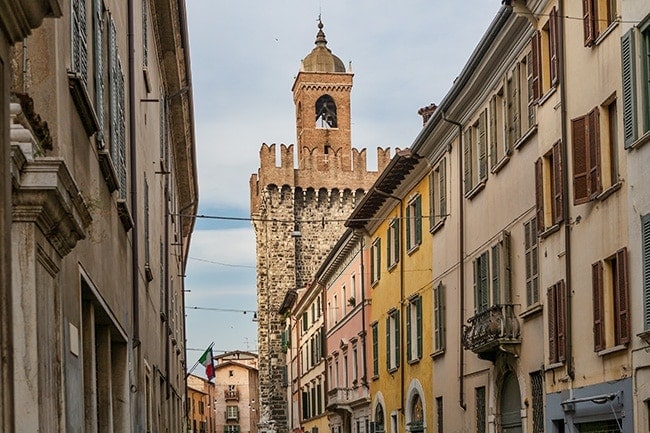 Torre della Pallata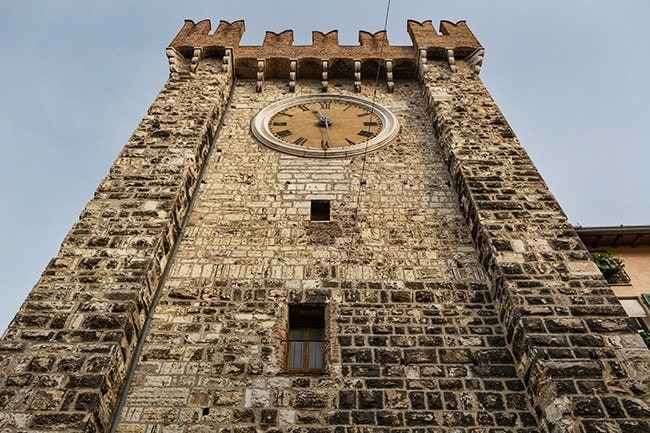 Torre della Pallata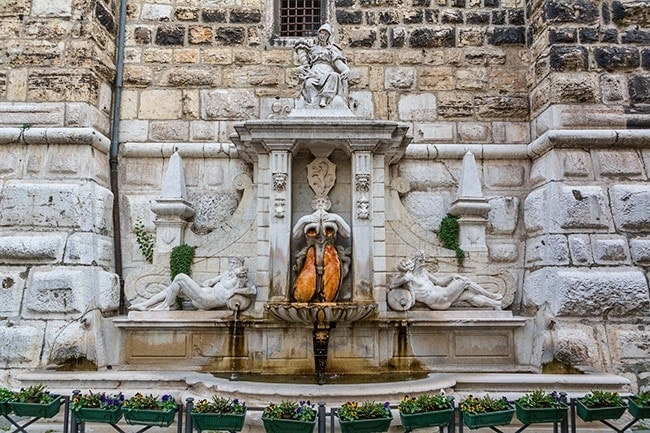 Fountain at the Torre della Pallata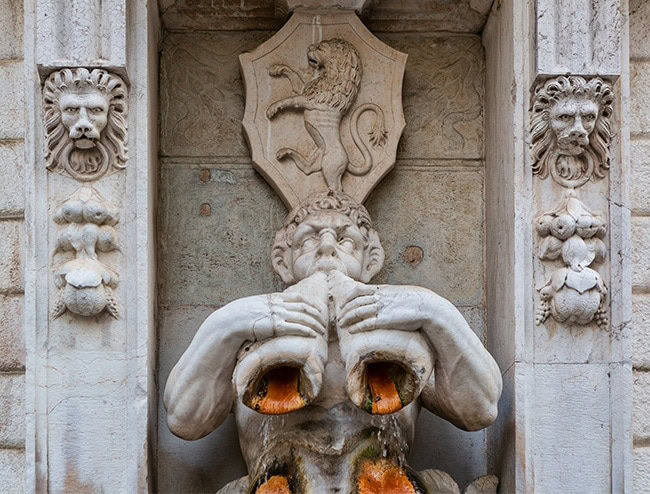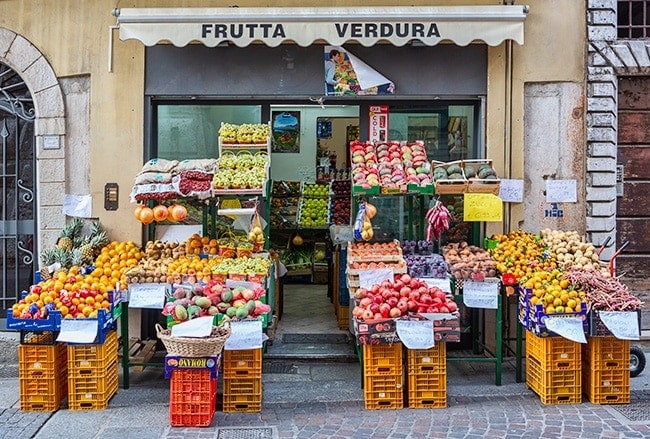 Everything on sale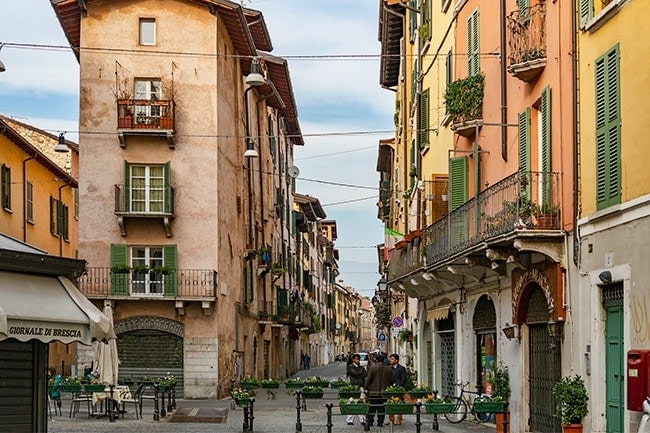 Via delle Battagelie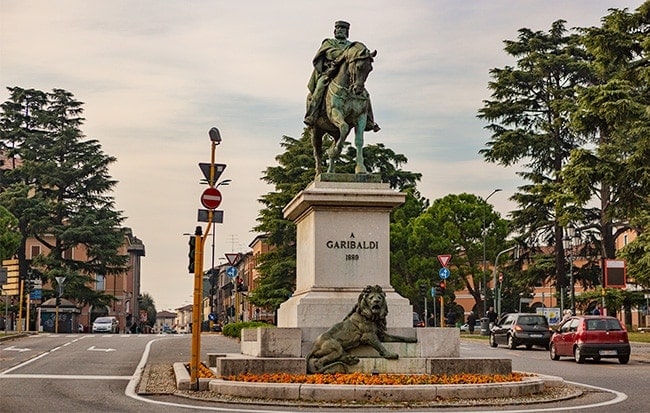 Piazzale Guiseppe Garibaldi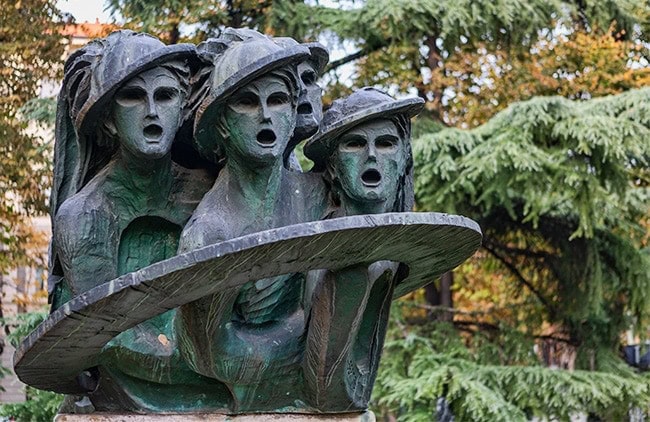 Ohhhhh – time to walk back to the hotel!