Weekend Road-trip France 2017
Lily surfed my couch for a few days late August 2017. We took a small road-trip over the weekend: Black Forrest, Switzerland for a beer, France and back again. We stopped in Belfort for the night and I stayed in the Brit Hotel Belfort
Black Forrest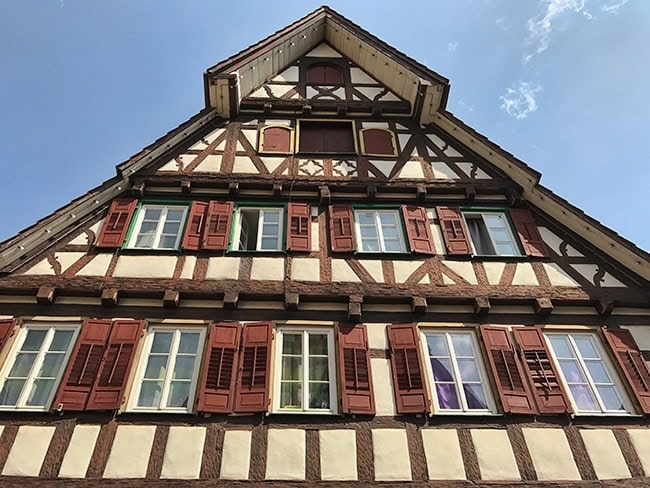 Calw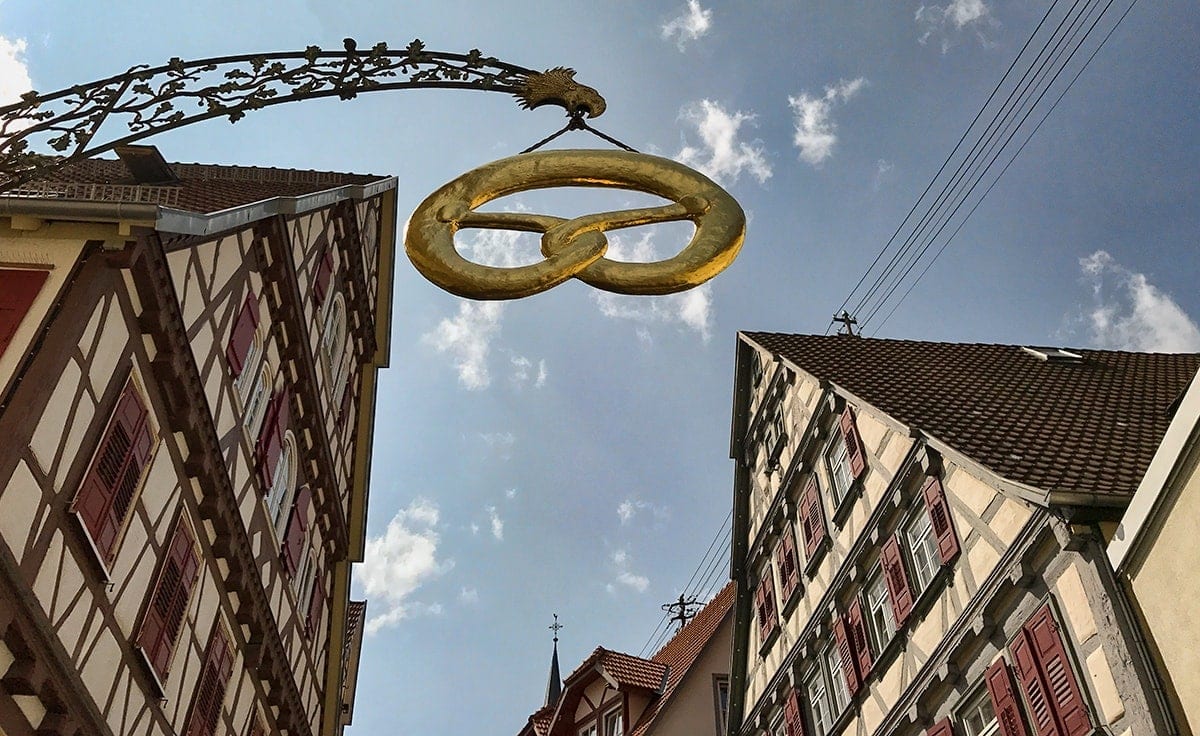 Calw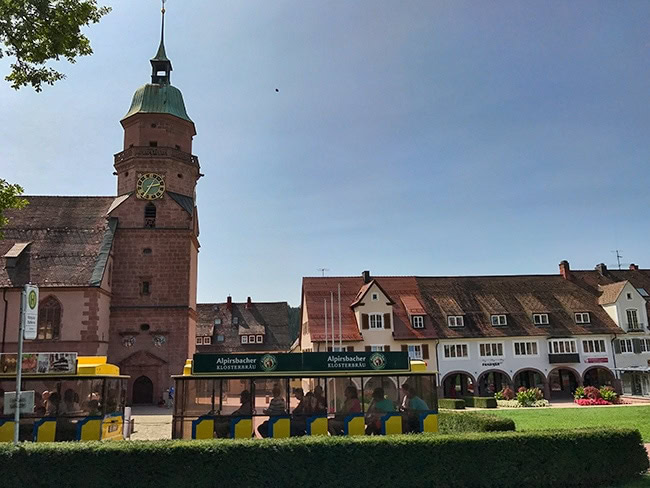 Freudenstadt
Movelier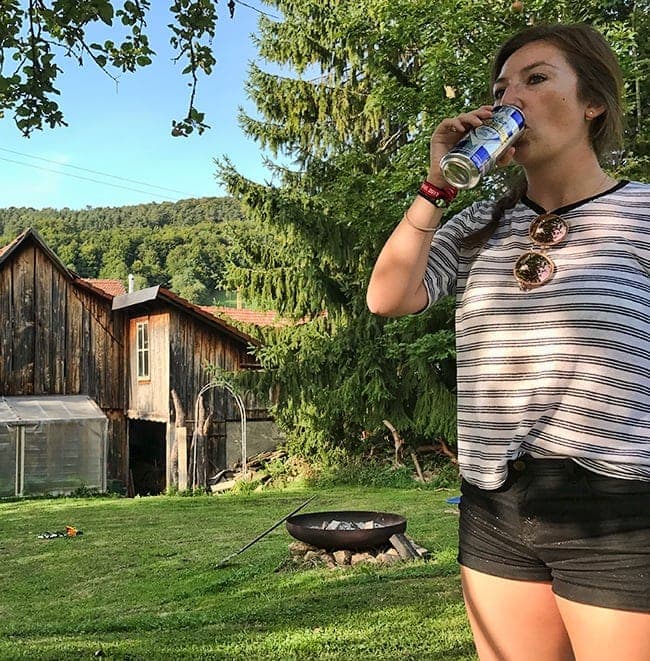 Quick beer stop in Movelier

OUI! for the potato!
Belfort
Decided to circle back to Germany over Belfort and Strasbourg. A quick search online and I found the Brit Hotel Belfort.
Brit Hotel Belfort
The Brit Hotel Belfort is conveniently located a few minutes outside of the city center. It was really clean and quite. The bed was comfortable and I enjoyed the hot shower after a refreshing night.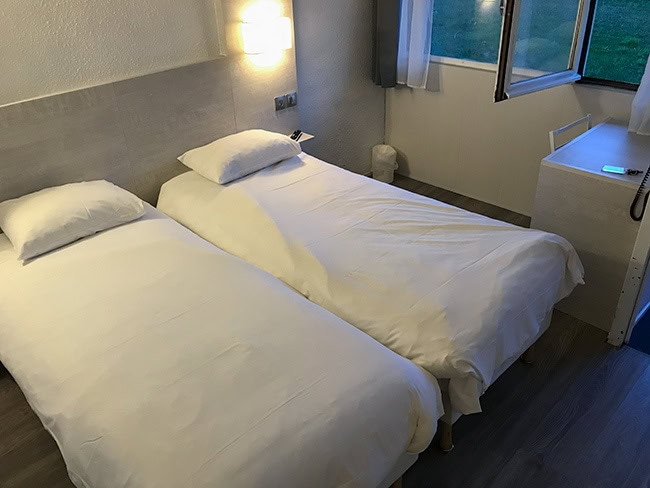 Brit Hotel Belfort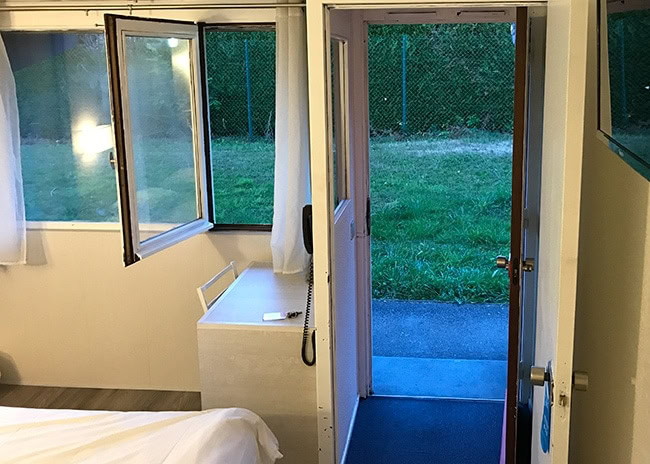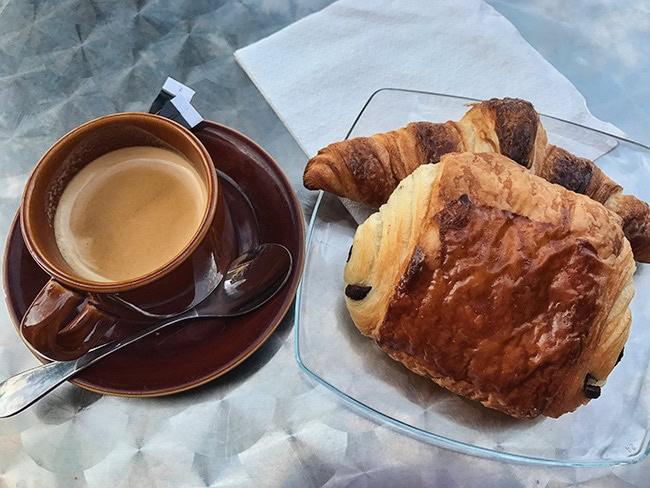 French Breakfast in Belfort at a small old café opposite the train station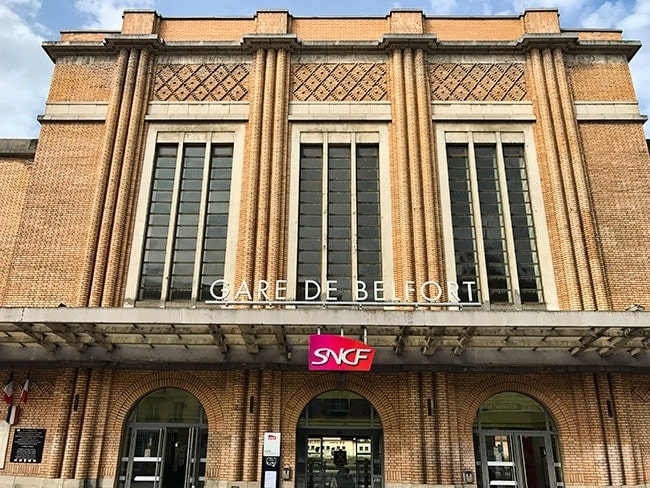 The Belfort train station opened its doors for travelers in 1858.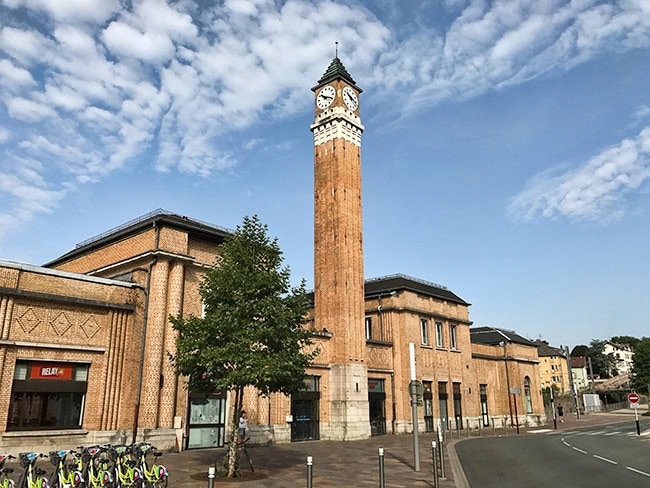 Belfort train station with clock tower
Colmar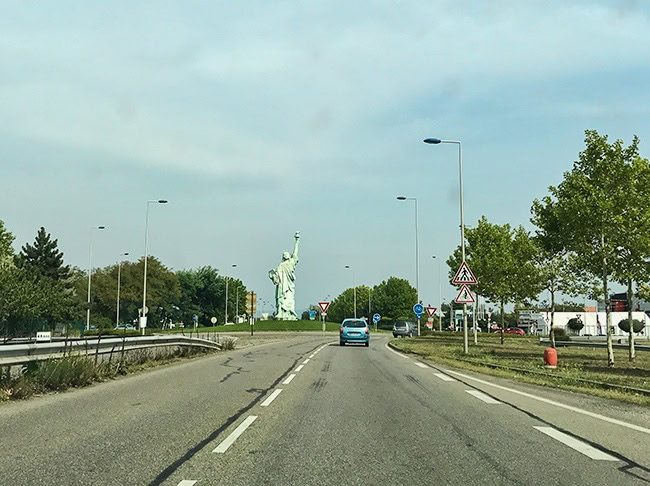 Wait a minute – is this…

Sure enough! A replica of the Statue of Liberty in Colmar. The sculptor Frédéric Auguste Barthold was born here. The French put it here to commemorate the 100th anniversary of his death. Personally, I would put it somewhere to commemorate his birth or the 100th anniversary of the original in New York and not his death.
Strasbourg
On the way back to Stuttgart we had a few hours to walk a bit in the city. Since it was Sunday the city was packed with tourists. Here are a few pictures from the churches we visit.
Saint-Pierre-le-Jeune Protestant Church
The oldest part dates back to the 7th century. The church has been Lutheran since 1524 and its congregation forms part of the Protestant Church of Augsburg Confession of Alsace and Lorraine.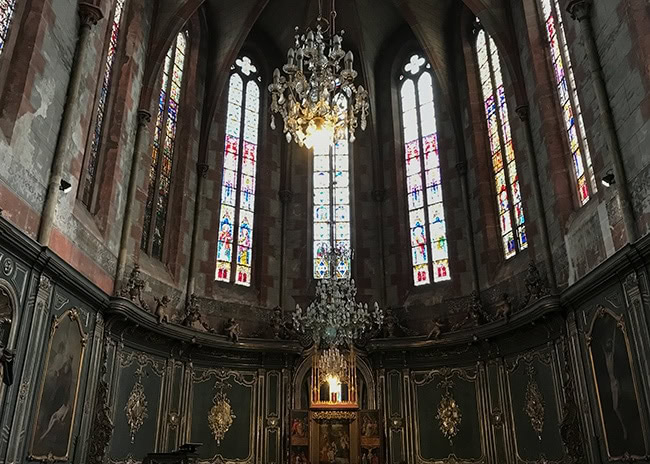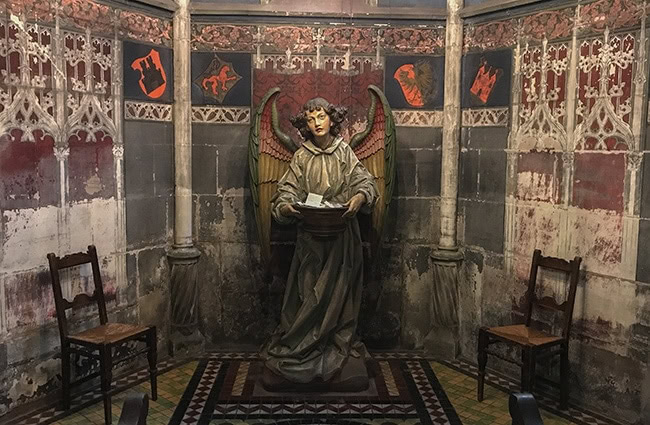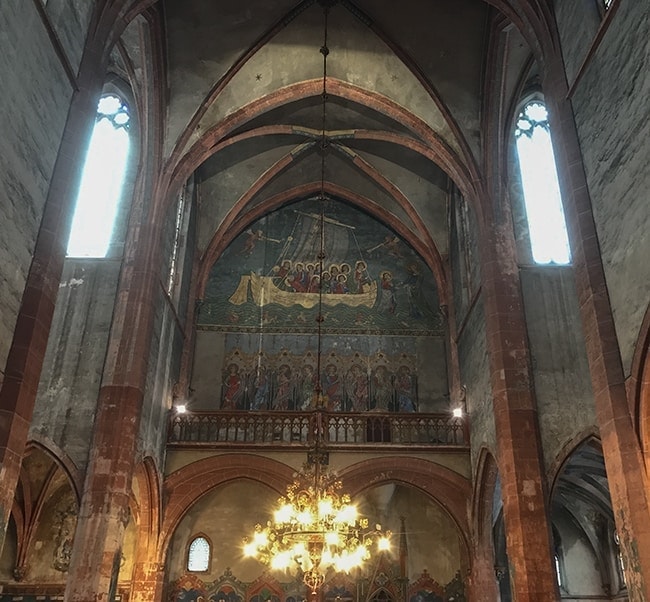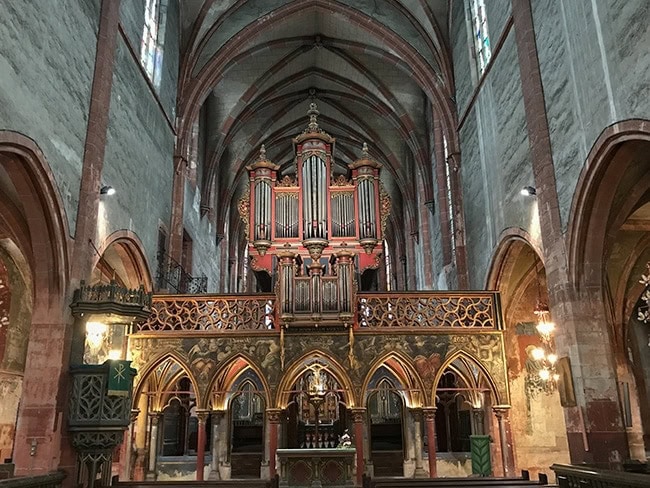 Strasbourg Cathedral
The French call it Cathédrale Notre-Dame de Strasbourg. Build on the place of Strasbourg's previous cathedral dating back to the late 4th century or early 5th century. It was the tallest building in the world from 1647 on for 227 years!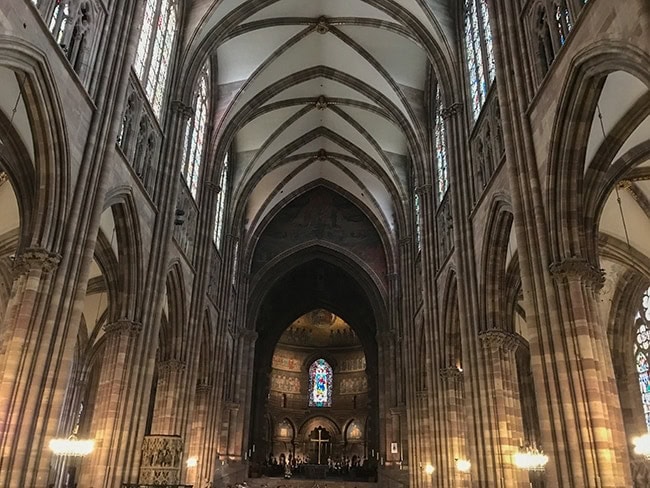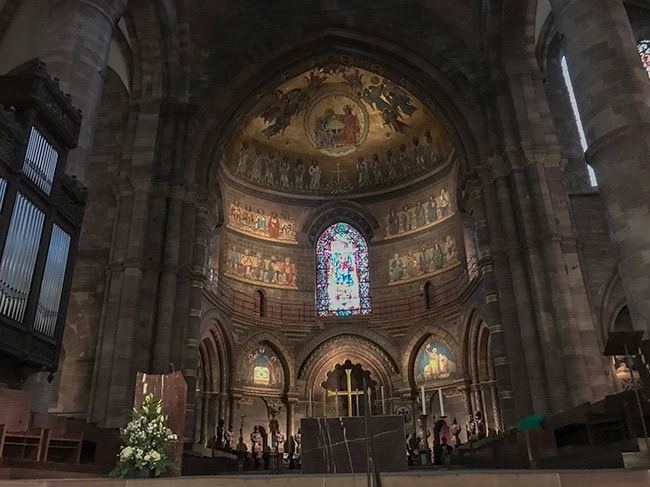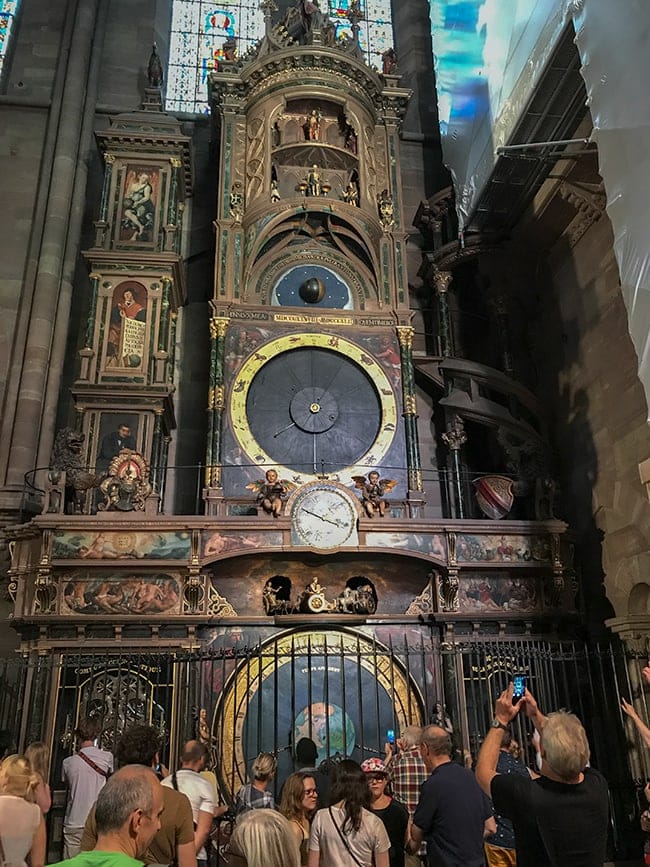 The astronomical clock is more a computer than a clock. You should read more about it on Wikipedia

The Strasbourg Cathedral in the back
Do you want to stay up to date and not miss a post? Subscribe to the blog on the top right or all the way down on this page!