Winter 17/18 – A few Days in Phong Nha
After a few days at the beach it was time to move on and meet Trang in Phong Nha.
It is a quick ride up the mountain – only 42 kilometers but still, it took me an hour. I like to look what is happening along the road so I go quite slow. Booked a hotel for a few days since you never know how full it gets in the season up here.
Nhat Tan Hotel in Phong Nha
I booked a room at the Nhat Tan Hotel at the main drag in Phong Nha and only a few meters away from Trang's bar.
That happens if you are tired and forget to tell them NO EGG!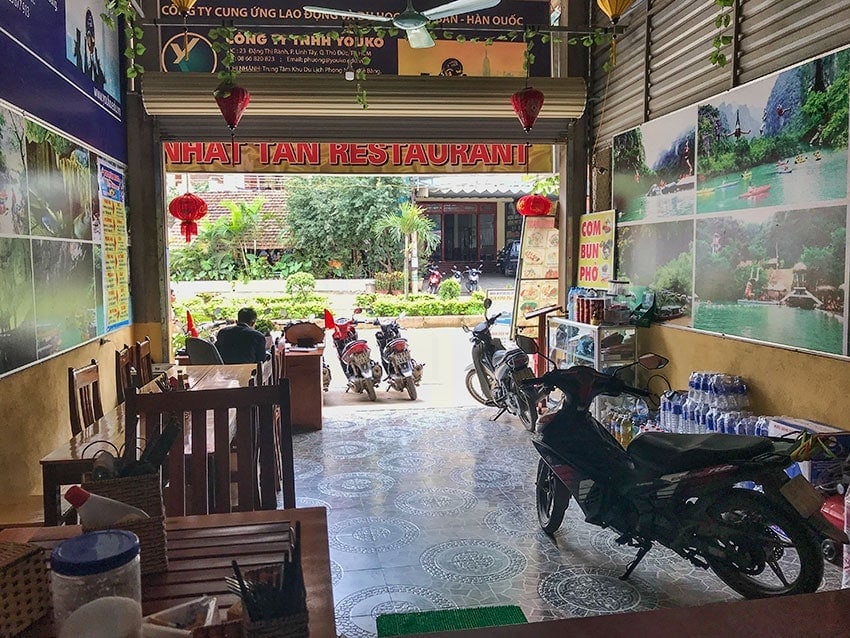 Trangs Place
Nothing changed at the Spa apart from new staff. Some cosmetic changes at the bar and the rooftop was finished. The supermarket is open now.
Trang had the idea of getting more space for the bar to have one or two tables more. So she ordered a truckload of stones and sand. We filled the pond and I removed the last concrete bit of the old stairs to the first floor behind the house. Lots of work and sweat. But things looked much better behind the house with the stones.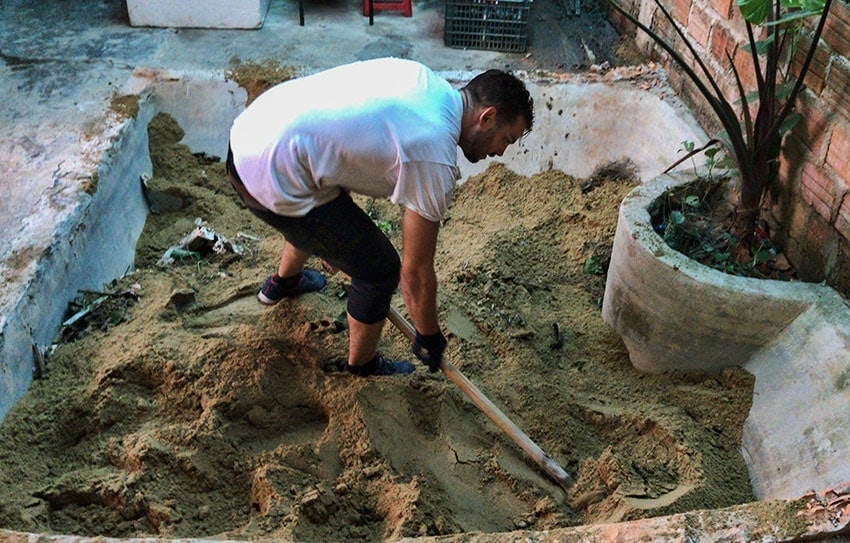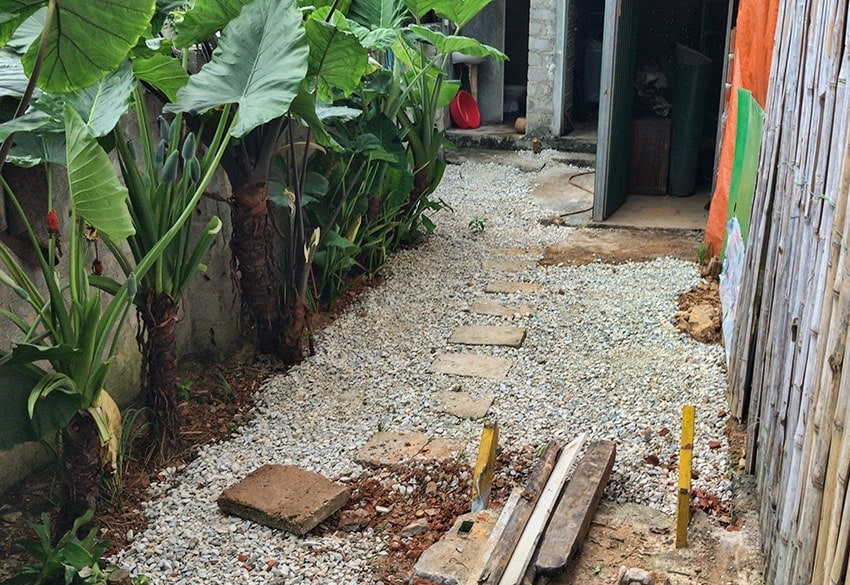 At the little Bar on the Hill
A bit outside is a bar on a hill. Nice spot to see the sunset or for a drink in the afternoon. We where not so lucky today. Clouds moved in and that was it with the sunset.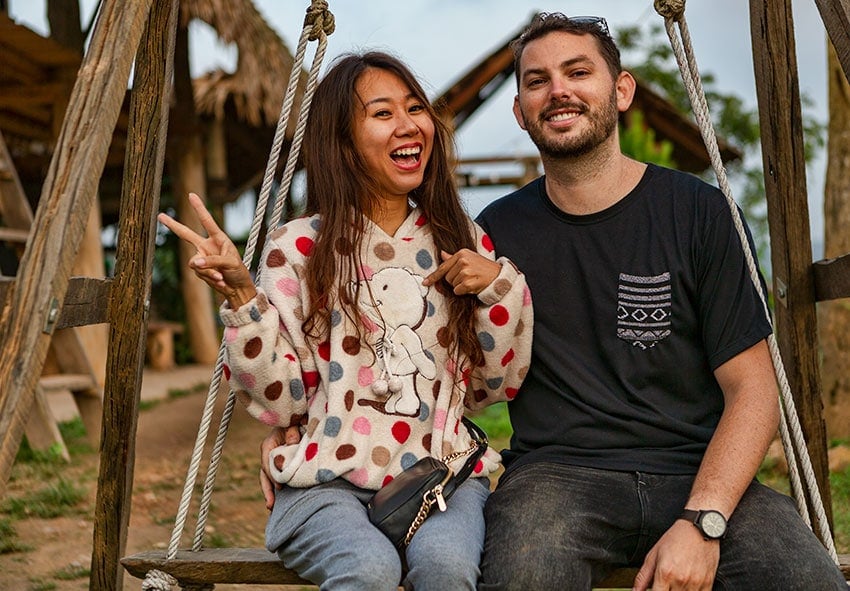 I only stayed a few days in town so there are not too many pictures.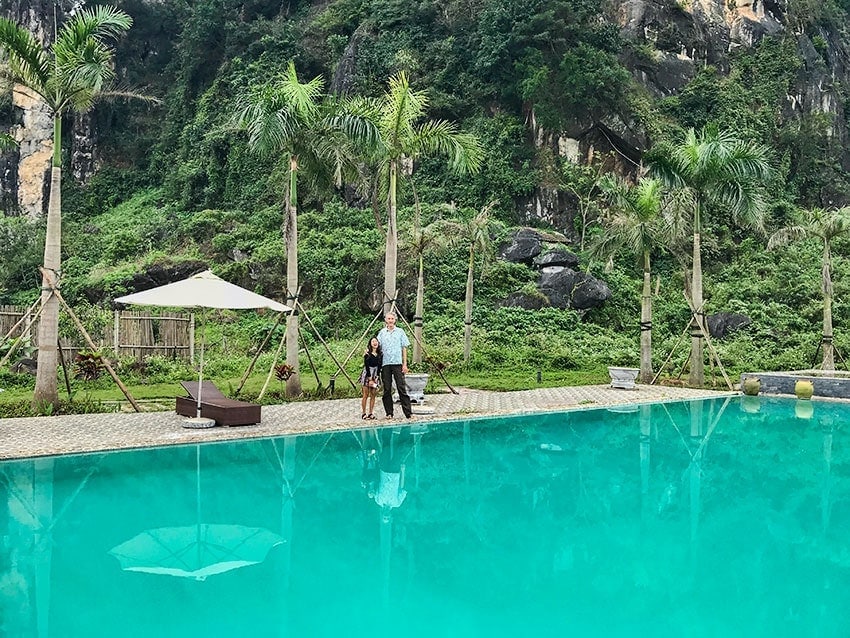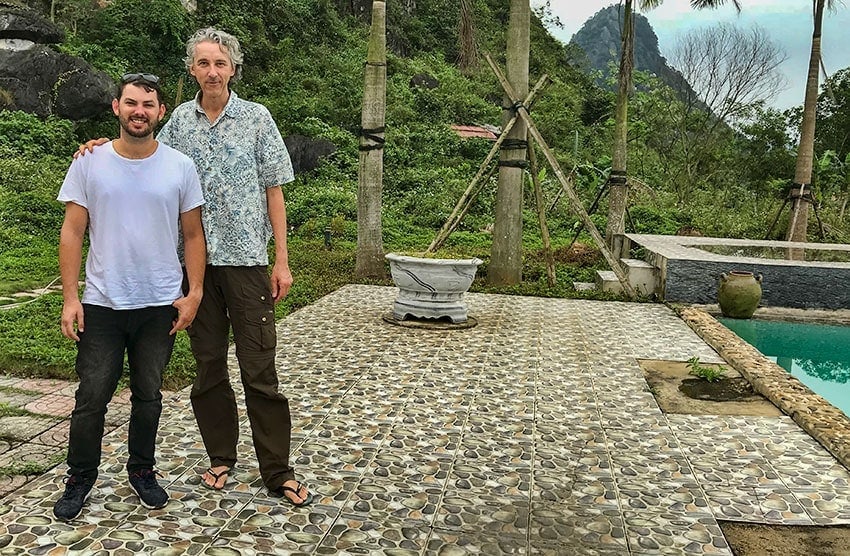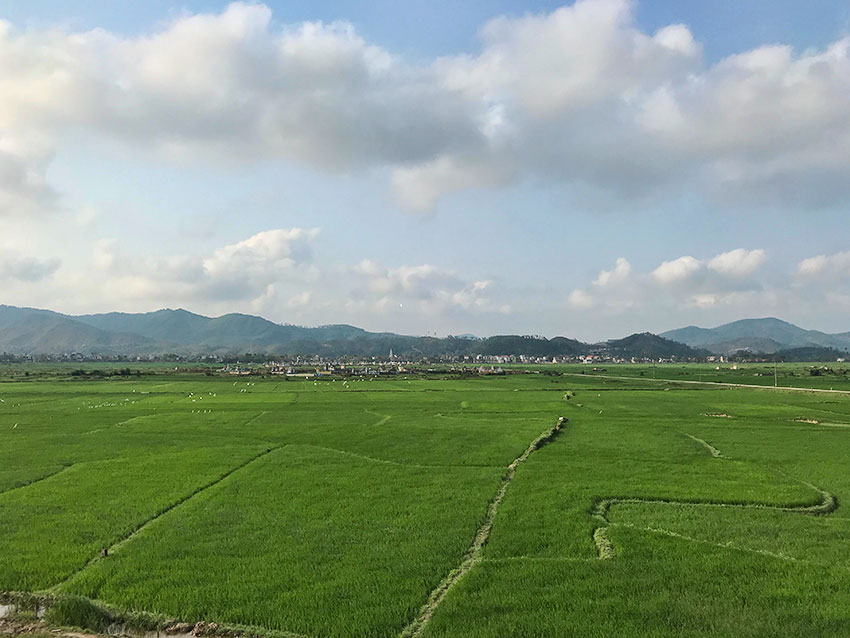 Support my blog -> Book your room here: