Winter 17/18 From Ninh Binh over Binh Long to Lạng Sơn⁩
From Ninh Binh to Binh Long
I started this winter trip quite late to push the return flight back into May. This way I am able to do the North Vietnam Loop in April. This would give me better chances to see more blue sky. But that did not happen cause Mitzos decided he comes over and drive with me. But he also wanted to be back in Bangkok for Songkran. That is the New Year in Thailand. So I had to do the loop mid-March instead of April. One never knows how the sky might look ad if it rains or not. Since spring comes to the North of Vietnam in April – the later you go the better it is. It turned out to be just like I expected it – mostly gray and lots of rain. Guess I have to do that again. Only with all that logging and dam building going on. Not sure if it is really worth it. Guess you have to find the last pockets of resisting out there. But I leave that for next time. Now let's have a look at the pictures.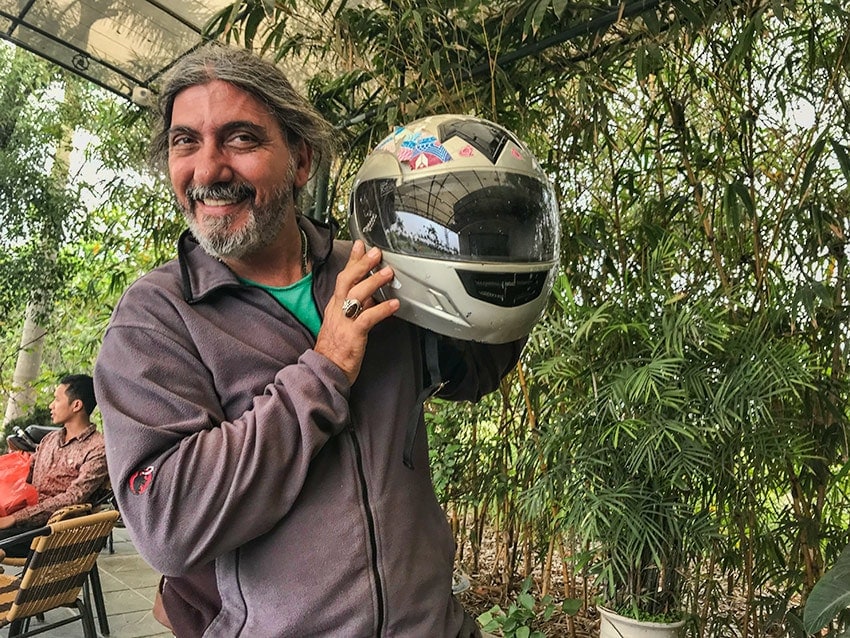 We started from Ninh Binh and it was not easy to explain to the Greek why we had to go East to do a proper loop. He only wanted to go to Sapa to see what was on sale over there. A strange animal after all.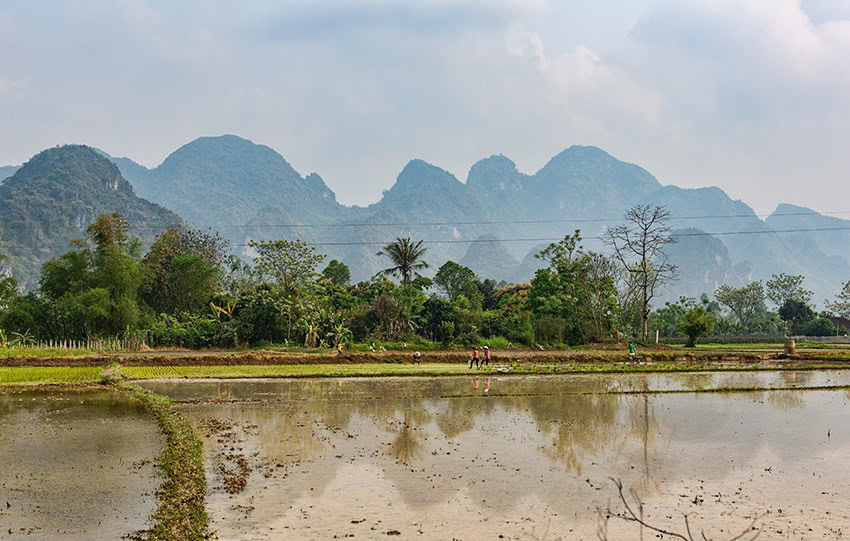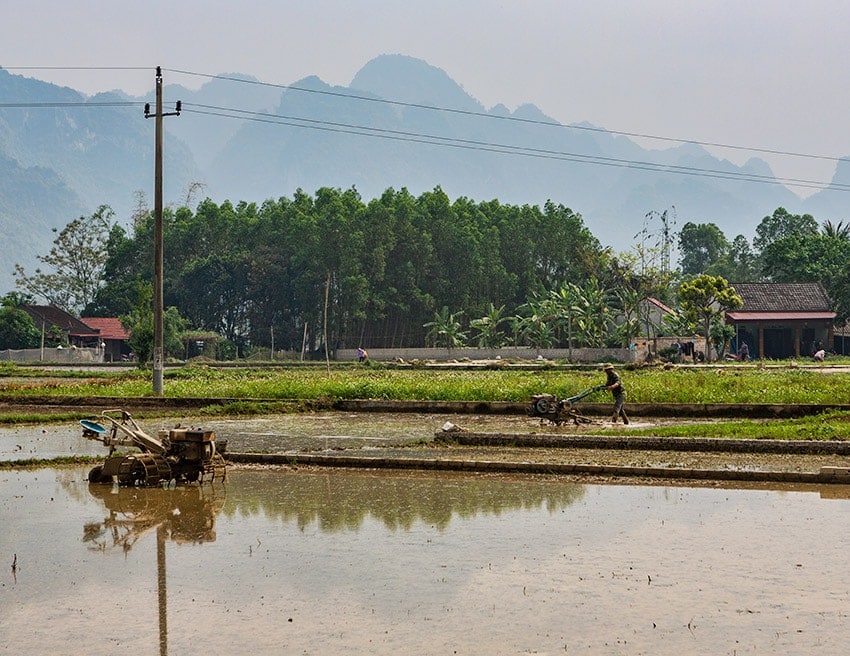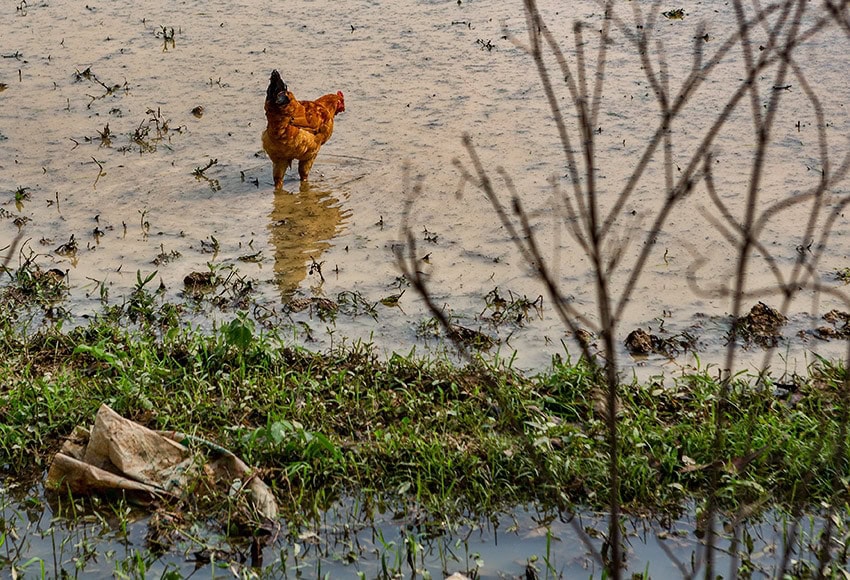 It was late afternoon when we passed a nice little town and it was time to look for a hotel. But Mitzos wanted to find something along the river. I agreed – big mistake. We drove and drove – very nice landscape but already it got dark so I could not take pictures. And nothing – absolute nothing in terms of a Nhà Nghi along the road. When it was completely dark we found a really shitty one in a small village. If you ever drove in the countryside of Vietnam in the night you know the roads. Some potholes are larger than a bathtub and can swallow you and your bike. Trucks that blind you so you wont see anything and therefore will not see any pothole. Or the street for that matter. The list goes on and on. So you better have a place to stay for the night before nightfall.
Today's drive: 228 kilometers in 8 hours and 13 minutes including food and gas stops. Looking at the map in the evening, I was not happy. We drove not really the best way. Should have gone way more east to avoid heavy traffic and boring landscape close to Hanoi. Well next time….
From Binh Long to Lạng Sơn
After a short night in our luxury hotel we continued our trip. The sky was gray for most of the day but it stayed dry. Which was good. Today no more nonsense – we stop at a bigger place with more options.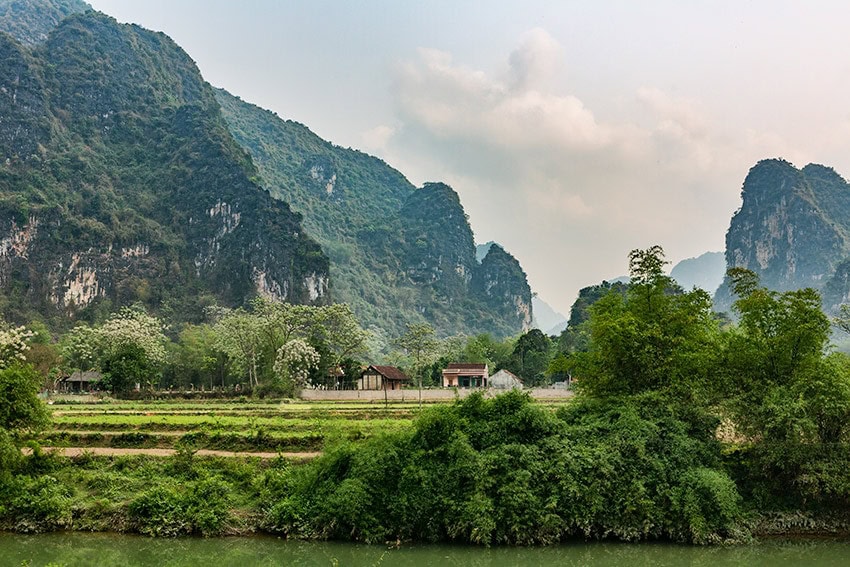 As far as I could translate it is something like: Tan Van Commune, Bing Ghia District is the winner of Lung Son Province in the period of resistance against the French (1946-1954).
On this road No 4 and the border campaign in 1950.
At Dong province here from the end of 1947 to the 1950s. From 16th to 19th of June 1948 the general meeting of the party is organized in Bac Dao, X Van Binh District
From the 25th to the 29th of June 1049 the general association of the second party of the Lang Son Province is organized in Dinh Dong Thon, Tan Van commune in Binh Cia district.

We arrived quite early at Lang Son so we had time to go for a walk after we found our hotel. This spot was beautiful. There was a big garden to the left – a perfect spot for a Bia Hoi place. But look at all the trash in the lake. No clue why the city does not clean these spots. There is money for propaganda posters and flags and what not everywhere. But nobody cares how the rest of the city looks.
The best Hotel in Lạng Sơn: The Trung Xuân
We looked at a few shitty places and by chance we drove past the entrance of this place. From the street you have to go into the courtyard and there you find the hotel. According to TripAdvisor the restaurant is also good. We paid only 16 US $ for this room! Find it at 29 Tam Thanh, Thành phố Lạng Sơn.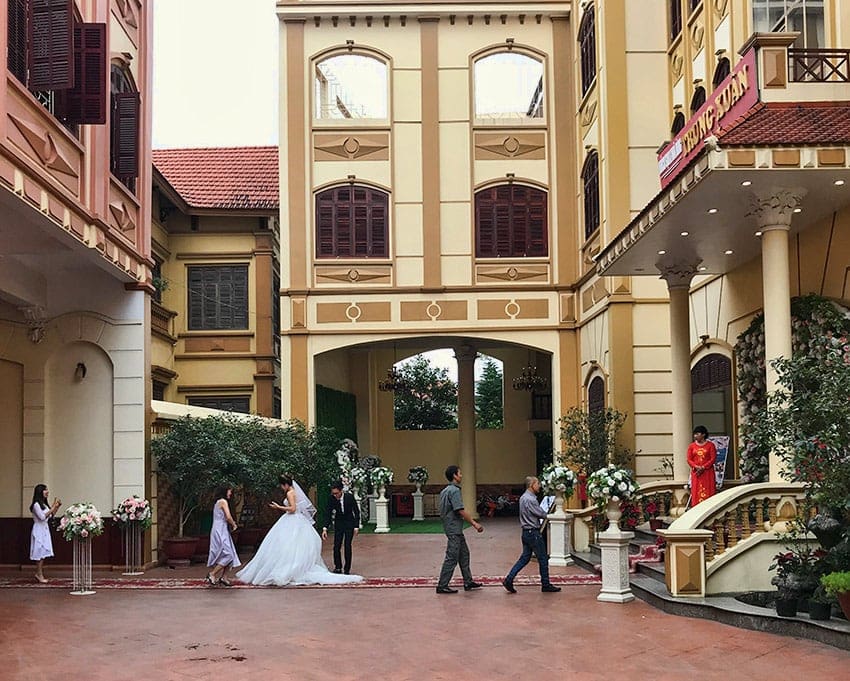 Today's drive:
We drove 147 kilometres in 6 hours and 14 minutes with gas and food stops.

Support my blog!
Book your room here please. No difference for you but I get a little bit of Coffee money :-) Thank you!