Winter 17/18 – From Phong Nha to Ninh Binh
On this trip I wanted some blue sky in the North. So I pushed it as far back in the year as I could. But Dimitry had other plans. He wanted to go to the water festival in Thailand. I told him not to come before April but he does not care of course. So I had to drive up North after a few days in Phong Nha to meet him in Ninh Binh.
Checked out of the Elegant Hostel which had another name at the time. They are now on booking.com and I would go there again!

I have a few pictures of my room at the Elegant Hostel all the way down at my last blog post: Winter 16/17: From A Loui to Phong Nha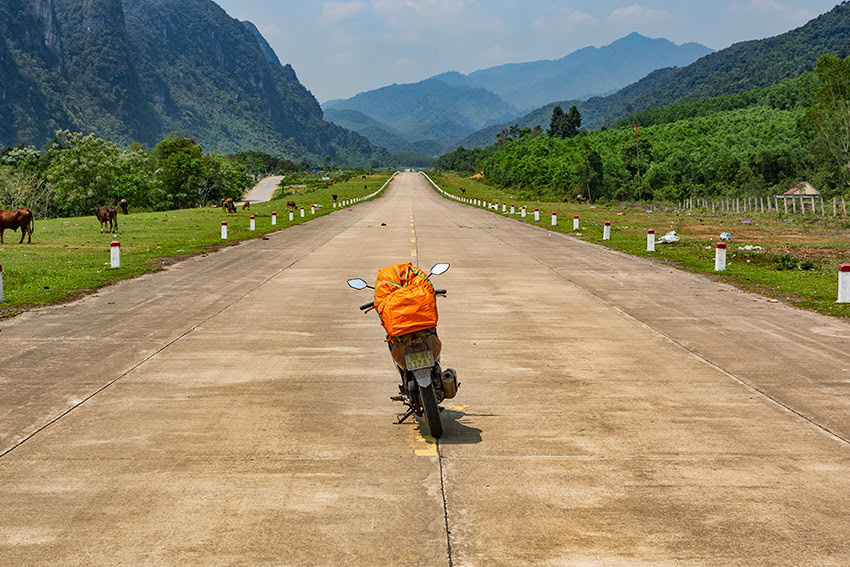 I have this picture so many times now. I do like this one since I have no clouds on it. Last time it started to rain and I had to get one of those capes that are really to small for me. And after a few hours in the rain it got quite cold. Much better today!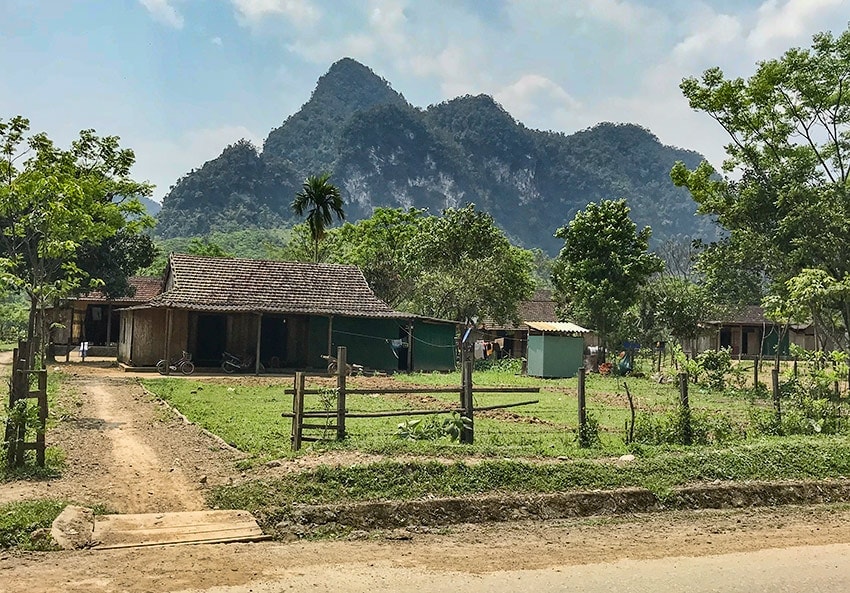 I have some more pictures of the houses from the last trip from Phong Nha to Phố Châu
A few night in Phố Châu
Stopped in Phố Châu for a few days to see Trần again. He is the manager of my hotel and the Ly Ha Hotel is now on booking.com. Most of his free time he spends helping kids to learn English. And so we went to teach them some English.
The Ly Ha Hotel in Phố Châu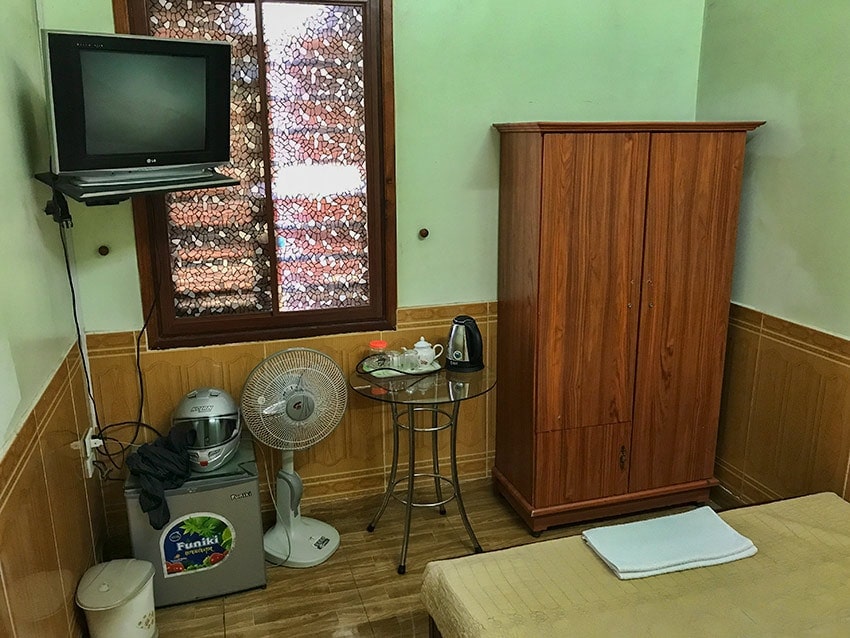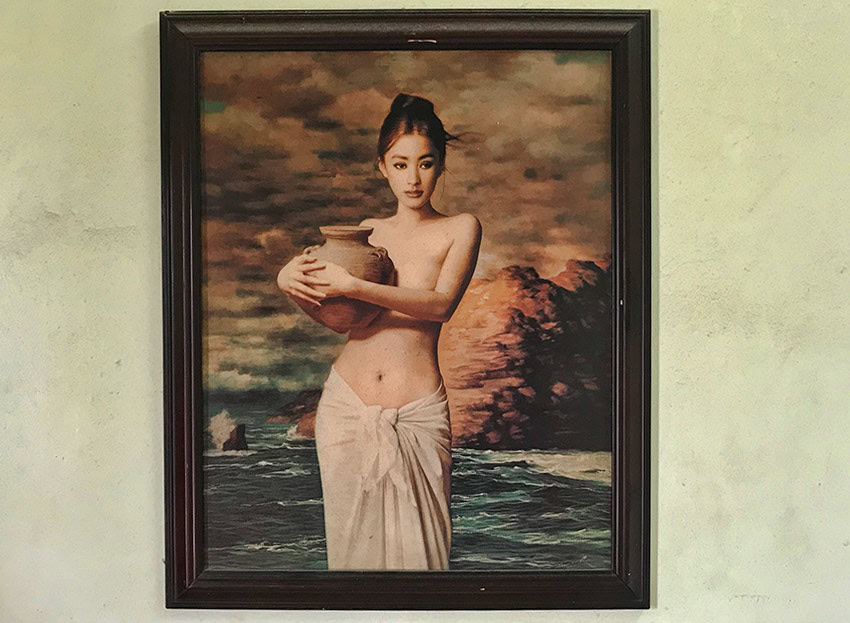 Today's Drive: 181 Kilometer in 3 hours and 30 minutes with a few stops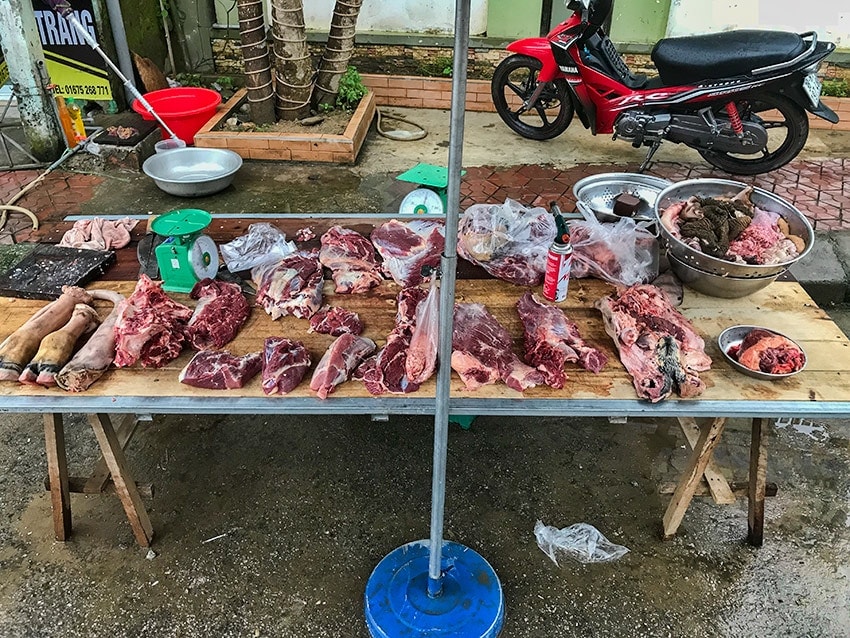 Thank you Trần! See you again next year!
From Phố Châu to Ninh Binh
Took no pictures today. Was only driving and driving and driving…
Went down to the A1 to save some time. Not really nice but so much faster. Would only recommend that road if you in a hurry.
Today's Drive: 252 Kilometers in 5 hours and 35 minutes with a few stops
Back in Ninh Binh
Ninh Binh Brothers Hotel
Got my stuff at my friends house and said "Hello" to the new dog. Drove to the Ninh Binh Brothers Hotel where I usually stay in Ninh Binh. The Brothers Hotel is in booking.com and if you go to Ninh Binh – stay there!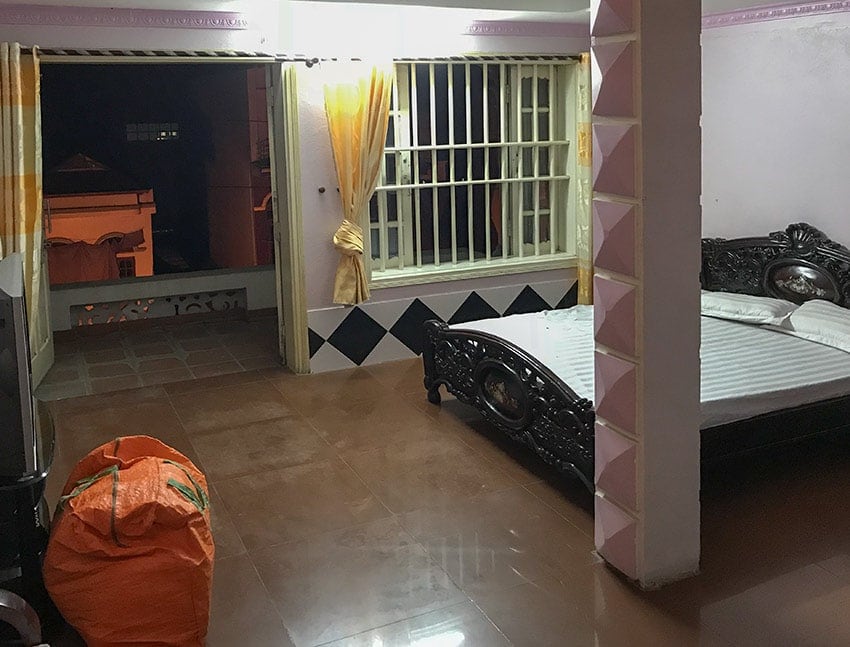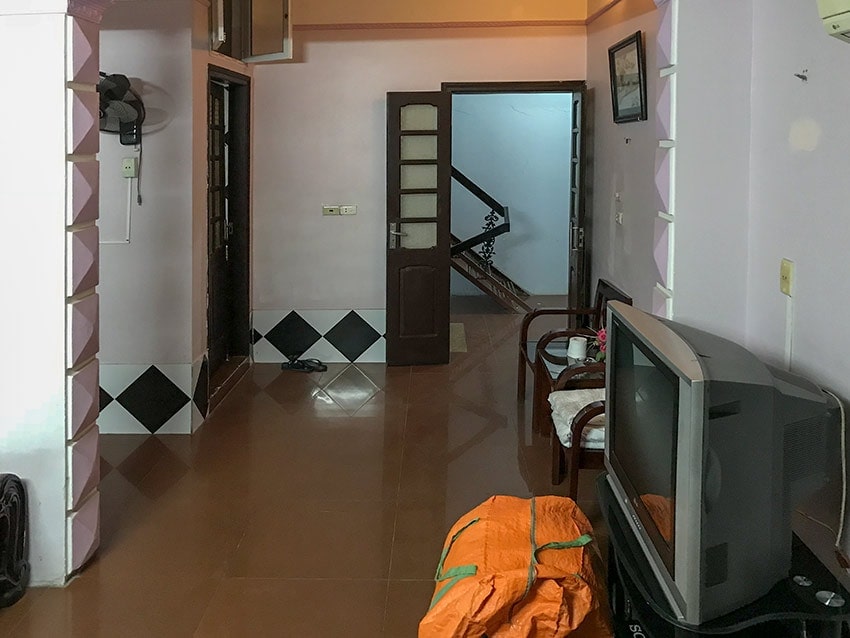 At the Bia hơi Place at the Lake
Bia is from French bière and hơi means gas. Bia hơi is a freshly brewed beer. It is usually delivered every day to the bars and restaurants that sell it. The beer is very light, most of the times it has not more than 3% alcohol. It is brewed without conservatives so it has to go fast. A glass of beer is anywhere between 3000 and 7000 Dong. 1 € is about 25.000 Dong.

Most of the places serve some food and snacks as well. Great to spend an evening with friends or make new friends.