Sorry – no pictures from the last stretch of the trip. The sky was gray again and I took pictures at most parts of the route before. After I reached the road I never went before I only wanted to get back to Ninh Bin and was too lazy. But before you reach Ninh Bin on the QL12B you will have lots of nice landscape and there are still lots of nice spots left in the mountains on the DT523. Guess I have to go back there again if the sky will be blue next time.
Today's drive:
I drove 182 kilometers in 5 hours, 10 minutes with gas and food stops.
Back in Ninh Binh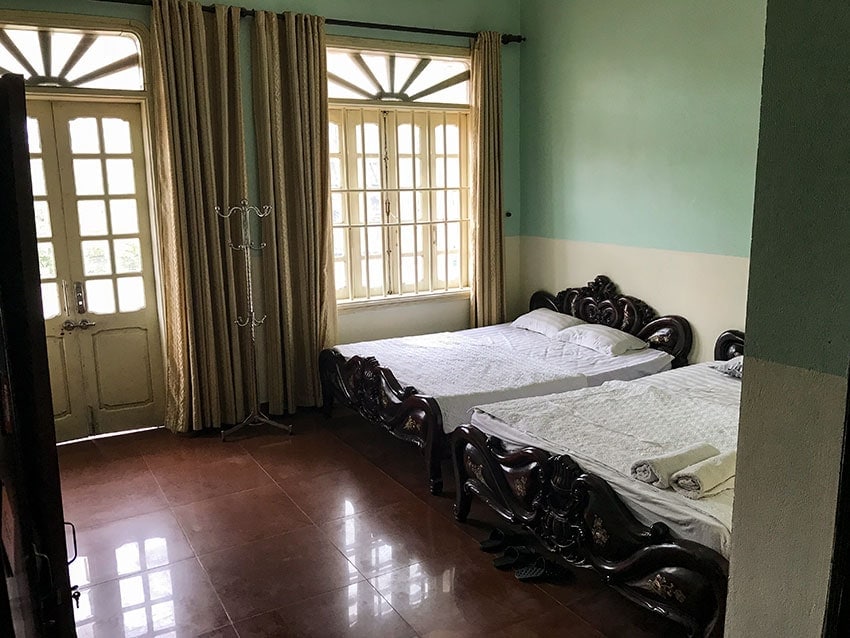 Only a few days left before the flight to Bangkok. Had to get back to Ninh Binh to see my friends and park the bike for the next 9 months.
I got the best room in the hotel – great!!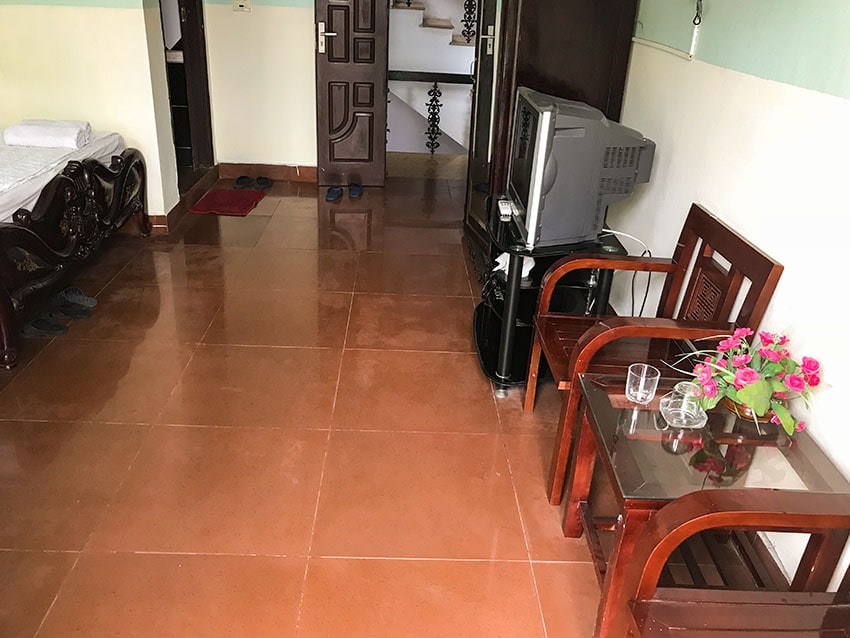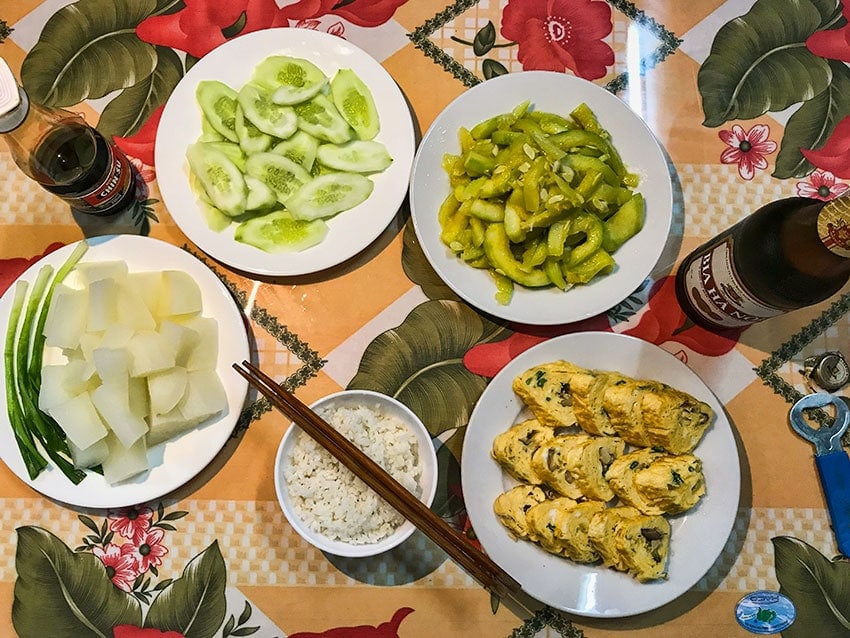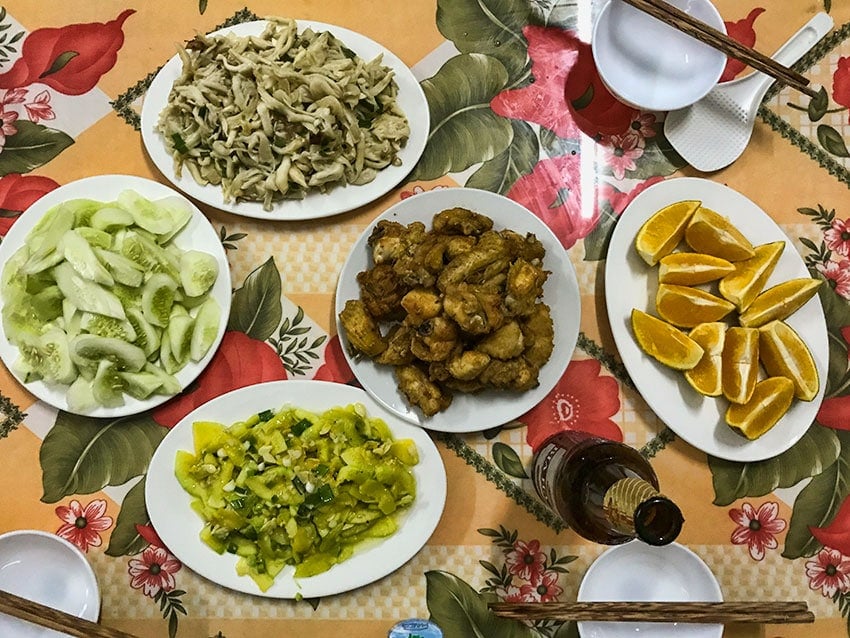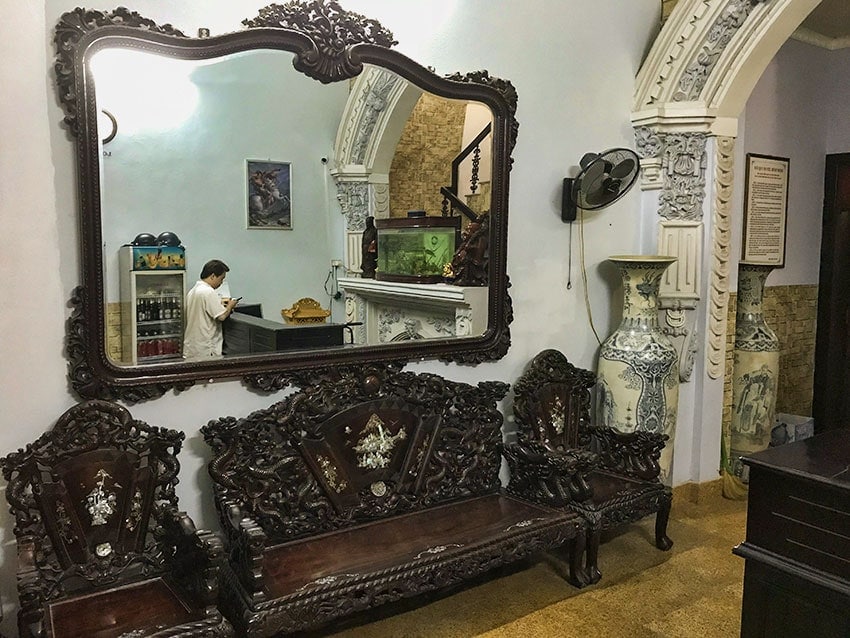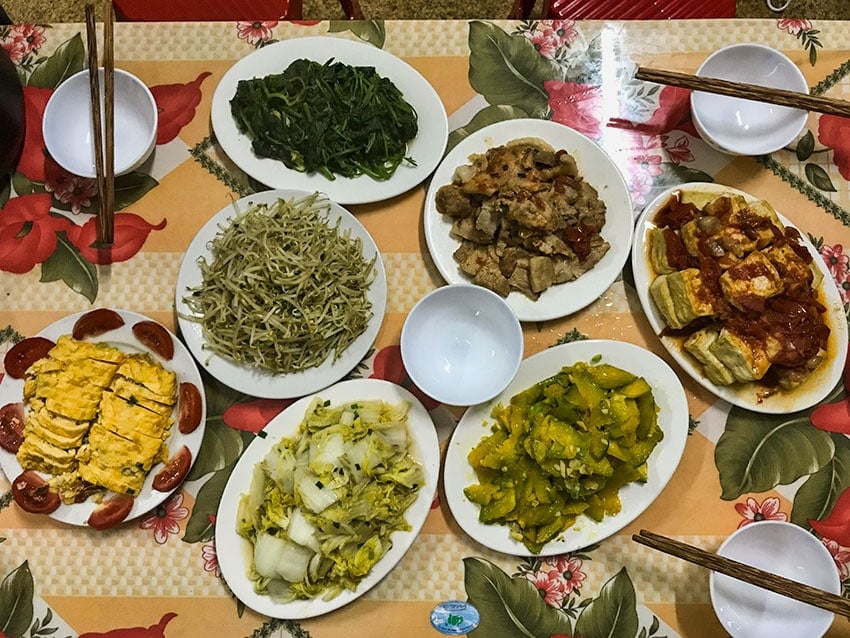 Hanoi for two nights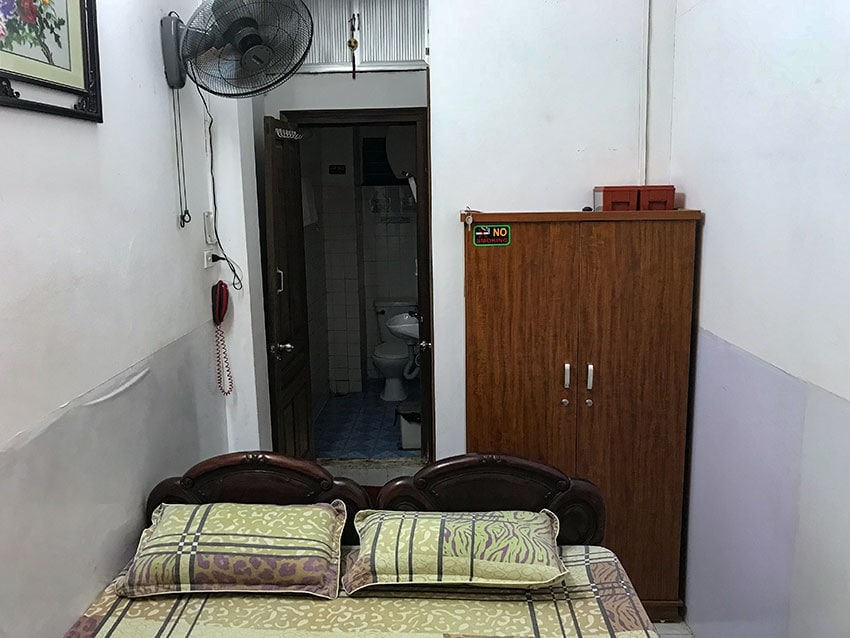 I went to the North Hostel N2 again. They renamed it from North Hotel to North Hostel. Not sure why but whatever. Anyhow I like the place. It is in a small street with not much motorbike traffic and no car traffic. So it is pretty quiet. I have a picture of the view from my room at the North Hotel here.
It is from the 2016 trip but still looks the same. Nice old temple and a bit of green.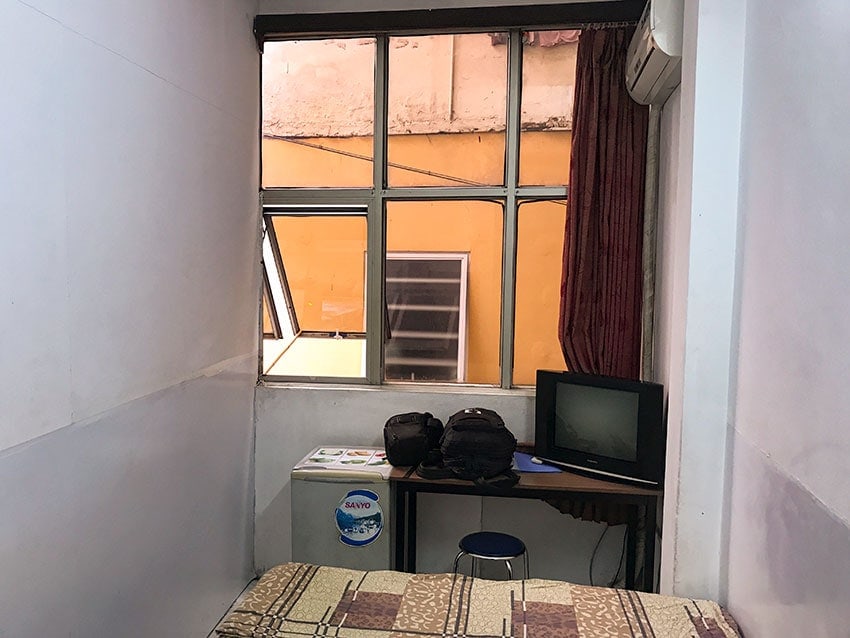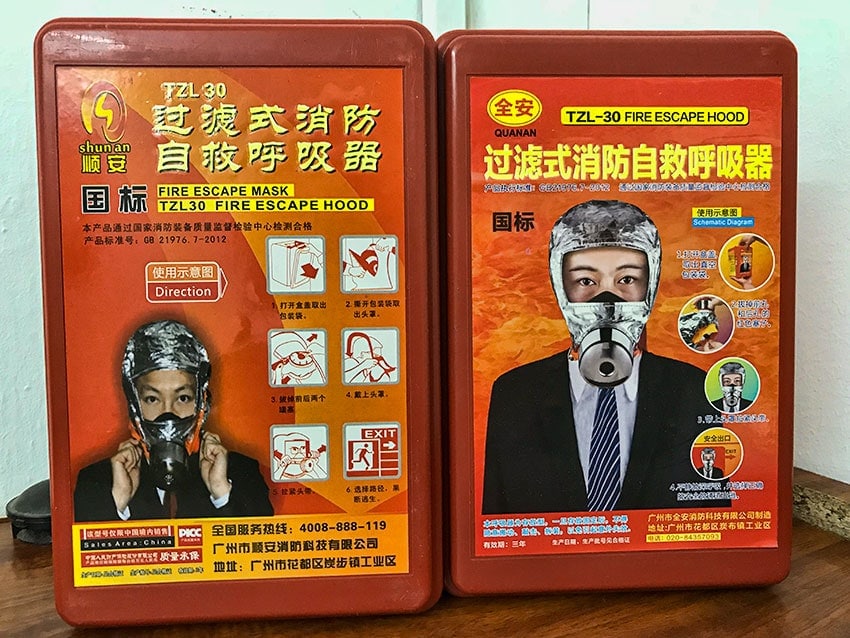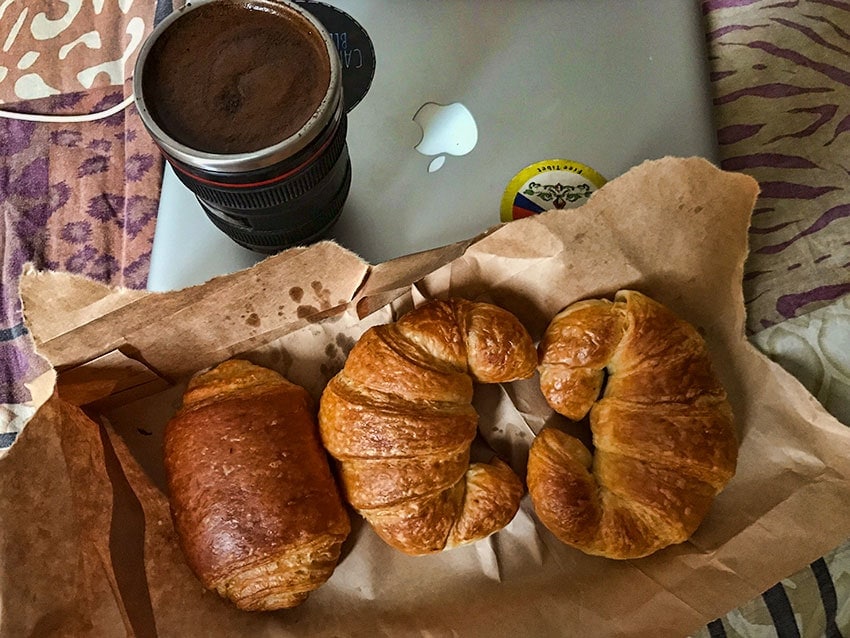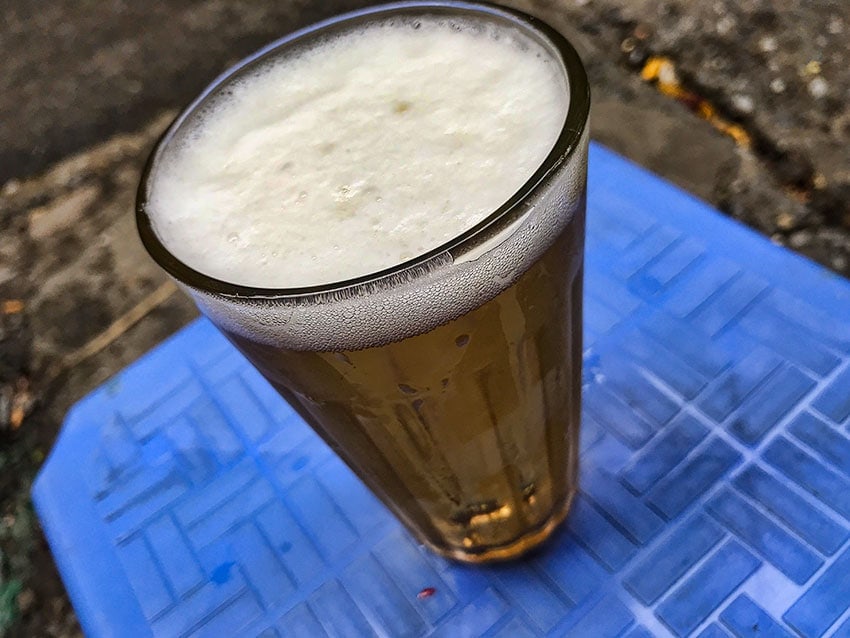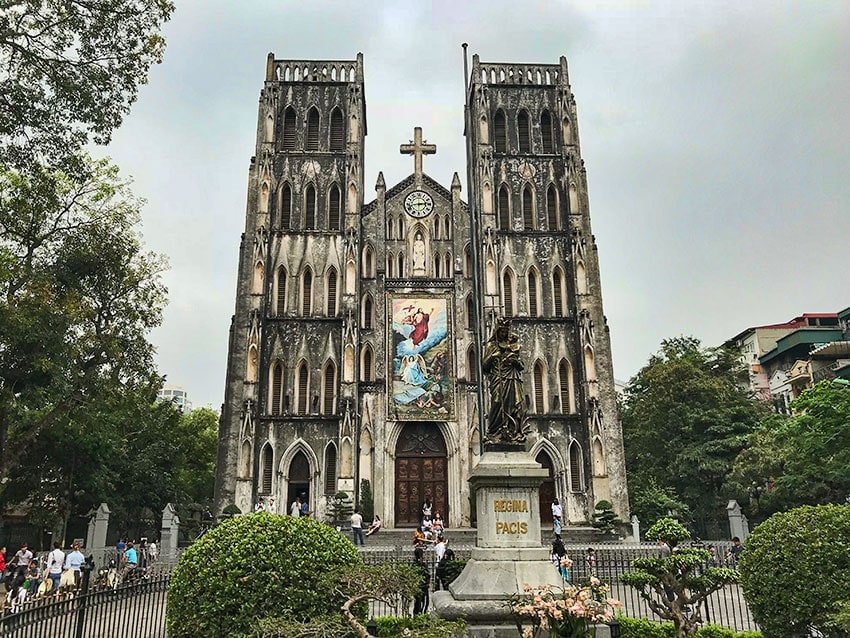 Back to Bangkok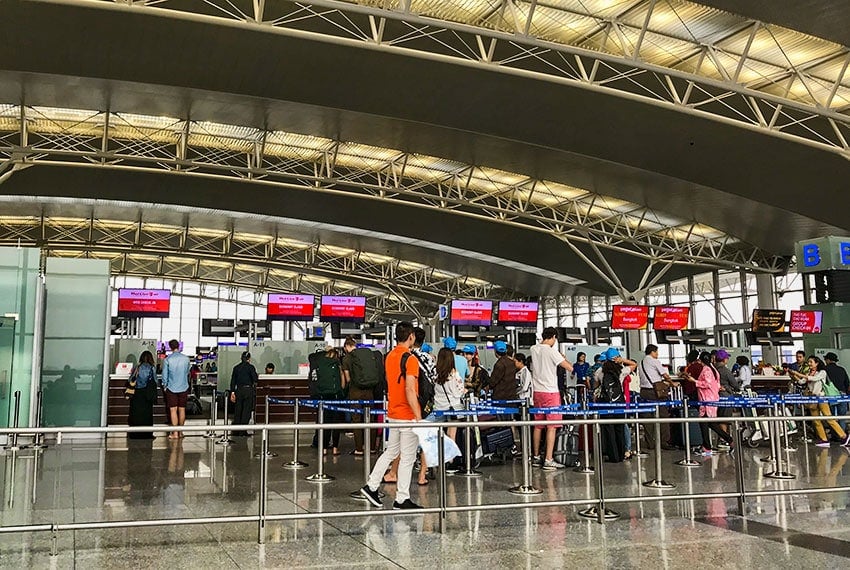 I like the airline – do not get me wrong. But not the staff at the check in counter. I had this now a few times on the way to Bangkok. They are fully manned and talk to each other about half an hour or longer before they open the counters. If you are there and have nothing else to do why not open the counter? And I never get a nice exit row seat – unless I pay for it. No problem for AirAsia for example. Still a big difference how you treat your customers.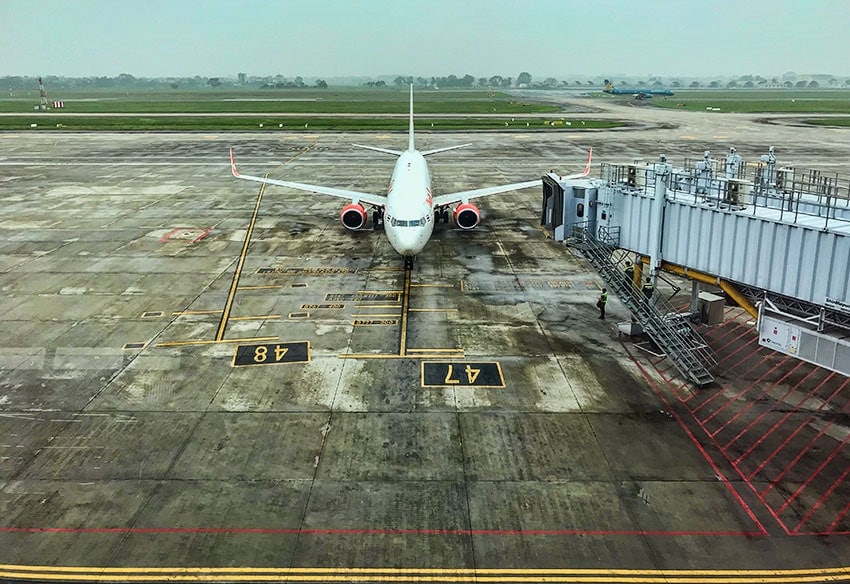 My Room at the 4J Lodge in Bangkok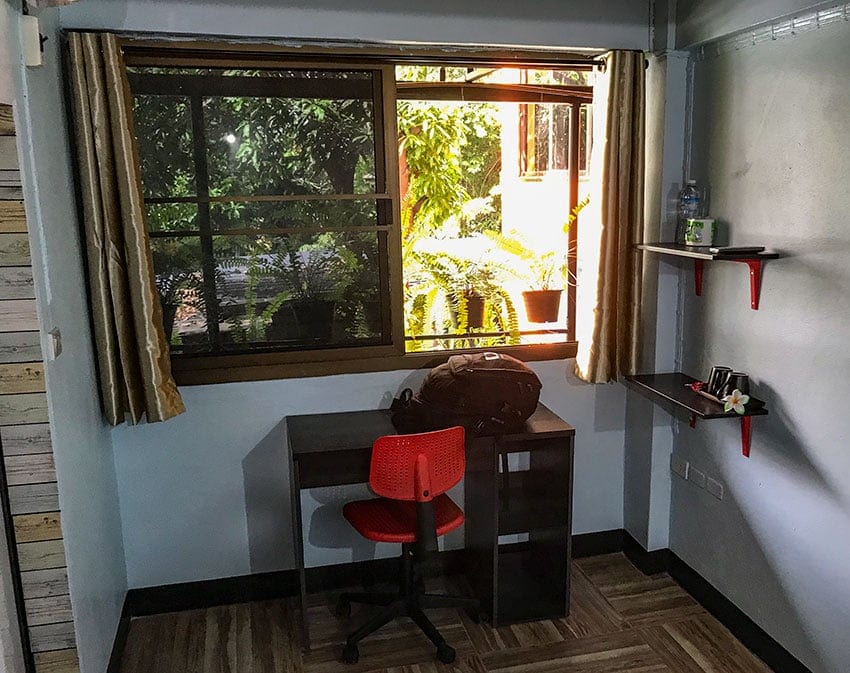 It is the same every time when I fly home – it is super hot in Bangkok and I am super happy to have air condition. Coming home and let the room cool down before you sleep and switch it off again. I get a cold if I let these suckers run the whole night but you get the picture.
The 4J Lodge was brand new and they had a super opening special price. I could not say no!
It is right at the canal when you walk from Samsen towards the boat that takes you to Pratunam. There is no car traffic so it is quite. Lots of green in the yard and the woman downstairs at the counter was superfriendly.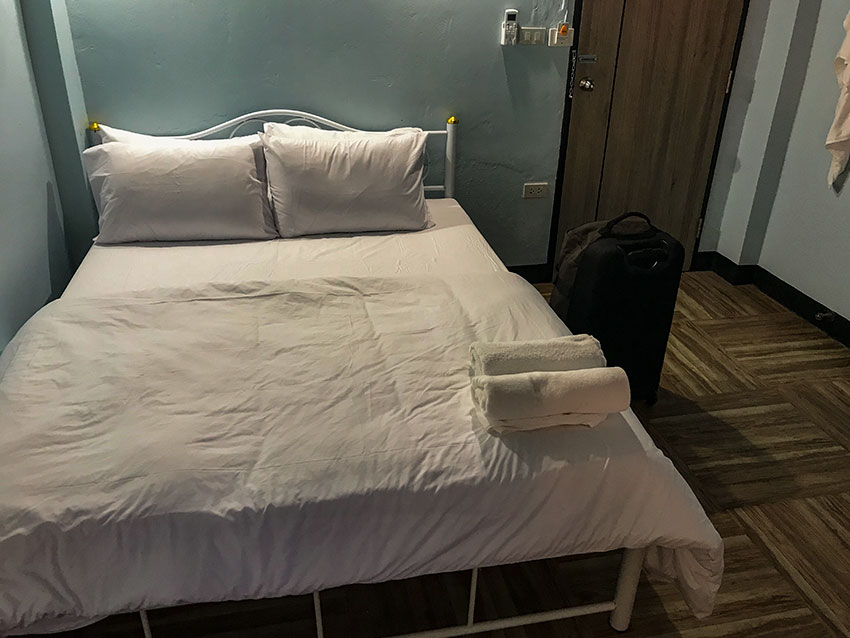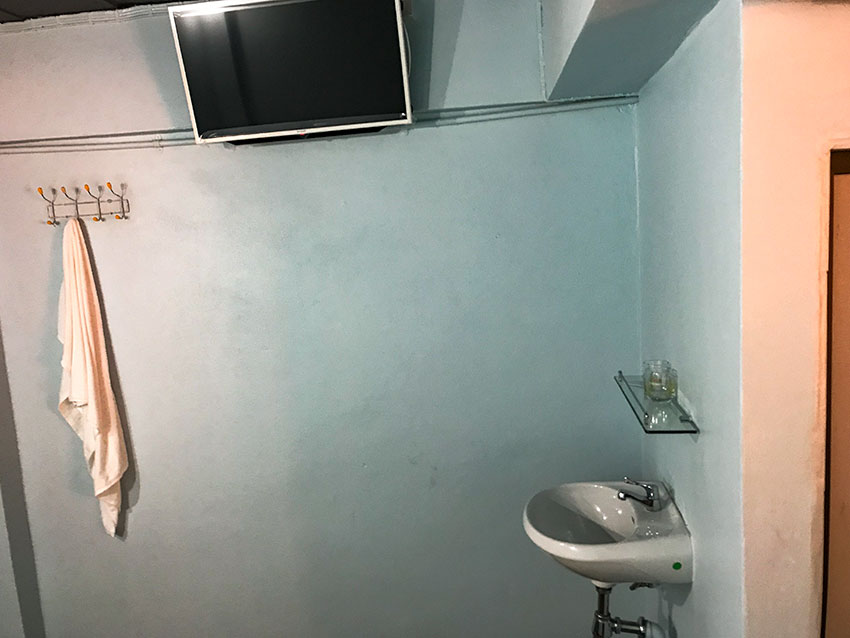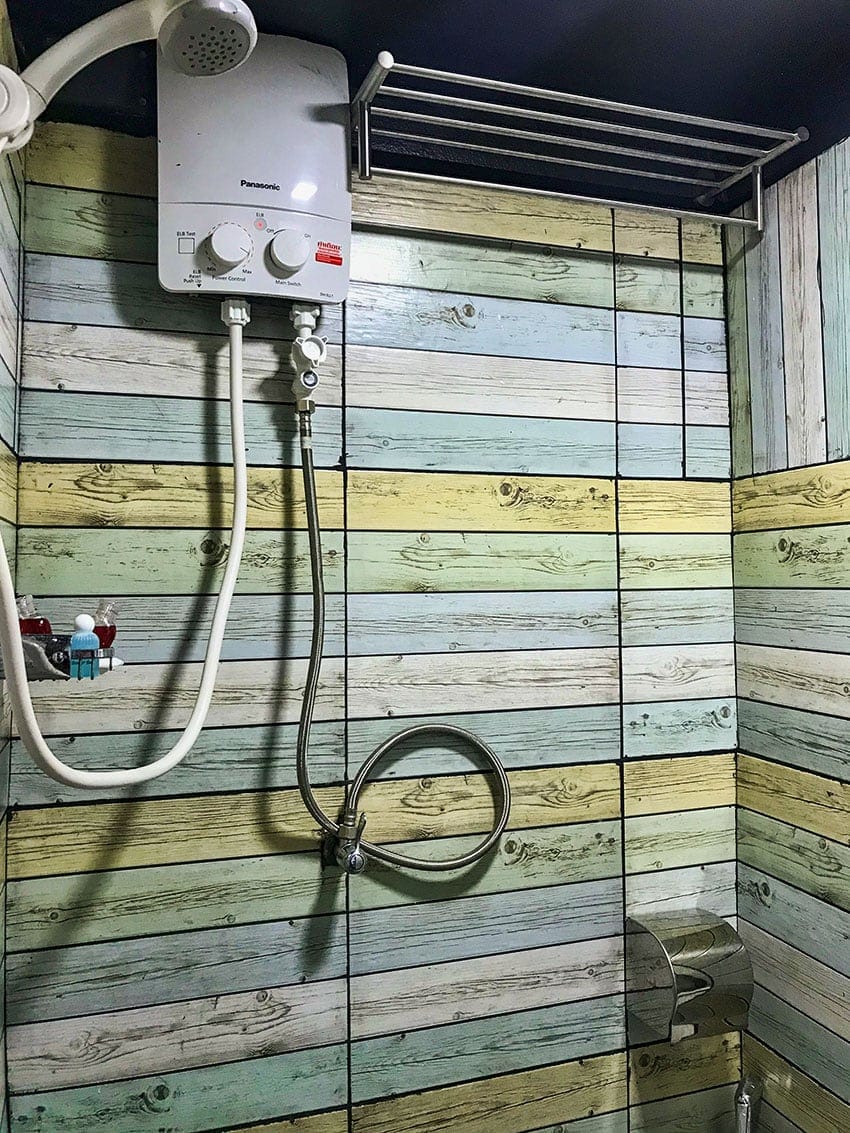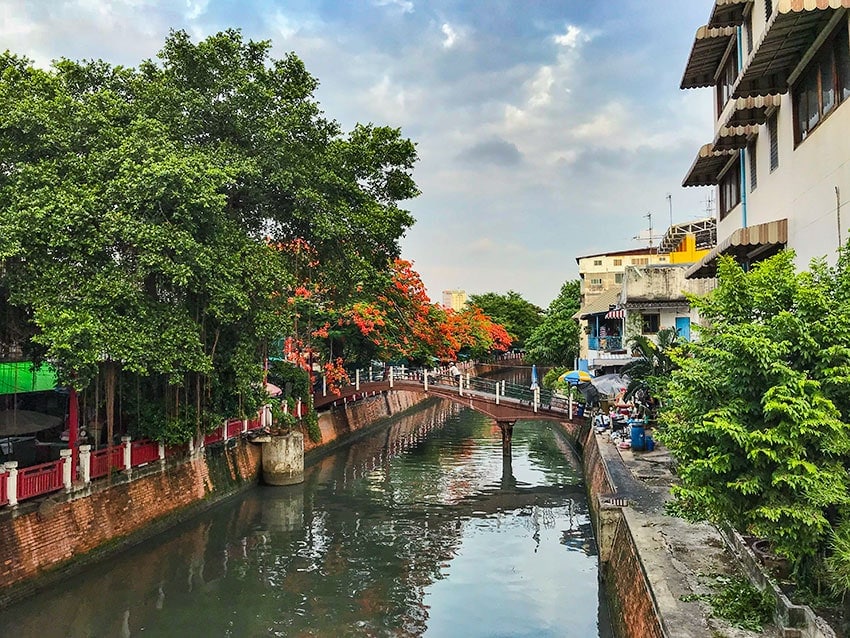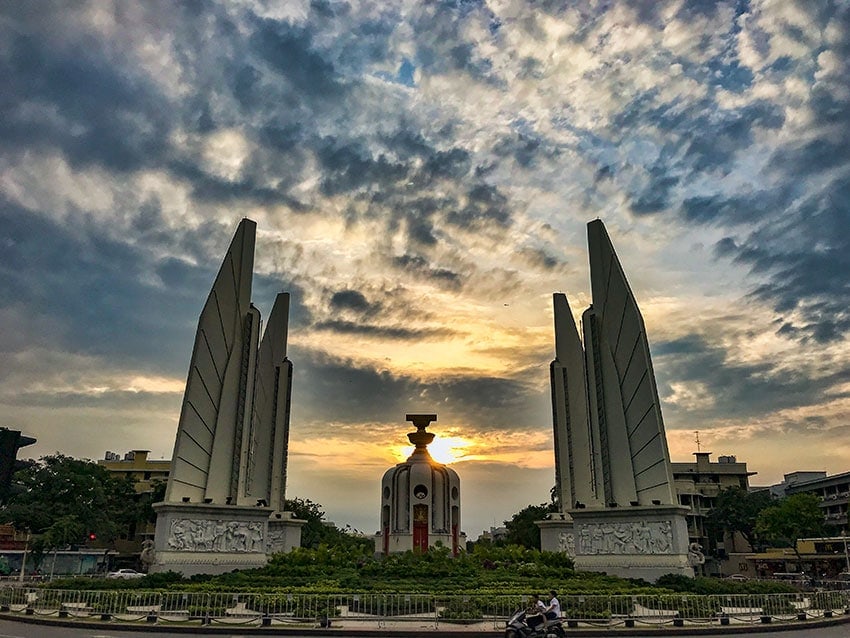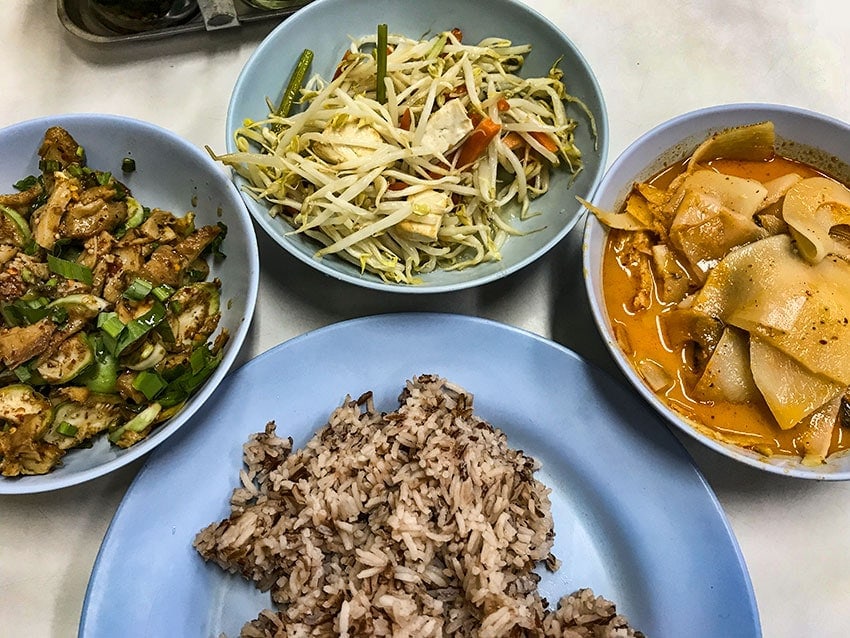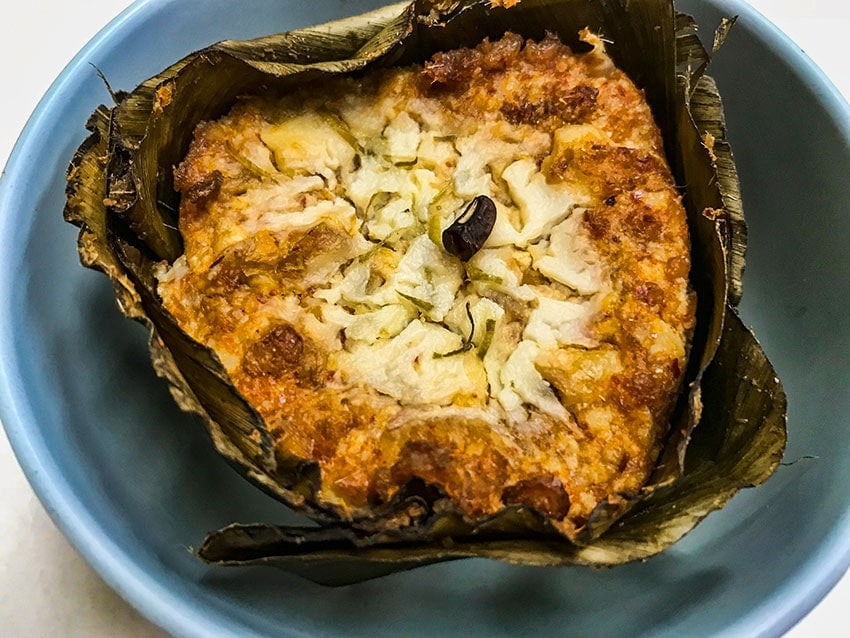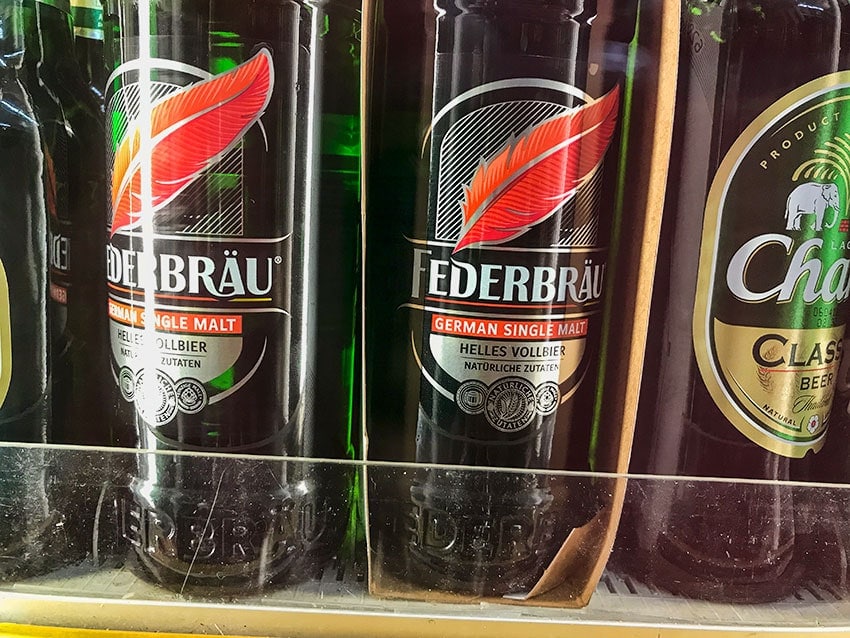 Support my blog!
Book your room here please. No difference for you but I get a little bit of Coffee money :-) Thank you!