Spend two nights in Thái Nguyên to relax a bit after the loooong drive down from the mountains. Sorry but there was nothing interesting to share. As far as I saw the town when shopping that is. The only interesting thing to report: There was a girl from Brasil I think on her scooter so I went with her to have pizza. No clue why she craved it and sure enough the pizza was as bad as I expected it. That interesting it was. Might be because I was too lazy to go and see the city. Apart from that, I have nothing to report from Thái Nguyên.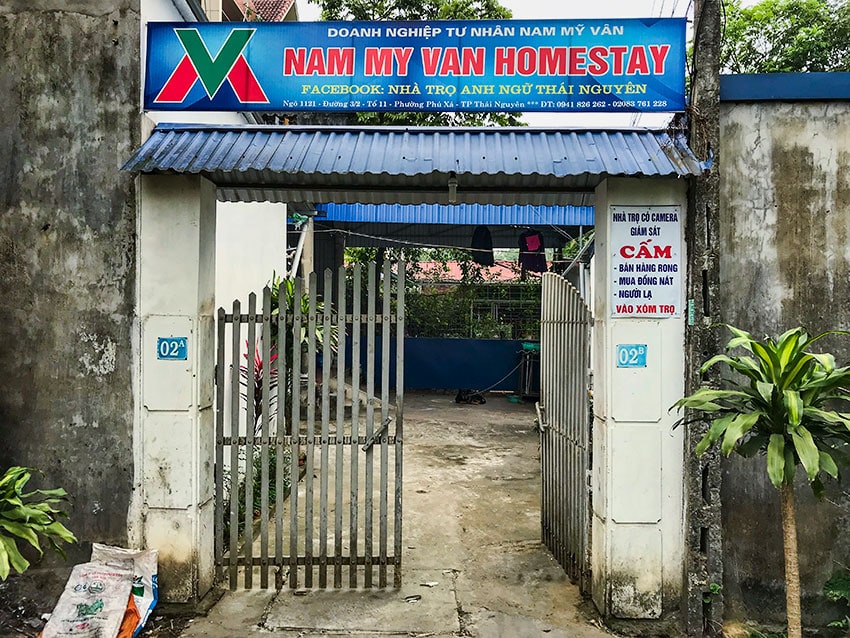 The Nam My Van Homestay and booking.com
Nam My Van Homestay is in a small lane down from the main street. No way you would wander down that lane and find that homestay by yourself. They have a 9.1 rating by now on booking. Usually, they are really good booked and very happy to have this biz on the side.
Mitsos told me the other day in Surat Thani how bad booking and such sites are for the small people. But here I sit and this guy was so happy. He could not have a biz at all without. Who would find him??
Also, last winter when I was in Indonesia I stayed a few days with a family that converted the family house into a hotel. He told me that before booking only rich people could afford to open a hotel. Or you had to be lucky and your hotel was in the street that became the main tourist area to have enough customers. Like Khao San Road in Bangkok a long time ago. But now he said I can open my own place here and people come and it is far from the city center.
I asked a few more of the small place owner and they all said the same. We have no idea how to find customers if we would not be on these big booking sites. I guess every medal has two sides and sometimes it is good to see the other one as well. Of course, Mitsos does not really agree with me here. What do you think? Let me know in the comments below!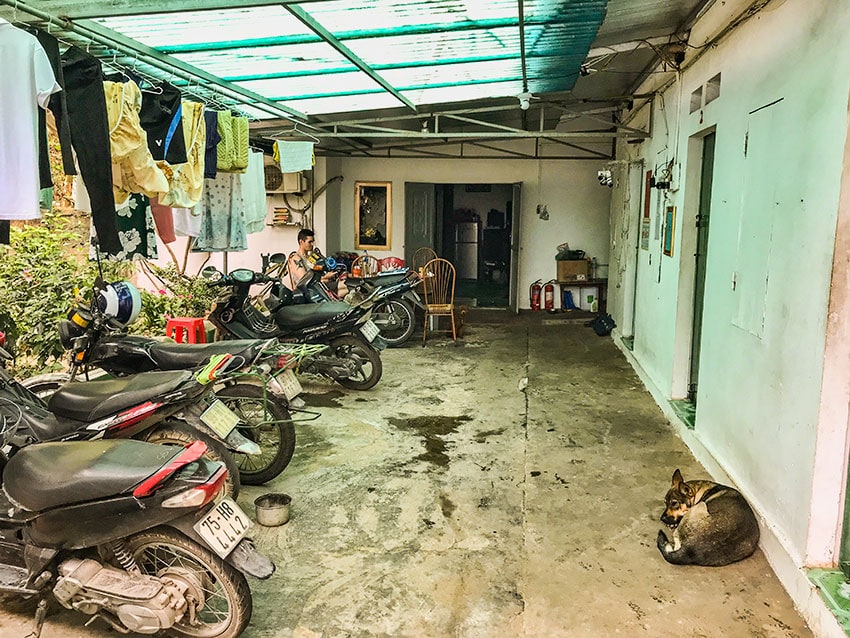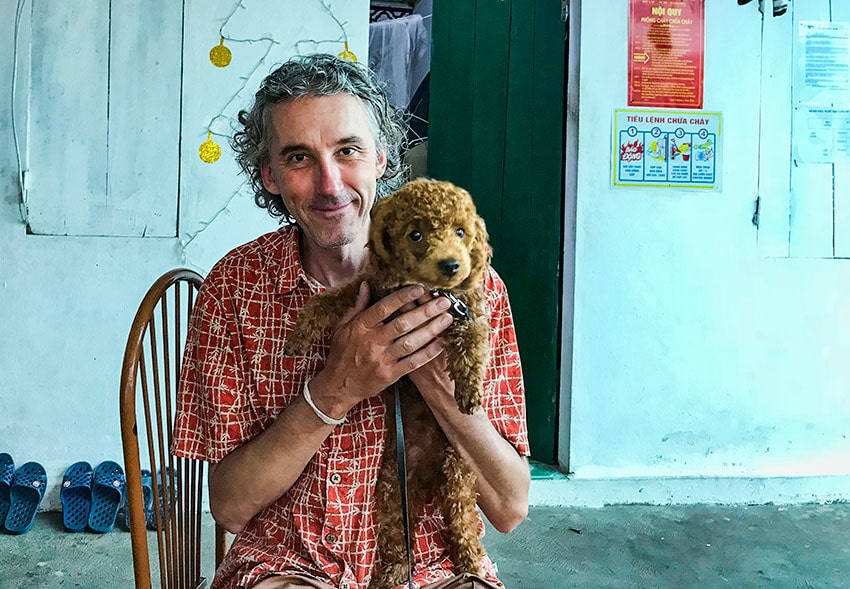 On the Road again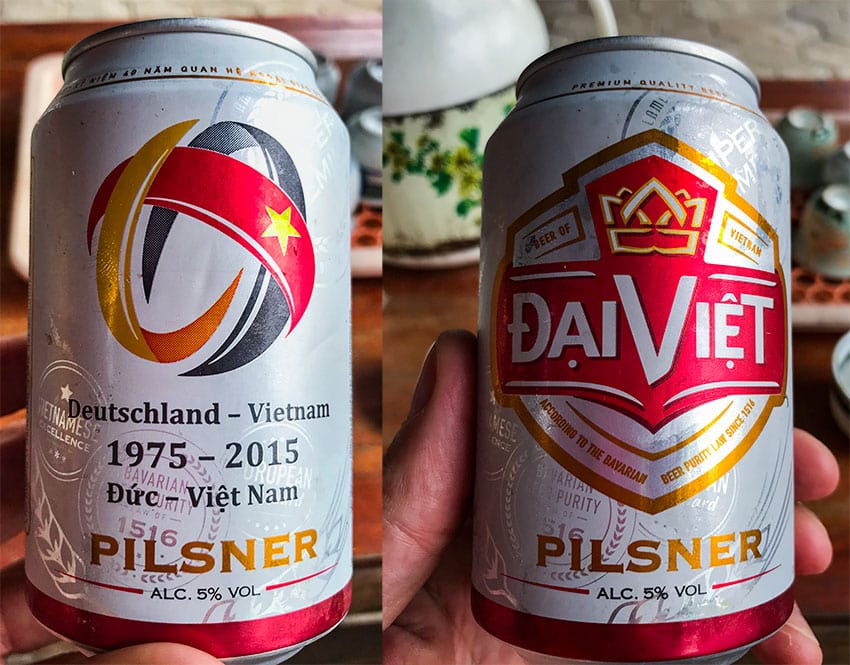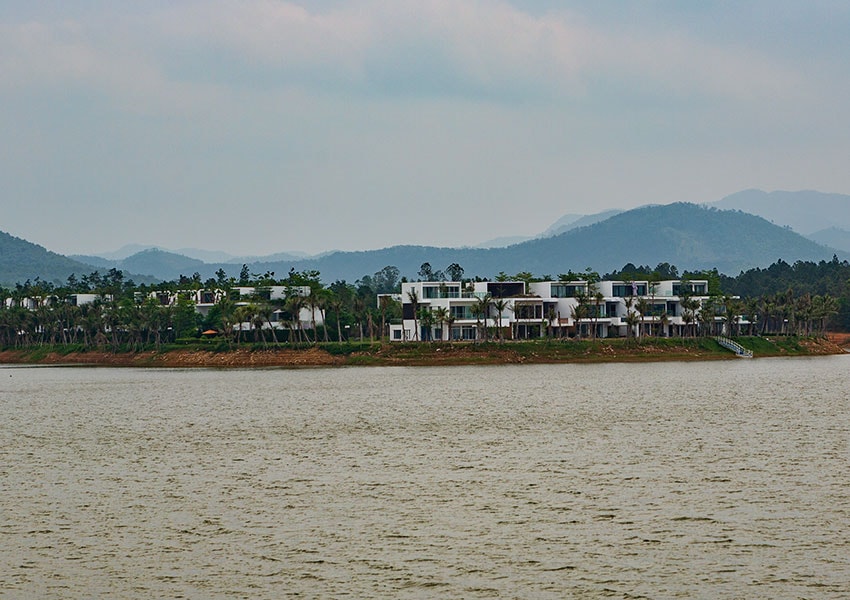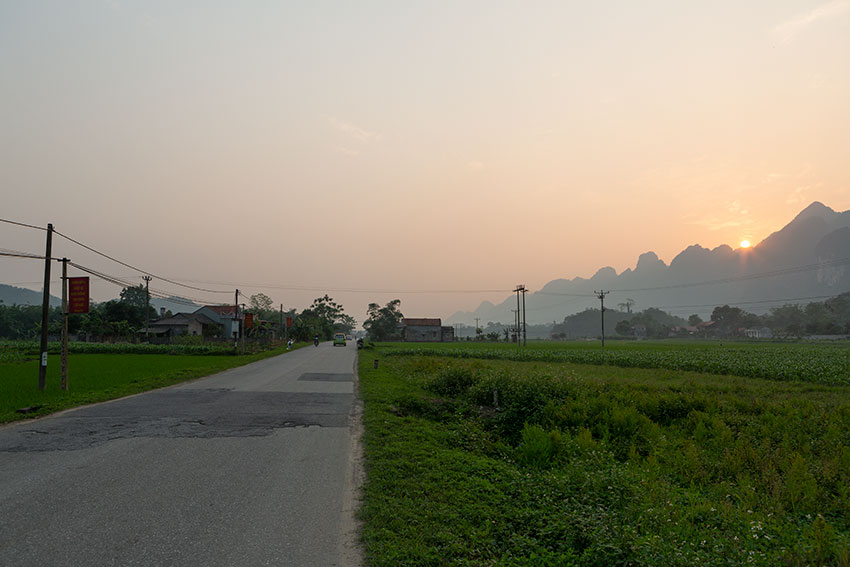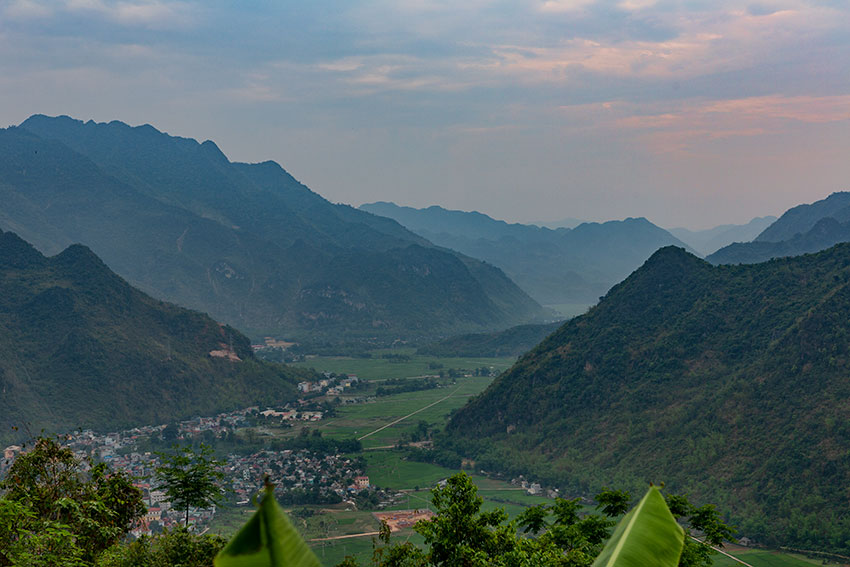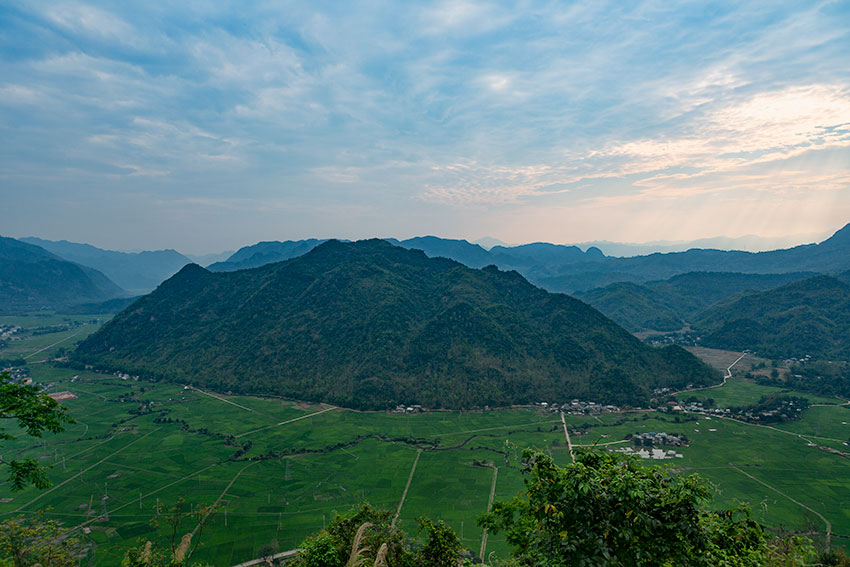 Today's drive:
I drove 214 kilometers in 6 hours and 31 minutes with gas and food stops.
Pom Coong
Went back to my old Guesthouse No 24. Boy, this place changed a lot. The upper part of the village where the guesthouse is looks still like 3 years ago.
But if you walk down to the other guesthouses. They ship (mainly) Vietnamese tourist by busses so you better stay clear. And the quiet fields further down in the valley? New expensive hotels and small villa resorts all over the place. Guess I do not have to come back here again. Sad – I really liked it here and they have super good food in the guesthouse as well.

More information on Pom Coong and Guesthouse No 24 in this blog post from last year.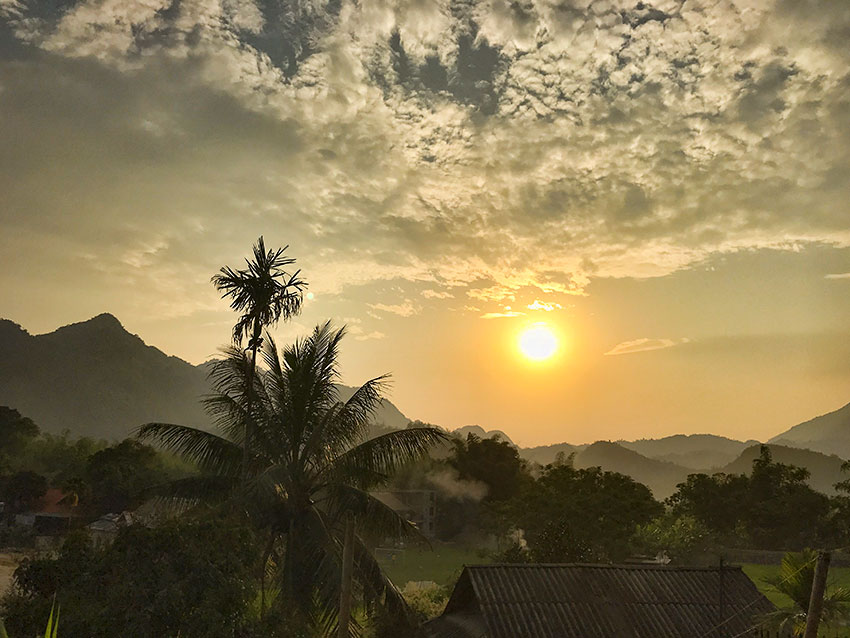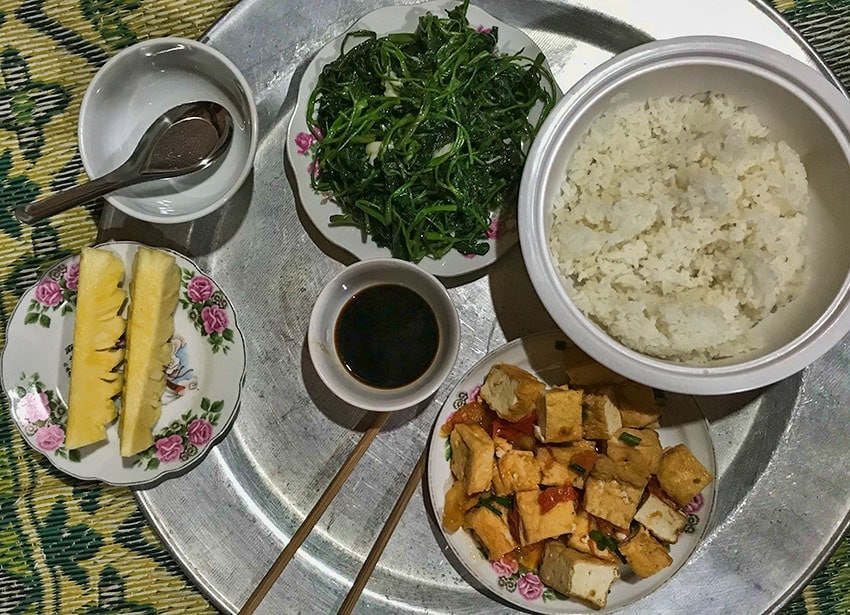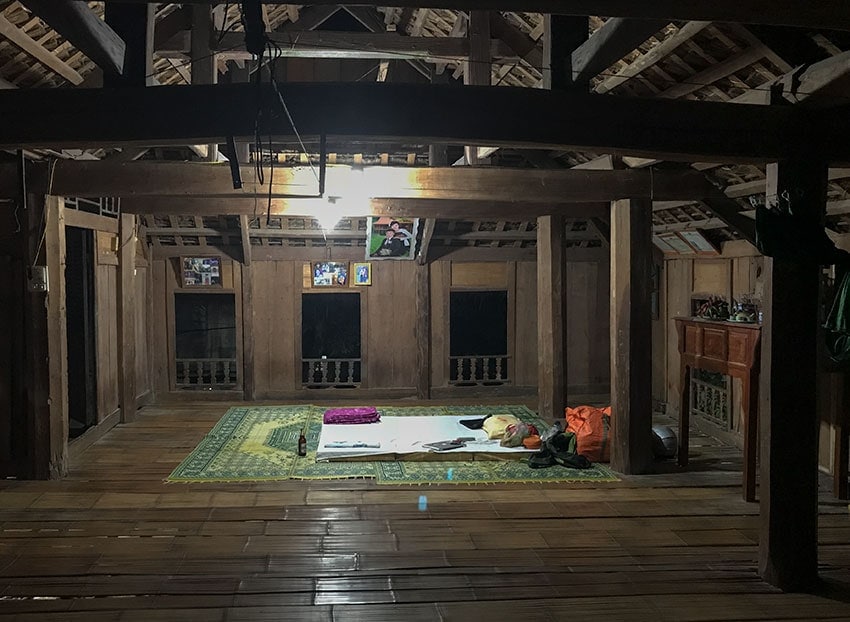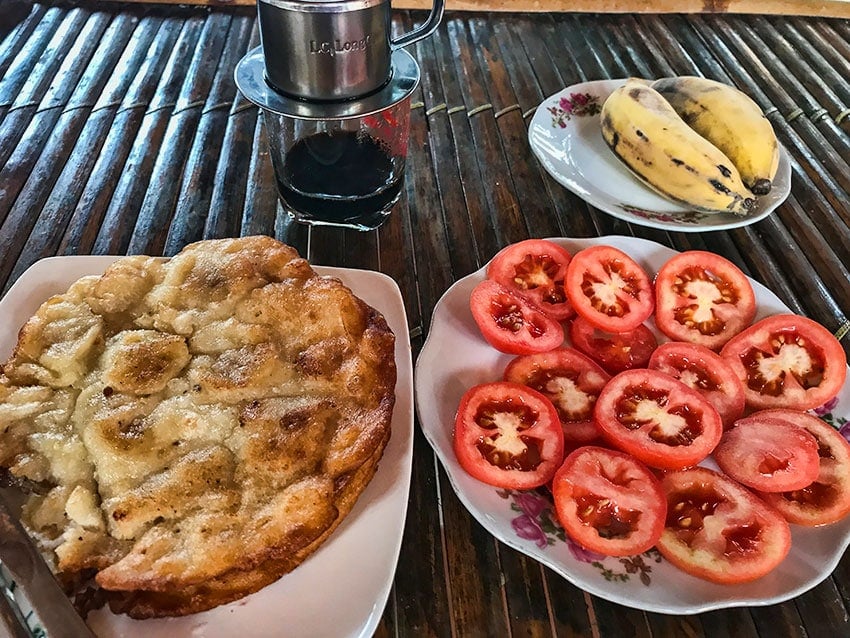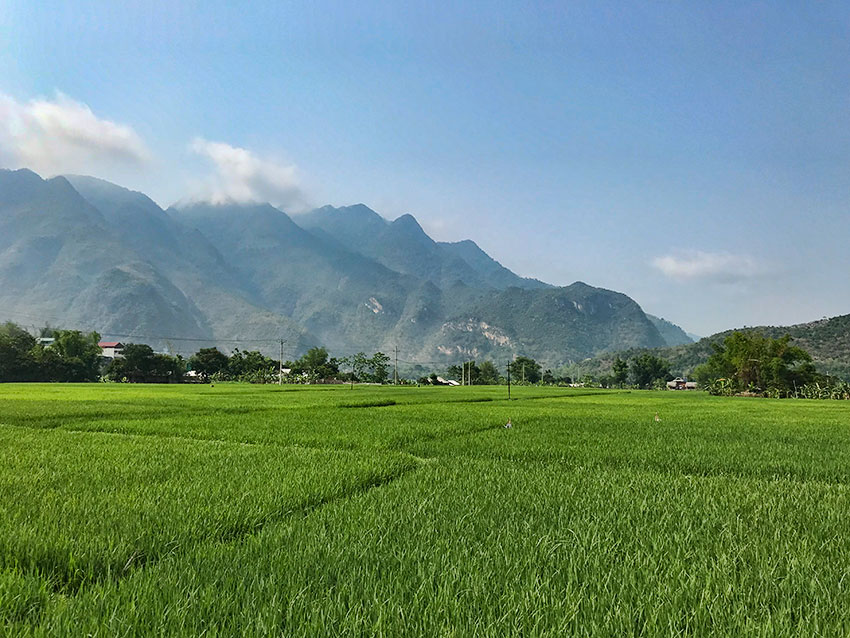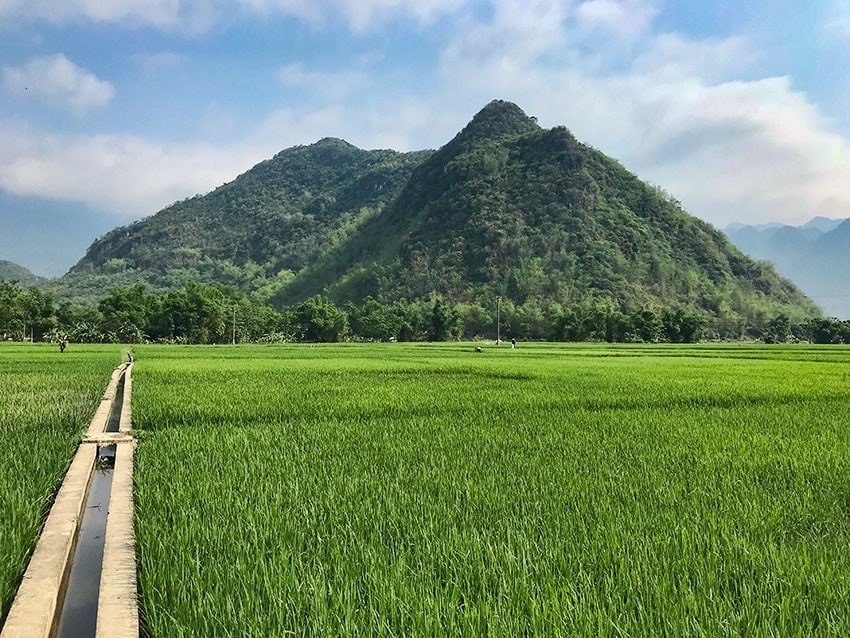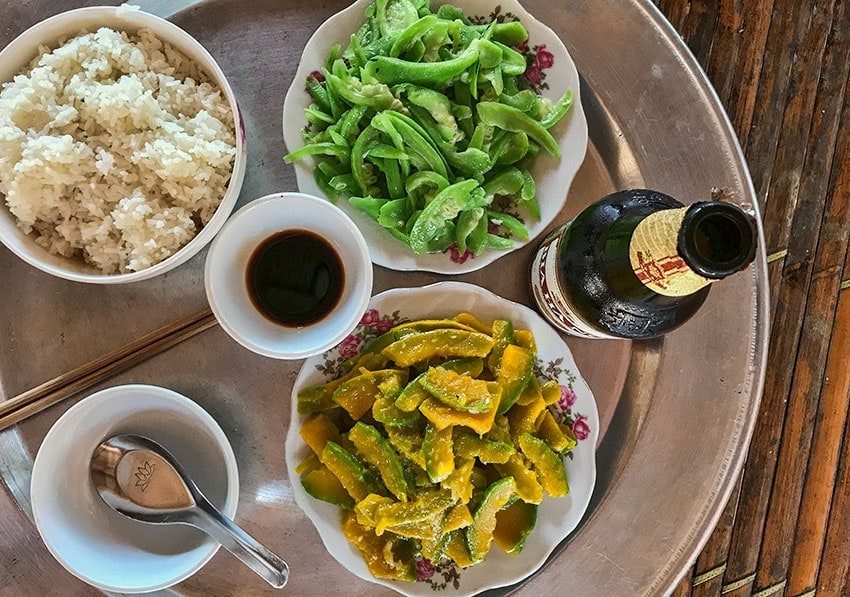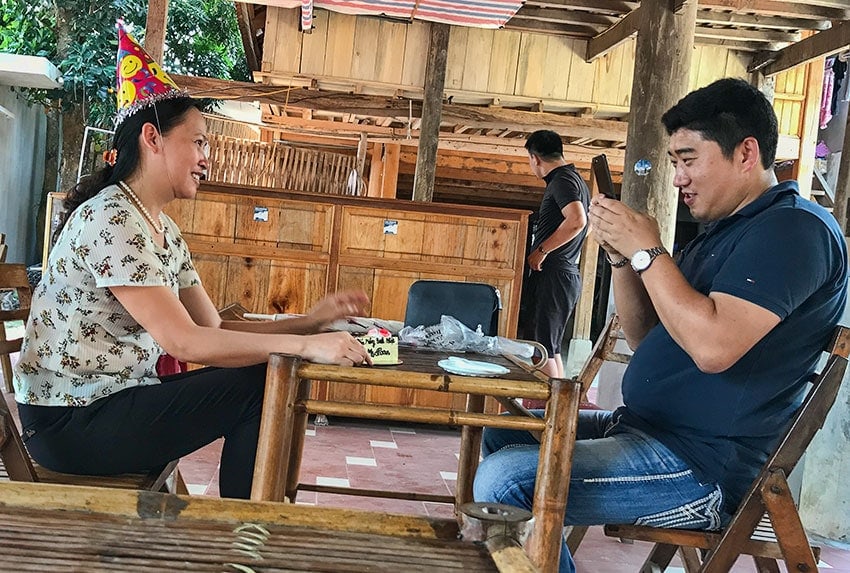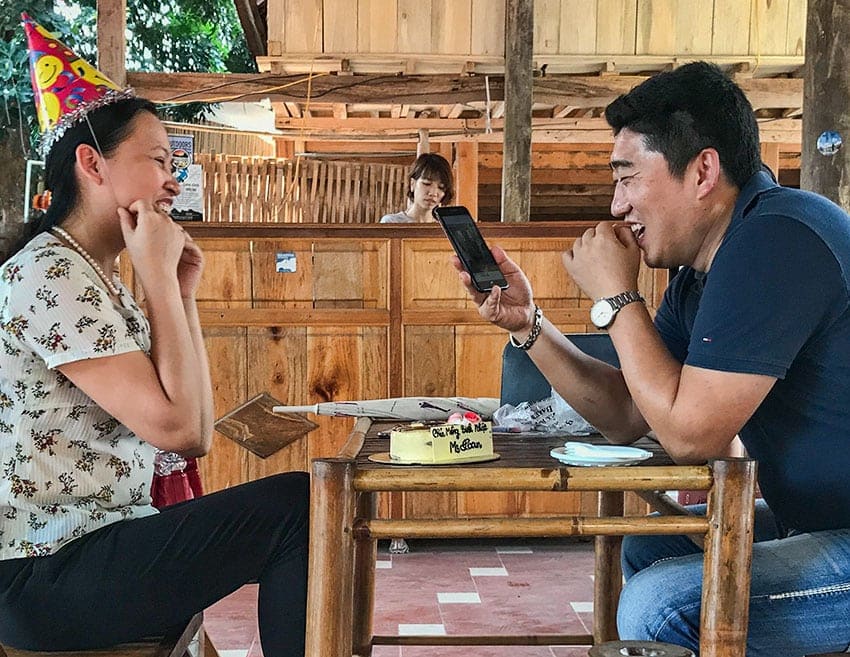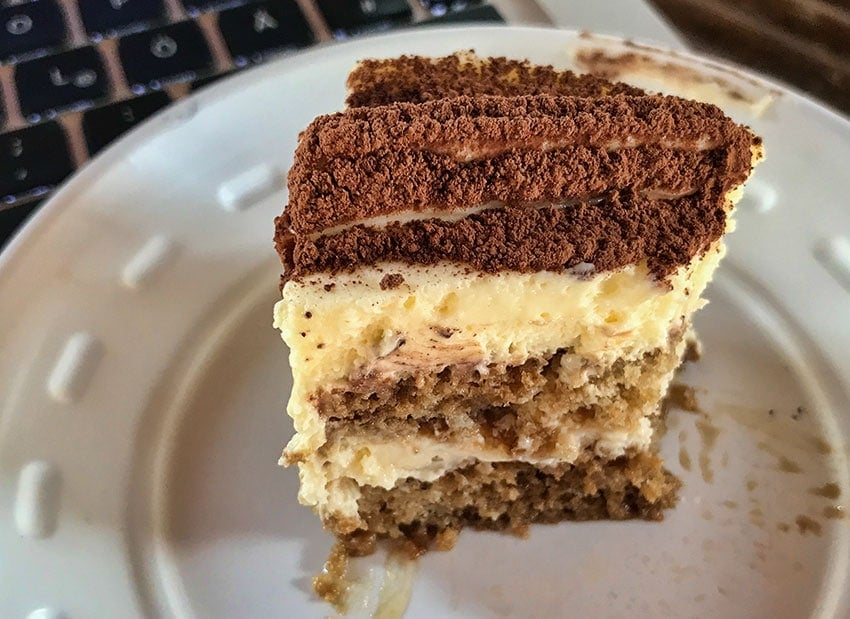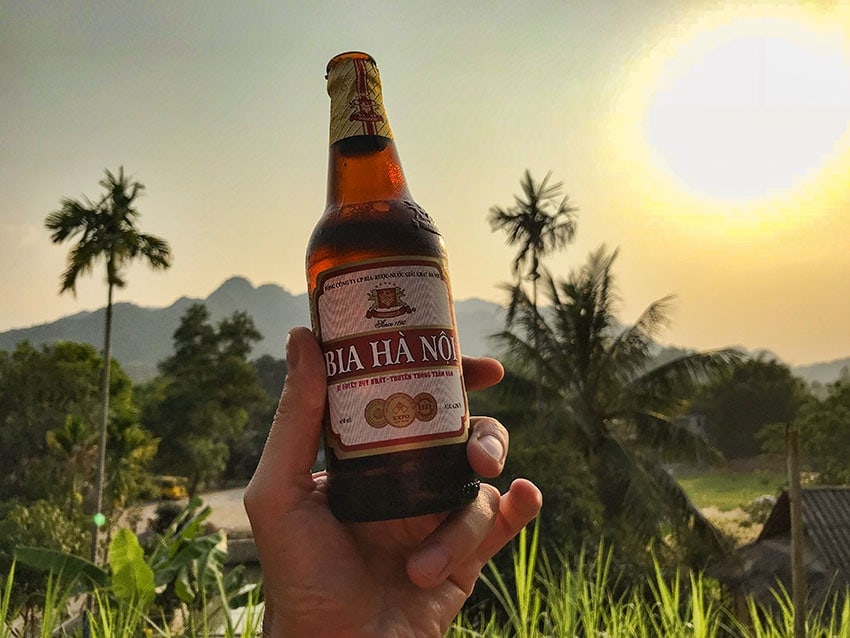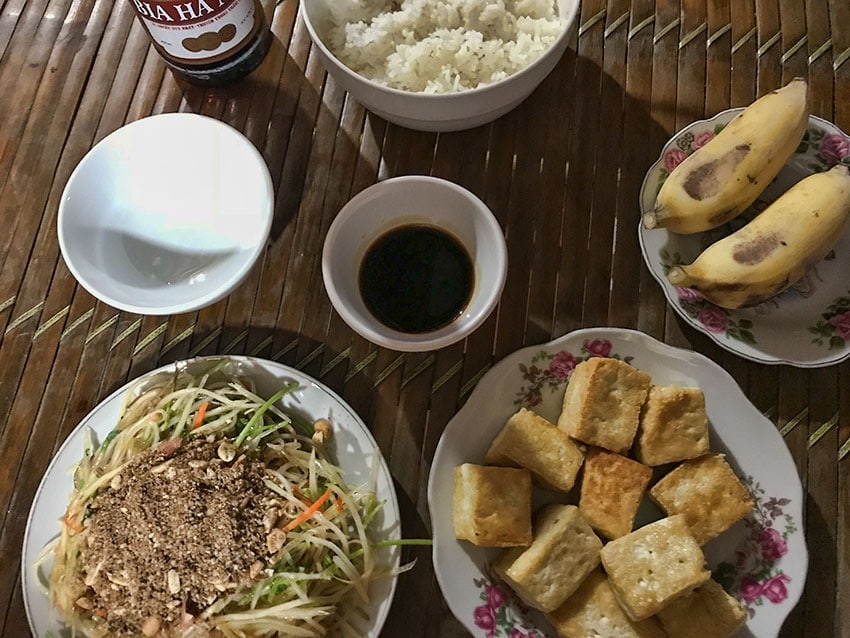 Dinner on the other side of the Street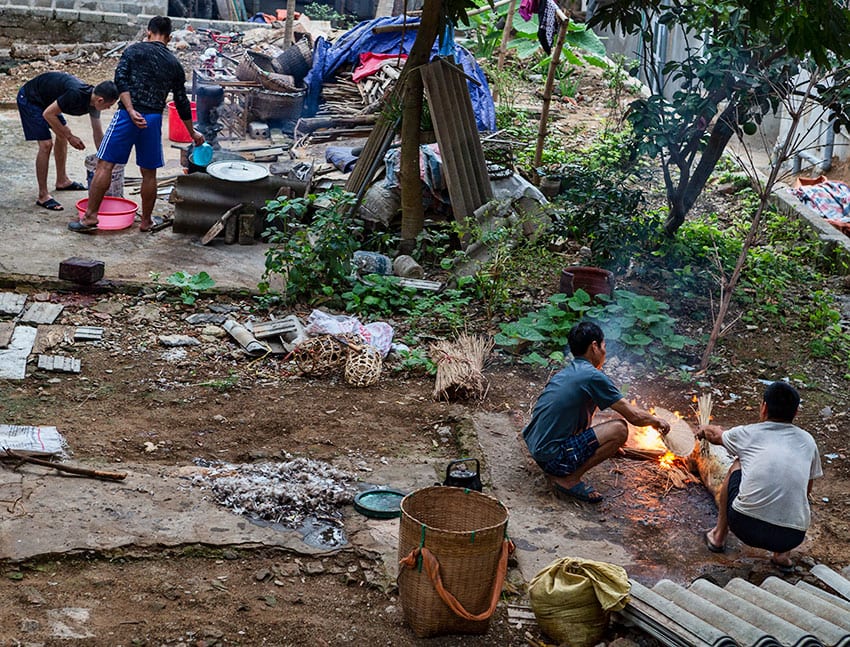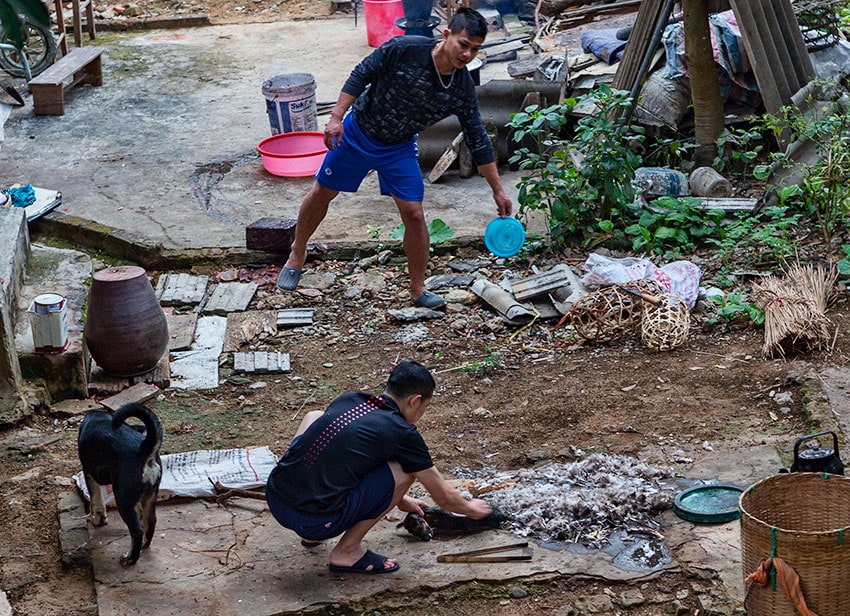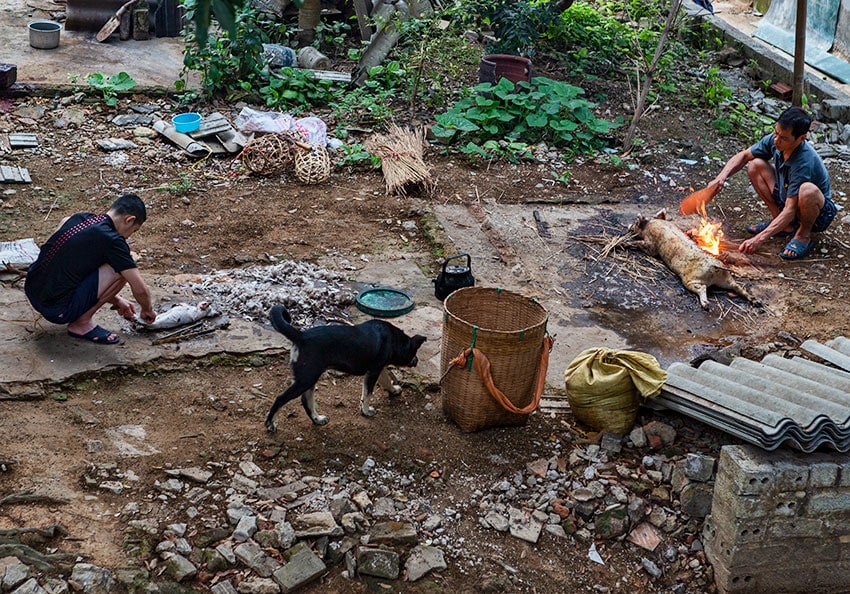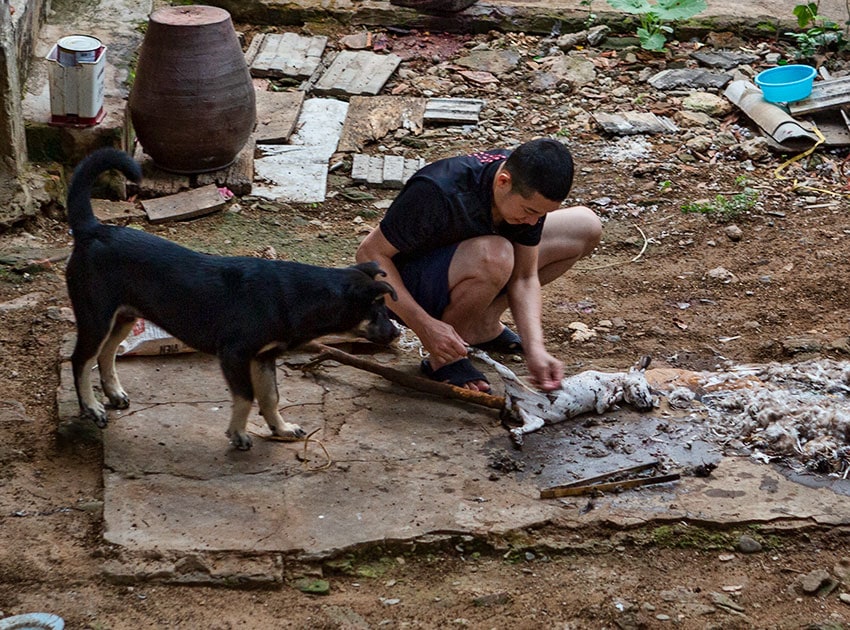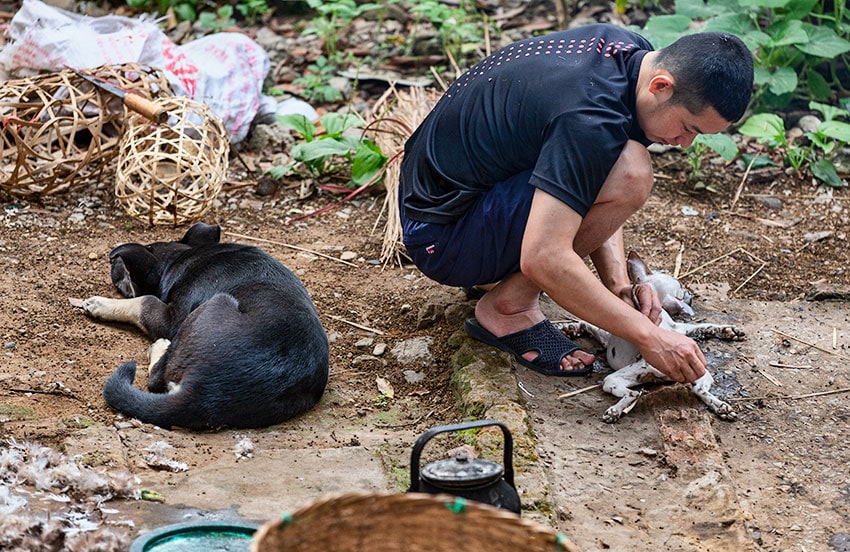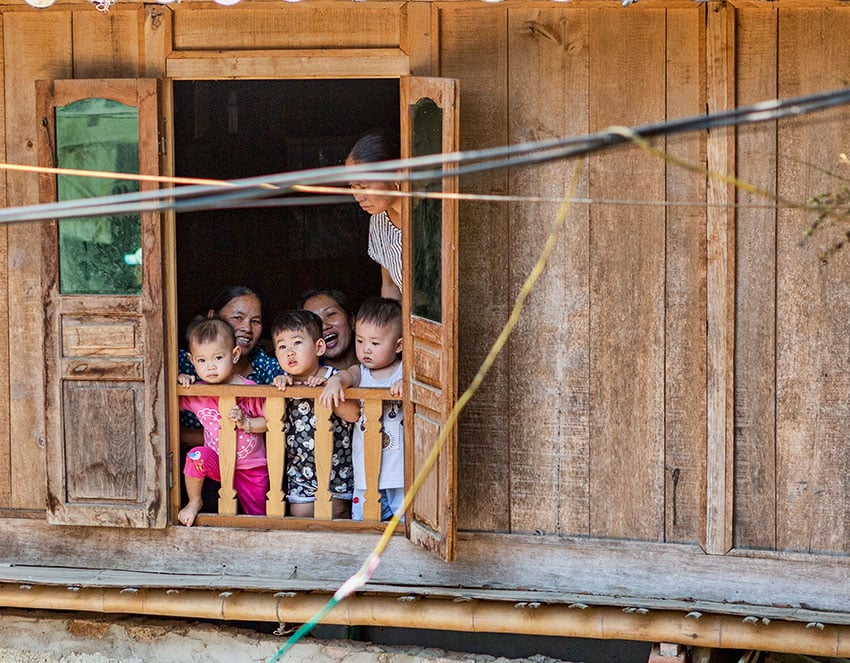 The Lao Loop
Wanted to do the Lao Loop the last two years but it was gray sky for most of the time so I skipped it. Which was a mistake.
This year I went and I left the Canon in the bag and took only 3 pictures with the iPhone.
There was nothing interesting left to share :-(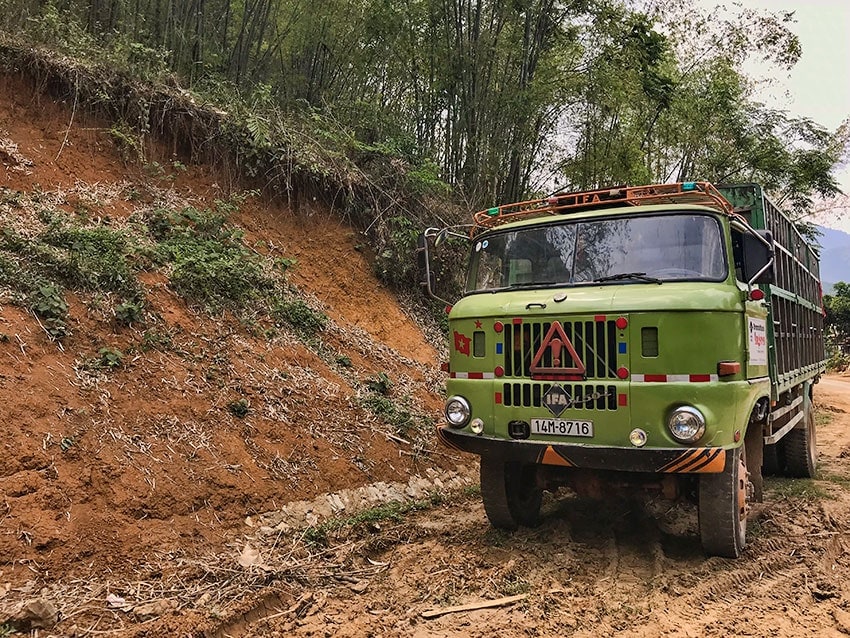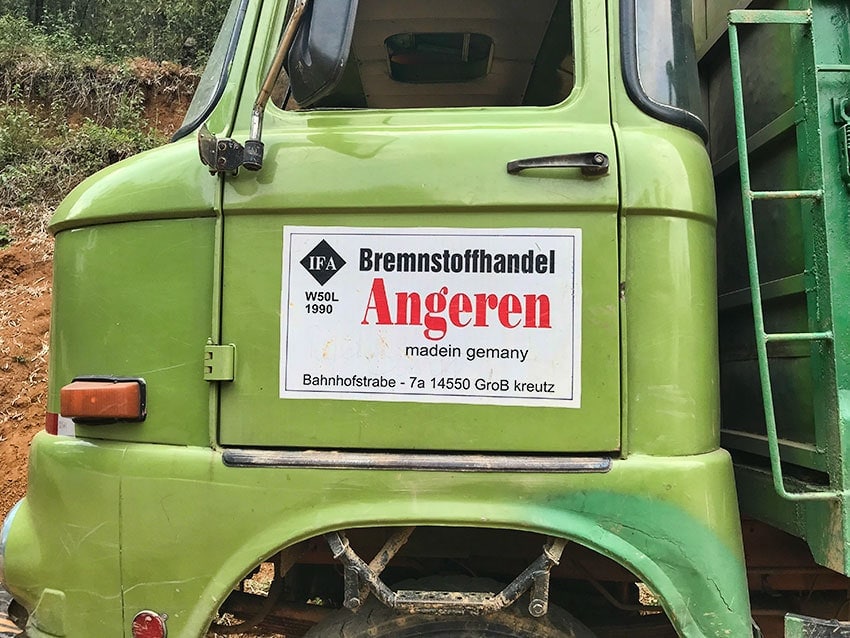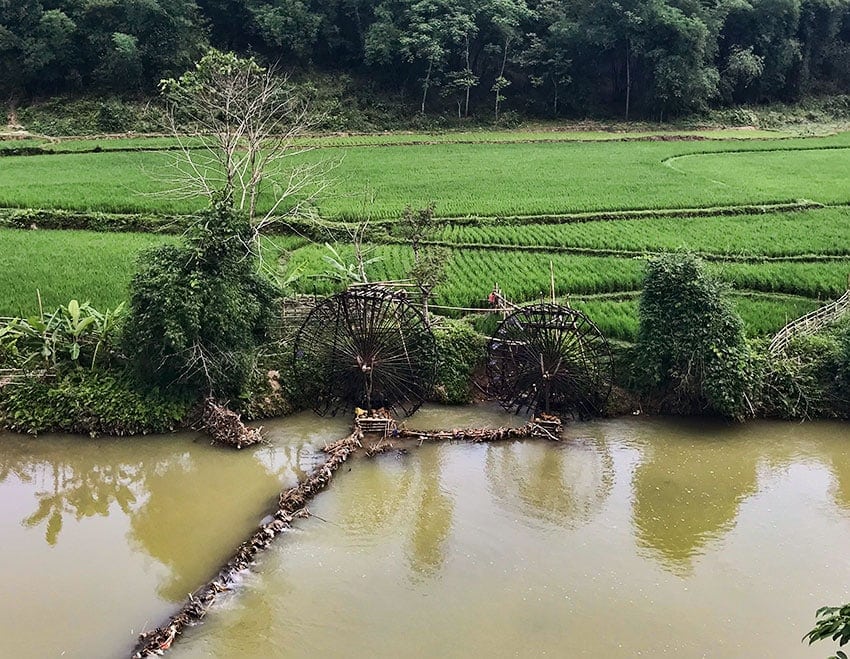 Today's drive:
I drove 237 kilometers in 8 hours, 7 minutes with gas and food stops.
If you are in the area do a loop on the QL15 C and swing on the DT432A. Should be much nicer.
Support my blog!
Book your room here please. No difference for you but I get a little bit of Coffee money :-) Thank you!