Only a few more days to go before the flight home. Drove back to Ninh Binh to my friend's place. Will park the bike there to use it next year again. The last few days the sky was nice and we even had a few blue days here. With lots of haze of course – so again – no clear sky for nice landscape pictures.

Boats waiting for tourists in Tam Coc

The river in Tam Coc

Rice field with Hang Múa in the back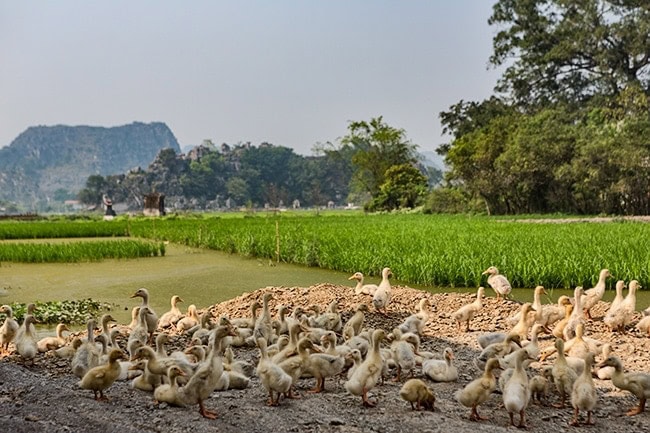 Baby Ducks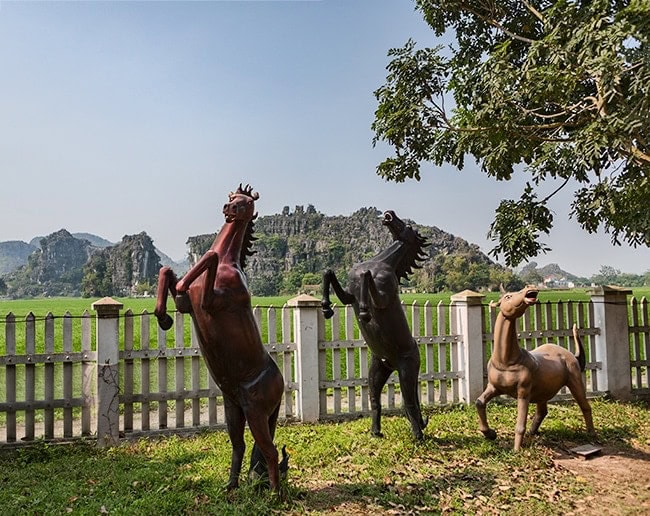 Wild Horses – why here??

450 steps to the top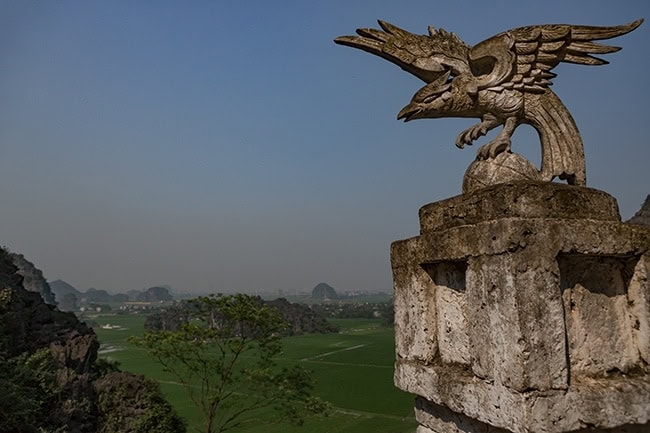 View from the top toward Ninh Binh

Much better sky this way

The other peak – you can see workers constructing new stairs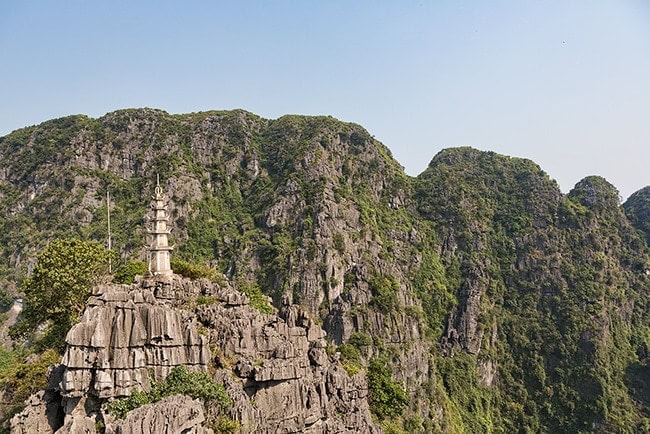 The other peak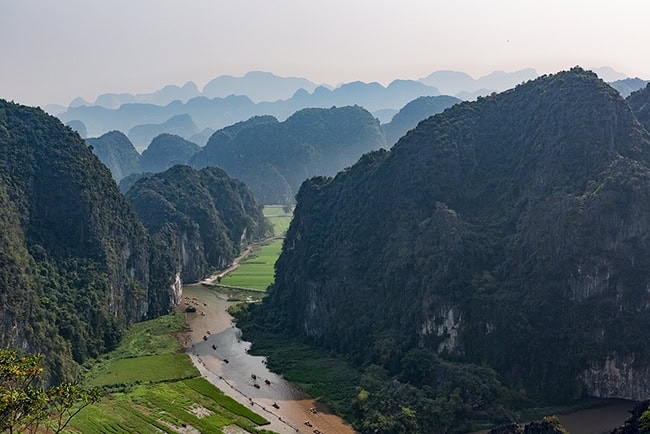 More haze this way

You can see the city on the far right

Back at the hotel – cleaning

Only one kind of meat here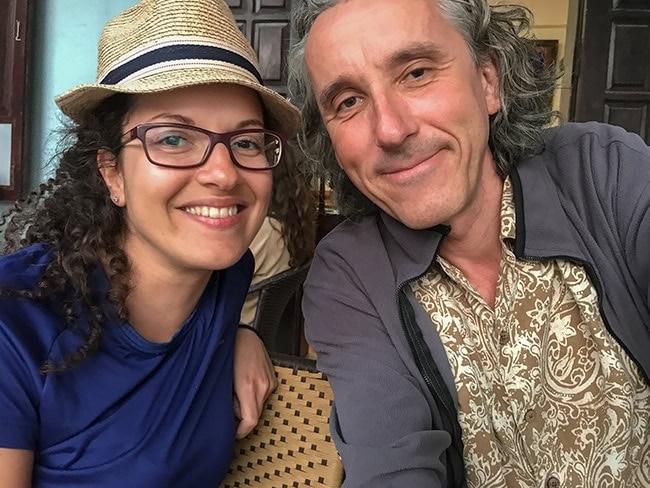 With Gaelle for a beer – or two…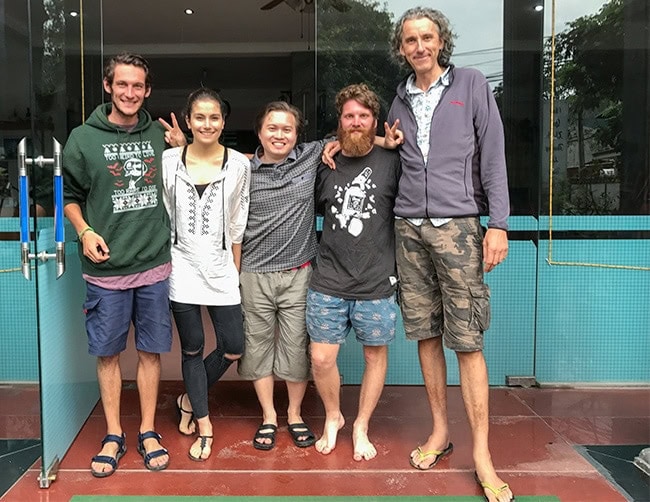 The gang in front of the place. With Jordi Huysmans, Saci Kovách, Việt Tây and Andrew Pycroft.

One is working and one is sleeping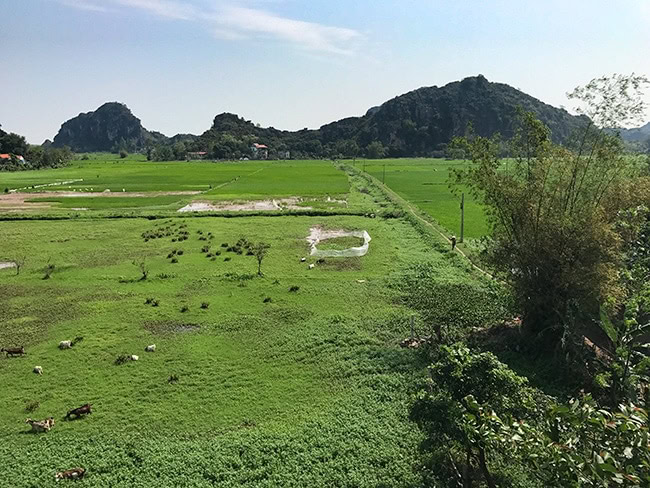 View from my room

Ready to go to Hanoi

Do you want to stay up to date and not miss a post? Subscribe to the blog on the top right or all the way down on this page!
Support my blog -> Book your room here: