Winter 17/18 – Double Chinese Border Circle
Not too much time left before I have to fly home again. It is the same every time. My longest trip was 365 days in a row when I had a Round the World Ticket. Good times in 1990/91. The longest I go for many years now on one trip is 5.5 months in winter. Starts out super with endless time, but a few days after you left home you realize you only have two weeks left. Where is the rest gone? So you better make the best out of it. Especially if you have a nice day and a bike.
The forecast calls for a blue sky and a few clouds. Looks like another nice day for the road. Today I want to explore the roads near the Chinese border and see Ban Gioc Waterfall or is it Waterfalls?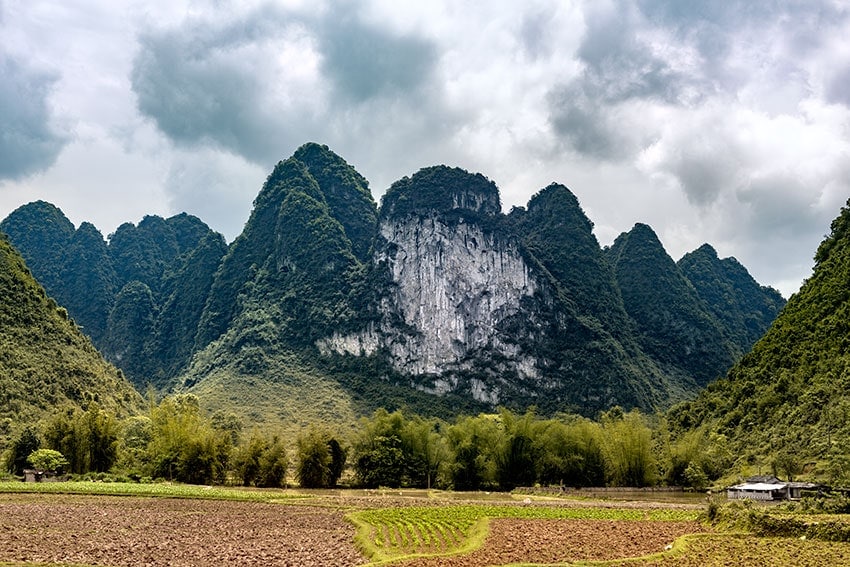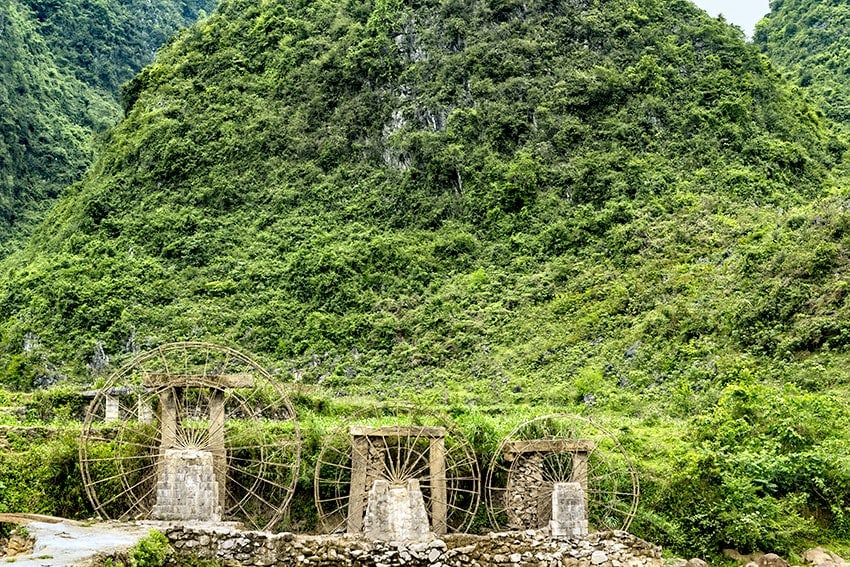 I love those wheels. They are so simple but do work so efficiently. 24 hours and 365 days without electric power.
It is the beginning of the season so most fields are full of fresh green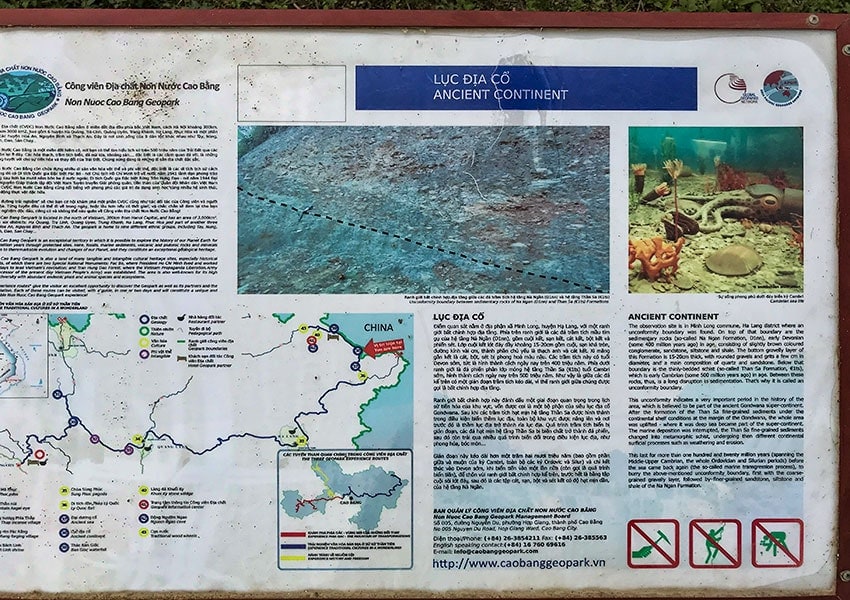 Ancient Continent
That is what we can see here! Let me explain. This one is in the Minh Long commune in the Ha Lang district. On top, you see sedimentary rocks consisting of slightly brown-colored conglomerates, sandstone, siltstone, and shale. They are about 400 million years old.
The bottom layer is only 15 – 20 cm thick and made from rounded gravels and grits, and mostly quartz and sandstone.
Below that boundary is the thinly-bedded schist, which is early Cambrian and about 500 million years old. Between these rocks is a long disruption – that is why it is called an unconformity boundary.

It is believed that this was once part of the ancient Gondwana supercontinent. Once the whole area was uplifted and where it was the deep sea before it became land. The marine deposition was interrupted and the sediments changed.

This lasted for about 120 million years before the sea came back again to bury the unconformity boundary.

This is the short form of the information that you can see above.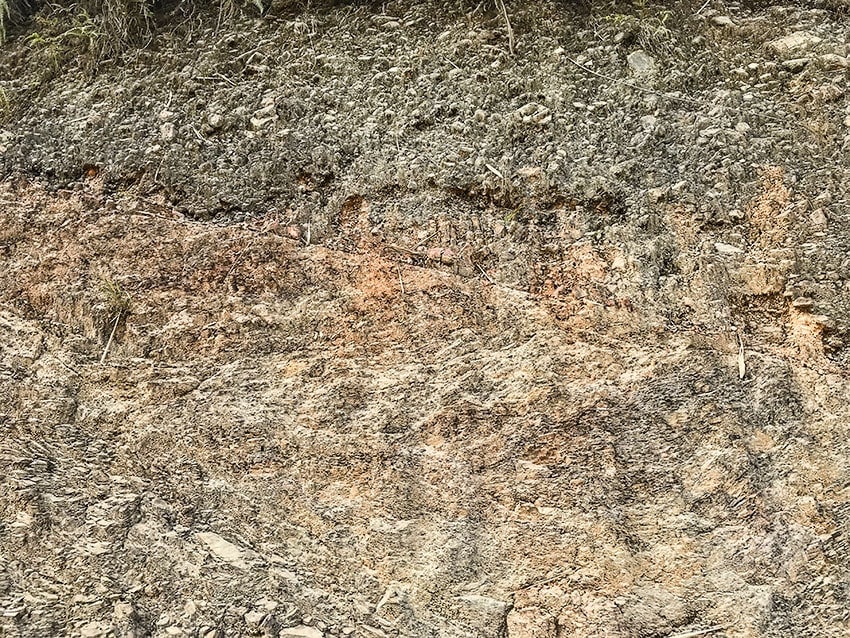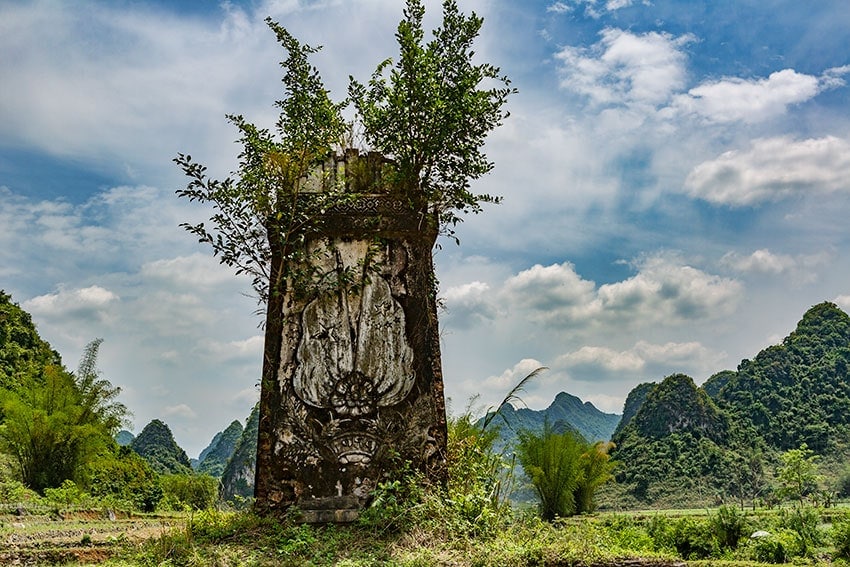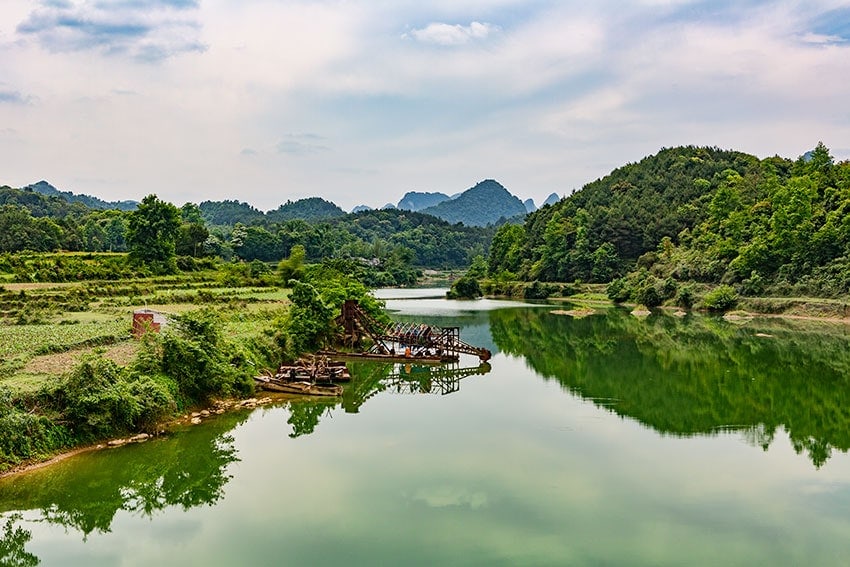 It looks nice and quiet, but if you are on the road toward the Chinese border, you have a lot of truck traffic. Uphill or downhill they are slow but quite fast on the flat parts of the road.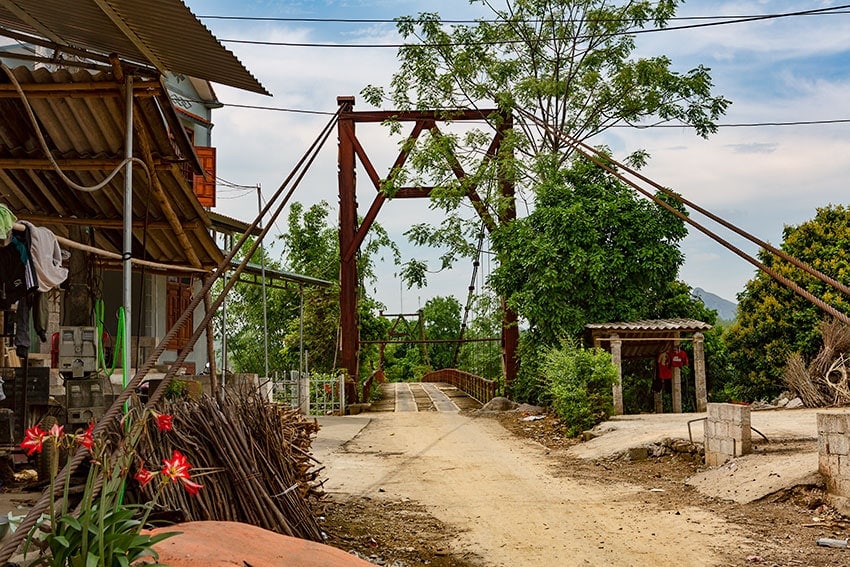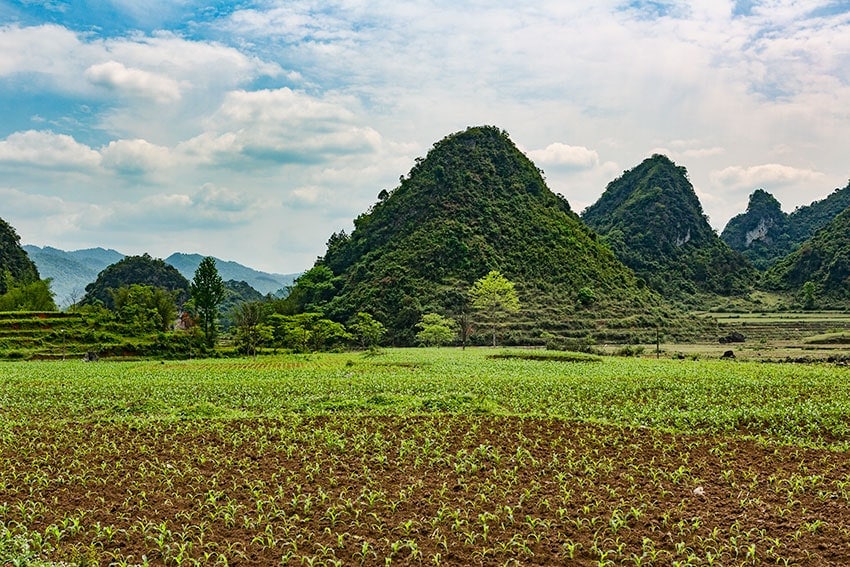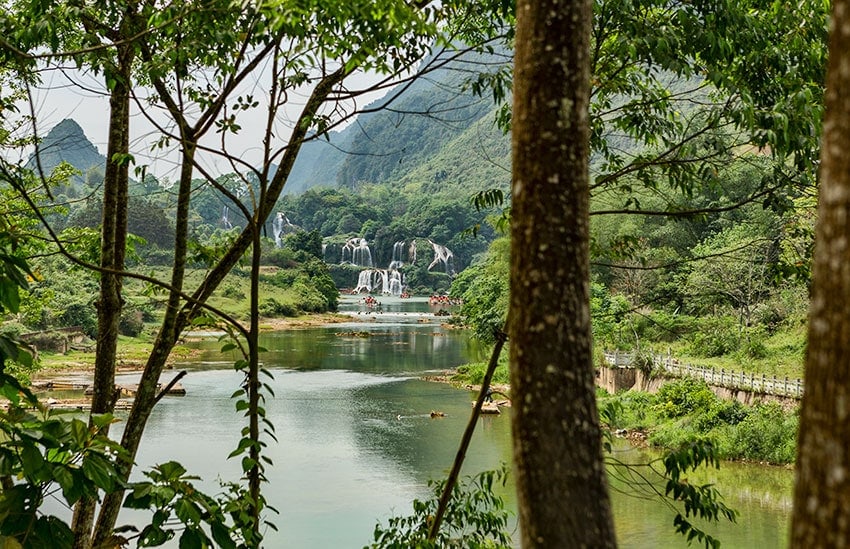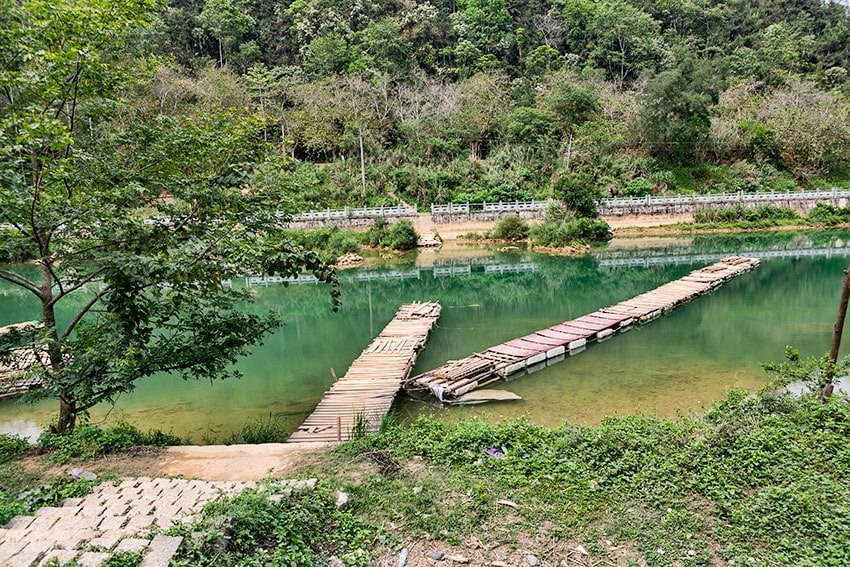 Not sure if they move the goods legally over these bridges. Saw plenty of them and some places where they had boats and shipped people to the other side. But that was a bit further in the mountains on a smaller road. And I would pass most of the ferry places if not for the parked bikes and cars in the middle of nowhere. Who knows what they do on the other side?
For a while, there is also a road on the Chinese side of the river. Nice cars and buses drive there, and it is flat and smooth. Thanks to all the trucks on the Vietnamese side, it is a pothole hell and super dusty.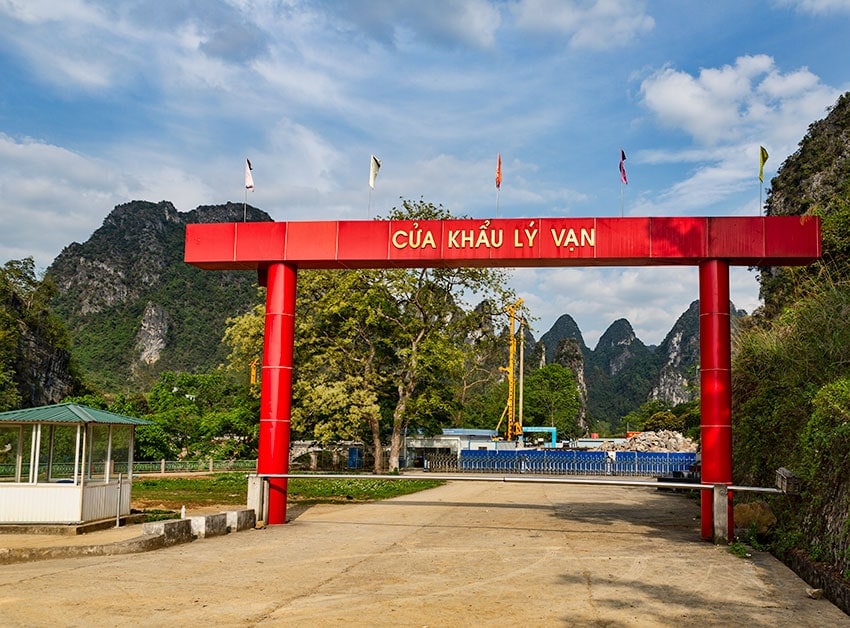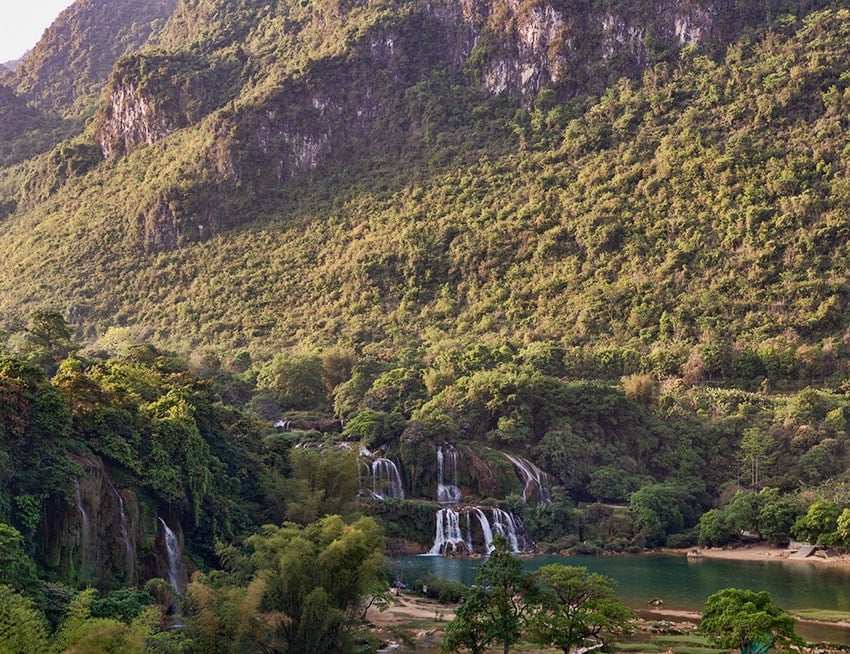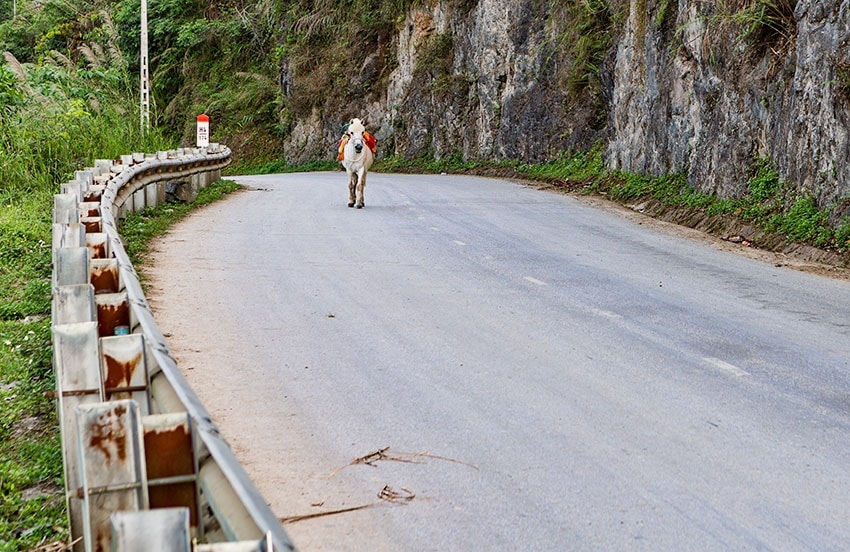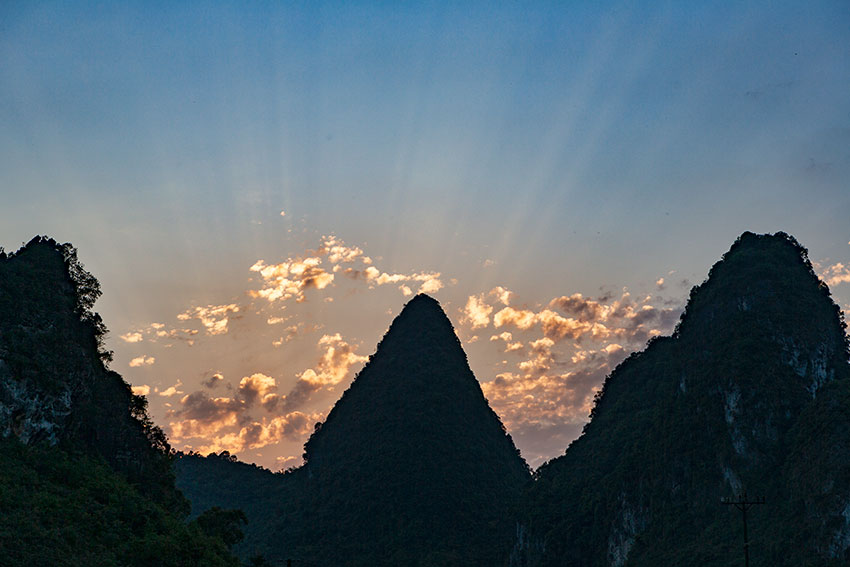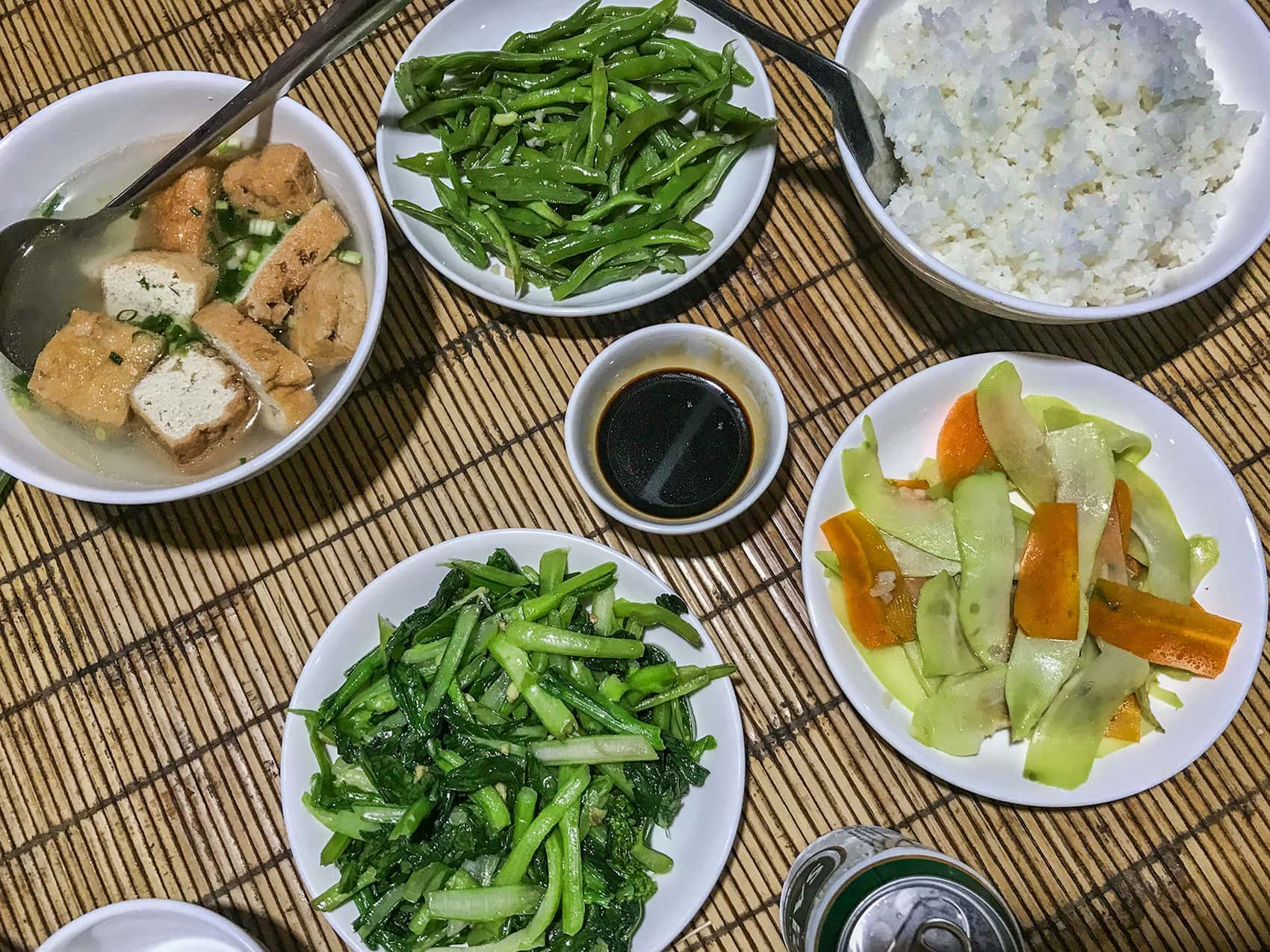 I drove back to Kim's Homestay to get another excellent dinner with beer and happy water!
Today's drive:
I drove 185 kilometers in 8 hours, 18 minutes with gas and food stops.