Winter 17/18 – Daytrip to Pác Bó Cave
After last night's hailstorm, the sky was blue in the morning with nice white clouds. A perfect day to visit Pác Bó Cave. Choose a pleasant loop and was on the road after a hot shower and some coffee.
Little did I know I was going to discover the worst road in Vietnam in a few more hours. And I had my first and only flat tire of this trip.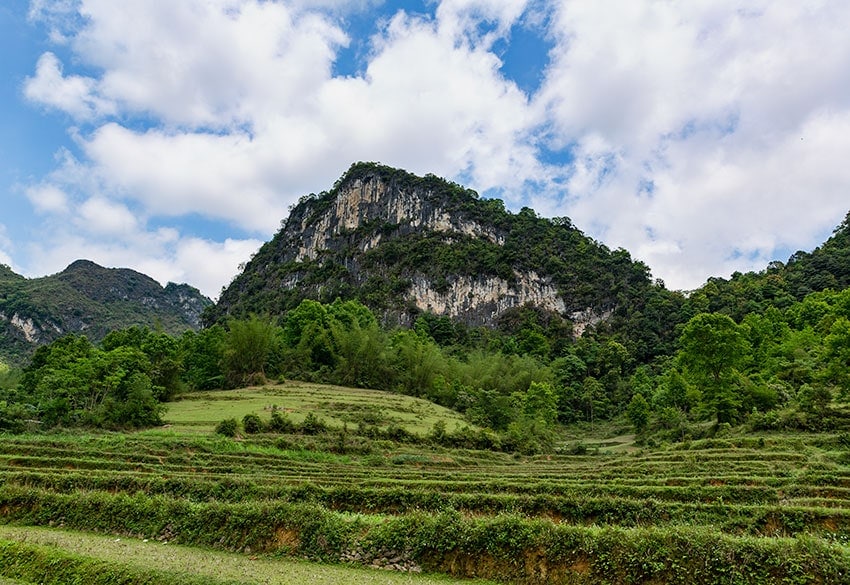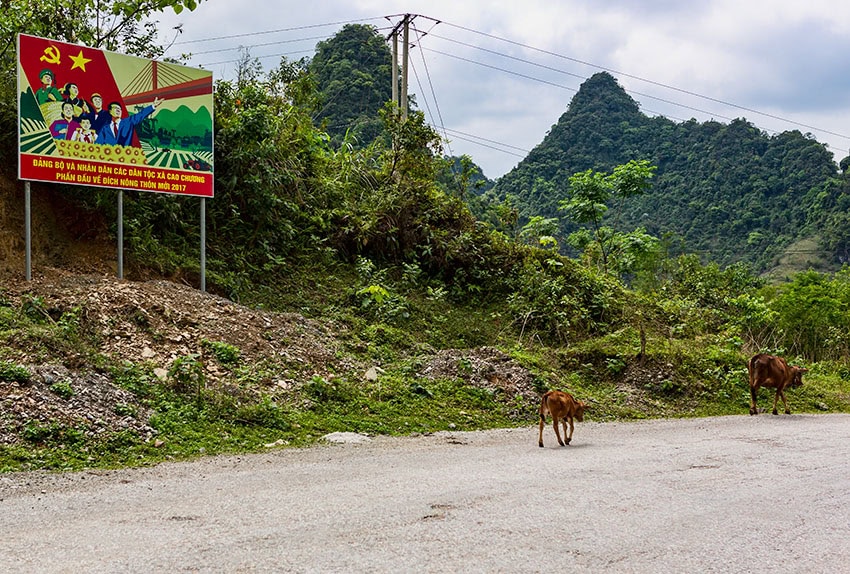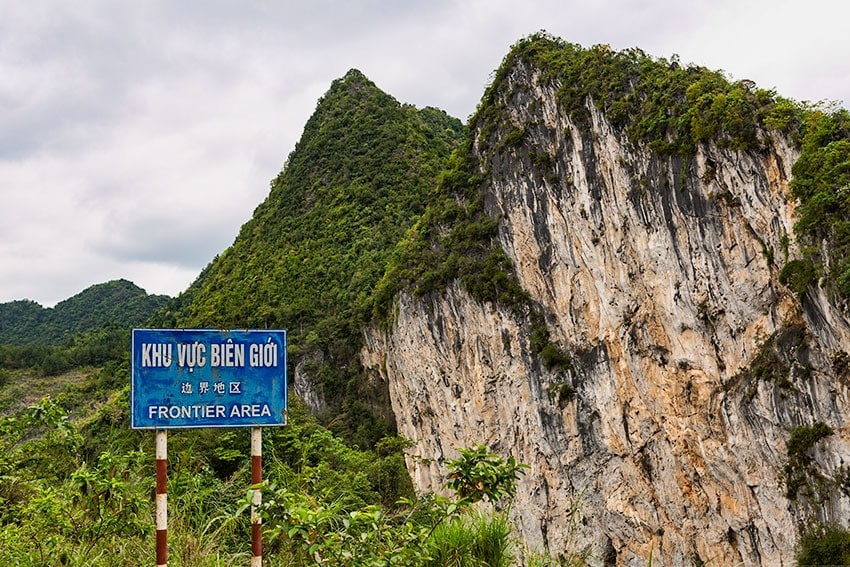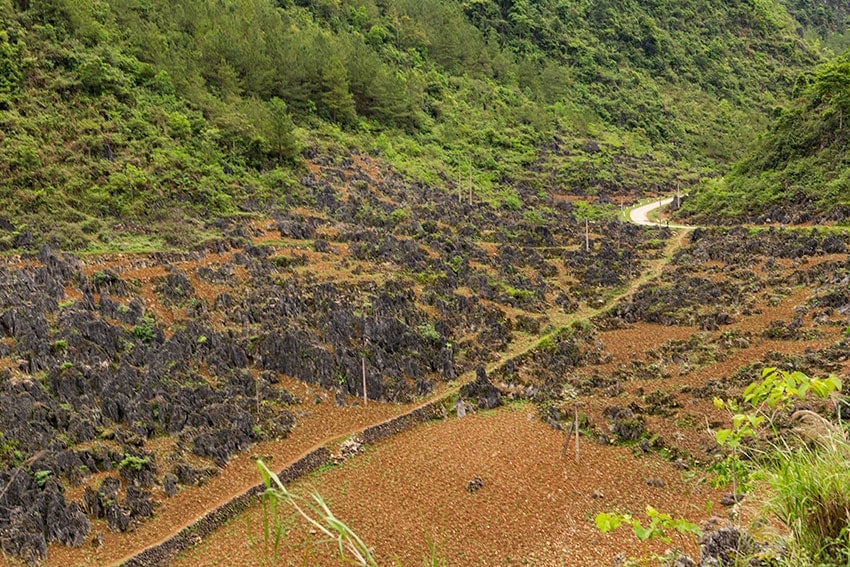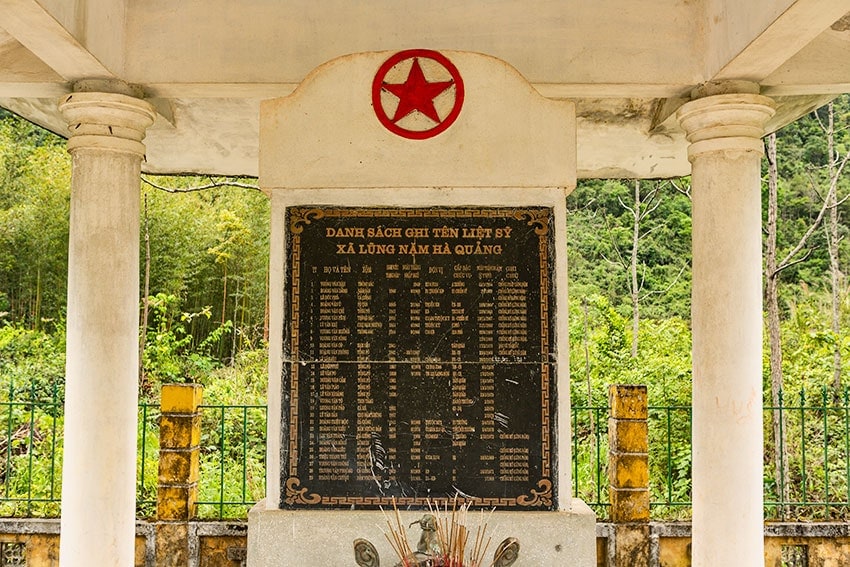 The worst Road in Vietnam
A few kilometers before I reached the cave, I noticed that I had not a lot of air in the front tire. Went back a few kilometers to find a repair shop. One guy had a pump outside the house, and he gave me some air. No repair shop anywhere – no wonder here in the mountains. Only a few more kilometers to the cave. And since I drive back to my homestay on the big road, it would be easy to find a tire repair shop down there.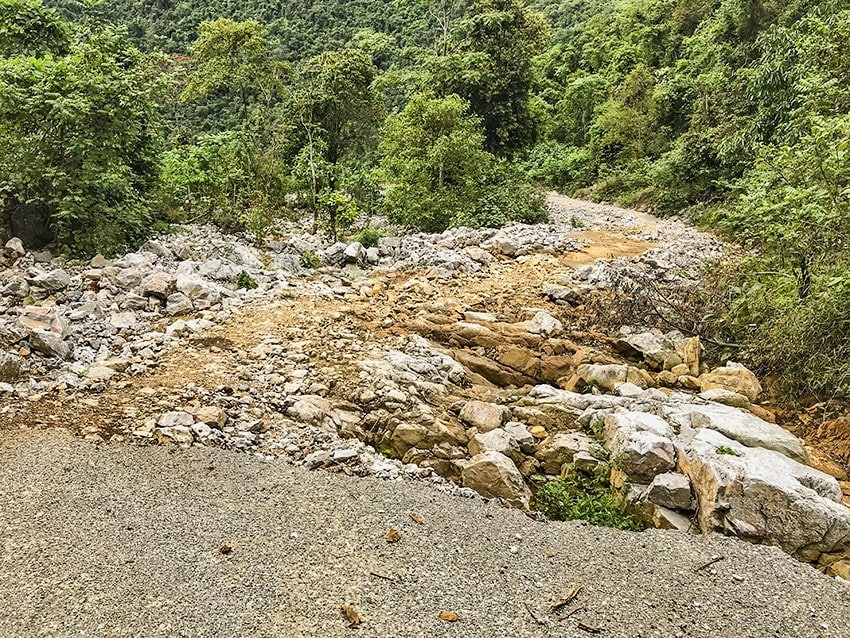 Oh – this is not looking good. I had almost no more air in the front tire. And now I have to go off-road. Turning back was not an option since the last bigger village was too many kilometers back, so down the "road" it was.
Ho Chi Minh's Cave: Hang Pác Bó
I was happy to arrive in the village. Drove super slow to the souvenir stand area and parked the bike. I only later found out that there is a big entrance gate with parking before the village. But only if you get into the village from that site. Well – saved me the entrance fee and the walk.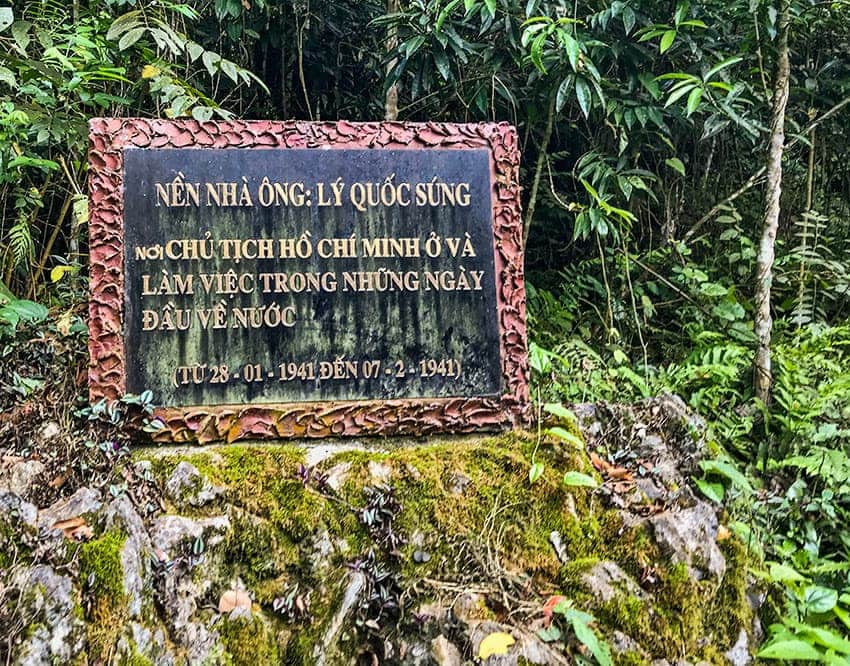 After 30 years of exile, Ho Chi Minh re-entered Vietnam in January 1941. This was and still is one of the most remote regions of Vietnam. The cave is about 3 km from the Chinese border, and the area was home to the Nung tribes.
From here he started to form the Viet Minh, trained cadres, and translated the History of the Communist Party in the USSR into the Vietnamese language. On top of that, he also edited a revolutionary newspaper called the 'Independent Vietnam'.
More and more Vietnamese tourists come to this site and the government built a big museum close to the entrance as well.
He stayed only 7 weeks here before moving south.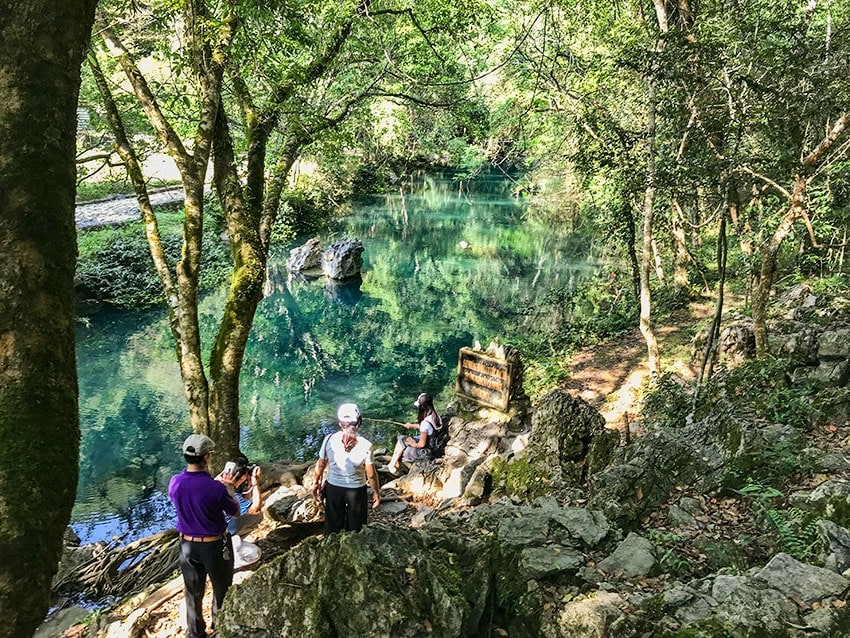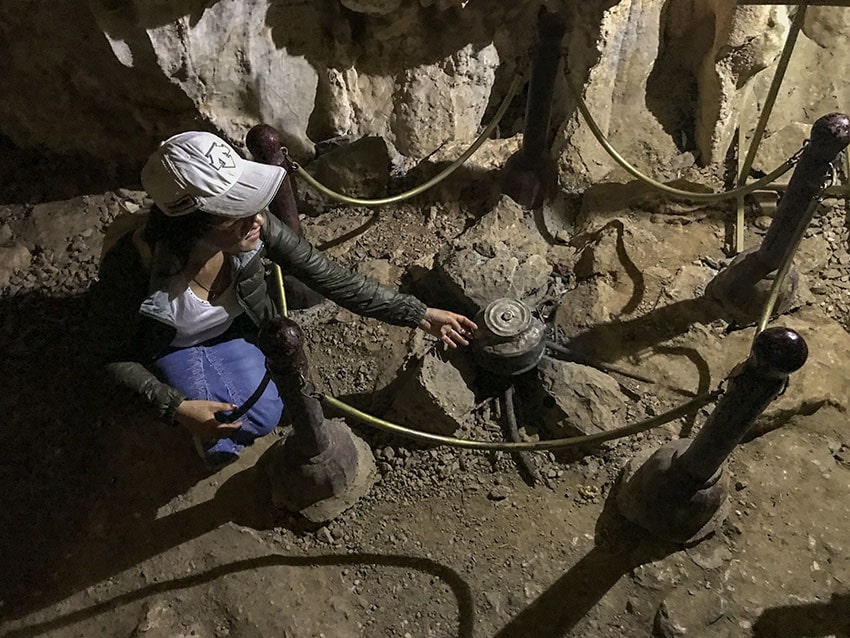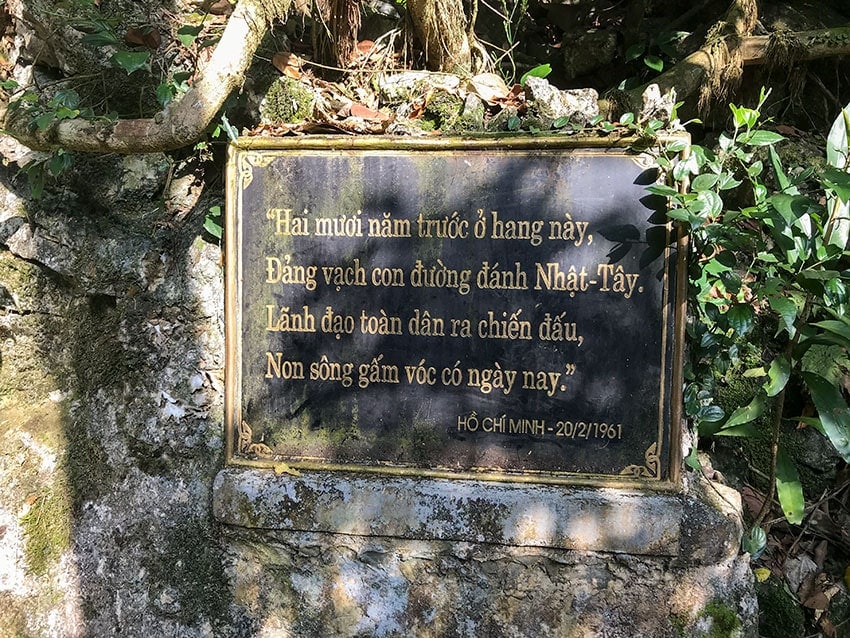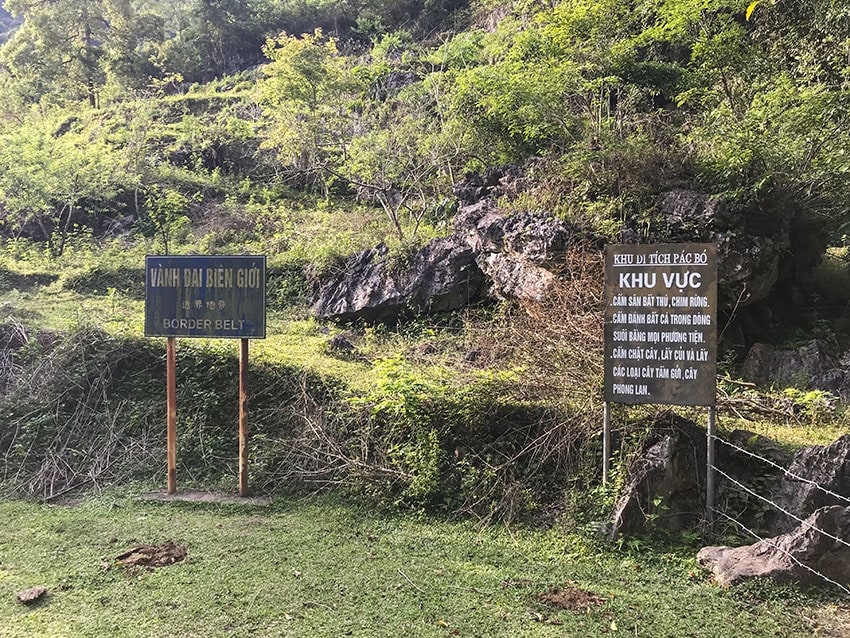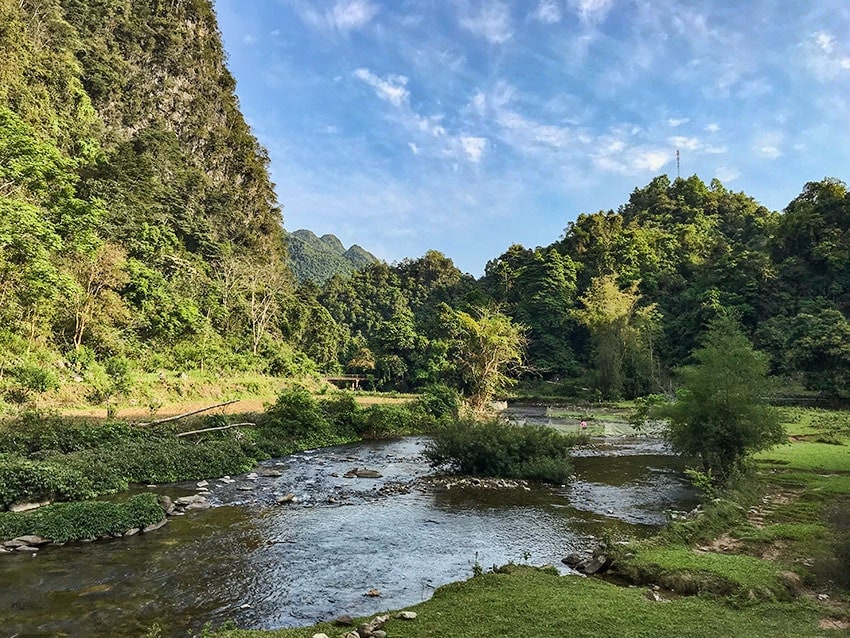 Tire Repair Shop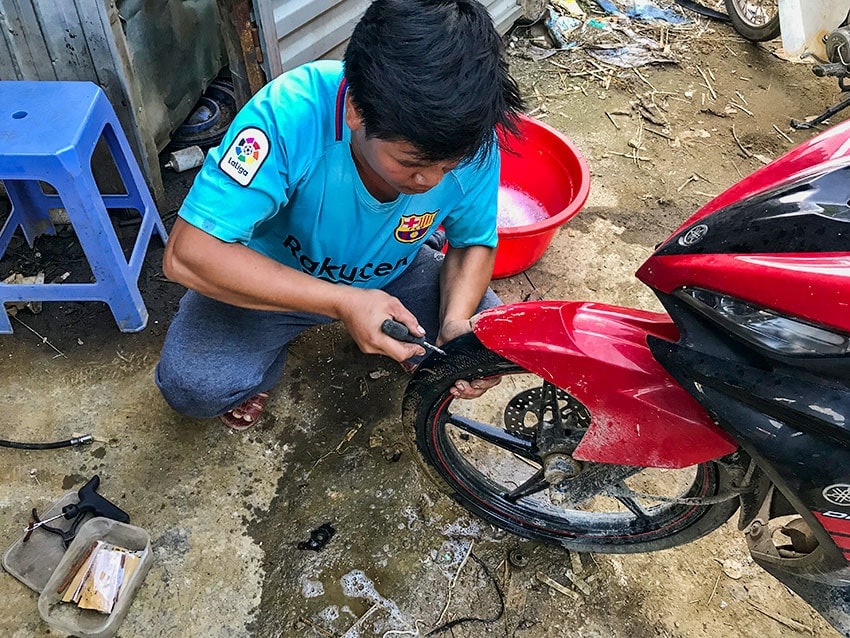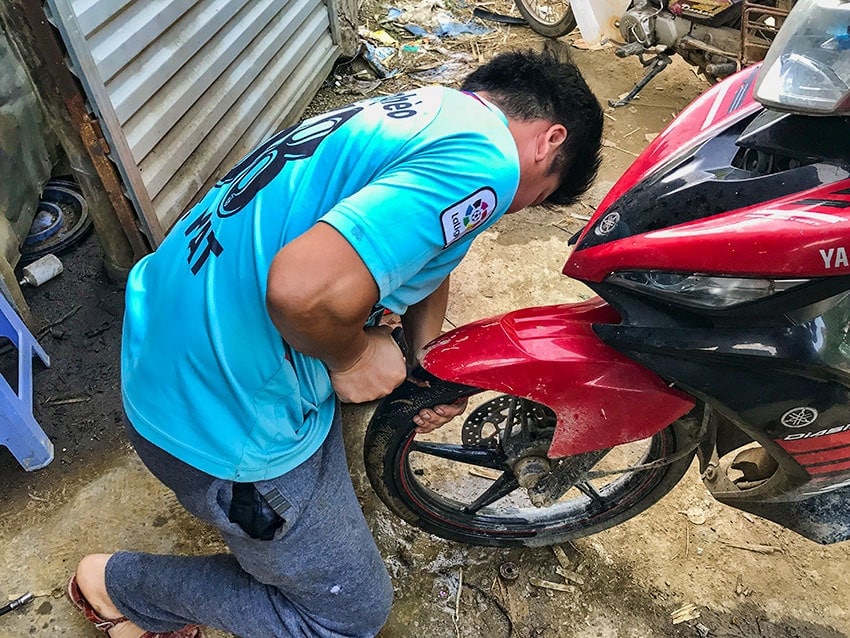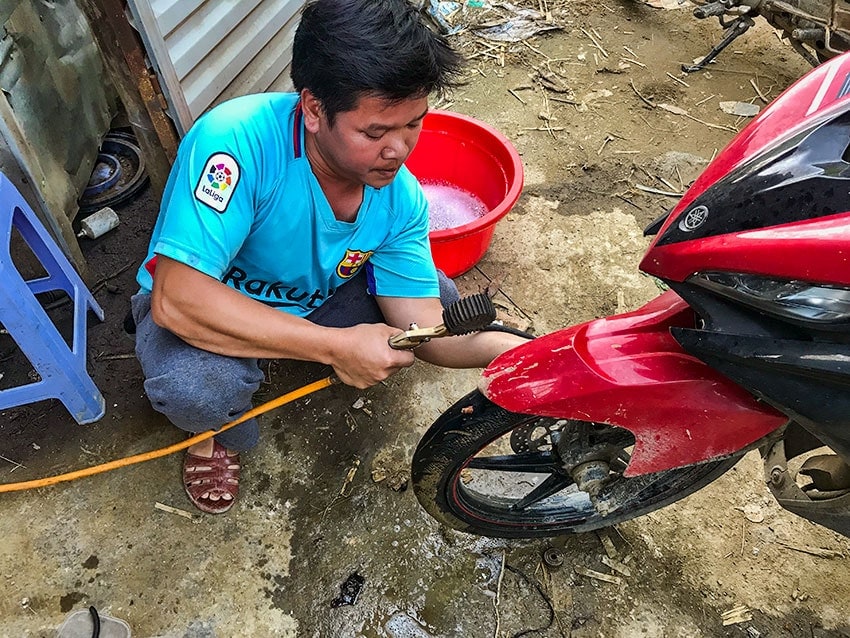 The first few kilometers after the tire shop were smooth sailing. Brand-new street, wide and no potholes. But I had no idea how the street will look when I have to take a left, and it was getting dark. I do not want another river road in the dark. So No more pictures for this day. I went back to Kim's Homestay to get another excellent dinner with beer and happy water!
Today's drive:
I drove 148 kilometers in 6 hours, 22 minutes with gas and food, and tourist stops.
Support my blog!
Book your room here please. No difference for you but I get a little bit of Coffee money :-) Thank you!