Winter 17/18 – Back in Pai
The big question every year – how much more fucked up is the town. How many new buildings, how many new bungalow places and how many old places are gone. And I am surprised by the change every year. Some buildings do not even survive one year. And let's not talk about businesses. In the daytime, I only care about the view from my bungalow of course. Still OK but was so much better a few years ago.



View from my bungalow – more empty bungalows over the field

Guess I have to use the hammock this way. I see more green but less mountains.
Breakfast at Twin-Hut is still the same. I have coffee and a fruit salad every day.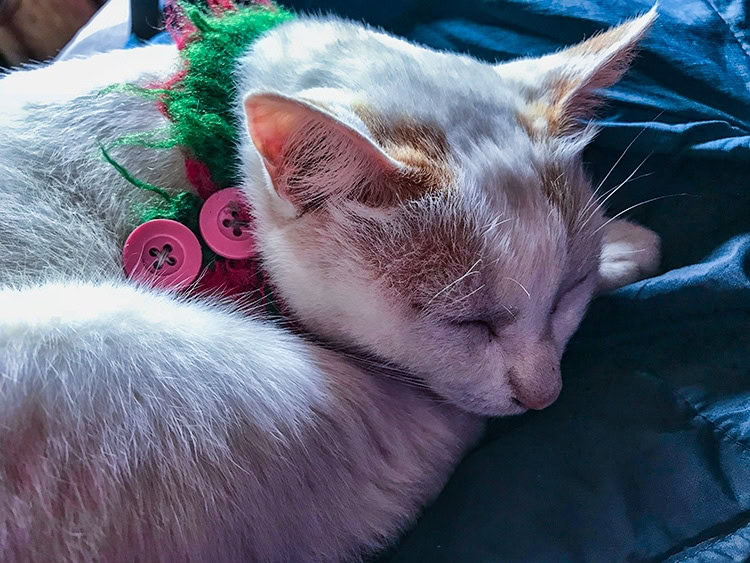 White – still sleeping
Pai Walking Street
Rahel never used her new camera in the night so we went to walking street for a few shots.

Pai Thai Tapas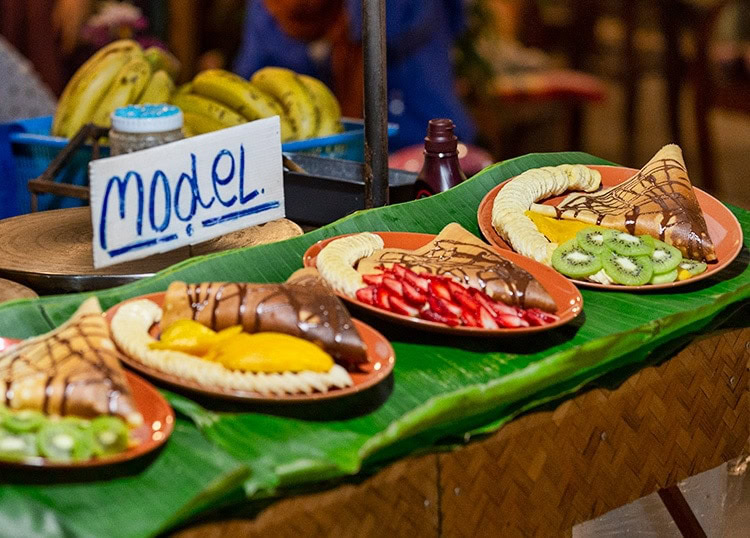 Pai Crêpes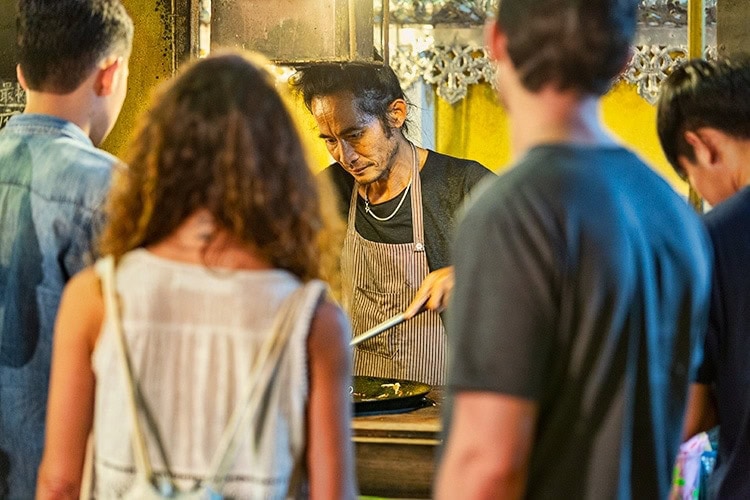 The master at the wok

A bit like a show kitchen

But why not?

Doing what they do best – every stall tries hard to get some biz. Some do better some not. There was a time when you could not walk in walking street in the main season. It was too crowded. Now you find days where not even the hawkers come out and sell something on the street.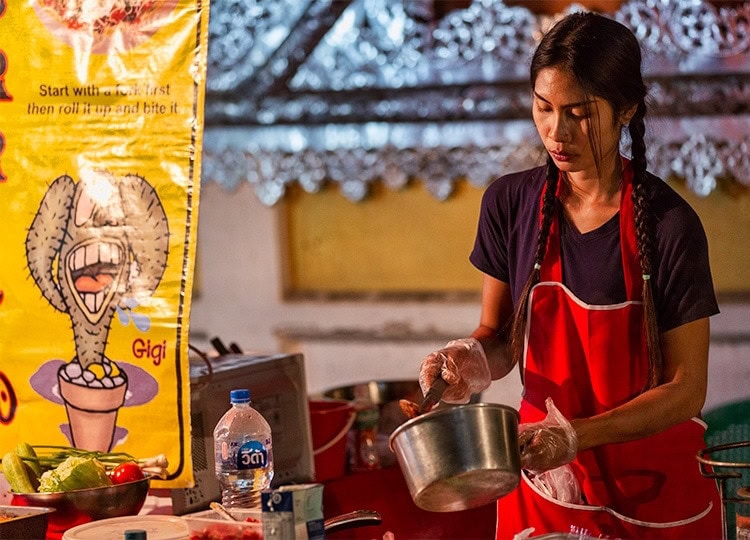 Preparing jummy food

Sure thing you have a Shushi guy

Rolls and since a few years Potato Twist as well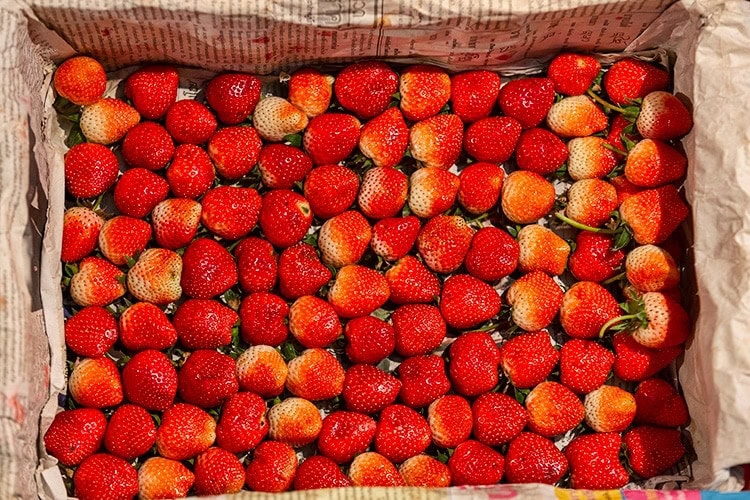 We do not have the white ones

And the fat street dogs waiting

Me need discount!

Swiss perfection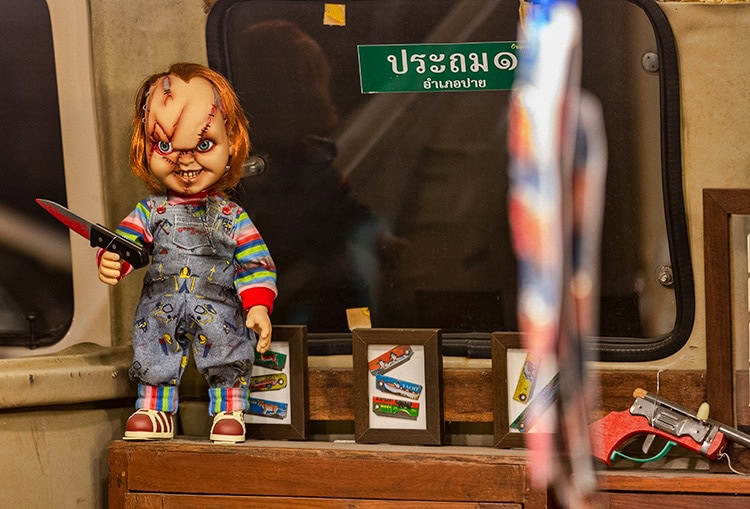 He he

Relax at the tables
Mojo Bar
The transformation from a Pizza Place to the new music hot spot in town. Mojo became my favorite music place for this winter trip. I sure hope it stays that way for long!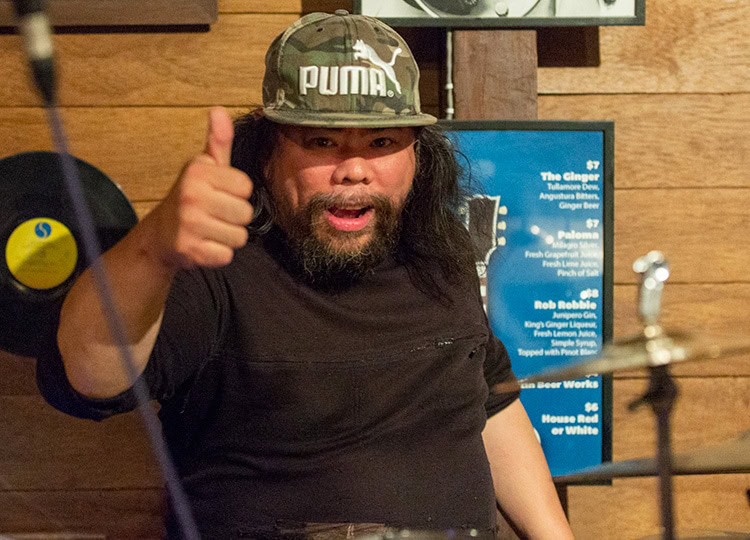 The best man at the drums

Stay cool

The Master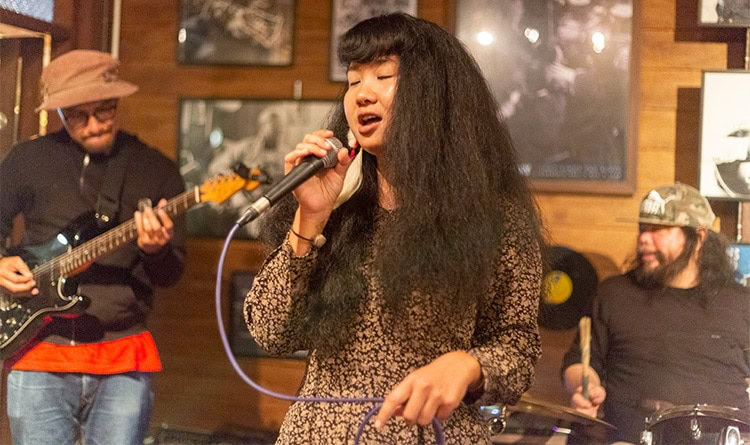 You are my pride and joy

The second Bass Man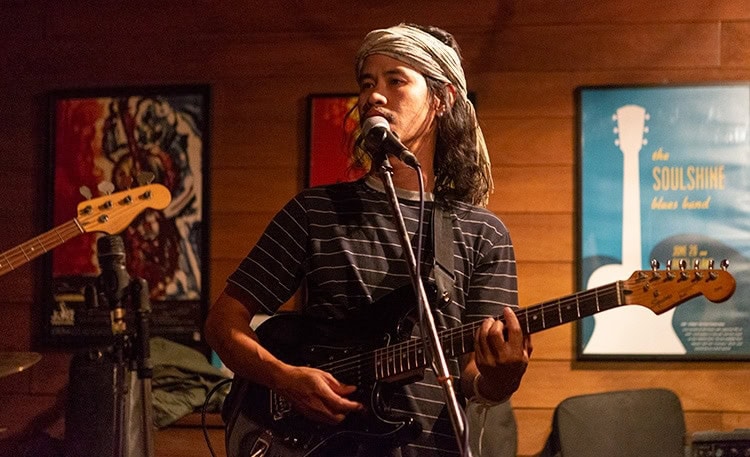 Supaporn "Boy" Sunti on guitar

The Swedish house mafia
Other than that – my favorite food place is gone as well. Rent got so high that they could not make any biz anymore. That was the worst of news on this trip.

A new Khao Soy place

Still sleeping

Breakfast at Twin Hut

Time for a shower

Clouds do make for better sunsets

At THE walking street coffee place