Then next day of our tour in Northern Vietnam. It was gray but dry which is better than gray and wet. But does not make for nice pictures. We had coffee in the room and Mitsos had some breakfast. And on the bikes we where.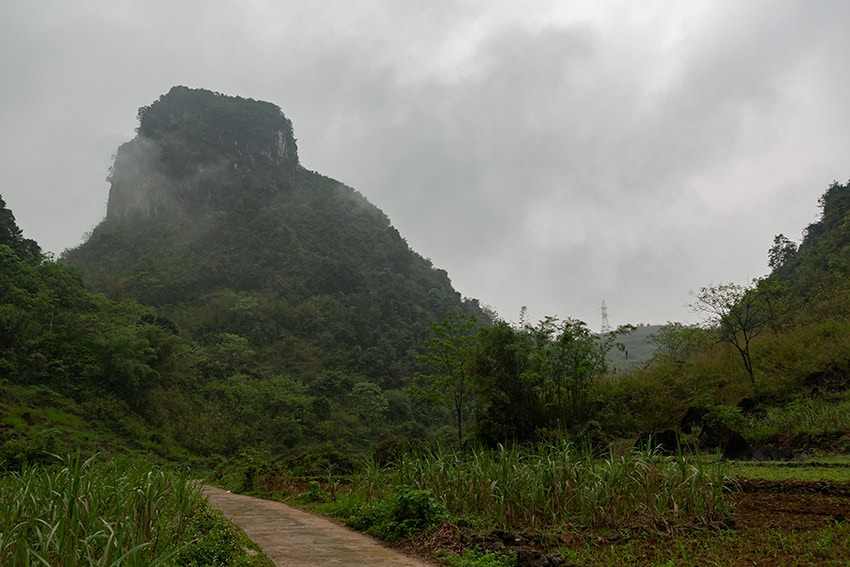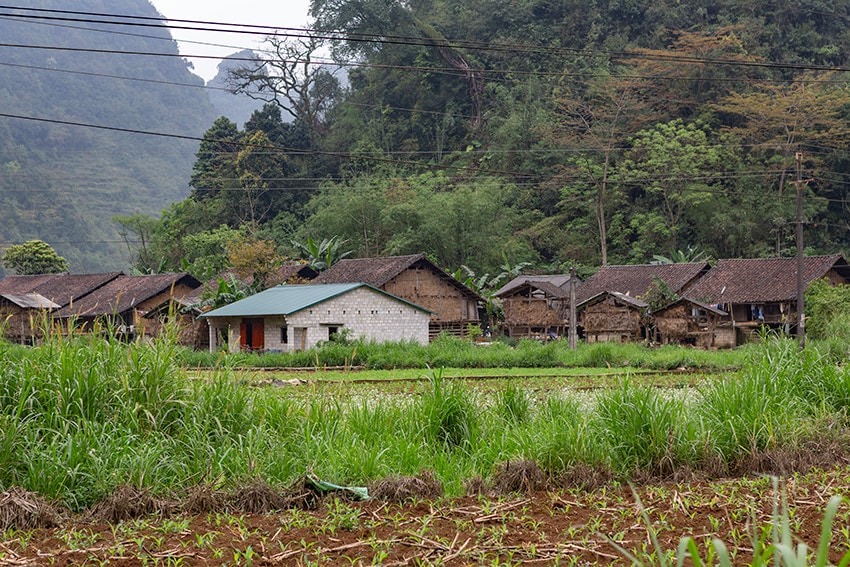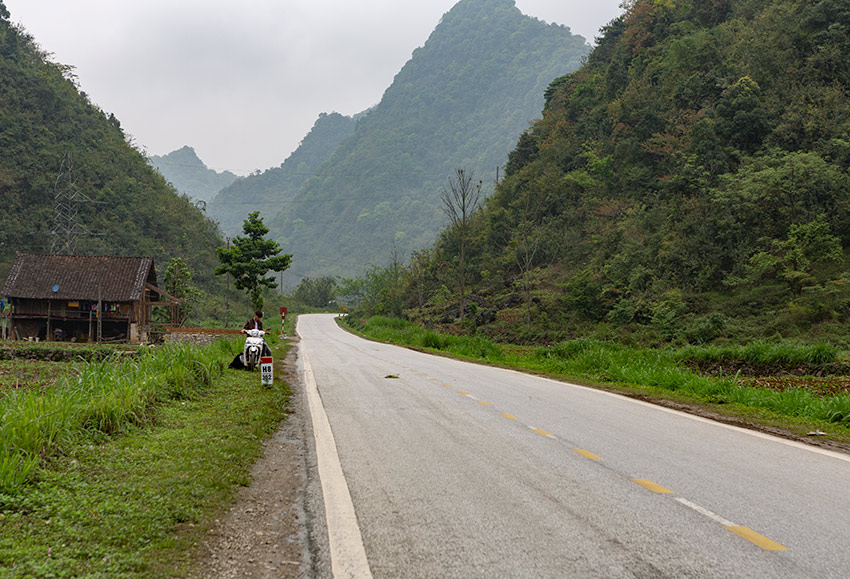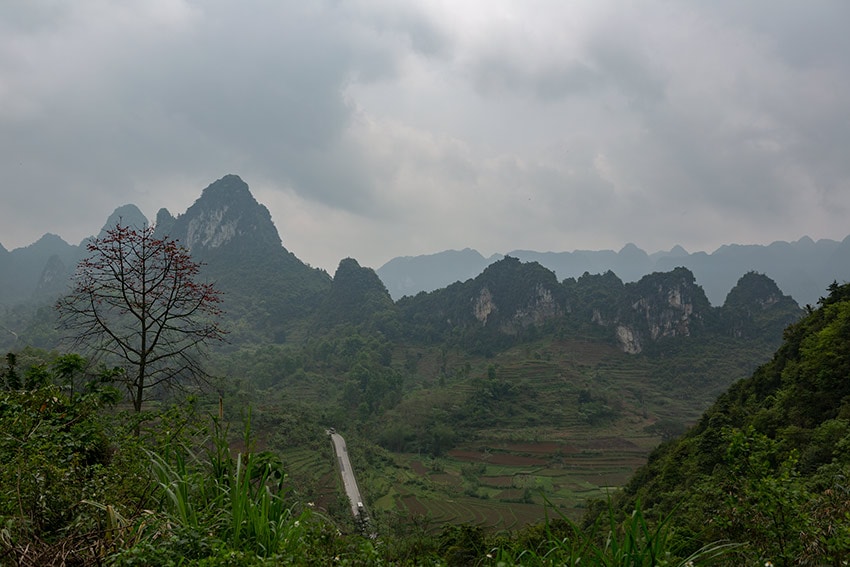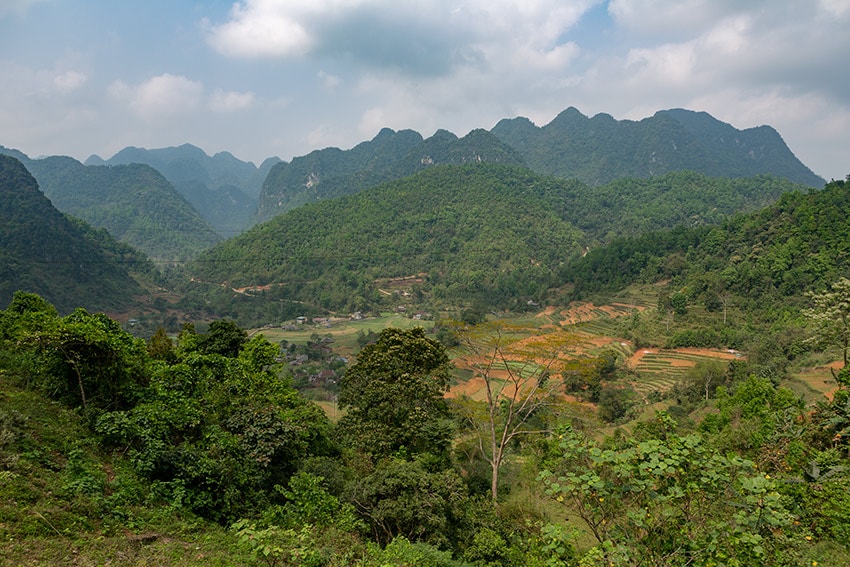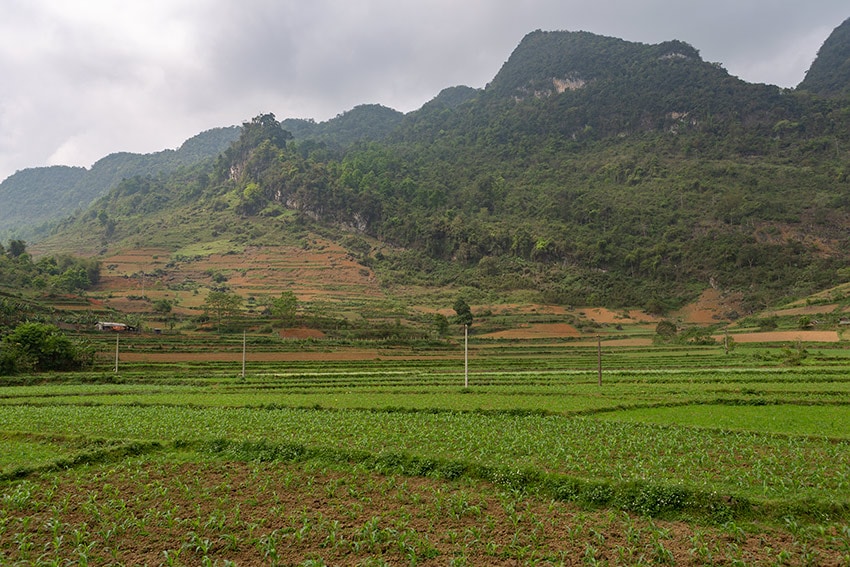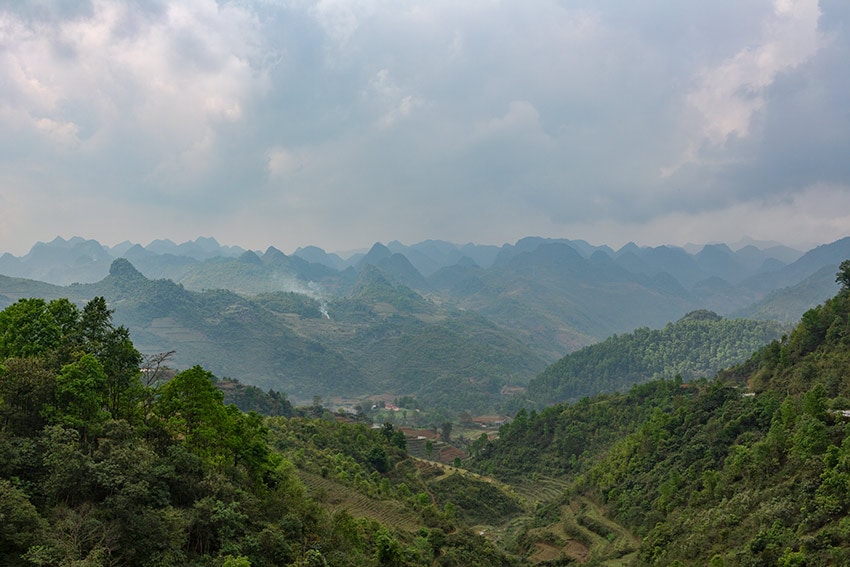 The locals call this Dragon Back Panorama. It is part of the Non Nuoc Cao Bang Geopark.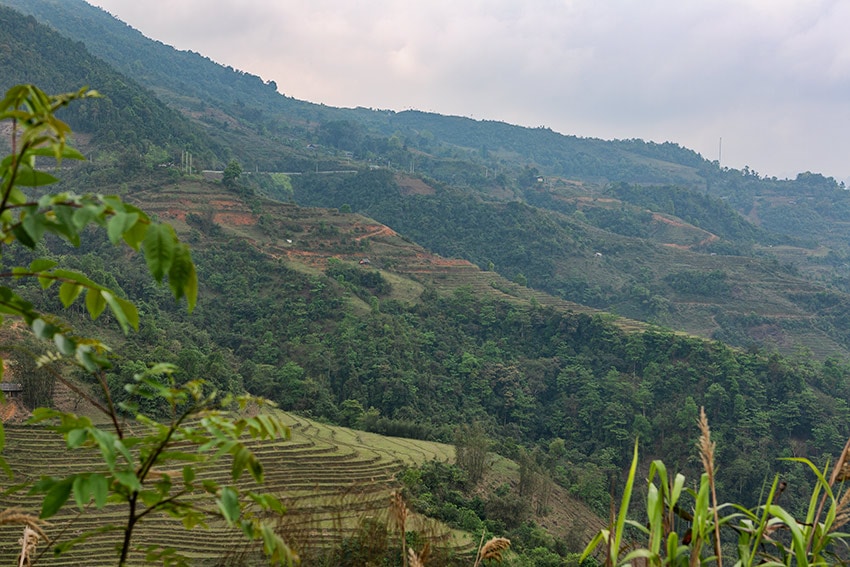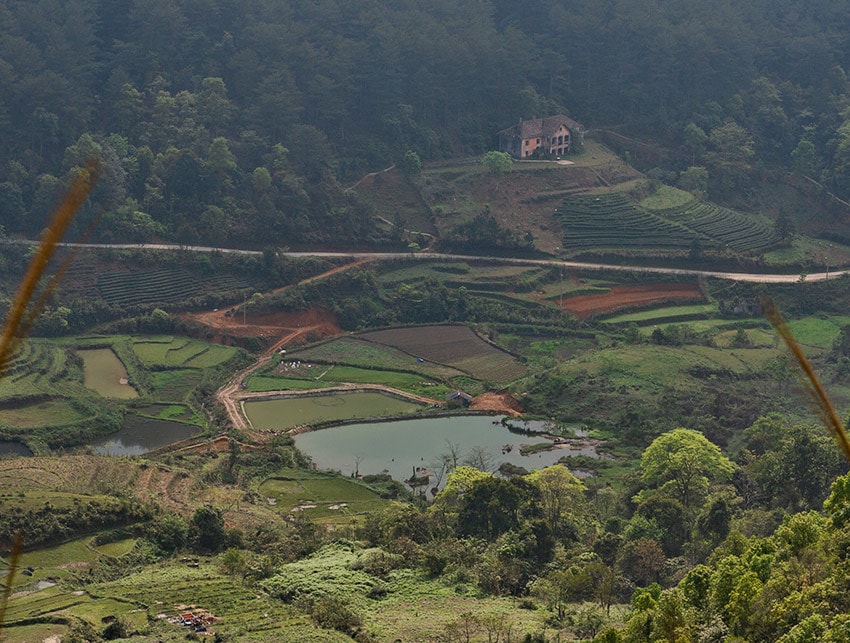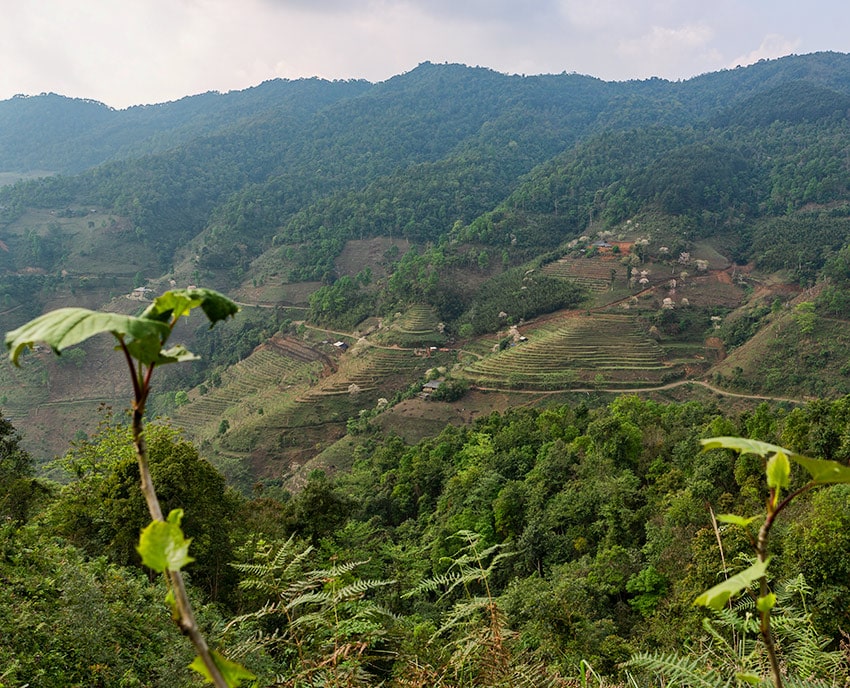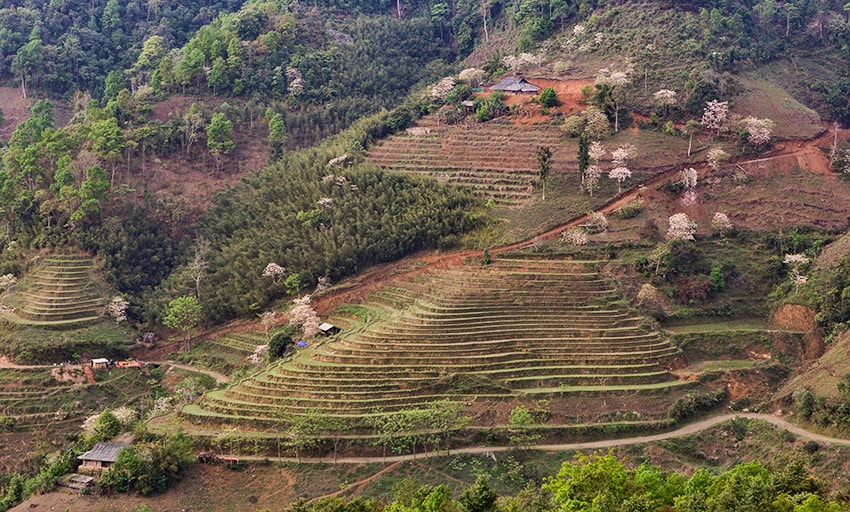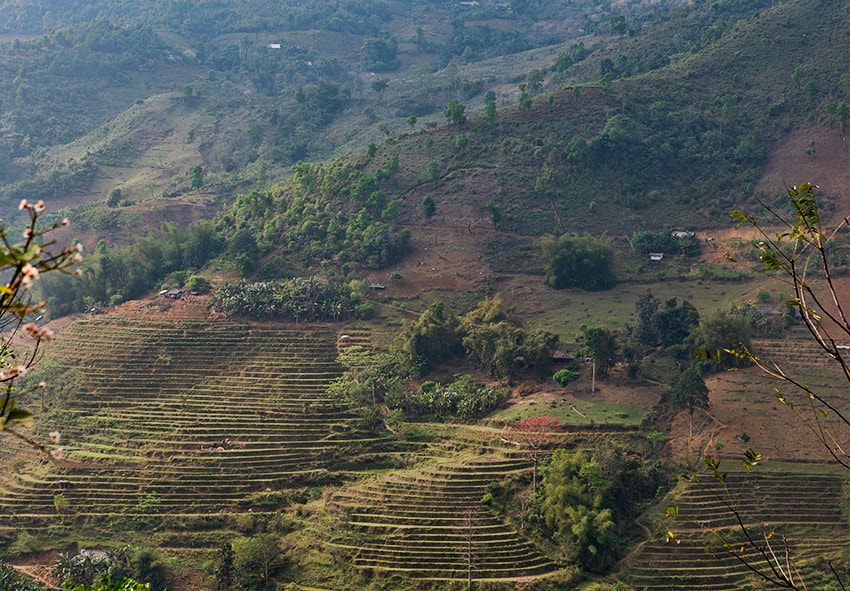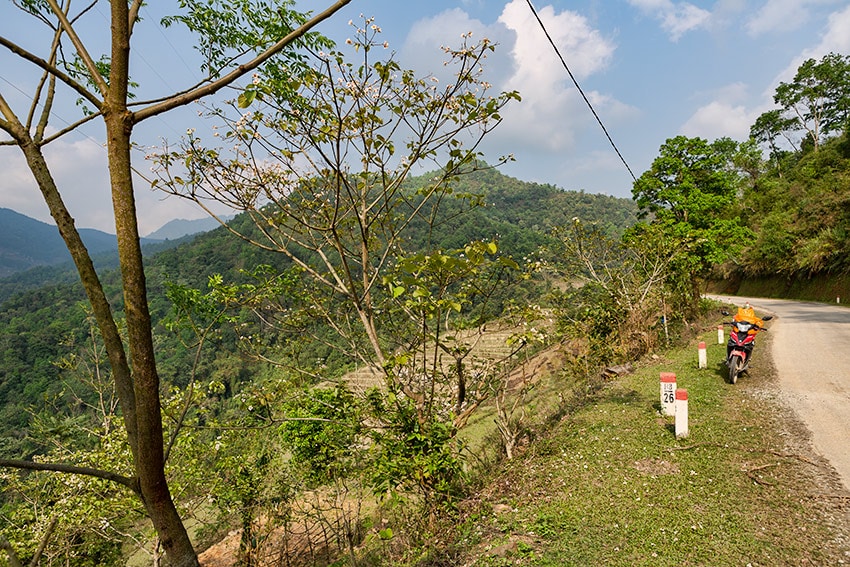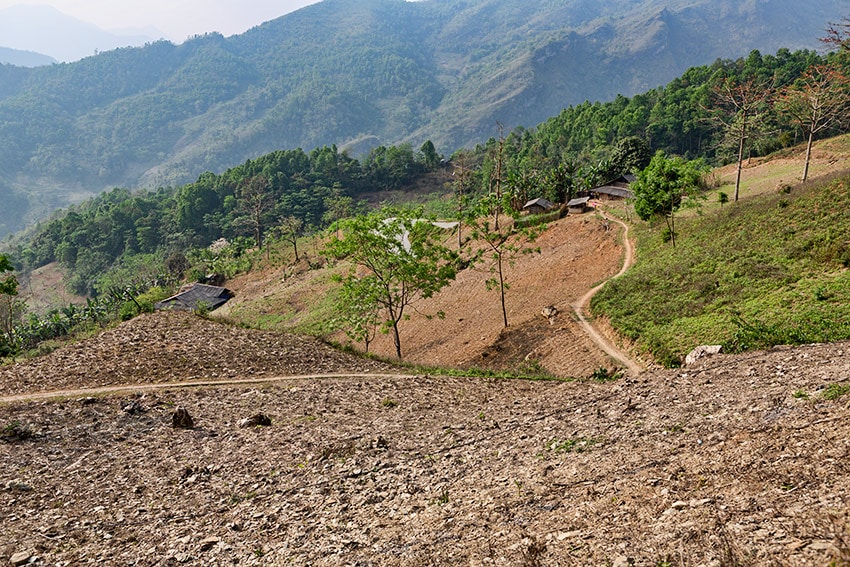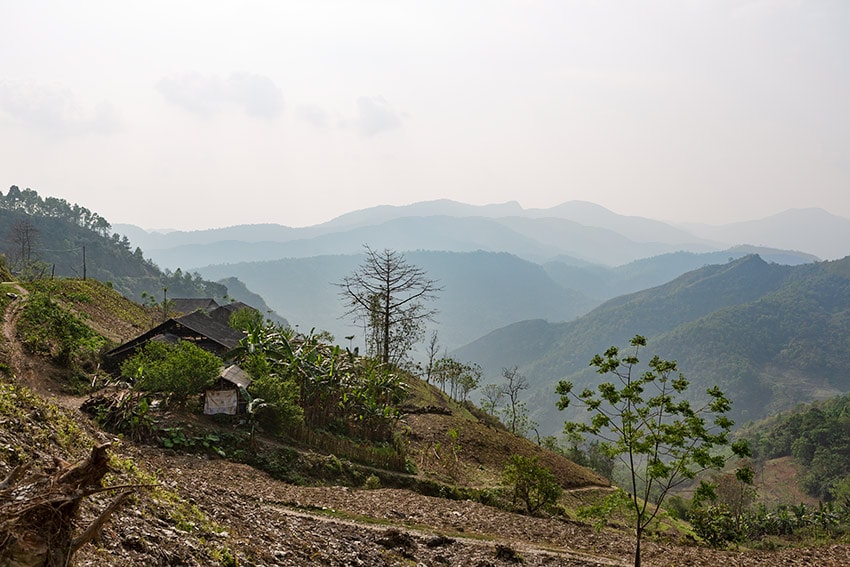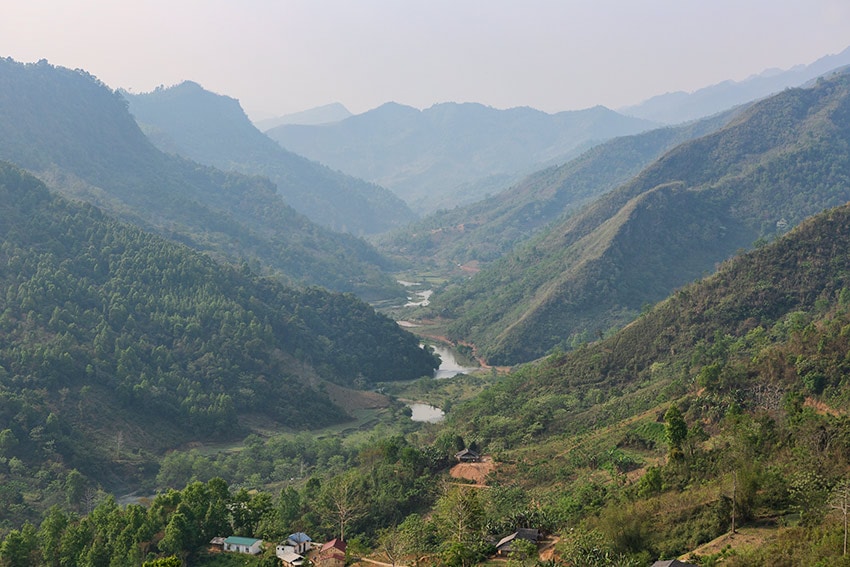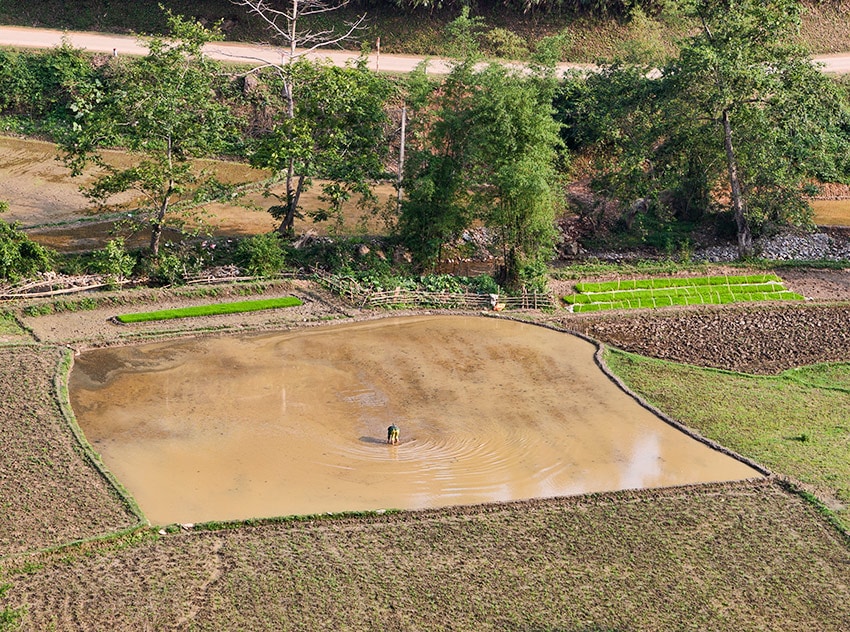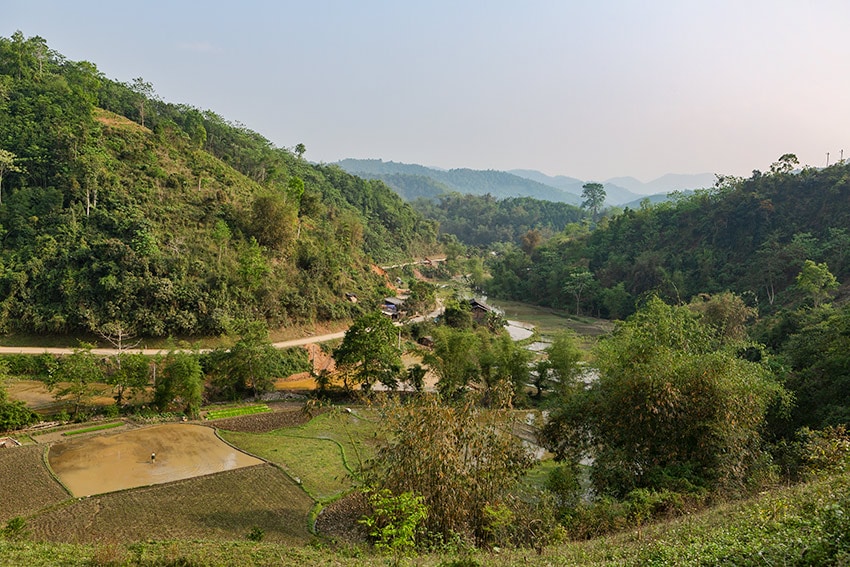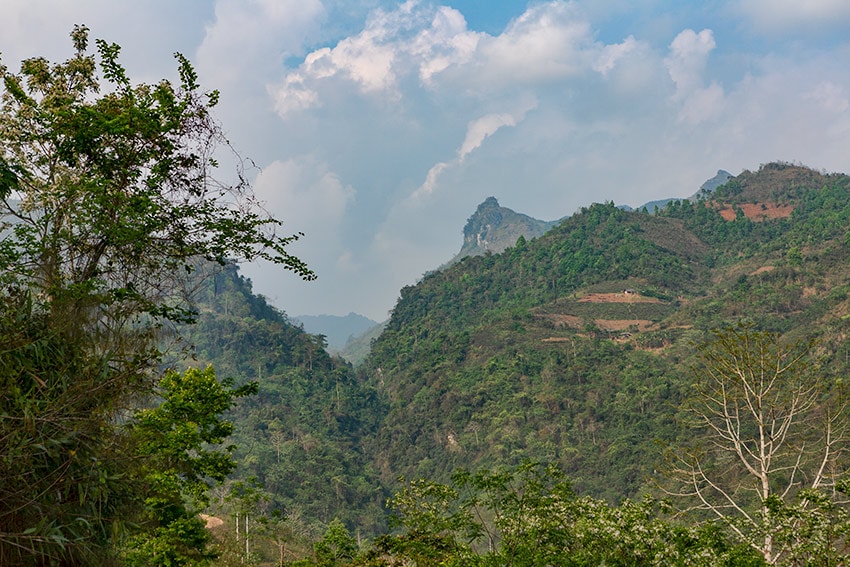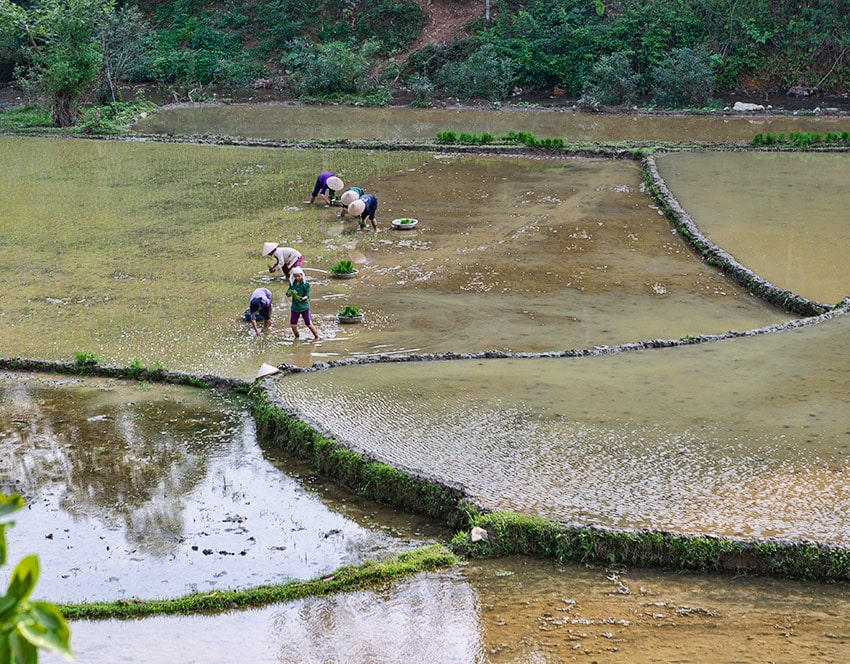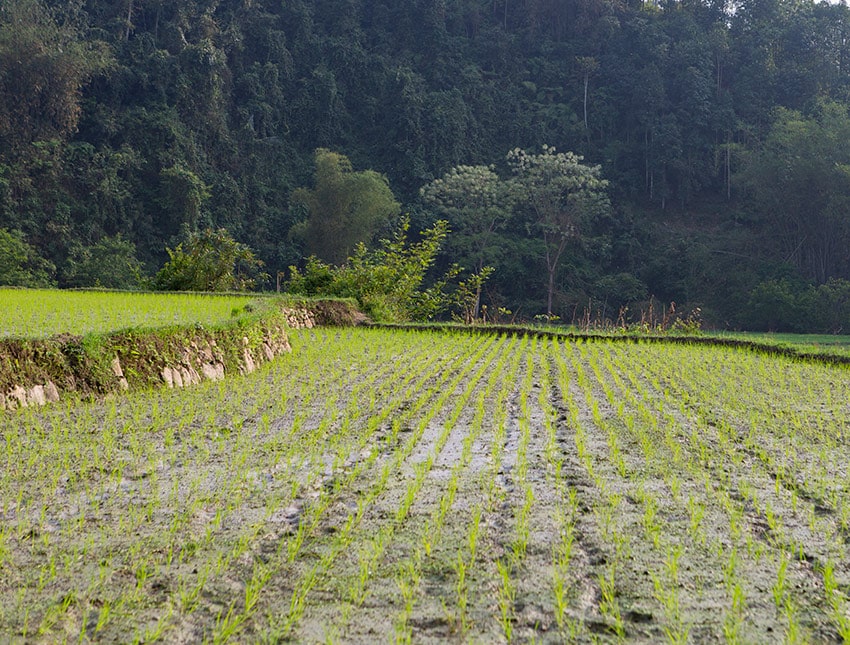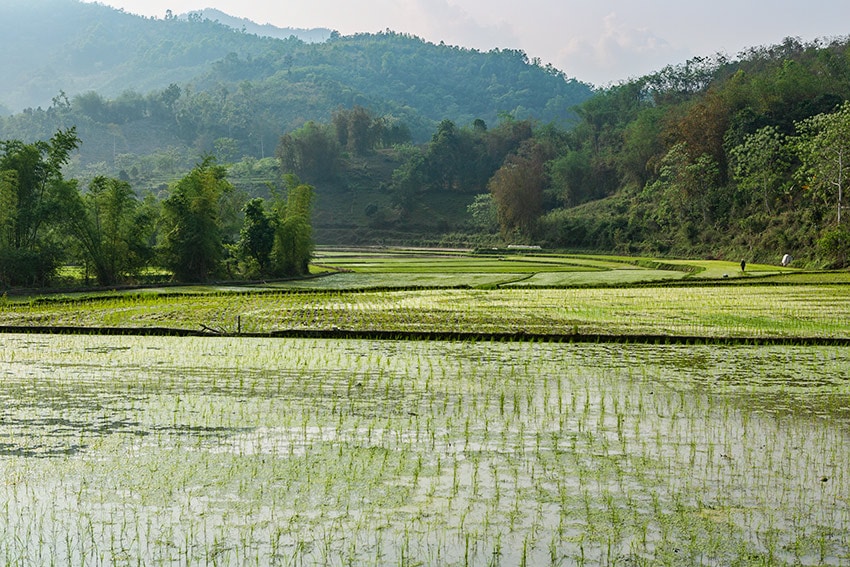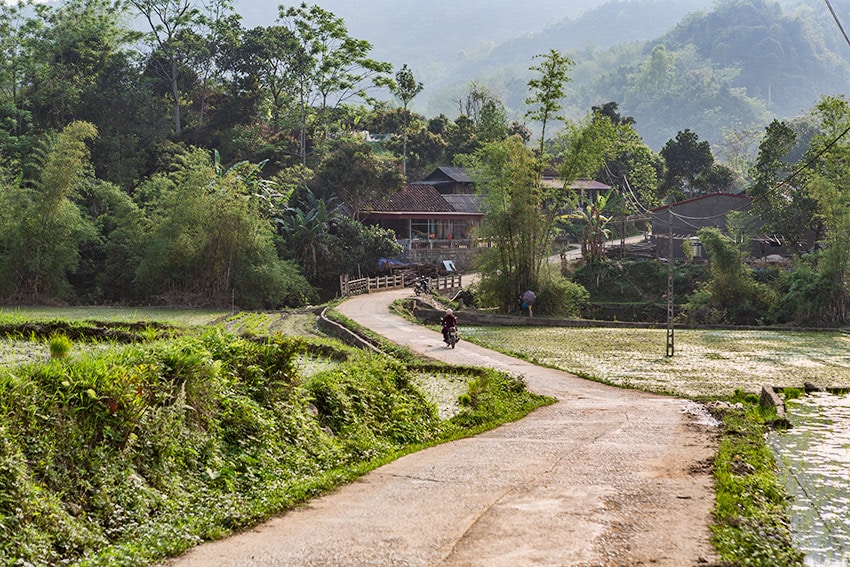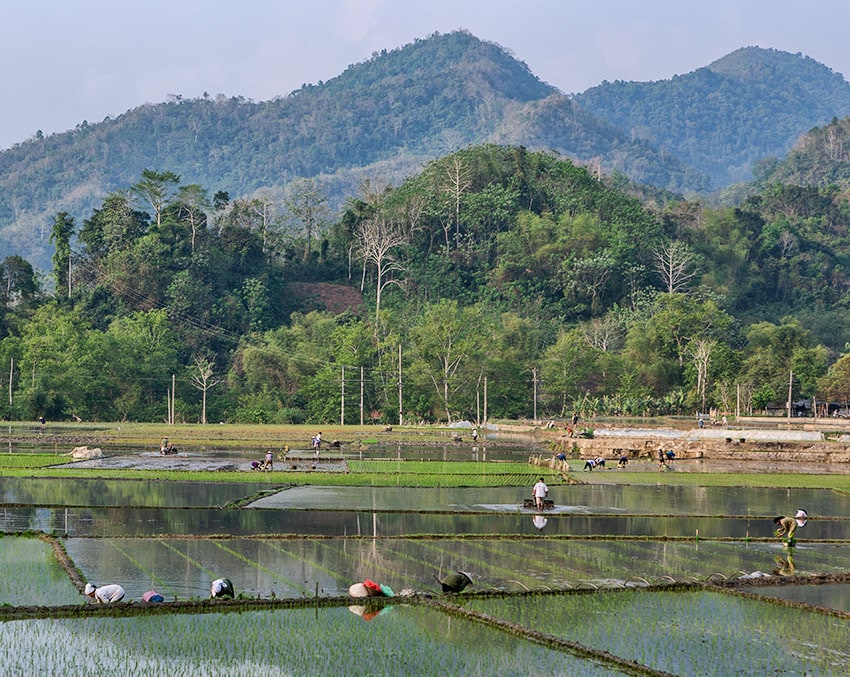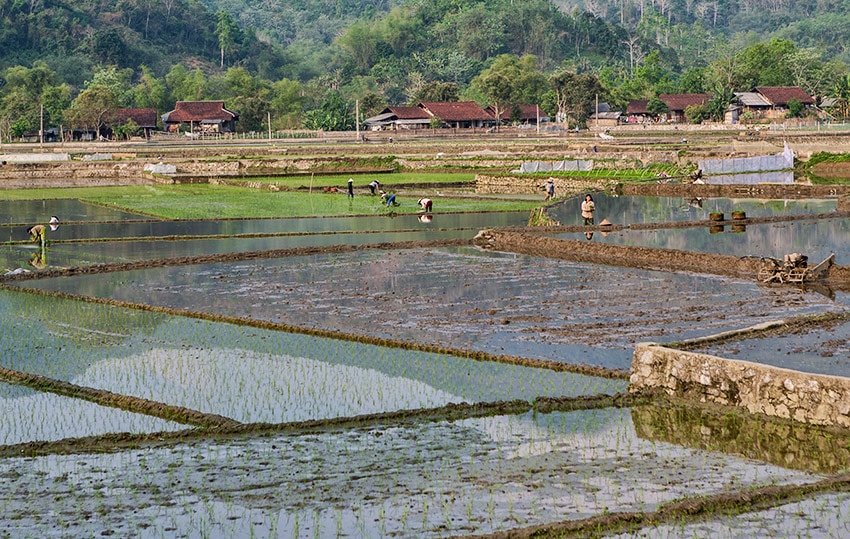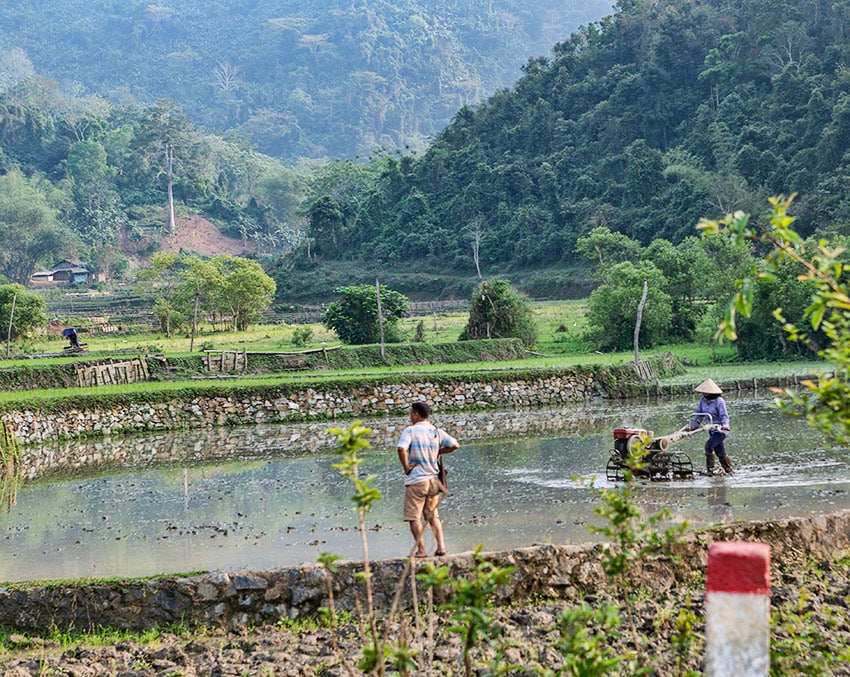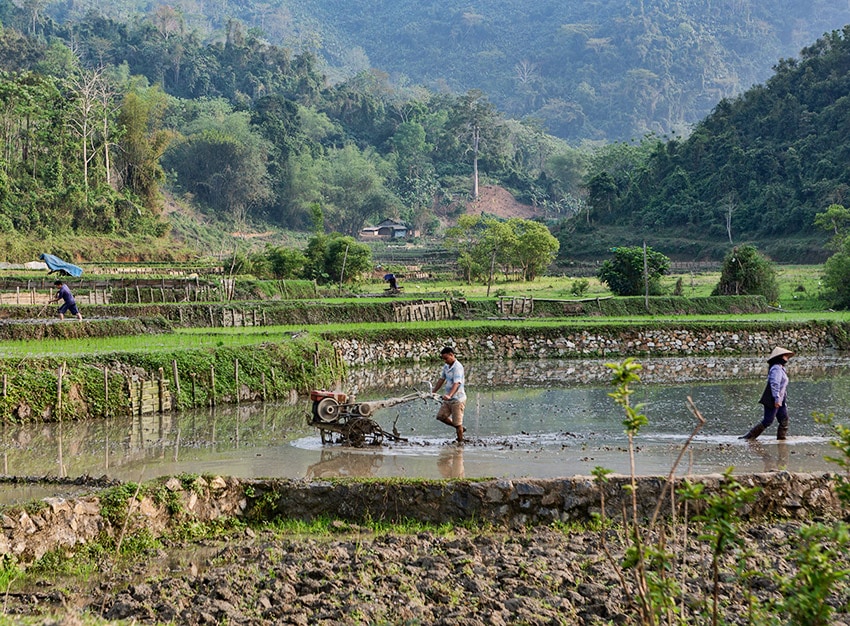 Ba Bể Lake
The second day of riding proved to be much better. Most of the time we even had blue sky! Great landscape again with a few sad parts.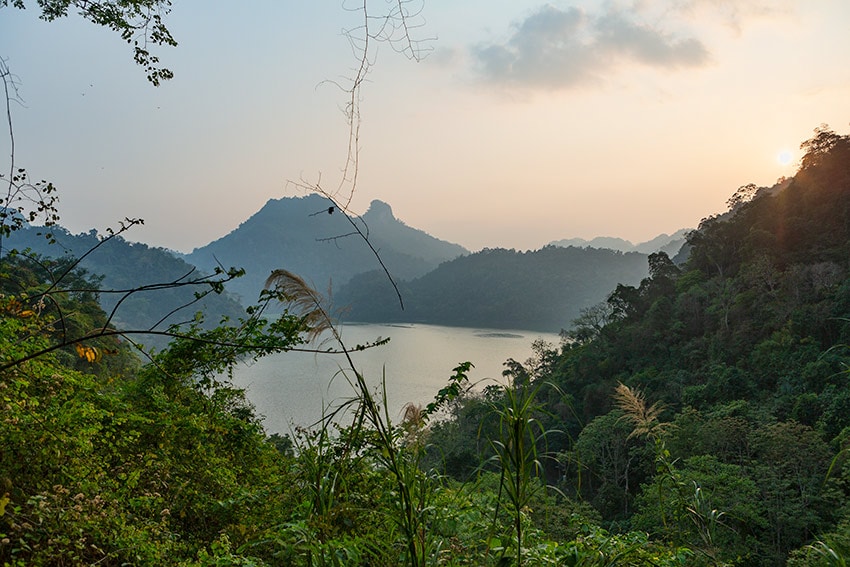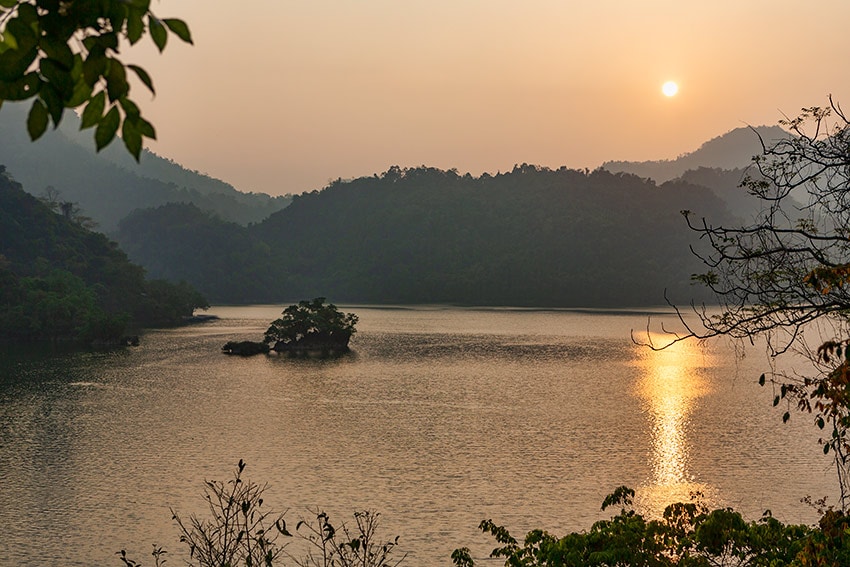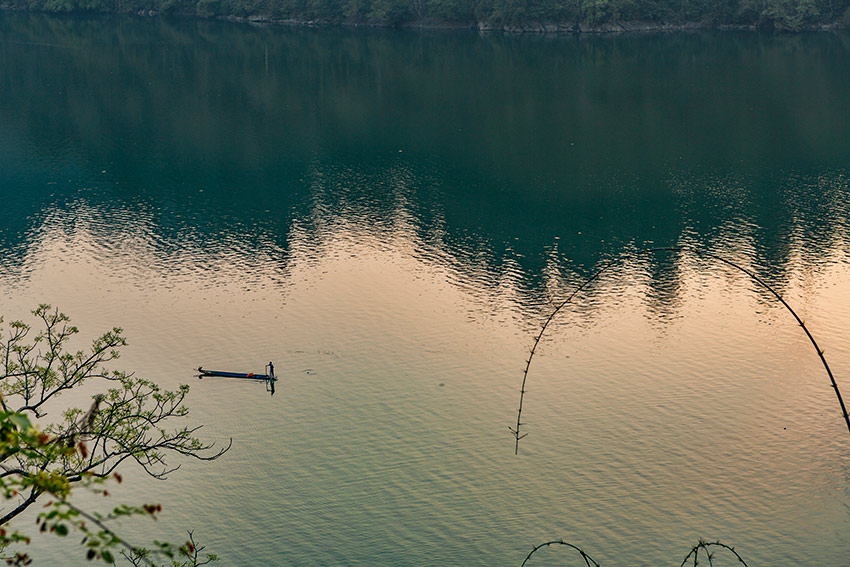 Day 3 of this Loop: 149 kilometers in 7 hours with gas and food stops
Day 4 of this Loop: 170 kilometers in 6 hours and 20 minutes with gas and food stops
My Hotel at Ba Be Lake: Quỳnh Mai Homestay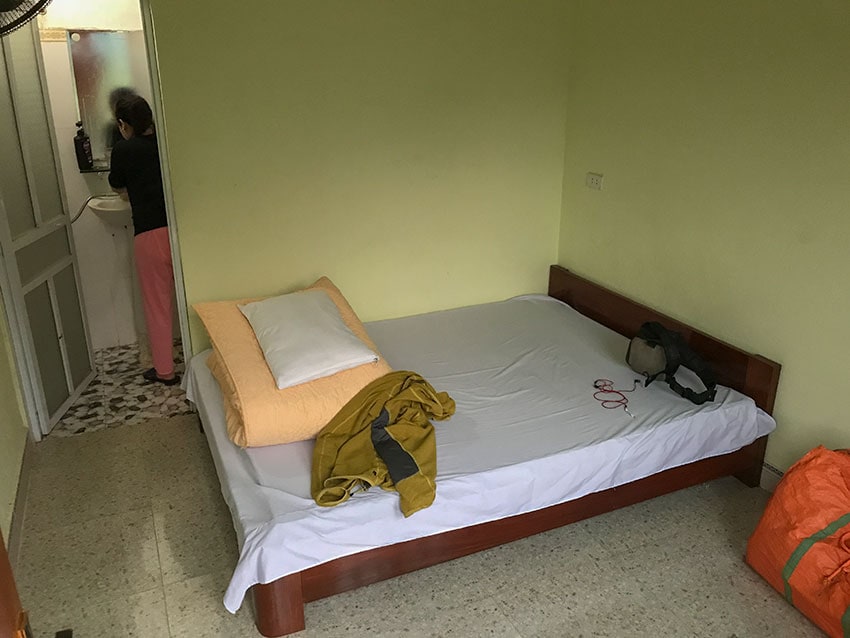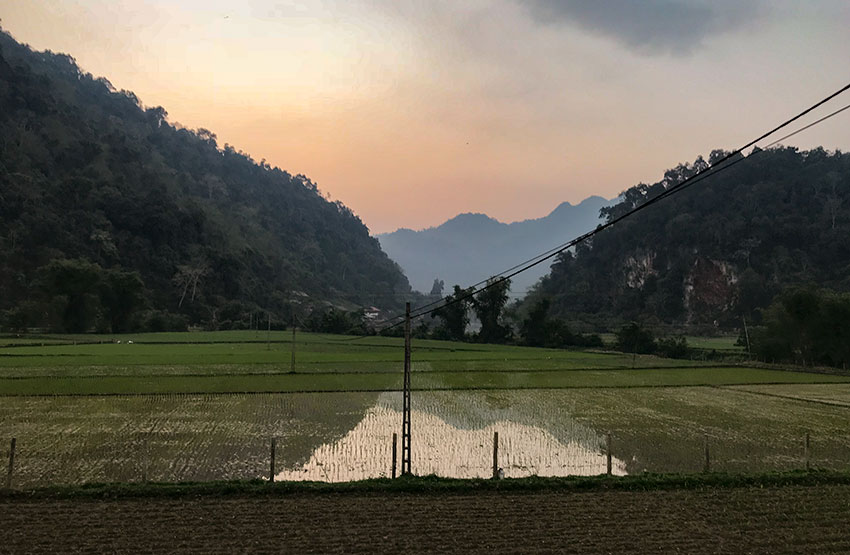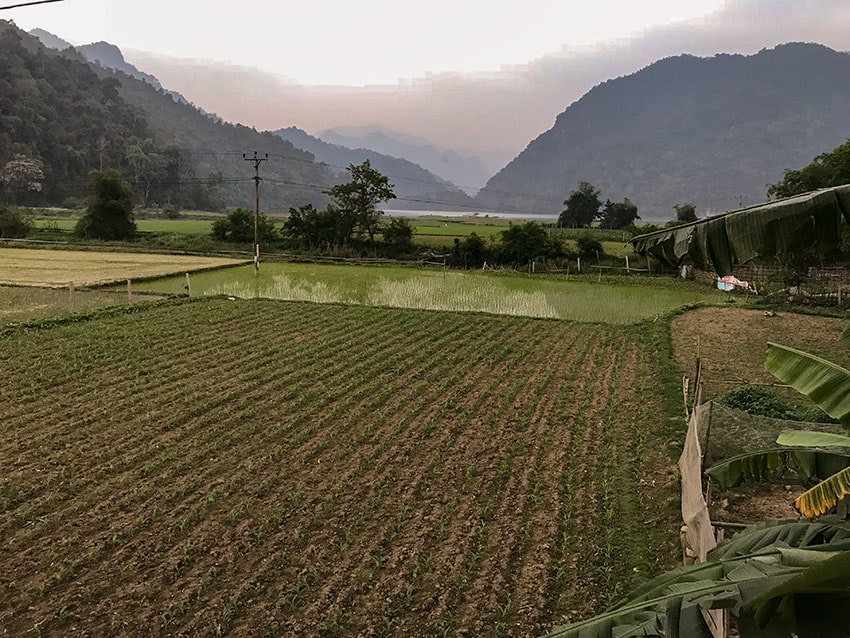 I like this place! Great view and the food is good. The room is one floor down from the main building and on the other side of the road. This way you do not hear any traffic. Birds and insects only. And I love the view too.
Support my blog!
Book your room here please. No difference for you but I get a little bit of Coffee money :-) Thank you!