Winter 17/18 – From Germany to Rayong, Thailand
December 17th, 2017
Took the bus to the tram, the tram to the train station. Took the InterCityExpress train to FRA. Wheeled my bag to hall B in Terminal 1 and got in line at the Kuwait Airways Check-In counter. About 20 minutes later my day was much better. Exchanged my big bag for a sticker on my boarding pass and was on my way to the REWE Supermarket. The last German beer for a few months to come and of course a Brezel. Kind of a tradition if you will – and every year it is the same good feeling. Leaving Germany when the worst is coming – the dark months when the sun will stay low or it is gray and cold and you will not even see the sun for days. Off to warm days in Thailand and – not so nice – gray ones in Vietnam. Well – let's hope for the best :-)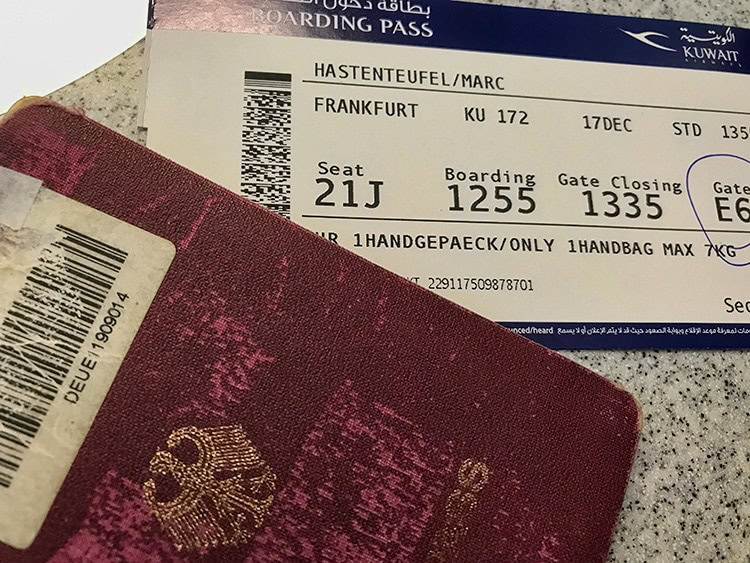 Ready to go to Bangkok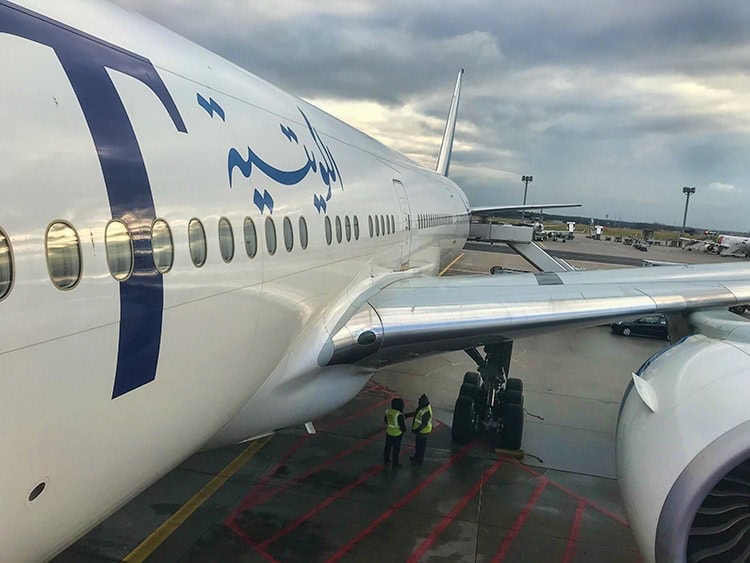 Kuwait Boing 777-300ER to Kuwait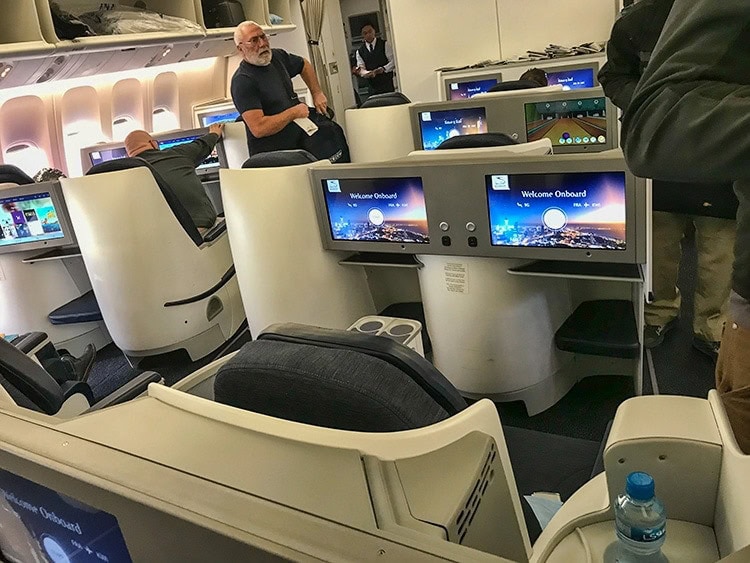 Business Class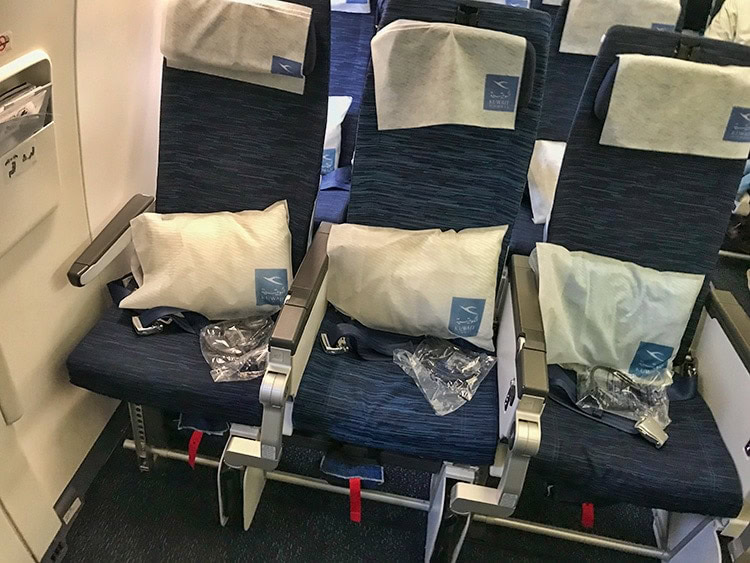 My class – at last an Exit Row seat! And YES – it is free on Kuwait Airways. Suck on that Lufthansa or all the other airlines that want money for an exit row seat.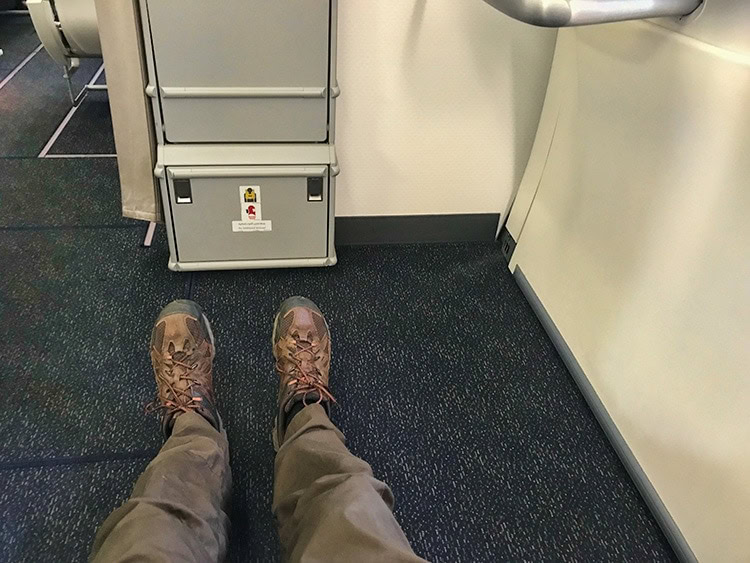 Legroom! Lot's! Me happy!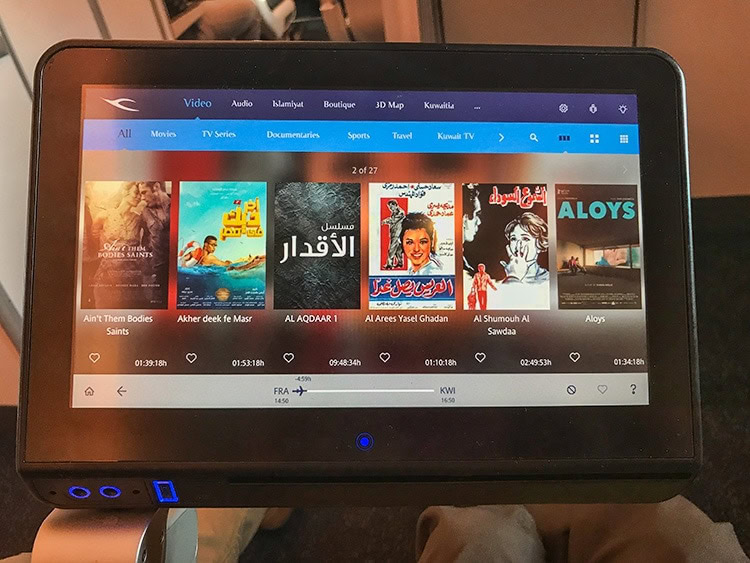 Nice big screen – even at the Exit Row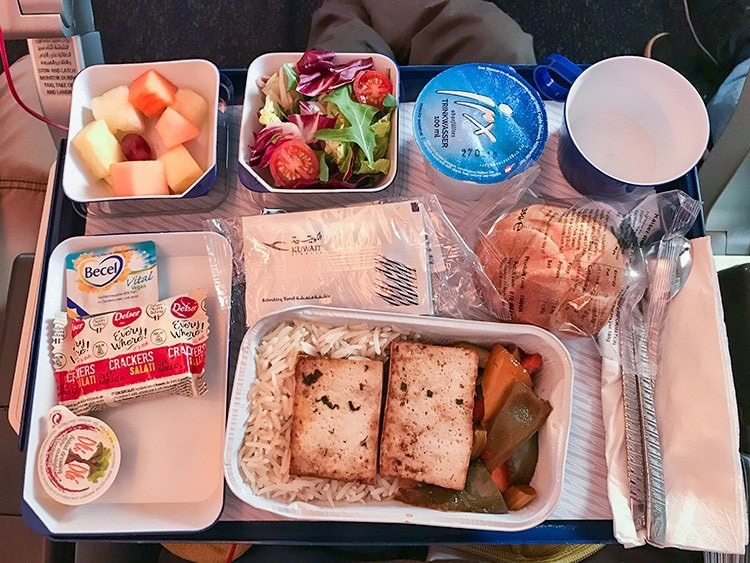 Vegetarian Non Dairy foooood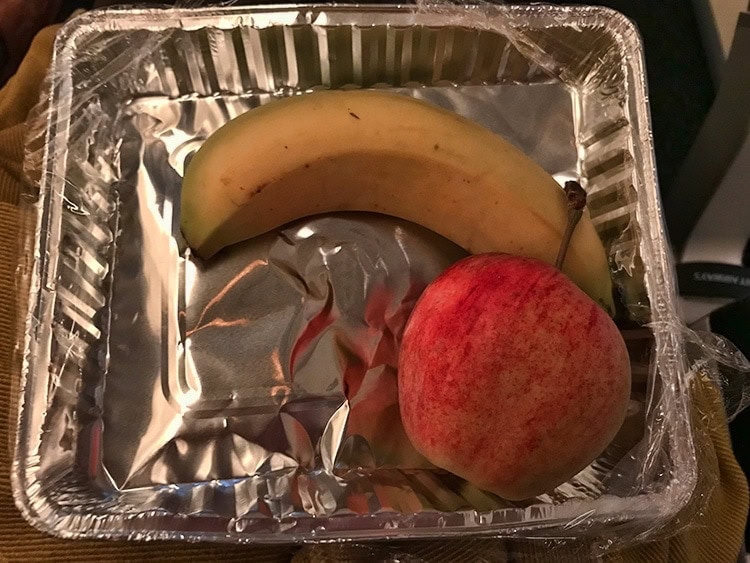 Vegetarian Non Dairy snack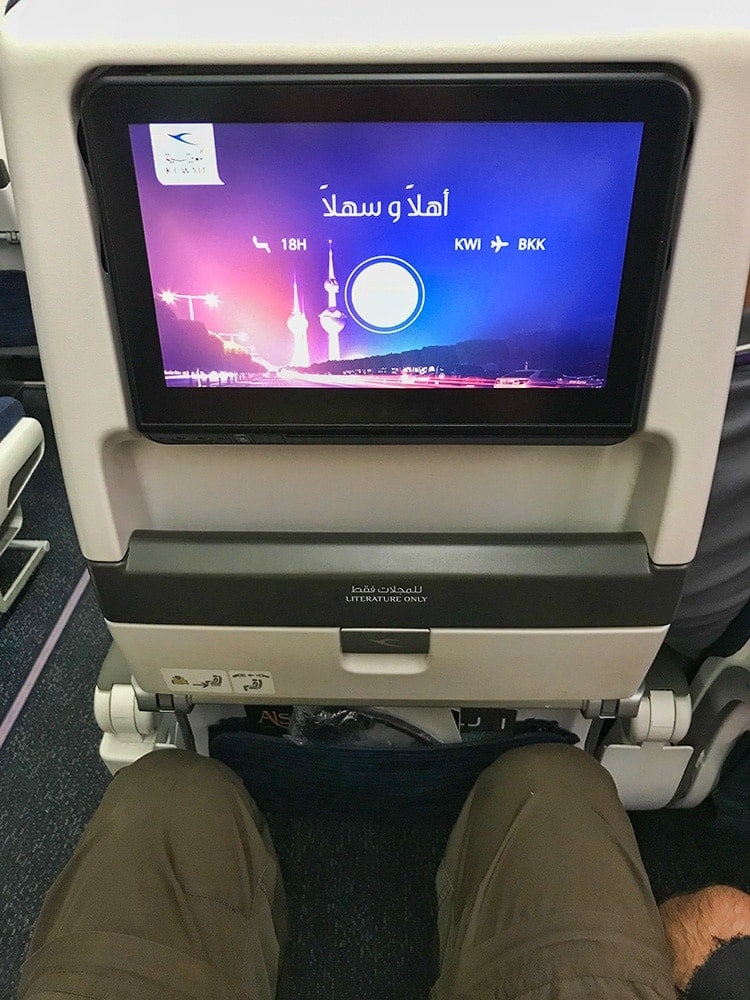 Massive screen at the standard Economy Class seat

And plenty of legroom at the standard Economy Class seat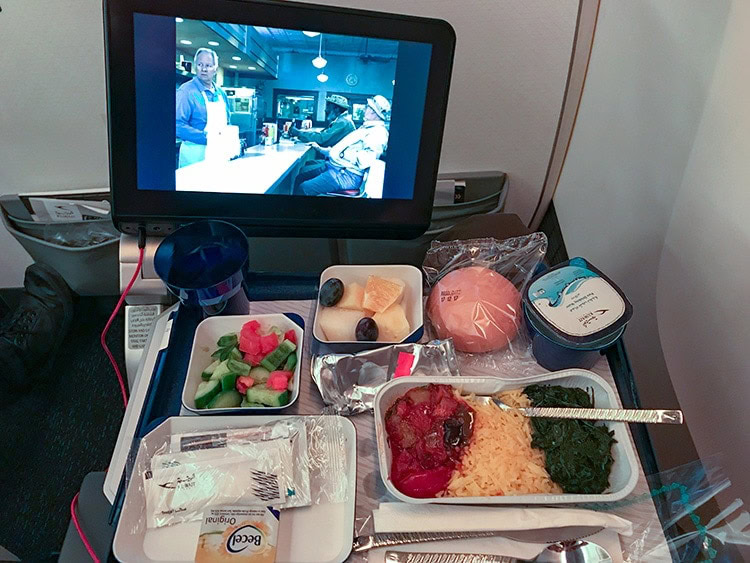 Vegetarian Non Dairy foooood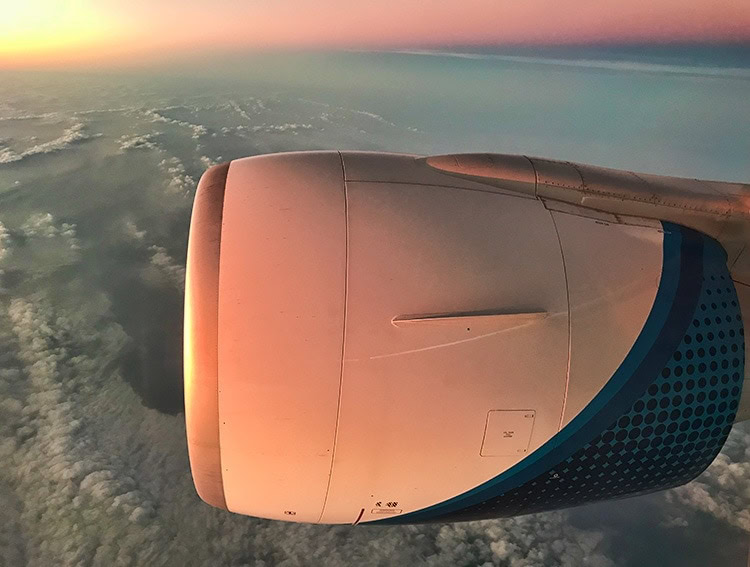 The GE90-115B turbofan, the world's most powerful jet engine with a maximum thrust of 115,300 lbf (513 kN). What a piece of engineering!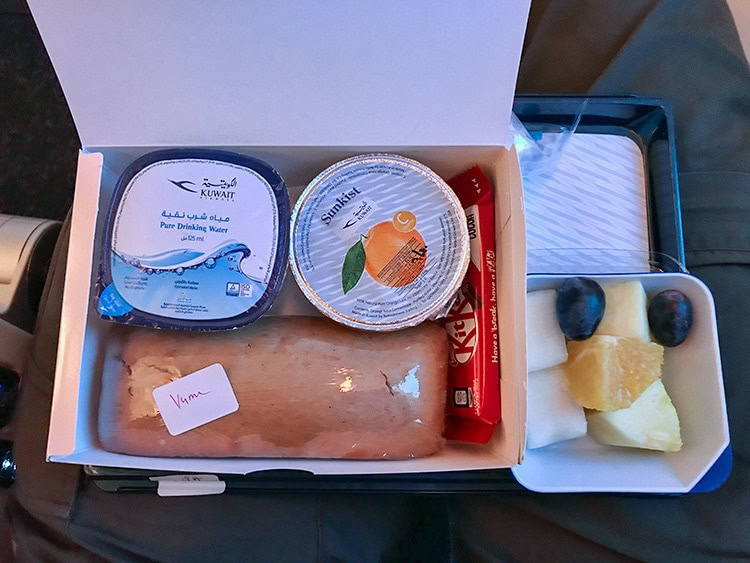 Vegetarian Non Dairy breakfast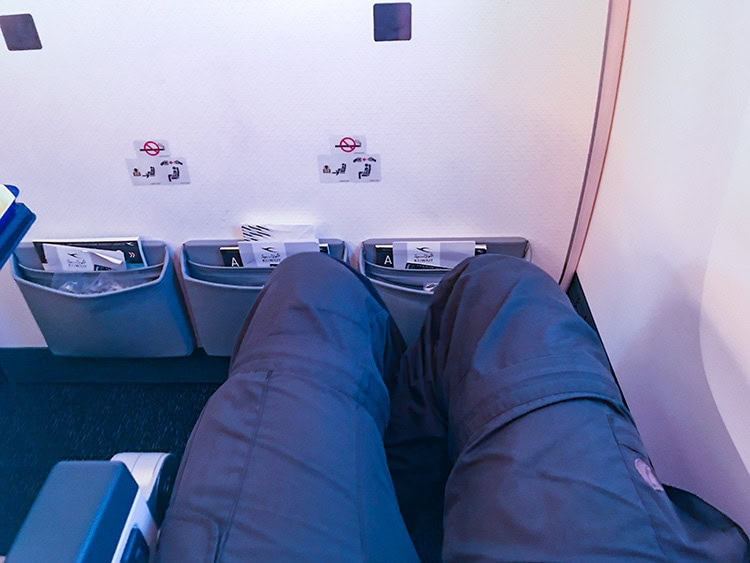 For the next leg I had a first row seat. Less legroom but still better than the standard seat.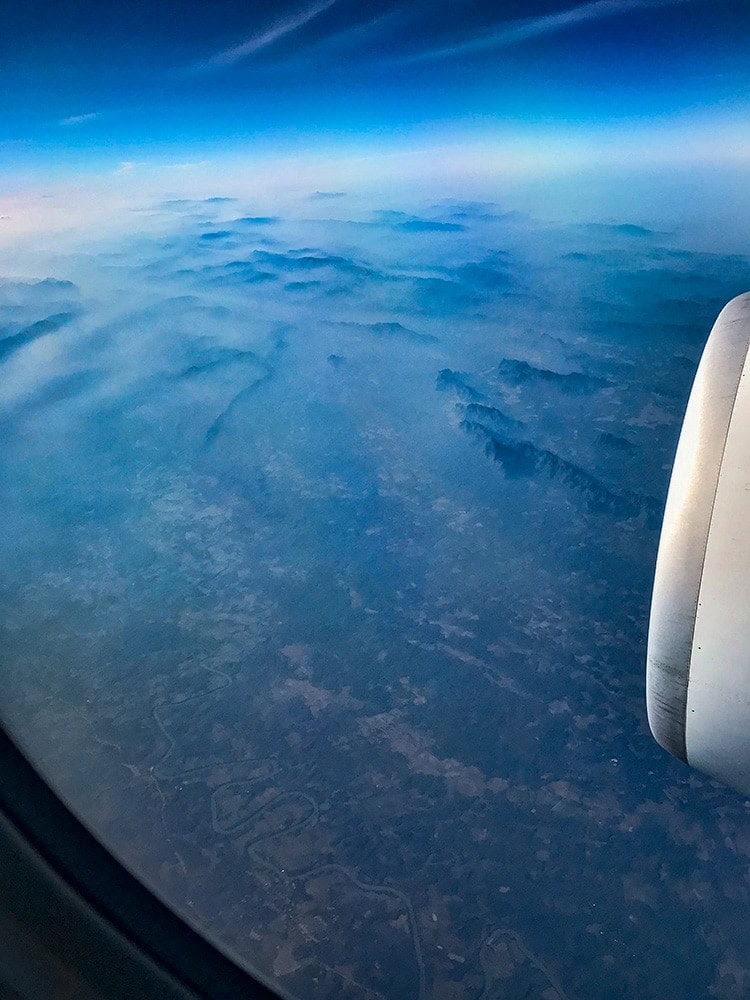 Thailand – with a snake river and some mountains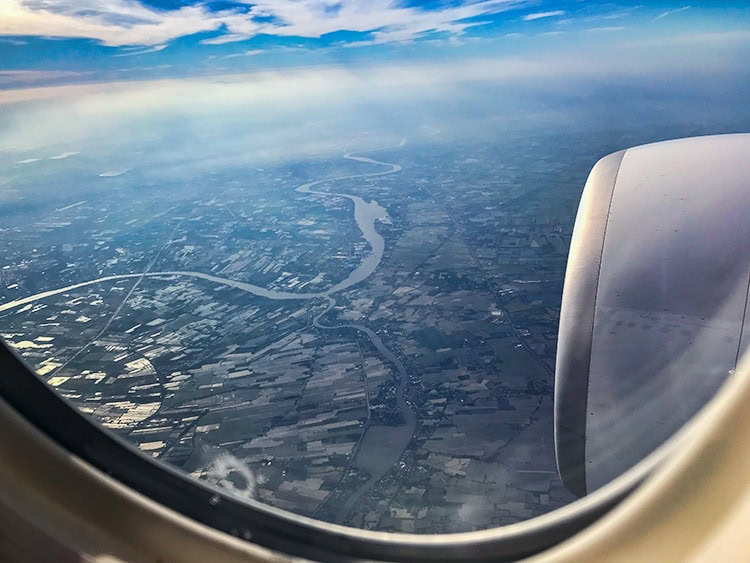 Getting closer to Bangkok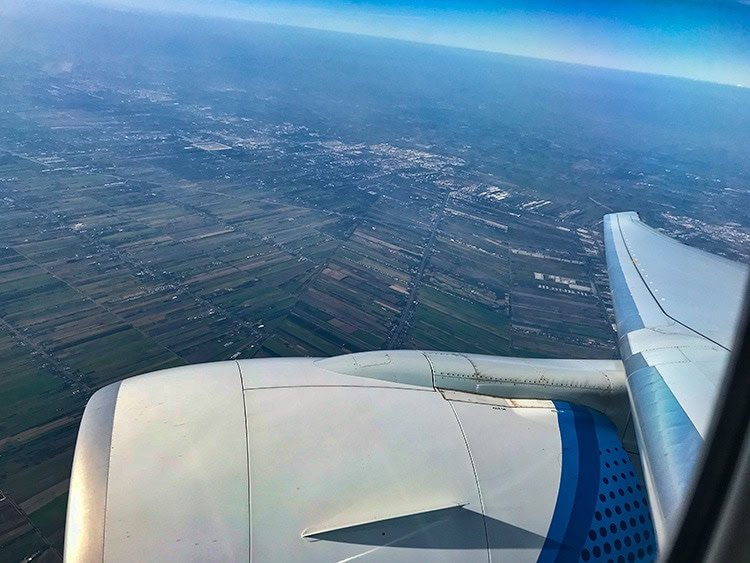 Less fields and more factories

And more houses as well

Bangkok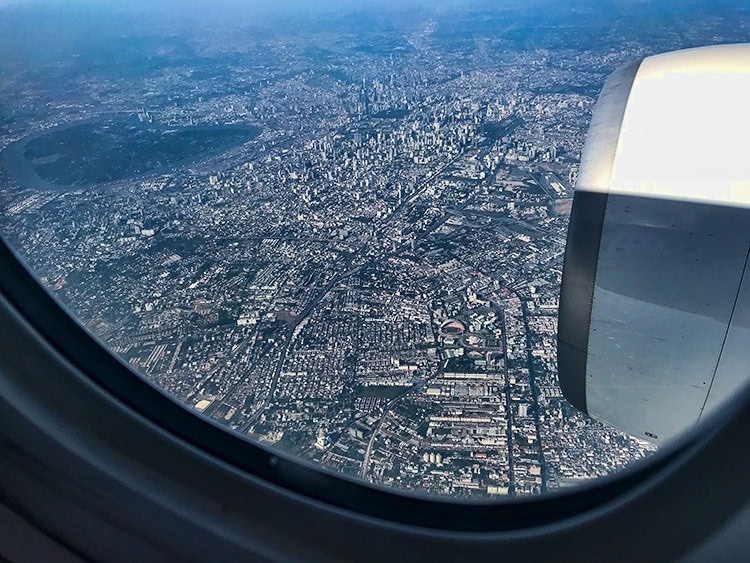 Bangkok downtown
Suvarnabhumi Airport Bangkok
How many times did I arrive at BKK? I do not remember but I know the first time was in 1989. BKK was, of course, Don Mueang International Airport. If you arrive at Don Mueang today it does look quite old and small but good memories. As usually long lines at immigration and many empty booths. Still much better than Chicago the last few times. Sawadee Kap! Khop Khun Kap and I had my 2-month visa stamped. Got the bag and was off to get a welcome beer at the little convenience store outside.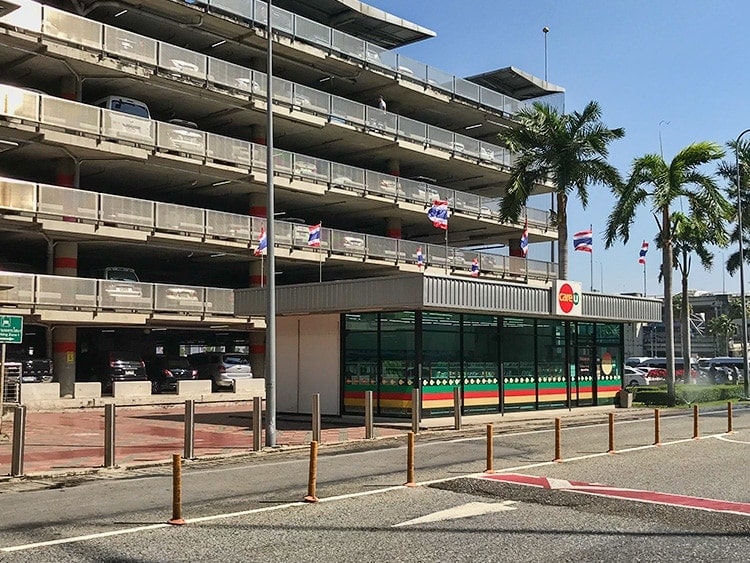 Outside of the airport you find a 7/11 knock off – so much cheaper than inside and cold beer all the time
Dee and Gerben are in Rayong. Dee want me to come over and meet her family. There is a Public Bus Station at the Airport with free Shuttle Busses. From there you can go places – but not too many. Still more convenient than going downtown to one of the big bus stations. This will only work if you go to one of the few places you can get from here…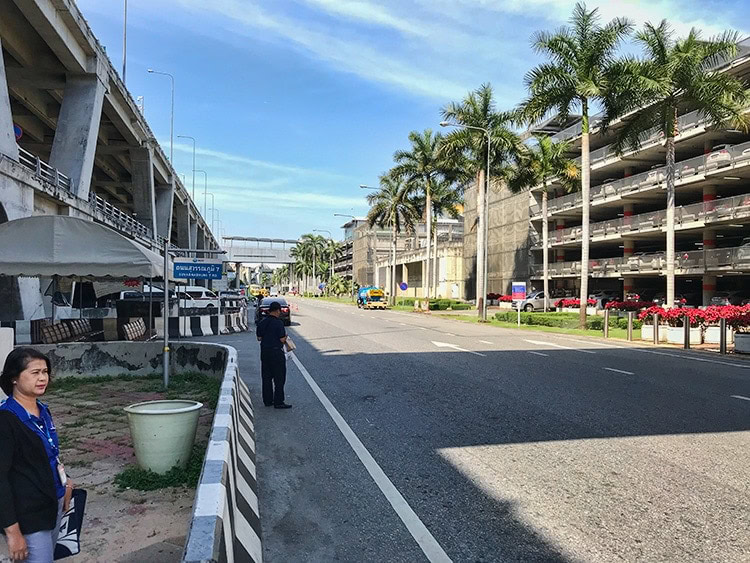 This is the bus stop outside the airport. You wait for the free shuttle to the bus station here.

At the bus station – I had to wait for about 2 hours. That was a long fight to stay awake.

Not to many choices

One of those cold cold bus trips but in the end they took me to the corner where Dee would pick me up later that day. Got my SIM card and called her. Thailand – I am here!
Rayong
They drove me to Dee's uncle's house or was it the house of her grandma? Whatever – grandma had a small shop there and a big fridge with ice-cold LEO. Things were good – if I only where not so tired. In the evening we went with some family for dinner. After that, I was very happy to sleep.

Poor fish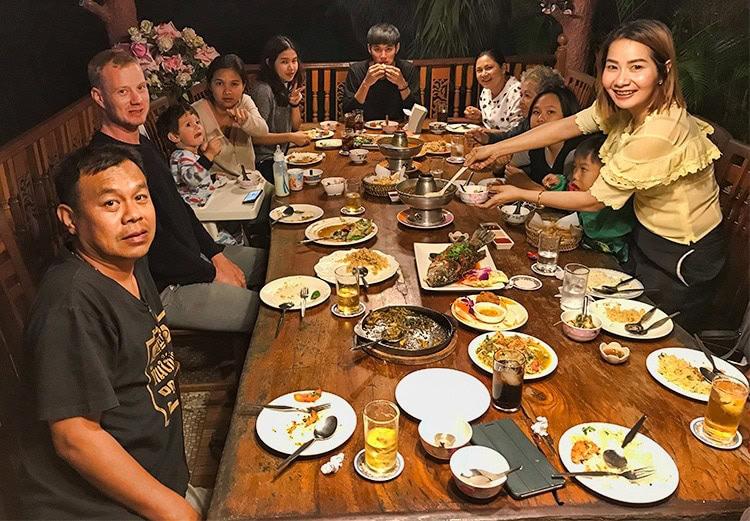 Big family dinner