Canada Trip 2019 – Frankfurt to Fredericton
2014 I was sitting in the breakfast room at Randy's place in Banaue in the Philippines. Kathleen from Fredericton was on vacation with her daughter Alexondra. Crazy Canadian woman that has not too much time to travel so she is always in a hurry. They rented a driver to go to Batad (check the pictures and go there!) I went with them and we had a great day at this part of the UNESCO World Heritage site.
The next winter she visited me in Pai with her other daughter Grace. This time we rented some bikes and drove over the mountains to Mae Hong Song together with Mitsos and Elena.
Finally, it was time for me to visit her in Canada. She lived in Fredericton in 2019 so I booked my flights to the far East of Canada.

Frankfurt International Airport
I had quite a cheap flight considering it took me all the way to Fredericton. I was under the imagination flights in Canada are about the same as flights in Europe. Boy was I wrong! They are about 10 times more expensive compared to flights in Europe if you are unlucky. But for now, I had to get up early to be at Frankfurt International and catch my Plane at 9:10 to Amsterdam. There I had almost 2 hours to find my next gate and continue to Toronto. Another 7 hours in Toronto and I had the last flight for the day to Fredericton. So far so good.
Look – there is my plane and it will be a nice sunny day. Everything looks fine – but…
The nice lady behind the Lufthansa counter announced a 1-hour delay. No need to panic – still had about 50 minutes in Amsterdam to change planes. After a while, she added another 30 minutes. And after a while, she called my name. I walked over to the counter and she put me in another plane that left a bit later and went straight to Toronto. Why not??
I got a new ticket and went outside the airport to go to the REWE supermarket for some food and beers. Started the walk to security and the gate at 12:30. You never know!
The Flight to Canada
There was a time when I booked with Lufthansa or other European carriers to fly to Asia. But that time is long gone. The "Oil Country" airlines are so much better if you look at the legroom in the plane and the entertainment. If I fly to the West I have to get Airlines from Europe, the US, or Canada to get there. So let's see what we get today.
Toronto Airport
There was really nothing I remember from that airport apart from things that you do not have to remember….
The plane was almost empty. I had the last seat at the back. But the nice flight attendant noticed that I can not even walk in this small aircraft. So she gave me a biz class seat in the front. Thank you!!
Arriving at Fredericton
Kathleen is what you would call on AirBnB a super host. She picked me up at the airport, had a nice room ready, left the heater on in the pool, and made sure I was feeling at home from the very first second. I felt like a VIP in a 5-star hotel the whole time.
The house is a bit outside of Fredericton – in Suburbia. Had to chill a bit in the morning before heading to town.
Fredericton
Fredericton is the capital of New Brunswick. It's known for its Historic Garrison District, an 18th-century British army base. That is what Wikipedia tells you. Since Kathleen worked I had time to explore Fredericton on my first day. Here are some pictures so you know how it looks – how the pretty parts look…

Walked down the hill since I was not aware of the shortcut over the highway. Plus back home it would never cross my mind to cross a highway. The first stop was the Forest Hill Cemetery.
Forest Hill Cemetery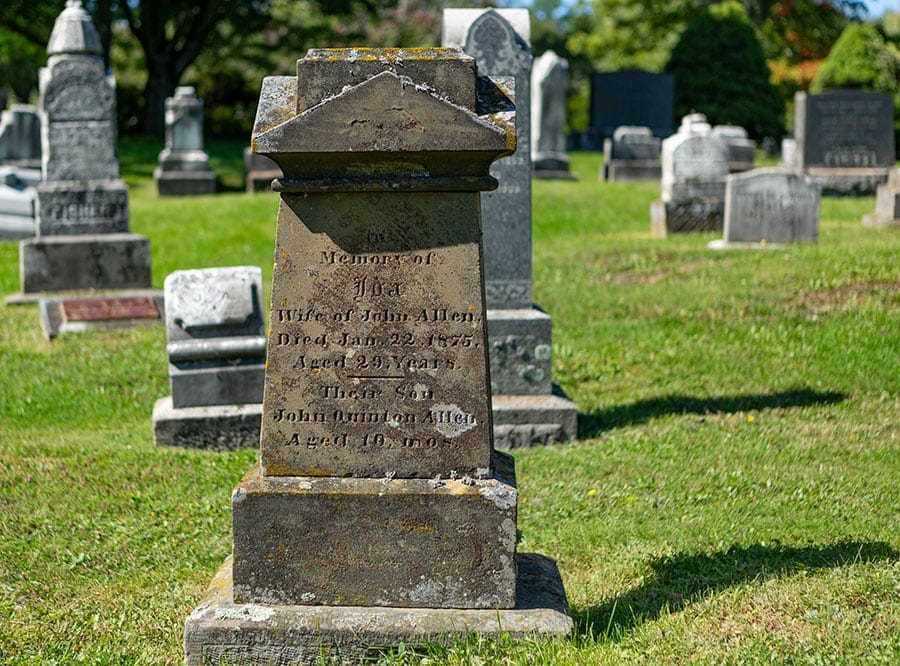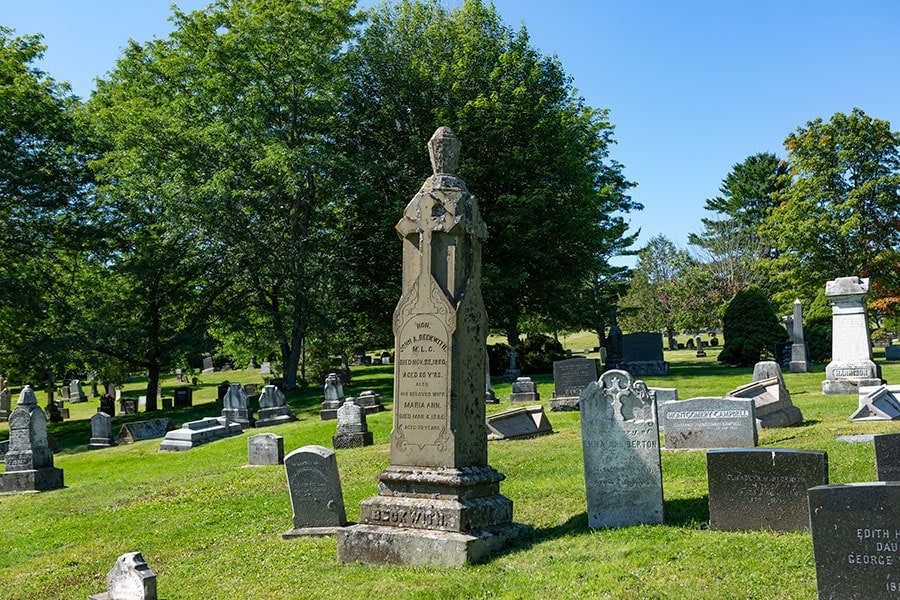 Along the Waterfront
If you walk along the river towards the center of Fredericton you pass a few beautiful houses. Most of them were built in the 18hundreds. If there would not be a road between them and the water it would be almost too perfect. One of them is a Bed & Breakfast – if you look to visit one day – stay there!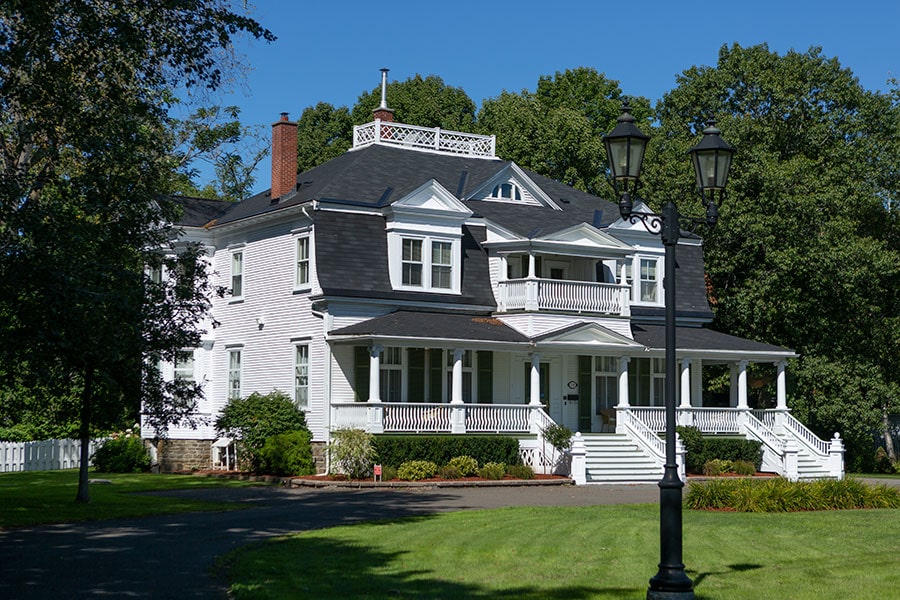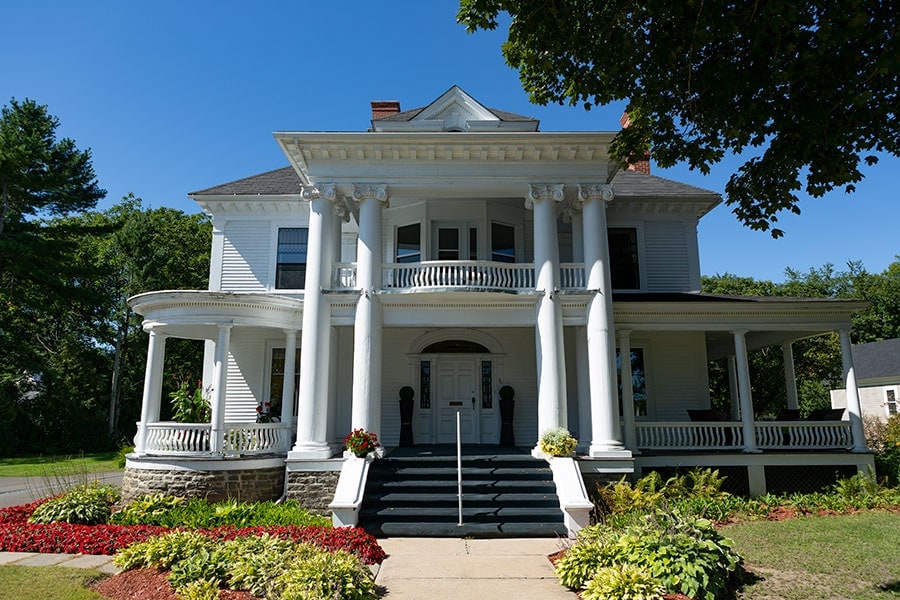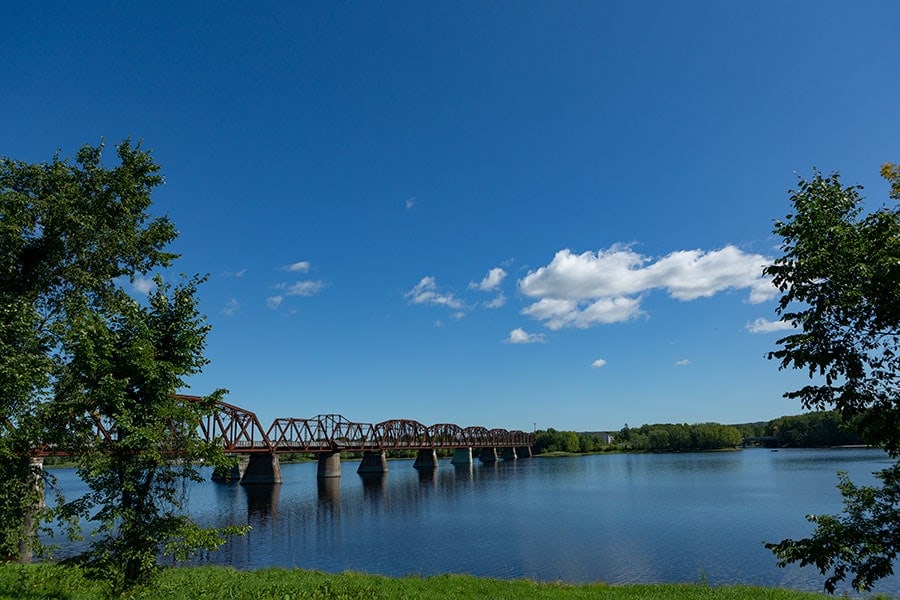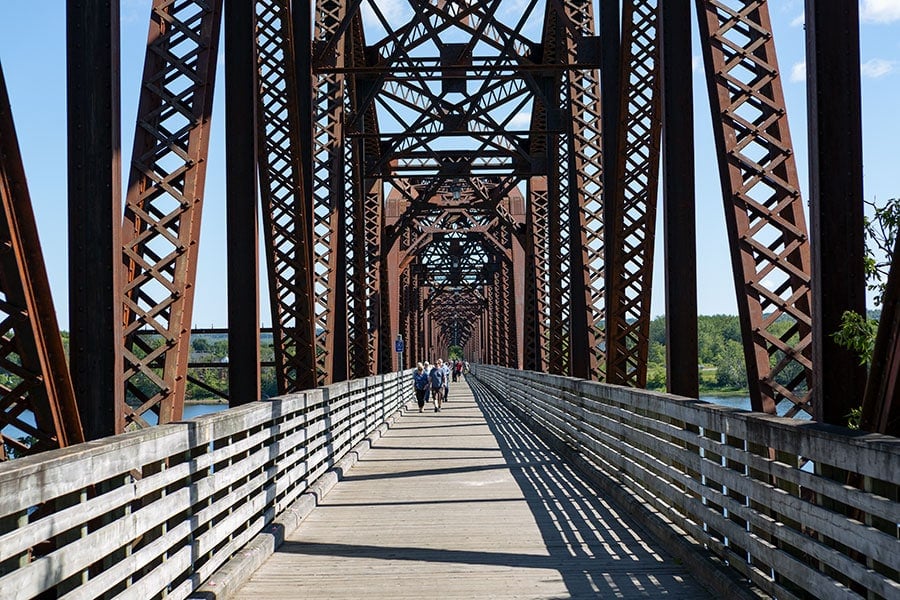 Downtown Fredericton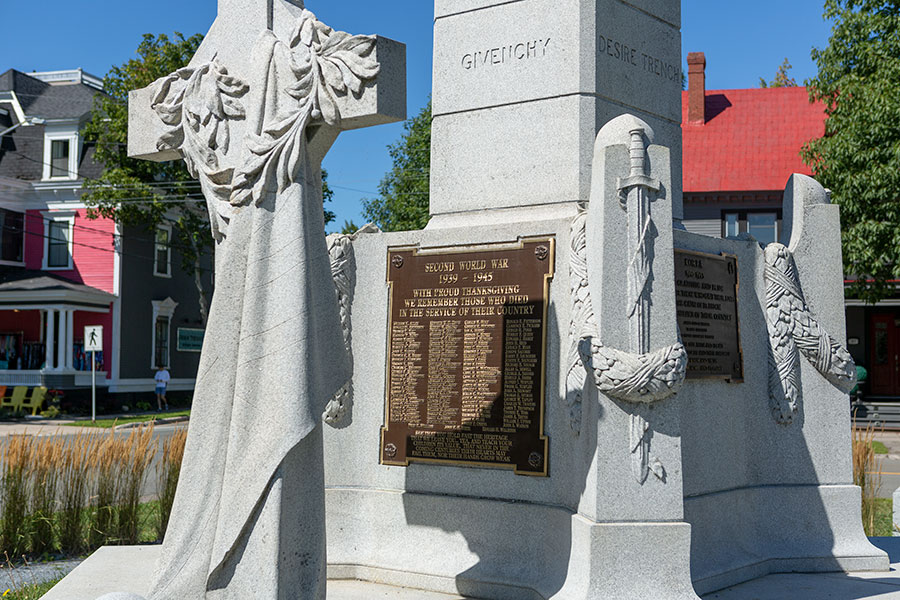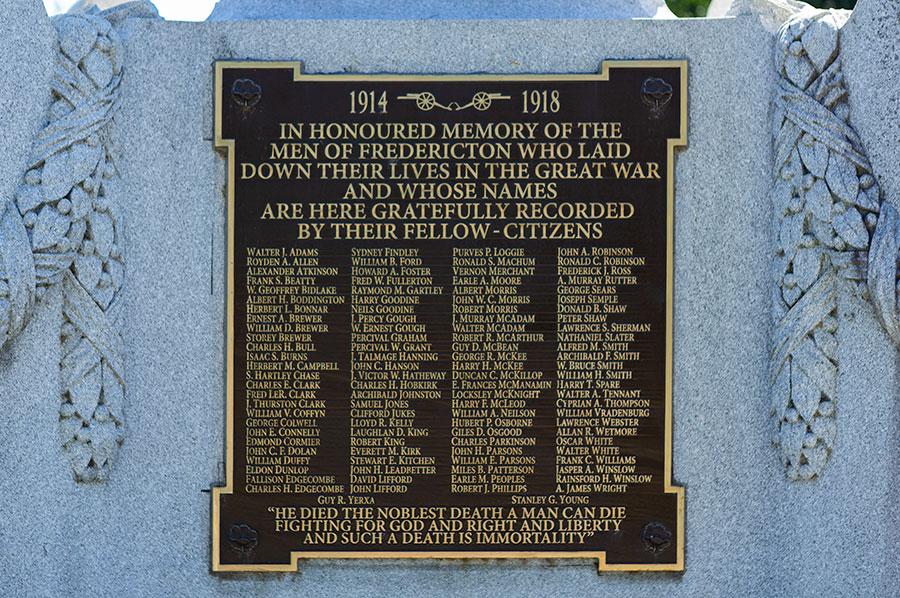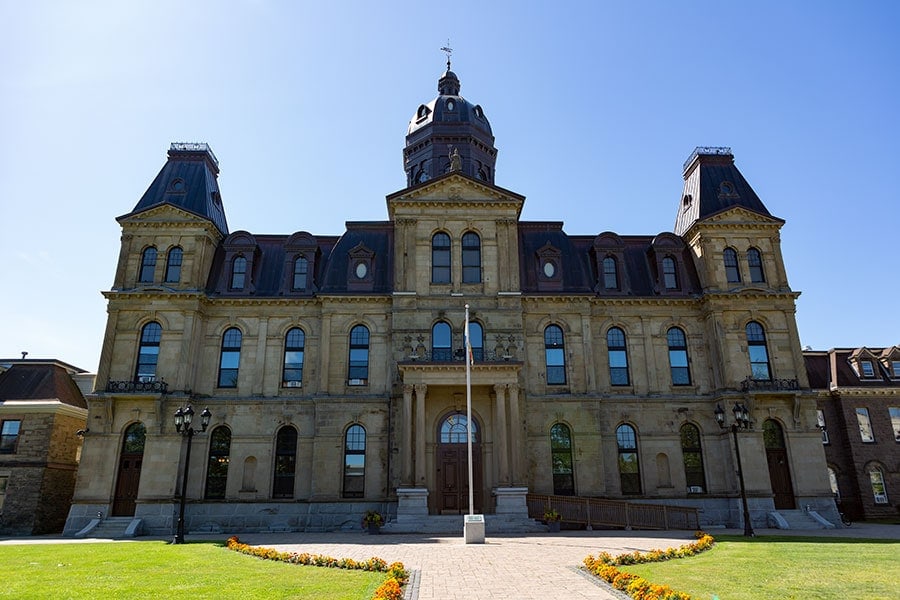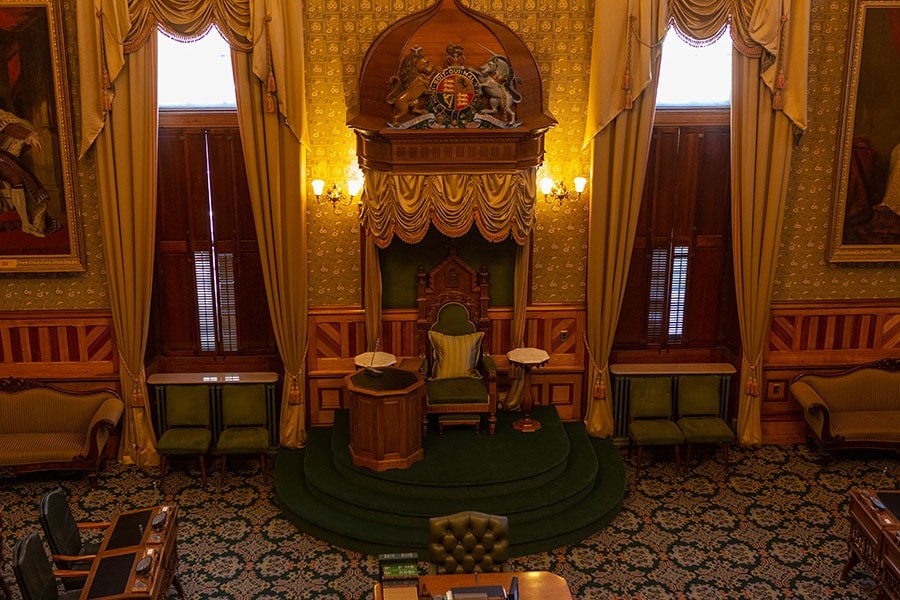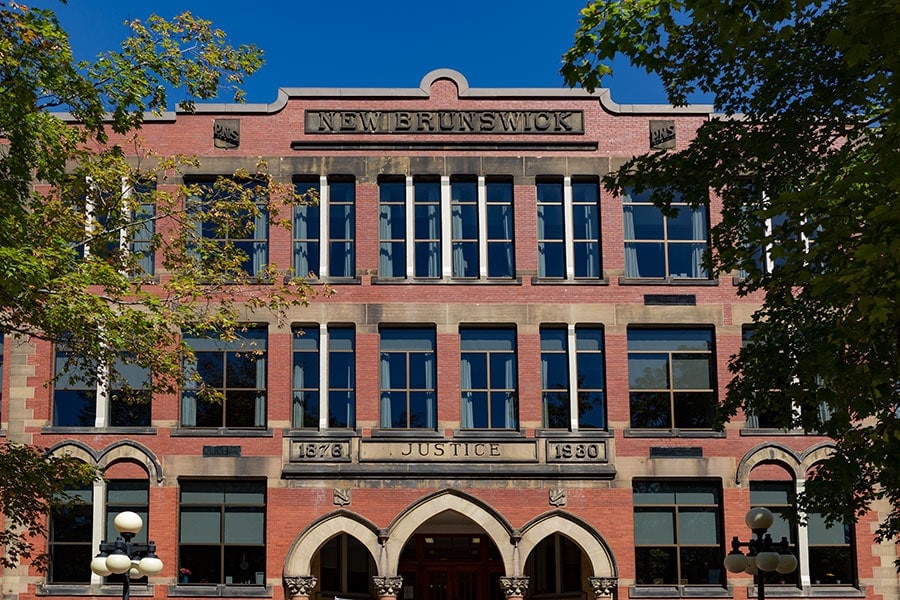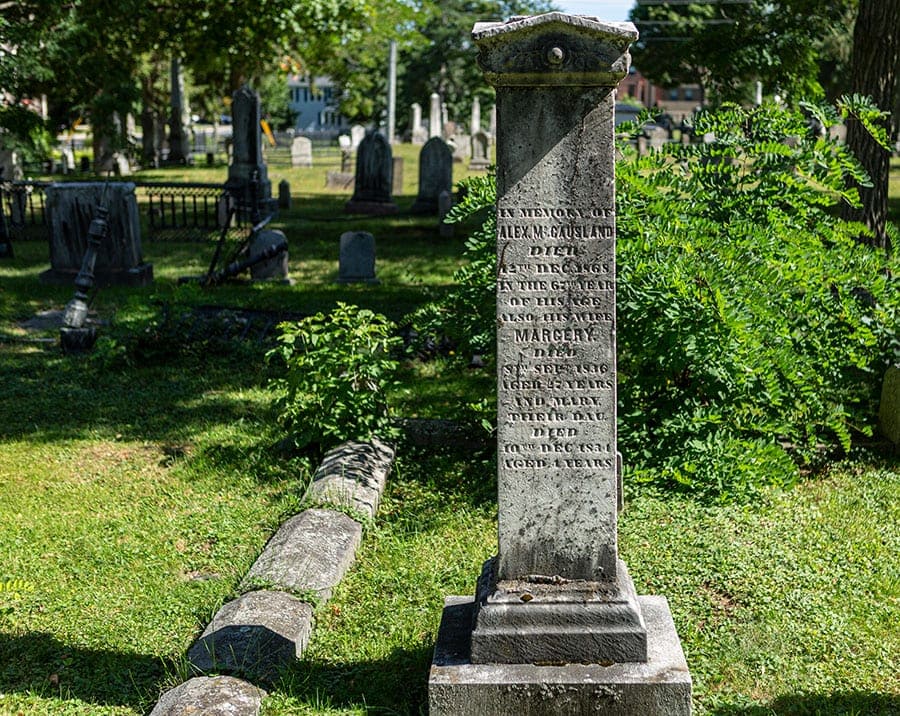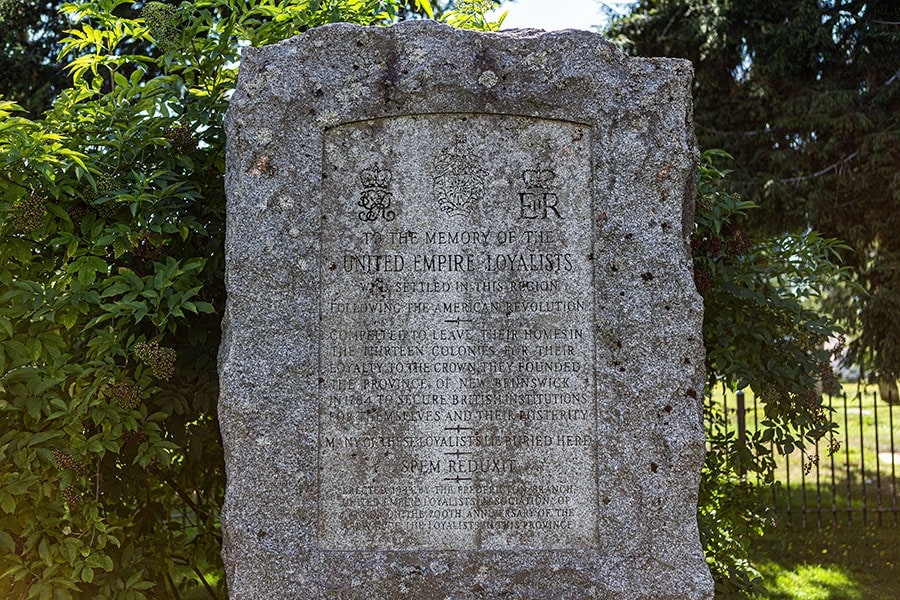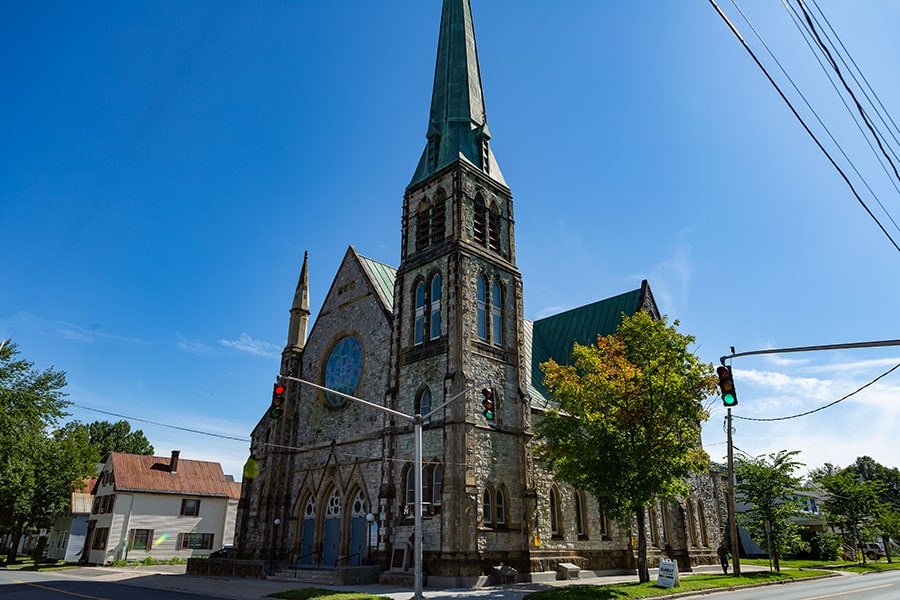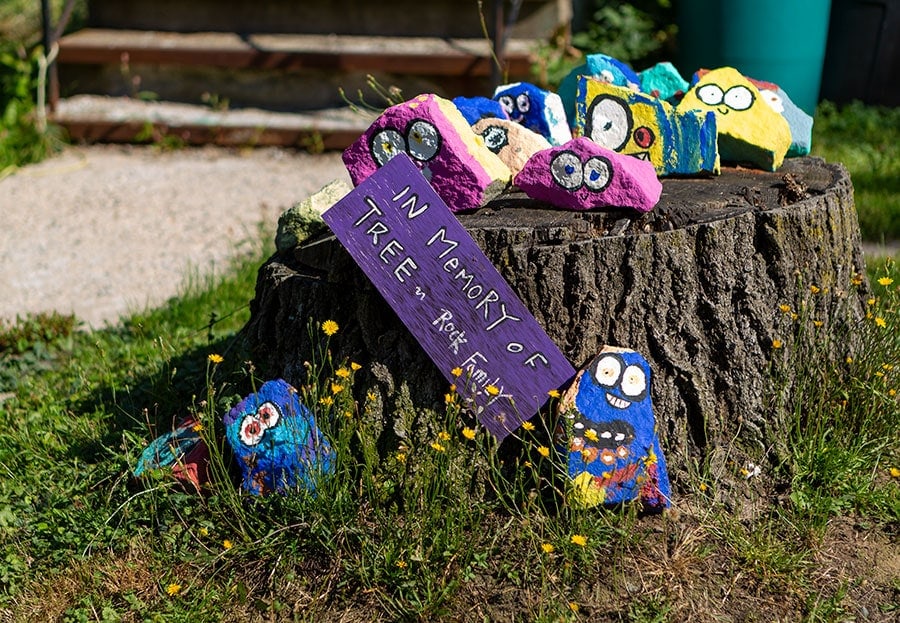 Kathleen trains some kids a few times a week in the afternoon. Walked up to the field and watched them. Later we drove back home again and it was time for dinner. Great first day in Fredericton!