Winter 17/18 – From A Loui to Phong Nha
Had a nice evening with Rin in A Lưới. Slept well at the Thanh Quang Guesthouse. After a coffee, it was time to put the bag on the bike. Paid the room and I was on the move again.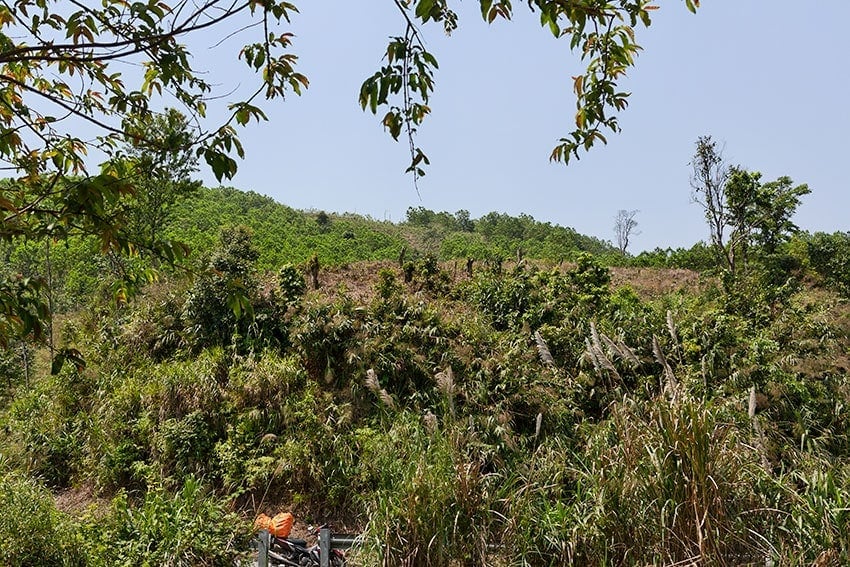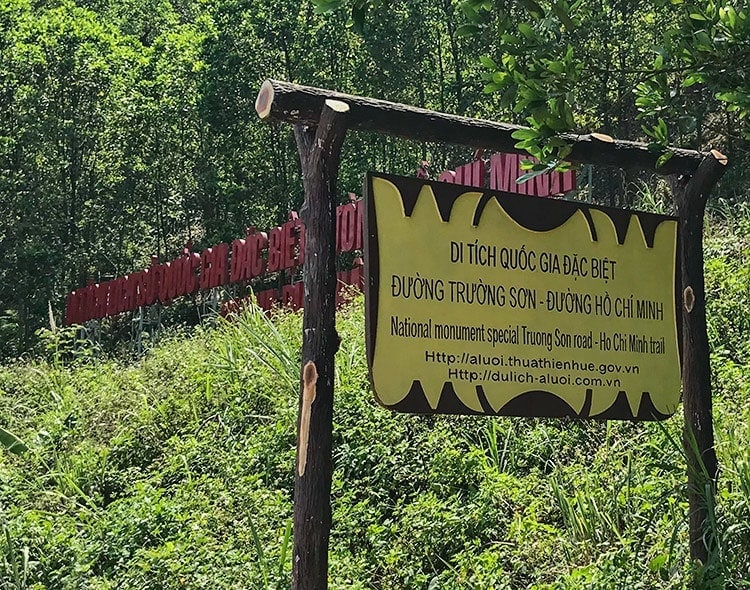 No need to type in that web sites. One is dead and the other one leads to a big site where you will not find anything if you do not speak the language.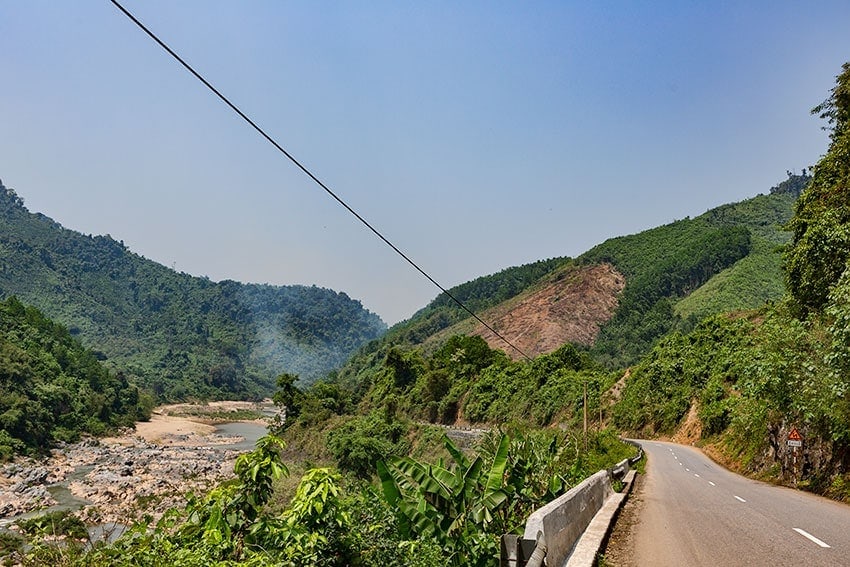 I have two pictures from Winter 15/16 and Winter 16/17 in this blog post.
A Night in Khe Sanh
Stayed at my usual Guesthouse in Khe Sanh. Had some dinner and a early night. The next day I continued my ride to Phong Nha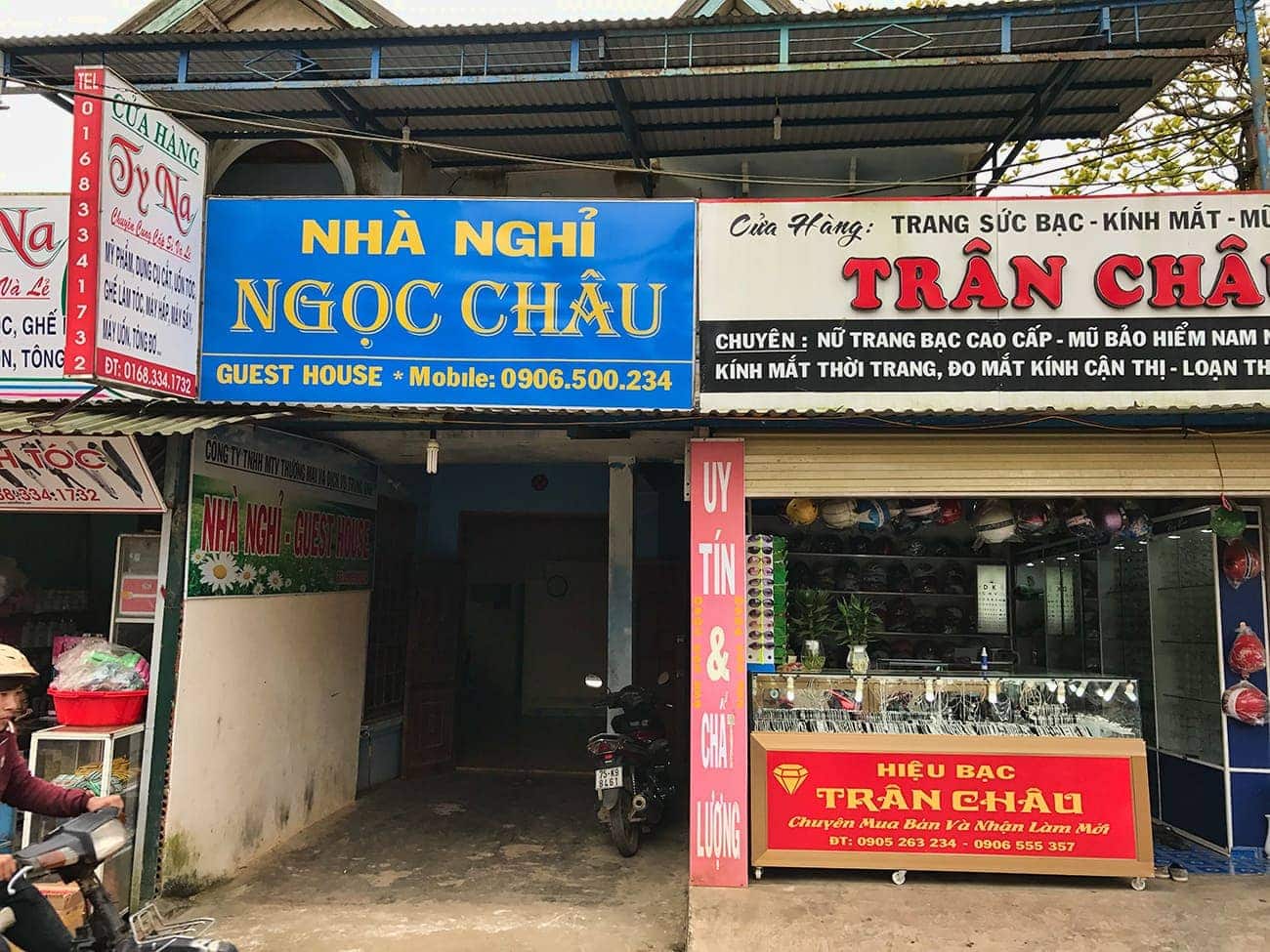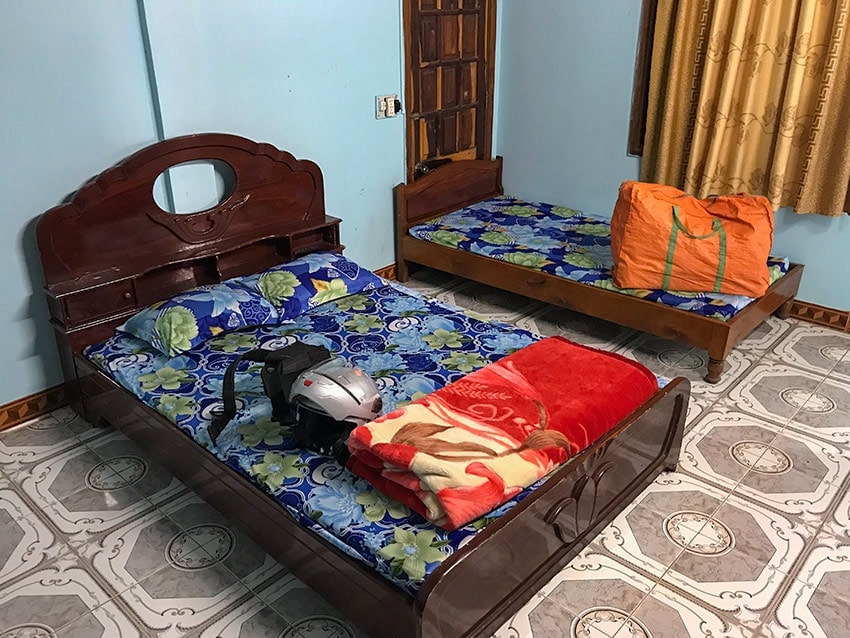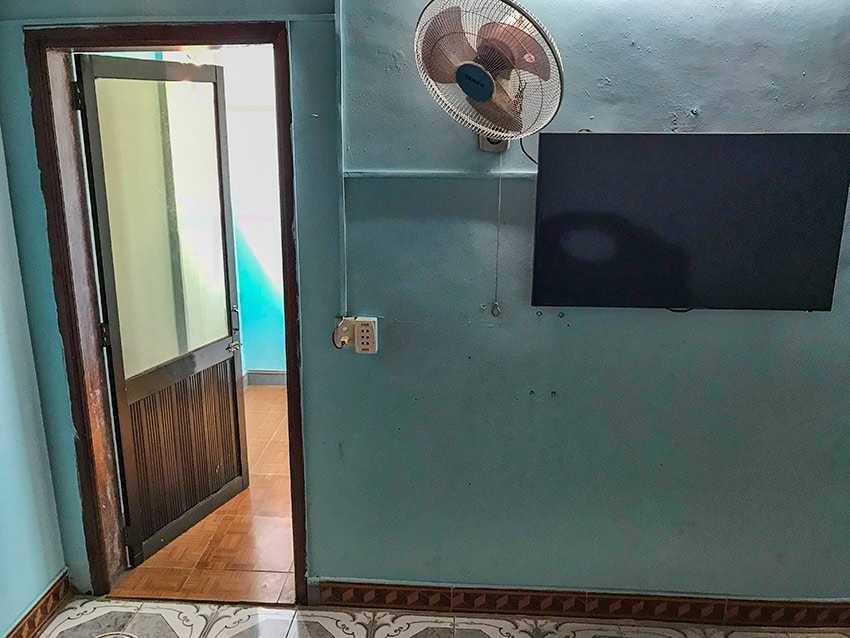 Today I drove only 106 kilometer in 3 hours. Not really to much but no way to drive from here all the way to Phong Nha if you start as late as I usually do.
If you are in the area make sure to stop at the Khe Sanh Combat Base. The base is on the way towards Phong Nha a few kilometers after Khe Sanh. Read up before it or at last after it. It was one of the most dangerous places in the war. Here is a link to the Wikipedia article about one famous battle: The Battle of Khe Sanh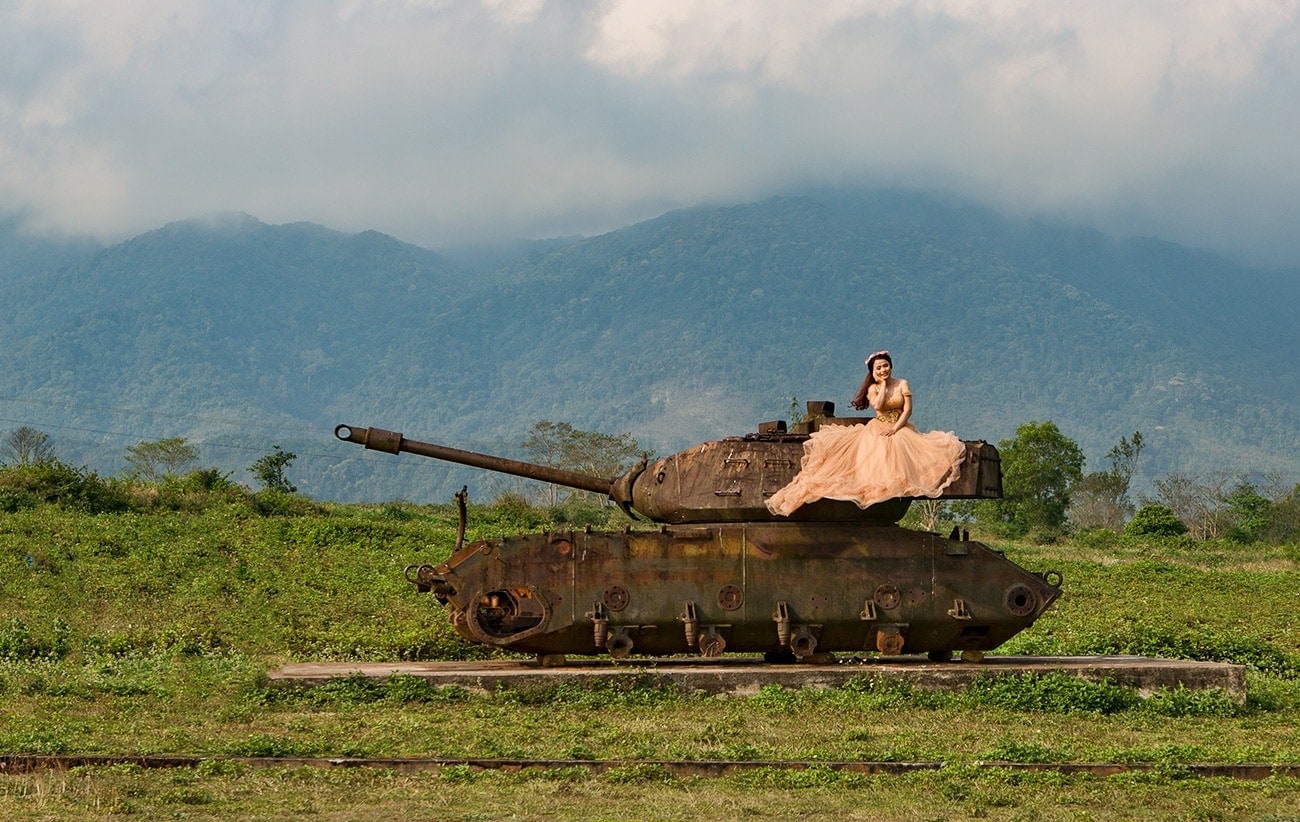 And here are a few pictures from last years visit
From Khe Sanh to Phong Nha
Last year when I drove this part of the Ho Chi Minh Road they where digging holes for the power poles. Now they have power and you can see satellite dishes on most of the houses. It is the same all over the place. First they get a TV and watch shitty shows. Product placement and commercials tell them what to consume and the whole place starts to change quick into "it looks all the same no matter where you go". Luckily I found some places without power on this trip. But it gets harder and harder.
Guess the locals do see that different. Of course, I would be happy if I have power at home. But I am a tourist and see things very selfish and different.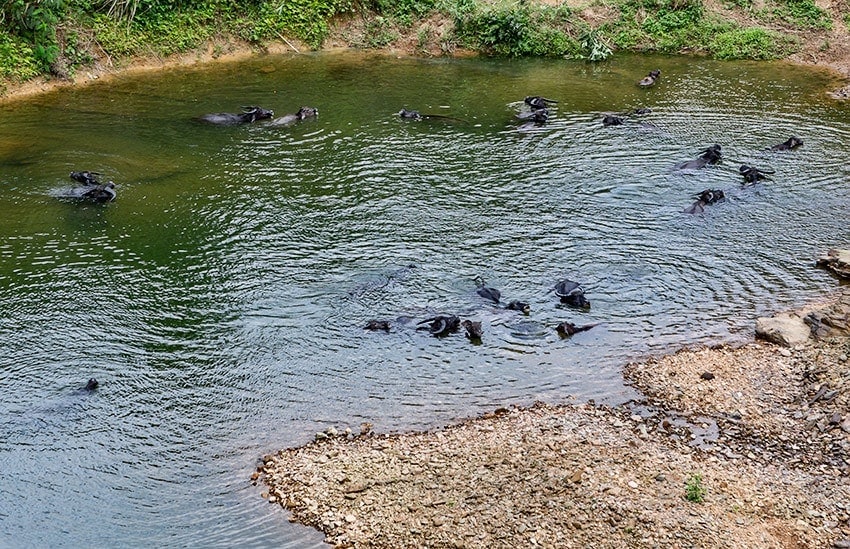 Today something went wrong!
There was a new gas station but I still had enough gas. So I drove on – that was a big mistake. The station I wanted to fill up was closed and so where many of the small stalls on the road that sell you gas in bottles or pump it for you out of a barrel. I got to the fork at the road where it went down towards the sea again. Not sure if I could make it to Phong Nha with the gas that was left I decided to drive down and fill up at the next station. Which was almost at the beach! And I had to drive up again to get the best bit of this days drive. The limestone mountains before Phong Nha.
But this went not well too! As soon as I got back up again heavy fog moved in and it got cold and wet. Could not see a thing – had to concentrate on the road in front of me. No nice view with a sunset like last time.
In the end I drove 291 kilometer in 8 hours. With stops for gas, pictures and food.
The Thành Đạt Hotel in Phong Nha
Thành Đạt Hotel in Phong Nha is only a few meter away from Tran's place. And it is nice and clean.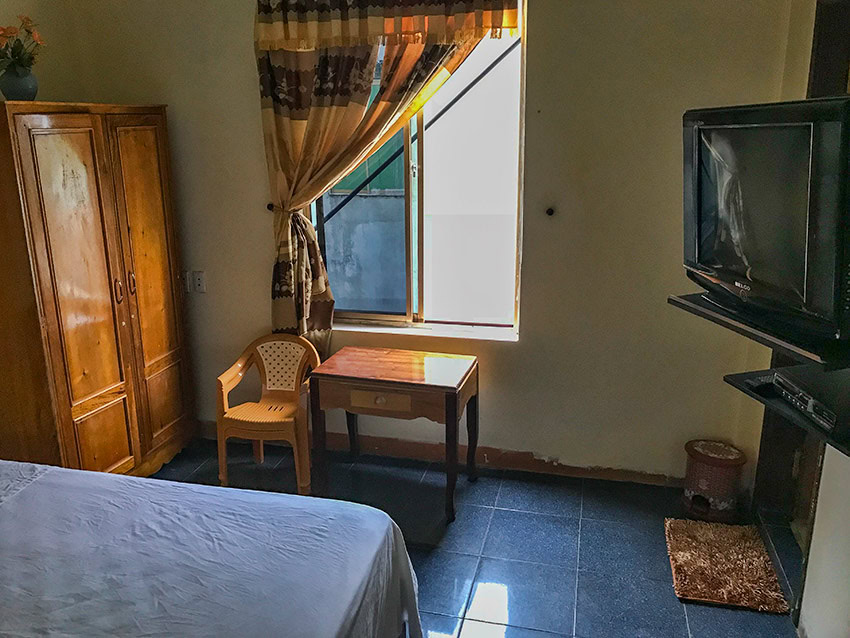 The hotel has a new name: Elegant Hostel and it is on booking.com
Support my blog -> Book your room here: