Had a good breakfast at Vu Homestay at the outskirts of Hue. After that it was time to load the bike and drive to A Lưới to meet a friend for lunch.

Close to the Guest-house in Hue one finds the rest of a business idea that didn't work to good.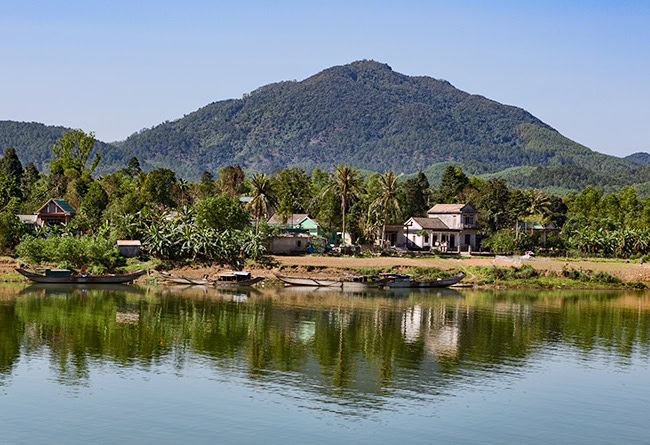 Thị xã Hương Thủy over the river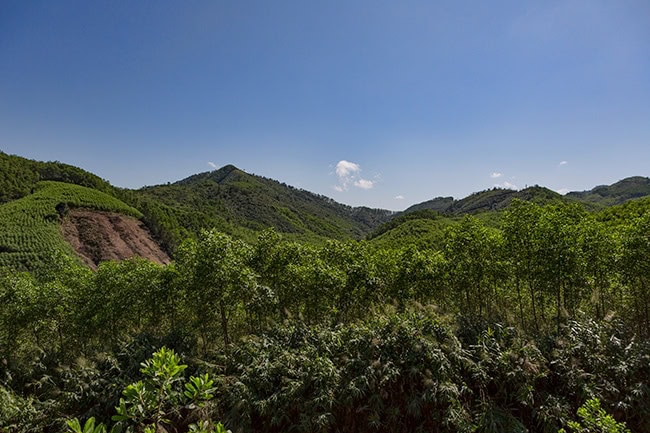 Farming cuts into the forest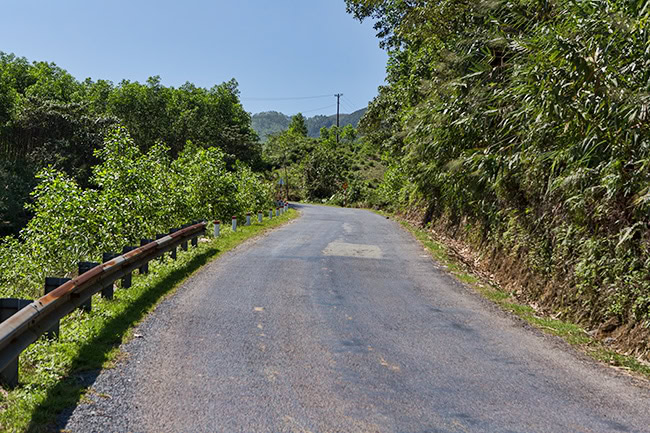 Stopped in A Lưới to meet Rin for lunch. Thank you very much – that was a nice lunch break. A Lưới is on the Ho Chi Minh Highway again. So up up North it was!

On the Ho Chi Minh Highway – The locals dry grass which will become brooms later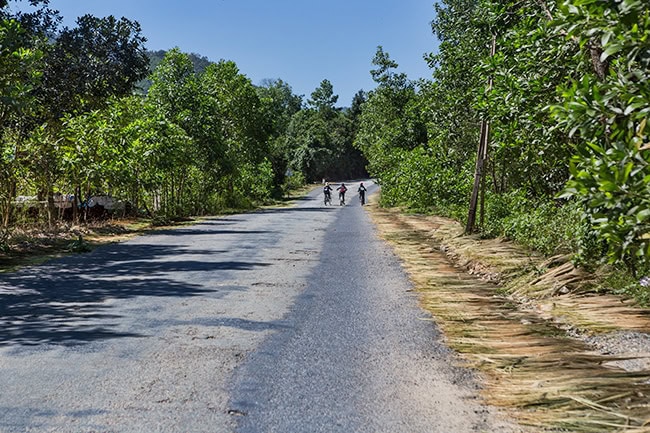 Not a lot of traffic here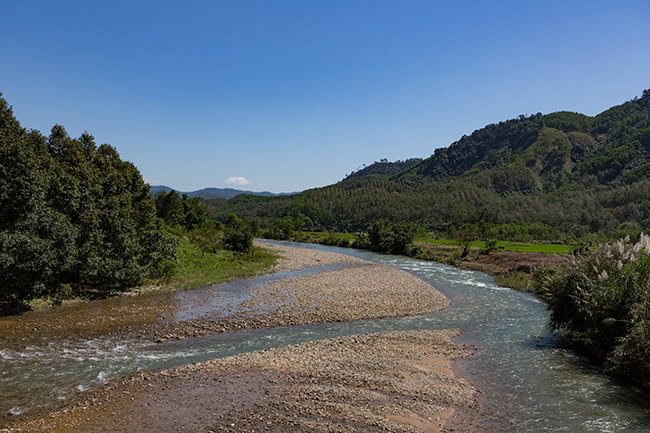 Lots of farmland left and right of the river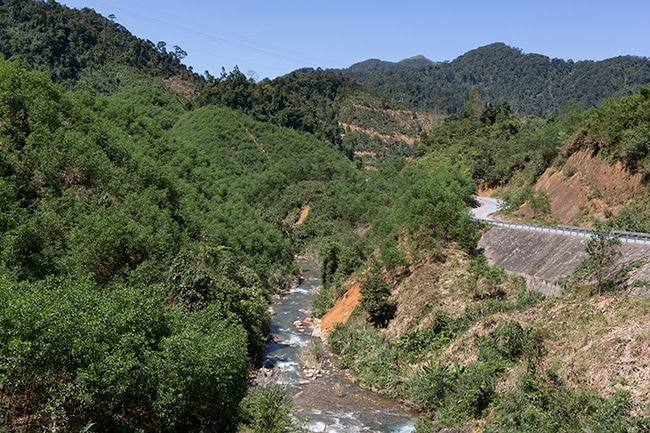 Not a lot of forest left at this part of the road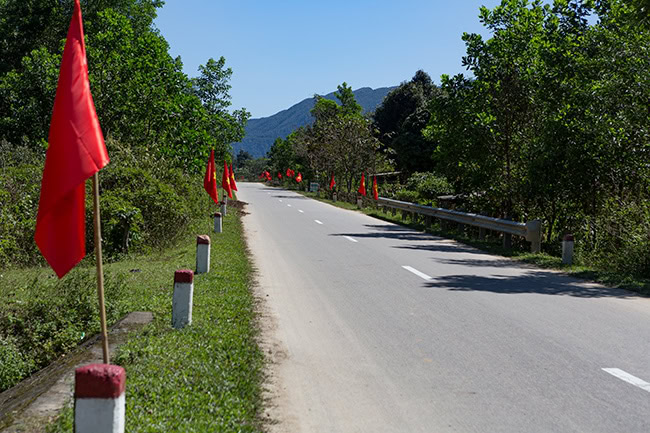 Tet decoration in the villages along the road. Here we are in the outskirts of Ta Ay.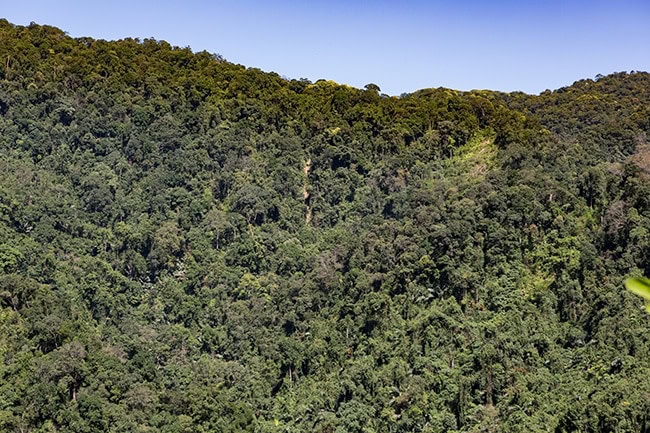 More or less original forest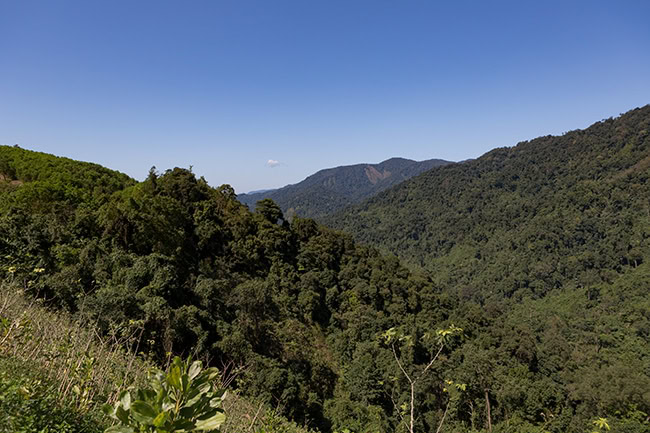 Blue sky and green forest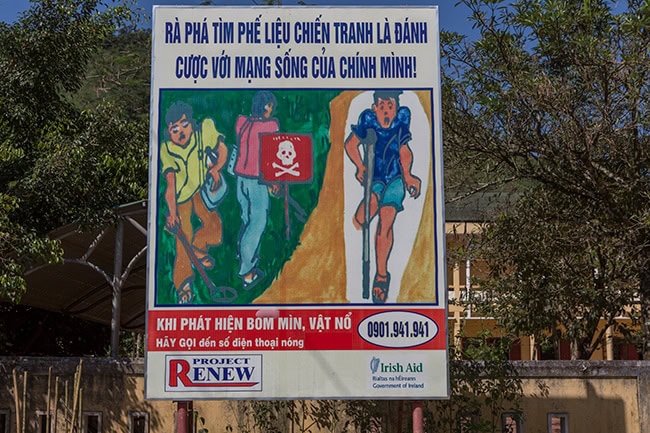 In a little village in Quảng Trị province. Still a lot of unexploded ammunition in the ground.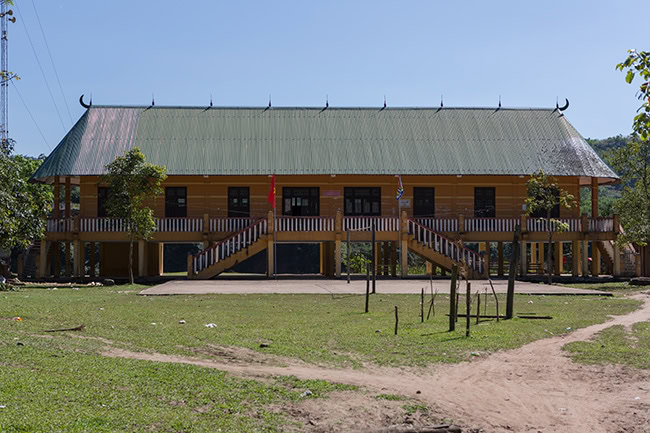 A new "traditional" town hall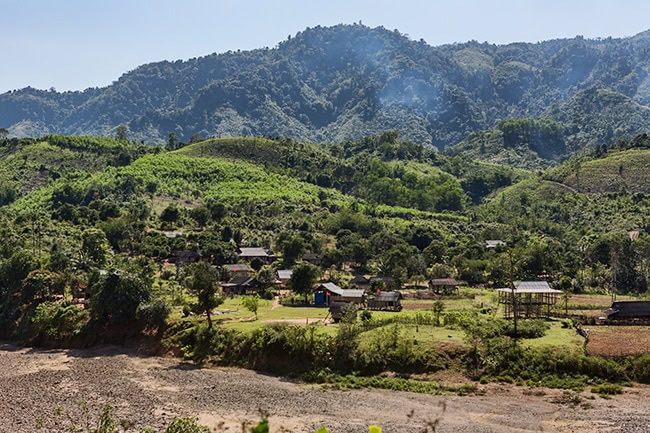 Small farming village over the river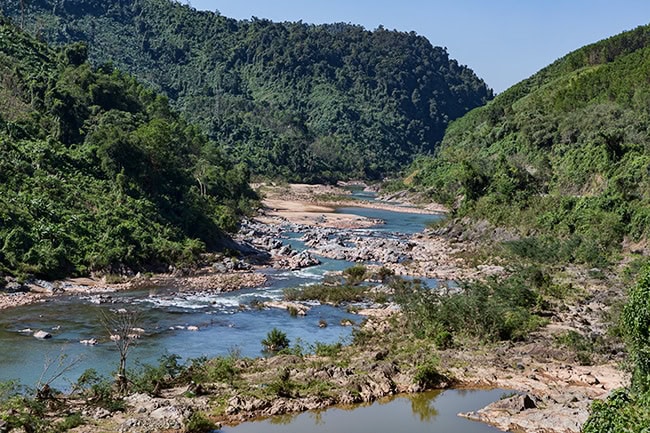 The water does look clean!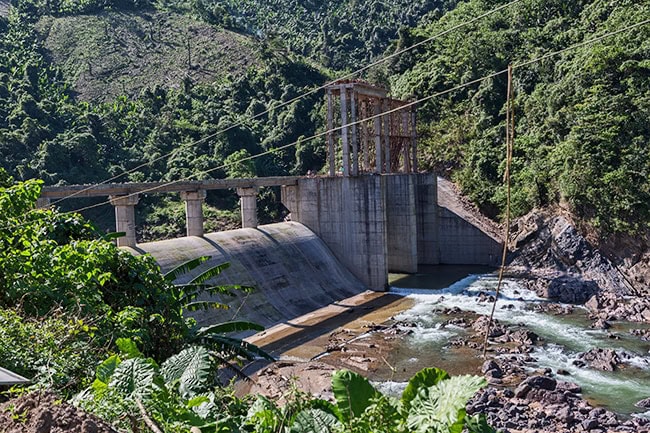 I can not really see a lot of improvement. Looks almost like 1 year ago.

This was last winter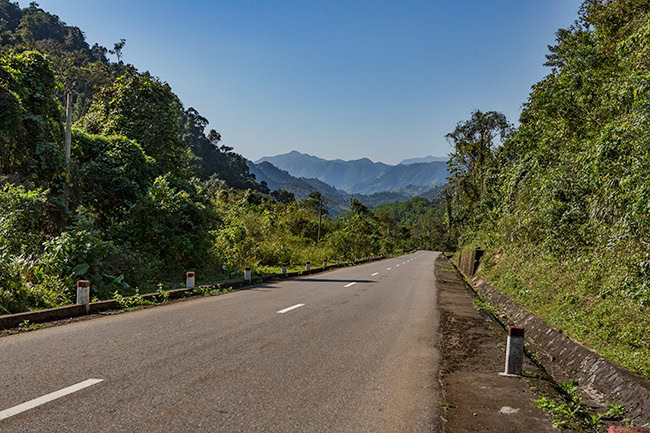 Empty roads – cruising the left right left right of the HCM Highway and sometimes the road is like this – so you do not have to steer for a minute or so.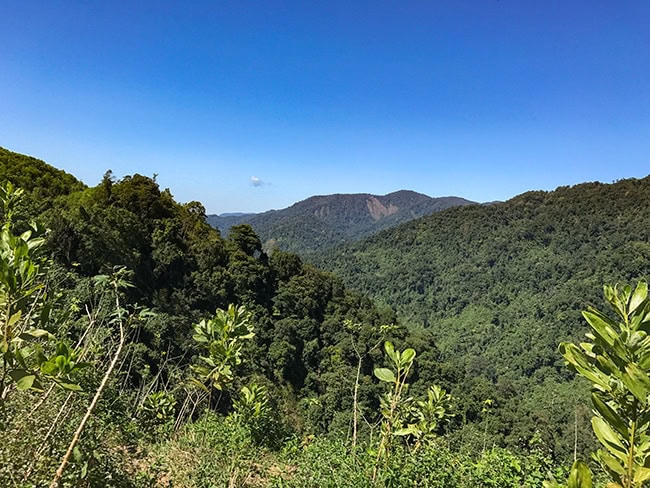 On the way to Khe Sanh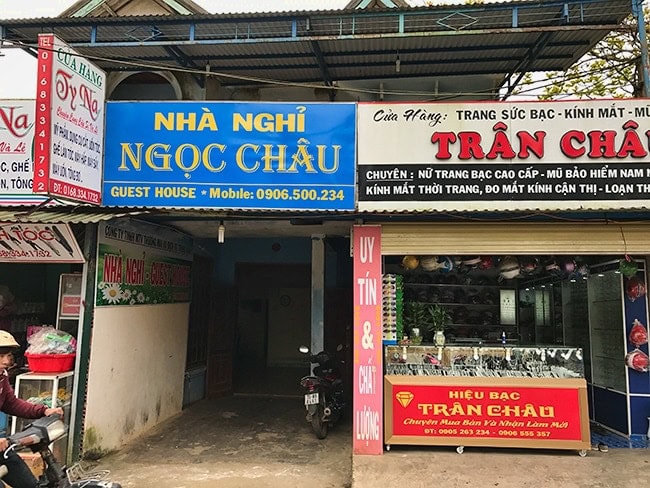 Ngoc Chau Guesthouse in Khe Sanh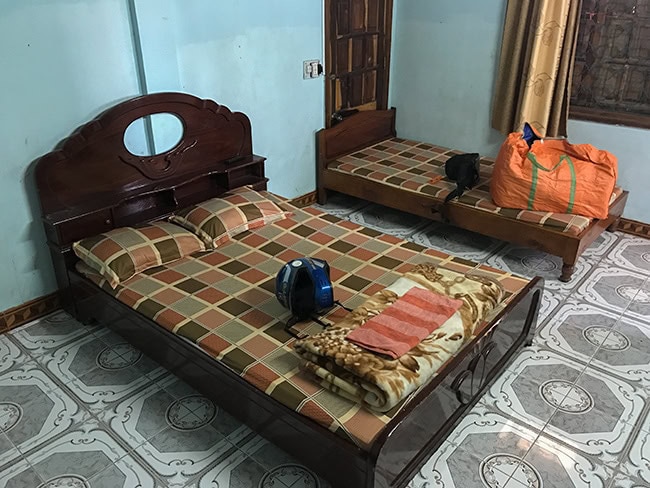 My room at the Ngoc Chau Guesthouse in Khe Sanh. Sports a TV, hot shower, toilet, fan, Wifi and AC for 6 US $. Much better than last year where I had to fork out 16$ for the worst nights sleep in Vietnam. But the other place was with breakfast – this one without.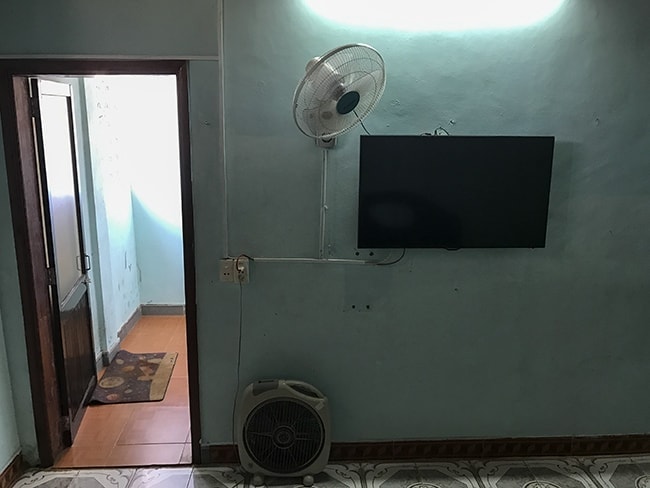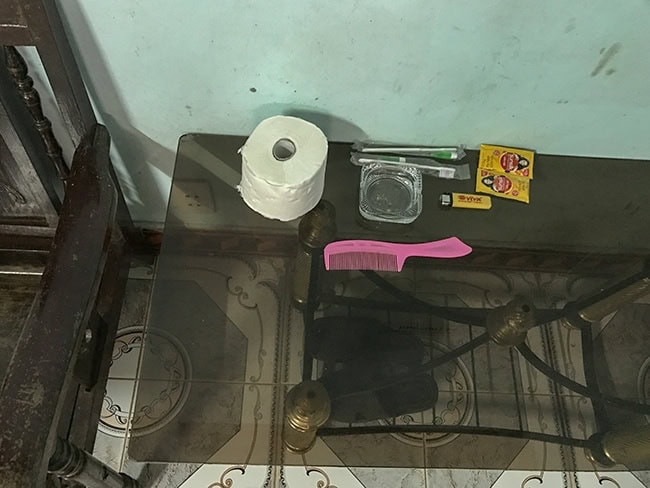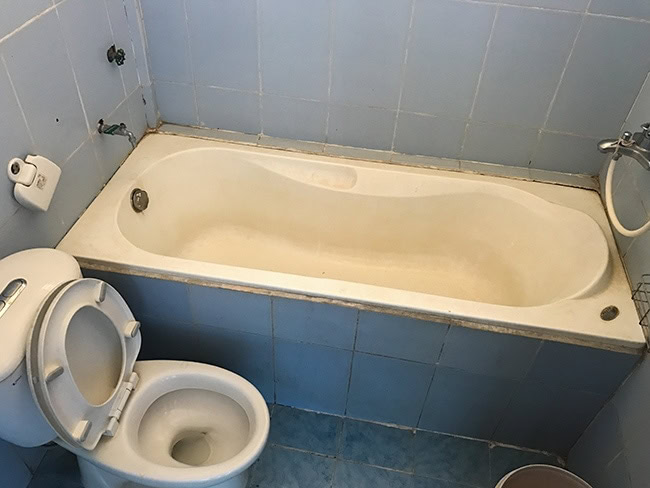 Todays Drive
166 km in 6 hours and 16 minutes including lunch, photo stops as well as a Gas stop
Support my blog -> Book your room here: