From Khe Sanh to Phong Nha – The best Part of the HCM Highway
A beautiful blue morning sky over the city – the roads are dry and it was a pleasant 22 degrees. What a nice day to ride to Phong Nha on the best part of the Ho Chi Minh Highway.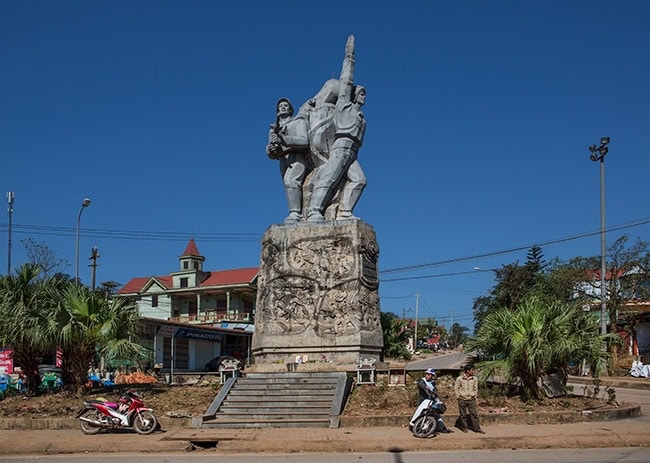 Monument in Khe Sanh – the first time I see it with blue sky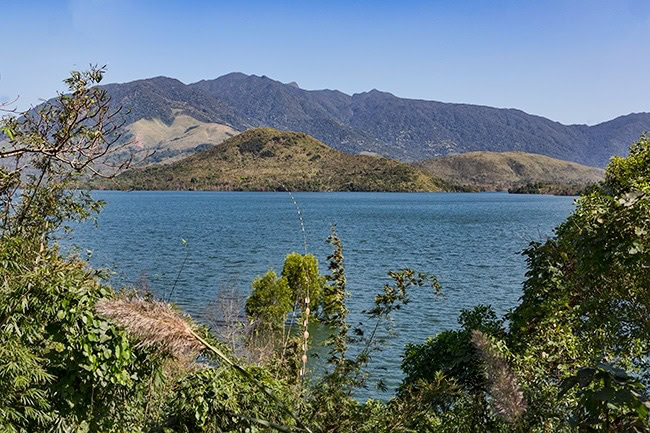 A big lake a few kilometres after Khe Sanh – would make for a nice mountain get away on the other side of the lake.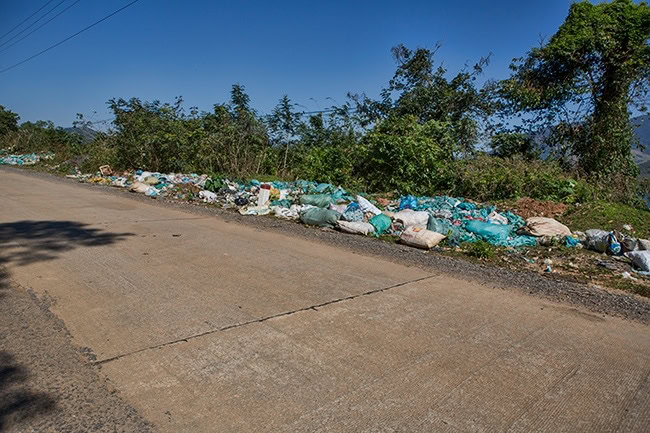 Nice lake view but if you look down – trash – everywhere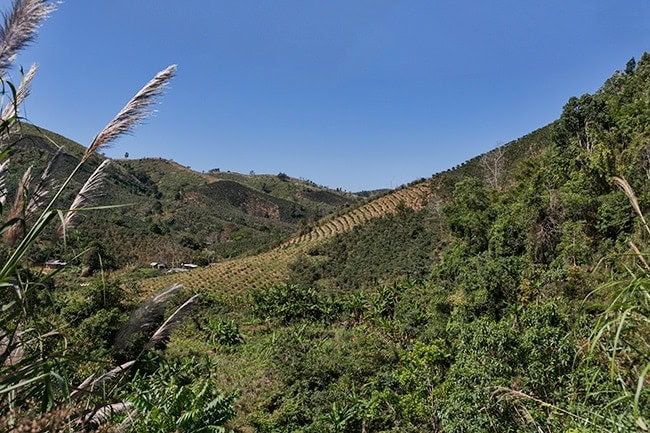 No more forest left.

Empty roads – for most of the day.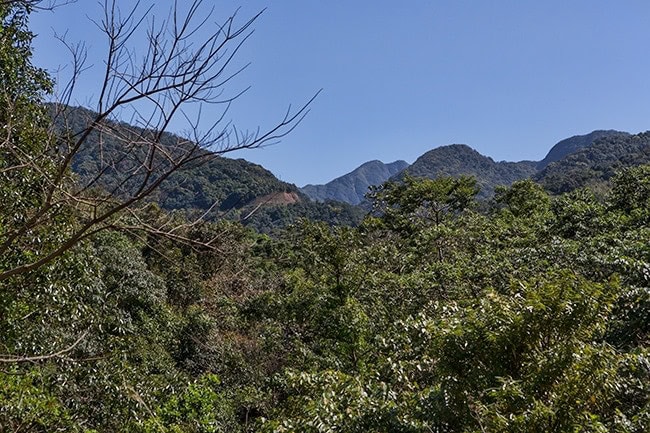 You can see how the street cuts into the green mountains.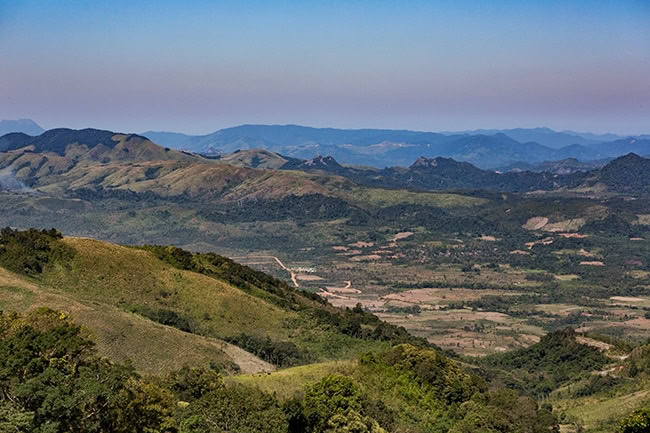 Looking down at Hương Hóa in the Quảng Trị Province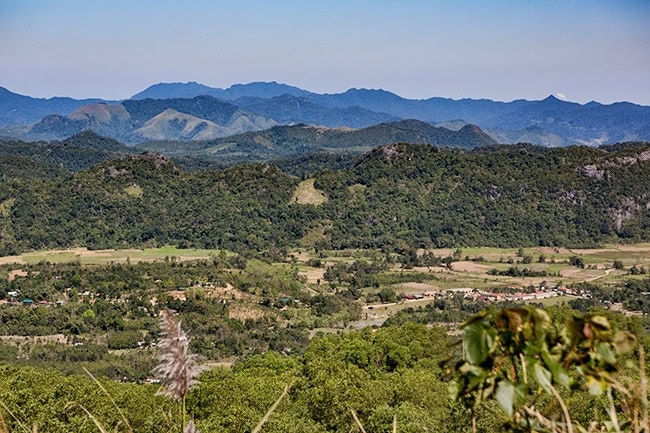 Farmland takes over the mountains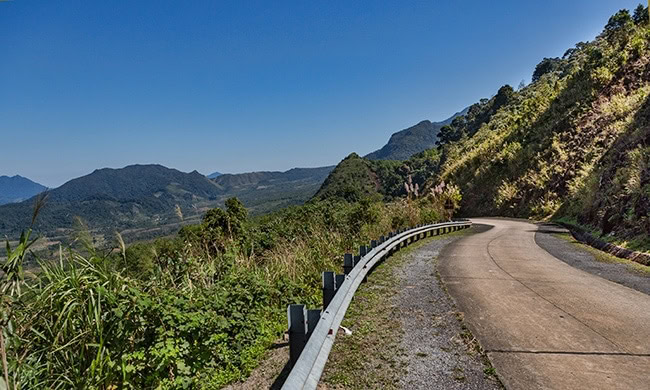 Left – right – left – HCM Meditation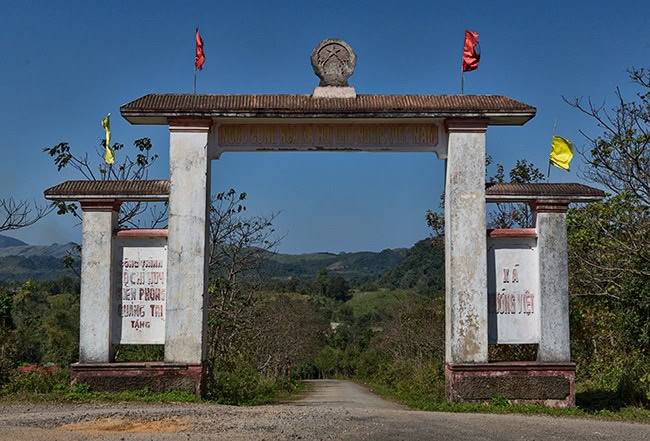 This way to the border – Laos on the other side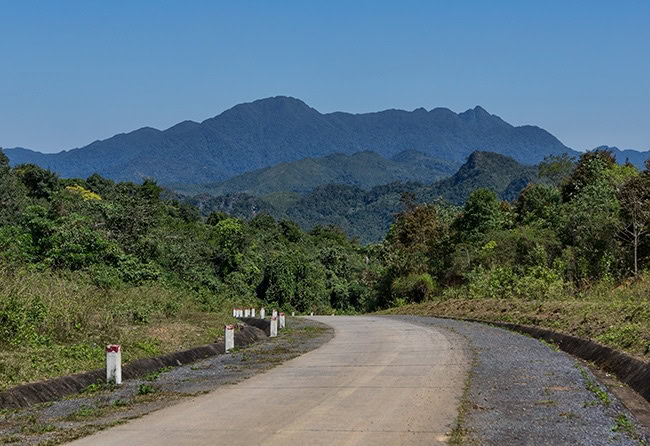 More curves up to the next mountain range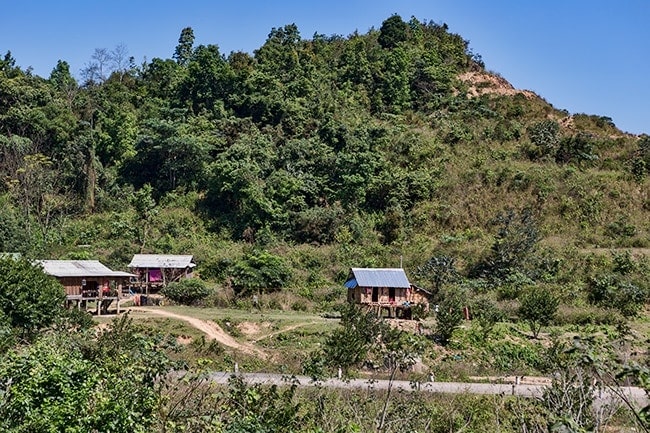 Small village next to the street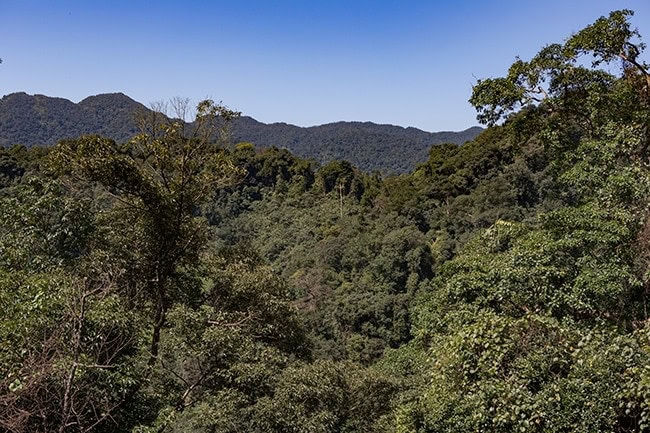 Less and less farming along the road and more natural forest

Last year there where only the power poles but no power line. Next every small village along the road will have power. Next – they will have satellite dishes and TV sets. Next – they "know" what to consume. Sad world!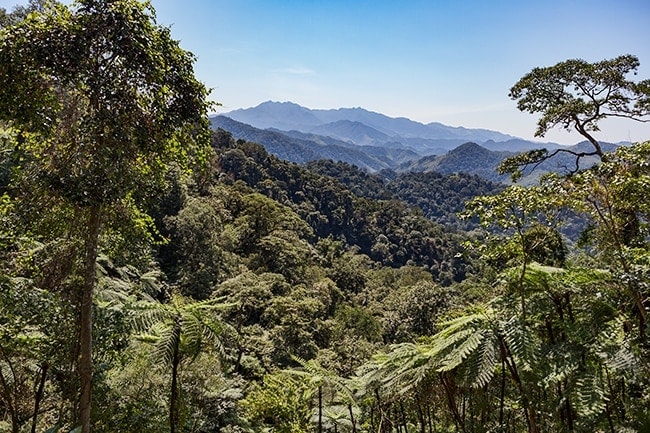 Magic mountain wonderland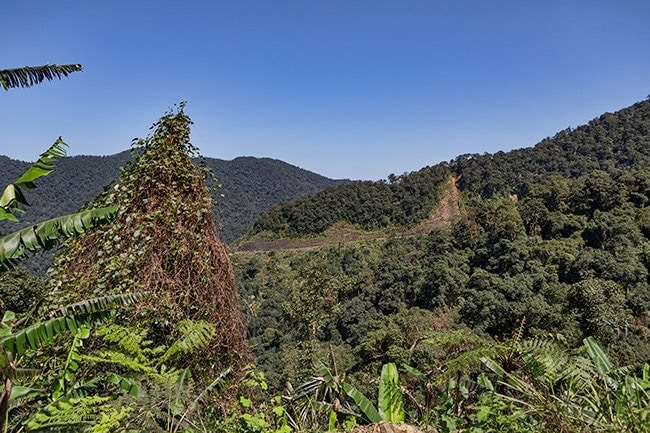 The road cuts into the mountains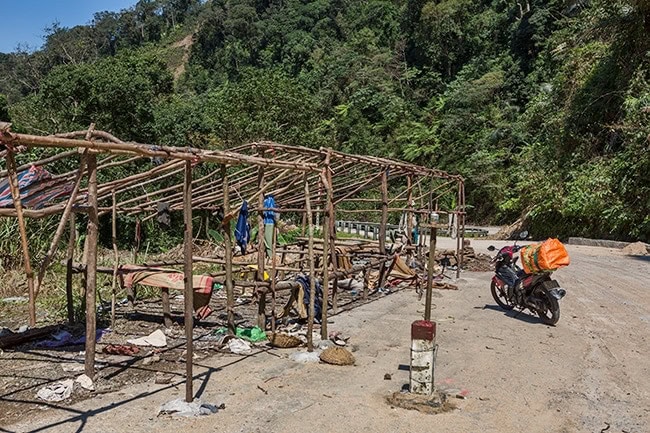 When the street workers go they leave all the rubbish next to the road. Lots of plastic, cloths and everything else.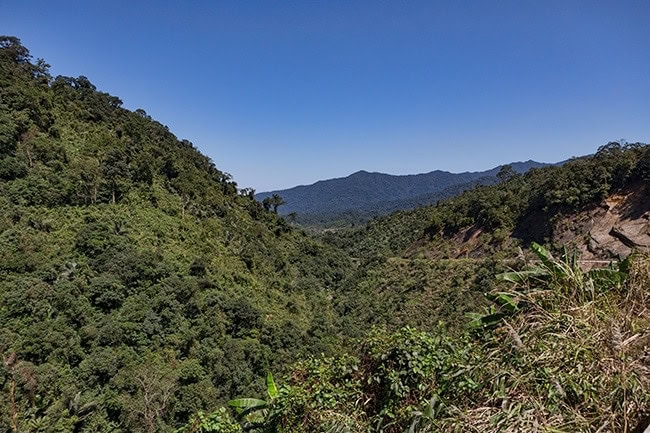 More curves and more forest – with a banana plantation on the left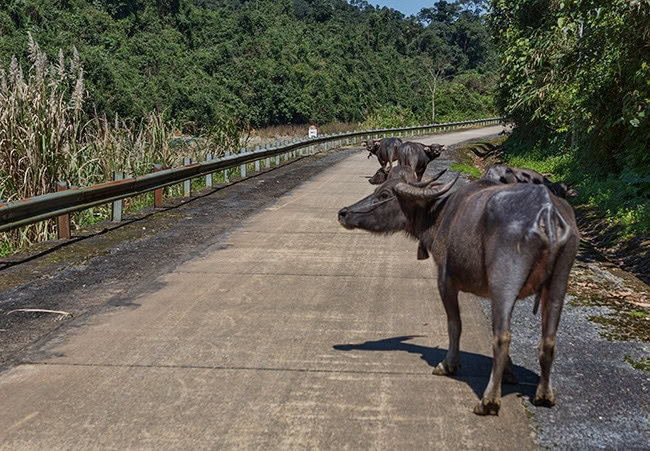 Suddenly a lot of traffic on the road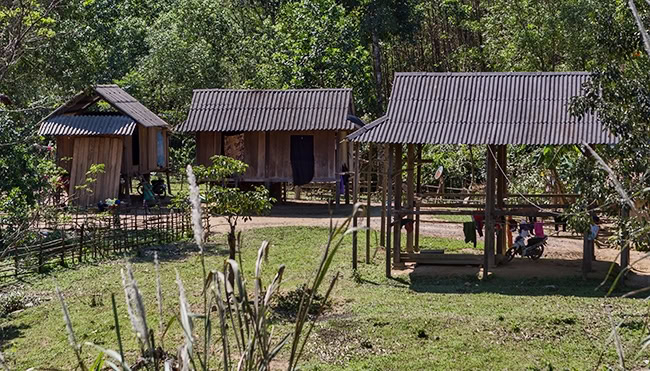 Which is a sure sign of a little villages after a few more curves

For a while the road follows the river towards the next mountain range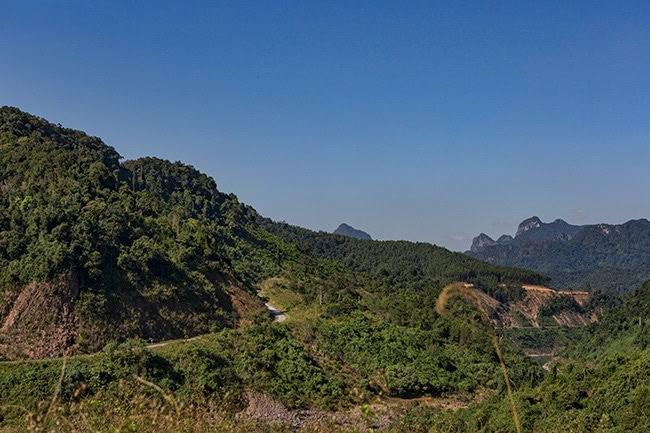 Not to much original forest left here

More traffic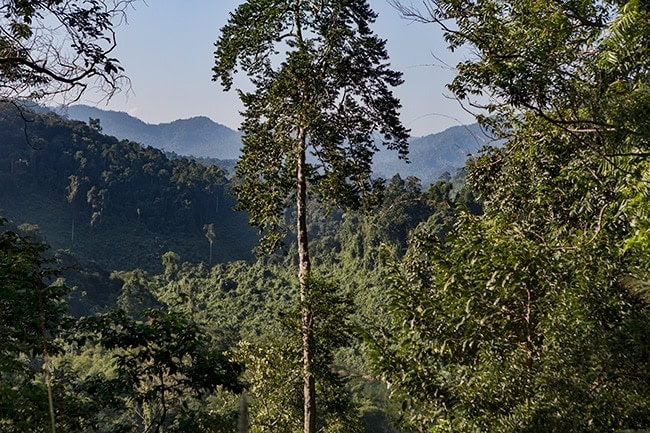 Still a few tall trees left

They repaired the shoulder of the road. And used a lot of small stones that are now everywhere. Not really save in the curves.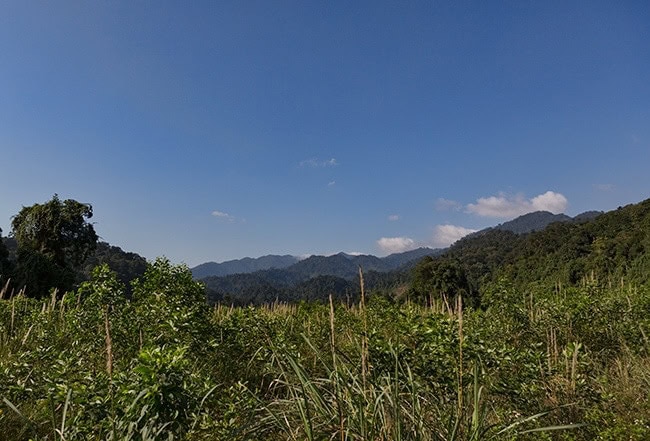 Nothing – as far as one can see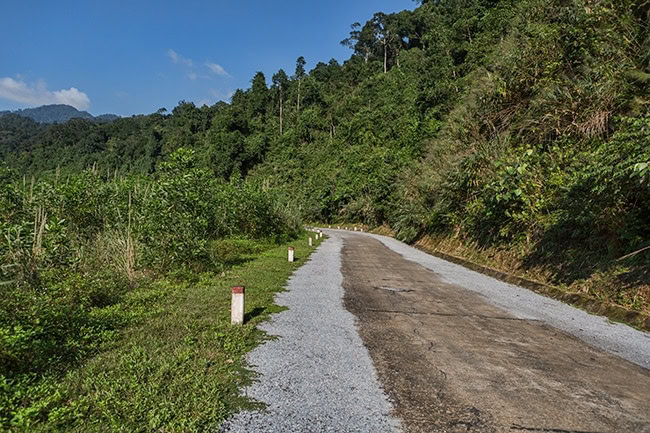 Straight – left – right – left – straight – right – and so on…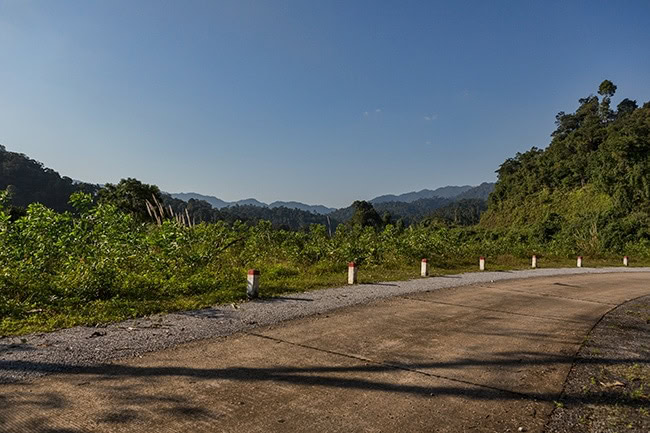 And after every corner there are more great views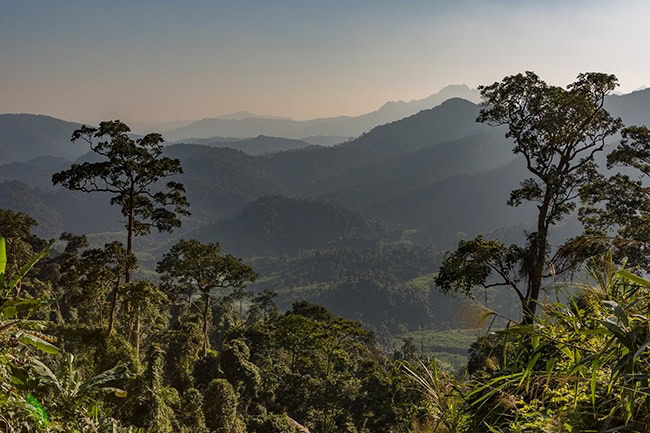 Slowly the sun sets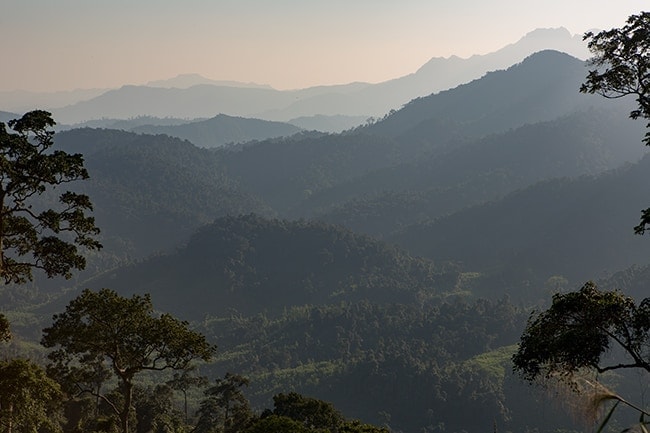 Mountains and mountains

Did turn the bike for this picture – Phong Nha is towards the right!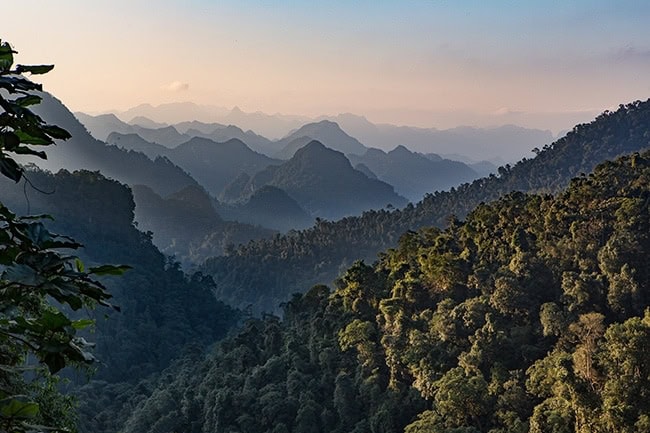 The last picture for today – time to hit the road bevore the sun is gone
Todays Drive
189 km in 8 hours and 44 minutes including lunch, photo stops as well as a Gas stop
Do you want to stay up to date and not miss a post?
Subscribe to the blog on the top right or all the way down on this page!
Support my blog -> Book your room here: