The best things to do in Vietnam at Christmas time
Christmas is one of the most magical times of the year, and also one of the best times to experience the rich and fascinating country of Vietnam. Amongst all the parties, shopping and chaos at home, why not plan a relaxing getaway? Vietnam not only offers some seasonal revelry at Christmas time but also dramatic mountain landscapes and calming white sand beaches.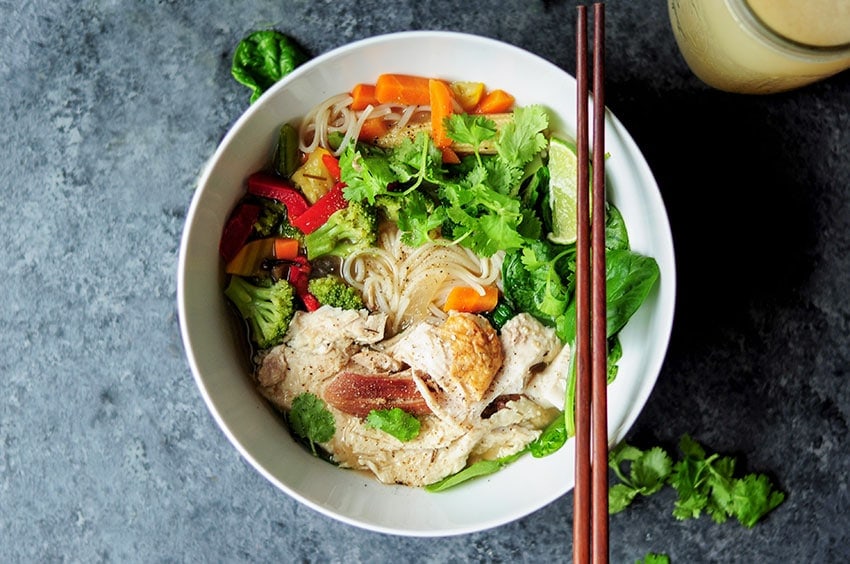 If you're looking for cozy Christmas cuisine, treat yourself to some iconic Vietnamese pho soup. Vietnam has a mild and pleasant climate during the Christmas period, but travelers should head north for cooler climates and south for sunny days with a touch of wind. Read on for the best things to do and places to visit during Christmas time in Vietnam.
Halong Bay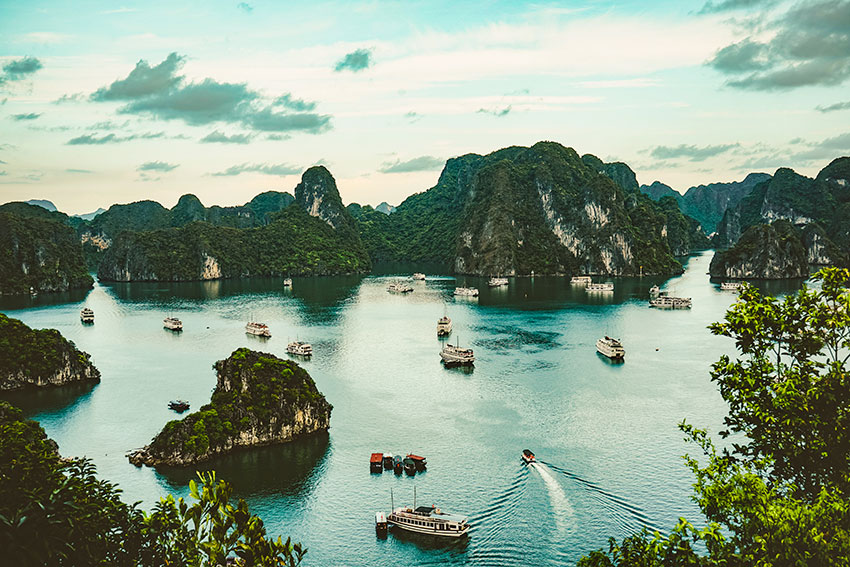 Halong Bay is a natural wonder that can be enjoyed all year round. No tourist itinerary should miss out on this UNESCO protected bay full of natural limestone formations. The best way to see the bay is to take a boat tour or cruise that weaves in and out of the rocks, allowing you to see hidden beaches and caves. Those visiting around Christmas should take warm layers, as this area does get particularly chilly in the winter – it is still an astonishing sight to see nonetheless! If time permits, try and book an overnight stay at the bay, allowing you to enjoy the beautiful silence of night time.
Moc Chau Plateau
Moc Chau plateau is one destination in Vietnam that is incredibly special around Christmas time. The plateau is located around 200km to the west of Hanoi, and it is best known for its luscious green landscapes, fields, and gardens. Travelers can expect to see incredible fruit trees, flowers, tea plantations and herds of cows. Christmas time boasts vast arrays of blossoming plum trees. Plan a trip to see the Tan Lap tribal village, Kia Cave and Paco, and experience the white plum tree blossom encompassing the village-like blankets of snow. Visit the tea farms and learn how to pick tea leaves, dry them and even enjoy a cup of delicious tea to warm you up!
Hanoi
Vietnam's capital is another must-see all year round. The long list of Buddhist temples and shrines offer fascinating history and culture to explore, while the dramatic mountain landscapes of Huong Tich make for fantastic photographs. Visit the Perfume Pagoda in December and experience an unmissable chance to see the water lilies in bloom. Their beautiful pink petals, combined with the tranquillity of the quiet season, makes for a thought-provoking and calming experience.
Ban Gioc Waterfall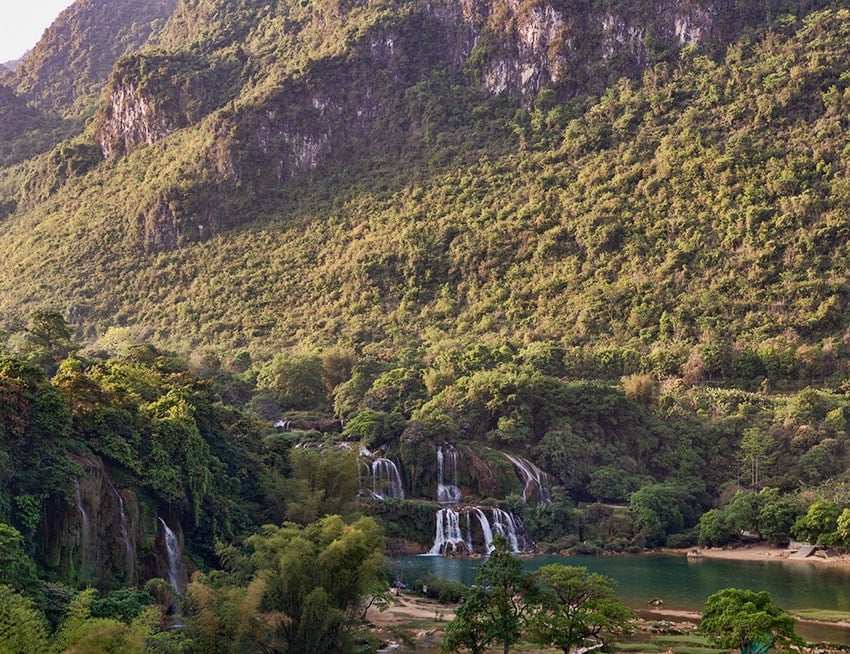 The Ban Gioc waterfall is another must-see tourist destination, the fourth largest border waterfall and one of the top ten most spectacular waterfalls in the world. December is a surprisingly beautiful time to visit this site due to it being blooming season. The lush landscapes are dominated by blooming sunflowers and buckwheat flowers. Although it can be a bit of a trek to reach Ban Gioc, it is absolutely worth it for the chance to see some jaw-dropping scenery.