Last Days in Hanoi for my Winter 2017 Trip
Two more nights to go before the flight to Bangkok.
Hanoi Lucky Guesthouse
Booked at the Hanoi Lucky Guesthouse in the "Backpacker Quarter". This is the best place in Hanoi if you ask me. Lots of small streets with still a lot of original stores and in the weekend they close down a few streets and it turns into a big open air bar and shopping district. Let's talk about shopping – if you go to 10 different shop you saw it all. Lots of fake cloths and bags and other tourist bullshit. If you skim the "Art Galleries" you might find a pearl in all the "same same but different" copy works. I found one last year and I am quite happy with it – still!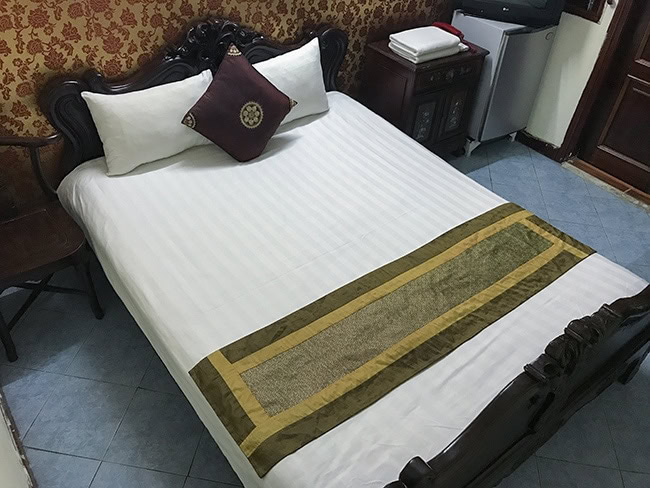 My bed in the Hanoi Lucky Guesthouse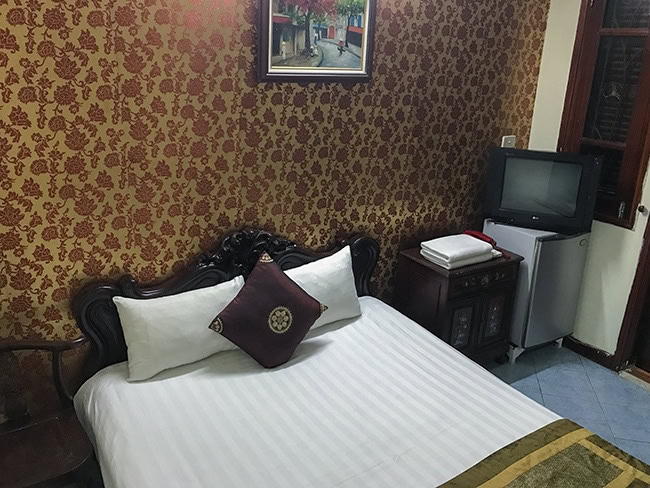 TV, Fridge, AC, Chair and Closet

Well – nothing to call home about the bathroom but ok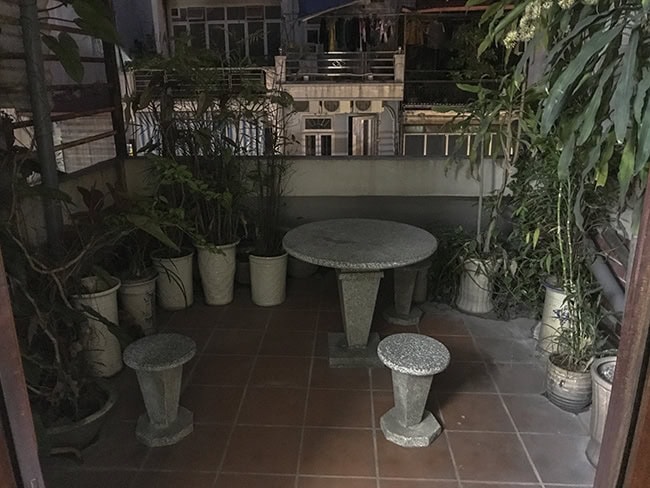 Yeah! Balcony with plants – great for coffee in the morning!

Not really big but very good for 11$ a night – with breakfast. Which I skipped to get a tasty one in a sandwich shop.

Here is the link on booking.com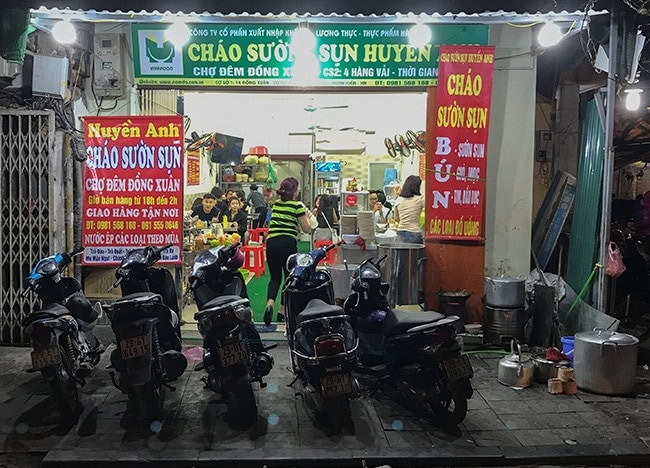 One of the many food places – old style. I have to go walk more in the night and take pictures with the big camera – next time!
The next Day

Graduation Day in the city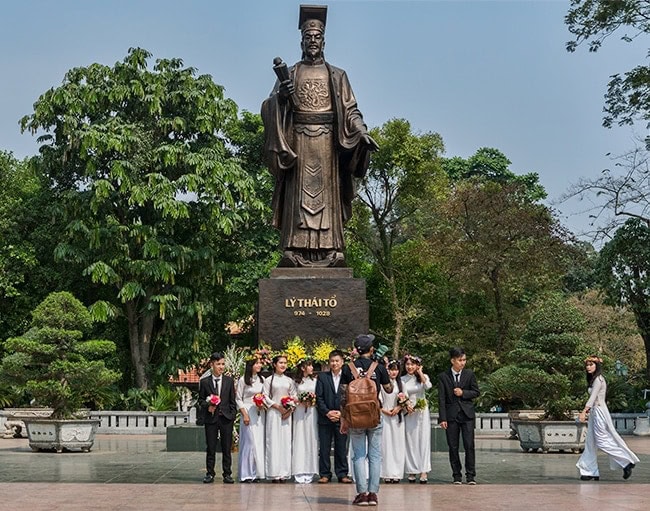 All over the place they took pictures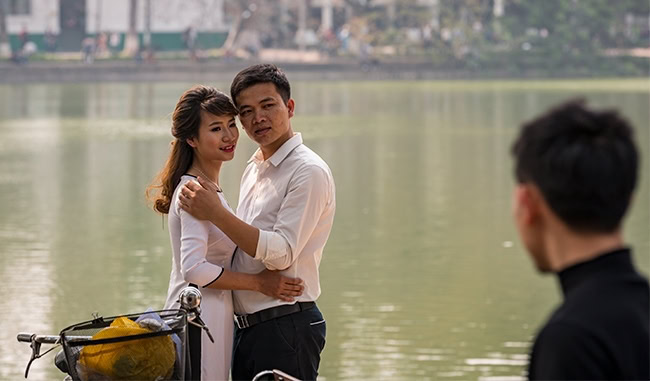 Pictures like this on as well – It was Sunday and the road next to the lake is closed for traffic. Great for a walk and to do some PPL watching.

A lot of traffic on the small bridge to the island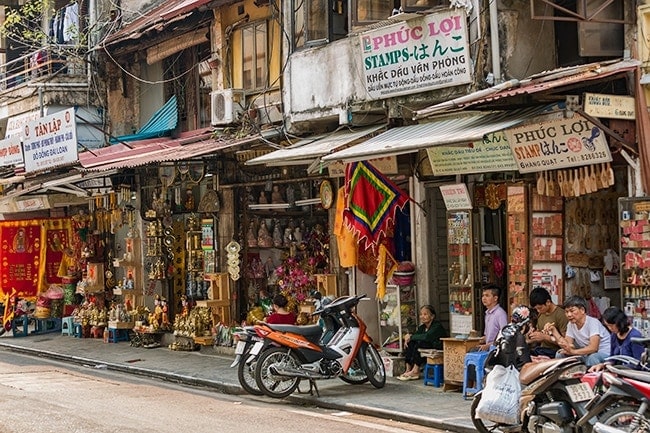 Other than that: Waiting for customers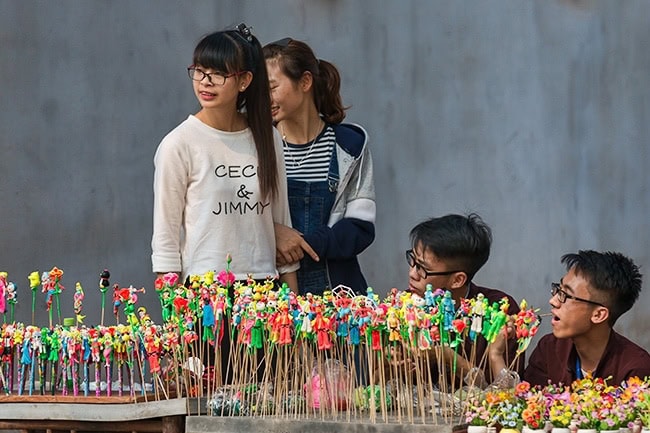 Customer – come here – come come come!

Waiting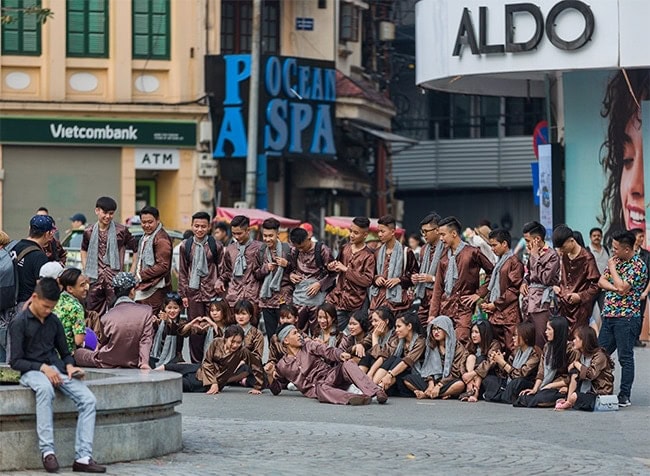 Waiting for the picture
Mailin and her boyfriend was in town – finally reunion. The poor boy was sick and stayed in the room. We had dinner and a few local brews at a small place at the corner next to my hotel. Later we walked to the hotel to have a beer on their rooftop. Great view and nobody else up there.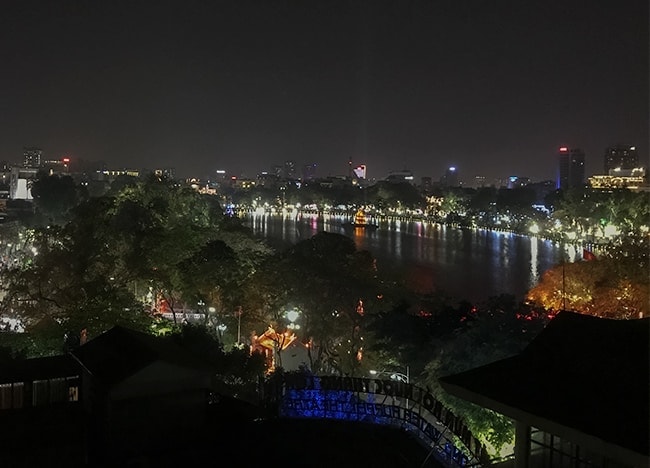 View from Mailins hotel roof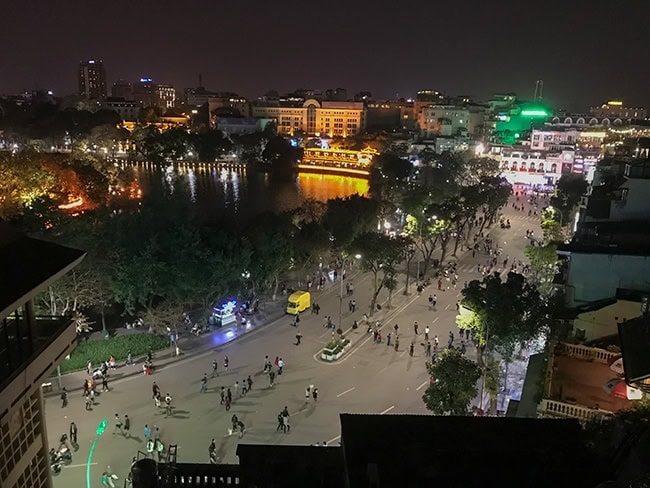 Mailins with boyfriend and me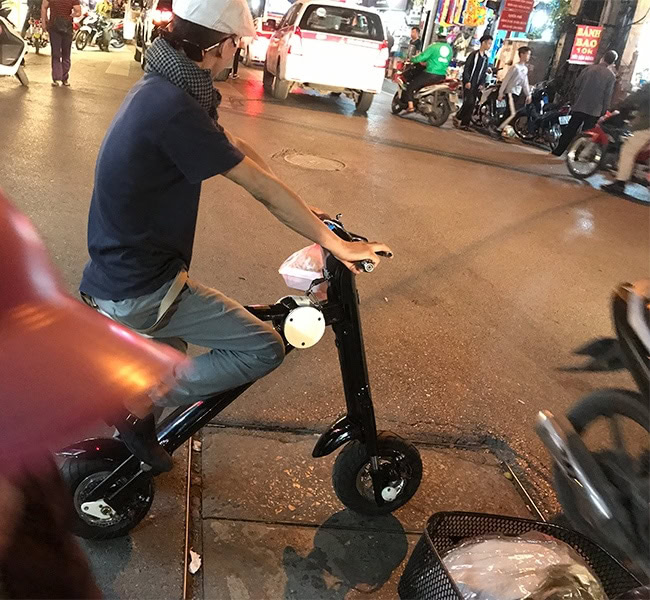 Cool electric scooter
Last Night in the City

Do you want to stay up to date and not miss a post? Subscribe to the blog on the top right or all the way down on this page!
Support my blog -> Book your room here: