Pictures from Kampot in Cambodia
Since i only had a few days here i did not take to many pictures. I had only one late afternoon to walk and take a few that is. So i am happy to share them with you so you get an idea of the old part of the city down by the river. I will post a few more pictures tomorrow.

Street towards the river

The birds did like that place – all day long they where here

Restaurant on wheels

Environment friendly restaurant on wheels

Washing rice for dinner

Not 100% sure but i think it is for birds to build their nest?

This does remind me of Vietnam – like the whole town

Still a lot of them left

Recycling

Bakery – now you guess how they heat the oven!

Renovation all over town – very nice as it keeps the look and feel of Kampot

Small gas station with refreshments and cigarettes if you need

Hmmm i think not today

Restaurant dish washing station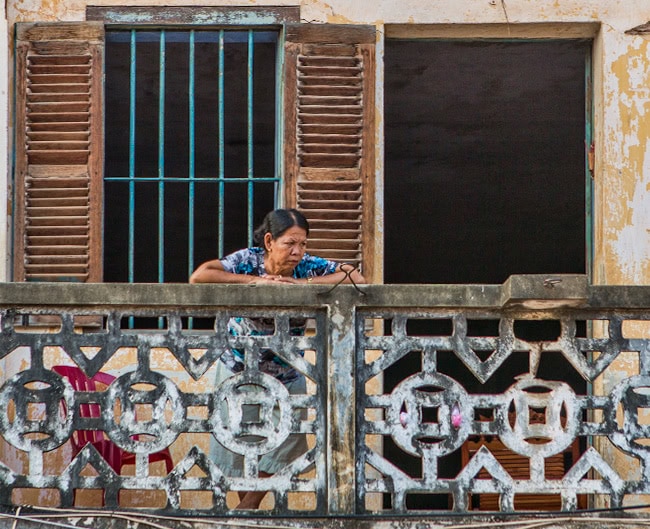 She overlooks the dish washing station

No customers yes

Durian – the king of fruit!
Another quite bizarre roundabout in town and in the country. Even if you can not read the road signs it is quite easy for locals to find their way. Almost every bigger crossroad has a monument. So you take the 2nd to the right at the durian roundabout, drive till the water buffalo and swing a left there. Than you keep driving till you reach the fish – from there it is the 3rd house on the right!

Support the old lady's and eat at their restaurant. So i had a baguette with onions and she did overcharge me a 1000 at last. Sneaky old woman!

Another little refreshment shop along the road towards the circle with the salt miners – from there it would be the 4th to your right to my hotel!