Pilsen for a beer or two – Part 2
The rest of the pictures from the last trip to Pilsen or Plzeň. The forecast called for rain so I only took the iPhone 6 to take pictures – and it did not rain and I was not happy. The quality of the pictures is just not the same as with a DSLR. Still the best camera is the camera you have with you! Next time I bring the Canon – rain or shine!
Enjoy the rest of the pictures.
Cathedral of St. Bartholomew
Usually I never pay to go inside a church. I hate it when you have to pay to go to Siam Reap or Bagan in Asia. But a church in Europe? Impossible – this time we had so much time and it was super cheap – so we went in the church. Armed with a few pages of information from the friendly woman at the counter we looked at everything described there. They had the organ music going inside so it was a very good experience after all. If you are like me – make an exception to the rule and visit this one!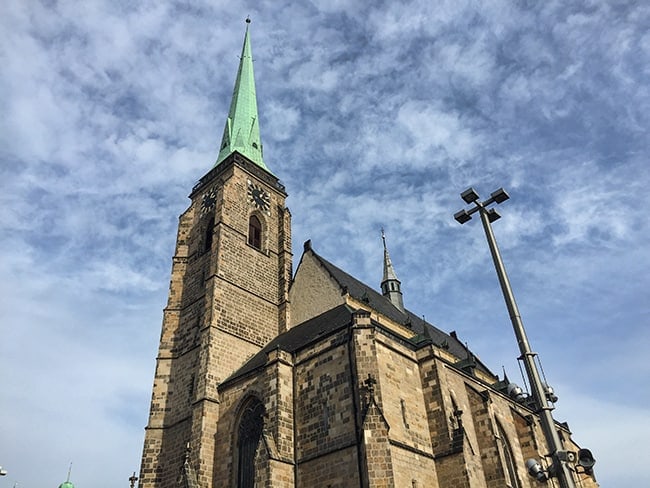 Construction started around 1295 but there are no records left. The first time the church is documented was in 1307. Wolfram Zwinillinger must had some problems sleeping good at night. So he bequeathed his malt and drying factory to the church for serving a mass on behalf of his soul. That sounds like a very good deal – for the church!
At the time a church was not usually build on a public market so the old church could have been build somewhere else. However – the presbytery was build in 1342. Later they extended the church and rebuild it a few times. They also wanted to add a second tower. That never happened.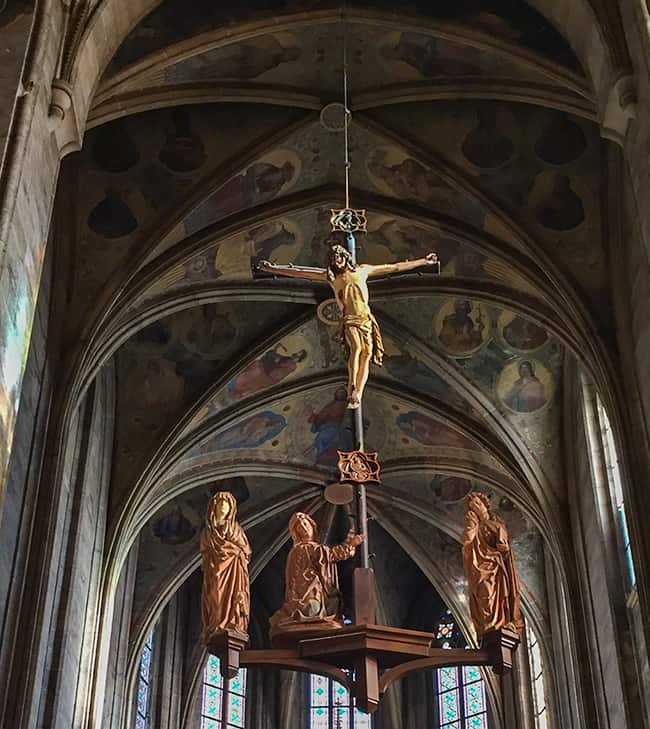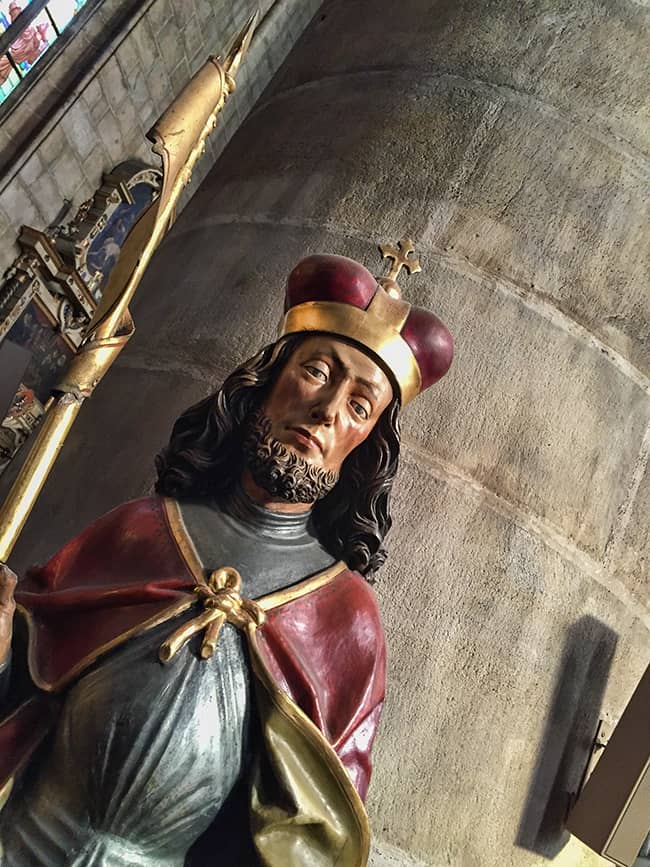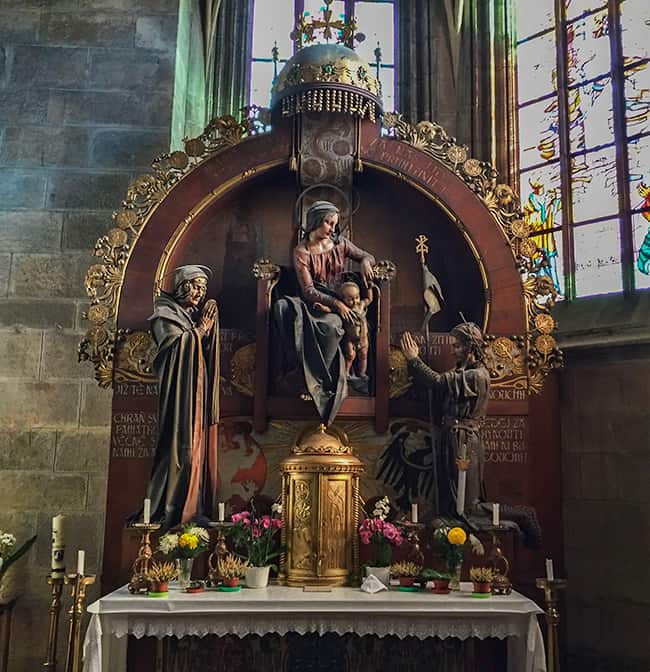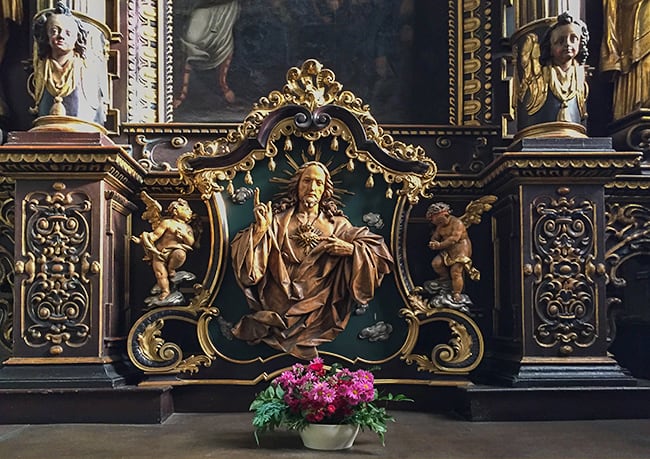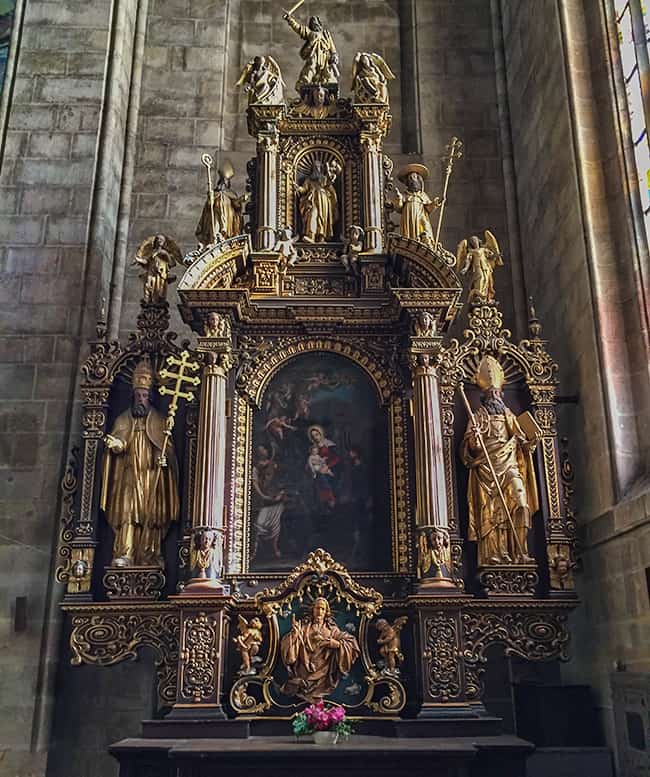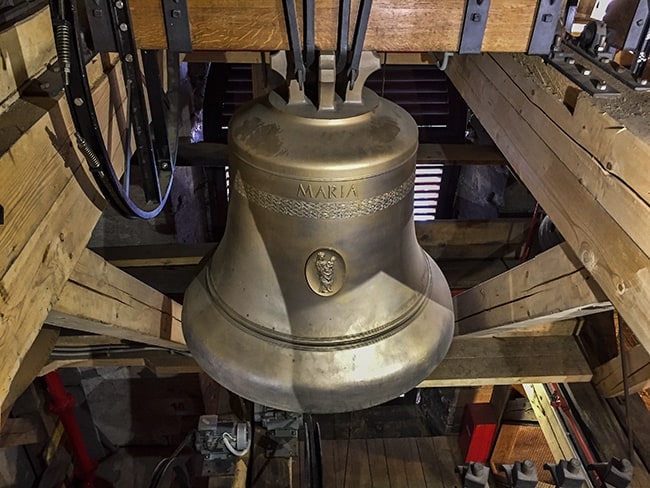 A bell with a name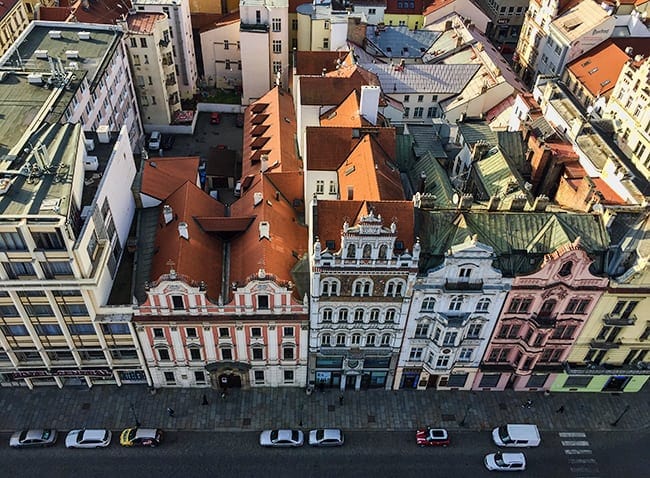 View from the tower of Cathedral of St. Bartholomew – they do charge you extra to climb up – of course!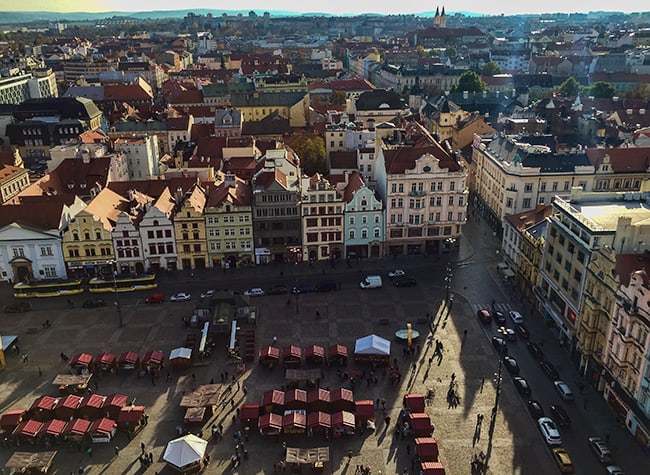 The market square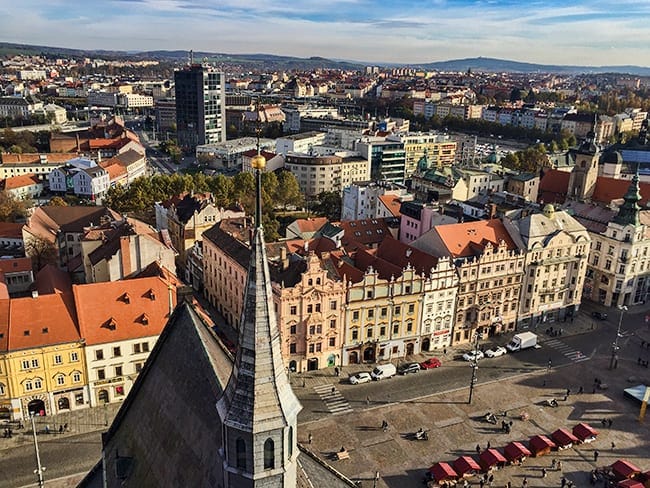 Part of the market square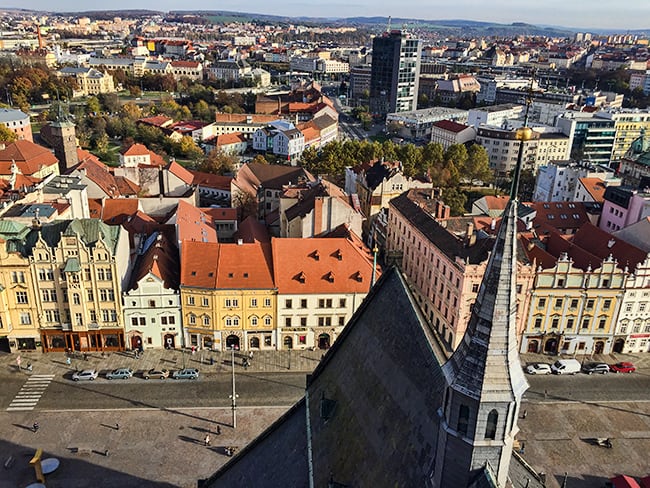 The Black Tower on the left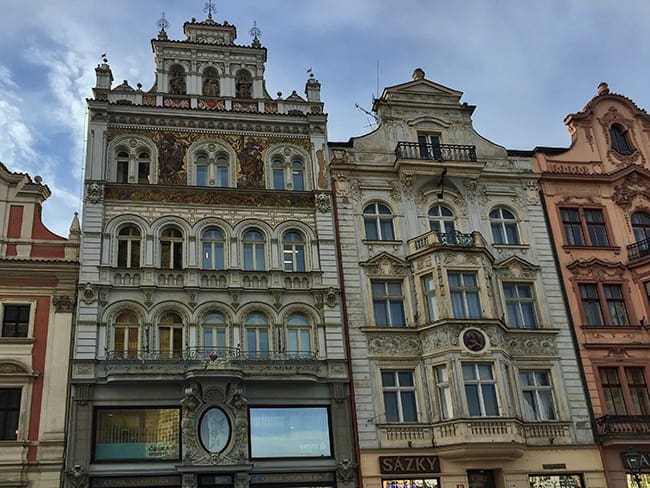 Houses at the market square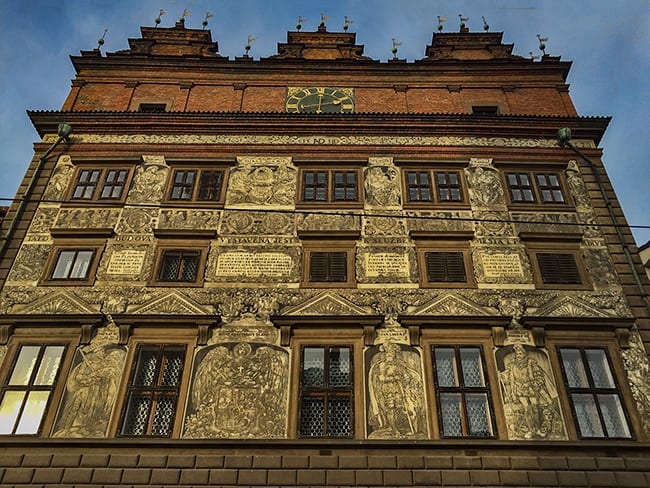 Renaissance Town Hall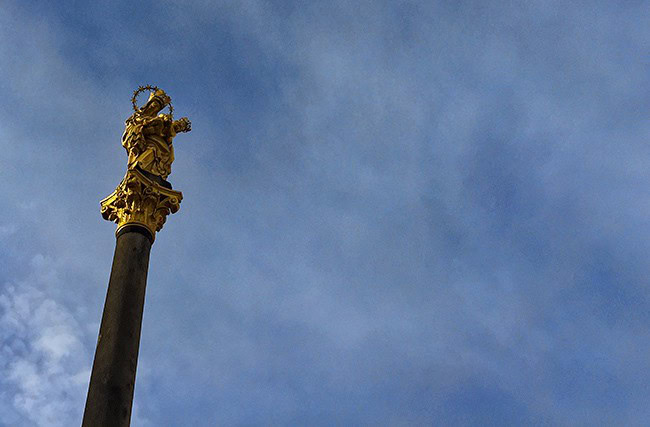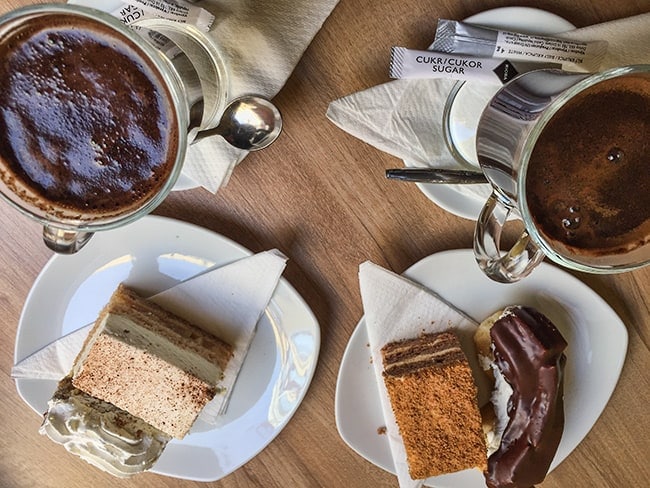 Coffee break at a small local place next to the market. I have no clue why all the tourists go to the big and fancy places. Here they have only 4 small tables and only old people come and have a coffee with some sweets. One day these small places will be gone so now is a good time to go there. All that stuff was less than 3€ – served with a smile from the lady behind the counter. This one is a Turkish Coffee. I ordered black – no sugar. The next day we had to come back to sample 4 other cakes. She made us a regular coffee – I ordered black – no sugar. Ha ha – why not??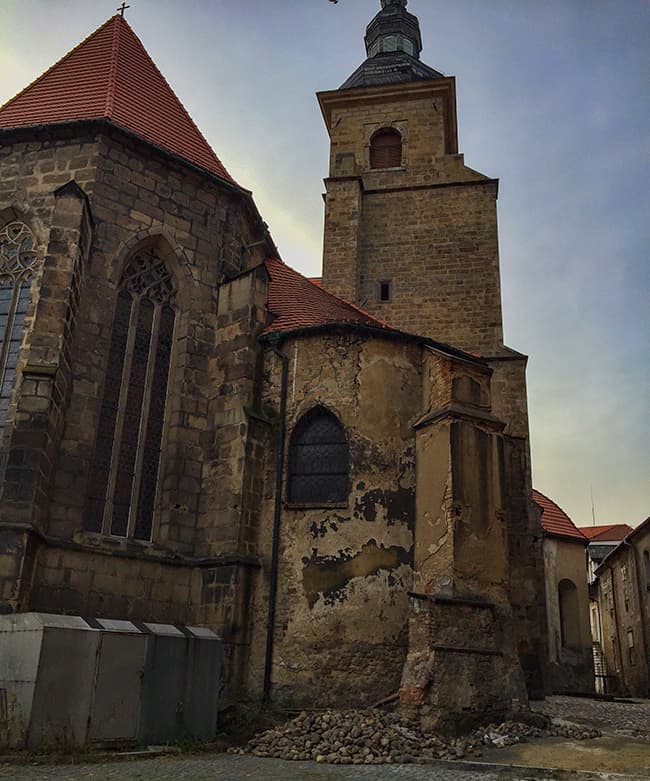 Not all the churches are renovated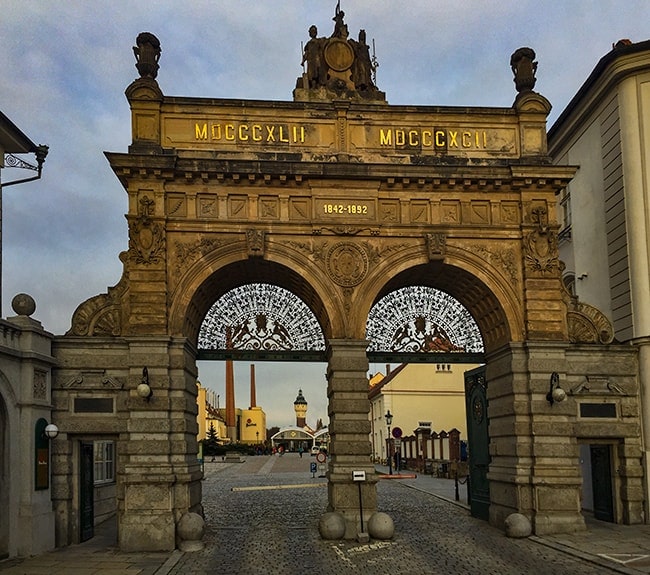 Entrance to the Pilsner Urquell Brewery. Boy oh boy what a tourist trap. If you like to visit a brewery – go and visit. It is way cheaper than the Guinness brewery for example but do not eat there or drink a beer. Or drink one beer so you can say I had a beer at the brewery.
We decided to save the entrance fee and invest that money into craft beer!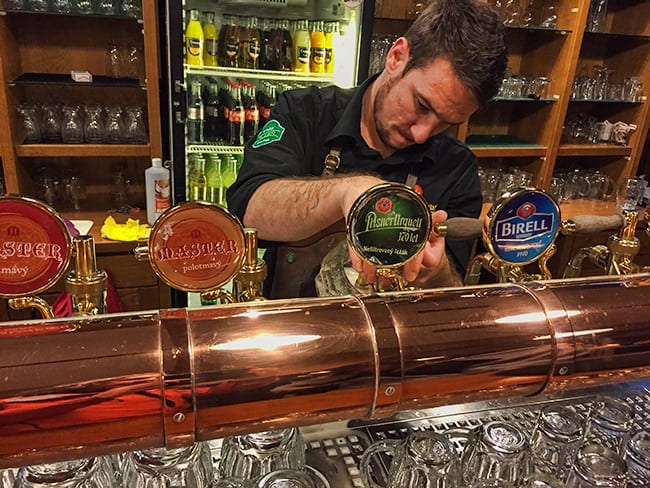 A fresh brew – the unfiltered one of course! I had a beer at the brewery! OK – since we walked there we had one – to get energy to walk to the main beer place for today. And have a few non Pilsner beers as well.
Klub malych pivovaru
Since we had our Pilsner Urquell at the brewery we went – almost – next door. 3 minutes to walk from the gate to Klub malych pivovaru. A mix of student bar and old school drinking hole with a small menu. They have 8 craft beers on tab. And when the cask is empty you have to wait till next day. Or have some of the bottled stuff. Check out the selection before you go: Klub malych pivovaru.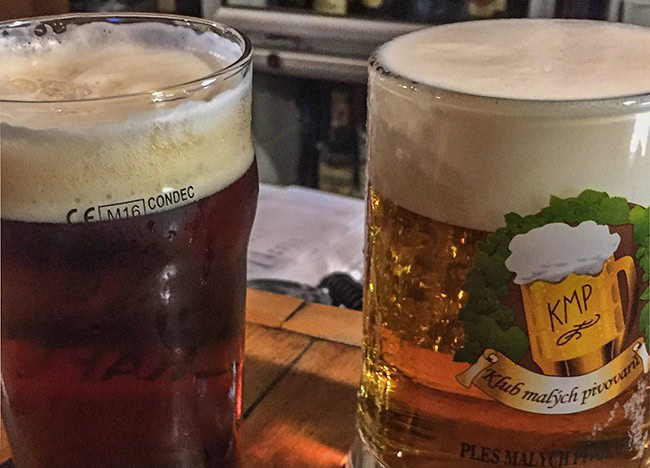 Of course we had to try all the different beers on tab. And had chips, an onion soup and some more food. All together was not even 20€! This is way cheaper than Bangkok!! And the beer 1000 times better :-)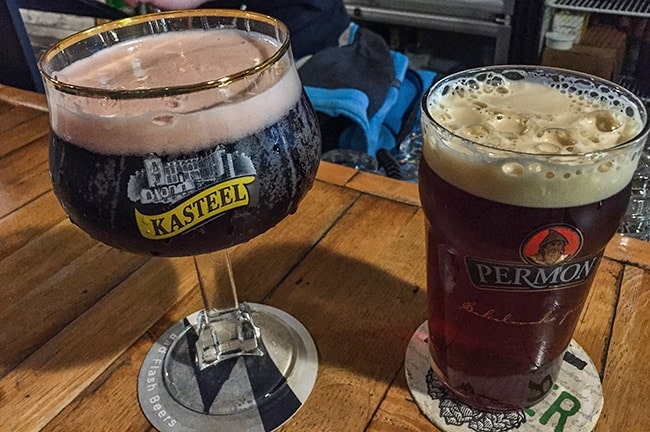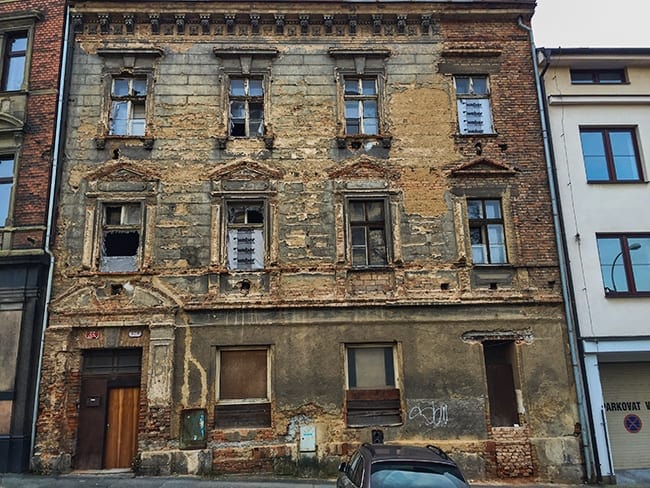 House at Nadrazni street – not all the houses are renovated. In fact – most of them are not…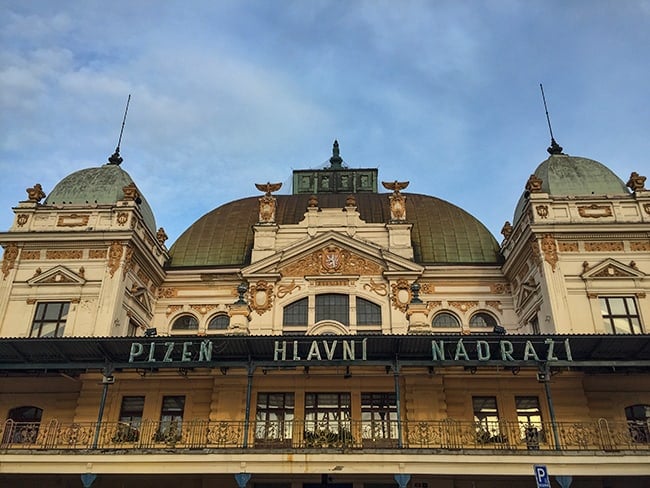 Main train station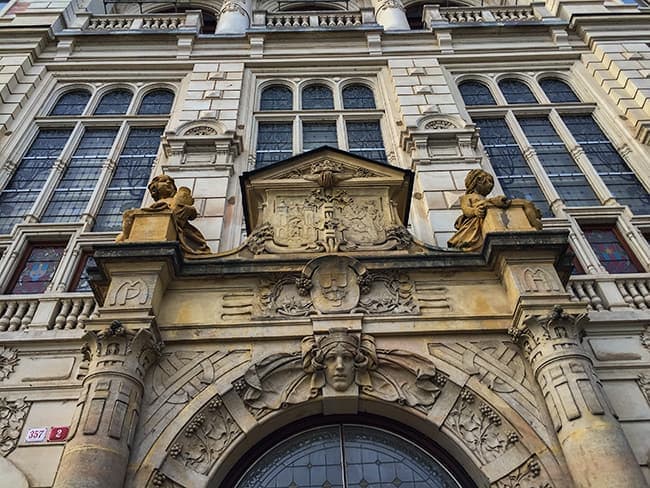 Západočeské muzeum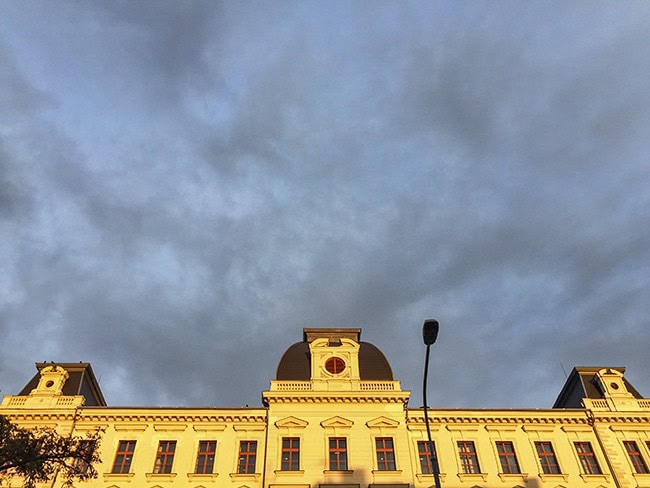 District Court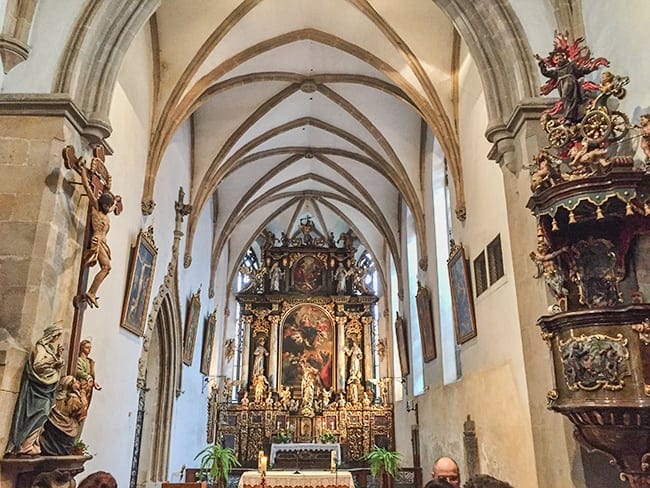 Another small church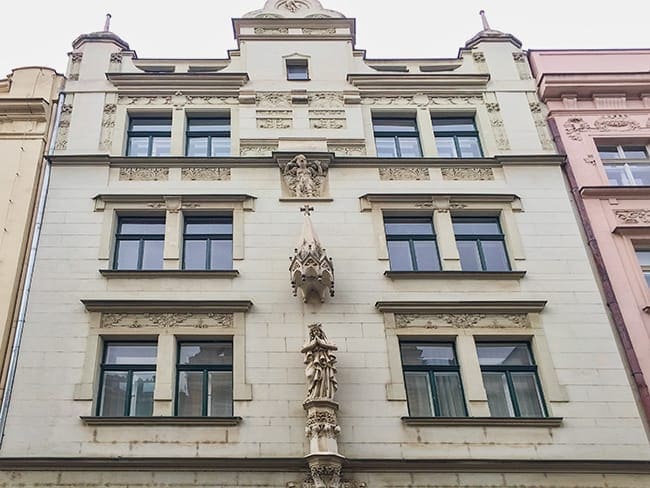 House at Perinova street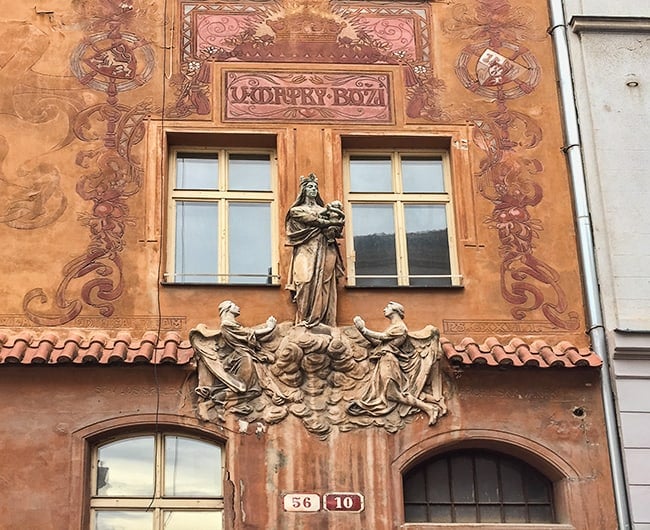 House at Veleslayinova street

Dinner at the hotel – we have a kitchen – so lets use it!
Do you want to stay up to date and not miss a post?
Subscribe to the blog on the top right or all the way down on this page!
Support my blog -> Book your room here: