Old Advertising in New York City
There were a few pictures of old "billboards" painted on the walls from my last trip to New York City. So I decided to take them into a separate post. There you go: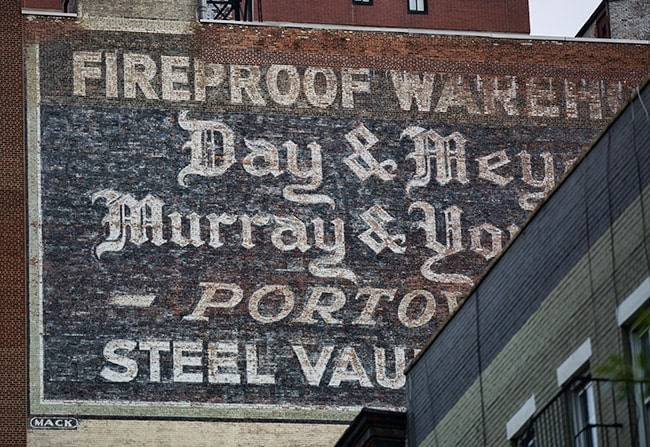 Fireproof Warehouse – Day & Meyer, Murray & Young Corp – Portovault – Steel Vault Storage – Second Avenue & East 61st Street
Day & Meyer, packing, shipping, and storage, was formed around 1894 by Herbert W. Day and Gustave E. Meyer. They were located downtown on 5th Ave (around 27th St.) and on W. 31st St. until around 1906. They relocated to 341 4th Ave. (southeast corner of 25th St.) in 1906 and then moved uptown to 305 E. 61st St. in 1920. And it was around this time that they merged with Murray & Young, movers, to form the present company. The company still exists today and they have a home page: Day & Meyer!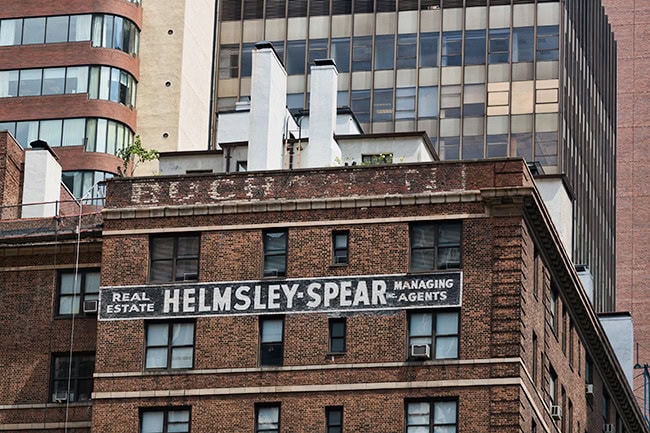 Harry B. Helmsley (1909 – 1997) was an American real estate billionaire whose company, Helmsley-Spear, became one of the country's biggest property holders, owning many of New York's most prestigious hotels.
His grandfather got him a job as an office boy in a real estate firm, Dwight, Voorhis & Perry, where he showed a keen talent for the business and was made a partner. In 1938 he bought the firm, renaming it Dwight, Voorhis & Helmsley. In the first half of his career, his portfolio consisted mainly of smaller properties in less-affluent parts of New York City, though it was extensive and highly profitable.
In 1954 he bought the Lincoln Building and in 1961 the New York's Empire State Building, then the tallest building in the world, later the Flat Iron Building. At this time he was the most influential real estate magnate in the city. You find more information on Harry Helmsley at this web site.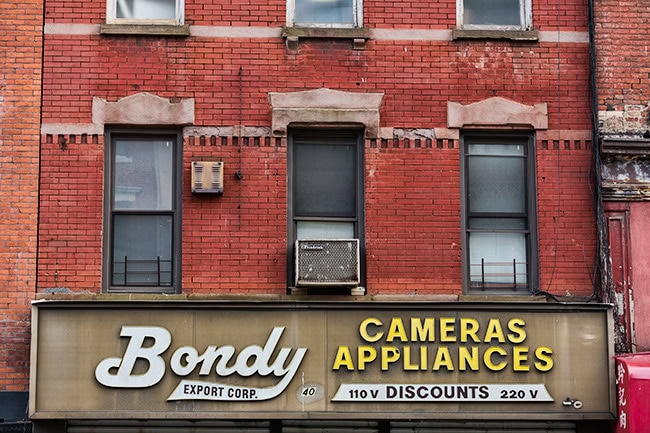 Bondy Export Corporation, 40 Canal Street. Sure that is no wall painting but I did like that old school feeling. On their web site, they claim: "Bondy Export Corp. is New York City's oldest and largest destination for 220-volt appliances and electronics." Who knows if that is true??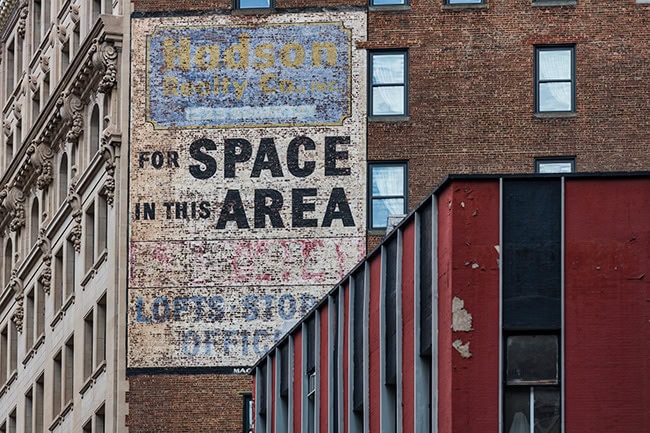 Hudson Realty – I could not find the company that put it up there. There are too many with the same name.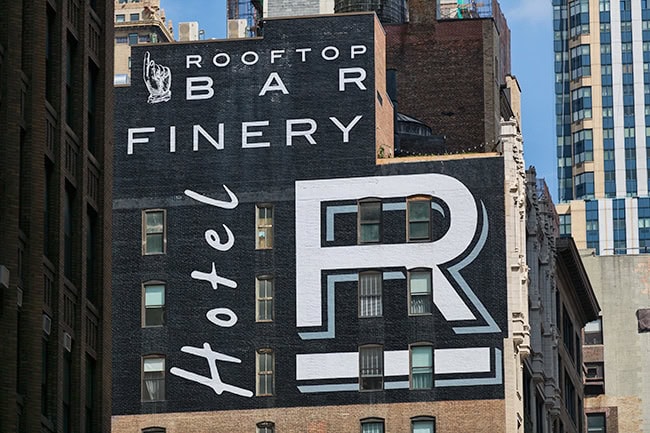 Refinery Hotel New York
From their website: The 12-story neo-gothic building has been designed and redefined as a place for communal engagement as well as solitary downtime, a personable and chic oasis. Our guests appreciate decadence and flair. They are unflashy in their sophistication. A night in with classic crème caramel and Dostoevsky (or maybe Lynda LaPlante) is standard.
In the days of Coco Chanel, Ernest Hemingway or Julia Childs, the Refinery Hotel would be their second home. Make the moment where you are.
Hmmm, I think I would like to try – to bad it is above my usual hotel limit by far. Check out their web site if you want to stay there.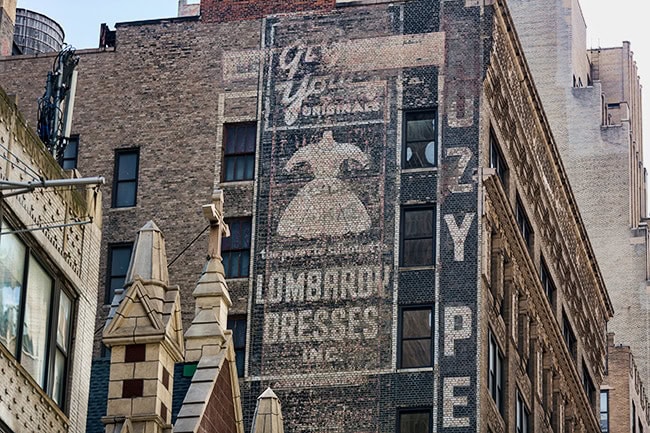 This one is actually 3 different Logos in one: Lombardy Dresses, founded as Lombardy Frocks in 1930, was located here at 134 W. 37 St. between 1939 and 1966. Suzy Perette Dresses, part of the same company, was located here between 1949 and 1975. Suzy Perette was the registered trademark of Lombardy Dresses – you find it on the left. The Gigi Young logo on top – kind of hard to read now was originally Gigi Young Fashions (between 1953 and 1959). It was used between 1959 and 1966. The sign, a combination of the 3 logos, must date from approximately the first half of the 1960s.
Could not find anything for this one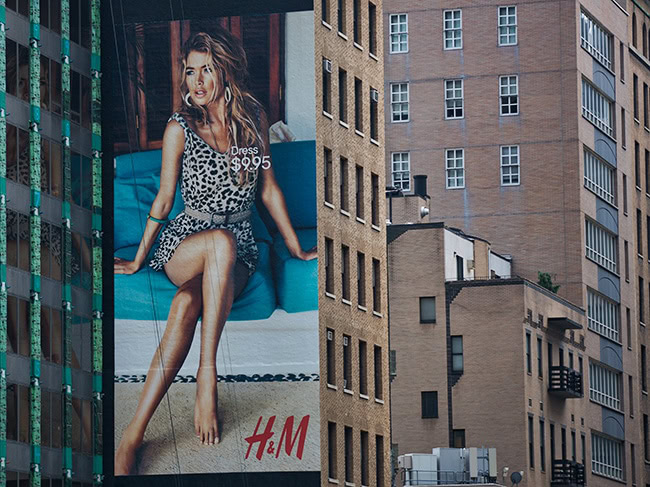 And this is the here and now – quite boring compared to the old ones…