A few Days in Italy in Fall 2017 – Part 6 – Florence 2
Lets keep walking and see what we find!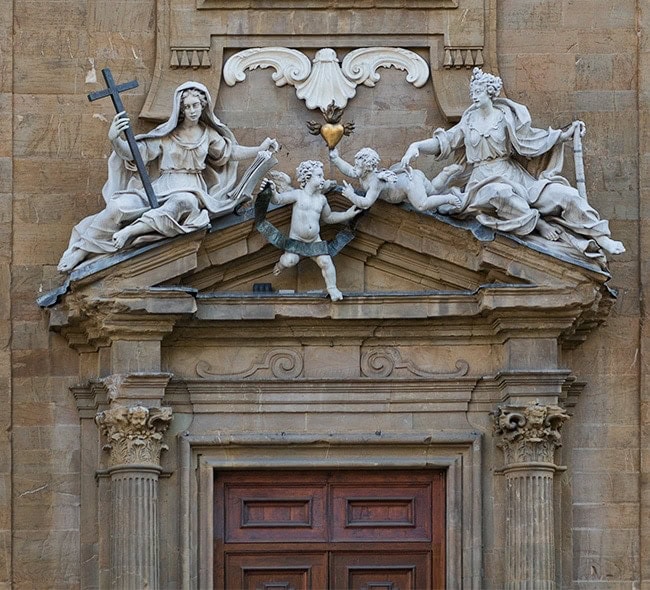 Detail above the door of the Complesso di San Firenze

Badia Fiorentina
There was an older church called Santo Stefano on this place. In 960 it was sold to Willa di Toscana, mother of the Marquis Ugo. She build the Benedictine abbey called Badia Fiorentina around it. When Ugo became the Marquis of Tuscany he increased the donations.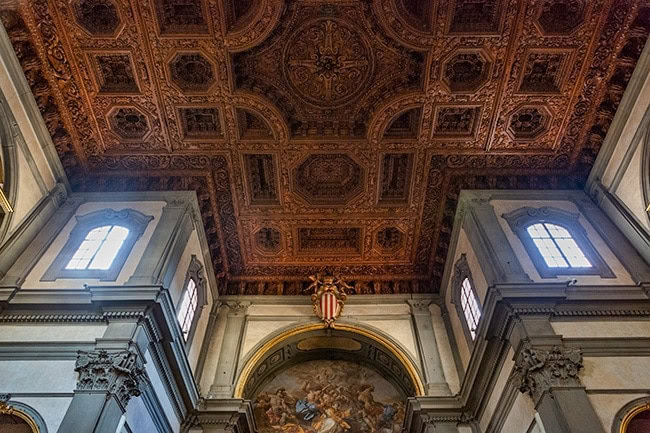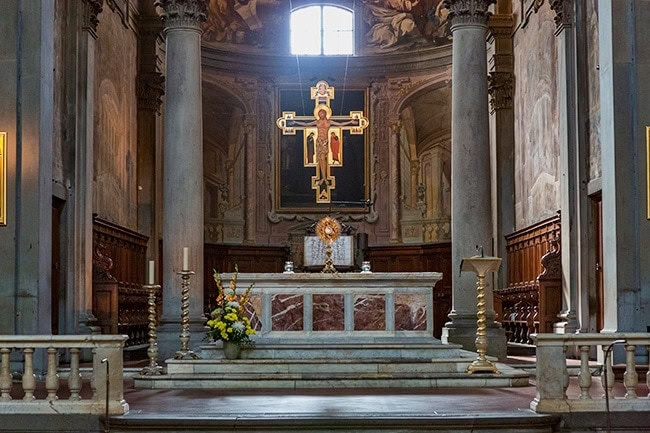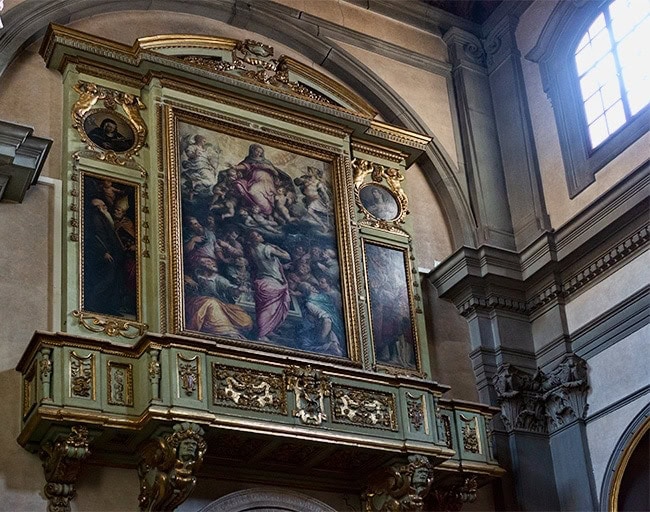 Giorgio Vasari, Assumption and saints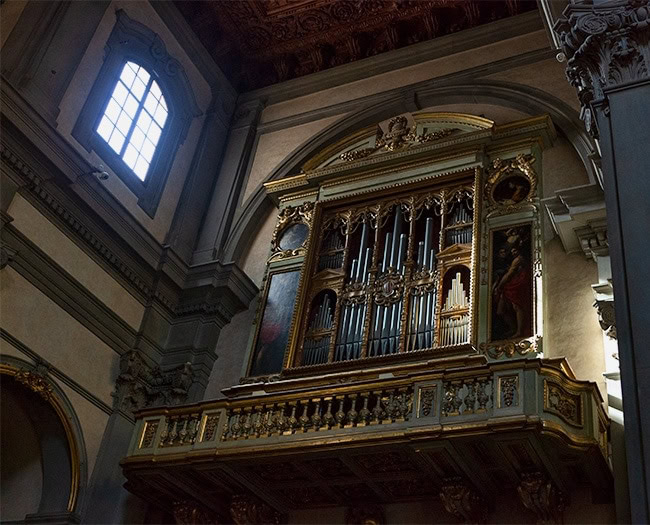 The pipe organ was built in 1558 by Onofrio Zeffirini

Tomb of Bernardo Giugni by Mino da Fiesole

Apparition of the Virgin to Saint Bernard from Filippino Lippi. The painting was transferred from the church of Santa Maria del Santo Sepolcro, in the monastery of Campora, to Badia in 1530 to save it from the siege of Florence. An interesting detail is the depiction of a demon covered with fur and with threatening fangs hidden in the rock beneath the saint, who is depicted in ecstasy for the Marian vision.

The demon covered with fur

The baptismal fonts

At the Via del Proconsolo

Via del Corso

You will find some art everywhere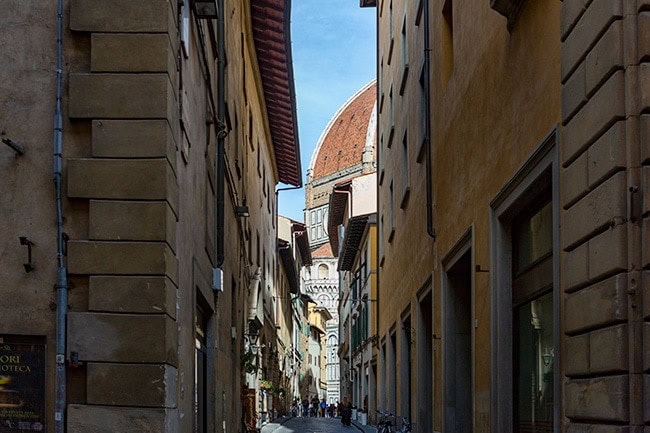 The Florence Cathedral at the end of the small road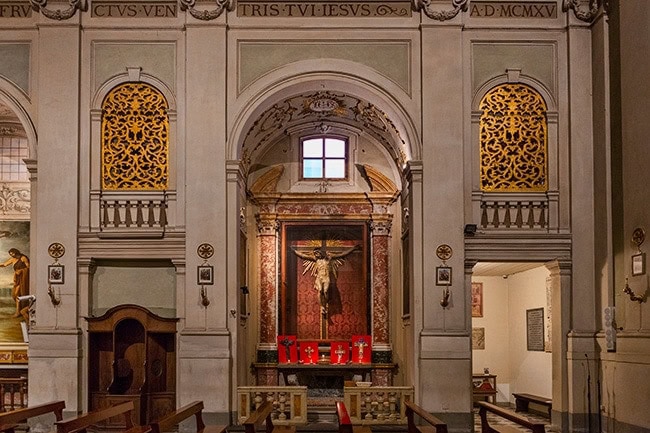 Chiesa di Santa Margherita in Santa Maria de' Ricci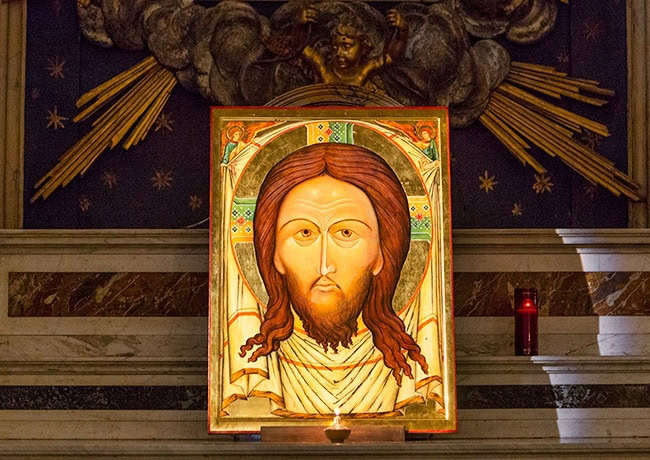 Almost like some Russian paintings and quite different from the others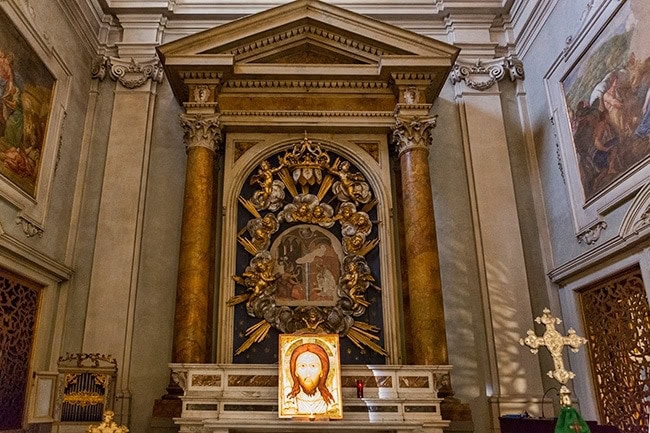 The image of the Madonna behind at the altar. It was once outside on the wall of the church of Santa Maria degli Alberighi. On July 21st, 1501 a drunk and angry Antonio Giuseppe Rinaldeschi passed it after losing money playing dice. He collected some dung from the ground and threw it against the figure of the Virgin. Some reported him and he was later hanging from a window of the Bargello as a warning for others. Today the original is replaced by a copy and the original is here on the main altar that was built specifically to repair the offense.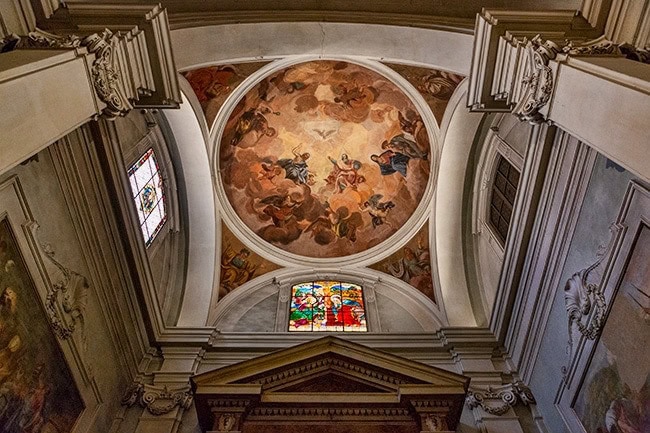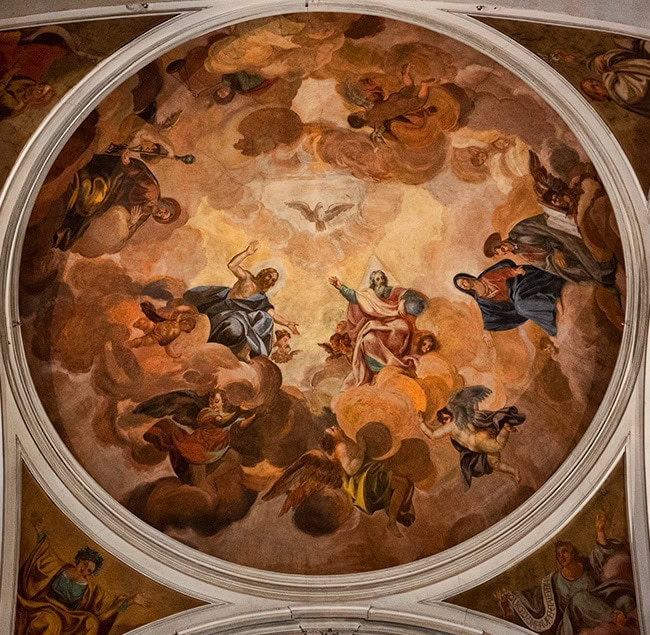 The vault of the apse is frescoed by Lorenzo del Moro with the Assumption of the Virgin

The window is a copy of the painting of the Madonna from the main altar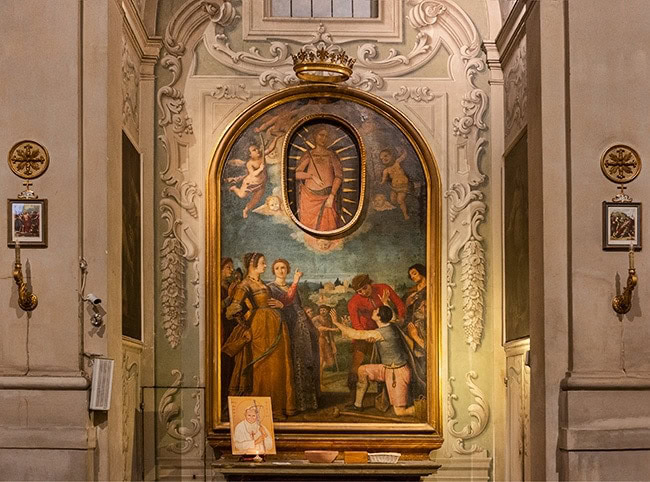 This one is different – also notice the Polish pope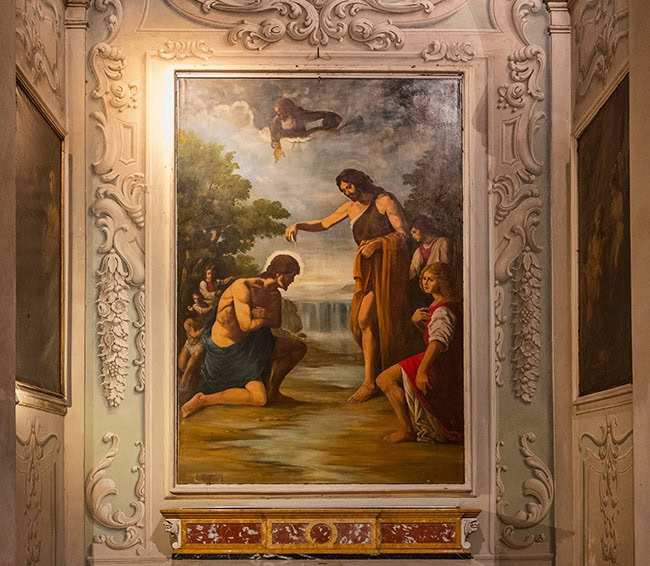 Not so much gold in this church

Maria with the child

Chiesa di Santa Margherita in Santa Maria de' Ricci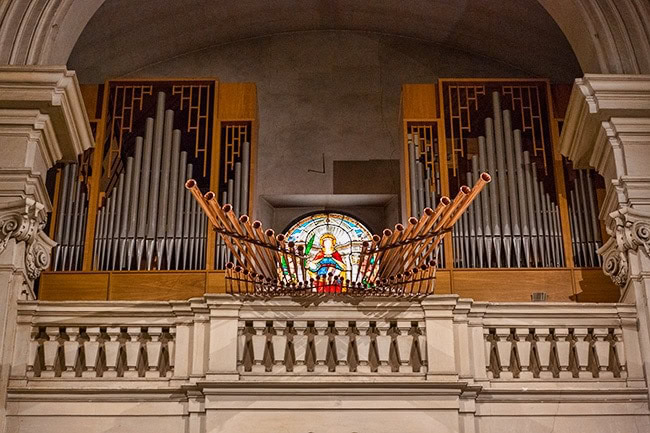 The pipe organ is from 1989 and was later expanded

Piazza della Repubblica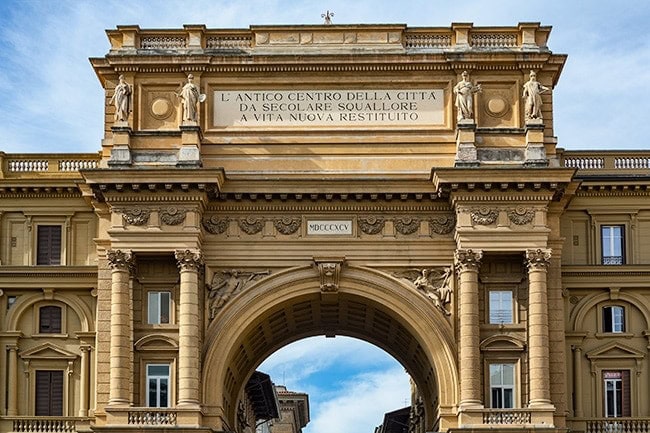 The ancient centre of the city / restored from age-old squalor / to new life

Everywhere you look – there will be a church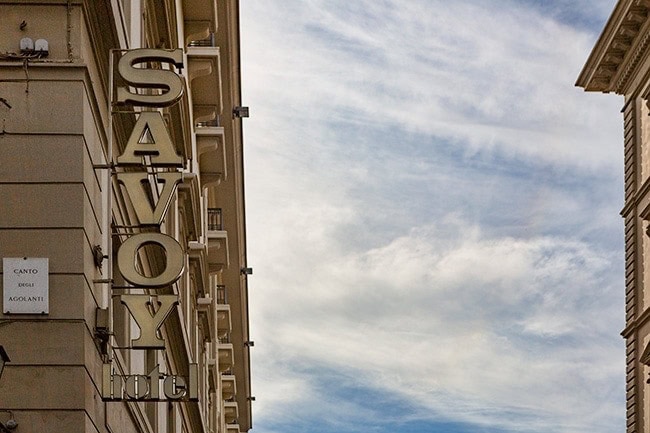 The Savoy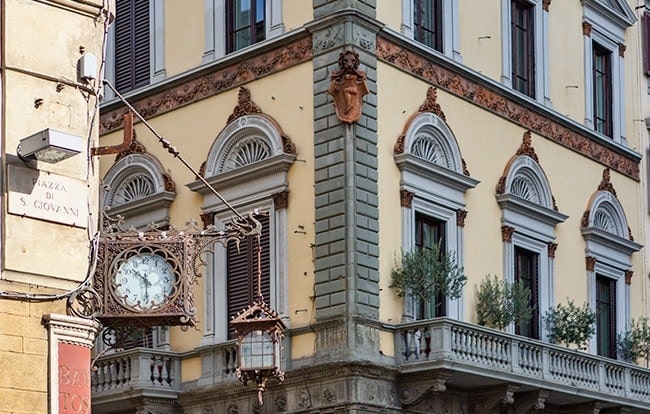 House at the Piazza del Duomo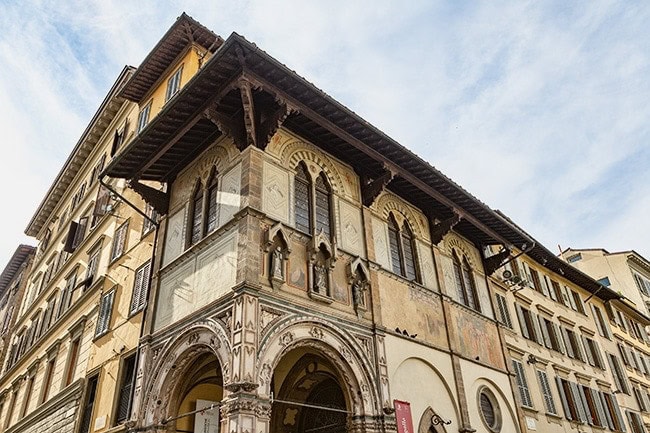 Do you want to stay up to date and not miss a post? Subscribe to the blog on the top right or all the way down on this page!
Support my blog: Book your hotel here