Pai-Land in Thailand – Winter 2016/2017
The farmers in the north start to burn the fields and mountains every year a bit earlier. And I do not like to sit in the smoke all day and night. The particles are super small and go really deep into your lungs. And with plenty of places to choose it is easy to avoid. So I took a 2 months visa only – that leaves about 7 weeks for Pai.
Still I will bring a proper mask next year. It is also very useful in other places where it is dusty and smoky here in Asia and back home.

Like every year: garlic after the rice in front of the bungalow.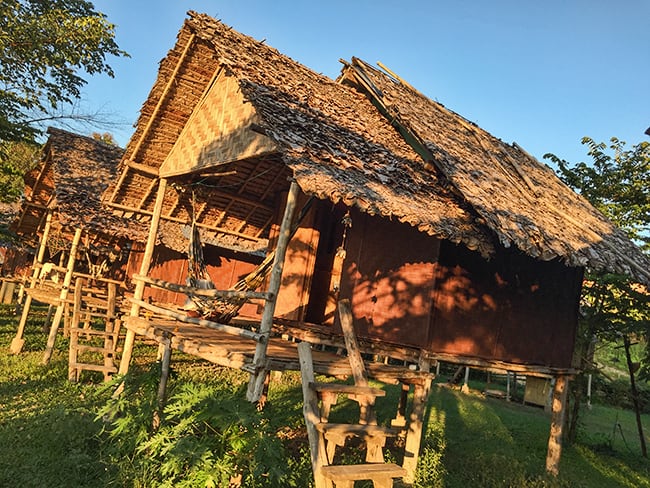 Bungalow # 7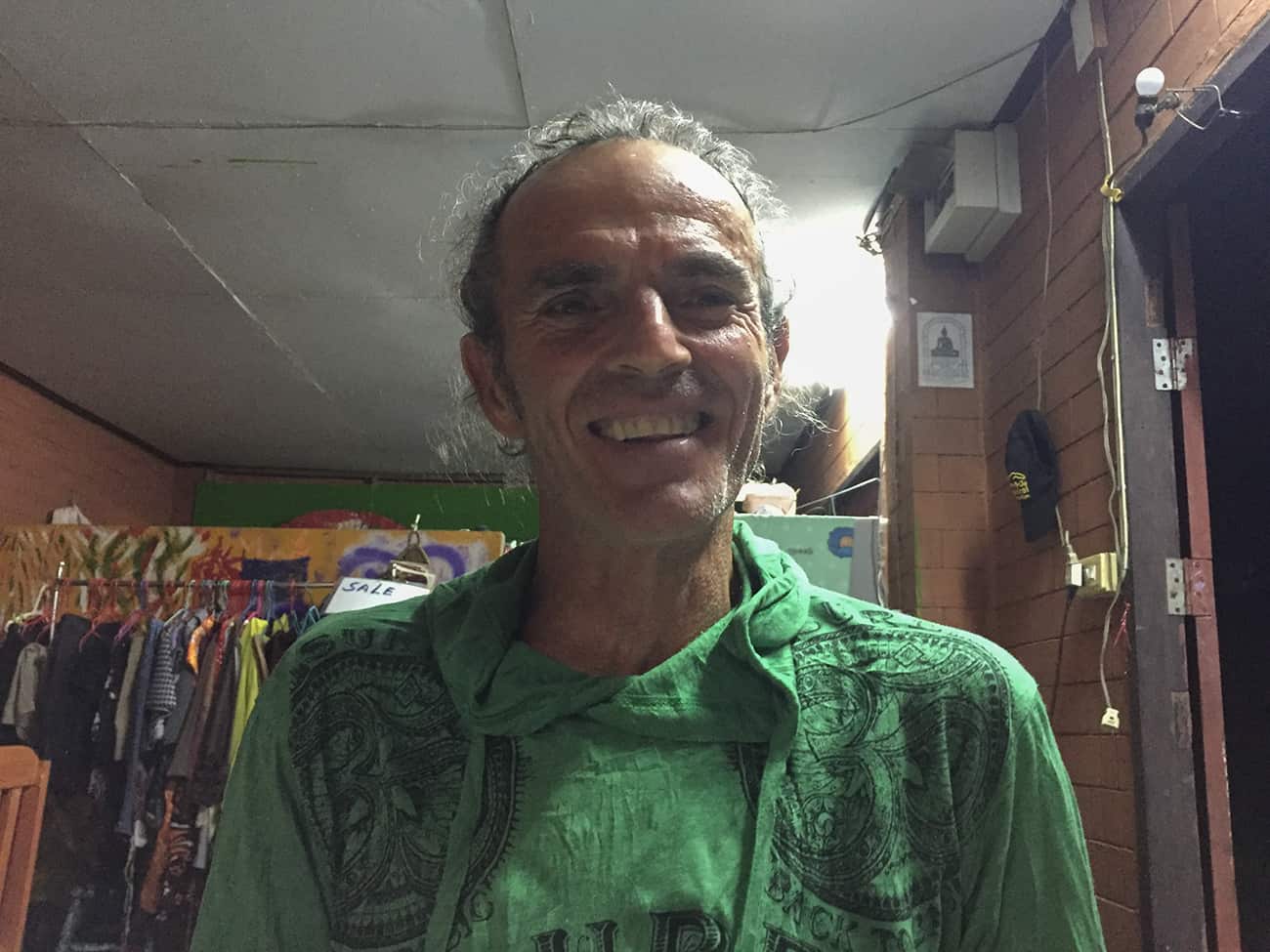 Terry was here for a quick visit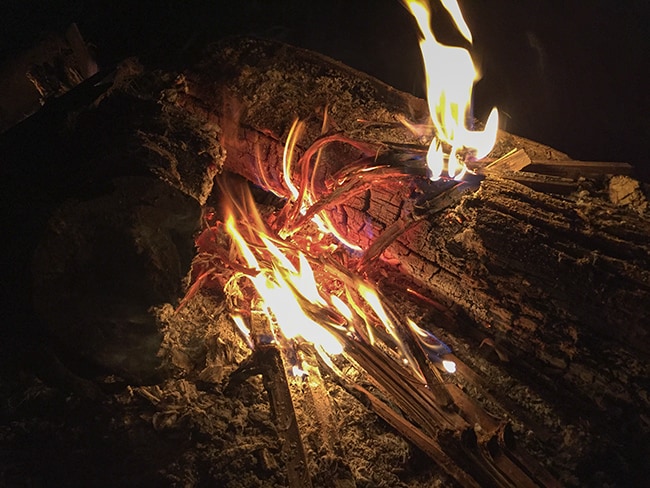 Fire in the night at Twin Hut. A strange winter this was. Most of the night I went out with the thin fleece jacket but only needed it 3 or 4 times. Most of the nights a T-shirt was enough. The last years it was more like a fleece jacket, a down jacket and the hard shell as well.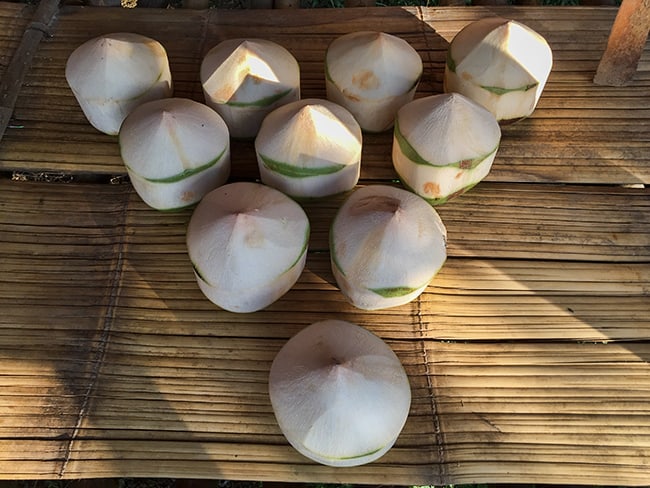 They get more expensive every day! Last year it started with 190 for 10 and went up to 240 in the end. Now they did start with 220 and went up to 390. Thank you very much – but that is a bit too much!
Boon Ko Ku So Bridge
Another bamboo bridge – and it was built so the monks can short cut to the village in the morning to collect offers from the folks of the village. Hmmm to me it looks more like one more tourist stop on the way to fill the day tours. Some even say it is the longest bamboo bridge (mostly steel and concrete underneath!) and there are little huts to rest and a few restaurants on the village side. On the temple side you find one place for food and refreshments.
It is somehow a copy of the Su Tong Pae bamboo bridge in Mae Hong Son
It was a gray day – another new addition to the winters in Pai – we even had rain this winter!! – and I had only the iPhone to take pictures. I was not even aware that this place was build – the last time I passed it there where only rice fields. Hope they compensate the villagers for the lost crops.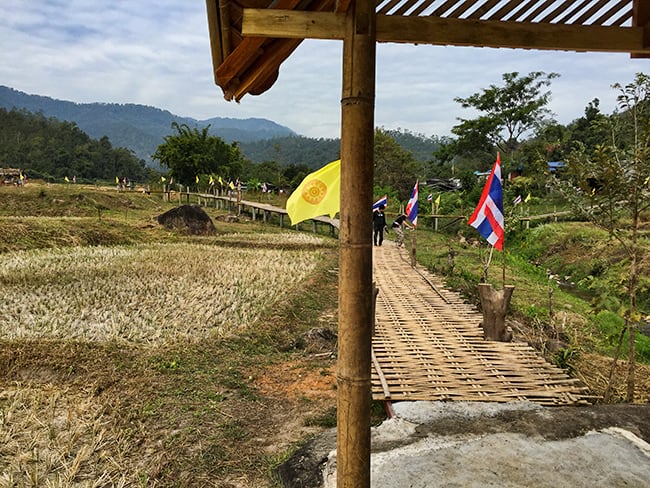 The newest attraction in Pai – A bamboo walkway for the monks…. so they say!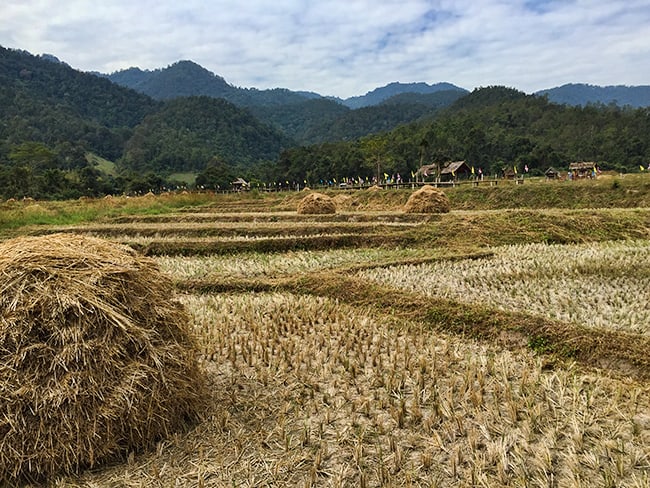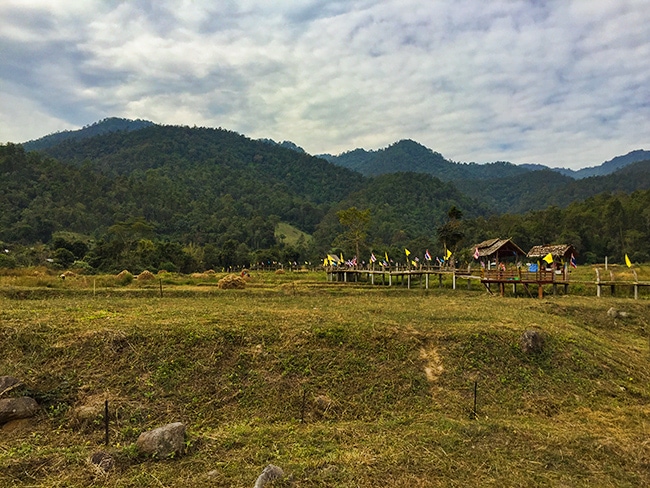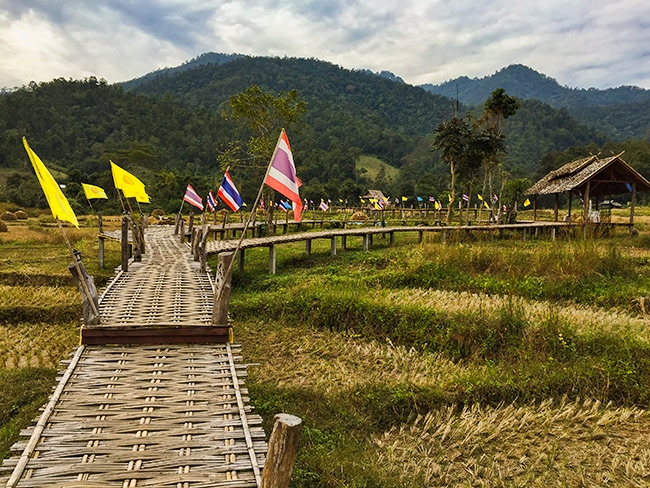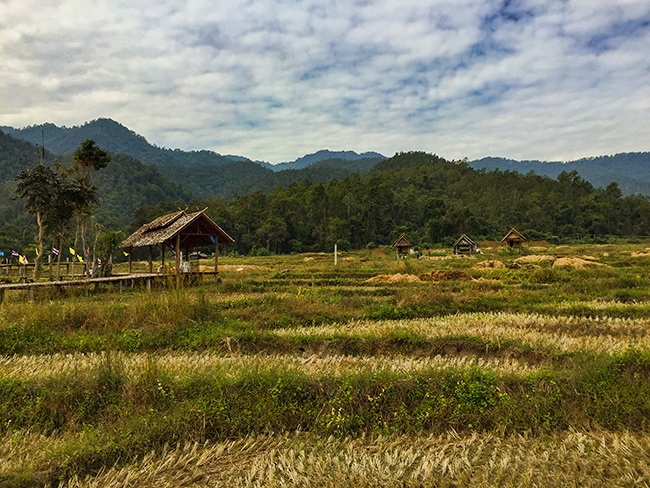 That bridge took quite some space from the fields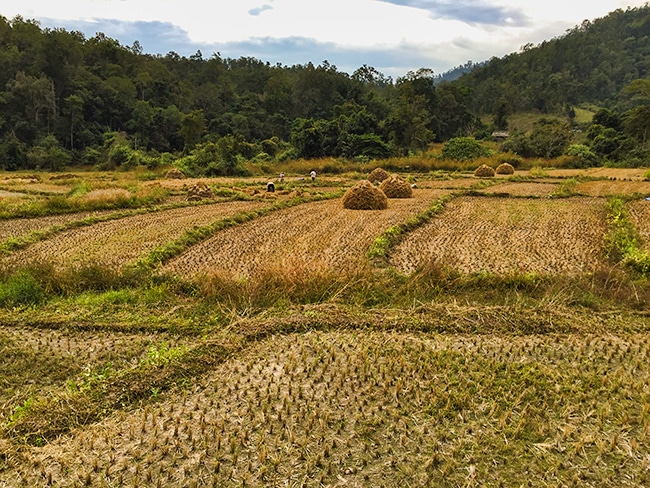 Rice harvest here too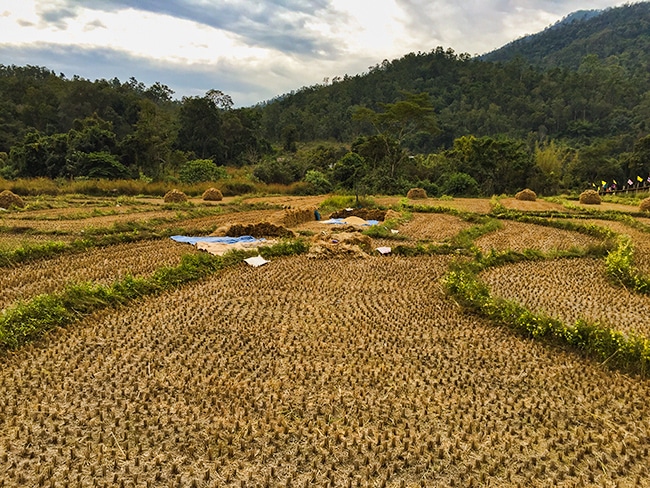 Lunch break – nobody is working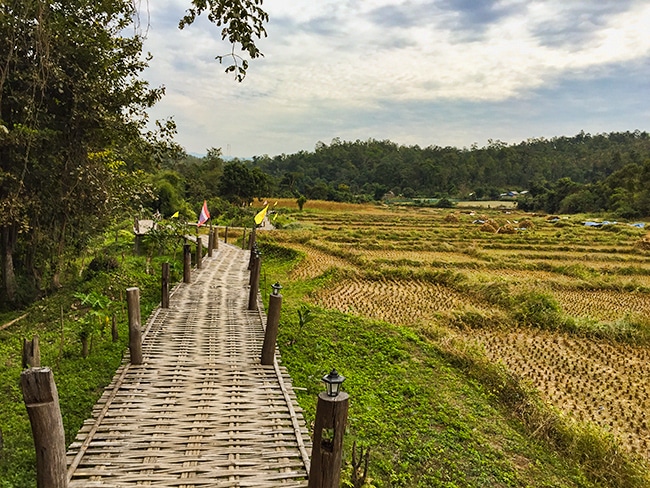 "At the other side of the bridge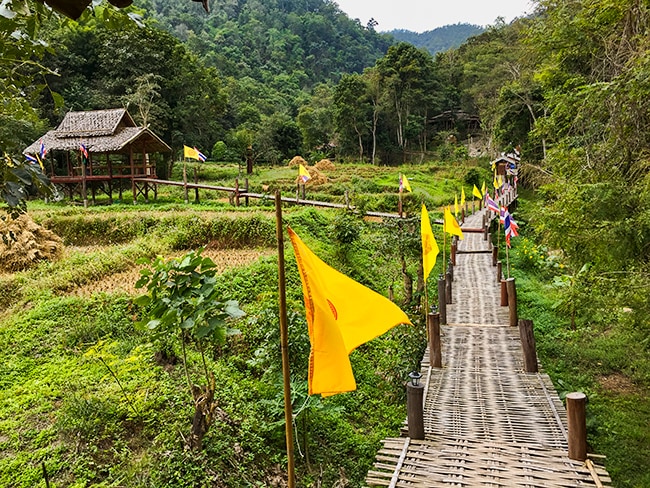 And the view towards the end of the bridge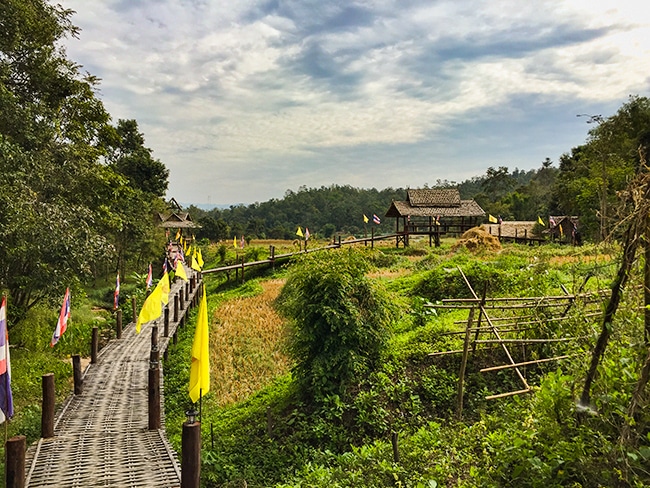 And from the end of the bridge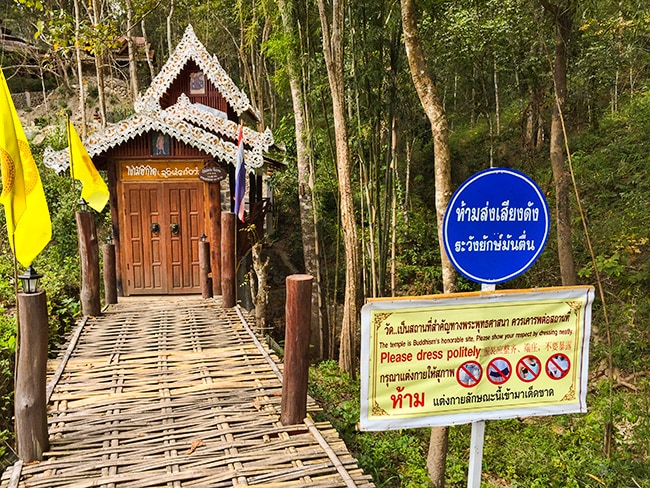 End of the line – the door is closed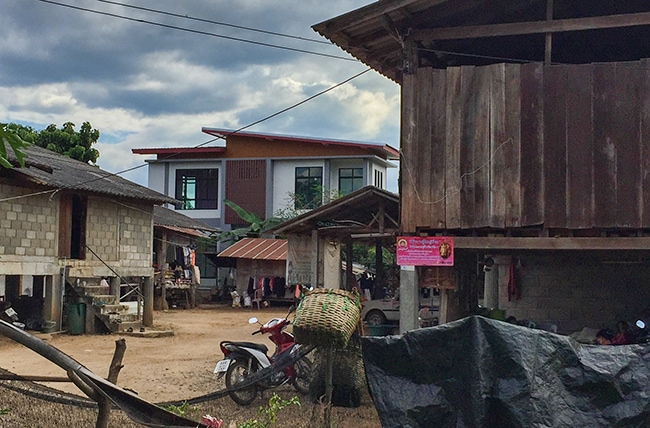 Somebody put a modern house in the village.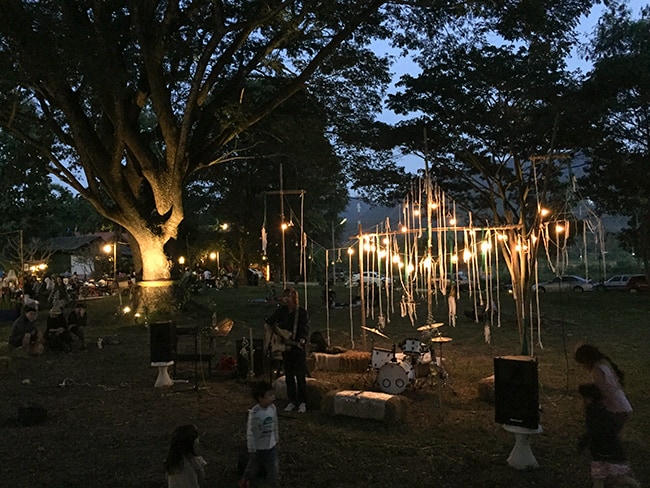 There is a new Saturday Market KAD BODHI (next to the Wednesday Market) every Saturday afternoon. Some food, second-hand and new stuff and music as well.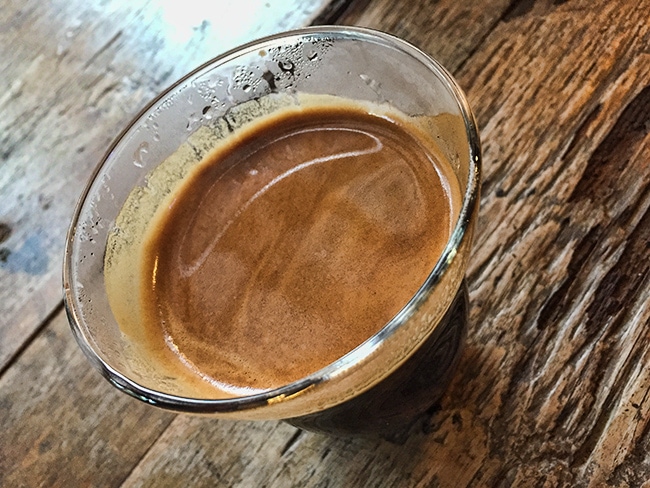 Nice Crema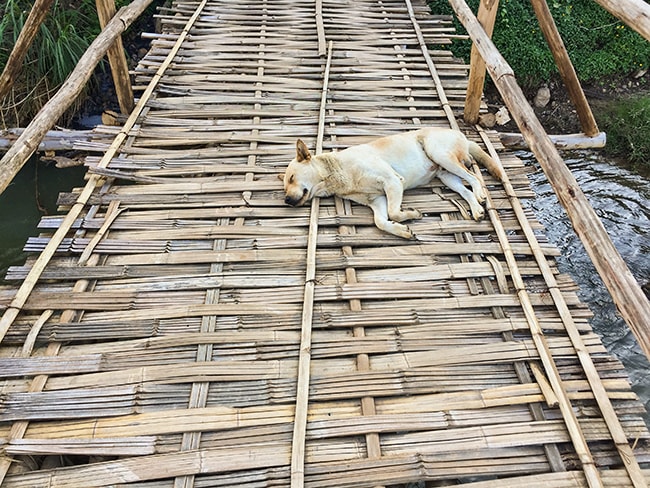 The keeper of the bridge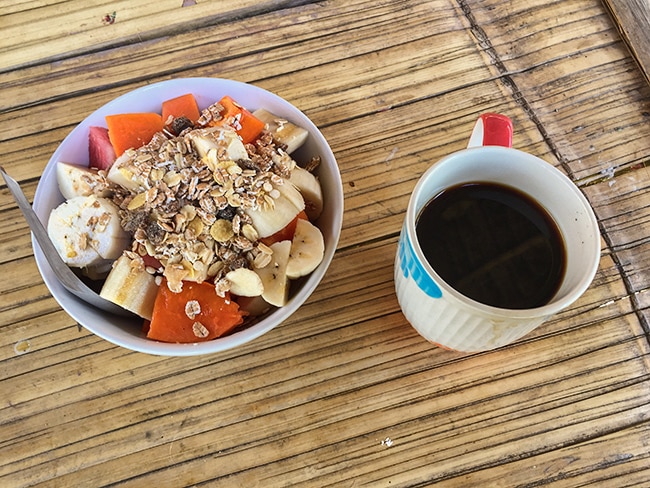 Breakfast at Twin Hut – Fruits with Müsli sprinkle and black organic Hill Tribe Coffee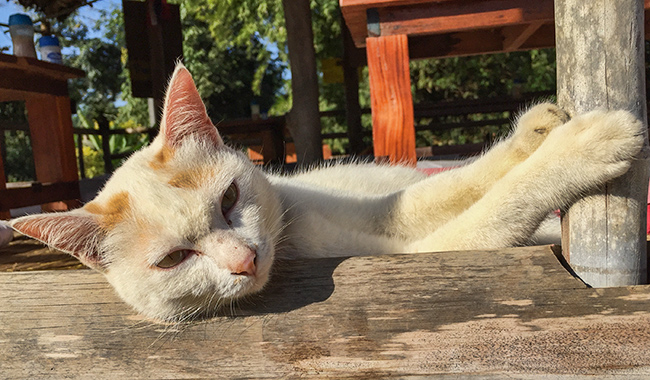 Cat awake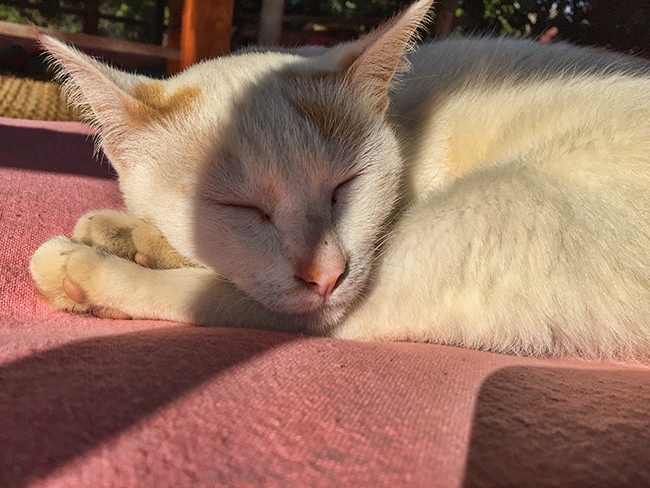 Cat sleeps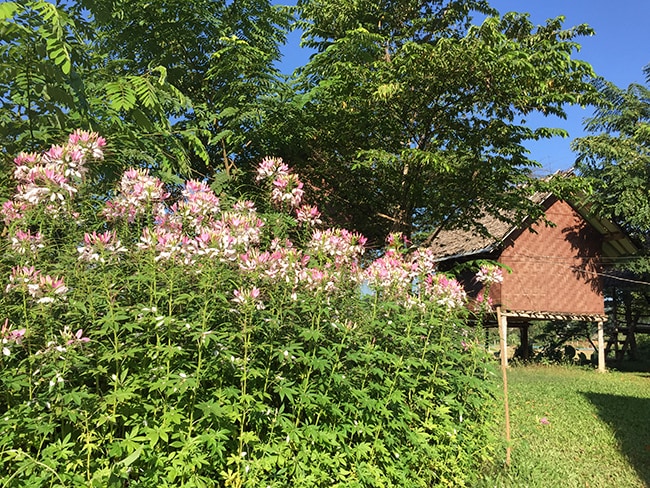 Flower Power at Twin Hut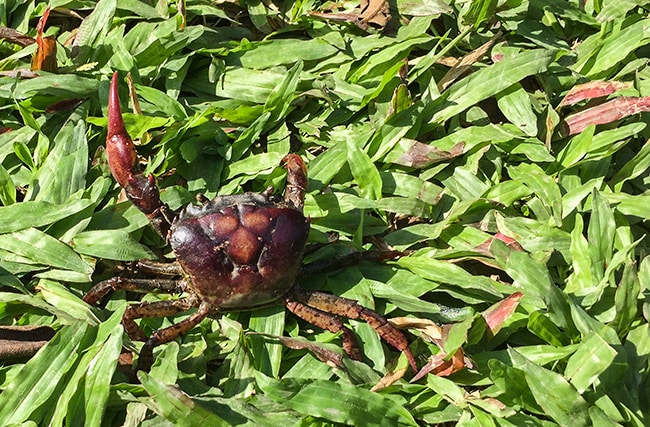 Aliens next to my bungalow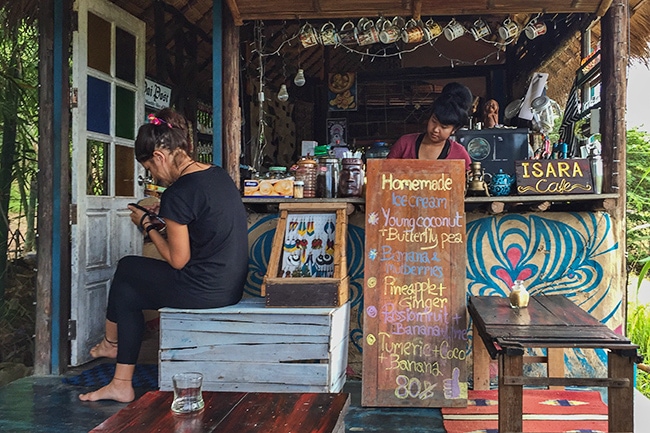 Isara Cafe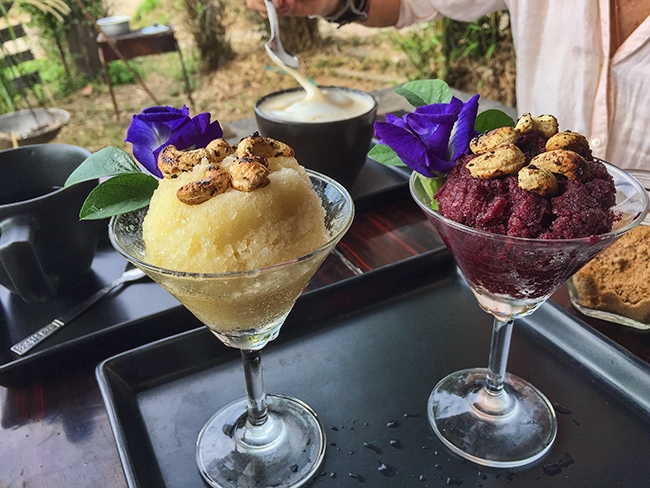 Homemade Ice Cream at Isara Cafe