Sun! What a difference a day makes!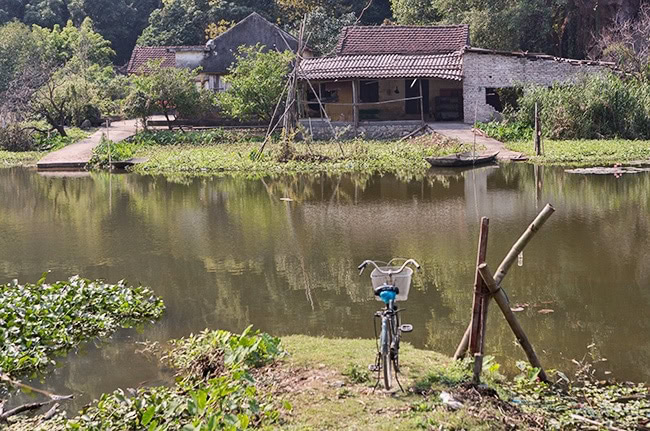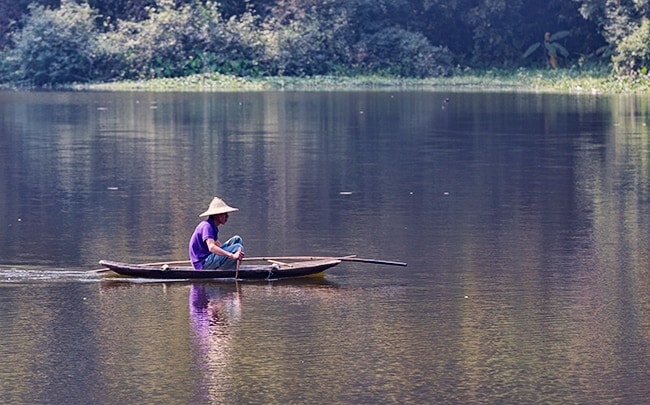 Here he comes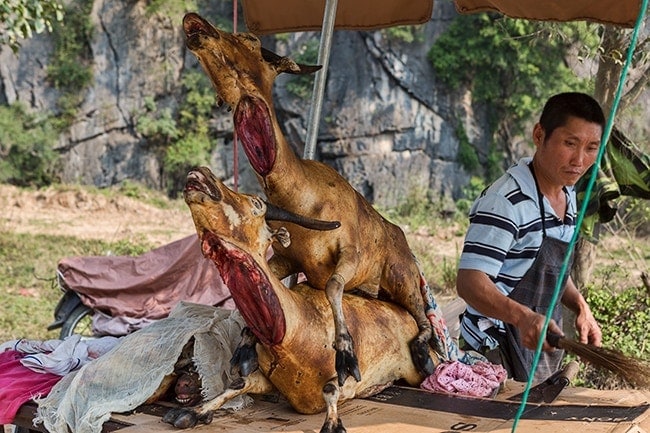 The speciality of Ninh Binh – Goats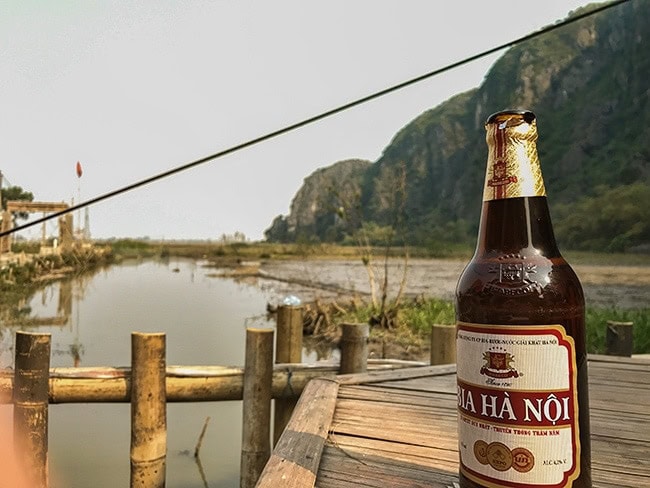 A visit to Chez Beo Homestay for a beer
See more from this place here: http://hastenteufel.name/blog/last-morning-chez-beo-homestay/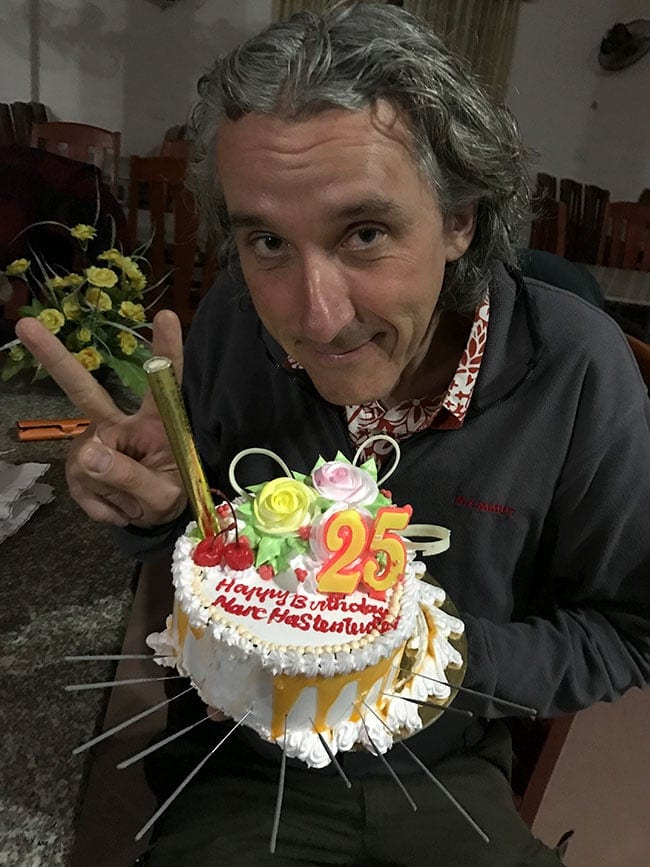 Happy Birthday to me!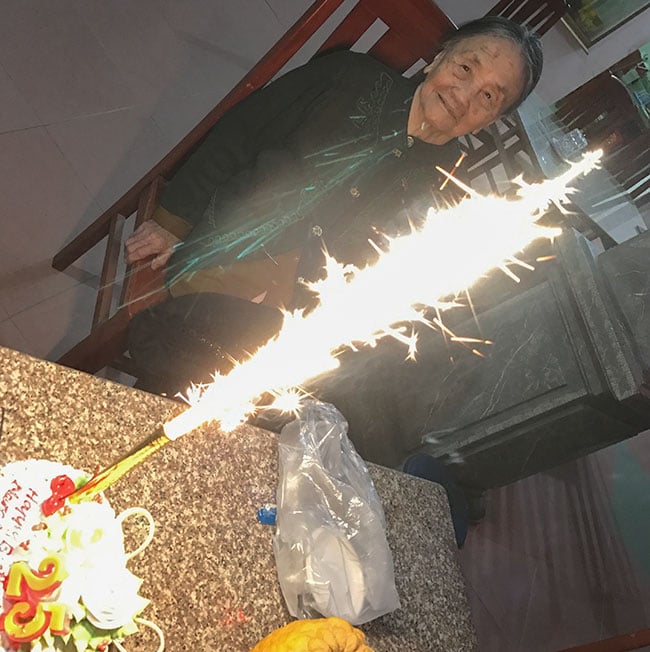 That cake is on fire!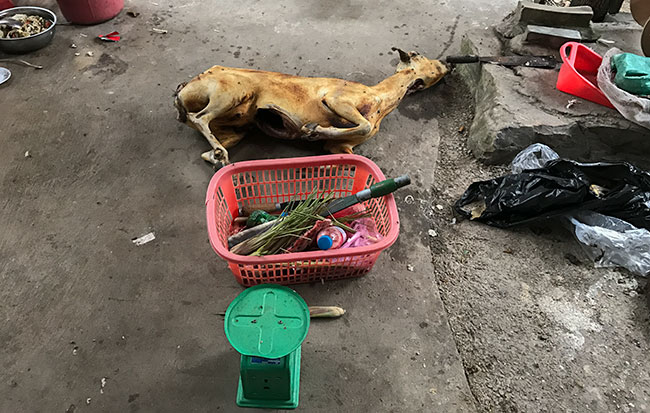 Another goat – full of flies – ready for the kitchen. I am so happy that I do not eat animals!!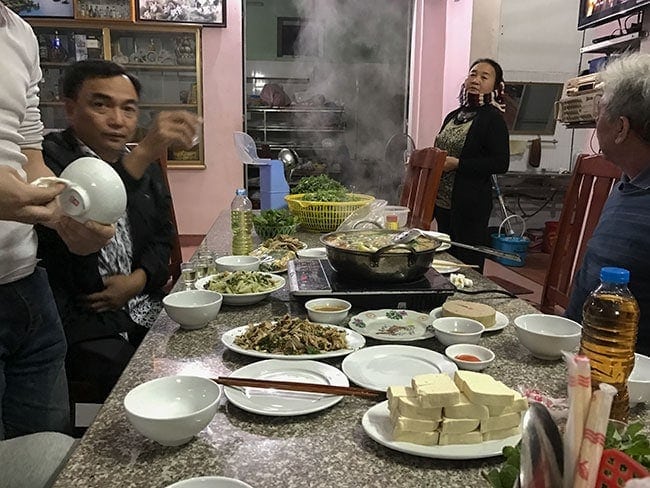 Feast with the hotel owner. They had extra rice whiskey for me since theirs had some bear parts in it.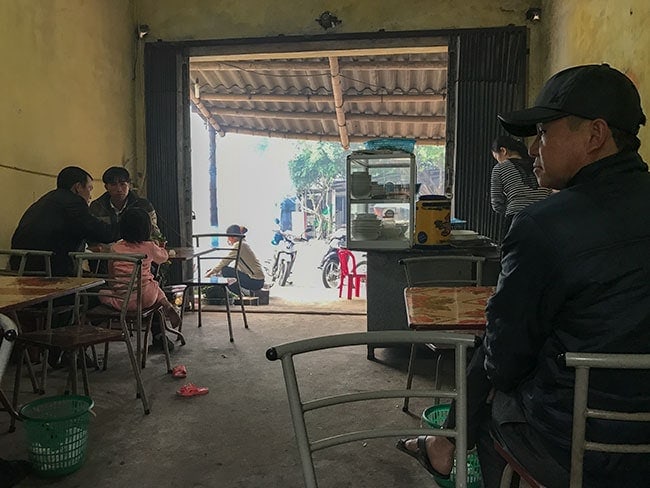 At the noodle place in the morning. If I got up early we went here for a soup. If you come at 8 in the morning she might be out of soup already!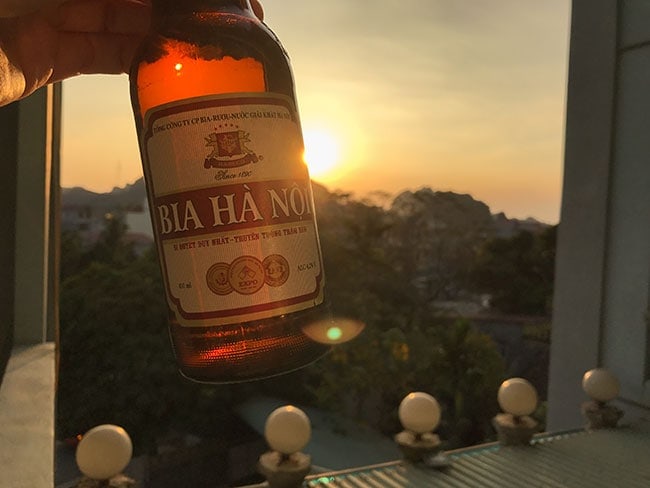 Sundowner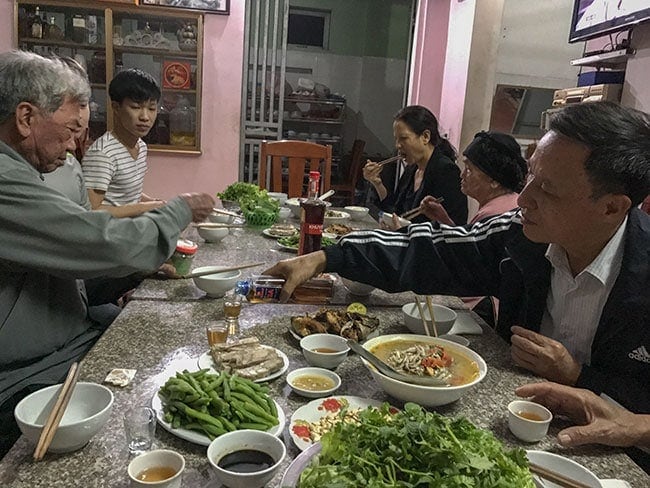 The next feast with the hotel owner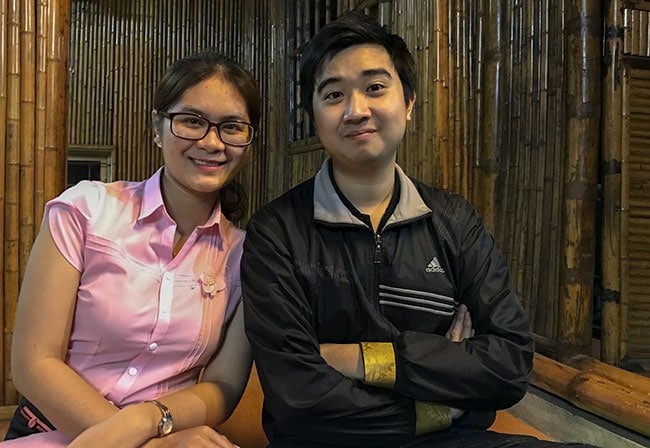 Thanh & Hoàn. They took me to this nice place. Very interesting food and well decorated!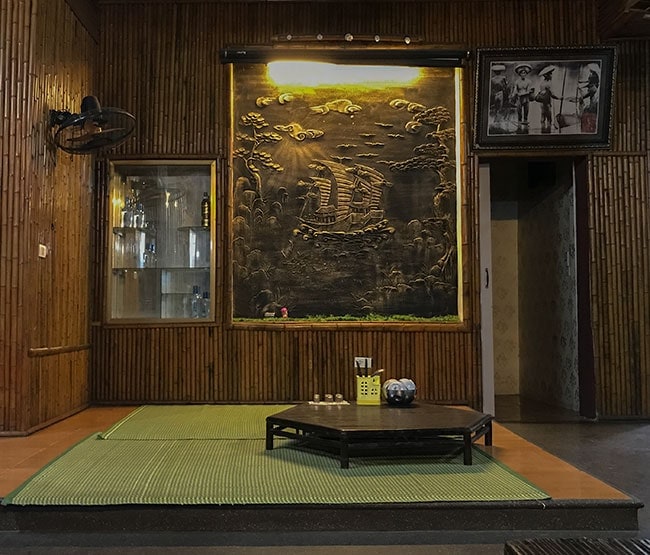 Bamboo and Art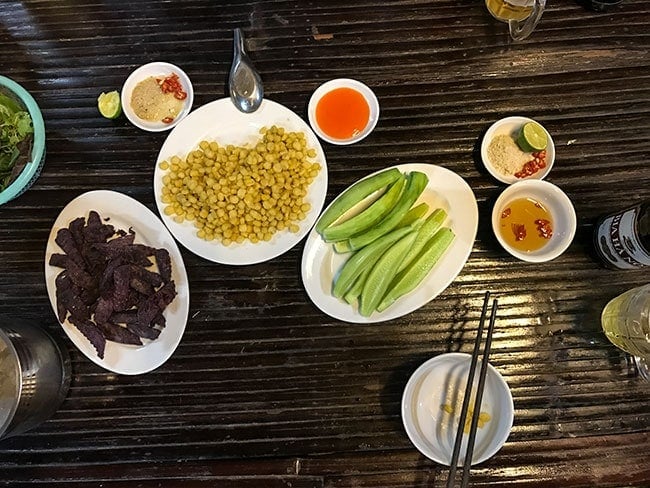 Starters! The corn and beet root where fried – makes it very tasty. Guess it makes it with a lot of calories as well.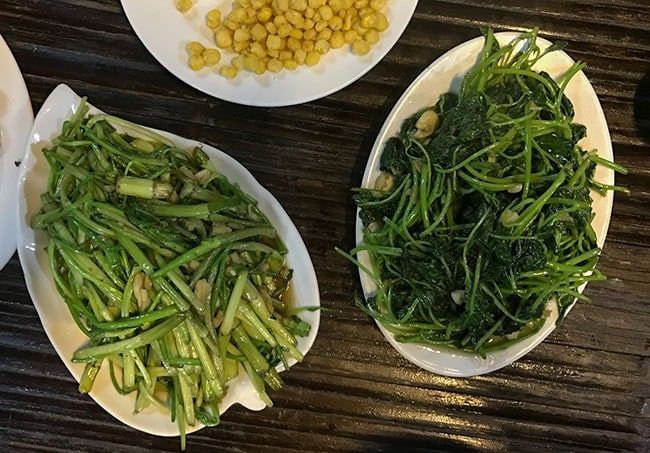 Greens – me loves!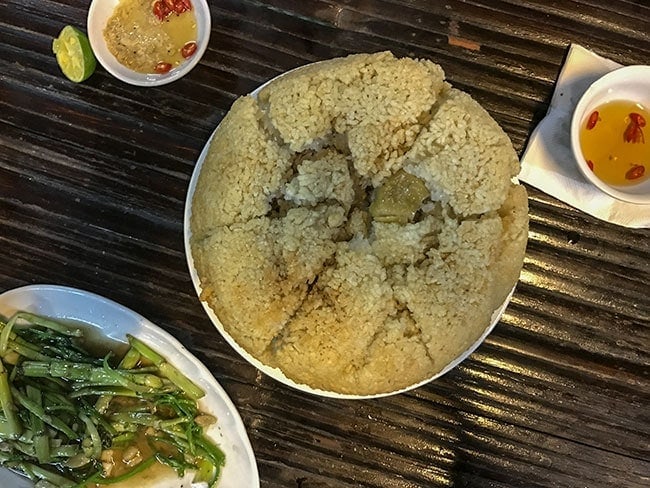 Chicken in Rice – not for me!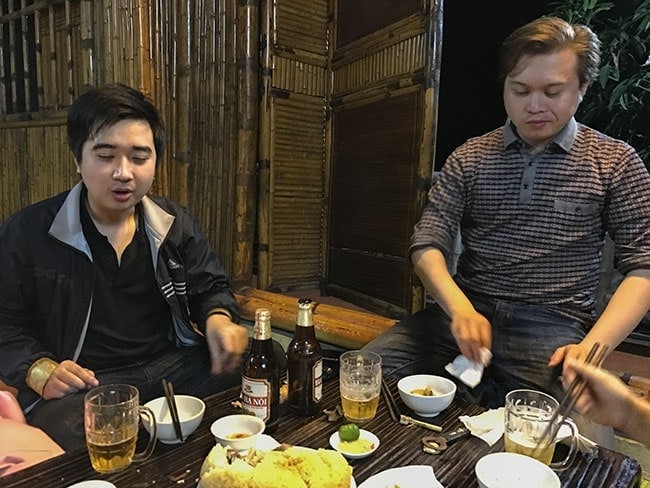 Hoàn & Việt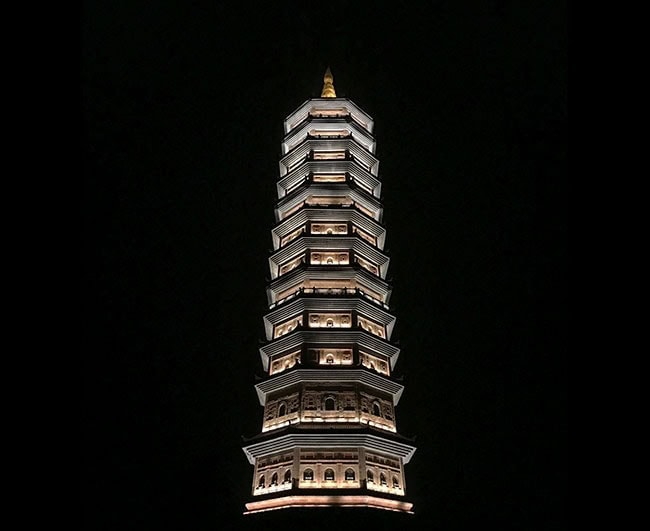 Bái Đính Temple at night. Thank you Việt for this trip!!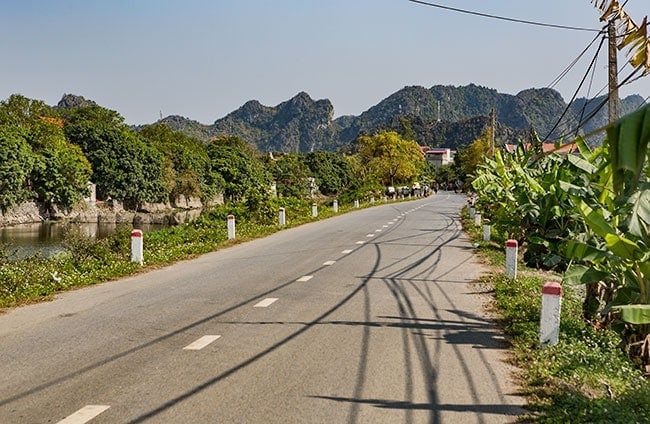 Motorbiking round Ninh Binh

Planting rice is hard work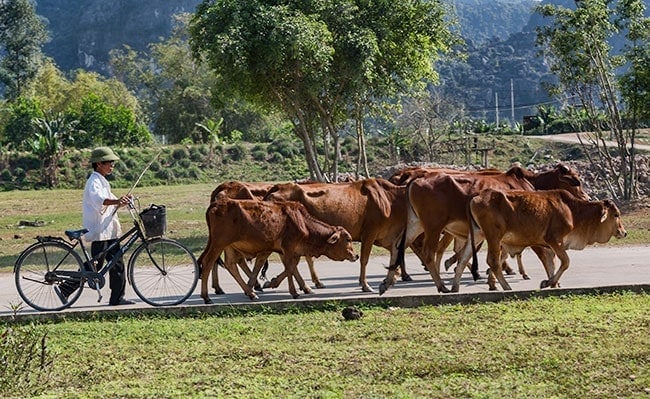 A man with a helmet and his cows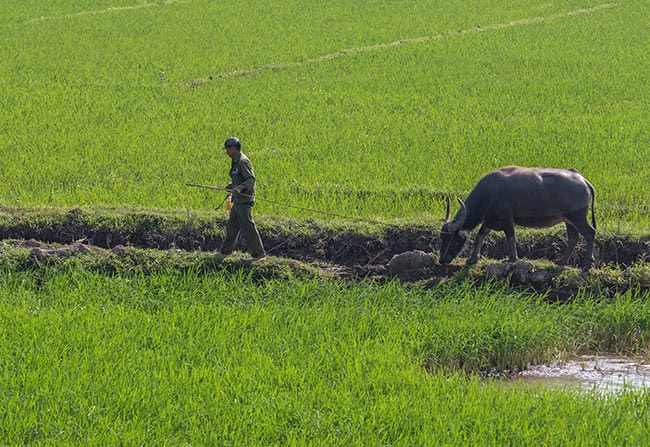 A man in a rice field with his buffalo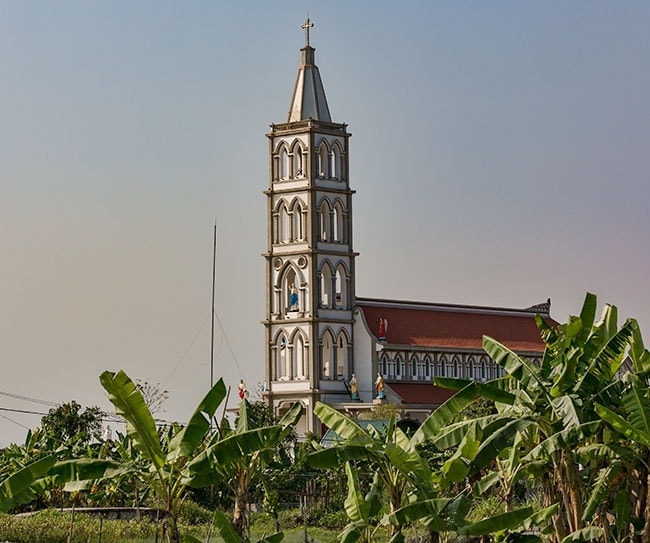 Another church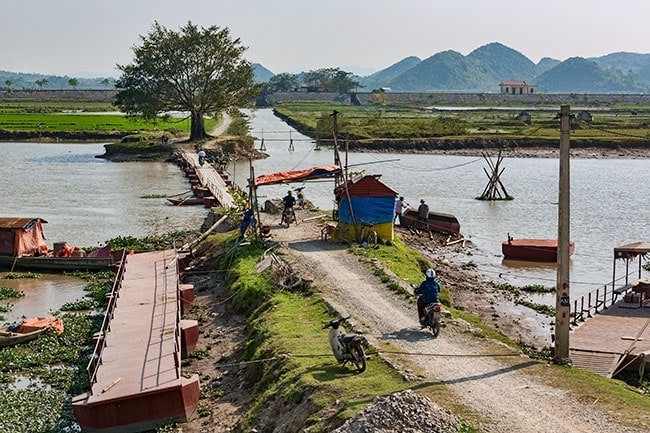 You can see – the new bridge is there on the left. But not finished yet. You have to pay a little bit if you wan to drive over the bridge. Most people stop and chat for a while with the guy that collects the money. That is country side for me. And a bit of the good old times!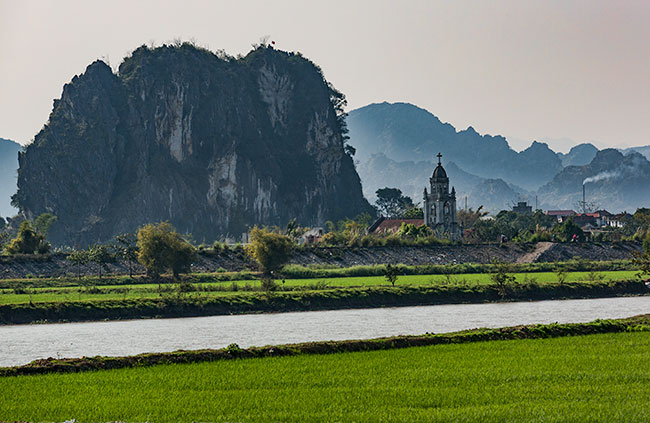 Small church on the other side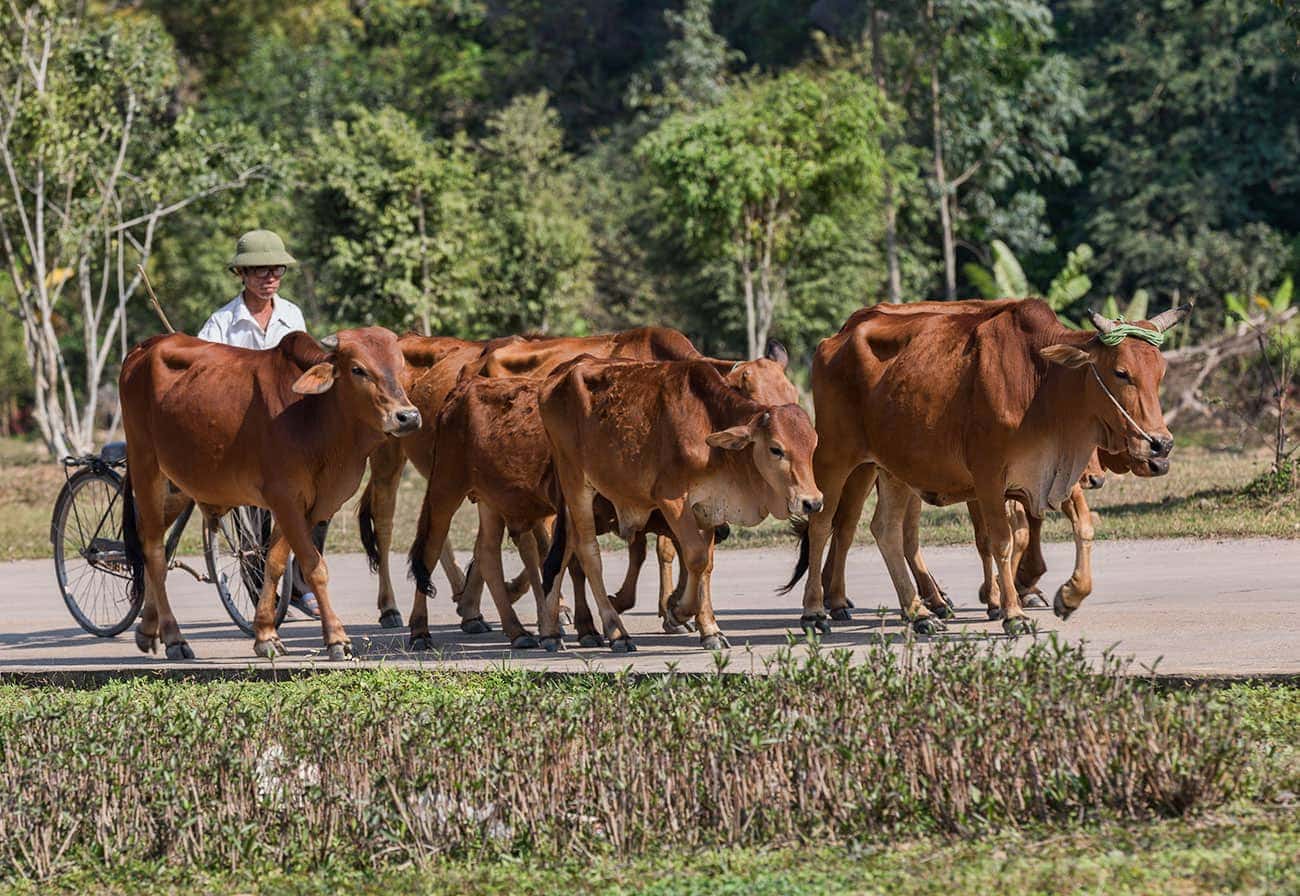 A man with his cows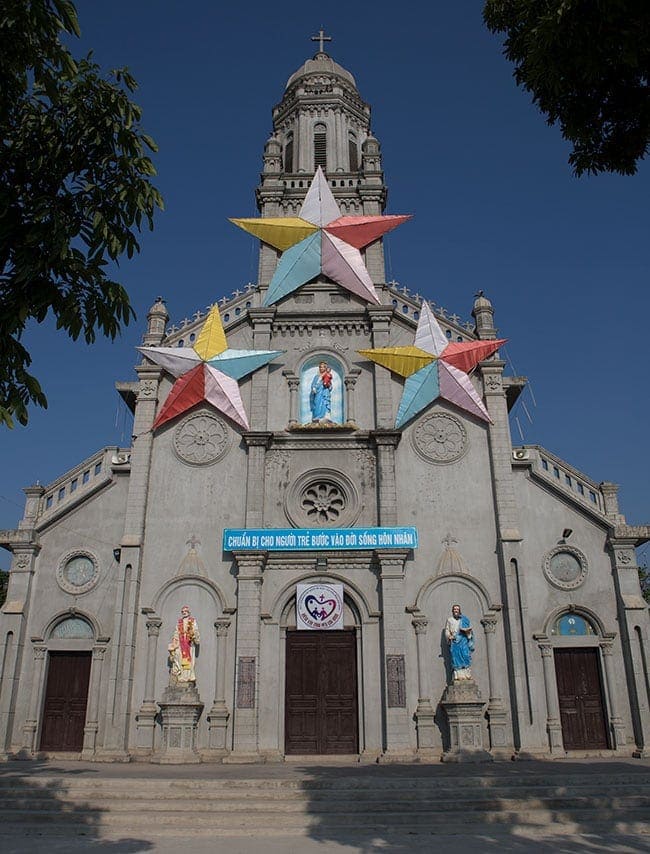 Nhà thờ Giáo xứ Trung Đồng

Better have one of those in the church garden!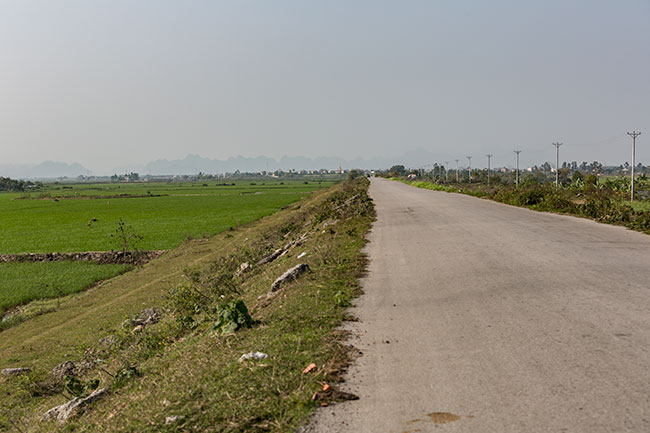 Road along the fields
Do you want to stay up to date and not miss a post?
Subscribe to the blog on the top right or all the way down on this page!
Support my blog -> Book your room here: