The Two Wheelers in front of the Hotel in Ninh Binh
Sitting in front of the hotel and taking some snaps of the two-wheeled traffic for a few minutes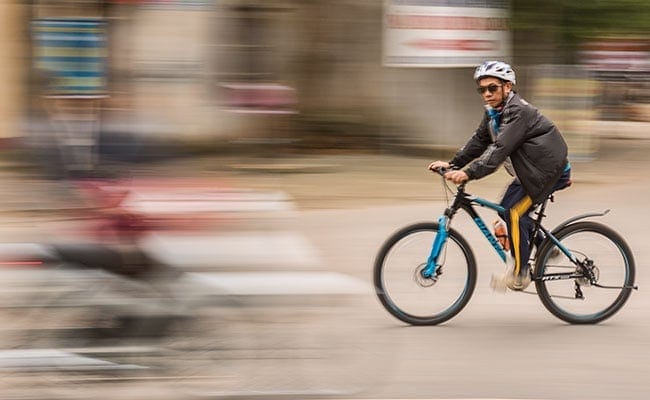 Speeeeed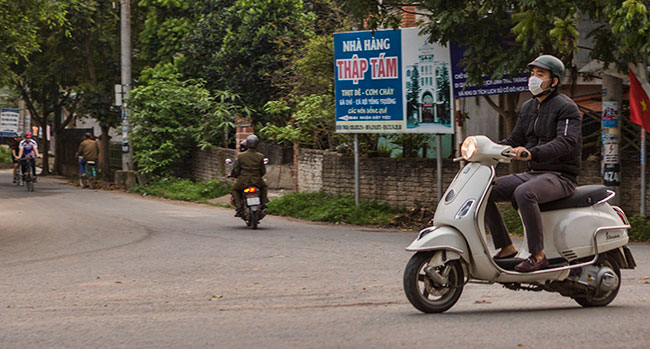 Guy on a Motorbike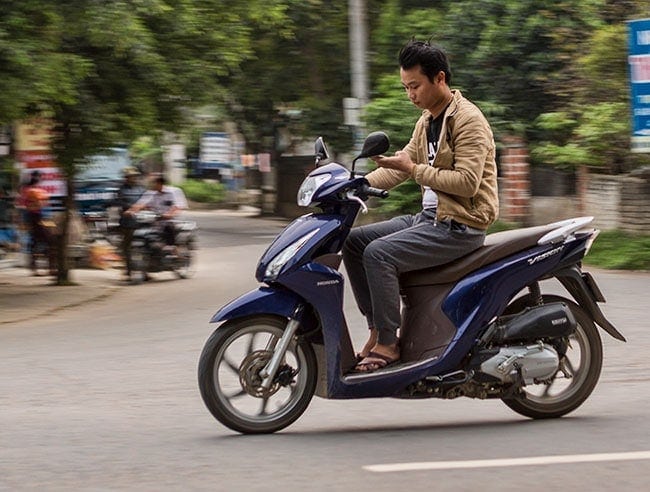 Do not text and drive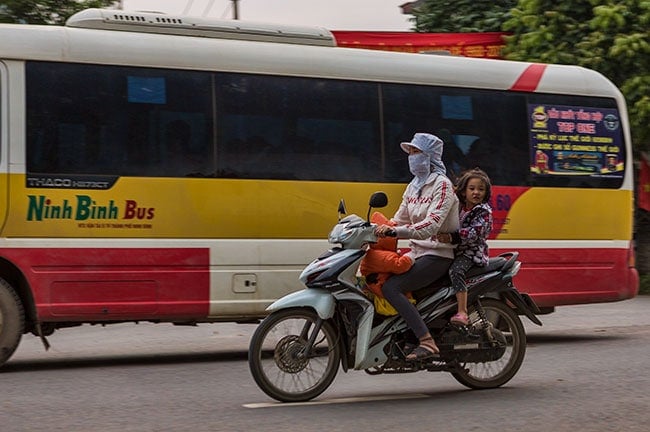 Mother with children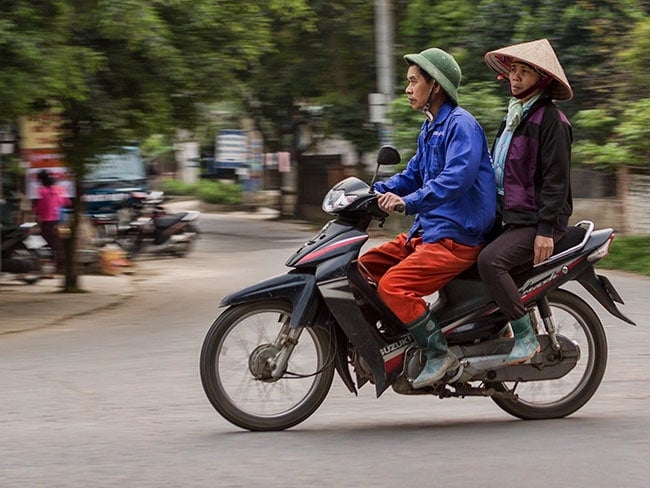 Dream team on the way home from the rice field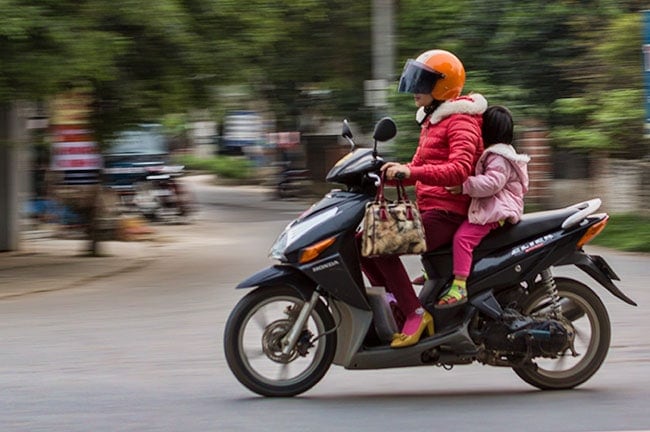 Taking the kid to town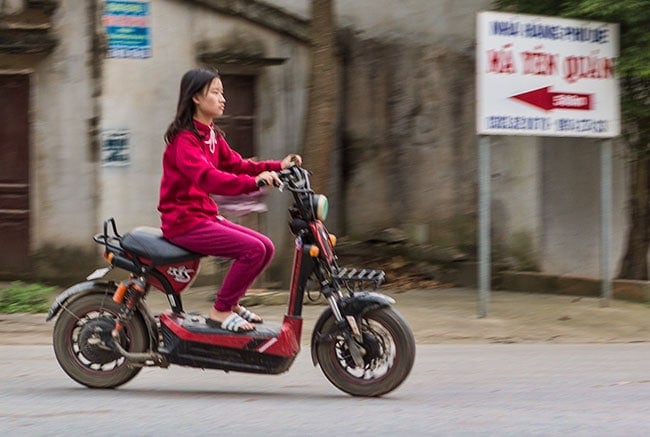 Red riding – no hood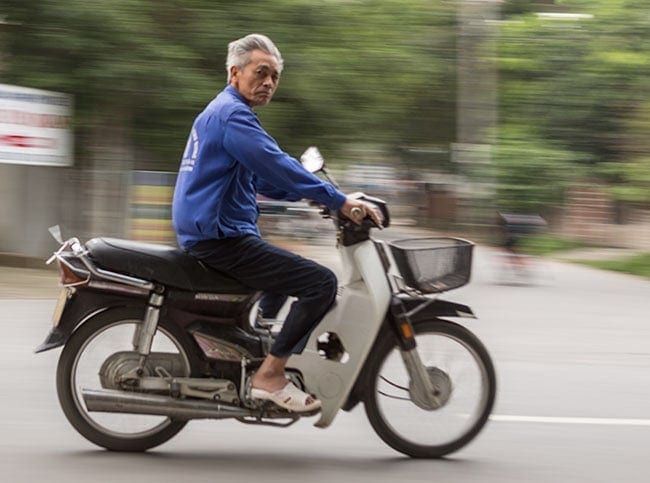 What are you looking at?"

Riding home from school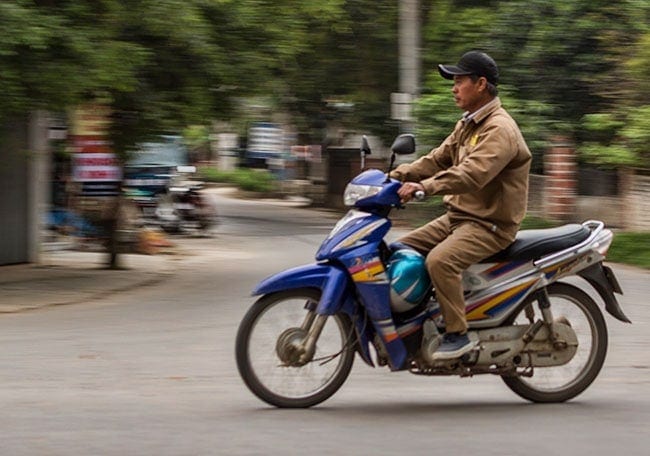 Off to town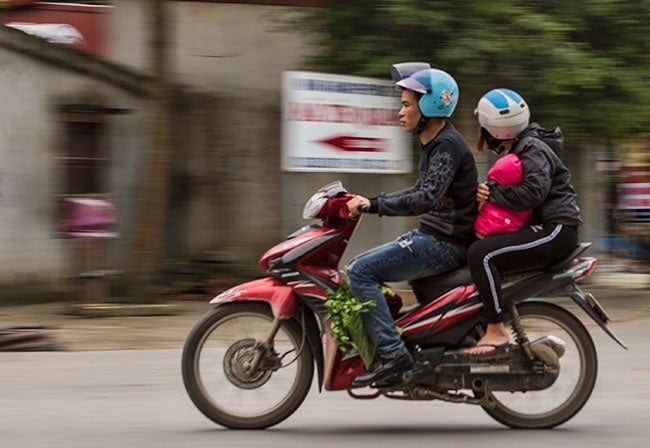 Family back from shopping"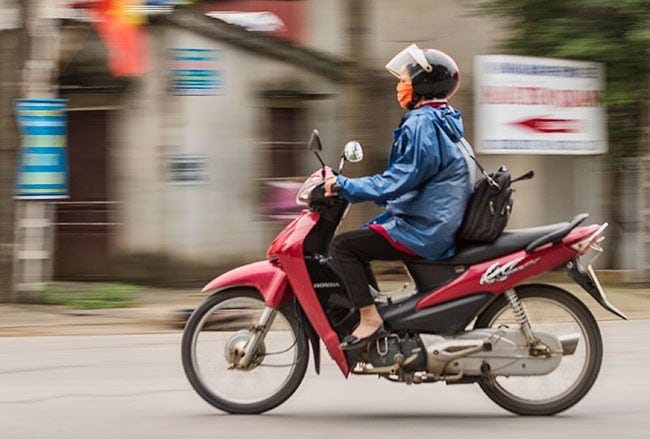 Going to town shopping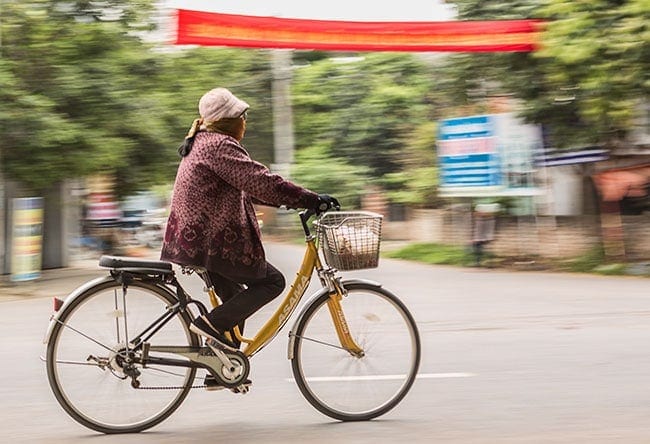 Relaxed afternoon ride

The guys have fun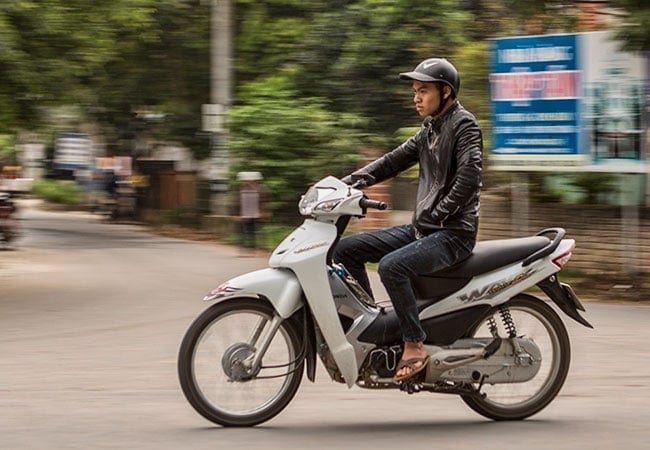 It was not cold but it looks cool – as long as you do not break hard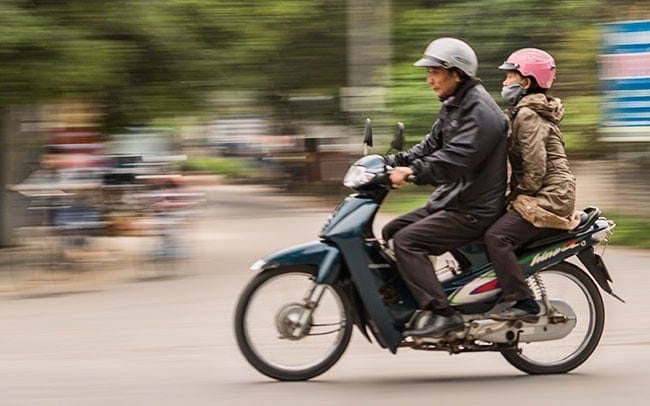 Taking grandma for a ride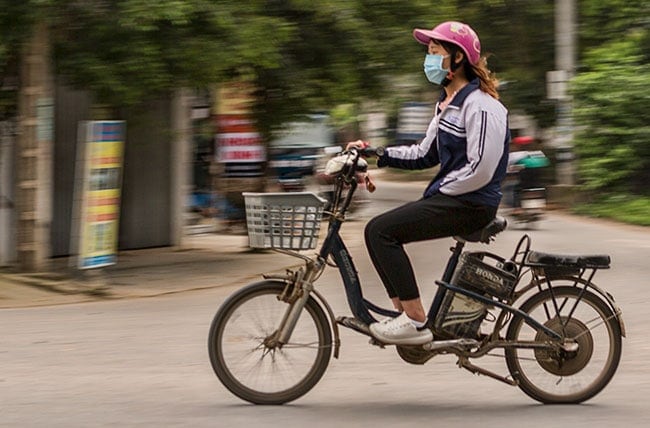 Old School eBike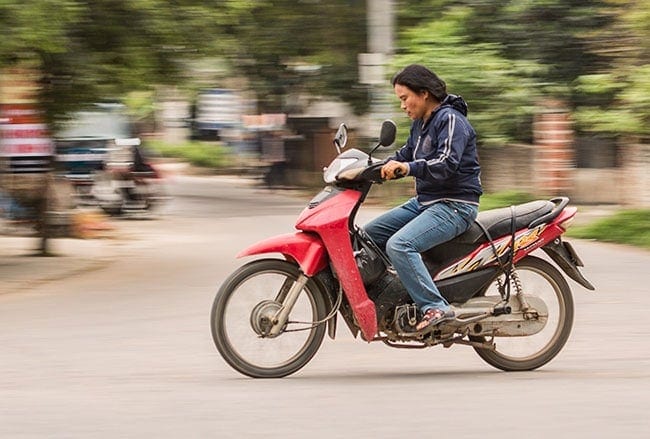 Why look at the street?

Hello!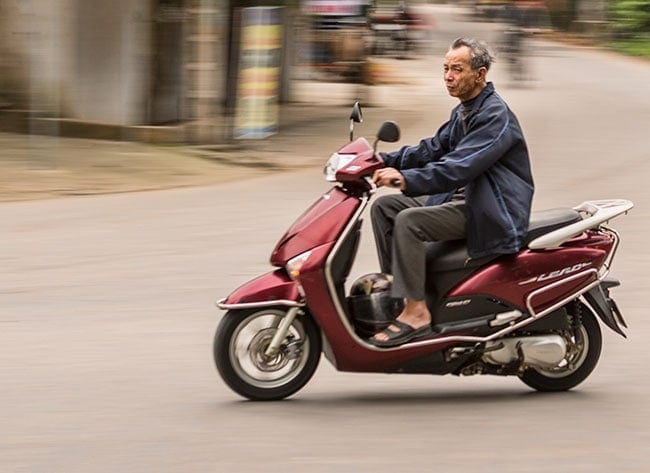 I have a helmet but why use it?
Started with a bicycle so we end this post with a bicycle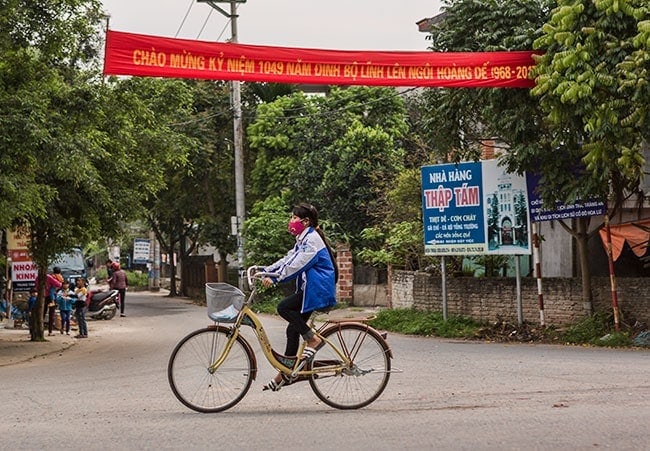 Girl on a bike
Do you want to stay up to date and not miss a post?
Subscribe to the blog on the top right or all the way down on this page!
Support my blog -> Book your room here: