From Ðưc Trọng to Buôn Ma Thuột
Further north up to the Ho Chi Minh road – on mostly empty streets till the AH17. I have some landscape for you and some more churches. Take a look!

Giáo Xứ Thanh Bình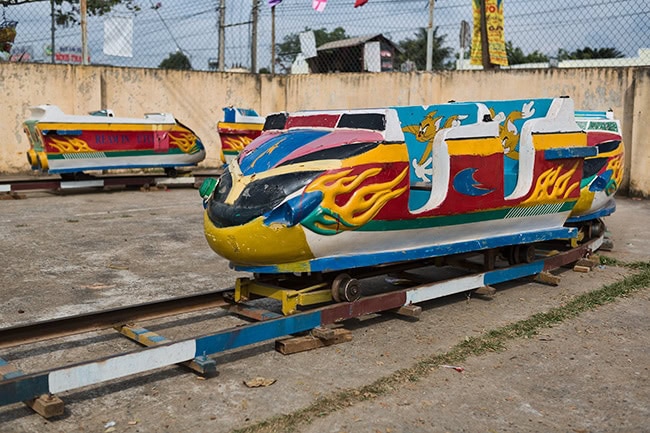 Old school fun for the kids at this church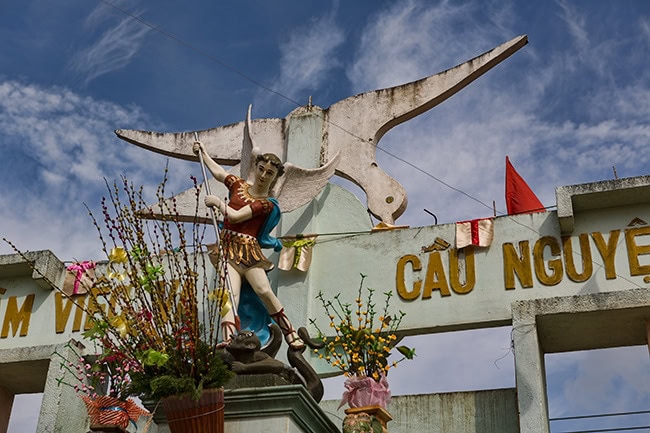 Comes with a dragon slayer as well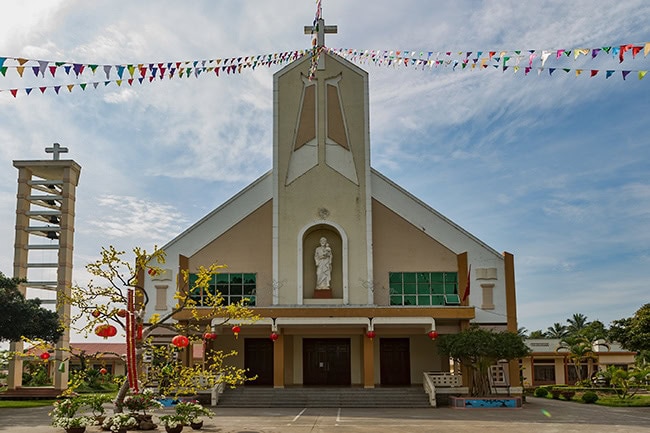 Nhà thờ Kim Phát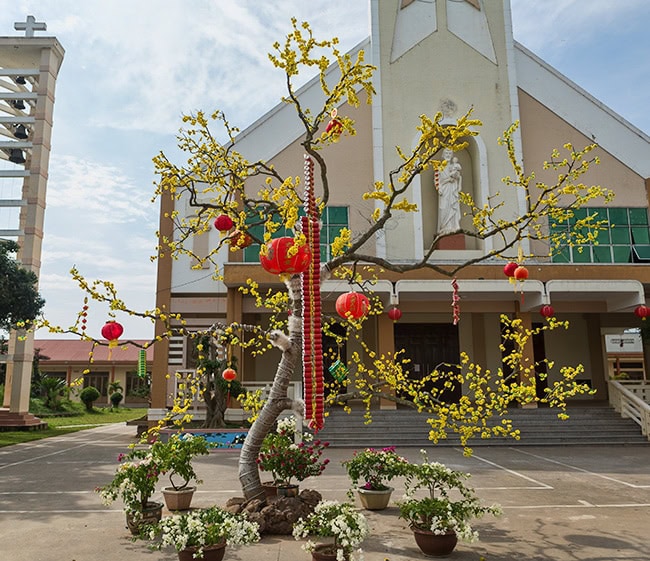 Nice Tet decoration. Artificial tree with fireworks made of soda cans.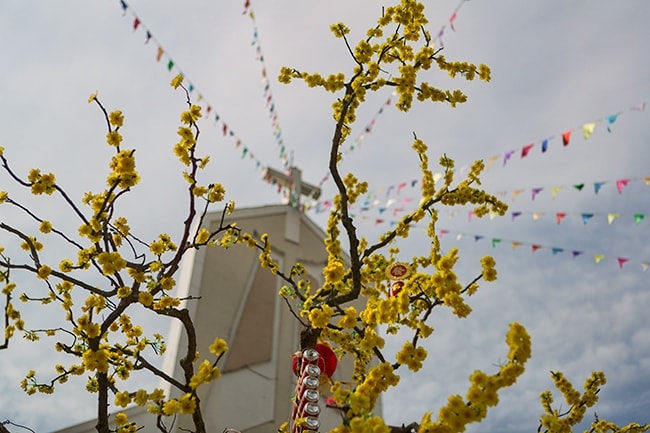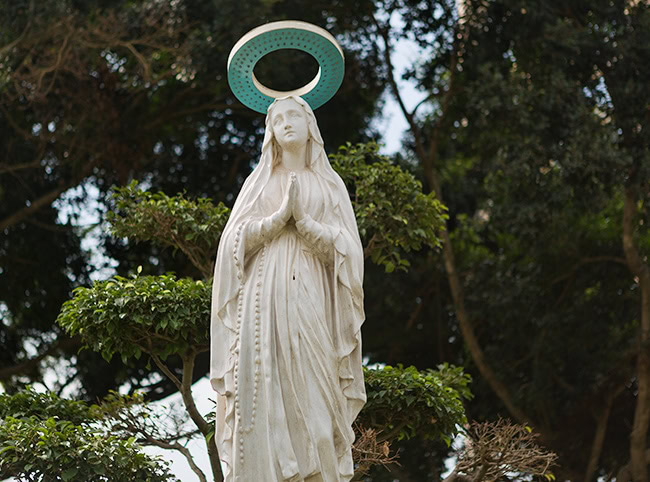 They have a Maria with a light hat!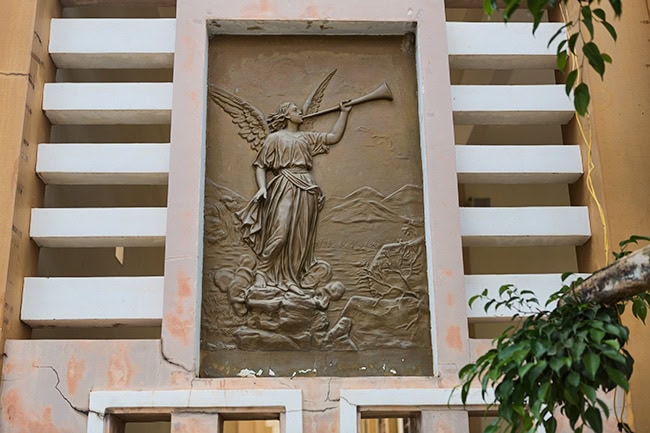 And some music if you like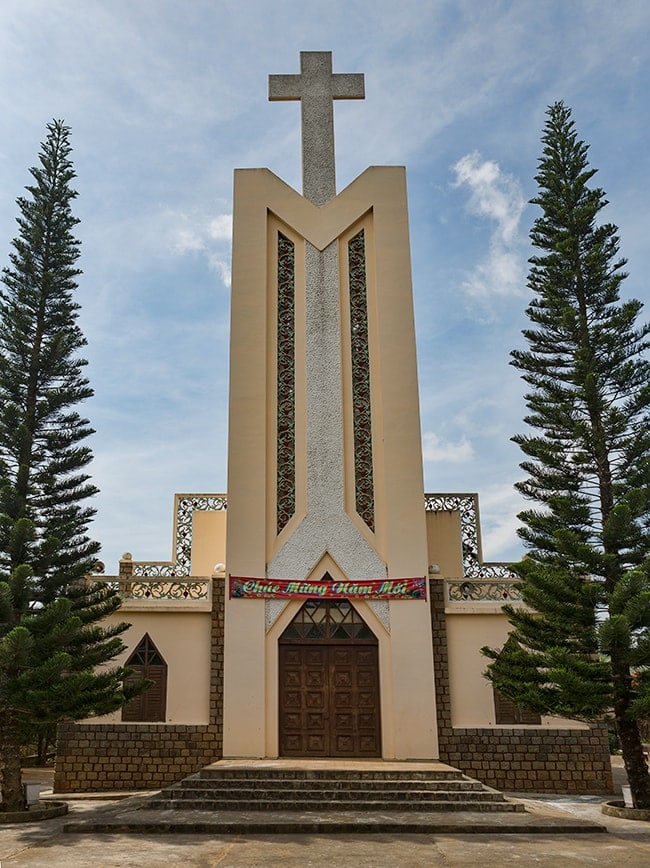 Nhà Thờ Phú Sơn

Along the QL 27 – Less forest than last year. The coffee is eating into it everywhere.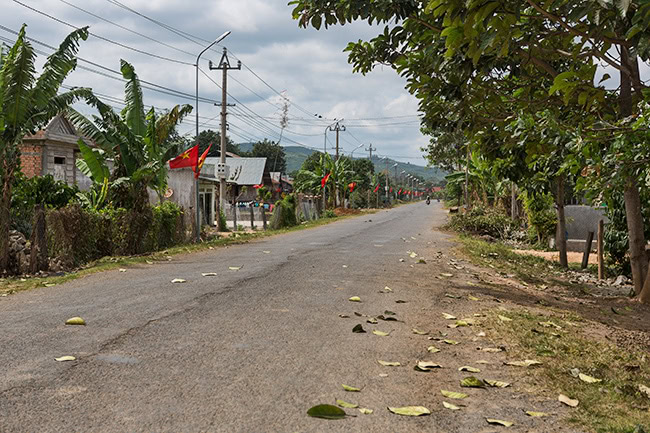 All the little villages are decorated with flags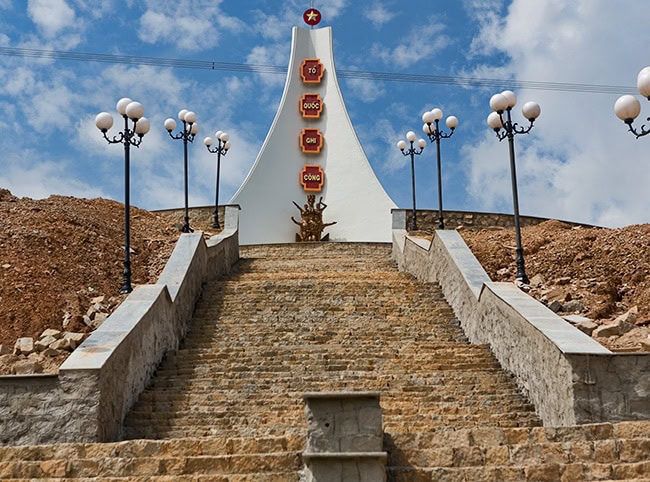 New monument along the road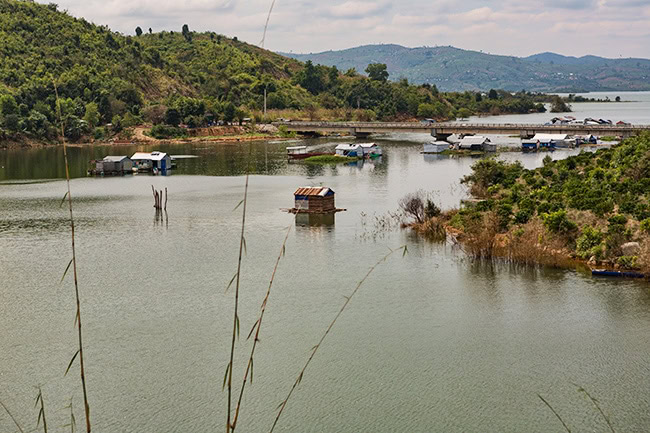 Floating Village on Buoch Dong a bit after Ban di Luong on the QL27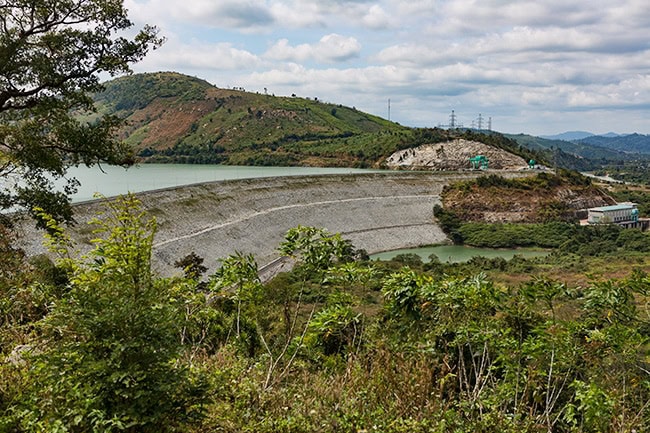 The dam creating the lake

In the mountains at the QL27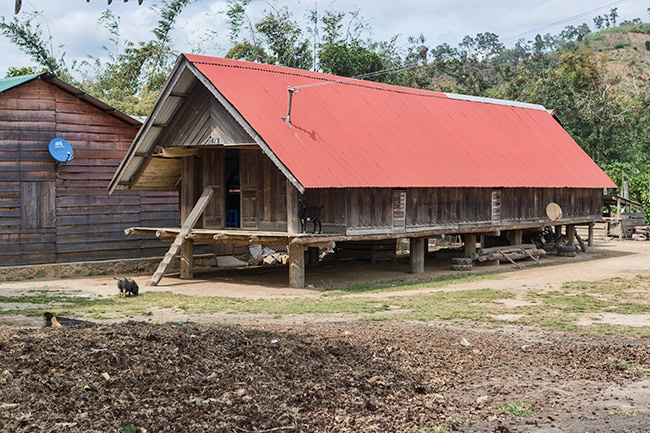 More and more traditional Long Houses along the road. This one with a not so traditional roof.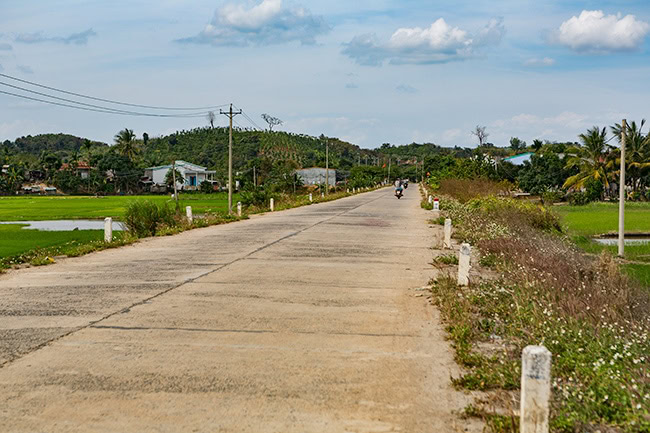 Not a lot of traffic and mostly farmers on the way to the fields or back home.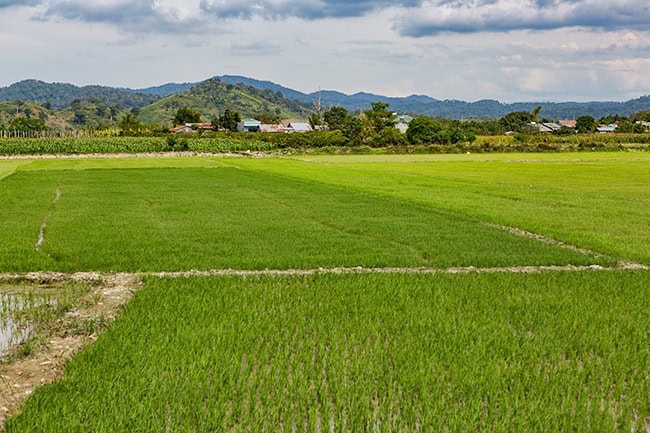 Green rice fields everywhere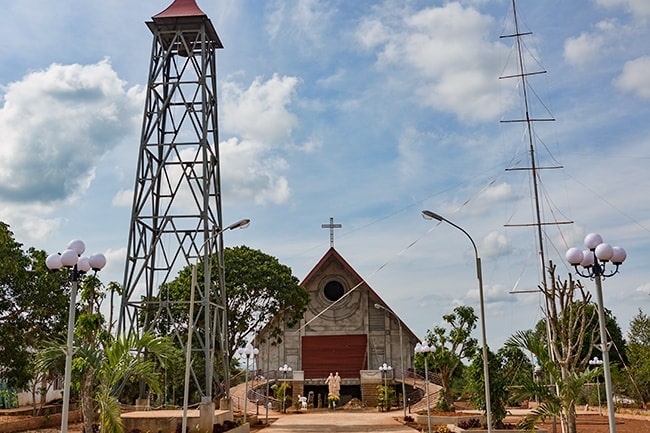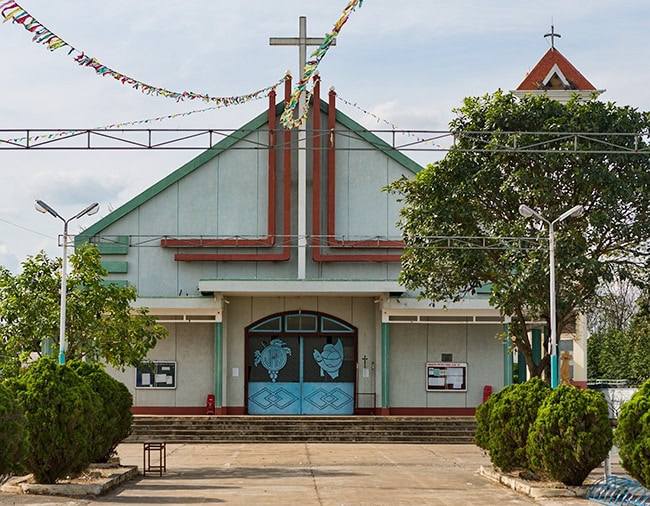 Nhà thờ Phúc Lộc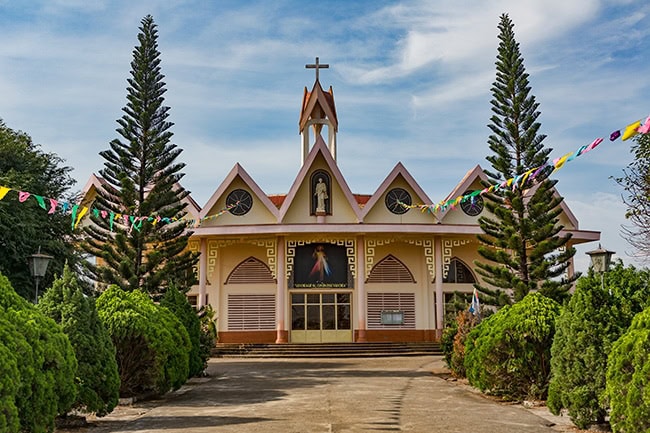 Giáo Xứ Thọ Thành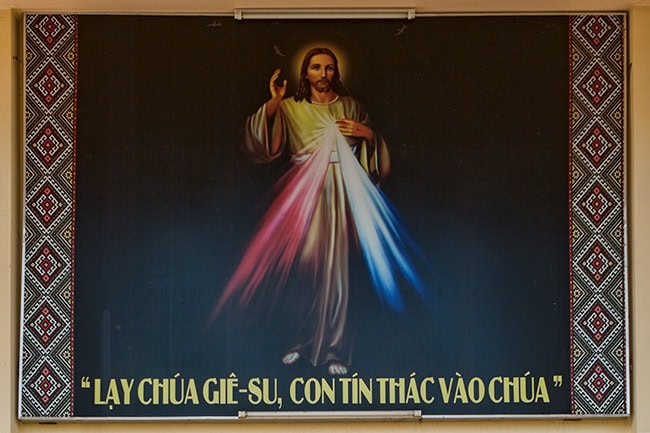 Fancy dress!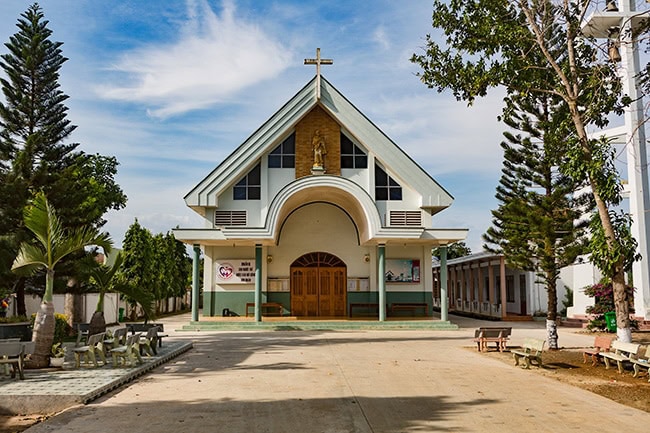 Soon after that picture the Google lady told me to drive to a smaller road on the right and a minute later I was at my stop for this night -> the Dai Thanh Guesthouse.
Dai Thanh Guesthouse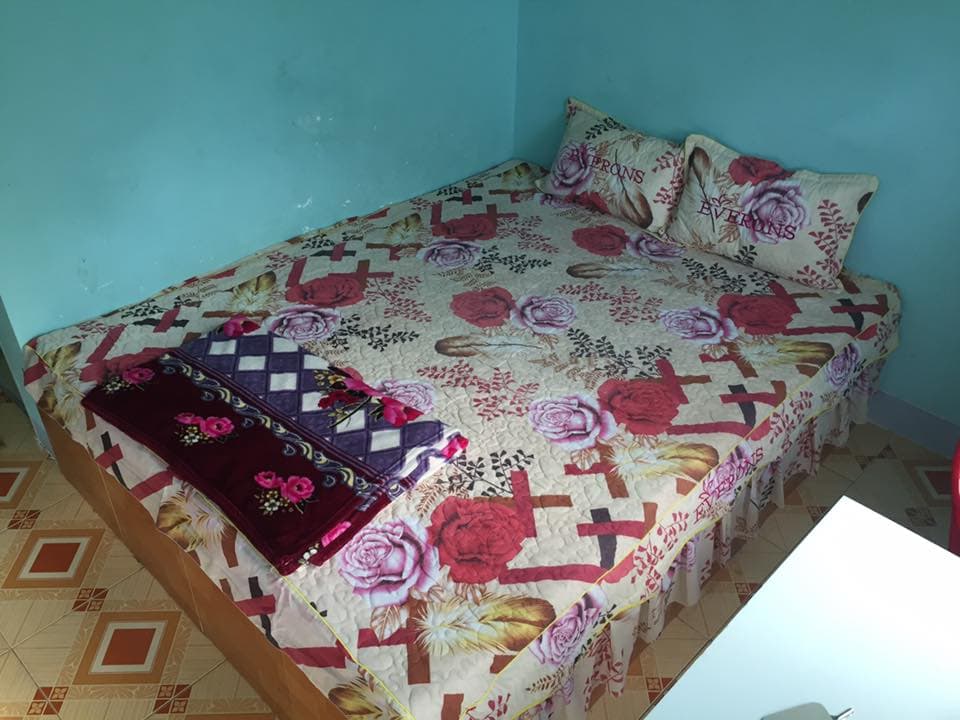 My bed at the Dai Thanh Guesthouse
Dai Thanh Guesthouse for 5 US $! Comes with private bathroom, hot shower, fan, TV, Table chair and free WiFi.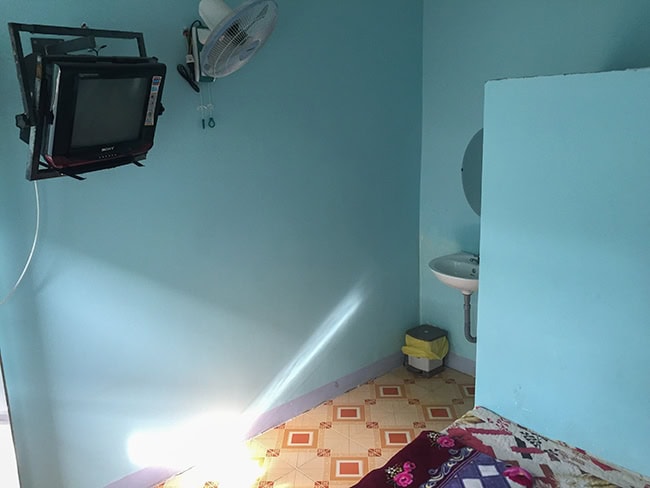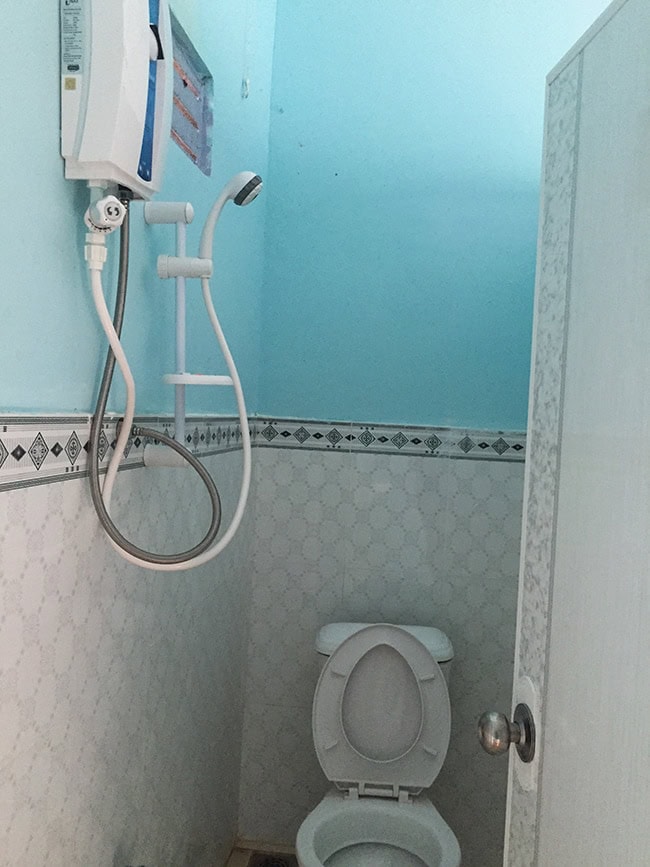 But it looks like there is even a better option in town now: Ngoc Tran Guesthouse! It had a 9.2 rating by the time of writing this Blog Post. And it is 5 US $ as well.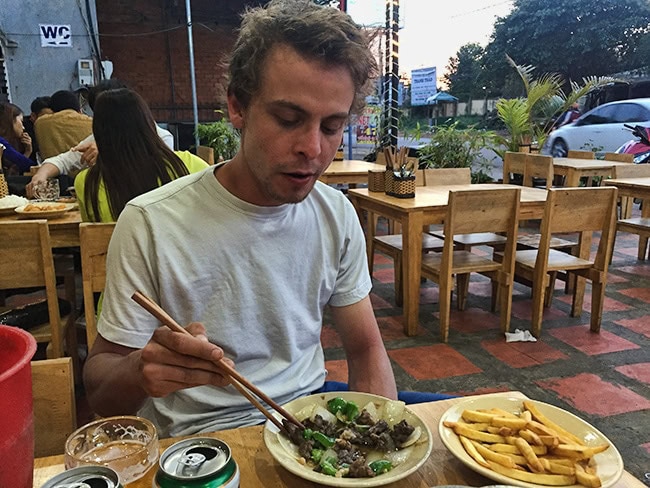 Had dinner with Phillip from Belgium – he stayed at the same place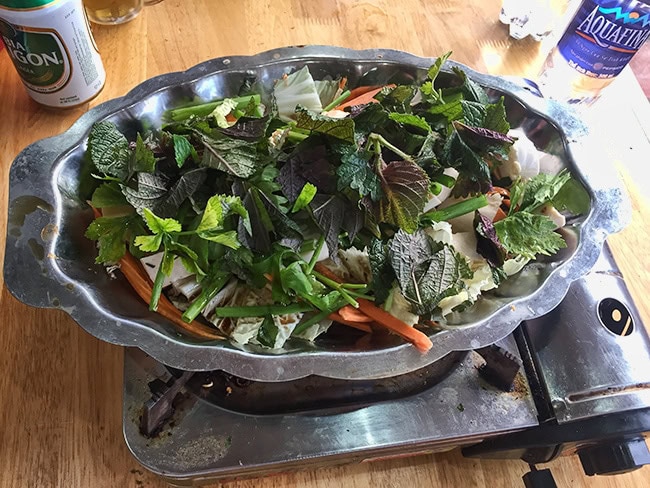 Vegetarian Hot Pot
Todays Drive
188 km in 5 hours including photo stops as well as a Gas stop
Do you want to stay up to date and not miss a post?
Subscribe to the blog on the top right or all the way down on this page!
Support my blog -> Book your room here: