More Pix from the Lisu New Year at Lapilu
The dancing went on and on and we got tired so Terry organized a nice big bedroom with a good mattress and some blankets – wow – much better than in my bungalow in Pai! We did sleep a while but than the whole village came to our place to do the dance – well nobody can sleep than!
After they left it was back to sleep again.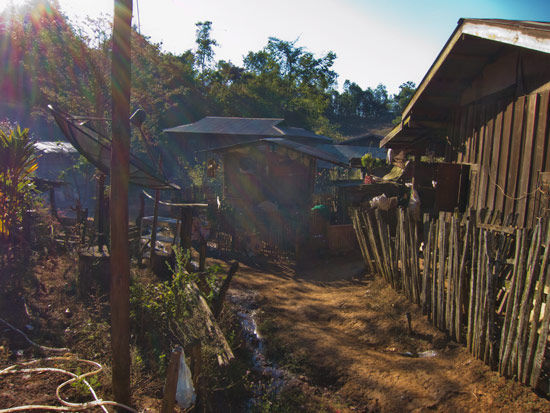 Early the other morning we did walk a bit around the village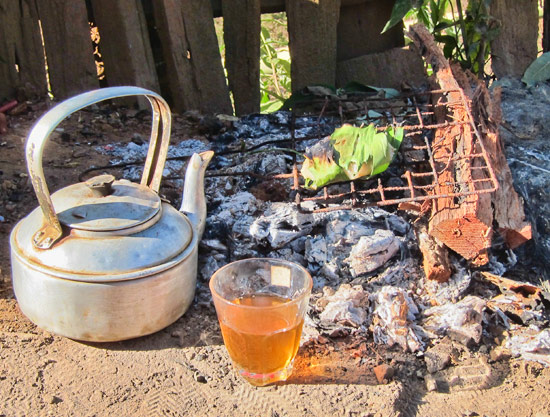 We came to the house of an old lady who was sitting with her grandchild. she gave us chairs, tea and rice. Terry does not speak to many words Lisu but we managed somehow a conversation. 40 minutes later we wanted to leave – she was not happy as we did not eat to much. Great people!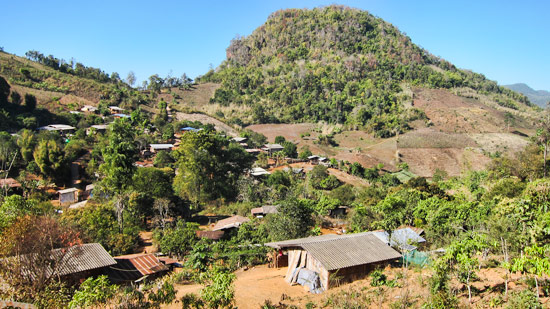 Part of the village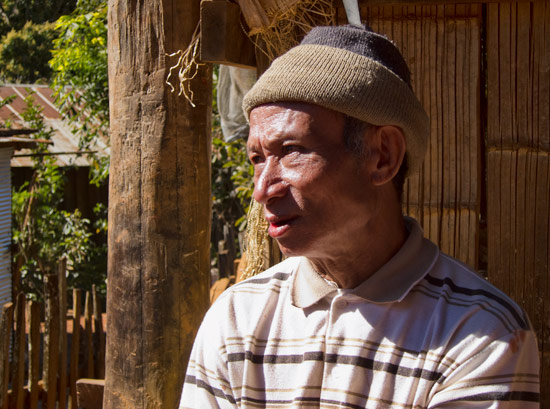 Than we did pass the other Shaman's place and he waved as in. Beer Chang with ice at 8.30 in the morning. Happy New Year!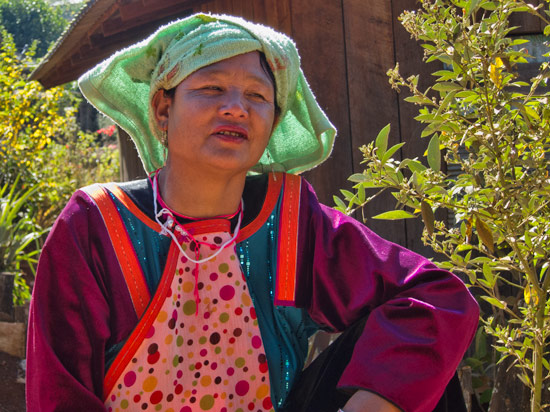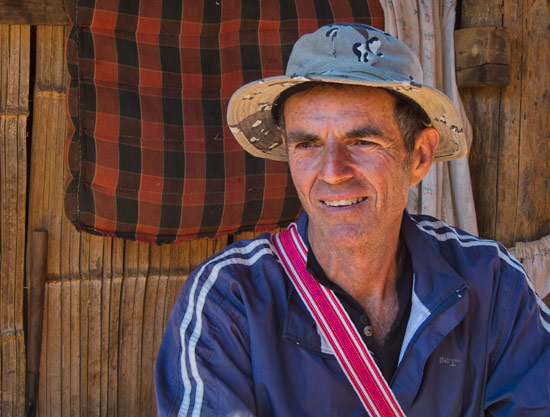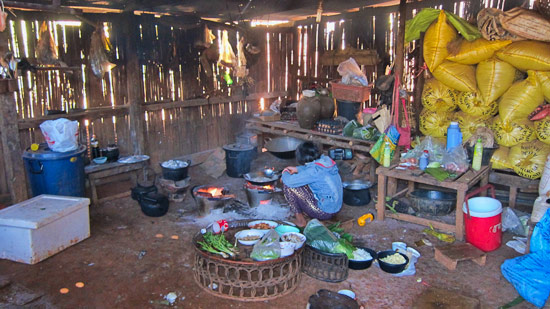 The kitchen – in the yellow bags is the rice from their fields – has to last till the next harvest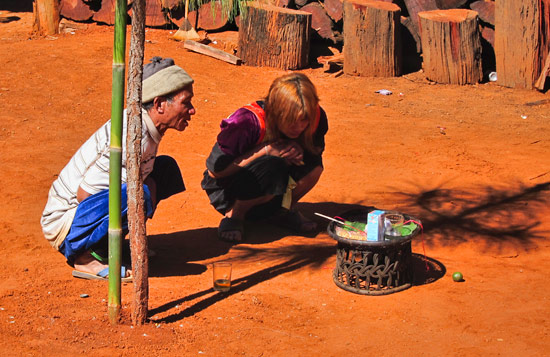 As the Shaman performed a rebirth ritual we escaped to avoid more beer Chang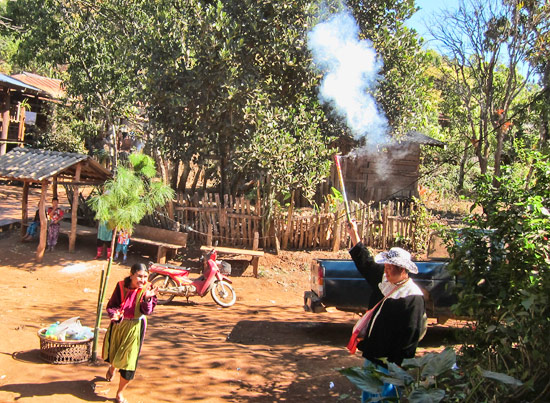 Back at our home people came the whole day and brought offerings to the house of the Shaman