Part number 6 of the 2016 visit to Venice in Italy. It is also the last day in Venice. The next morning we drove further east towards Slovenia. So lets dive into the last day!

We are on the last leg of this map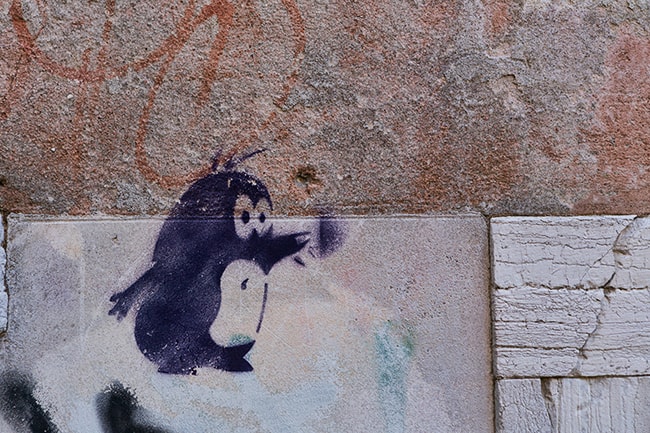 Graffiti at the Calle Avvocati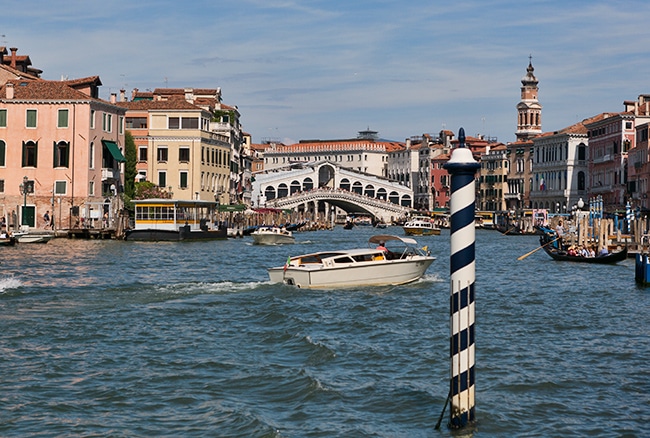 At the Canal Grande looking towards the Rialto Bridge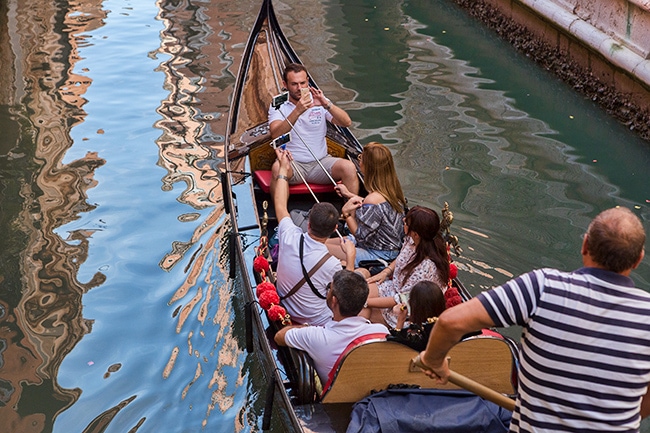 Selfie time at the Rio de S. Salvador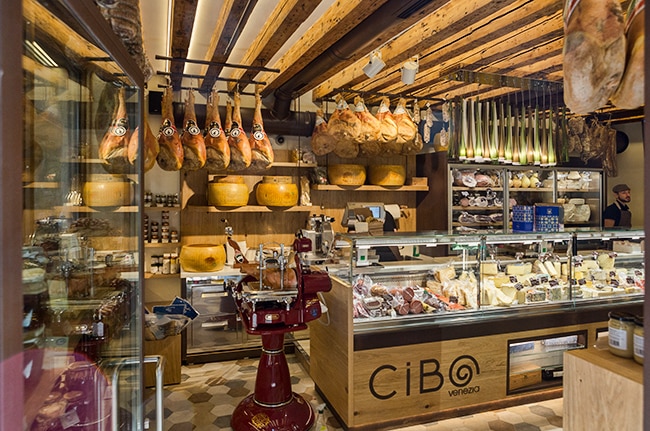 One of the many shops in the small streets of Venice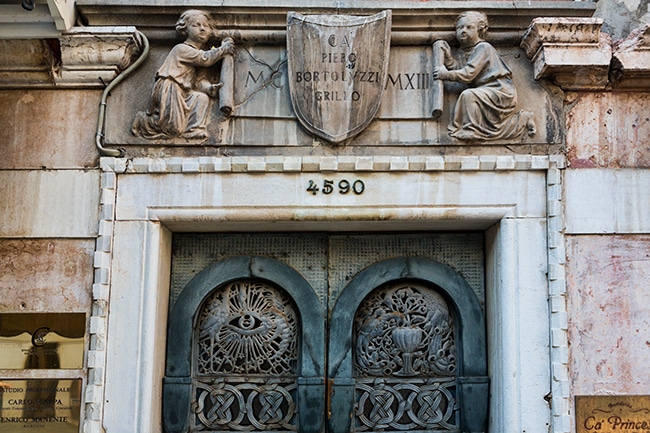 So many details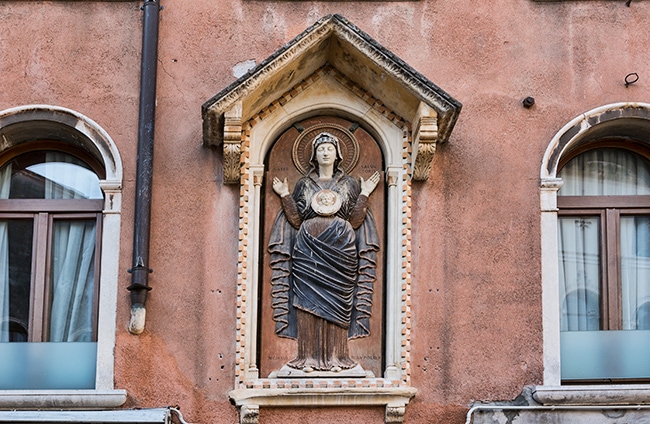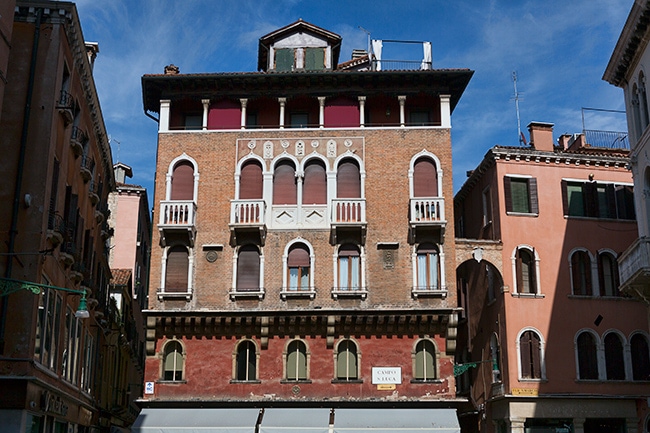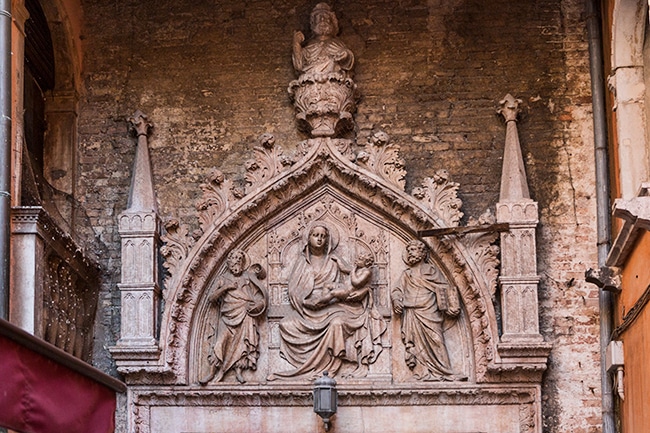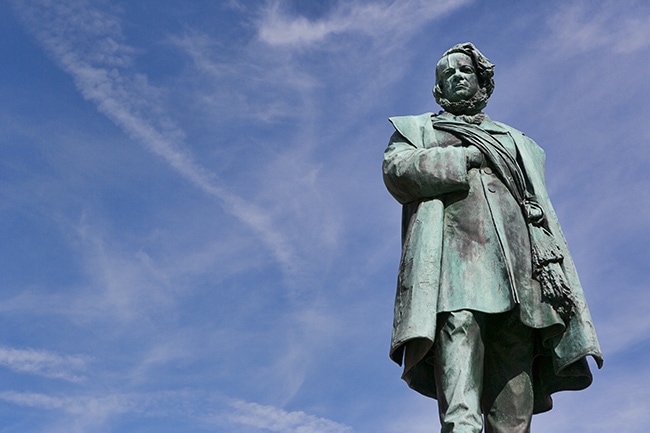 The patriot Daniele Manin sculpted by Luigi Borro in 1875.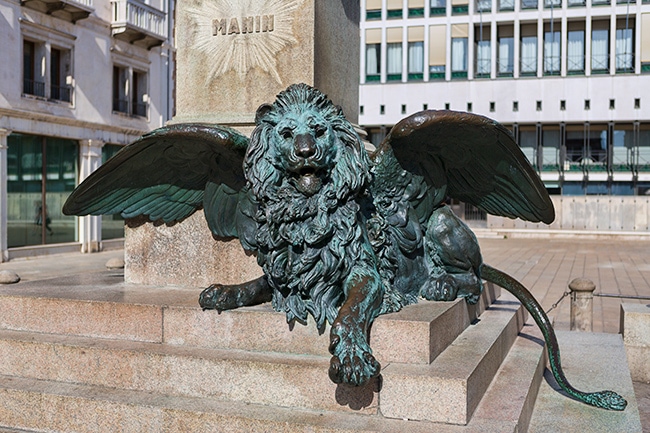 A large winged lion lies at the base of Daniele Manin's statue. Behind you see the façade of the Cassa di Risparmio di Venezia from 1964. Quite a contrast to the rest of the buildings at the square.
Chiesa di San Zaccaria
The first church on this site was said to have been founded by Saint Magnus in the 7th century. But there is no 100% proof of that left. The first documented church was built here by Doge Agnello Partecipazio. It was dedicated to Zacharias the father of John the Baptist. His bones were sent as a gift to Venice by the Byzantine Emperor Leo V while the church was being built. In the 1170s the church was rebuild and finally replaced by a Gothic church in the 15th century. Almost every wall and the ceiling is covered with paintings by 17th and 18th century artists.
The crypt below is from the older church and the eight tombs of early doges down there are usually covered by water.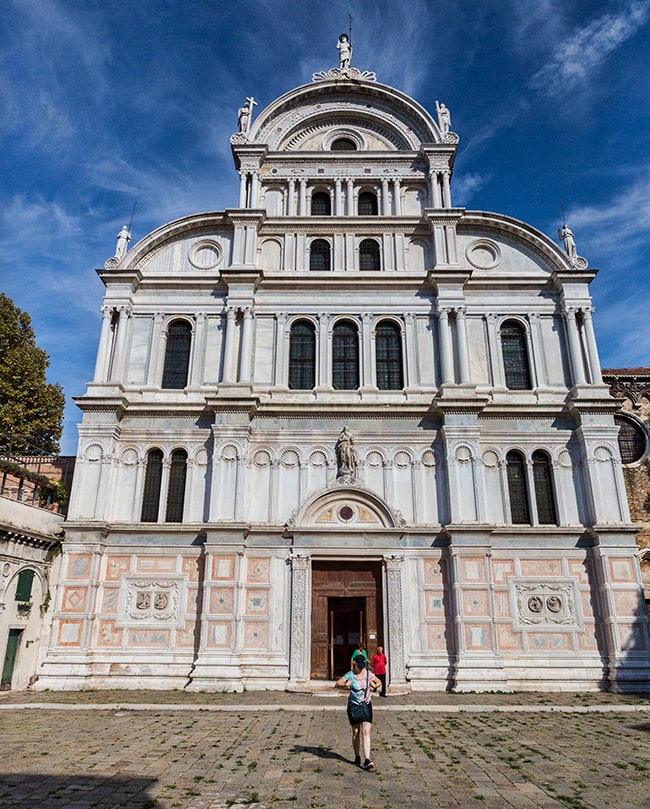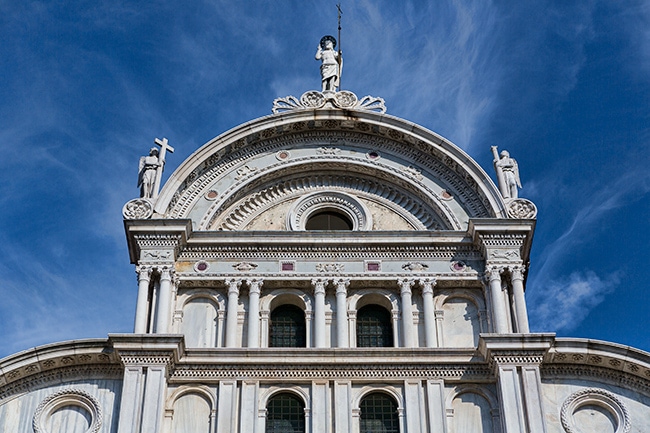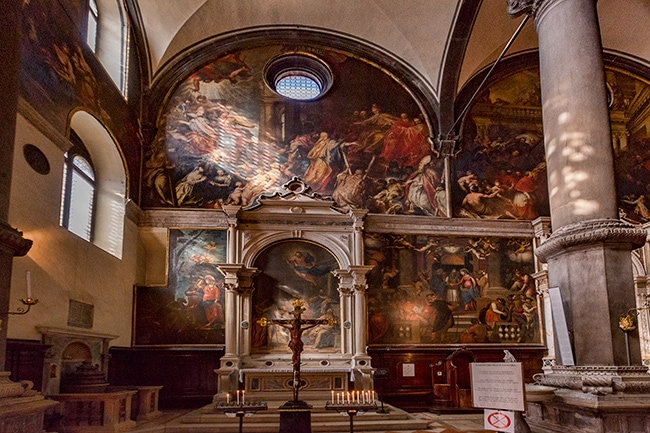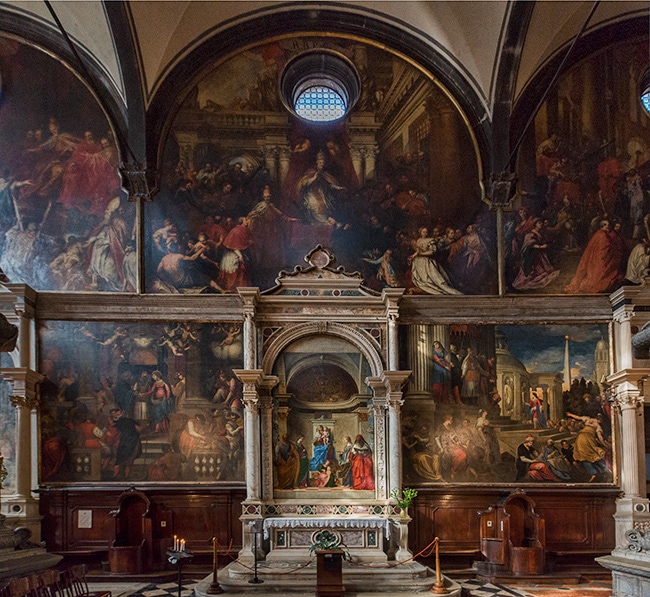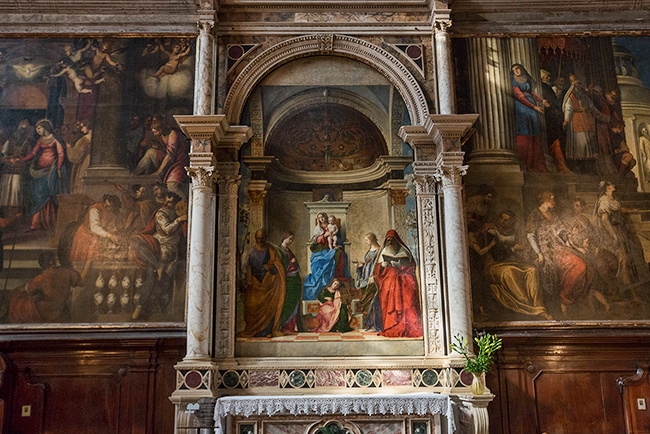 San Zaccaria Altarpiece by Giovanni Bellini. Napoleon did steal this one when he captured Venice. The next 20 years it did spend in Paris.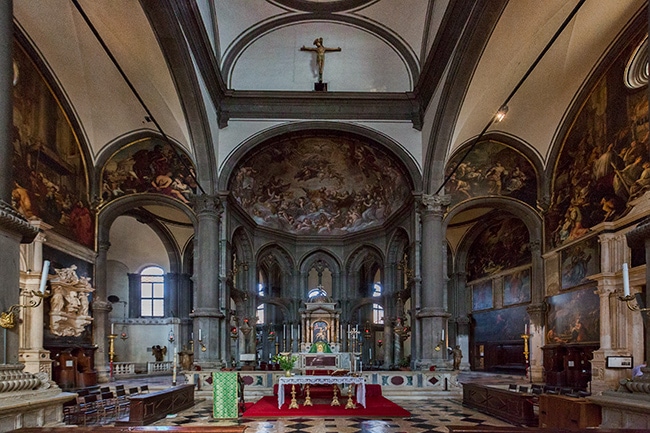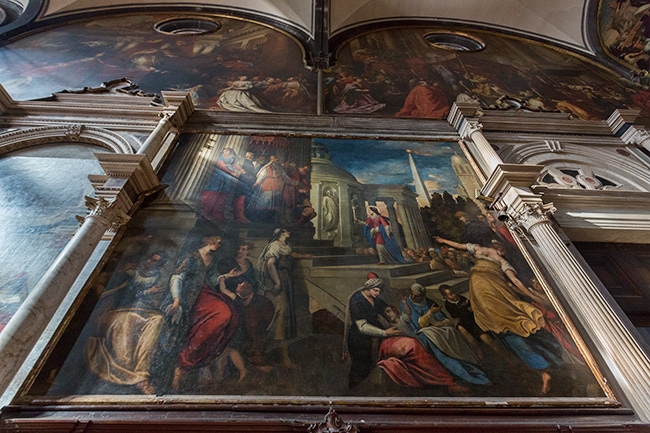 Presentazione di Maria al tempio from Antonio Vassilacchi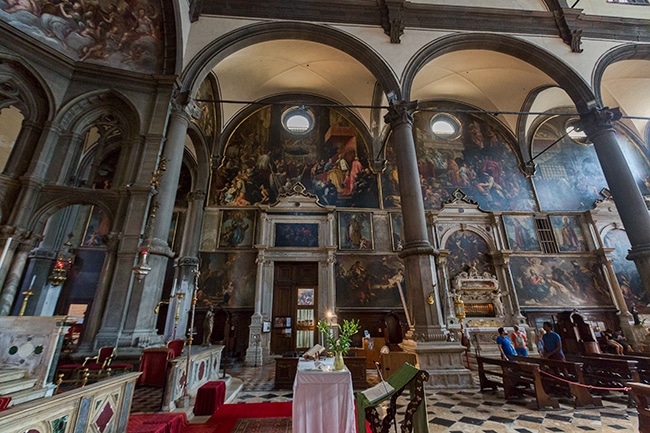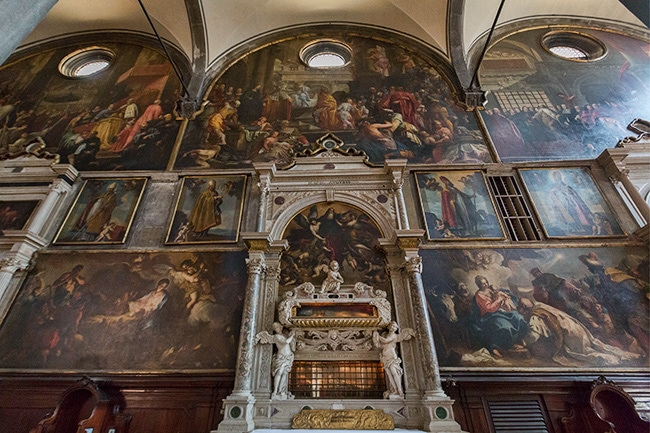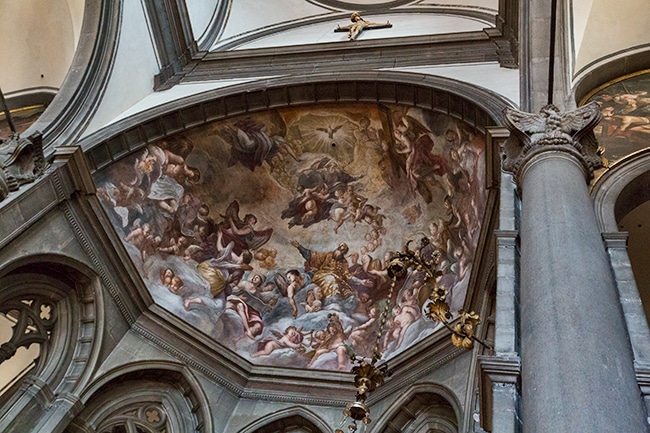 San Zaccaria in Gloia from Gerolama Pellegrini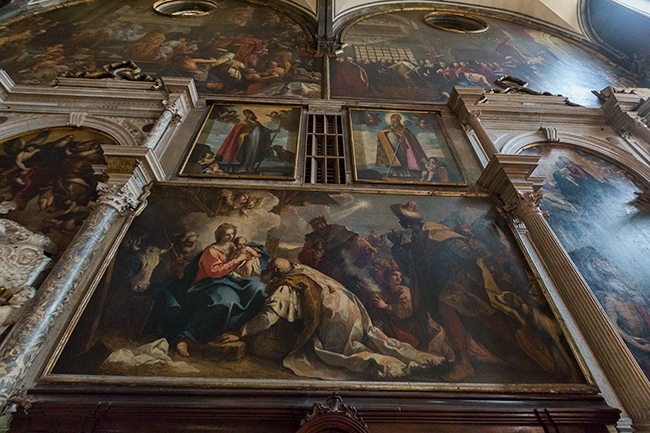 Adoration of the Magi by Niccolò Bambini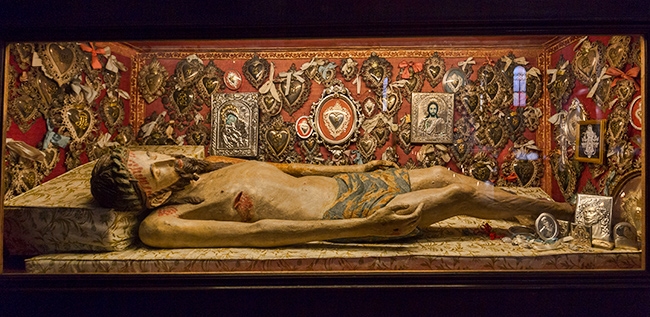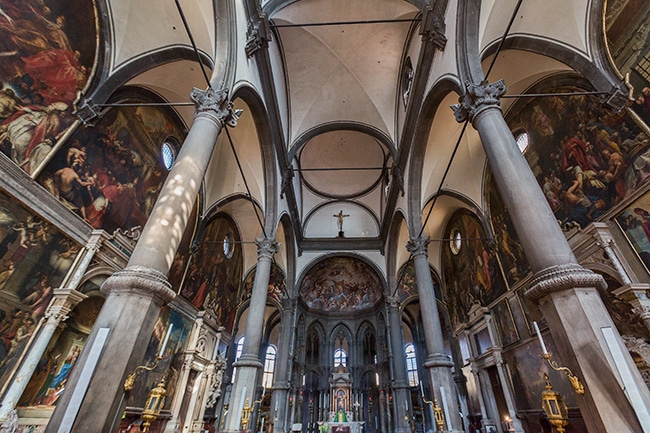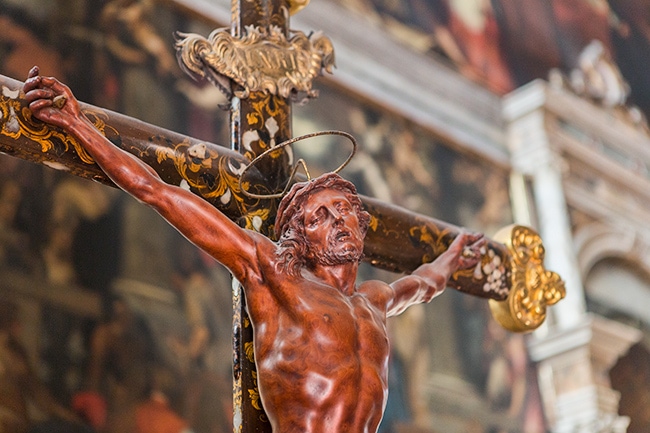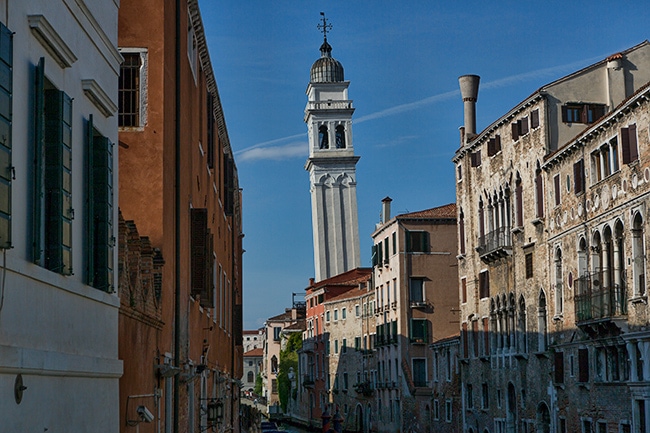 Looking down the Rio del Greci to the tower of the Chiesa San Giorgio dei Greci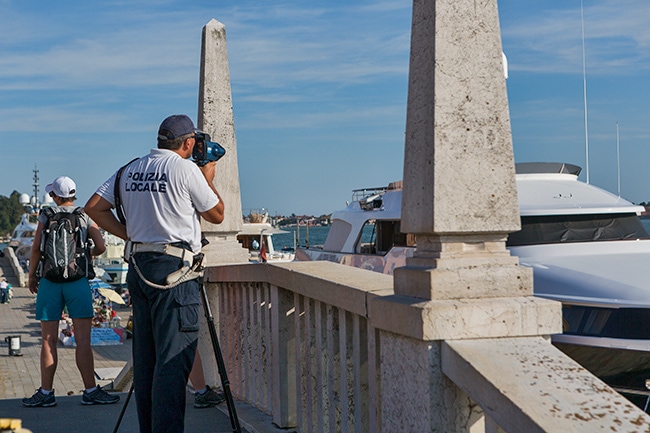 Speed trap on the bridge at the Riva S. Biasio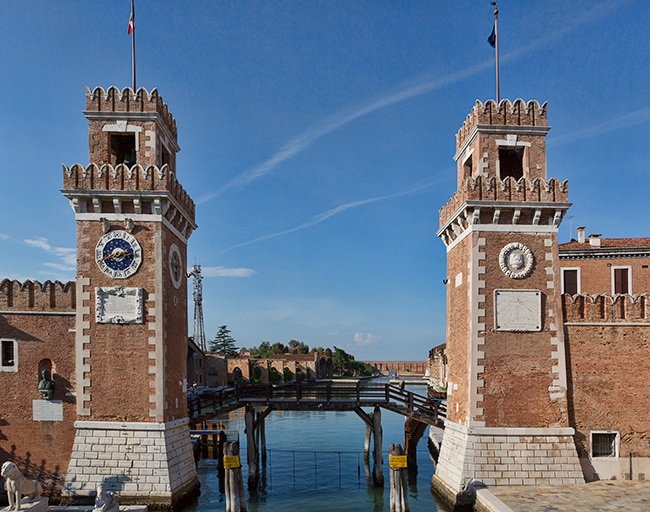 Entrance of the Arsenale die Venezia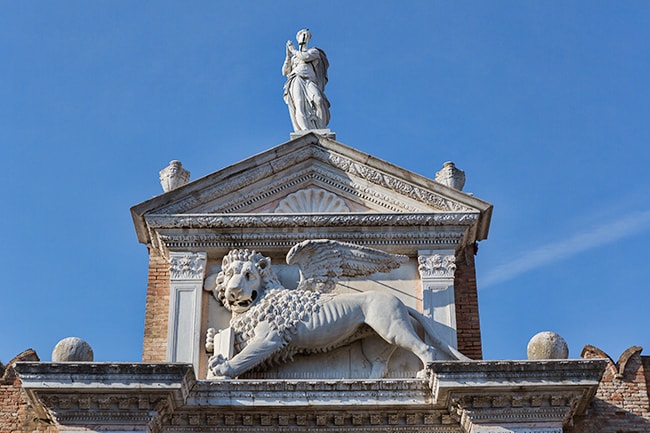 The lion at the Arsenale die Venezia
Inside the San Martino
The original church was build in the 10th century and rebuild from 1546 to 1610. It is named after St Martin of Tours.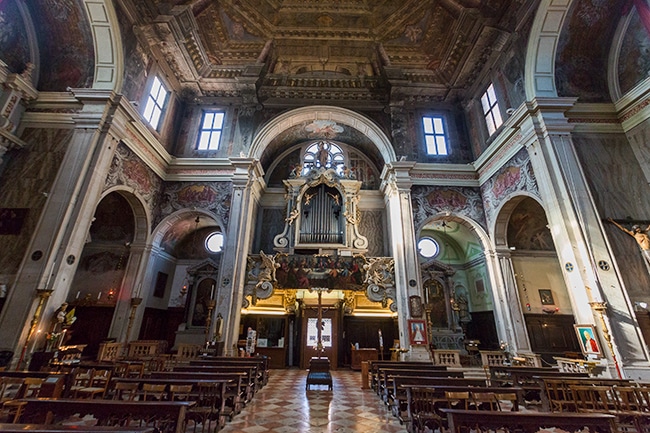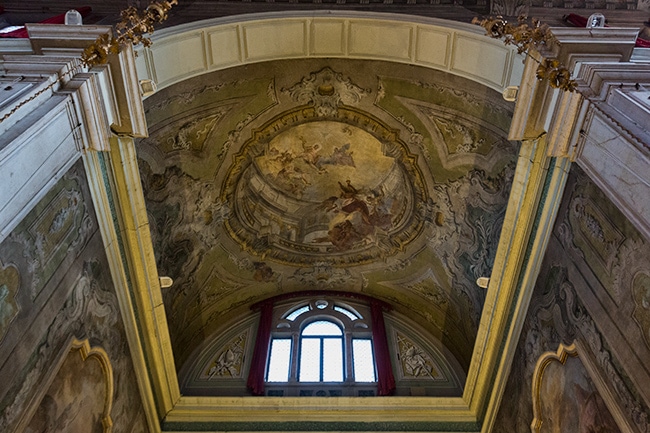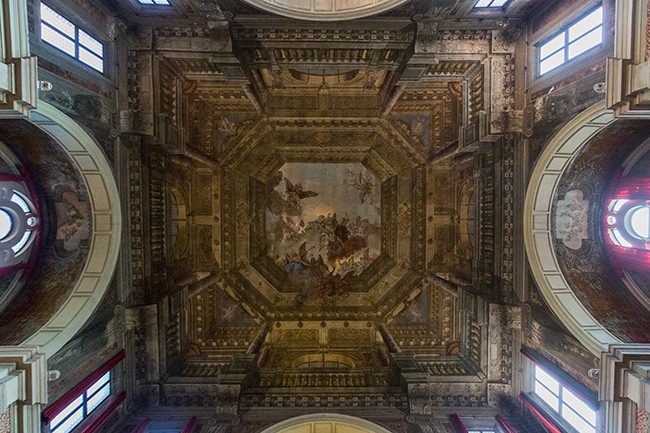 The central ceiling fresco from Domenico Bruni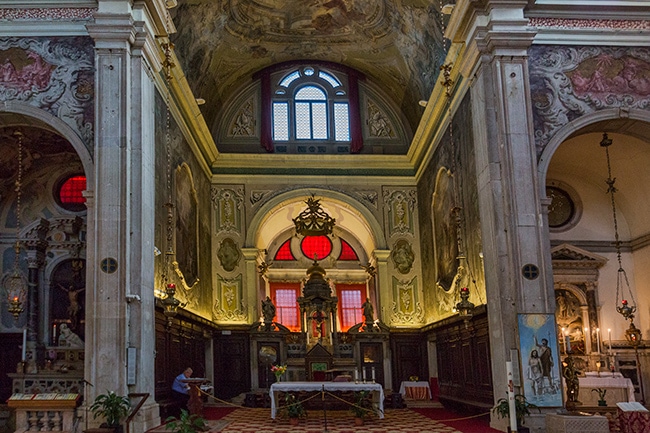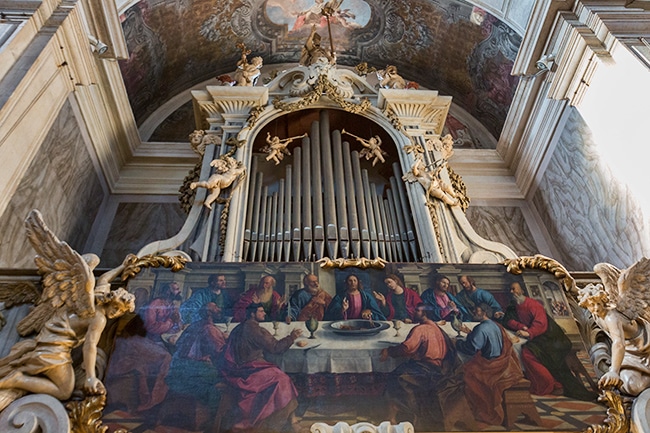 The organ was constructed by Pietro Nachini
And this was the last picture of Venice for this trip!
The 2016 visit to Venice in Italy
You find part 1 here : Venice without Tourists and the best Place to stay for small Money
Part 2 here: Summer Trip 2016 Part 9: Venice II
Part 3 here: Summer Trip 2016 Part 10 – Venice III
Part 4 here: Summer Trip 2016 Part 11 – Venice IV
Part 5 here: Summer Trip 2016 Part 12 – Venice V
And part 6 here: You are here

Do you want to stay up to date and not miss a post? Subscribe to the blog on the top right or all the way down on this page!
Support my blog -> Book your room here: