Hiking the Torrent de Pareis in Majorca
Wolfgang Weiss is a longtime resident of Mallorca and is the founder and managing director of the agency Viatges Unics SL, which specialises in outdoor adventure holidays and group travel. He said about the Torrent de Pareis:
The famous Torrent de Pareis is a wild and rocky canyon in the Tramuntana, which can be hiked either downwards or upwards, or indeed in both directions. There are some demanding sections in there and needs about 4-5 hours hiking each way through an impressive landscape.
An ideal itinerary would be arriving by public transport from Soller at the starting point Escorca, hiking down the 680m of difference.
Then enjoy a snack and drink at the bar down there in Sa Calobra and catch the boat back to Port Soller. It's especially nice in the warmer months, as it is mainly in the shade and you can enjoy a swim after the hike.
The walk itself could be called "alpine", since the path leads over rugged rocks and requires proper equipment and experience.
And so do many others. Well that sounds exactly as if this was made for us! Having only sneakers and wearing our city outfit we took our little car to the start of the hike. There is parking a few meters before the restaurant in Escorca. You can take a bus in the morning from Lluc to Escorca if you prefer public transport.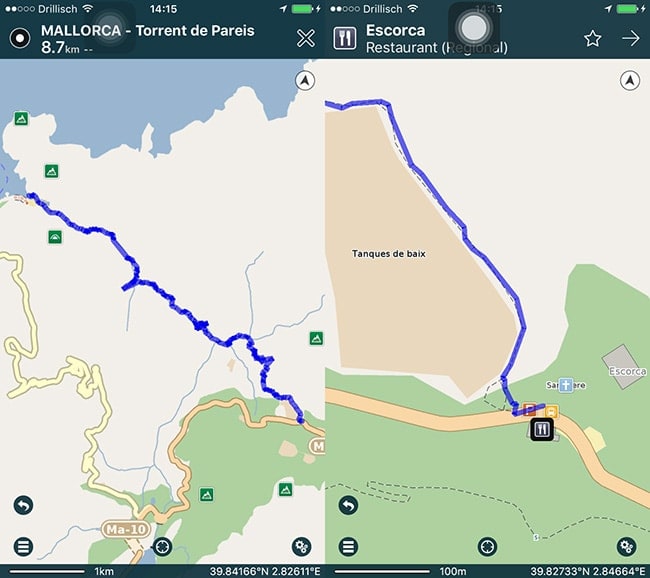 Bear in mind that the hike is more difficult on the way down. There are a few passages where you have to climb down. One of them is super narrow but there is a rope. Do not do that when it is wet or about to rain. You will not enjoy slippery rocks on your way down or up. And it is not a Sunday walk – you should be fit or clever enough to know when you should turn back again. We did try this a few years ago but it did start to rain so we had to try again.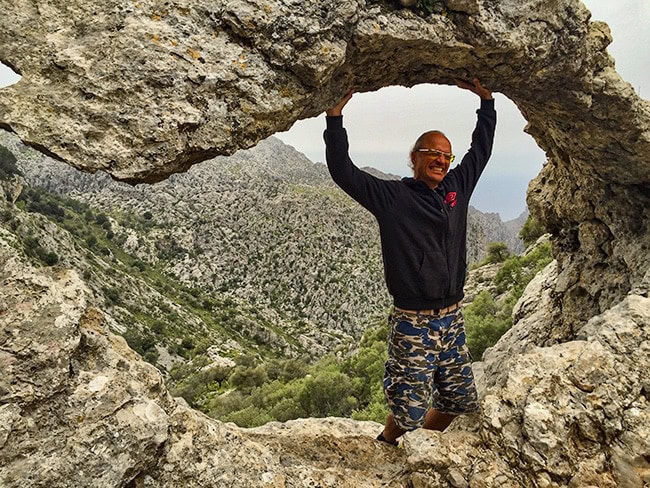 Schwarz had to fix this arch before we could head down into the valley.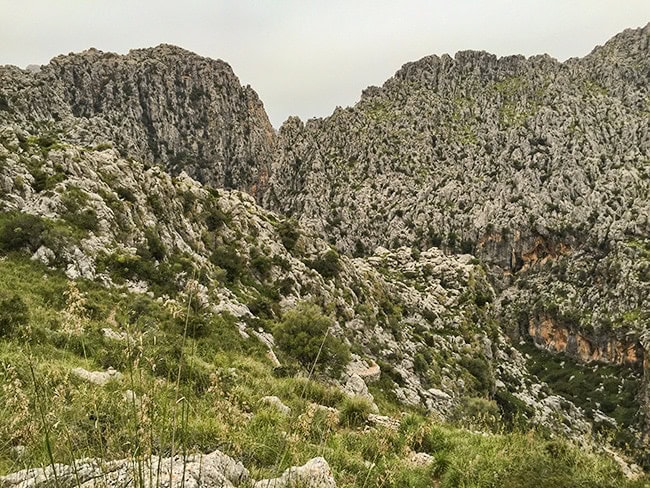 The first part of the trek is down an easy walk with trees and later tall grass. Finally you reach the rocky bit where things get a bit more challenging.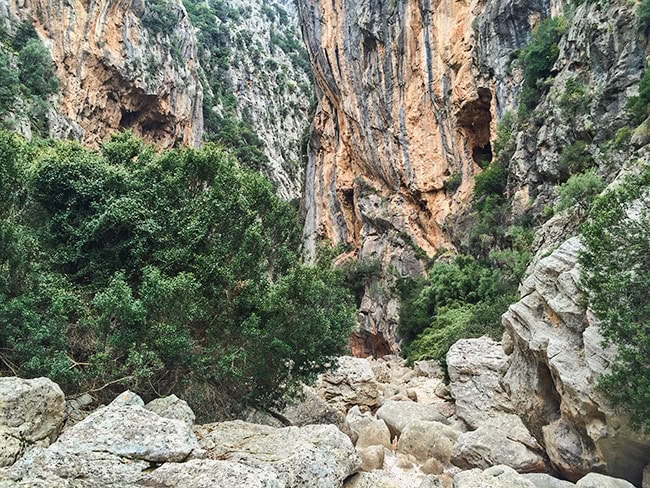 Lots of climbing over rocks – big and small.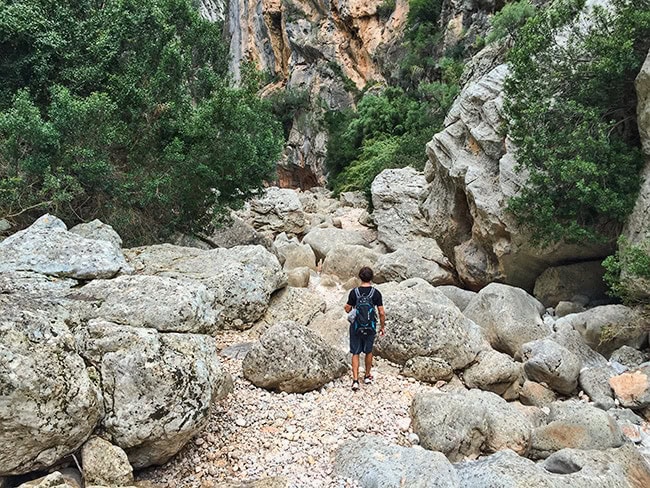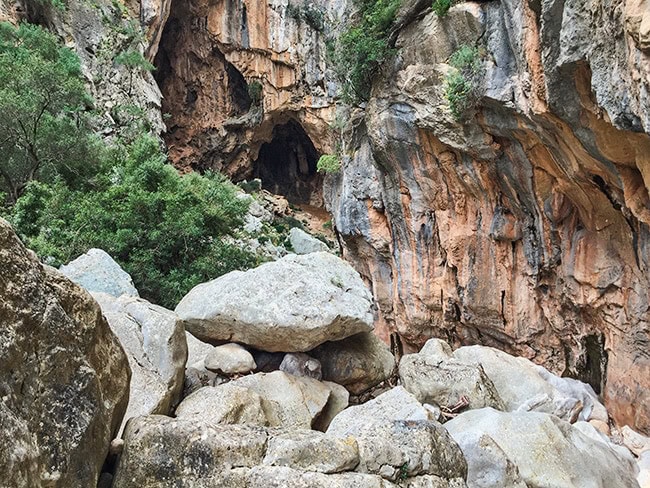 Can you imagine the power of the water??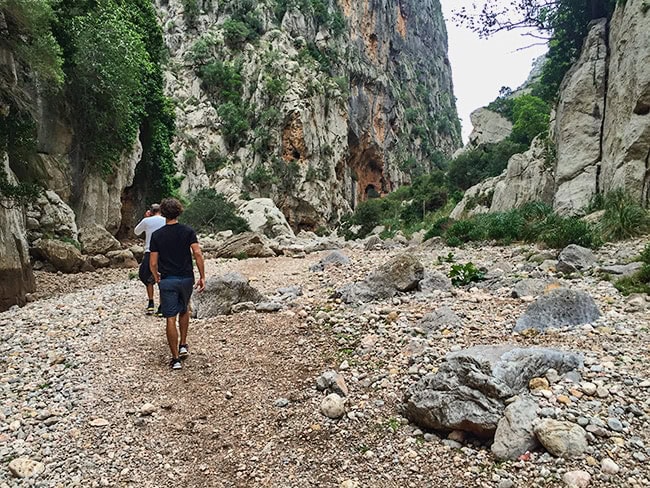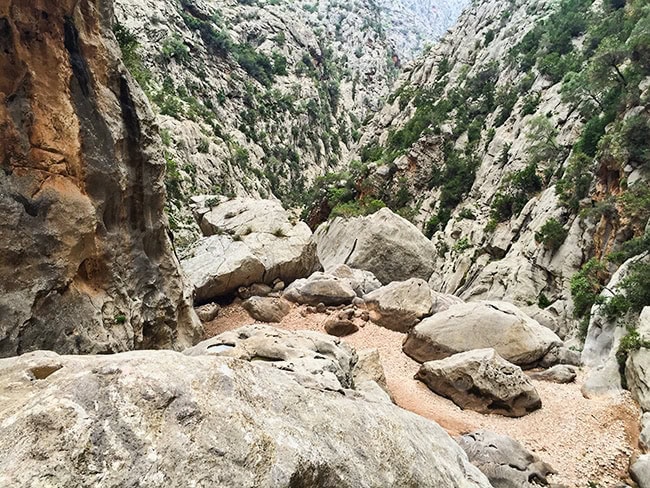 It does look easy but you have to find a way to get down. Dr. Daniel is quite small and many times he did choose a different path since I have a different reach.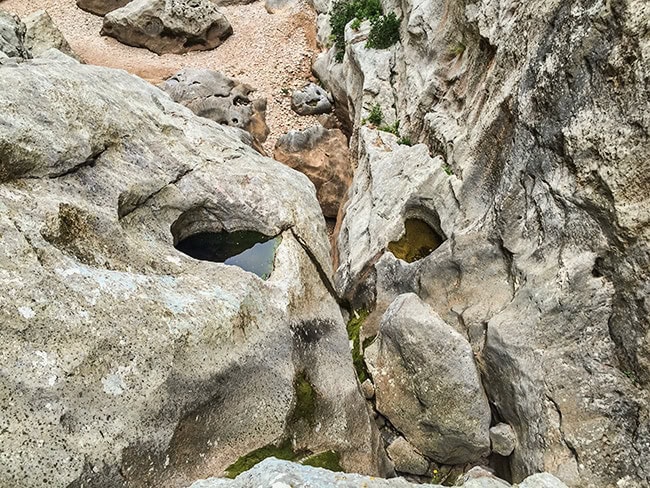 At one point it was my turn to carry the bag-pack. Dr. Daniel did not want to risk his phone so he gave it to me. There was only one spot on the trip where I had to throw the bag down and there was one of the little pools with water. And sure enough the bag hit the ground next to the pool only to turn in slow motion and sink into the water. To bad for the phone and our snacks.

On some difficult parts nice people did install a rope. On some parts idiots did steal it. Most of the local guides do recommend that you bring a 10 metres rope yourself.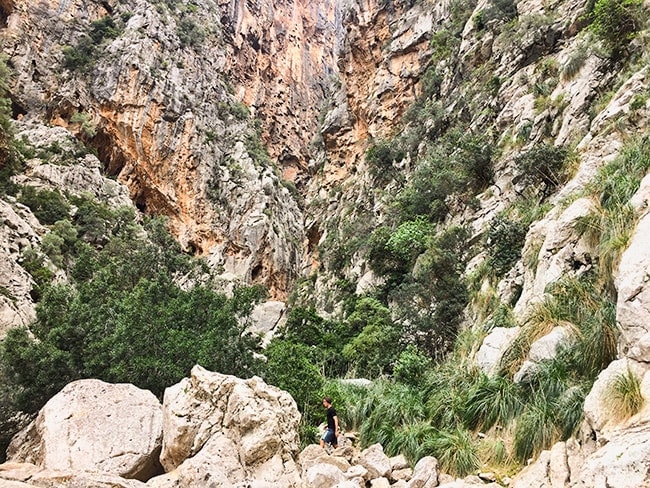 See Dr. Daniel walking from right to left?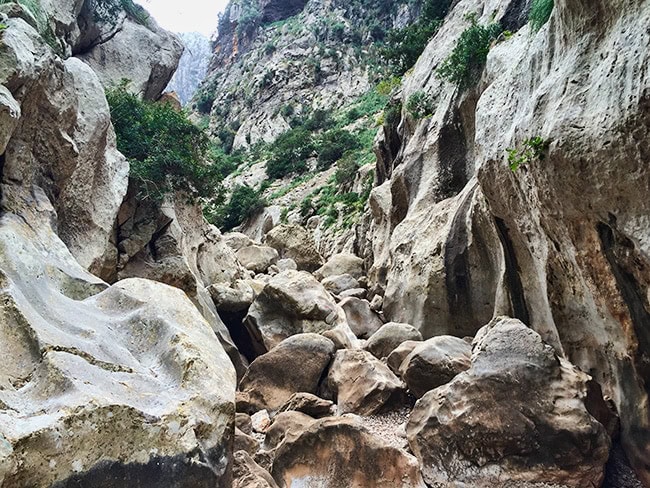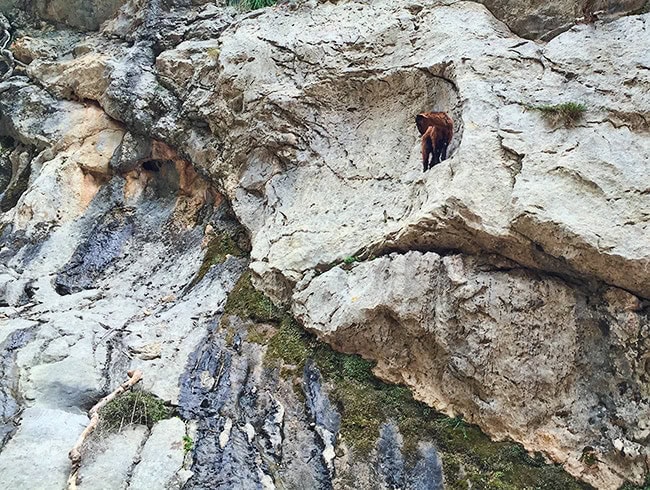 Baby King of the Mountain. You see them climb but you can not understand how they do it.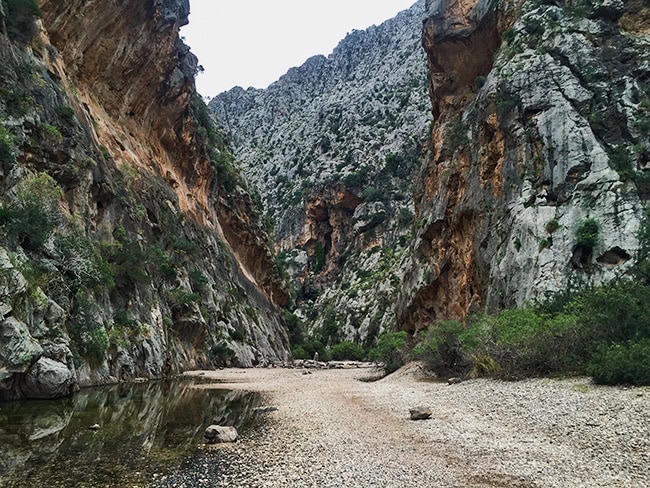 Almost at the ocean again. We where lucky – had only a few drips but a few times it did look like rain. Found a nice couple from Holland that where down where you have to climb that last steep part. They offered us a ride up to the car. Thank you Dutchland! Did any of you ever met an idiot from Holland? I think it is illegal for them to leave the country.
Walk Data
Distance: 8,7 km
Min. Altitude 56m
Max Altitude 642m
Ascent 330m
Descent 915m
Alt Change -585m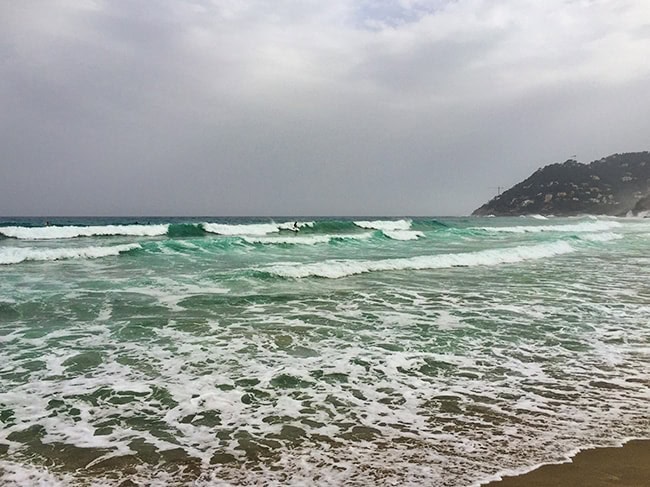 Back at our beach we had a storm like wind with big waves and about 40 guys with boards. Word travels fast on a small island.