How to install Facebook Paper outside the US
After so many of you did ask me how i installed Facebook Paper on my iPhone i made this easy to follow guide for you. It works with every free app from the Apple App Store!
Facebook Paper is the new app from Facebook. I did play a bit with it and i am not sure if i will use it on the iPhone for my news feed – the screen is a bit to small but i think on an iPad it will be great!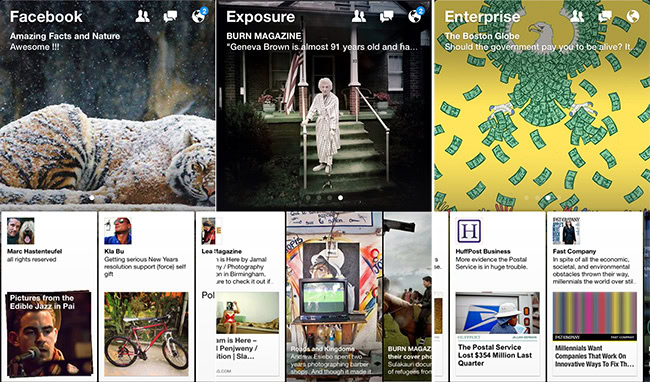 You can customize a few different feeds and swipe between them. Try it – you gonna like it!

I like that – you see something that you want to read – you flip it open – swipe from the bottom up and read it. Later you swipe from the top down to close it again.

Notification does like better if you ask me.
How to install Facebook Pater without an US App Store account

Open the App Store app on your iPhone or iPad. Scroll all the way down in the Featured category. Here you will find your Apple ID. If not you have to log in! Now you select your Apple Id and the next screen pops up. Select "View Apple ID"

I took the pictures while changing back from the US store but you would now select the store flag and change it to the US store in the next screen that tells you "Select Country or Region. Than you have to "Agree" to the "Terms and Conditions".

Make sure you have no credit card clicked – if you have you can try if it still works. Since they ask for the state in the US store you have to fill that field: "MA" will do. Also the phone number must be 123 1234567 like the phone numbers are in the US. After the next screen you are good to go!