Sala Keoku or Wat Khaek in Nong Khai
Today we went to Nong Khai and visited Sala Keoku (Thai: ศาลาแก้วกู่) also spelled as Sala Gaew Goo, Sala Keo Ku, Sala Keo Koo, Sala Kaew Ku, Sala Kaew Koo, Salakaewkoo, Sala Kaeoku, and a few more! The only name that is somehow consistent is Wat Khaek. Luang Pu Bunleua Sulilat started in 1958 to build Wat Xieng Khuan – a similar park in Laos – just over the Mekong not to far away from this one. When the Communists became stronger he feared they would kill his park so he fled to Thailand in 1975 and started this park in 1978.

The first statue after the entrance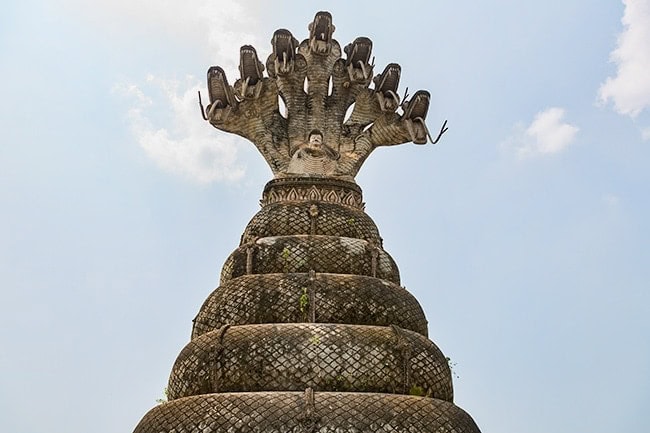 Buddha seated on a coiled nāga

4 of the hundreds of statues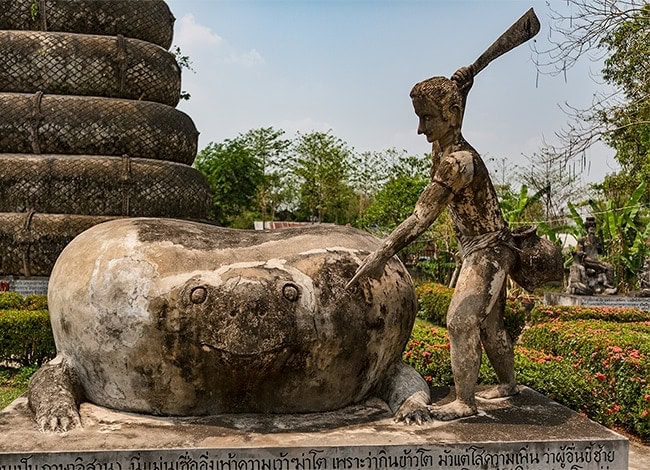 Hmmm what is going on? Jump or I shall kill you! Not sure what he wants from happy turtle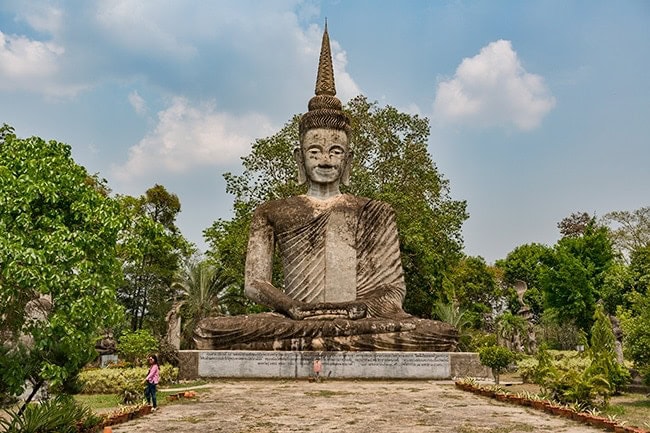 The woman gives you some feeling for the size of the sculptures. The tallest one is 25 meters high.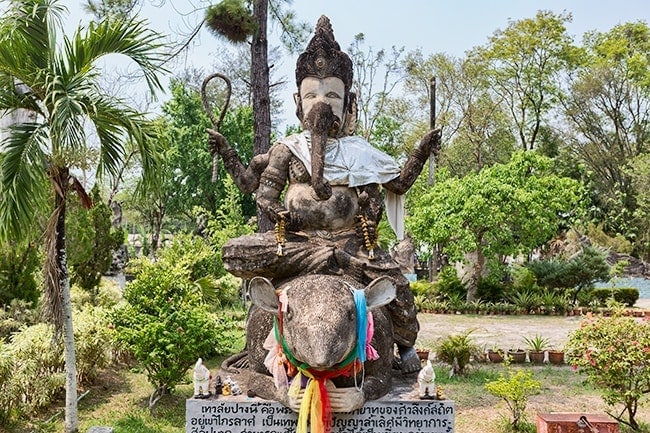 Ganesh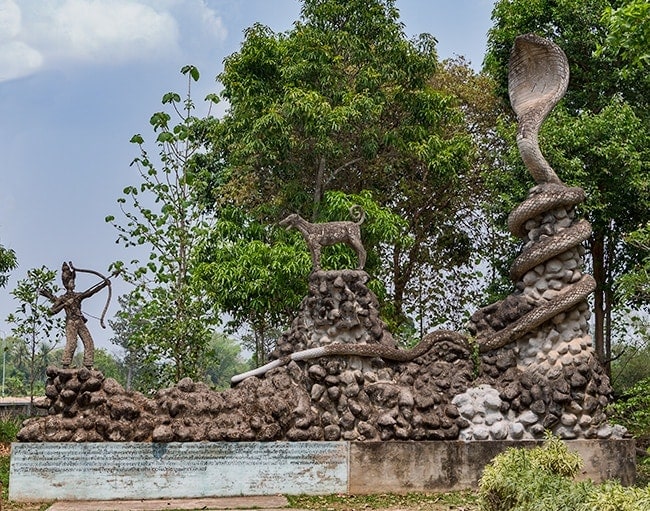 Not sure what is going on – does the Dog protect the Snake?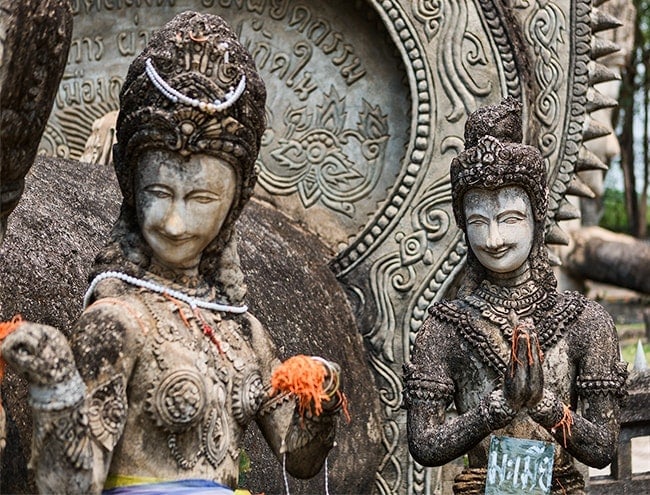 They look happy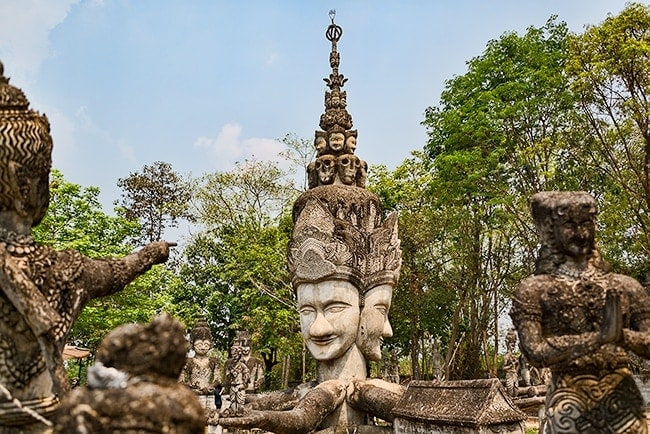 Sure enough – true 360 vision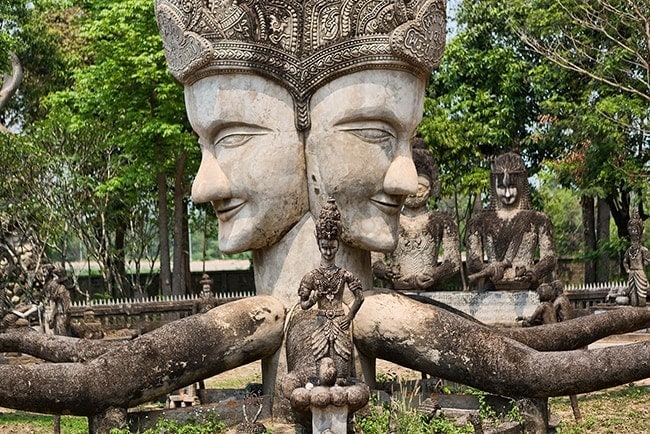 Small one in front of the 4 faced Buddha

Serpent goddess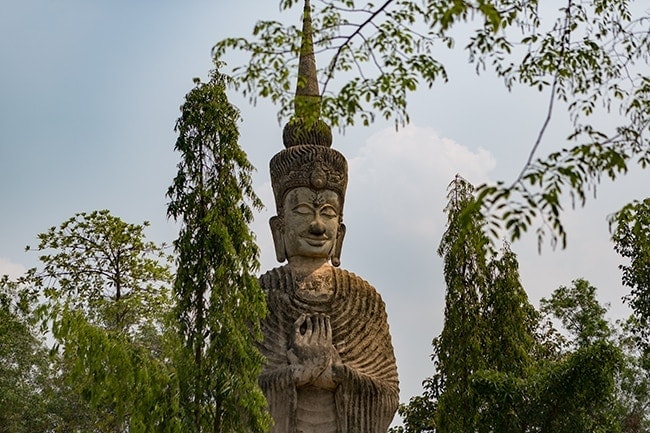 Another Buddha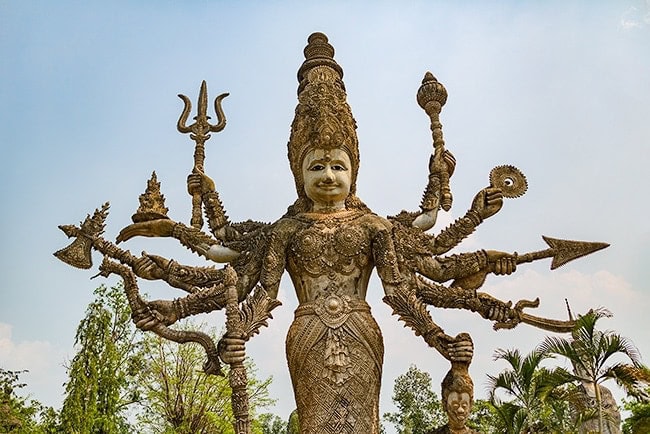 Kali is the Hindu goddess (or Devi) of death, time and doomsday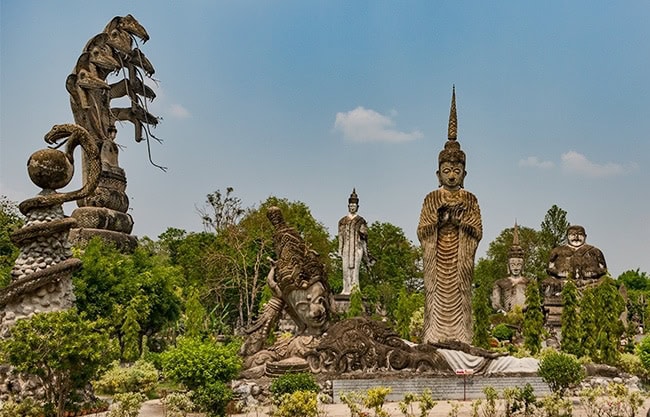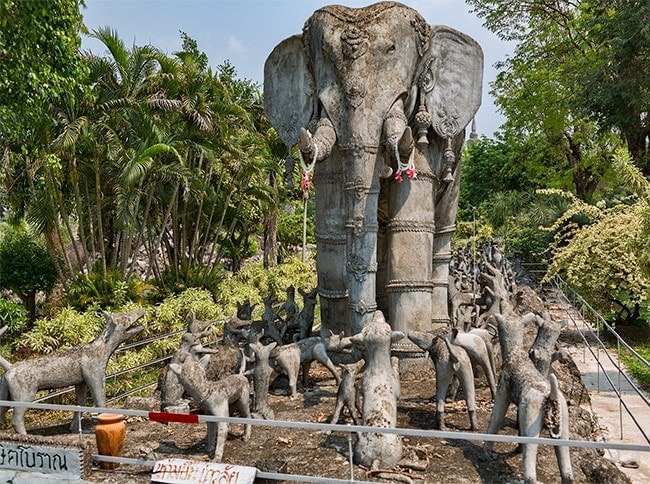 An Elephant wading through a pack of anthropomorphic Dogs. This should teach people to not be bothered by gossip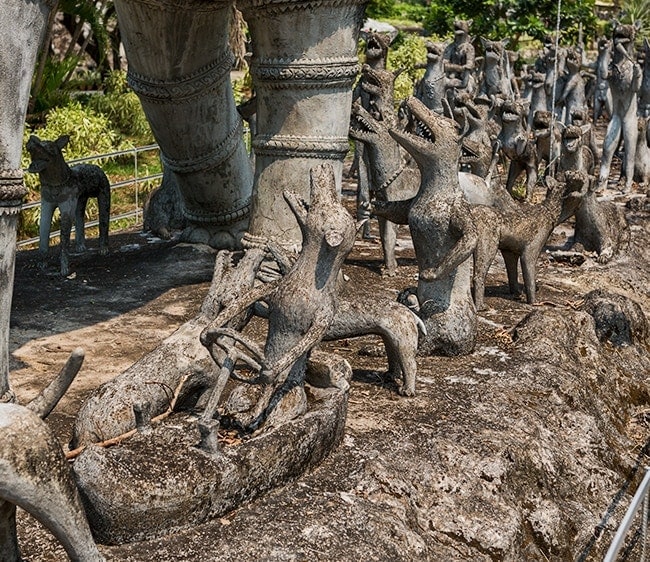 Looks like this one drives a car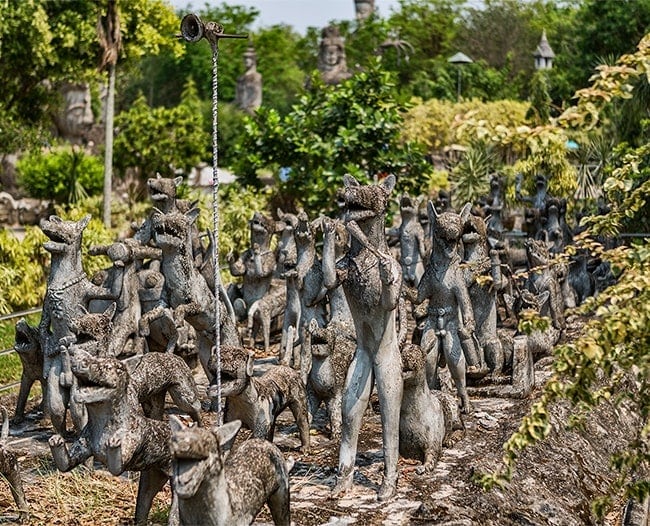 A lot of talk

Gram and Nong my tour guides for the day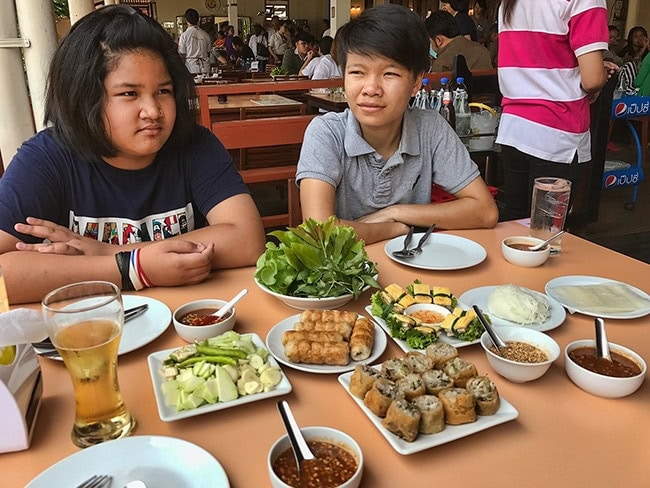 Gram and Nongs offspring at the Vietnamese place. All that looking at statues makes one hungry. Too bad there was no food for me. I had some of that green stuff next to the beer – well what to do ;-)
Laos on the other side of the Mekong. Thank you Nong for driving us and showing us this nice sculpture park!!
Do you want to stay up to date and not miss a post?
Subscribe to the blog on the top right or all the way down on this page!
Support my blog -> Book your room here: