Summer Trip 2016 Part 16 – Bosnia – Jablanicko Lake
Today we drove from Plitvice Lakes to the Jablanicko Jezero or Jablaničko jezero as the locals call it. It did rain like in South East Asia. I never saw that much water in one day driving. Sometimes we had to slow down to 40 km/h so the windscreen wipers could cope with the water. And the road full of bumps and water filled holes did not really help too much to make that trip any saver.

Gas Station in Bosnia in the rain.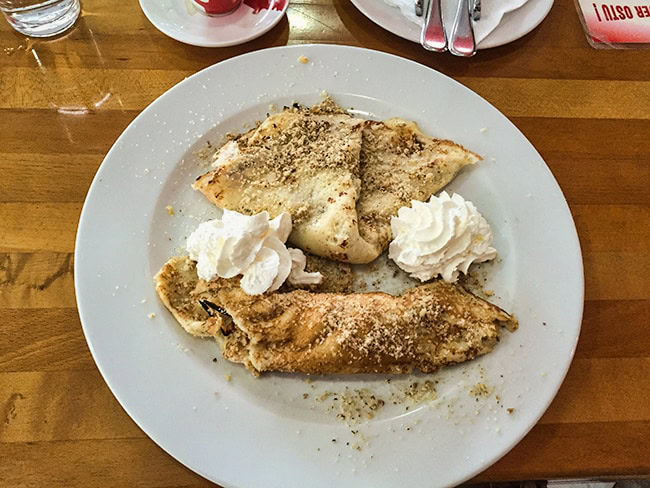 For lunch we did stop at a small place next to a gas station. Free WiFi and very good Palatschinke. Palatschinke is a thin crêpe-like variety of pancake. After that it was further down in the pouring rain towards the next stop: Jablaničko jezero
Jablanicko Lake
The Jablanica Dam near Jablanica was build in 1953. After that the lake formed and it is now about 30 km long. It is famous for fishing and watersports.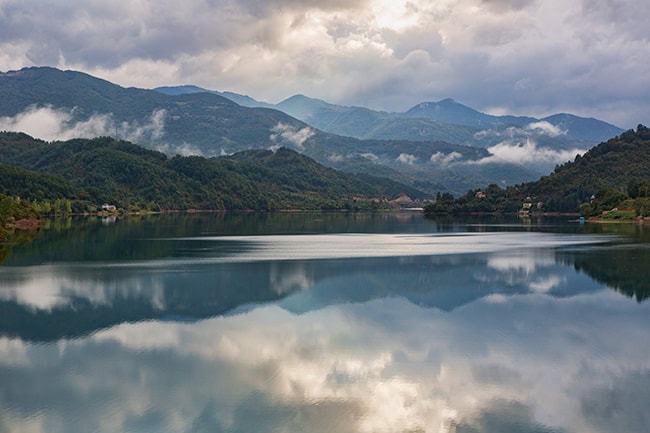 A few kilometres before Jablanicko Lake the rain did stop. That was the view from our room after all day driving in the rain. Could not look better with a blue sky.
We did book a room at Pansion Asim right at the lake. Our room was not much to call home but we took the cheapest so no complain there. Still it was with breakfast and had a balcony towards the lake.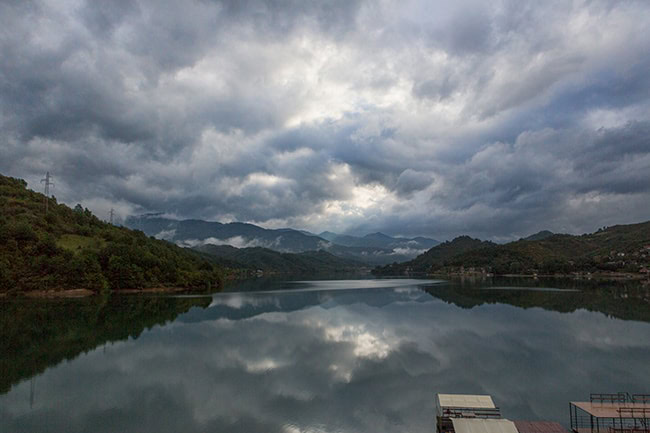 View from the restaurant at Penzion Aslim at Jablanicko Lake – just 1 kilometre after the bridge from Ostrazac.
We did sample the local brews and looked out over the quite lake. What a view!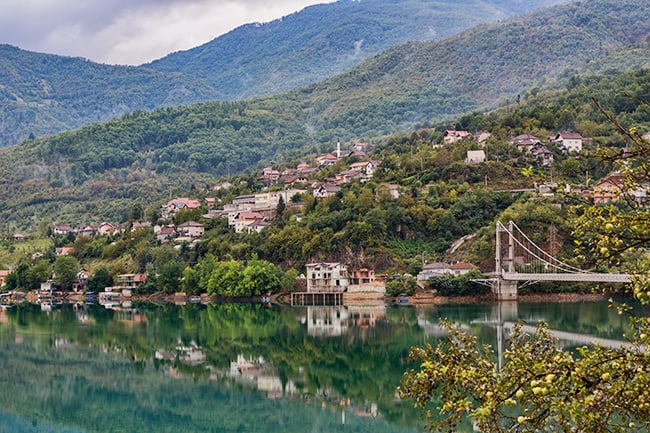 Single lane bridge towards Ostrazac from the garden of Penzion Aslim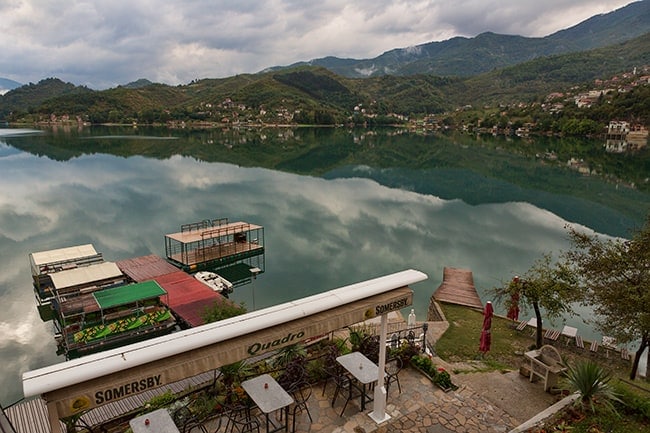 The terrace and rental boats at Penzion Aslim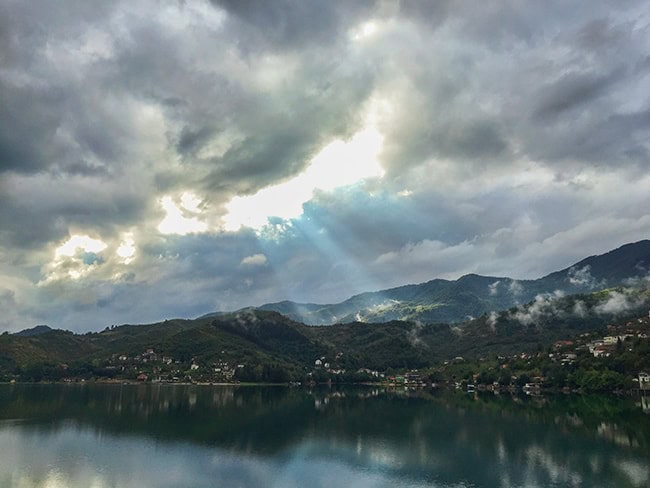 Rays of light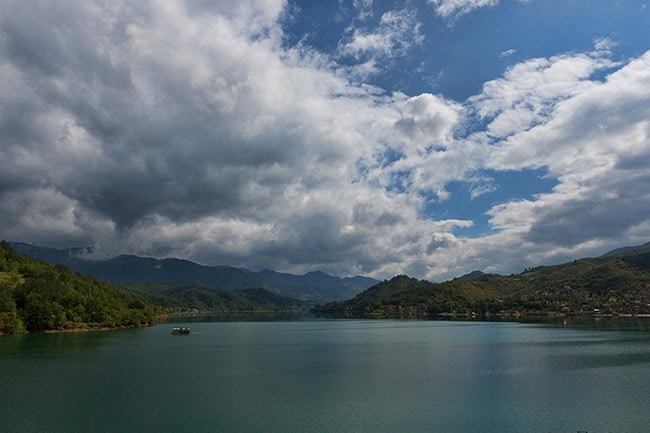 The next morning we admired the view while waiting for breakfast.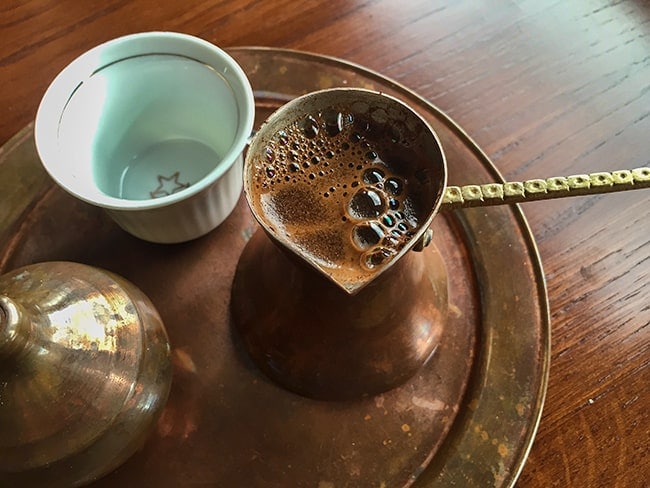 The local coffee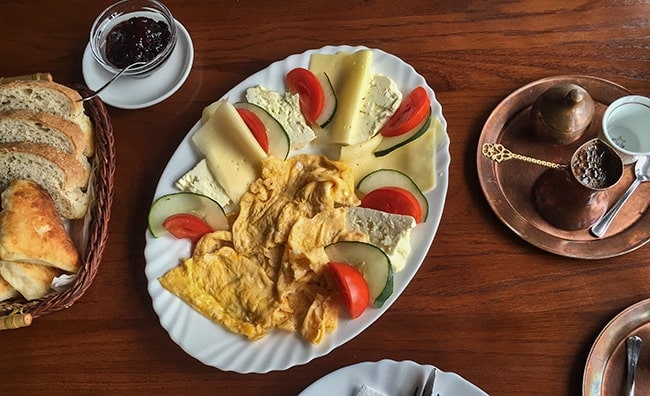 Vegetarian breakfast for us. It usually does come with meat. After that it was a day of relaxing and doing nothing.
Do you want to stay up to date and not miss a post? Subscribe to the blog on the top right or all the way down on this page!
Support my blog -> Book your room here: