After a few hours in the rain I arrived finally in Hội An. The rain killed my iPhone so I had to remember where the AirBnB from Mike was. Got really lucky since he walked up to the main street when I was looking for the place – other than that – no way I would go that far down the street.
Mike was looking for Laureen but she never showed that day – so we had a few beer at my favourite mini market. Turned out that he rented the house only a minute away from one of the hotels where I stayed last year. Great since I know the neighbourhood a bit. The next few days we spend with cooking, chilling and talking. Nice break with a big Pai vibe since we all meet there many many moons ago!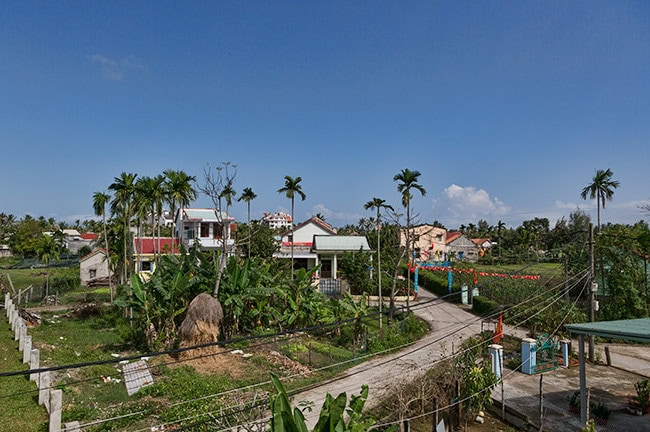 View from my balcony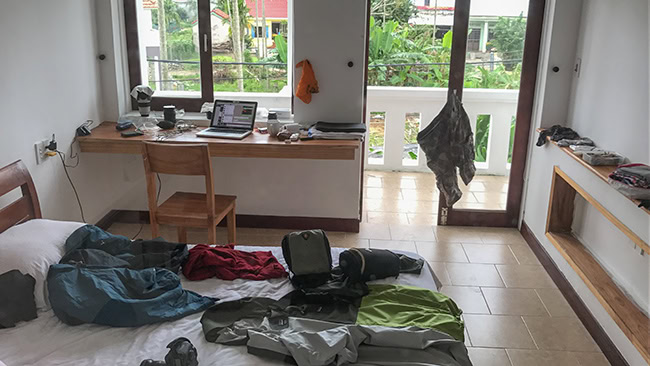 My room – the usual mess :-(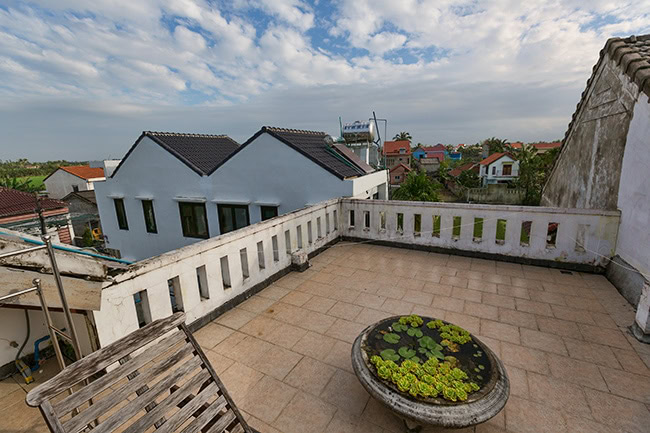 Terrace of the Sleeping Room on top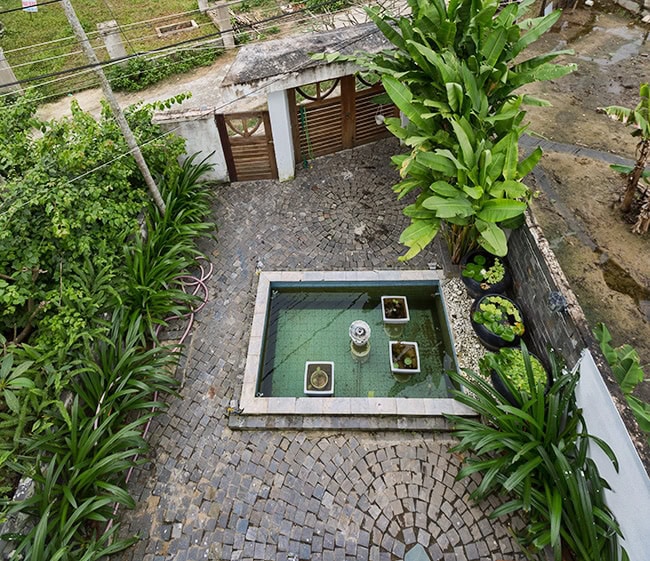 Courtyard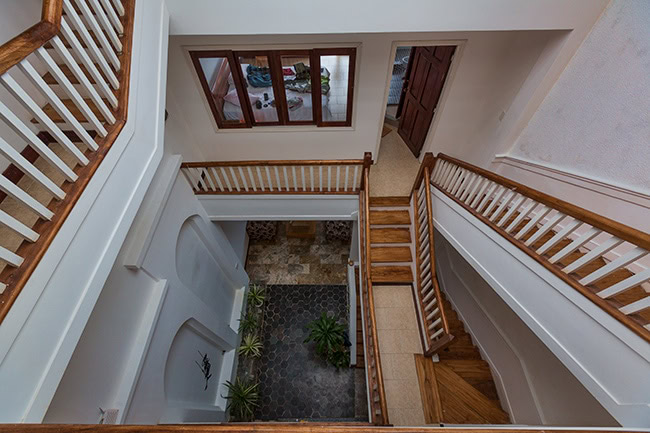 Hallway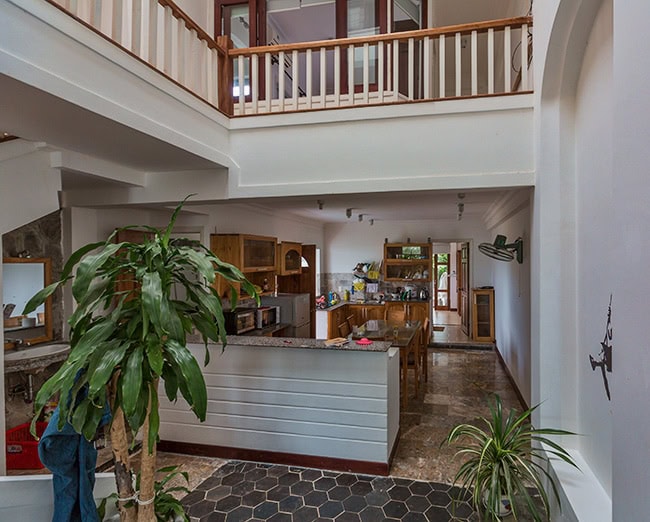 The Kitchen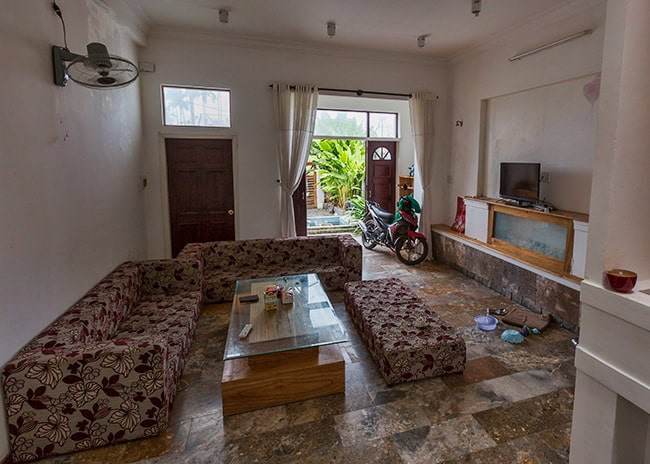 Living Room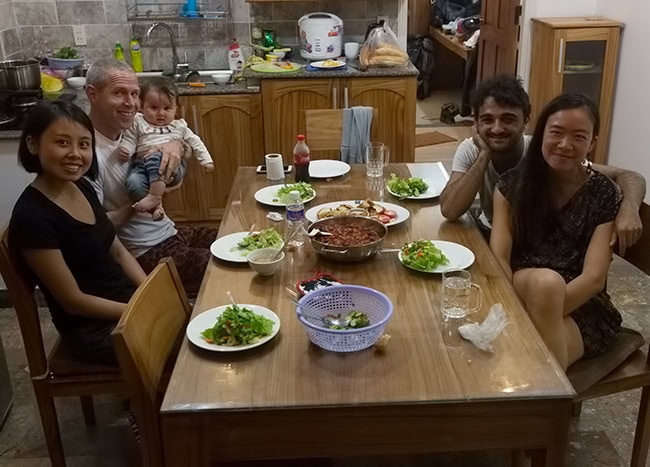 The gang in the Kitchen
Mike told me it was OK to bring a few more people since we had 5 sleeping rooms. So I invited Jessica and Gilad.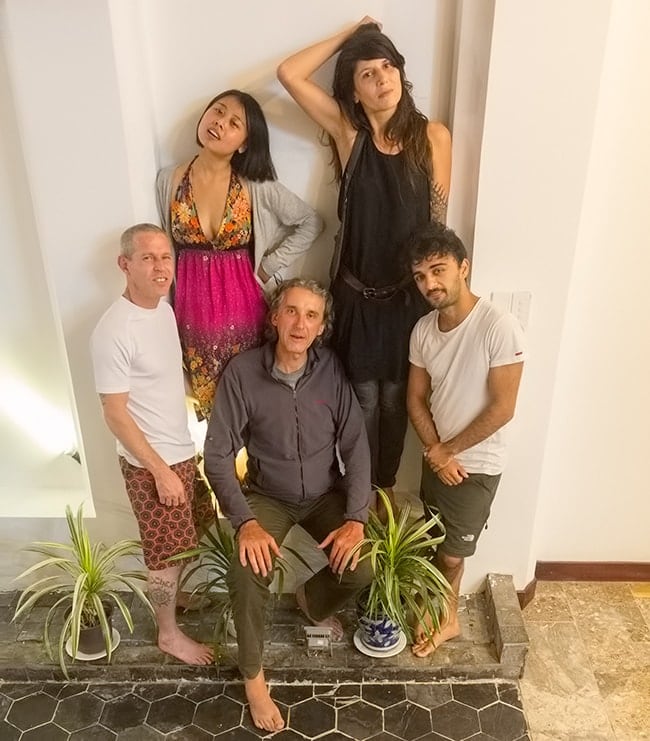 The Pai Gang – Laureen finally managed to stop by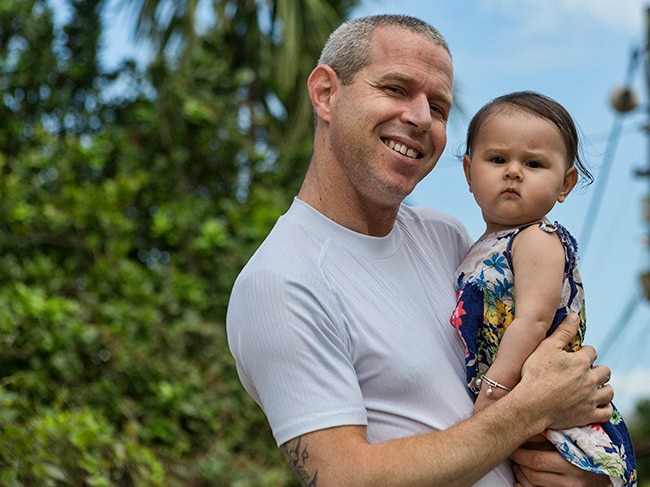 Mike with the kid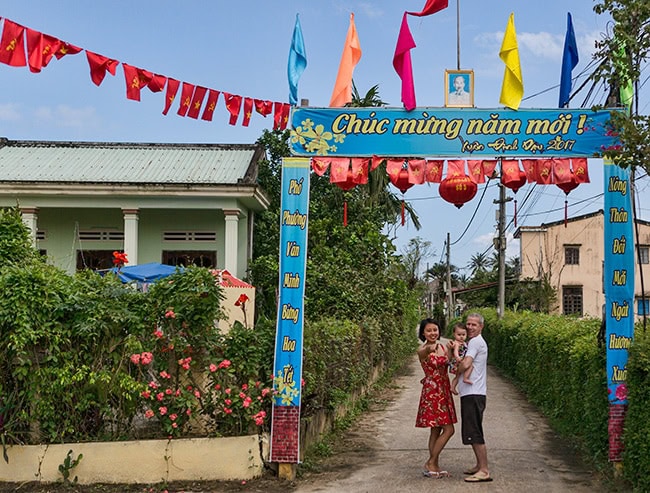 Family picture with Su Shi, Mike and the kid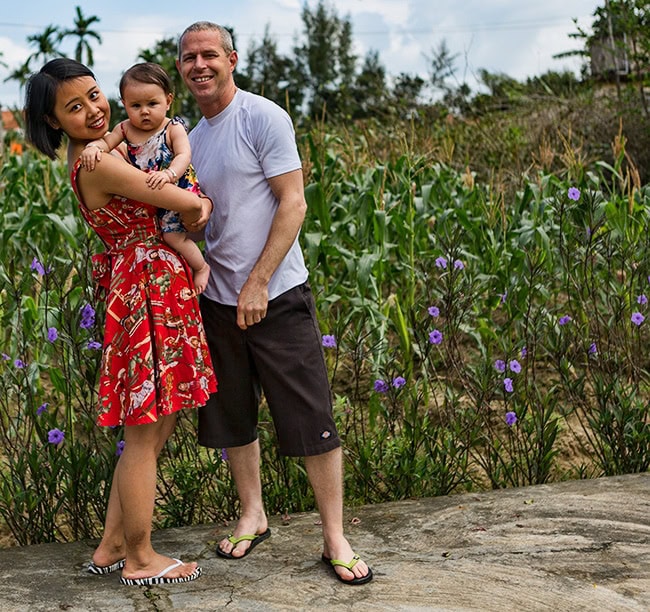 Thank you guys for letting us stay!
Do you want to stay up to date and not miss a post?
Subscribe to the blog on the top right or all the way down on this page!
Support my blog -> Book your room here: