Winter 17/18 Tân Quang over Phố Ràng to Sa Pa
It rained the whole night and it rained the whole morning. I guess it is because the Greek comes from a county where it does not rain that much. He is not used to driving in the Vietnamese mountains where the roads are bad – even worse when wet. And he has no exexperience with the low clouds and fog in the mountains when it rains. I have plenty of it and decided to take the easy way in the valley. Stubborn as a mule Mitsos took to the mountains.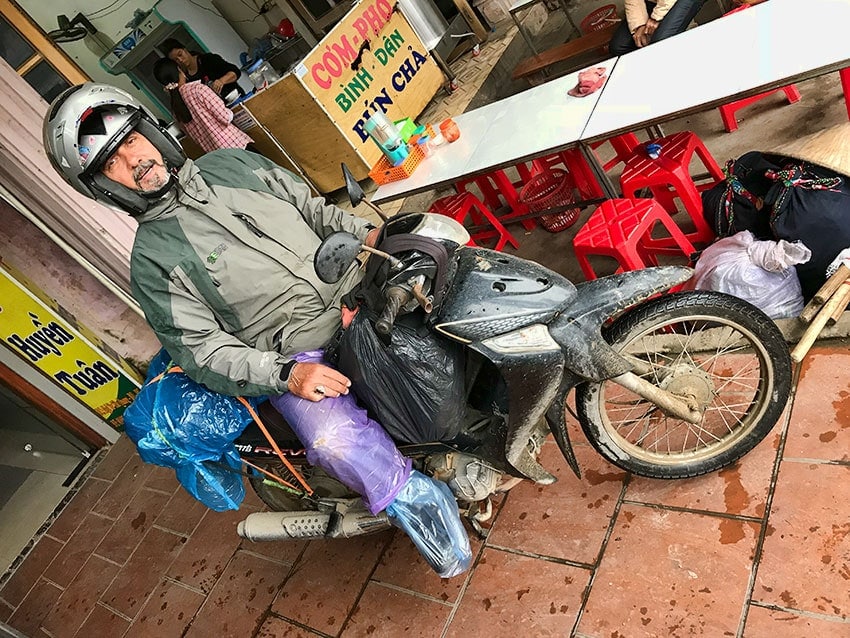 Since it rained for most of the trip I have only a few pictures today. You see the road – you can imagine. One time there was a river on the road that was quite deep. Had to wait till I saw some locals pass to know how to cross. I was lucky and my bike made it safe to the other side. The Greek was not so lucky. He choose to try the left side. That was not a good idea. He got stuck and had to walk his bike out of it. The water was about 60 cm deep at this side. I wonder how it is in rainy season.
Nhà nghỉ Hà Thần in Phố Ràng
Got into town a bit after 15:00. There are a lot of Guesthouses along the main road so it was not to easy to choose. Found this one and was quite happy. They send the little boy with me to show me the room. I liked it so the next step is to find out the price. Since he was only 10 or so I put some money on the floor but he did not like what I put. So he got some more out of my hand and put it on top. To much so I took some back. After a while, we settled for a price. We went back down again and I filled my information in the book. After that it was relaxing in the dry room and waiting for the Greek.
It was not easy to find a restaurant in twon. If you go to small towns the restaurants close quite early or have a lot of meat and not enough greens. The only one we found that looked OK enough so the Greek would go in was this one. The little girl saw us and followed us into the place. She helped us translating with the owner and we talked till dinner was done.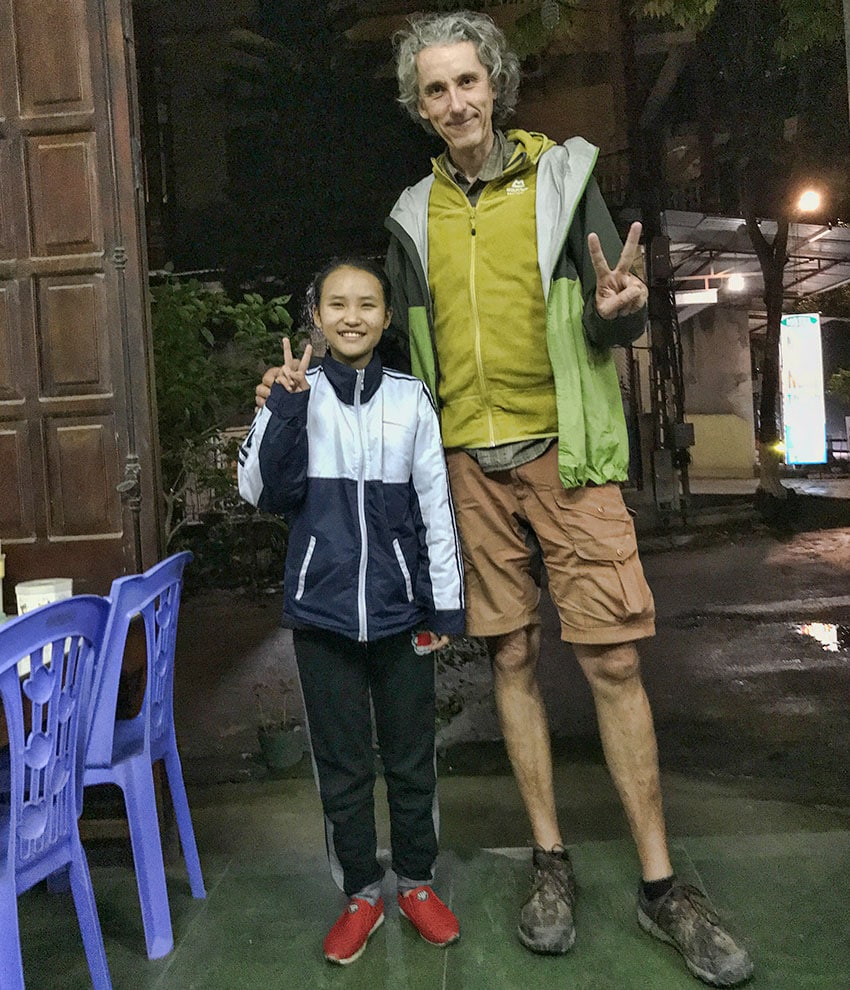 Today's drive:
I drove 81 kilometers in 2 hours, 47 minutes.
Phố Ràng to Sa Pa
The next day the sky was gray but no rain. At last in the morning. That should change into the day but for now we where good to go.
Passed a lot of villages in the mountains and a lot of them have roads like this. Before and after the village it is quite ok but inside there is no tar or concrete. That makes for a lot of red dust when it is dry and sticky mud when it is wet. No clue why they not fix the road inside the village??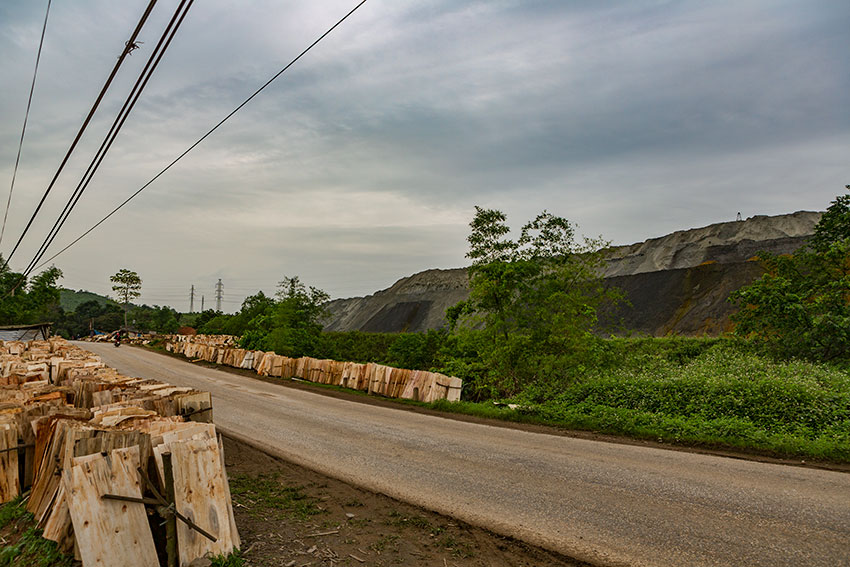 Hieu Dang Sapa Hotel
Sa Pa is so big now and has so many hotels and tourists – it is best to book ahead. This way you arrive and can take a shower. I opted for the Hieu Dang Sapa Hotel which is super close to the town center.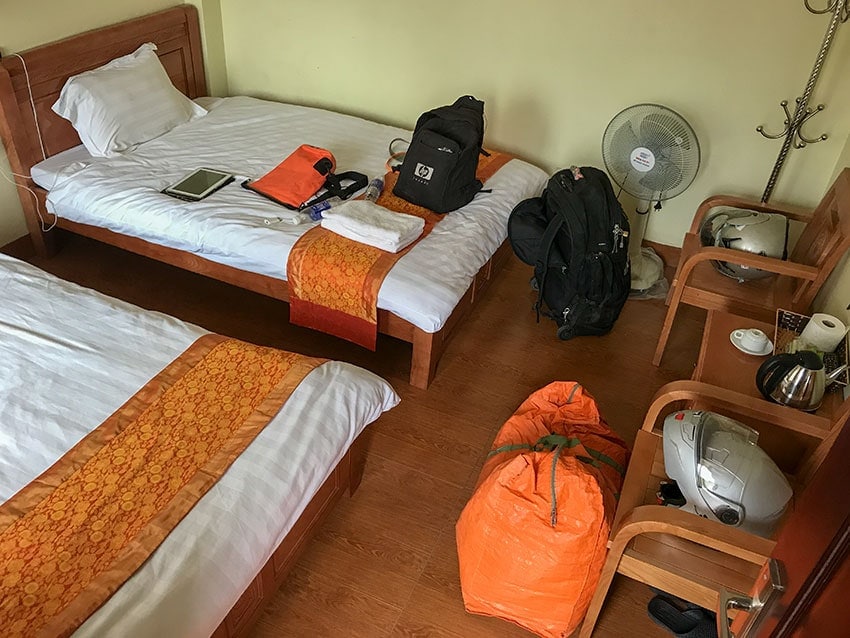 But there are loads of other hotels in Sa Pa! Get a good rate on Booking.com or on agoda.com.
The last time I was in Sa Pa is so long ago. I remembered nothing at all. Decided to stay in the room for most of the day. Far to many tourists out there and so much traffic. Only went for some food in the evening with Mitsos.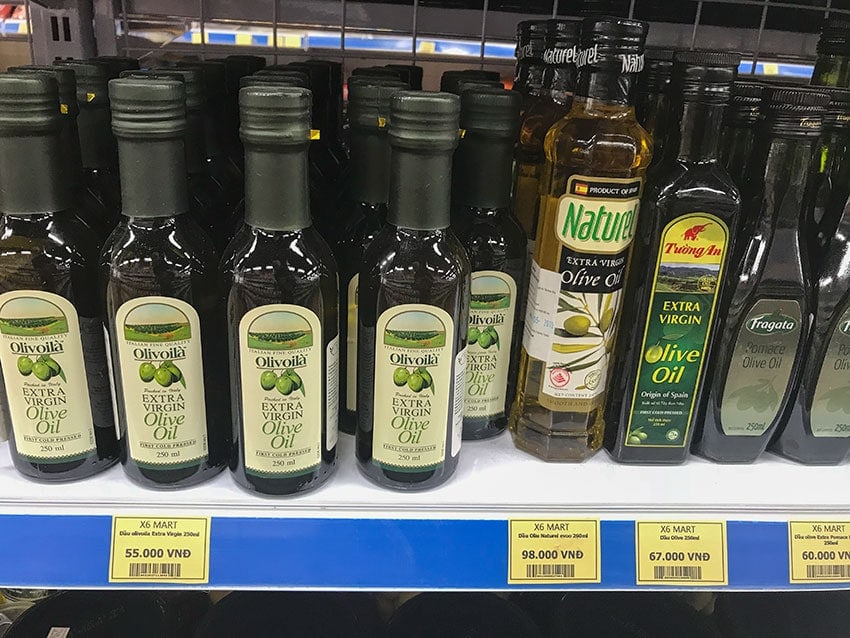 Today's drive:
We drove 129 kilometers in 4 hours, 16 minutes with gas and food stops.
Find a Hotel in Sa Pa
If you book your hotel with my link you pay the same as booking on the web site and I get a bit commision. Thank you!