Another loooong weekend to burn. This time we went to Pilsen or Plzeň in the Czech Republic.
You might wonder why the pilsner type blond lager is called Pilsner – yes the first Pilsen was brewed right here. Pilsner Urquell is the original pilsner and first pale lager beer in the world. The people of the city where not happy with the beer the local brewers brew. So the city officials asked Josef Groll, a Bavarian brewer, to develop a better beer. On 5 October 1842, Groll had a new mash ready and on 11 November 1842, the new beer was first served at the feast of Saint Martin markets. Everybody was happy so they brew it till today.
A long time ago I passed Pilsen on a train. I saw only the train station but I knew – one day I will be back here.

Did book a room for two nights in a quite suburb but a few days before the weekend I found out we can spend one extra night – that is why it is called a looooong weekend.
Unfortunately the hotel was booked solid so we spend the first night in another place.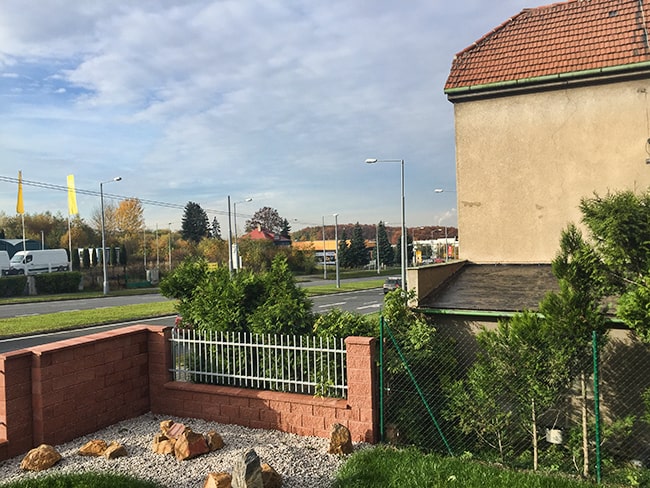 View from the apartment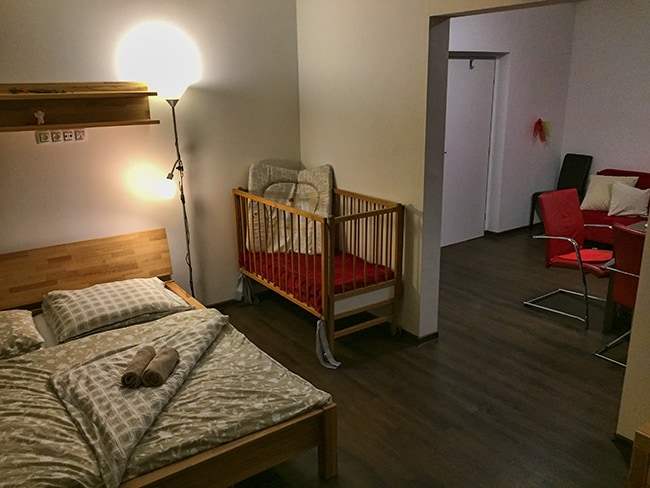 Bedroom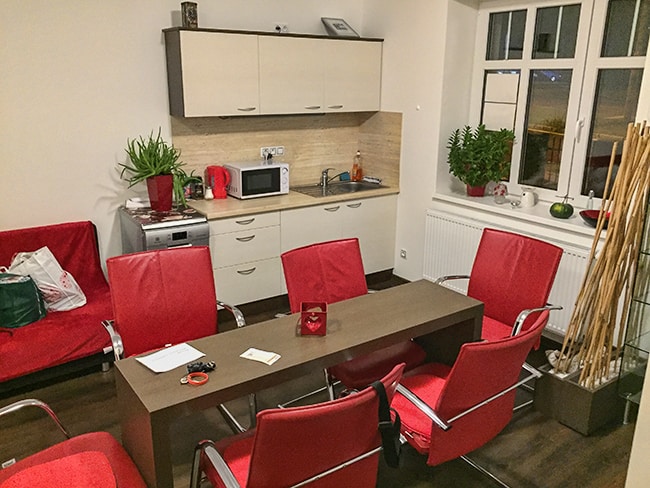 Kitchen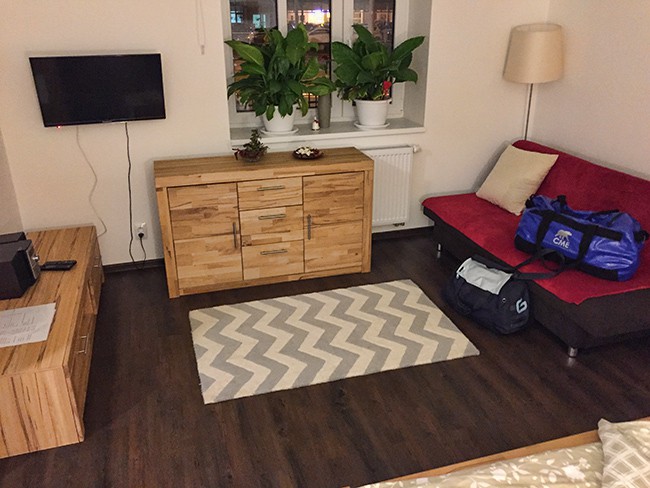 Living room
Quite nice but a bit to far out to walk to town. The next morning we went to the other hotel, parked the car and walked into the city.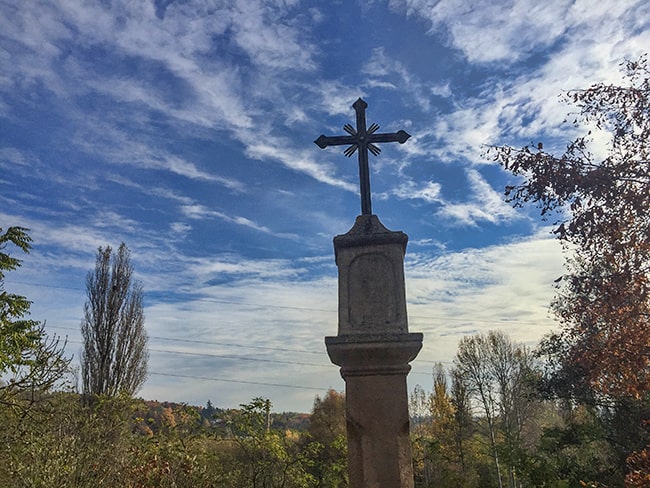 Cross of Conciliation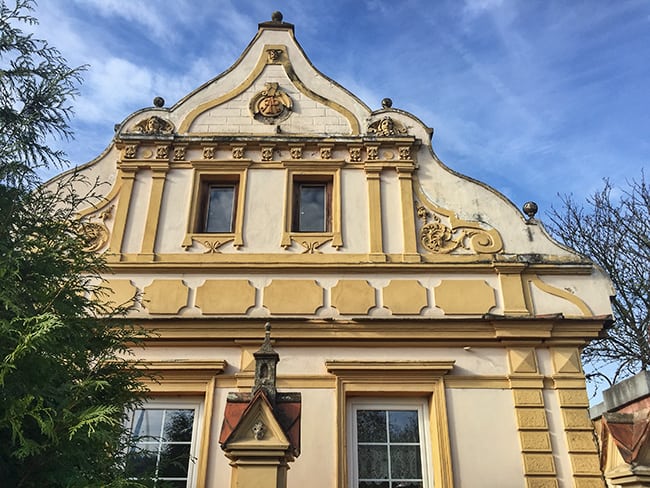 House next to the river.
Most of the way we could walk along the river. Great to get to the inner city.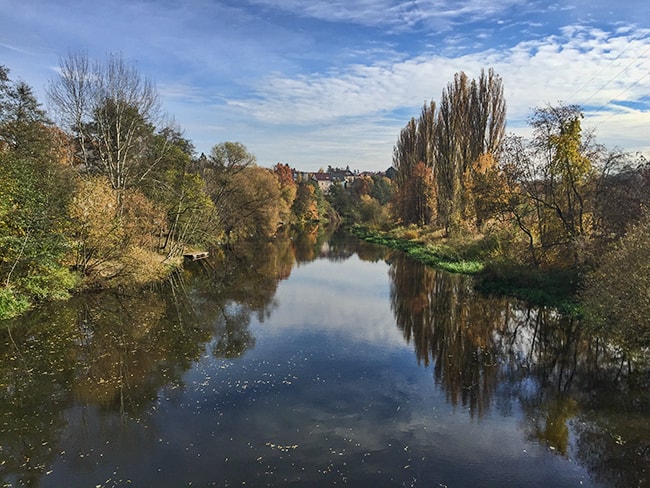 Radbuza River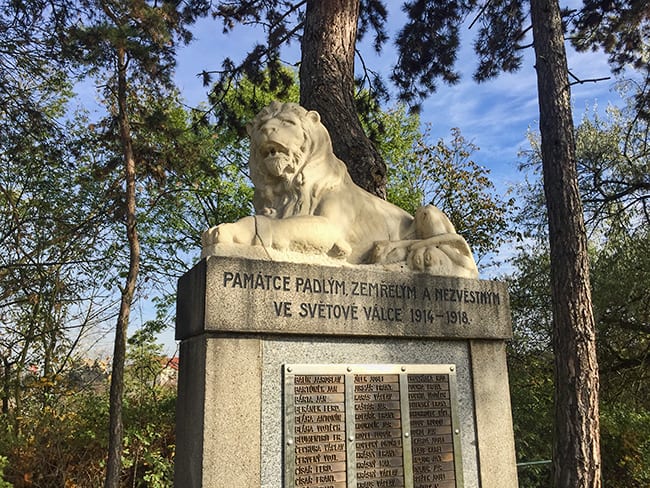 War Memorial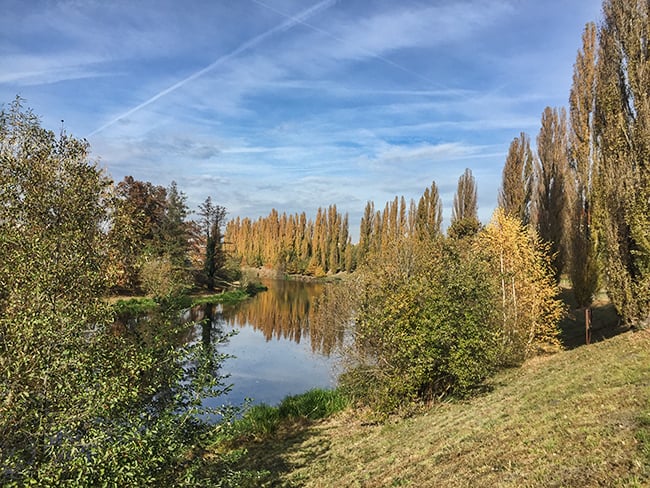 Almost downtown – still at the river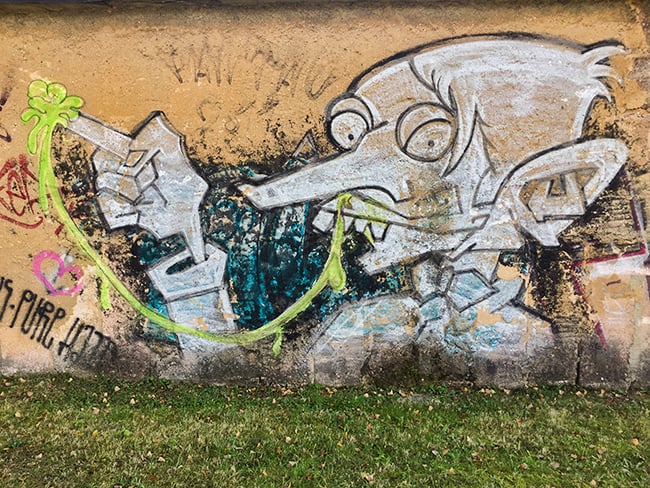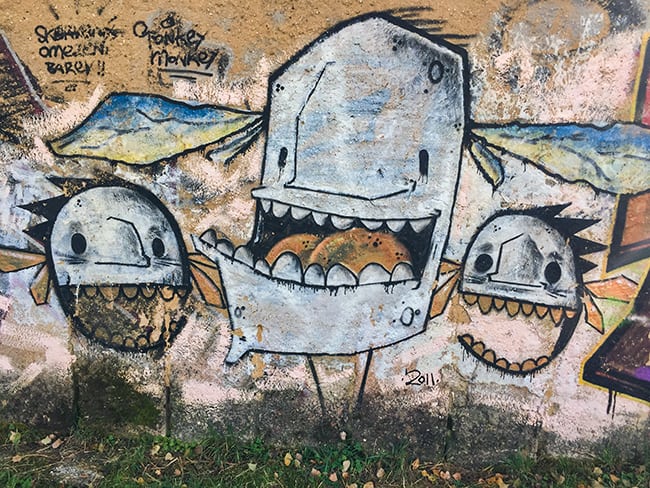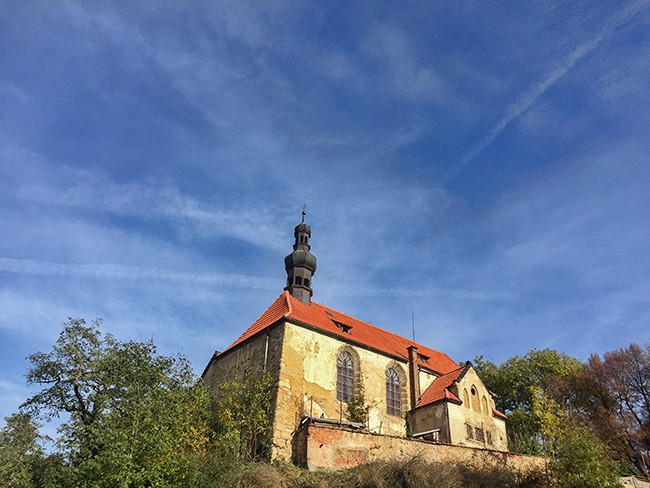 The Gothic Church of St. Nicholas was built in the years 1406-1410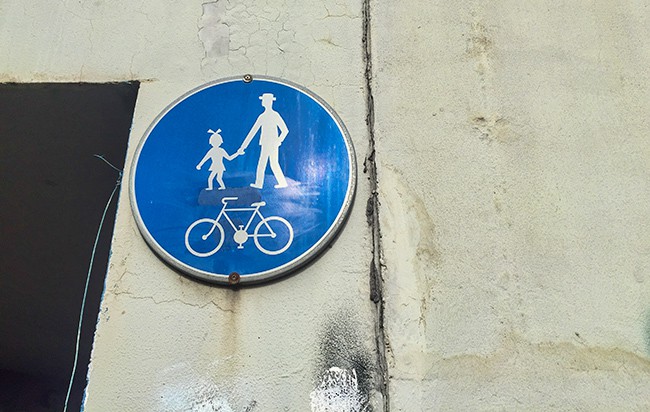 The Art Nouveau houses at Hálkova street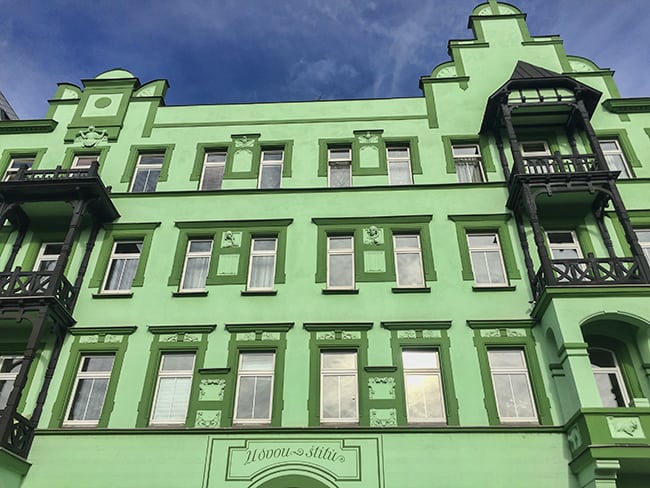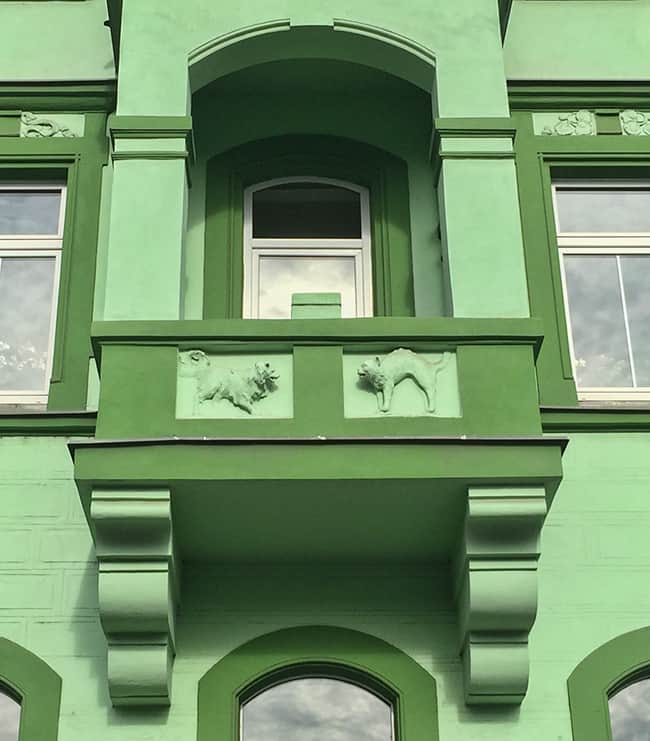 Dog and cat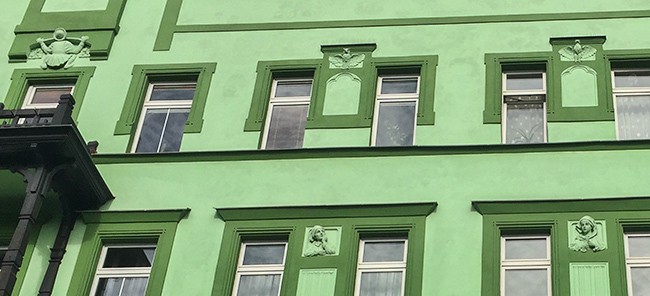 People look out of the wall and a guy climbing up a floor (on the top left)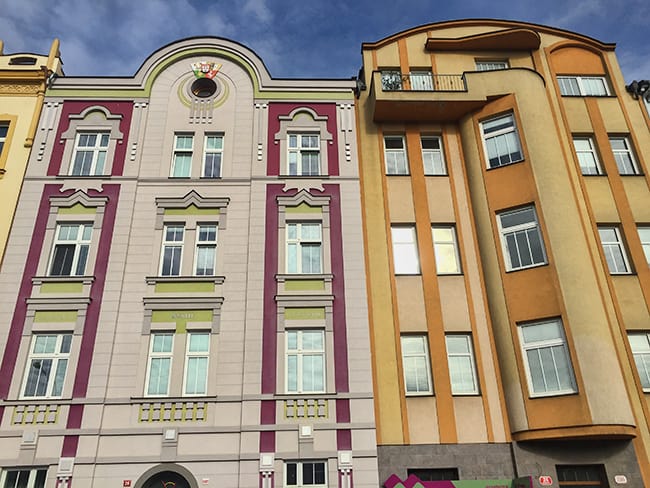 Interesting details and colours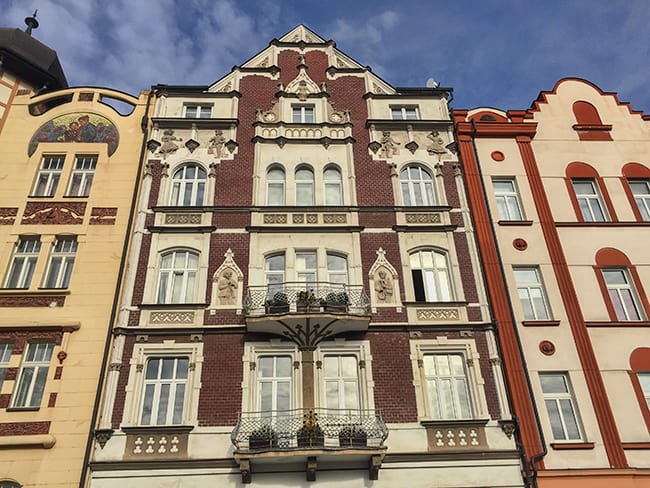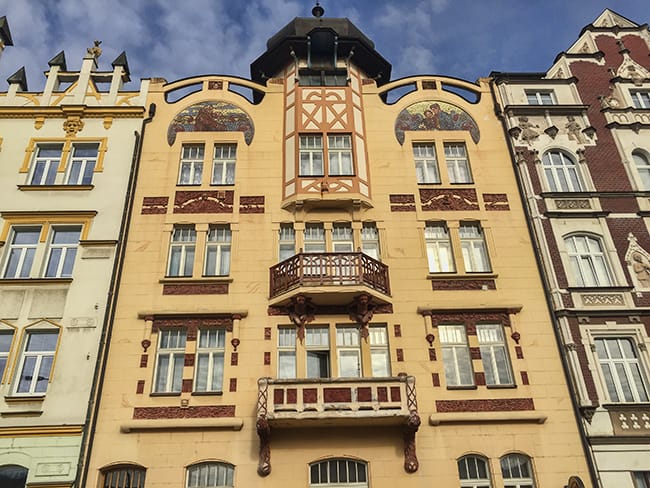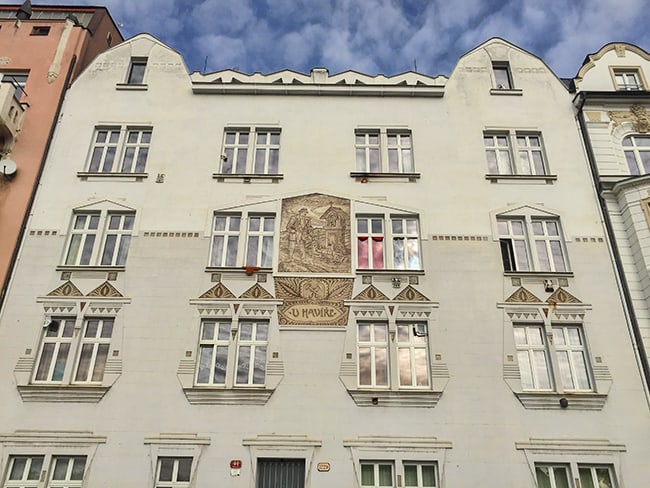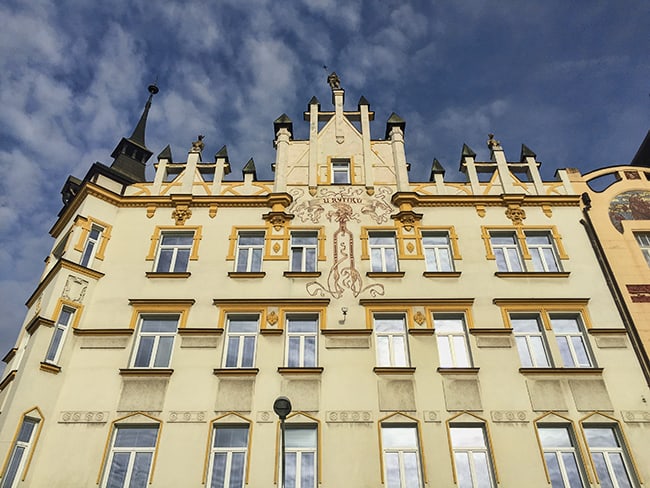 Here is the top like a dream castle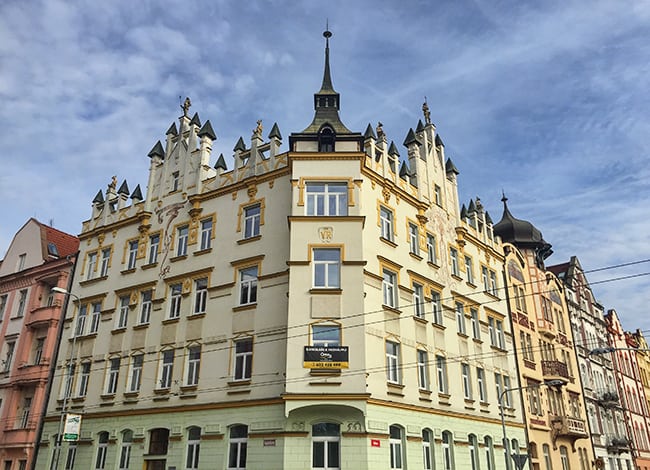 At the corner of Halkova and Kopernikova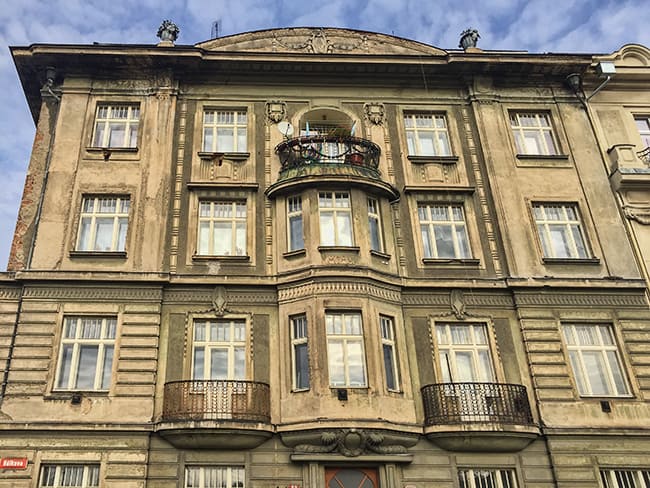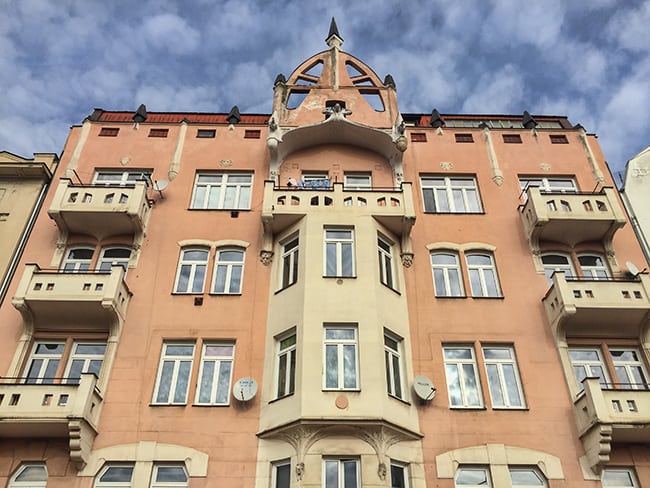 And there is much more in other Streets!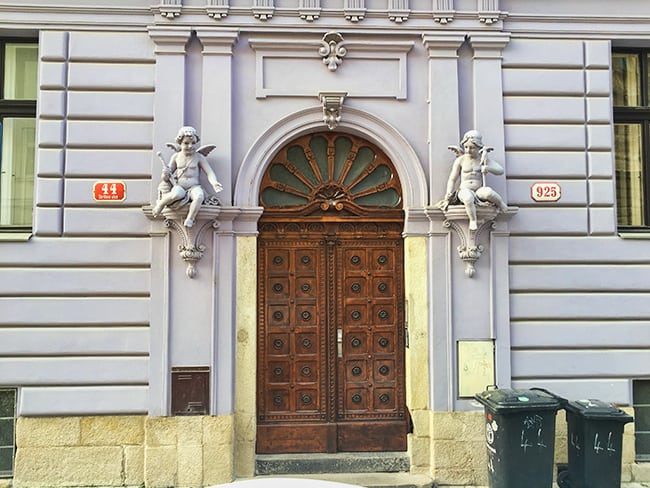 Skretova Street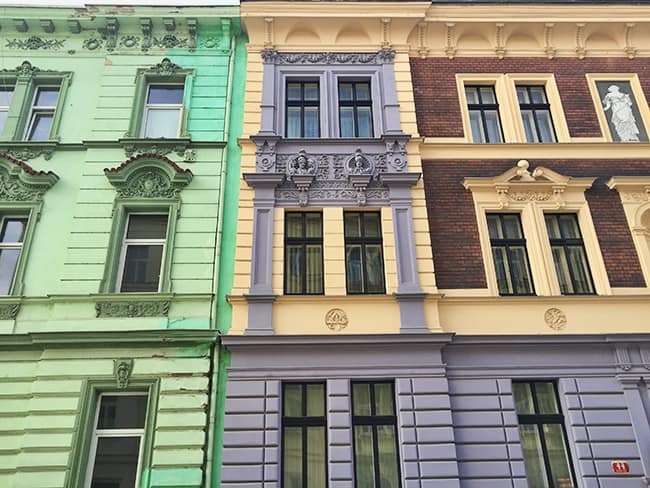 Skretova Street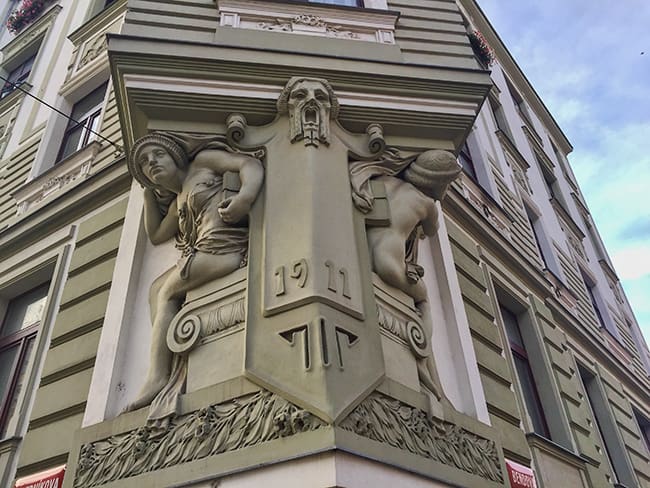 At the corner of Kopernikova and Bendova street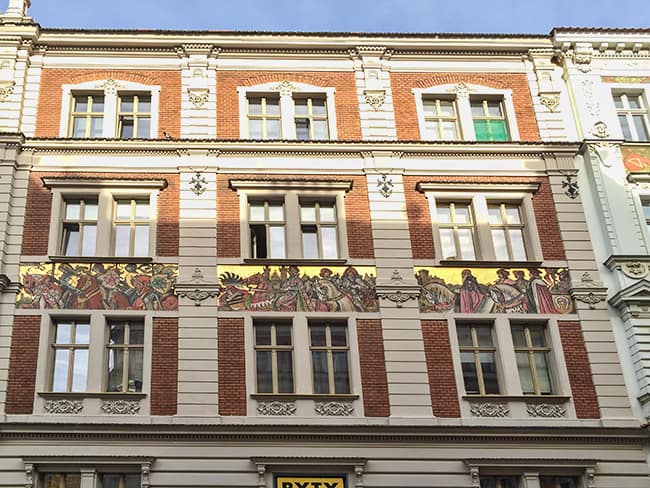 Houses with the painting of Mikulas Ales at Nerudova street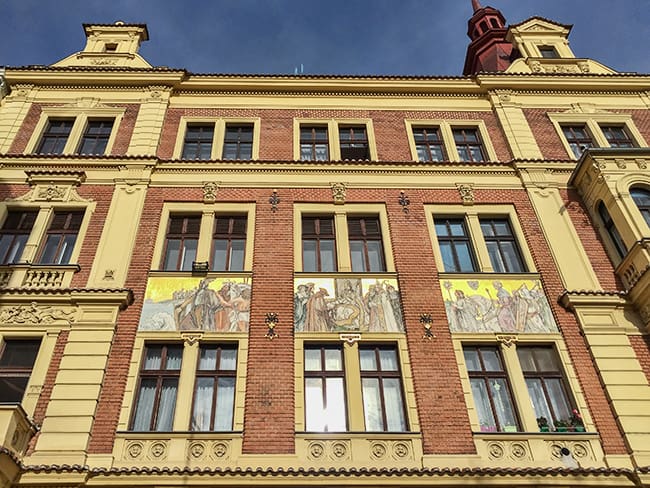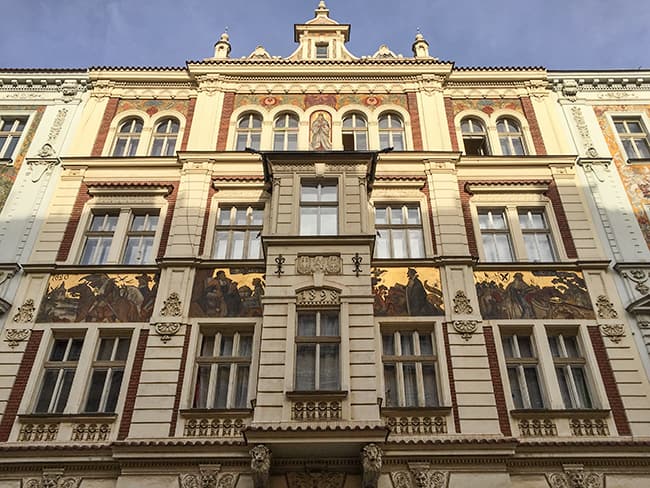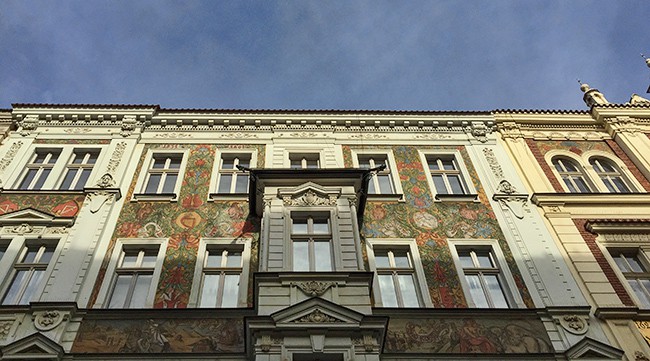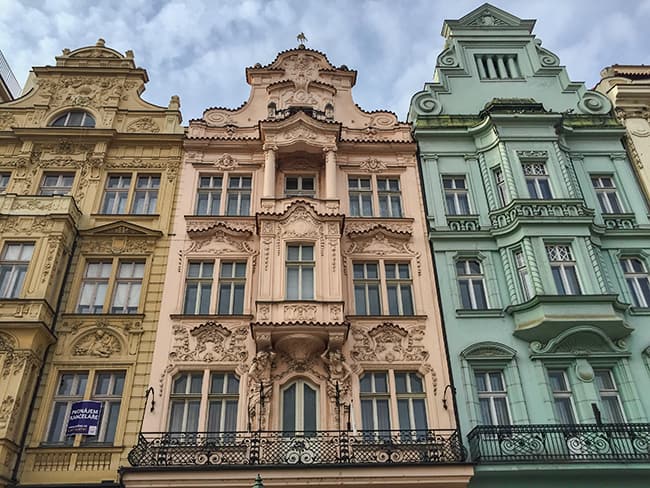 At the namesti Republiky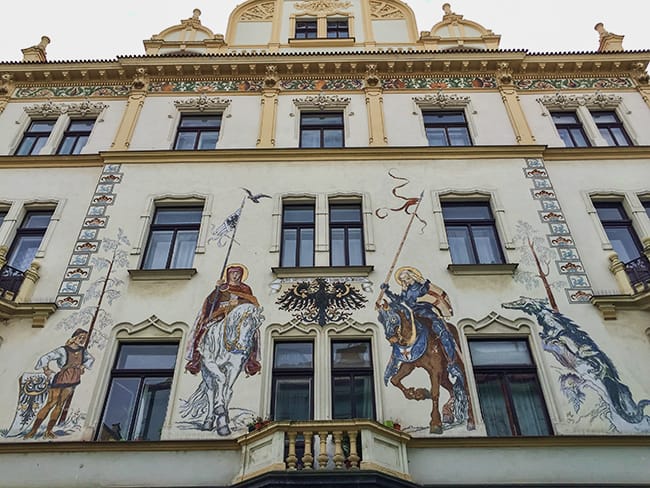 House in the Bezrucova street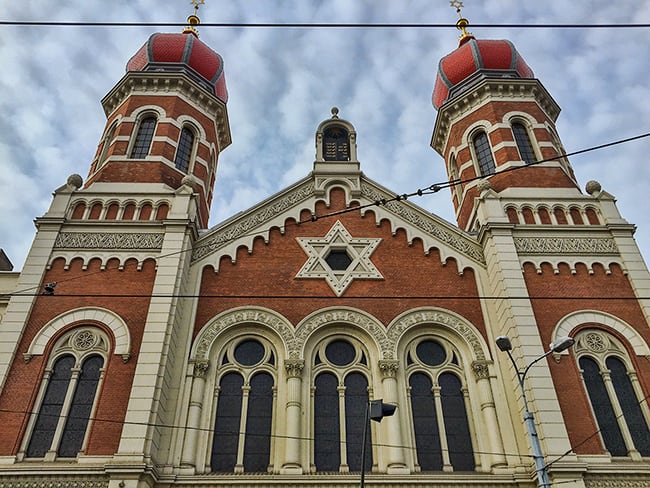 The Moorish Revival Great Synagogue. It is the second largest synagogue in Europe after the one in Budapest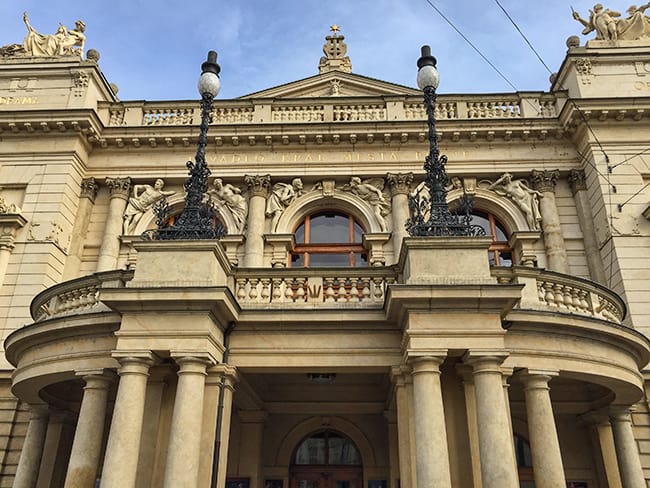 Josef Kajetán Tyl Theatre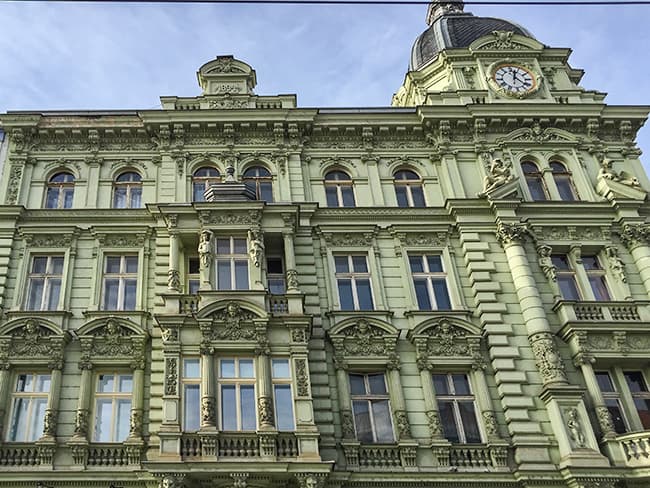 House at Klatovska trida Street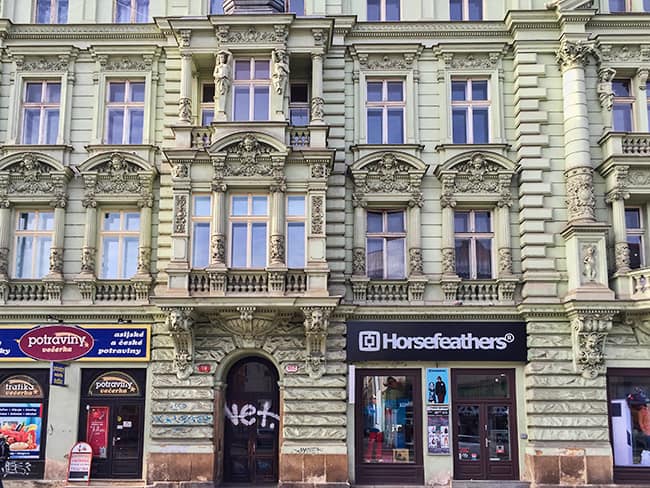 Unfortunate they kill it with the shops downstairs :-(
Do you want to stay up to date and not miss a post?
Subscribe to the blog on the top right or all the way down on this page!
Support my blog -> Book your room here: