A week is short and I only had 3 more days to go. More walking in Amsterdam. More meeting the guys down town and more camping.
The Citroen DS Car Collector
Next to the camp ground was a big old car collection. Most of the cars had no roof to park under and where exposed to the elements. Very sad to see them like this. Some where lucky and had at last a roof to park under or even a shed. The guy really was in love with the Citroen DS and had quite a lot of them. Who know how many more he stores in the sheds and barns on his land.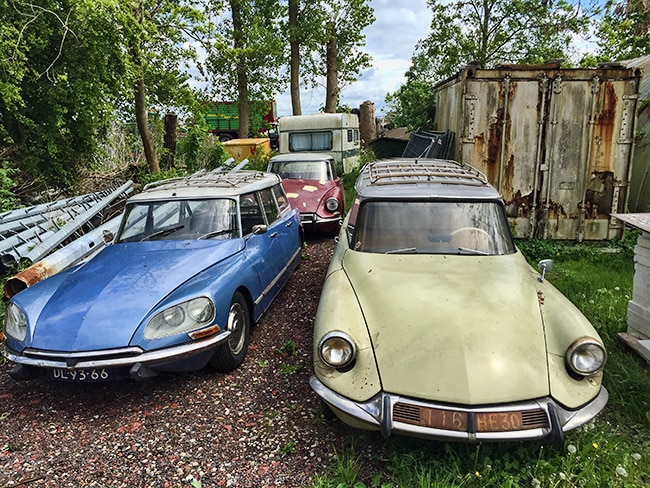 3 Station Citroen DS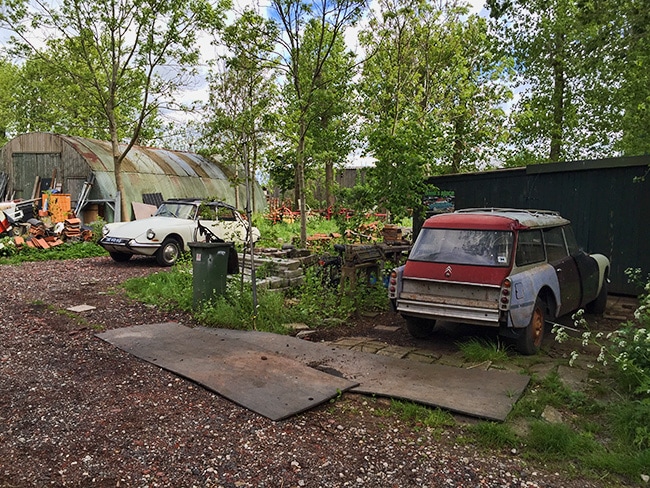 2 more Citroen DSs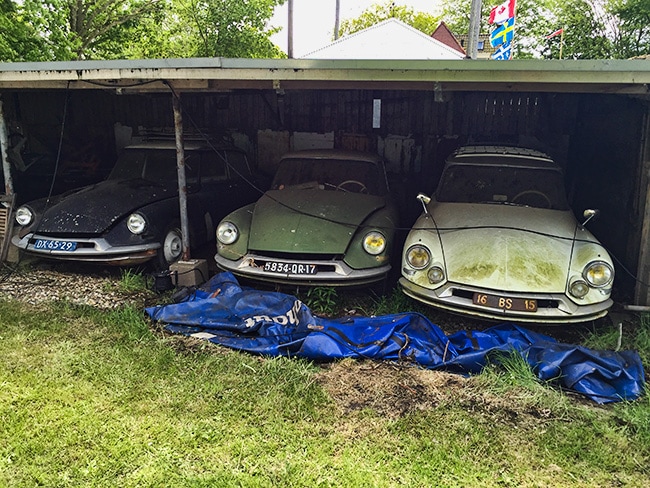 3 Citroen DS waiting to see better days
But there where other cars and trucks as well: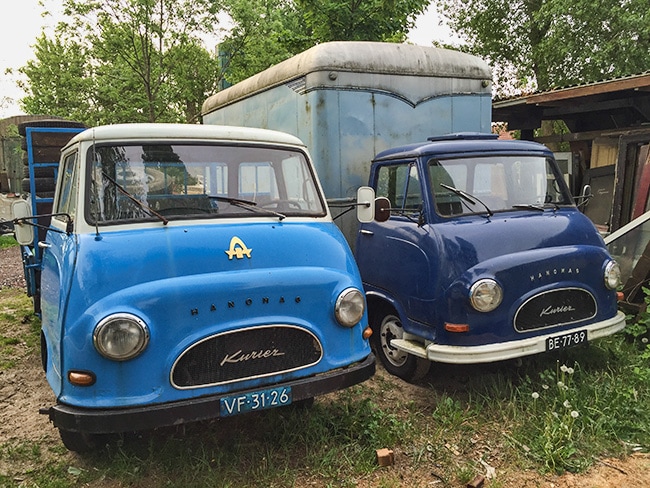 Two Hanomag Kurier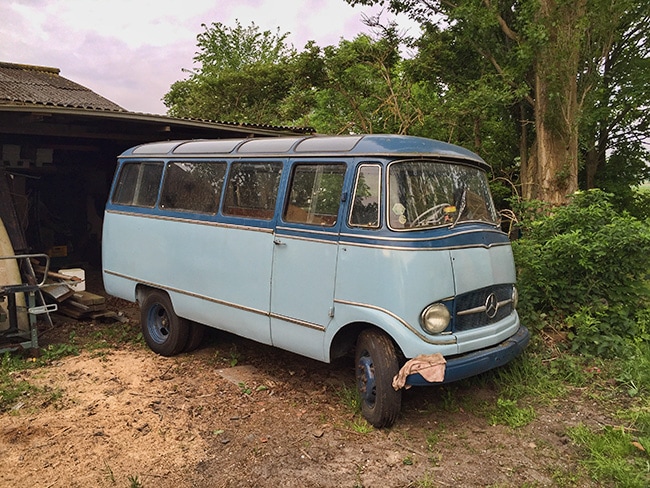 A small Mercedes Benz Bus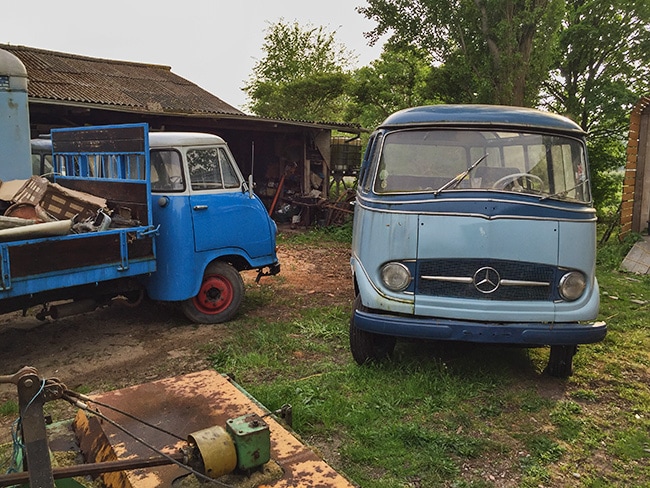 There was a VW Bus as well but too much trash in front of it for a picture. A great place for vintage car lovers to spend a few hours and admire the old beauties.
The man has a blog with some of his cars as well: http://www.danielquerido.nl/wordpress/rollend-schroot. Use the navigation under Rollend Schroot to see the vehicles.
Back to the City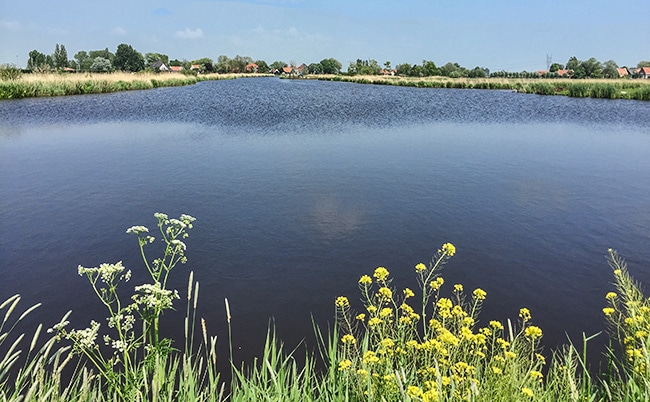 On the way to the city I did walk along a bike path and this nice blue water. Next on a dike along a golf course and into the city. Small houses close to the water and next: Nieuwendammerdijk (see this post: http://hastenteufel.name/blog/walking-down-nieuwendammerdijk-in-amsterdam/ )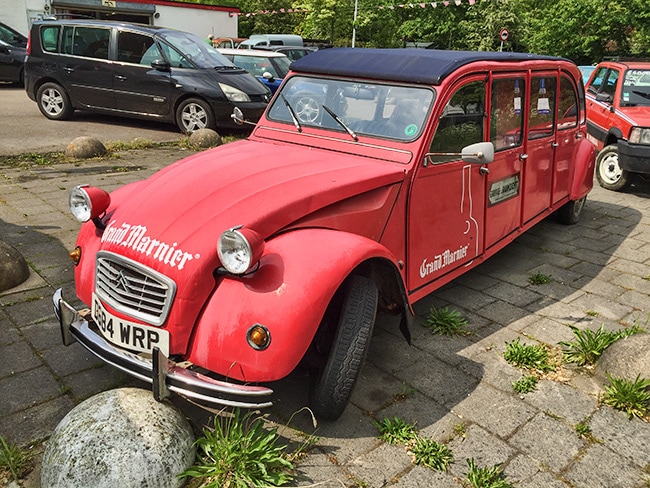 Did pass this Stretch 2CV because I decided to take another ferry today and not end up at the train station but over to Java Island and walk from there.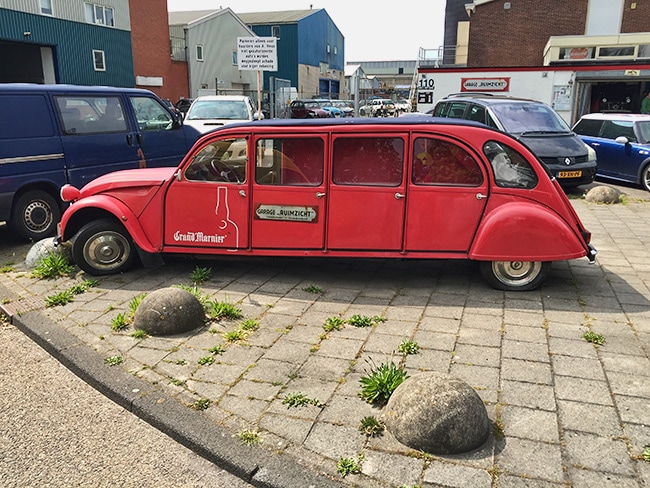 One of the free ferries that took me to Amsterdam after my walk at the Nieuwendammerdijk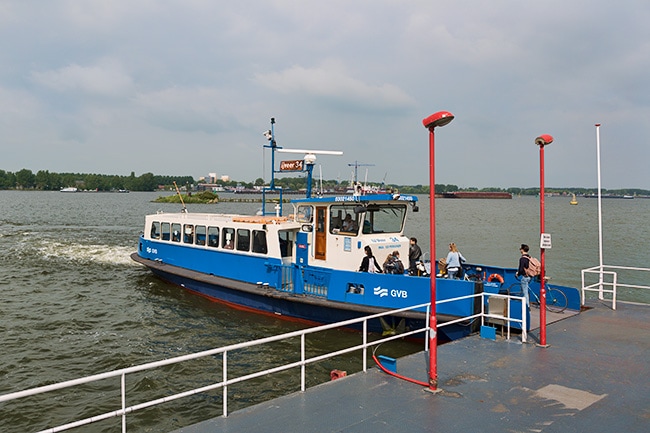 Nice wind mill in the city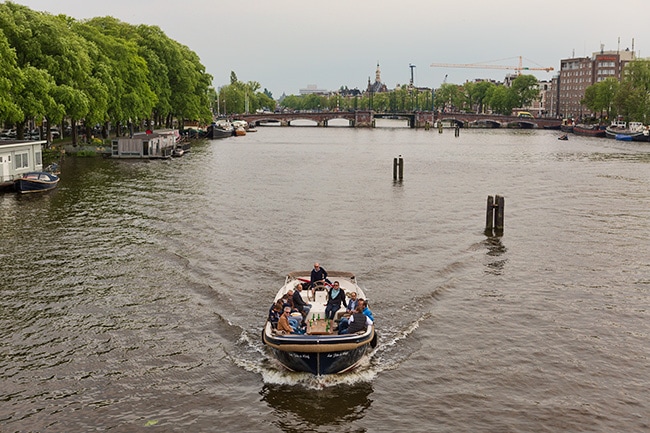 Seems to be the thing to do in Amsterdam. Get a few friends together, some booze and go cruise the channels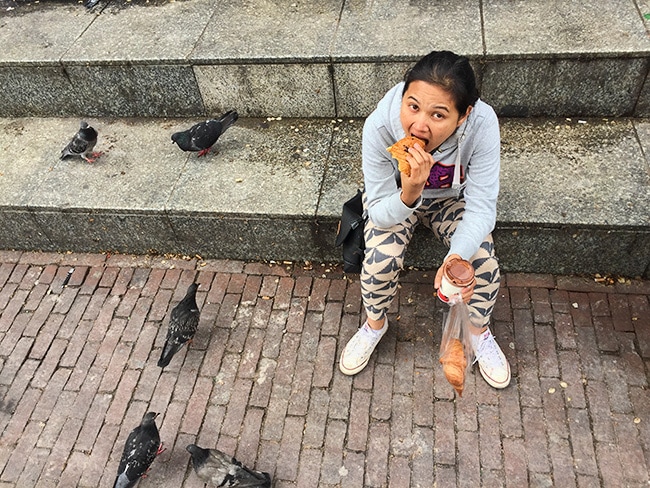 Hungry Dee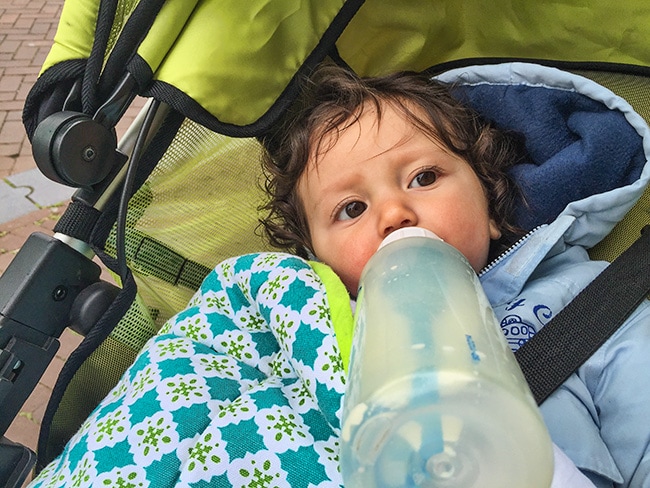 Thirsty Jouke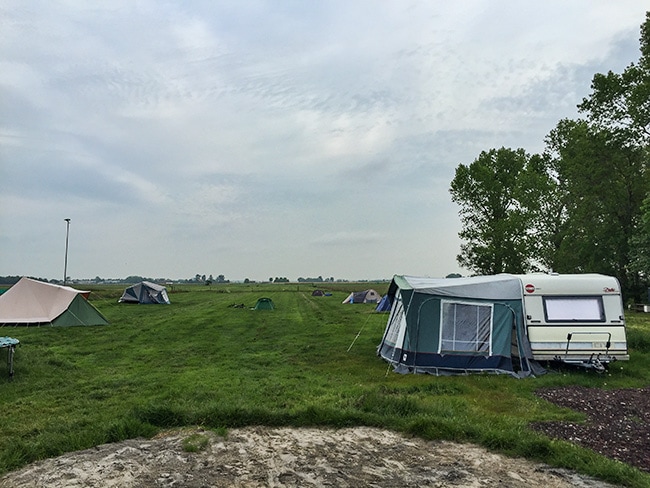 The last morning – Dutch weather again! Our caravan and a few more tents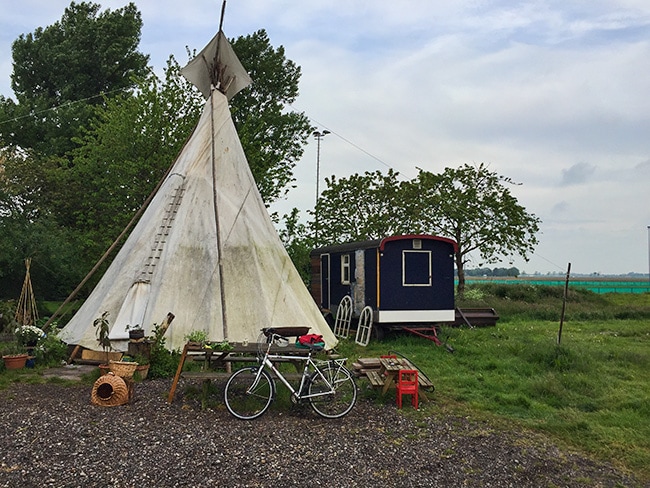 Tippie and Trailer on the camp ground
Back to Stuttgart
Due to the incompetence of Deutsche Bahn (see this post) I had 5 trains to go and it would be a very long day on the rails. But sometimes I am lucky – and I was today :-)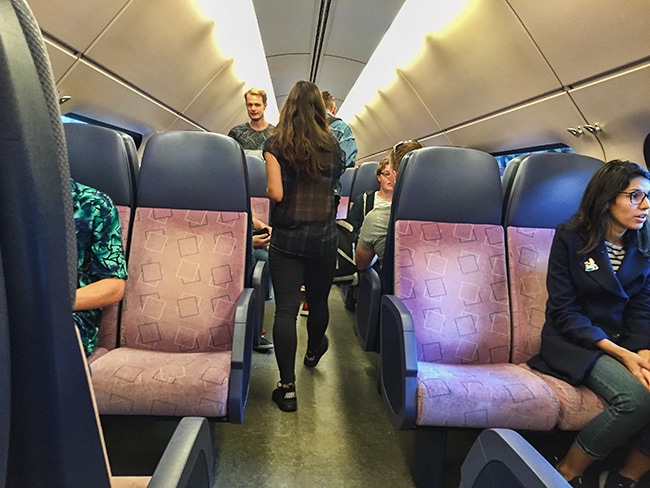 Gerben did give me a lift to the train station. Got some food and coffee and boarded the 1st train today. It was full but I had a good seat next to the door and enough space.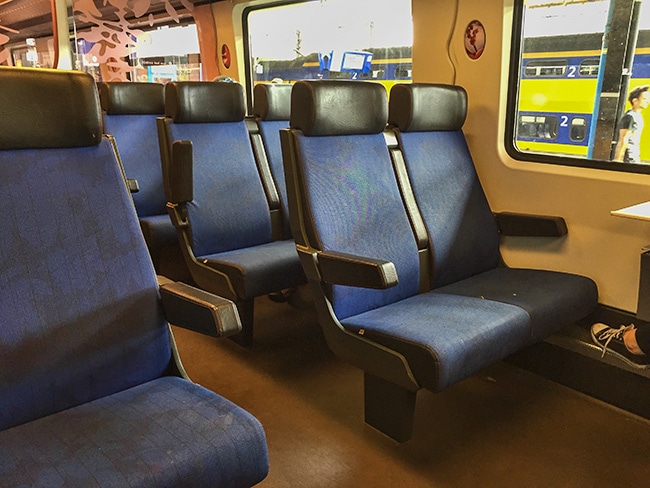 Second train – very plastic like but ok – and free wifi!!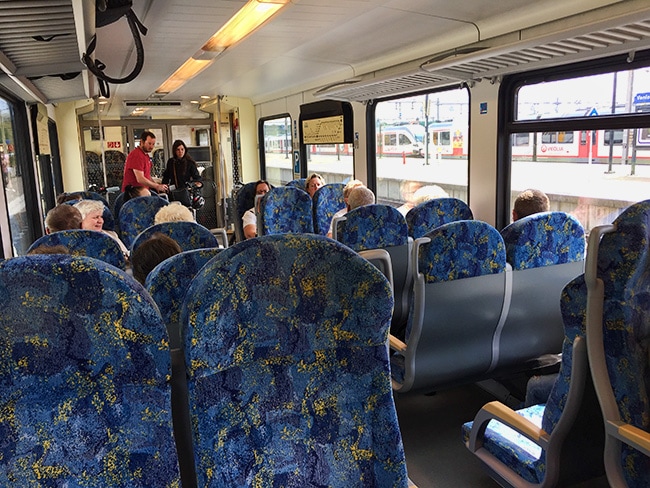 The good thing – it did not rain since the train to Germany stops all the way at the end of the track. And there is no roof and no seating. So we did board and the train left in time. But it did stop after 4 minutes – another train with a broken engine did block the train station. So after 30 minutes we did roll back into the station. After another 30 minutes the Dutch cleared the rails and we where moving again. But now I could not make my other 2 trains to Stuttgart.
So in Düsseldorf I went to search the office to sort that out. It was some sort of Japanese festival and the train station was full of cosplayers or whatever you call them. Full Japanese Carnival. Well the friendly woman in the office did stamp my ticket and I could take the ICE to Stuttgart. Great news – 25 minutes to wait and 75 minutes early in Stuttgart.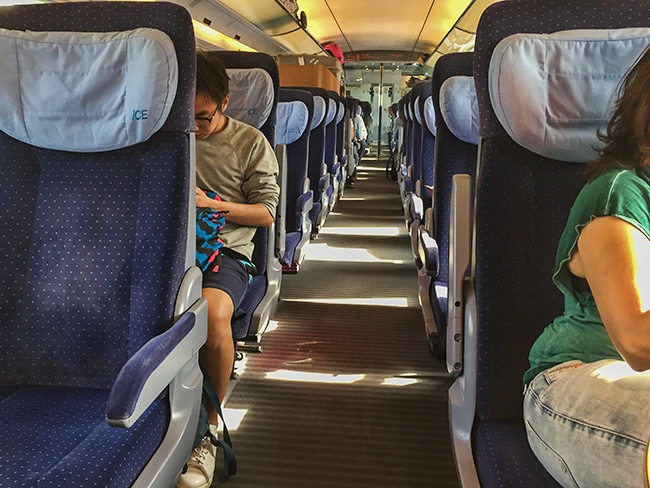 The good old ICE on its way down south to Stuttgart