Momos with Beer and than: A Cow was Born
Saturday Night Fever? Nah! I dunno but was sooo tired last night that i decided for Momos at Hungry Feel – where i have breakfast every day. 50 Npr for Veg Momos and 60 for Potato Cheese – and the taste is delicius. So for 1.20 € you get 20 Momos worth to wait a bit longer for. Together with 2 beers and a open fire inside the restaurant to cover for the waiting time – great!
On the way back to the hotel i got a bottle of McDowell's No. 1 Reserve Whisky. Back to the room for a quite night with a movie. Before i reach the hotel there is a cow shack and there was movement. Just in time to witness how a cow gives birth. A long time ago in a cold December night a young woman gave birth to a boy – errrr but that was at the 24th of December not at the 11th – well what do little cows know about timing anycow? At last some x-mas spirit over here :-) Born in a cold December night – sliding into a world full of shit and piss the little one took 3 approaches before she finally made it. Steaming from the heat of her mothers belly she was quick licked dry.
To quote a old sayin from Nepal: "Having a daughter is like watering the garden of the neighbour". Quite different with a cow! The owner was quite happy to discover it was a female cow as they are more expensive.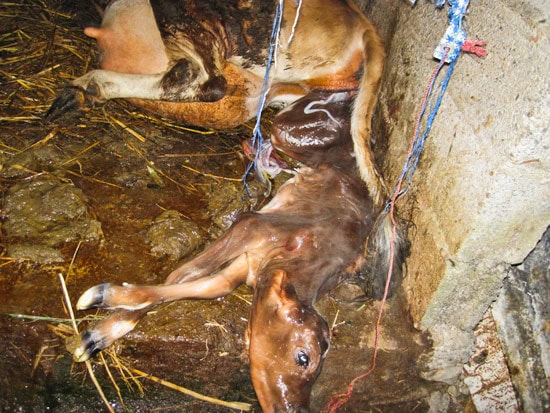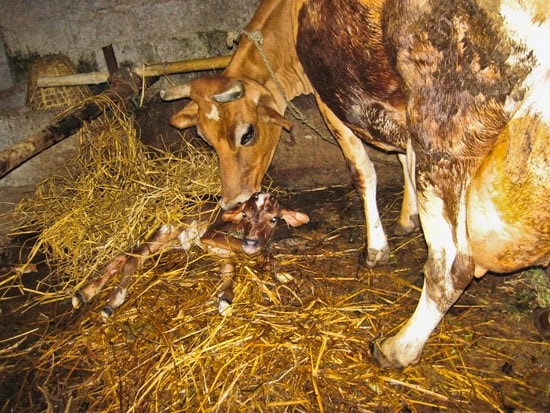 Well – that went all good and was an interesting hour that saturday night. Had a sip from the bottle to celebrate the new contributor of the global warming and went to the room. Did choose "Late Night Shopping" for this evening and celebrated a bit more. Had it for so many trips on the MacBook and never gave it a go. I really did like the movie – even with the German girl in it. But why did they choose her???
IMDb plot summary: "Four young friends have tedious nightjobs and meet every night after work in a cafe. Sean hasn't met his girlfriend in three weeks, Vincent flirts with everybody, Lenny is too afraid to ask a girl at work on a date and Jody can't admit that she shows up at the cafe every night, although she was fired some time ago."
If you looking for easy entertainment – even it is now almost 10 years old – go for it!