Another one of those Gray days. You can not see where the sun is the whole day because the Gray soup is so thick. And it looks as it would start to rain every second. Had my breakfast at the Mountain View Hotel. Since I do not like to eat eggs I had my Baguette with Tomatoes instead. That did confuse the boss woman for a few days but now she is used to it. And since I stayed here a few times she gives me an extra Vietnamese slow drip coffee every morning as well. Nice!
"Pack the Bag" game and everything on the bike. Drove down to the Lemon Tree Spa to say Adios to Trang.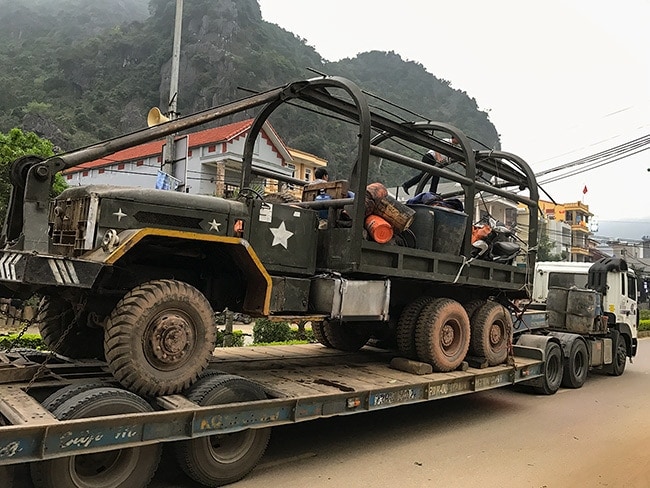 M35 Truck – still doing the heavy lifting in the forest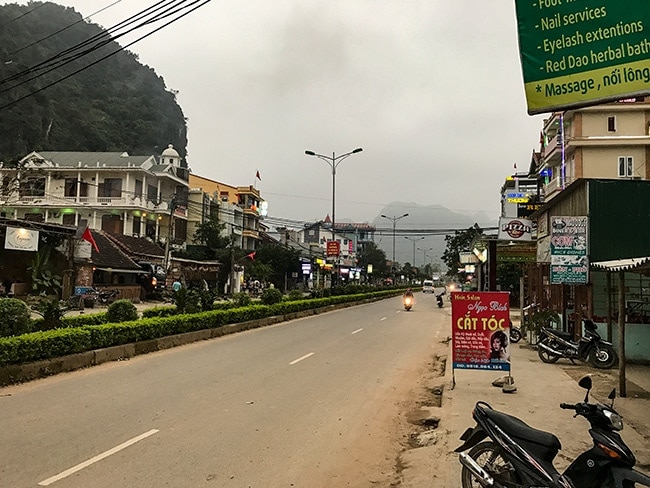 The main drag of Phong Nha towards the right of The Lemon Tree Spa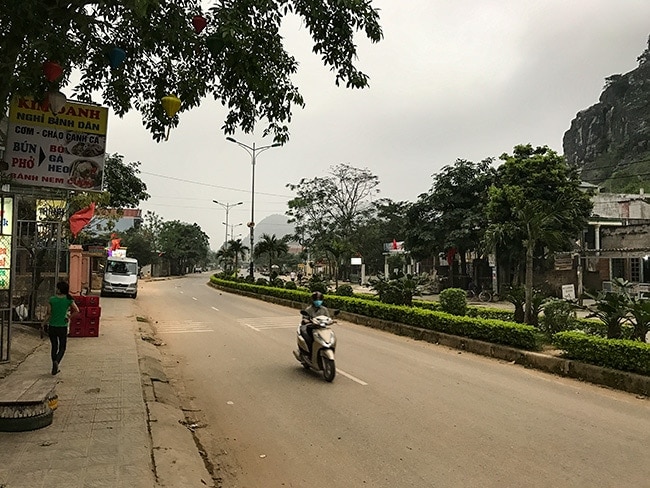 And towards the left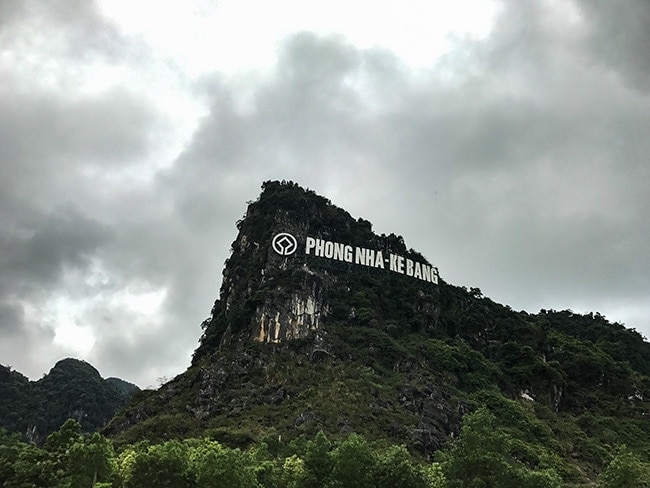 Phong Nha Hollywood Style – at the mountain where you do a left into the city if you come from the ocean.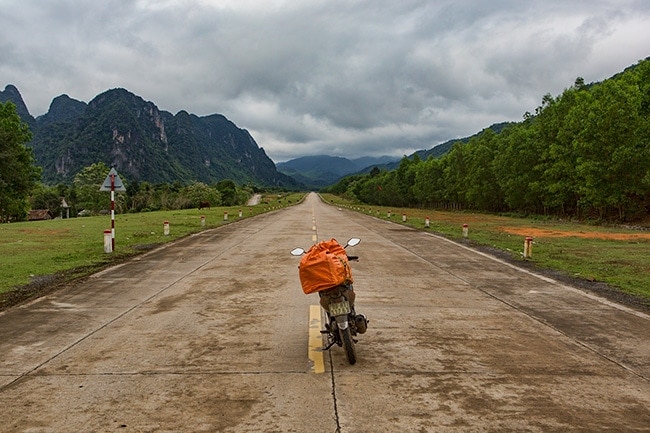 Open road into the mountains after Phong Nha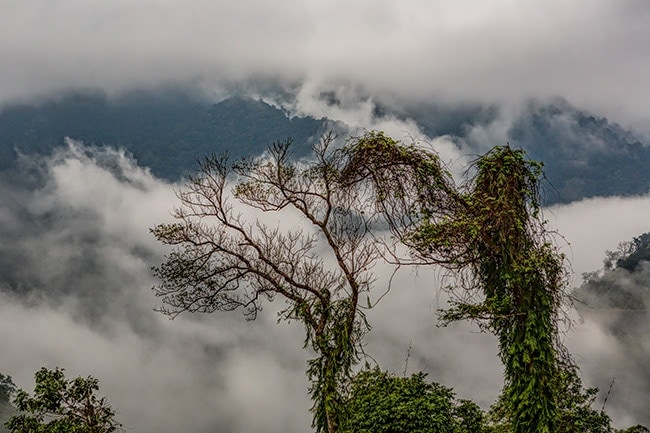 Rainforest somewhere between Phong Nha and Phố Châu close to Xã Hướng Lập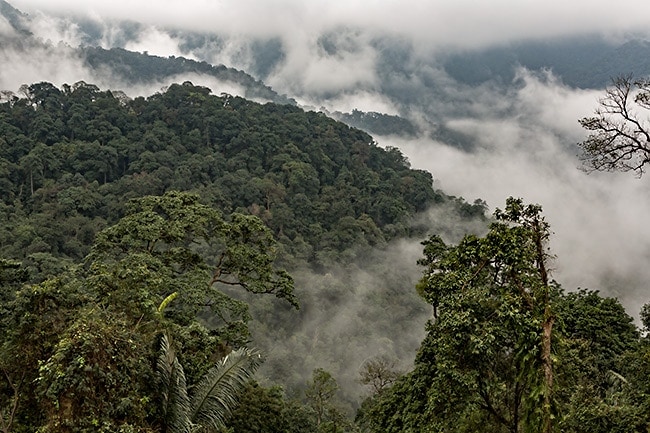 The rain stopped for the rest of the trip and that made for a great show above the rainforest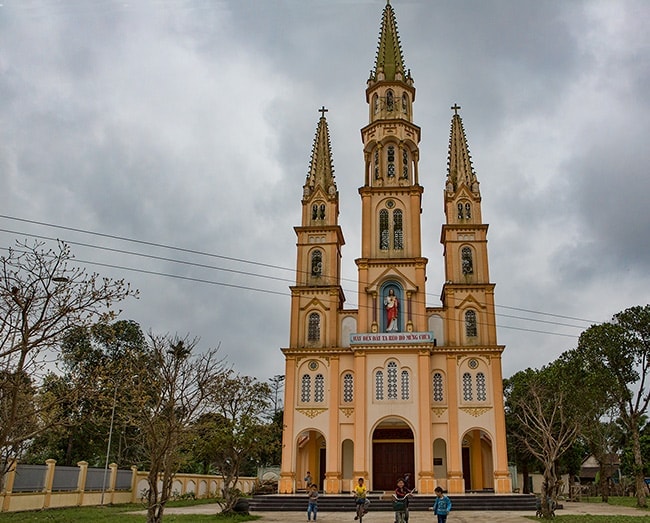 Nhà thờ Giáo họ Tân Phương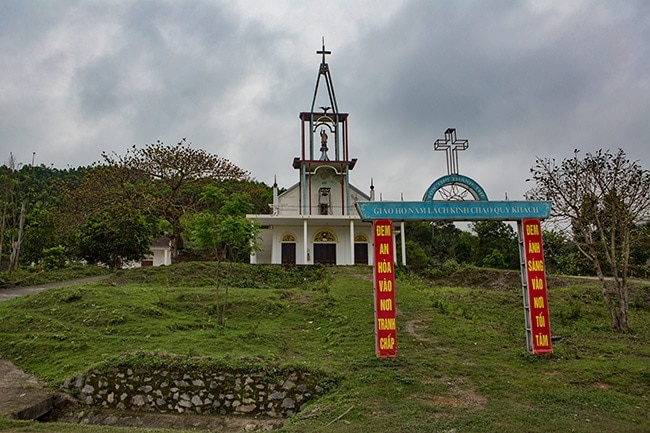 Another church in the middle of nowhere
Phố Châu
Went to the same hotel as the last few times. The Ly Ha Hotel in Phố Châu. I got another room on the second floor again. Now I had 3 different rooms in this hotel. They are on booking.com as well.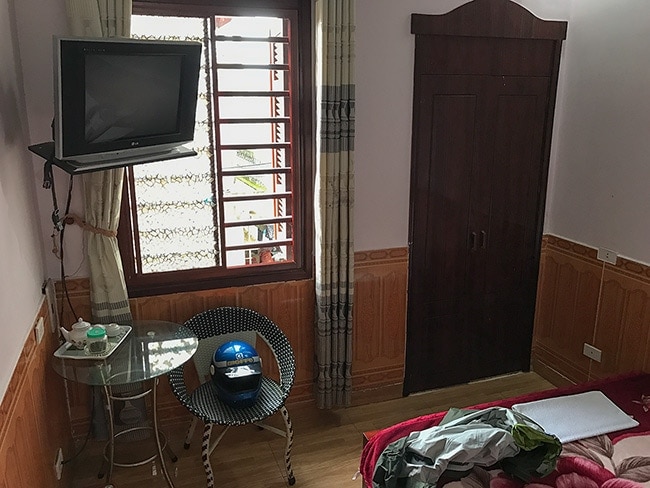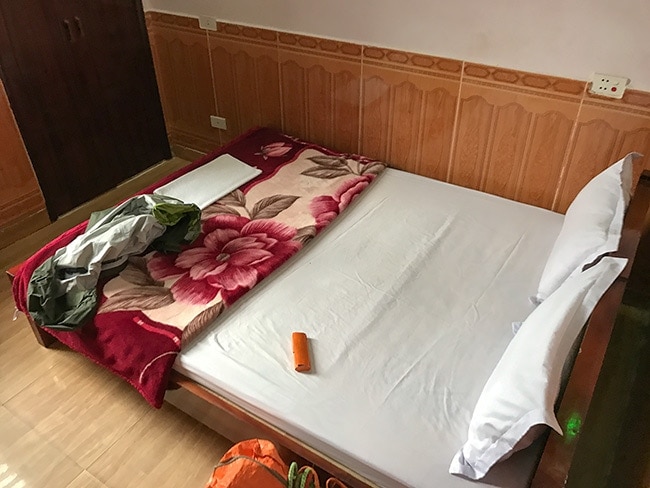 My room at the Ly Ha Hotel in Phố Châu. 8€ with AC, fan, closet, table, chairs, kettle and private bathroom with hot shower. The room is not to big but for a few nights perfect.

The bathroom. Small but everything I need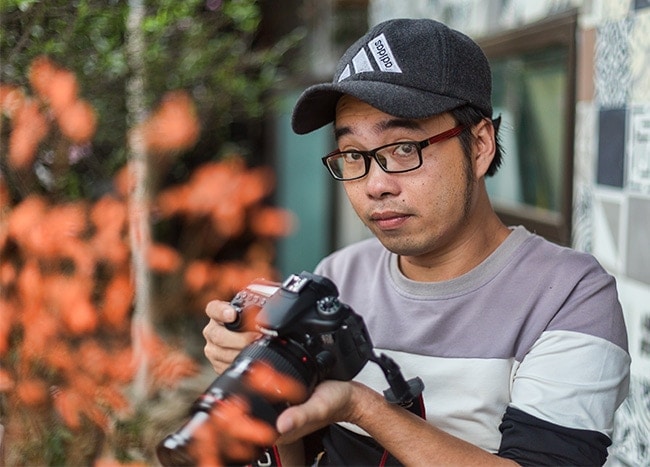 Mr. Trần – the manager of the hotel took me again for a coffee at his favourite place. Of course we did talk Photography for most of the time.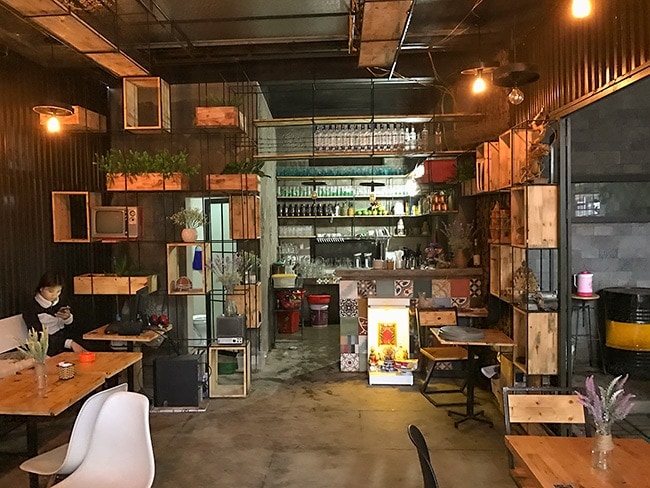 The heart of the Café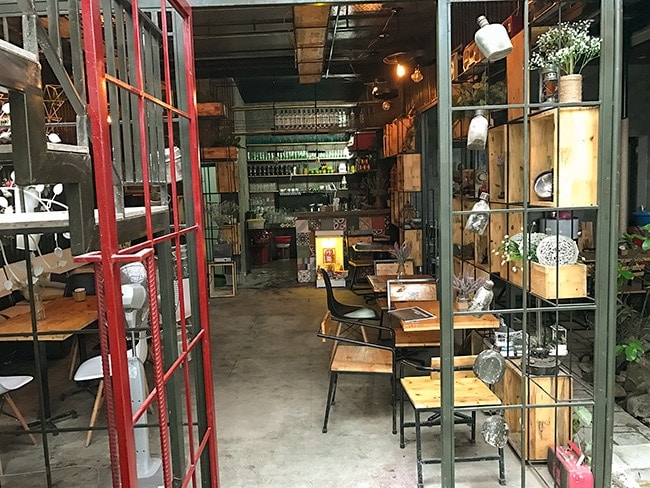 From the "room" before the heart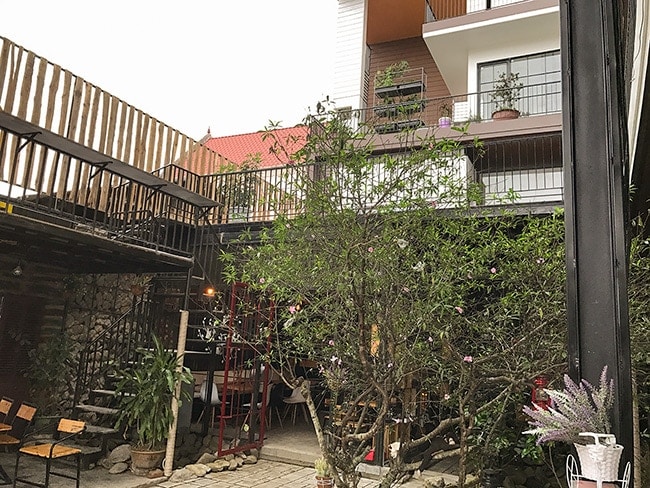 Part of the courtyard with the stairs up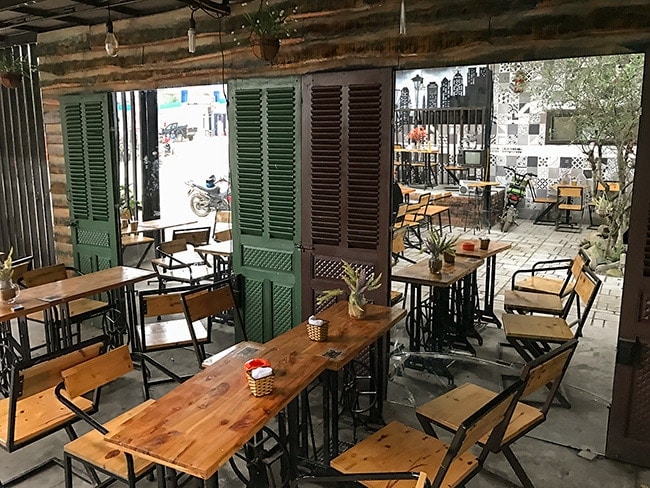 View from the "room" under the balcony into the courtyard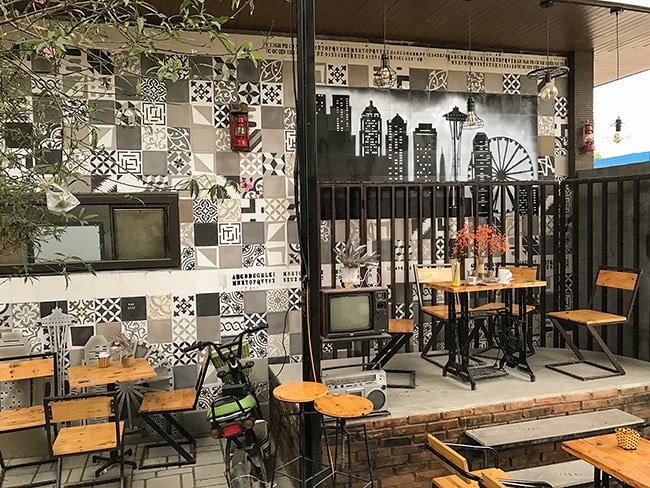 Little raised table on the right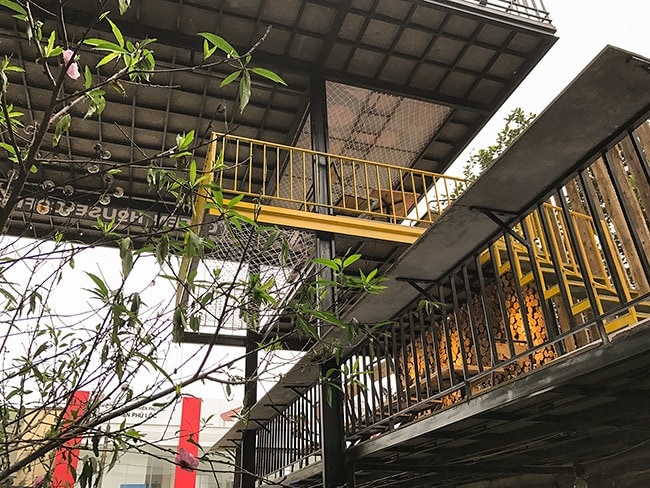 There are 2 more seating areas upstairs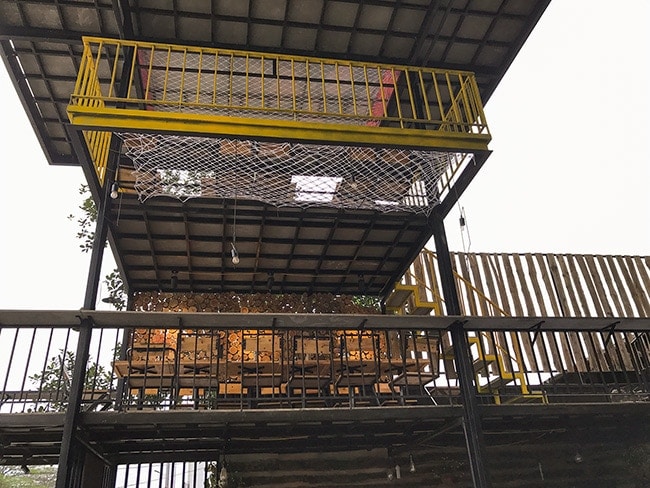 Who would think to find such a place in the middle of nowhere??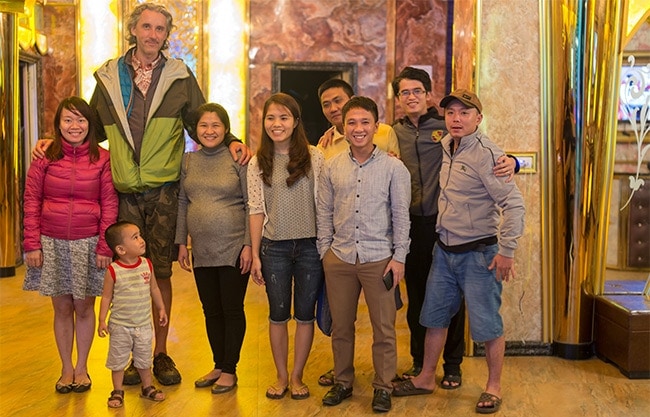 Later Trần took me to see some friends and we ended up in the Karaoke place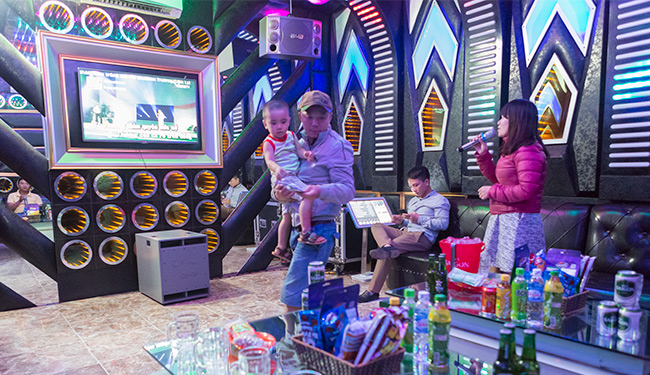 Private Karaoke room – everybody was happy and there was cold beer so I was happy too!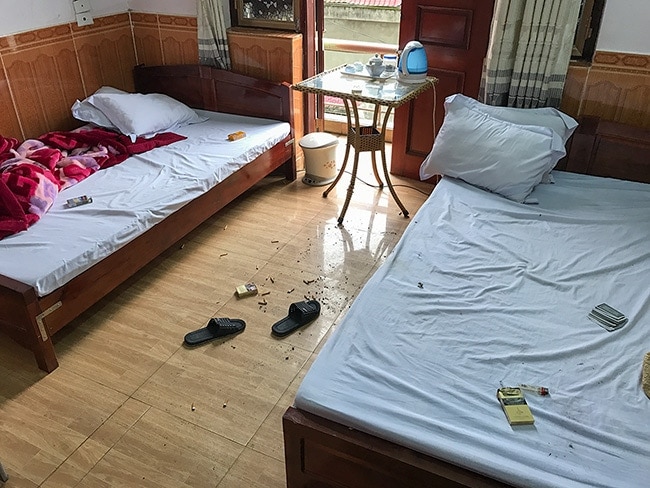 This is how a room looks when you have Vietnamese customers – poor cleaning woman :-(
Todays Drive
191 km in 7 hours and 34 minutes including lunch, photo stops, rain coat shopping and shelter seeking as well as a Gas stop. Since I drove the same road as last time I have the same map again – I hope you do not mind!
Support my blog -> Book your room here: