Summer Trip 2016 Part 3 – Berlin
Got to Berlin late afternoon. Had to cross half the city to get to Andy's place. I did meet Andy about half a century ago on an island in Thailand. More or less we do meet every winter somewhere and he did visit me in Stuttgart as well. Time to pay him a visit in Berlin.
His wife and mother where at his place so we had an interesting evening. I went for some red and on the way back the sky was burning: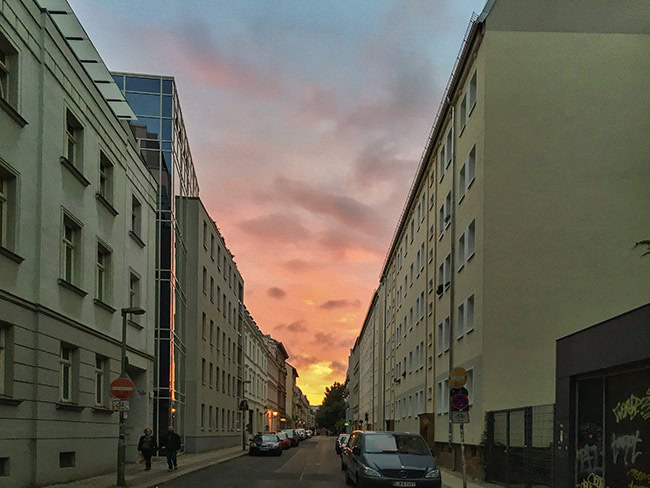 Burning Sky next to Andy's place
Next day I did move to Tawa's place where I did spend the rest of my time in Berlin for this trip. Did meet him in Pai a few years ago. We did even shoot a video together! He went to a festival so I had the whole place for myself. Thank you man!!!
Since I do know a few people in Berlin it was not so easy to coordinate meeting with them in the few days I spend here. But I did see quite a few of them so that worked out! Today it was time to see Zack. I did meet Zack in New York a few years ago. I had a Couchsurfing place for 3 or 4 nights but something came up and the host had no time. I was not happy since all my NYC friends where out-of-town. So Anni came to the rescue and she did hook me up with Zack. Did stay on his couch a few days and was able to help him with his film project. You find a few pictures of it here:
Driving with Zack over the Bridge to Manhattan and Back. That was also when I did meet Lina – did see her last in Amsterdam a few weeks ago. Small world!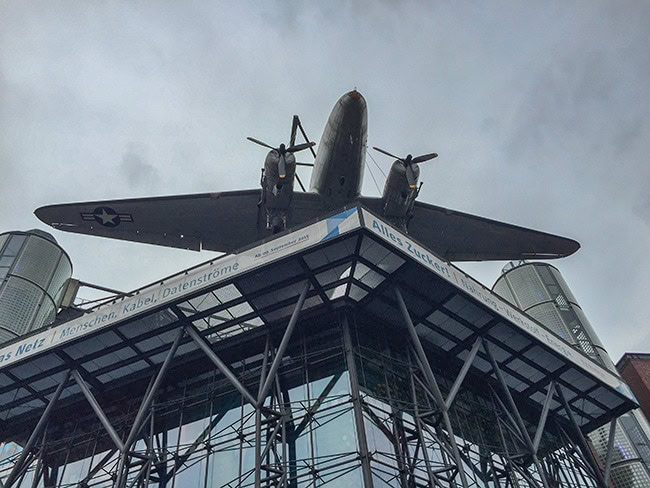 Why is there a plane on the roof?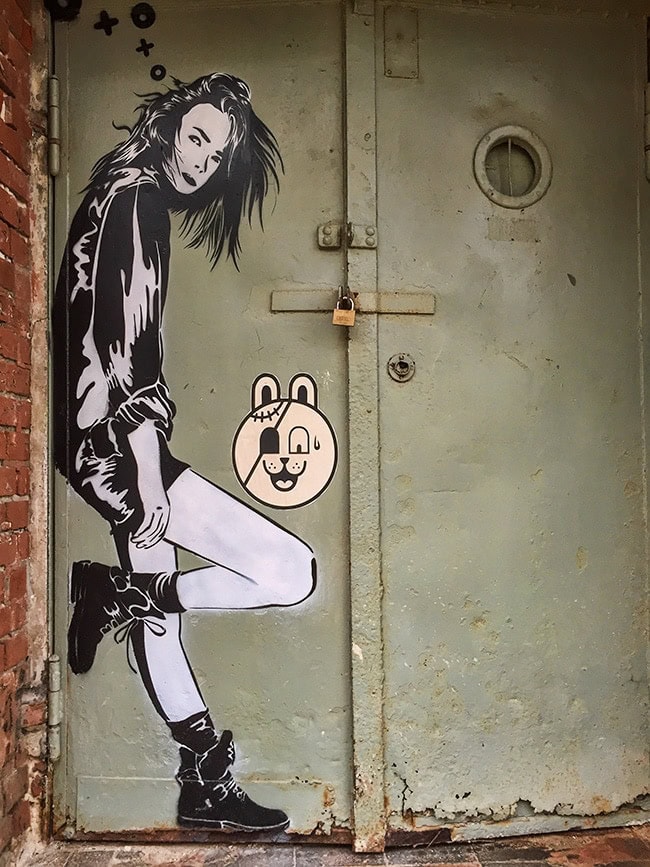 She is waiting and waiting and waiting but the bear keeps her company

Zack and me
The next evening I did meet Ekky again. We know each other from Stuttgart and he is in Berlin for years now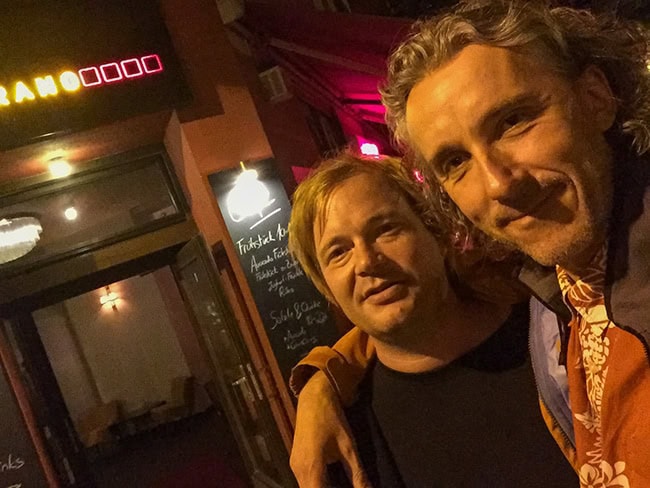 Ekky and me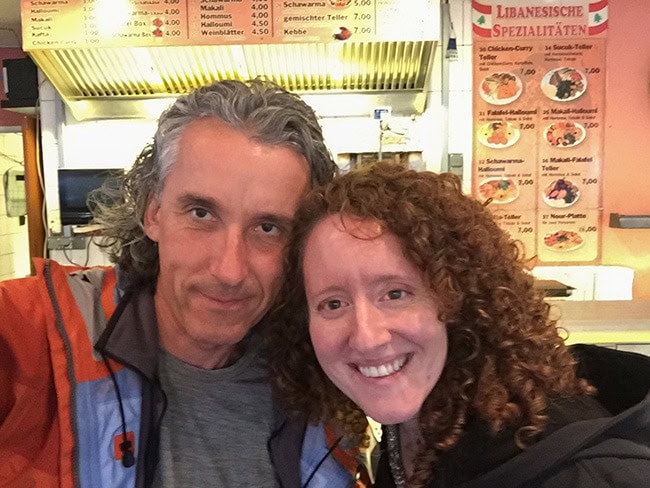 Anni and me – she did move from NYC to Berlin. We did meet many moons ago at my birthday party in Pai. She was walking with her friends back to town from Bebop. I called them in from the street and later we did keep in contact. Every time she was down south Germany I was somewhere else but now it worked out. Why do you think I have to smile that way? I am almost at my knees :-)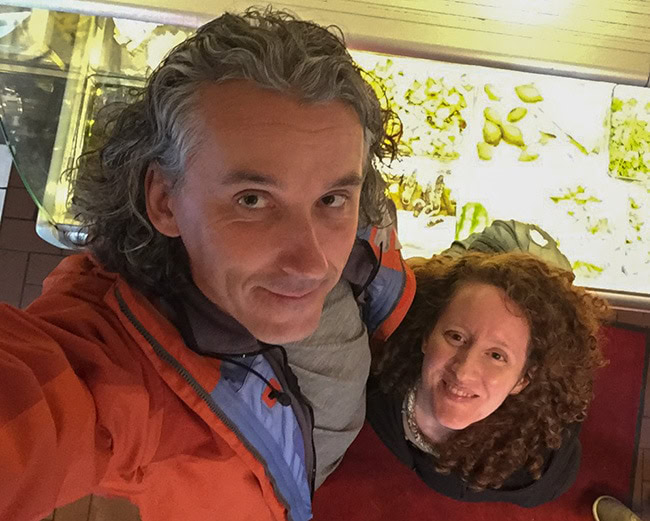 Looook – how small she is!!!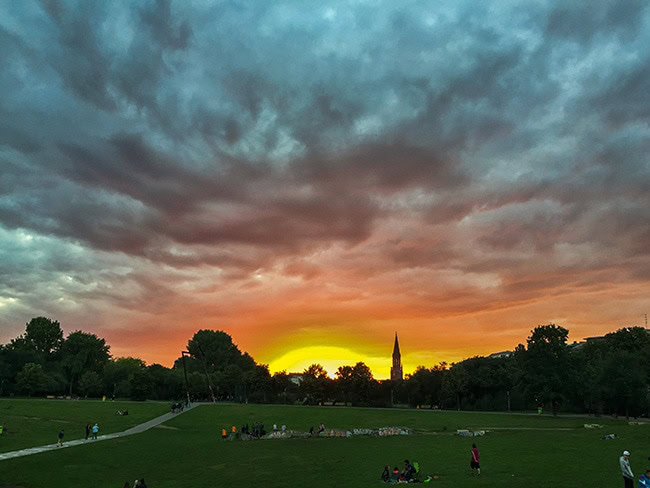 We had some food and beers and I walked her almost home. We did stop for sunset in this nice park.
My Berlin Sightseeing Day
The last day in Berlin is was nice and sunny. Perfect for my tourist day. Come with me for a big circle of Berlin. Sure that city is to big so I had to limit myself. Still got a few of the important tourist spots!

Just out of the door: Mongolz Street Art Berli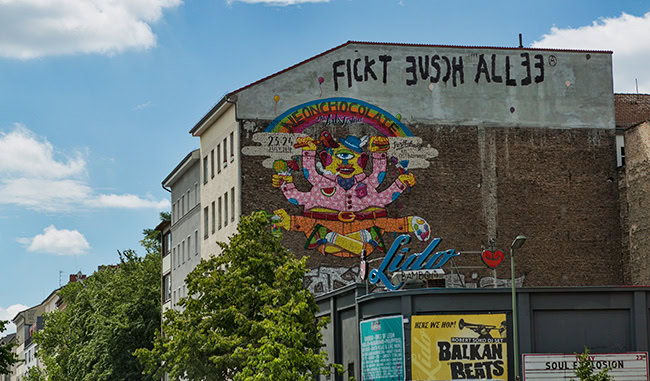 Fuck you all – why so angry?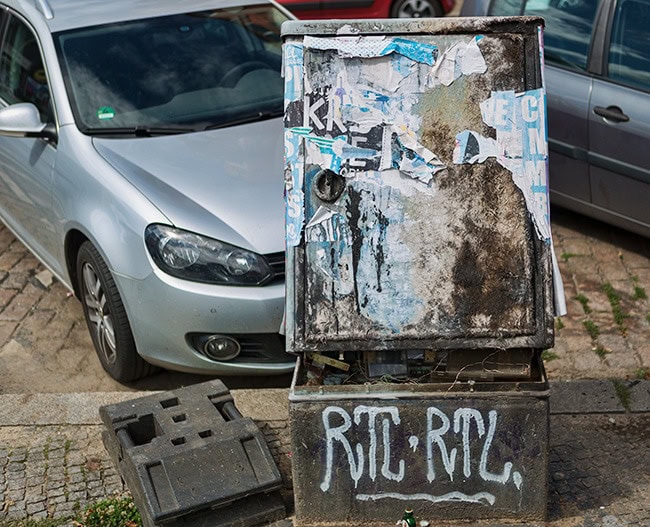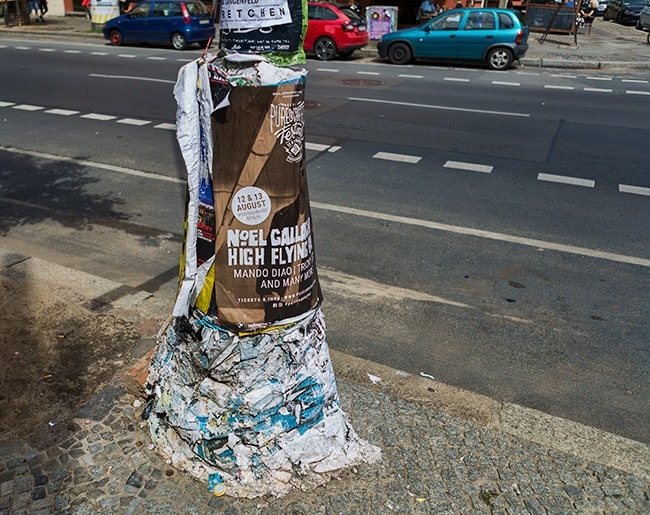 Paper can melt!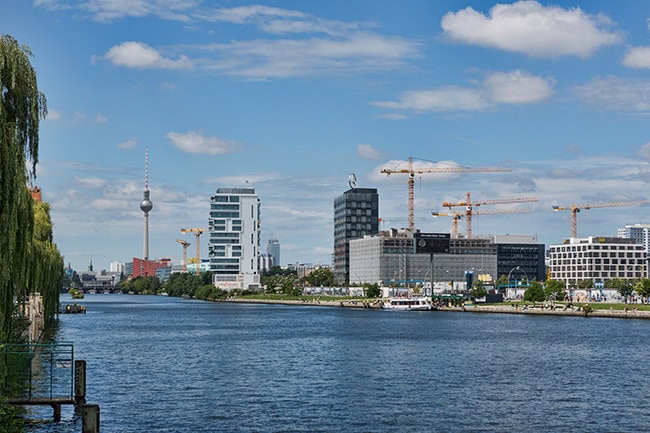 At the Spree with the TV Tower in the Back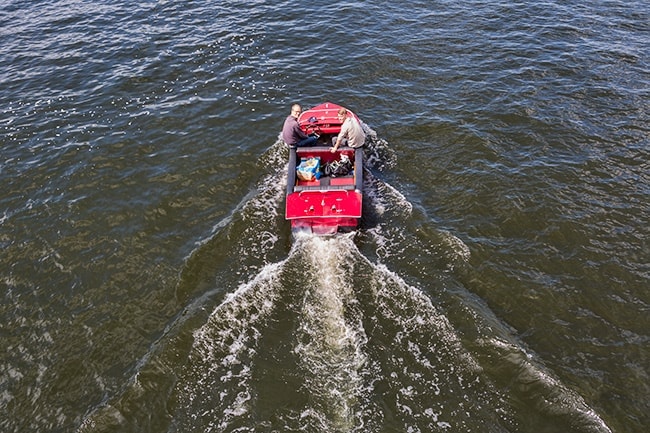 A bit like Amsterdam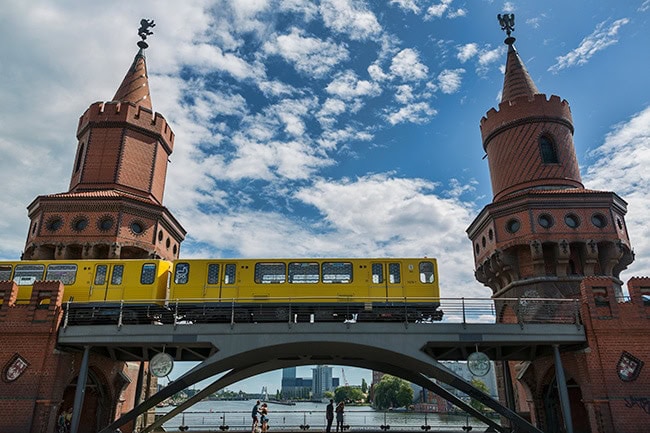 A Subway crosses the Oberbaumbrücke Berlin
East Side Gallery Berlin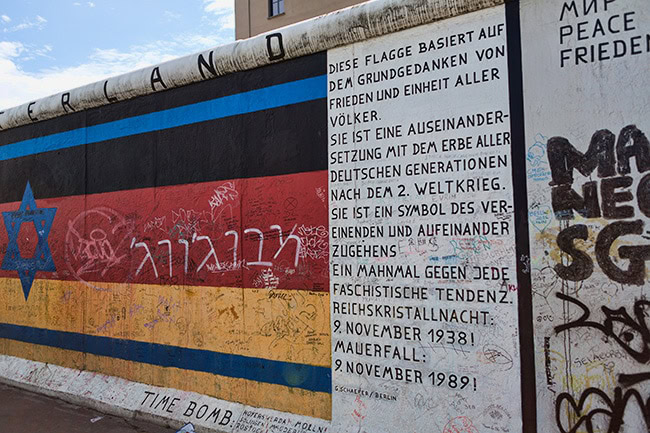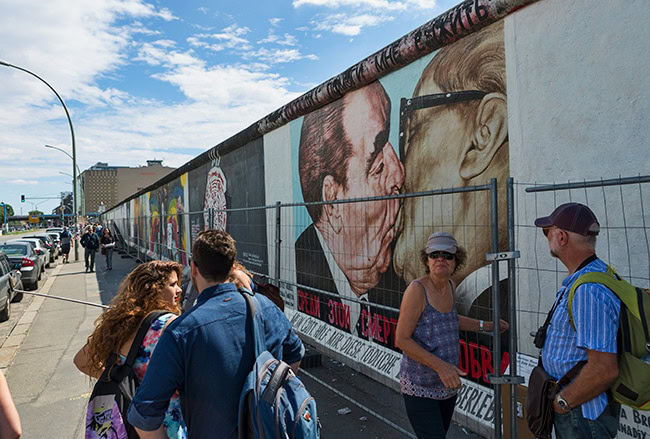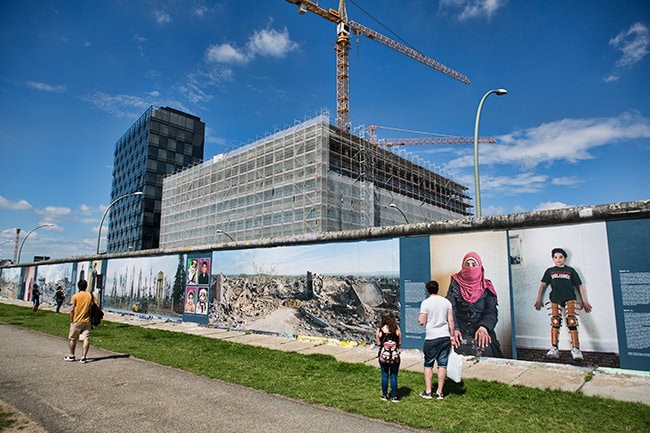 There was an exhibition about the war in Syria – sad pictures!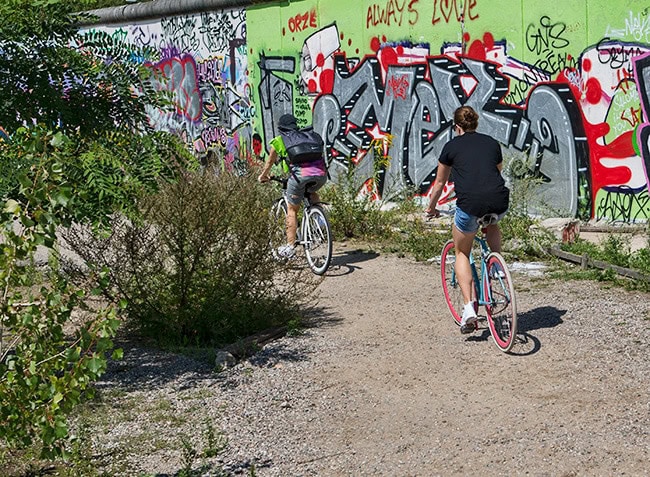 I wanted to walk along the river and did follow the path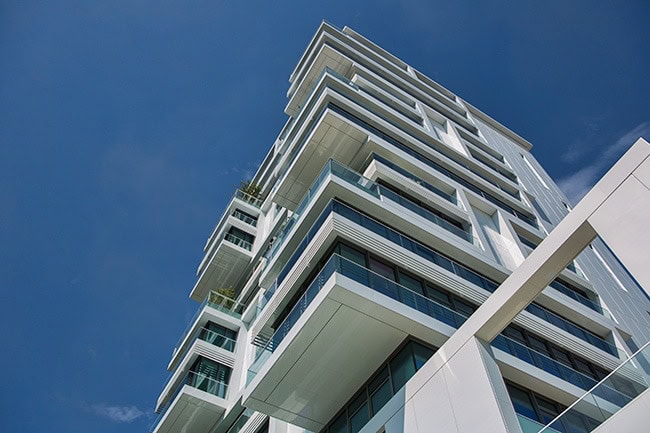 Only to find out that there is a fence at this new building and one has to walk all the way back. And so where hundred of tourists that day and every day. They did block the exit to the street as well. One has to walk all the way back. If I come again I might just break that stupid look. Everything in this city is broken and fucked up – only that look is good. WTF!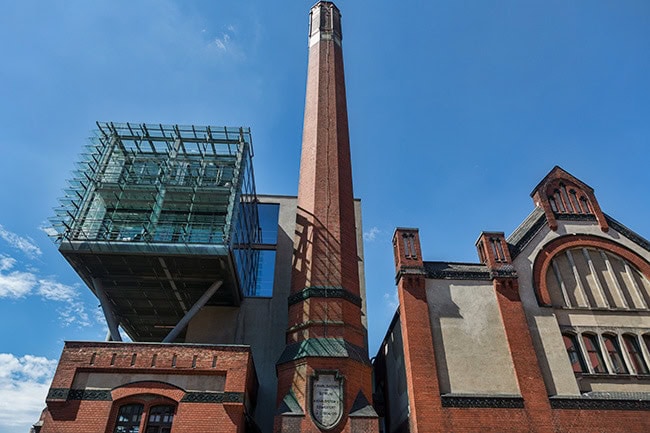 Some New on some Old
Berlin Alexanderplatz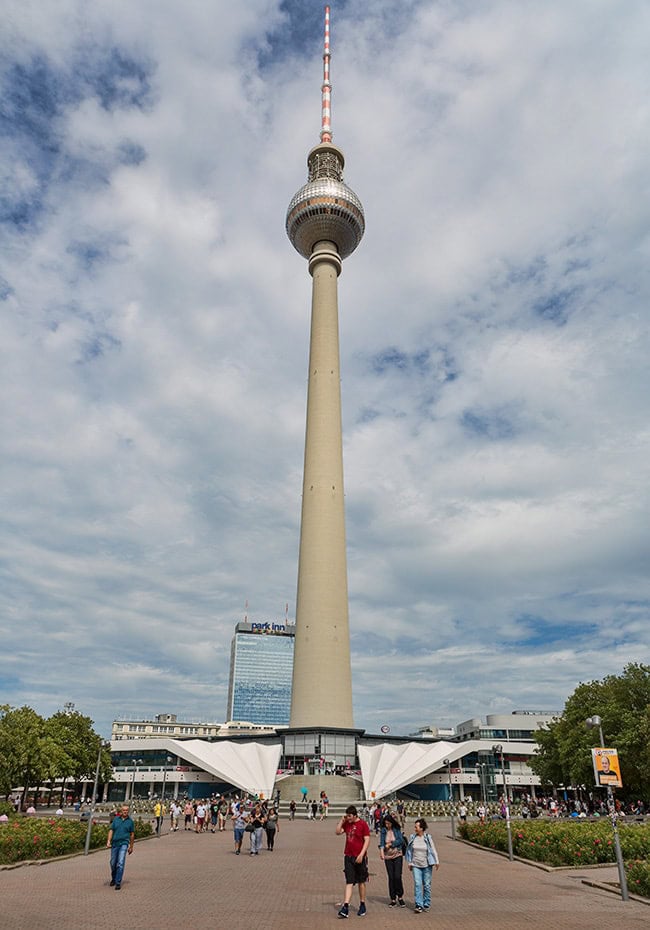 Berlin TV Tower – of course I get there and clouds move in – shit!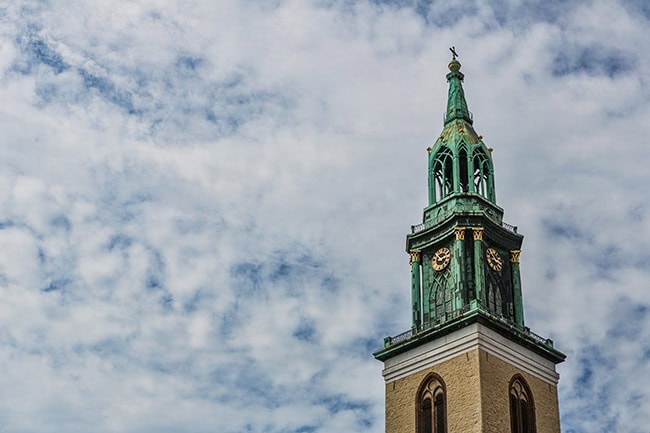 Tower of the Martins Church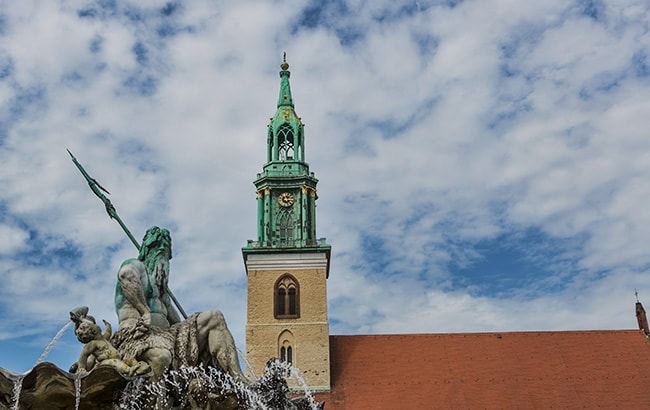 Martinskirche with Neptun fountain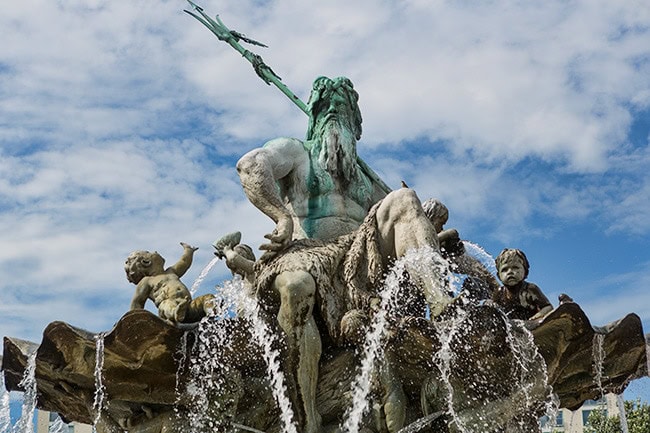 Neptun on his very own fountain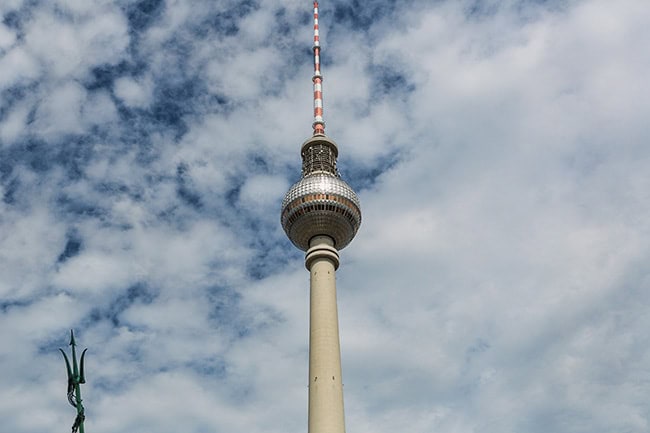 Neptun's trident with the TV Tower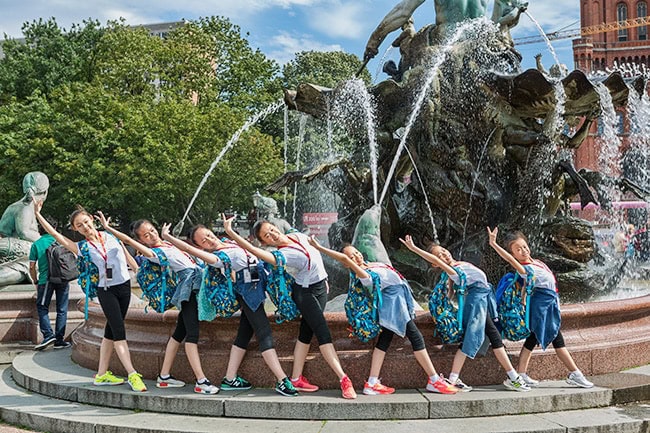 Neptunbrunnen with some Chinese Dancers
Berlinder Dom
The next stop was the Berliner Dom. A nice building. Next time I try to get in – no time today since there is more to see today.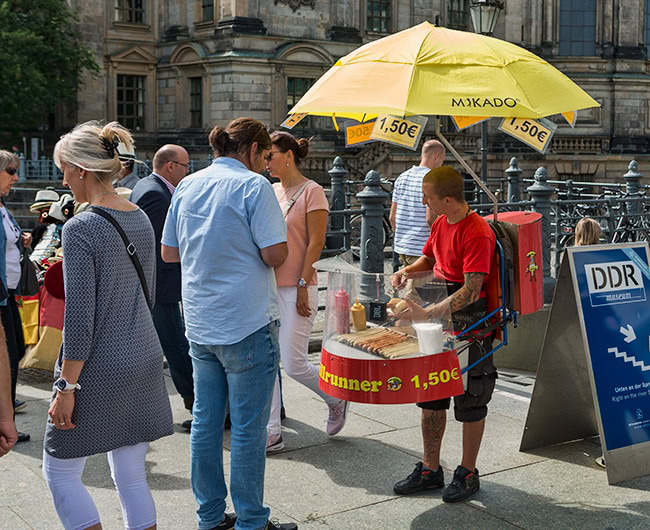 Quite cheap for Germany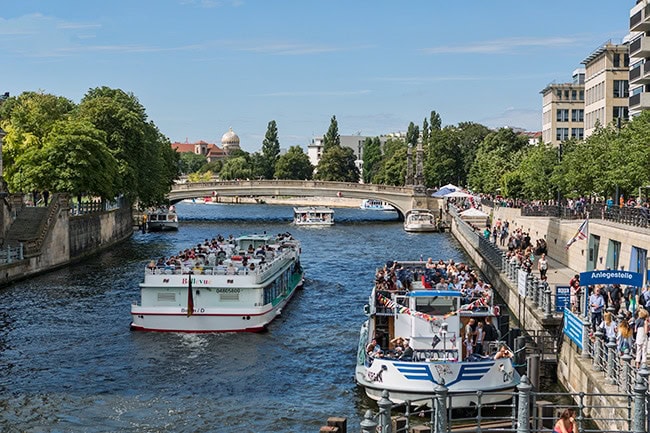 Spree view at the Berliner Dom

Berliner Dom from the back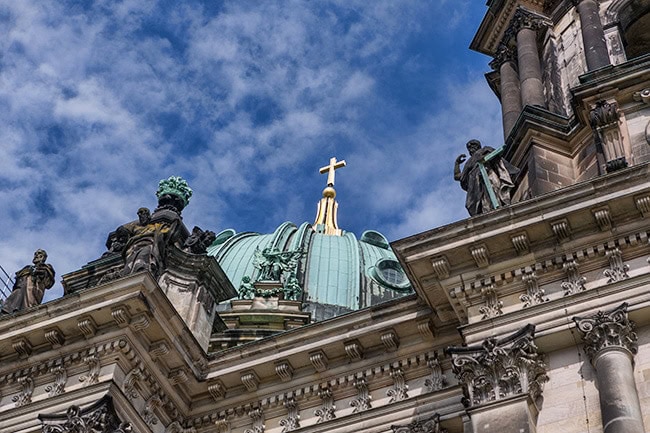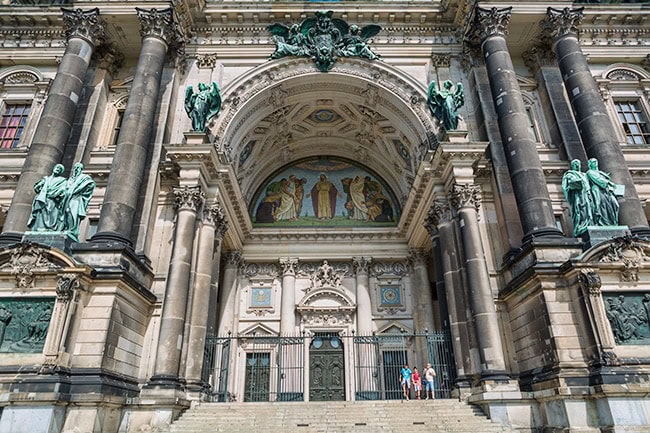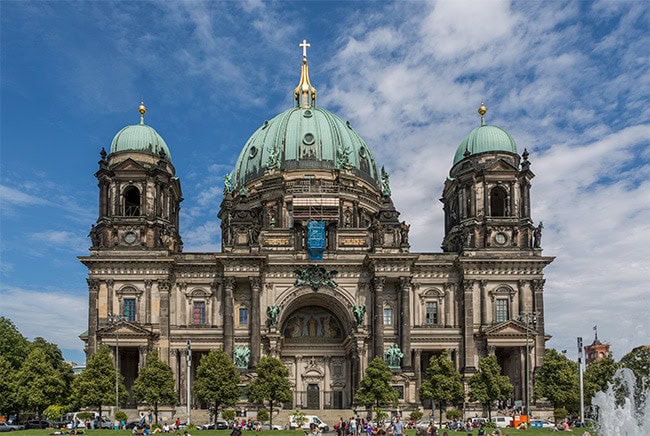 At the Berliner Dom
And a circle round the square in front and off we go towards the Brandenburg Gate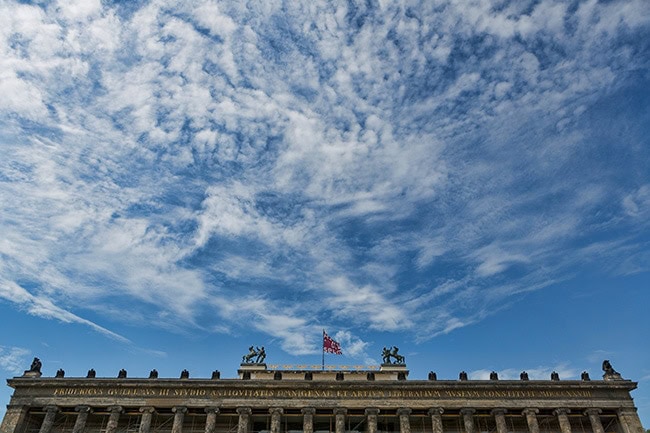 High above the Old Museum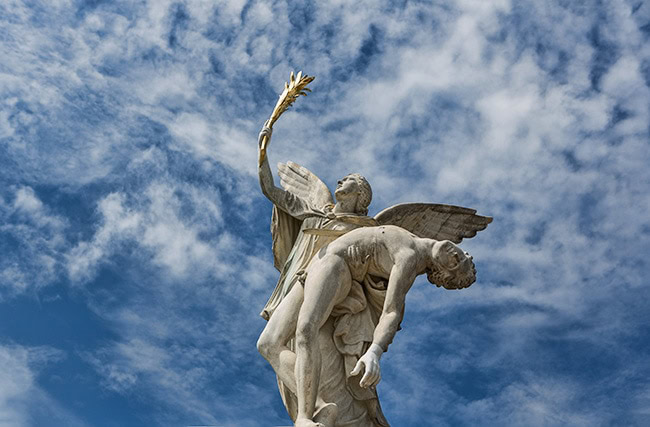 Hmmm – can't find any solution for your White Hand problem up there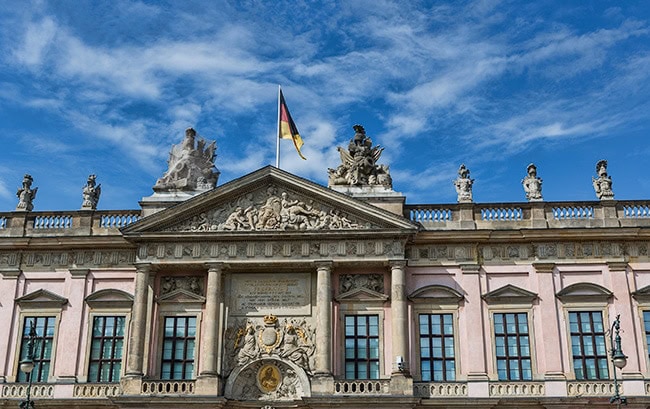 We got a flaaag – gotta have a flaaaag!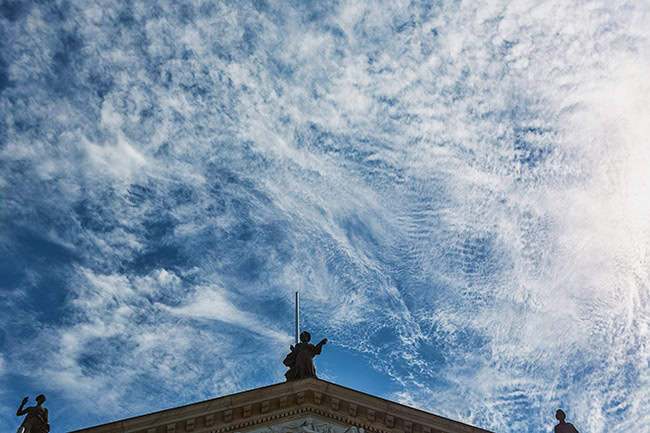 He who touches the Sky
Enough for this post – it is long enough – there will be one more from Berlin!
Do you want to stay up to date and not miss a post? Subscribe to the blog on the top right or all the way down on this page!
Support my blog -> Book your room here: